Rebuidling my computer | Anonymus, Psalm 66 from Ms Lynar B7
One of the (many) disadvantages of being hacked is that I have to completely re-install my computer. After all, the hack was (probably) based on some malware in my computer, and to get rid of that I had to newly install Windows on my machine. I notated all the programs I had installed and wanted to reinstall, searched the appropriate licenses and thought I had notated all improtant configurations as well. Of course, now that I am busy re-installing all the software I need, it turns out that I was far from complete and lots of things I have to re-invent and configure from scratch.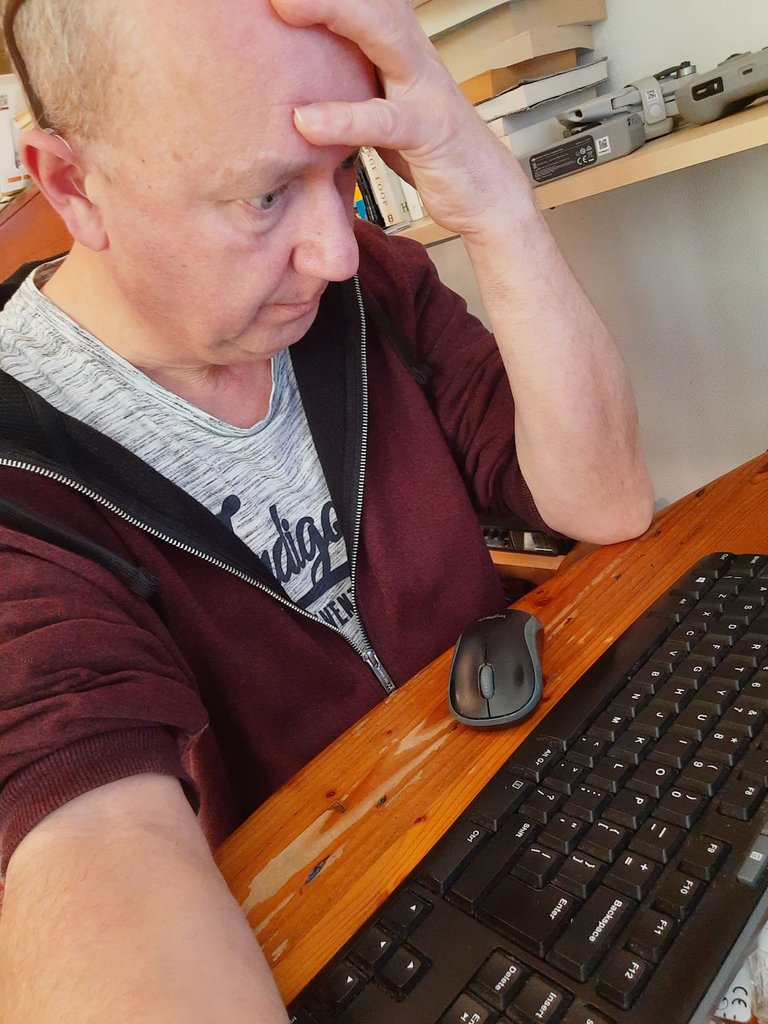 For my music making I have two digital amplifiers that are connected to the computer with USB. They function as two soundcards and thus I could have two sets of speakers connected to my computer. One set of speakers is positioned in front of me on my organ, and the other set of speakers is somewhere behind me. Thus I can create a sort of surround sound for the organs I play, enhancing the ipression of being in a (large) church.
It worked perfactly, so it should be possible to recreate that configuration. Nevertheless, it does not work anymore. Whatever I do and try, it seems as if the computer cannot distinguish between to the amplifiers and the sound comes out distorted. When I plug in only one, everything sounds fine. When I plug in both, everything sounds distorted. For days I;ve tried to get it working again, including trying some manipulations directly into the registry of Windows. All to na avail, I have only one set of speakers functioning.
For now I let that rest. There is so much more I still need to install. Today I've been busy re-installing my score making software. The score making software itself works properly again now. Pfhew. However, I also use version managing software with that (git) and have a repository with all my scores on one of my Raspberry Pi's. Sadly, for whatever reason, uploading a new version of a score to that Raspberry (in git terms: commit and push) does not work properly. And of course I can't remember how I got that working when I installed it several years ago and I did not take proper notes of the configurations.
Hauptwerk, the organ playing software itself, works without problem luckily. Re-installing all the sample sets I have is the time consuming task here. So far, I've installed only one of my sample sets. The rest will follow in the days to come. No it is time to play something, and create a video like I used to, including the score and all.
The music is from one of my new little projects: the transcription of manuscript MS Lynar B7. This sounds perhaps like some biochemical substance, it is nevertheless 400 year old paper with difficult to read German organ tablature: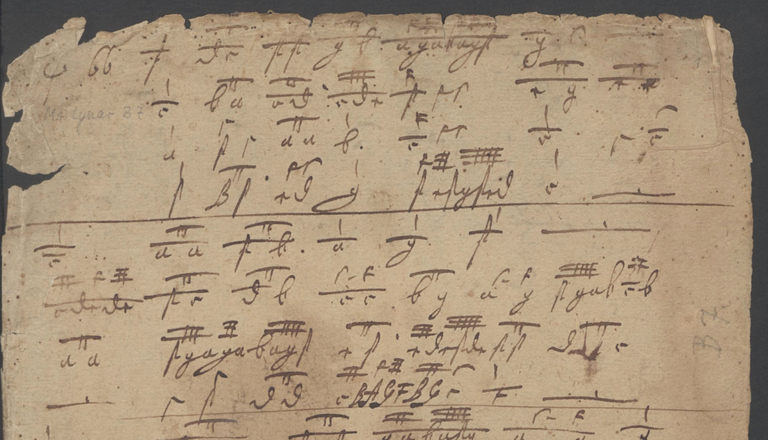 This manuscript is the seventh of a collection of 12 and I already transcribed two of them (B3 and B9). The Lynar manuscripts were preserved in the holdings of the Duke of Lynar in Lübbenau, and are therefore also known as the Lübbenauer Orgeltabulaturen. The seventh manuscript in the B-series contains 5 anonymous choral preludes/variations to Psalms. As Psalms were and are widely sung in the protestatns churches in the Netherlands this fits with the supposition that the composer or composers of these works must have been student of Sweelinck.
And anything that's possibly of Dutch origin has of course my interest.
The first composition from this manuscript is a set of two variations on Psalm 66. The first one of these could be played with the pedals and the psalm melody as a solo voice. The manuscript offers no indication that it is meant to be played like this, so I created two versions of the score: one with three stafes for this first variation and one with two two stafes. In my performance I play the version with three stafes and thus with a solo voice for the psalm melody. The music is not as refined as for example Buxtehude could write it, but some of the techniques (fore-imitation, subtke embelishment of the solo voice) are also present in this composition. The second variation is definately a manualiter piece, with lots of scale passages. It's actually quite a difficult piece to play with one bar of paralel thirds in sixteenth notes and a sudden meter change from two to three and back.
The other pieces from this manuscript are not easy to play either, so they will follow slowly over the course of the next weeks, or perhaps months.
Score available here: http://partitura.org/index.php/anonymus-psalm-66-ms-lynar-b7/
---
---