Playing Baroque music on the piano: 'authentic' or 'pianistic'?
A day ago @mipiano posted a performance of a Sonata by Domenico Scarlatti, played on the piano, with both a piano sound and an harpsichord sound (read her post and listen to the music here: https://peakd.com/hive-193816/@mipiano/cuauccln)
As the piano was 'invented' near the end of the Baroque era, most of the keyboard music composed by Baroque composers, was not written with the sound the modern piano in mind, but rather with the harpsichord or clavichord. That does not mean that Baroque music should not be played on the piano. But it does raise the question of how one should or could play Baroque music on the piano.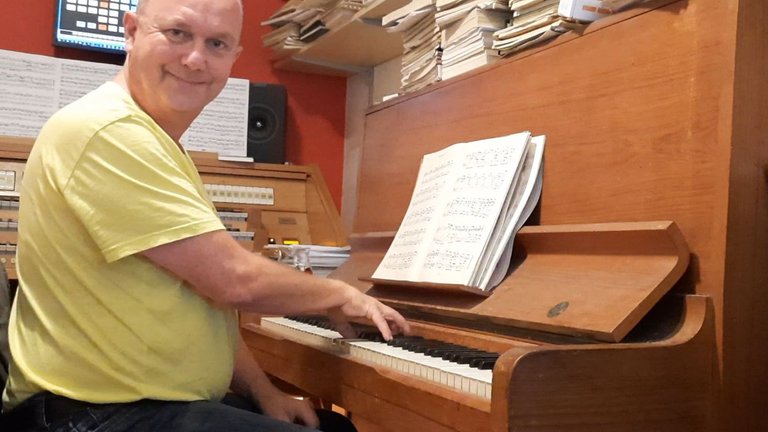 There is no digital border between Baroque music and the stylistical periods that followed it. And there is no digital border between music for harpsichord music and piano music. Bach knew of the existance of the first versions of the pianoforte (as it was called in the early days). Scarlatti, in his later years, worked at the court of Princess Maria Barbara, who owned several pianofortes when she died in 1758. So he must have known the sound of this new instrument as well.
Now, if you play Baroque music on the piano, should you play it as if you were playing a harpsichord, or should you play as if it were a composition that was intentionally writen for the piano? There is, of course, no right or wrong here. It is all a question of personal taste. @mipiano plays here rendition of Scarlatti's sonata with the overal style of Baroque music on a harpsichord in mind. Her post made me think: if one would treat Baroque music as music specifically written for the piano, what would be the result?
So, I took a prelude from Bach's Well Tempered Clavier, that lends itself very well for a pianistic treatment, I think. I play it with ample use of the piano pedal. And I don't hesitate to add extra notes, or to double the bass notes where I see (hear) fit. And, as if it were a composition written by Chopin or Liszt, I even play the very lowest b flat the piano has, at the end. So wrong, stylistically, yet so right for playing the piano.
The recording was (perhaps: too) quickly done. So, it is more a proof of concept than a well rehearsed performance. What do you think? Play Baroque music on the piano like it were of Romantic piece, or play it more in line with the 'authentic' performance practice?
(When playing I realised I had forgotten to put on my glasses; hence the somewhat unconventional posture: I had to lean forward just to be able to read the music....)
---
---