Sesión de juegos de mesa #2 // Board games session #2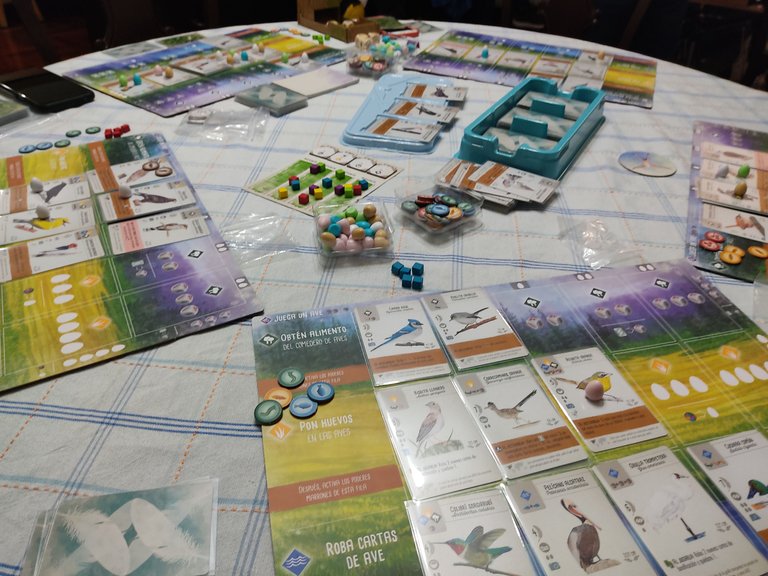 El último fin de semana pude volver a encontrarme con otro de mis grupos de juego de mesa, detallo la sesión:
Last weekend I was able to meet again with another of my board game groups, I detail the session:
Wingspan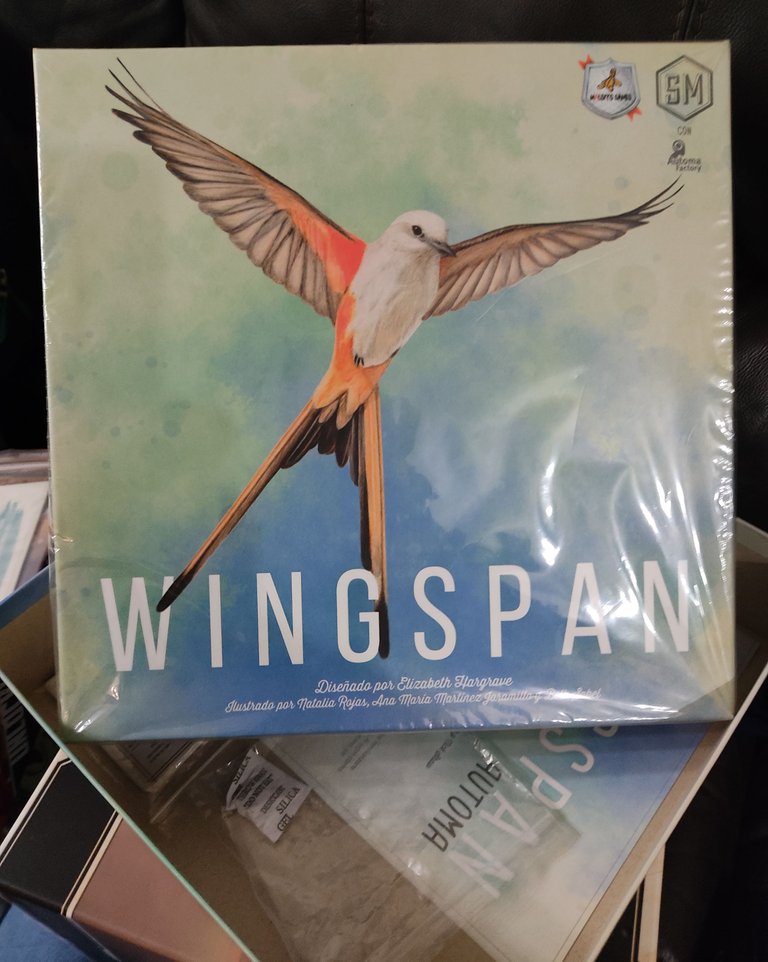 Uno de los juegos de mesa más conocidos de los últimos años. El despliegue del juego es asombroso, lindos tableros para cada jugador, huevos, un lanzador de dados y arte llamativo de diversas aves de alrededor del mundo.
One of the most popular board games in recent years. The game display is amazing, nice boards for each player, eggs, a dice launcher and eye-catching art of various birds from around the world.
El juego es un euro en donde buscas conseguir la mayor cantidad de puntos, mediante el uso de tus cartas y los efectos que estos generan cuando son ubicados en tu tablero. Si bien es competitivo, no hay muchos ataques entre los jugadores, en todo caso se busca no beneficiarlos con ciertos efectos de las cartas.
The game is a Euro game where you seek to score the most points by using your cards and the effects they generate when placed on your board. Although it is competitive, there are not many attacks between players, in any case you try not to benefit them with certain effects of the cards.
La partida duró alrededor de 90 minutos, fue rápida para los estándares de este tipo de juegos.
The game lasted about 90 minutes, which was fast by the standards of this type of game.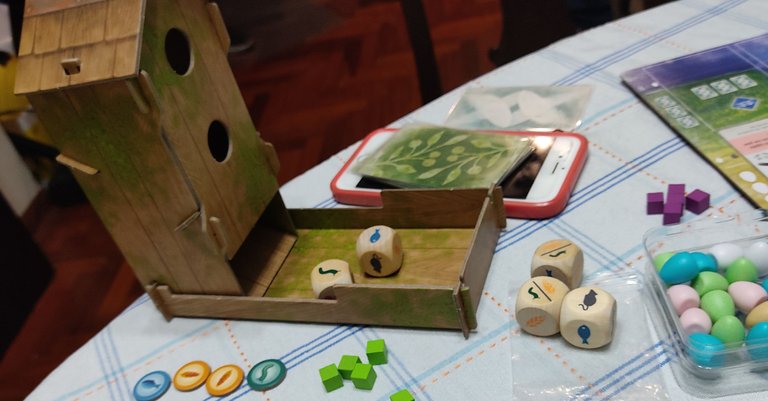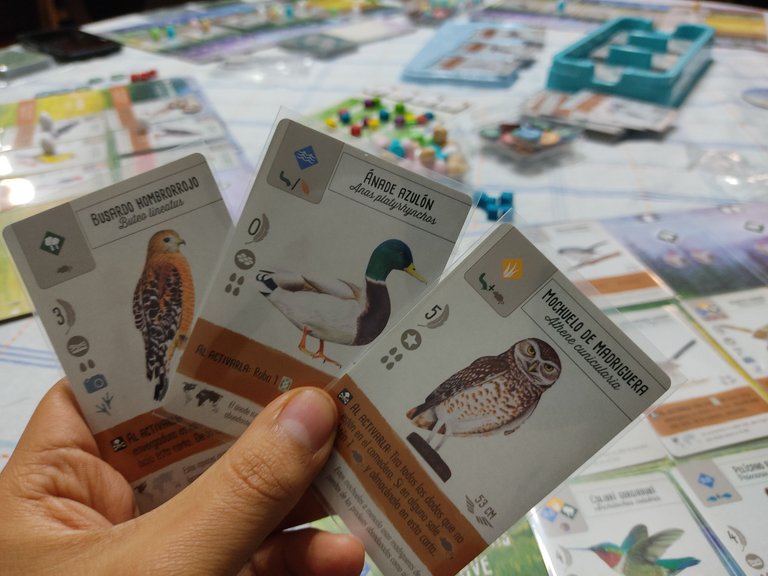 ---
Terraforming Mars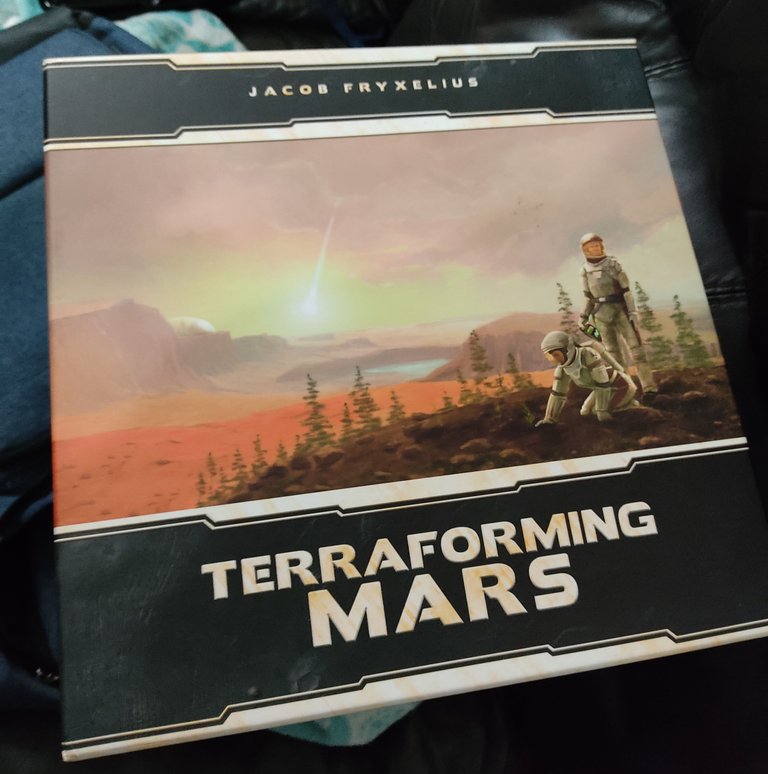 Uno de los euros más completos que conozco. Mi amigo se hizo con la última versión del juego, que incluye terrenos con texturas y otros adicionales. Jugamos el juego base con las expansiones de Preludio, de Venus y de satélites.
One of the most complete euros I know. My friend got the latest version of the game, which includes textured terrains and additional ones. We played the base game with the Prelude, Venus and satellite expansions.
El juego tiene un mazo central que se irá repartiendo durante el juego, con ellos y el manejo de nuestros recursos, iremos poco a poco terraformando Marte. El que de alguna manera obtenga más puntos, mediante cartas y otros, será el que se alce con la victoria. Las estrategias para ganar son diversas y en este caso si hay confrontación con los otros jugadores, ya que se puede atacar mediante cartas. Este euro a mi gusto es un juego obligado si te gusta el género.
The game has a central deck that will be dealt during the game, with them and the management of our resources, we will gradually terraform Mars. The one who somehow gets more points, through cards and others, will be the one who wins. The strategies to win are diverse and in this case, there is confrontation with the other players, since you can attack by cards. This euro to my taste is a must play if you like the genre.
La partida debido a las expansiones y la cantidad de jugadores, llegó a alcanzar casi 150 minutos.
The game, due to the expansions and the number of players, reached almost 150 minutes.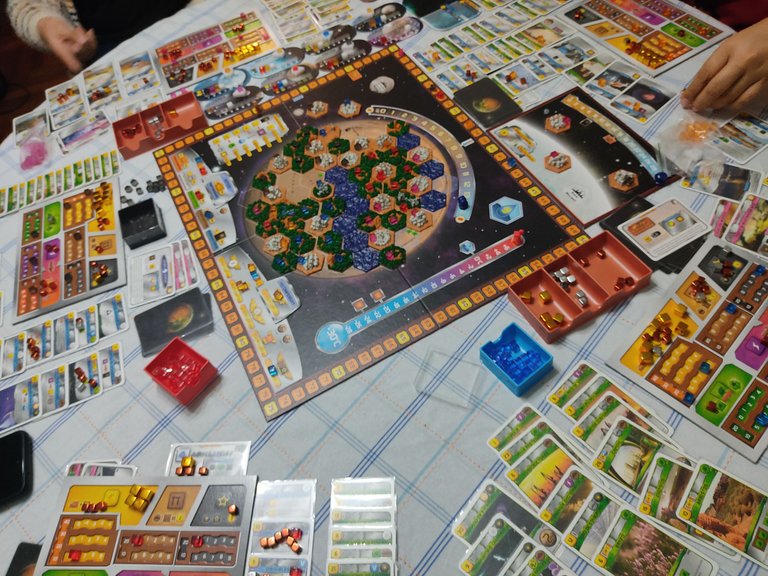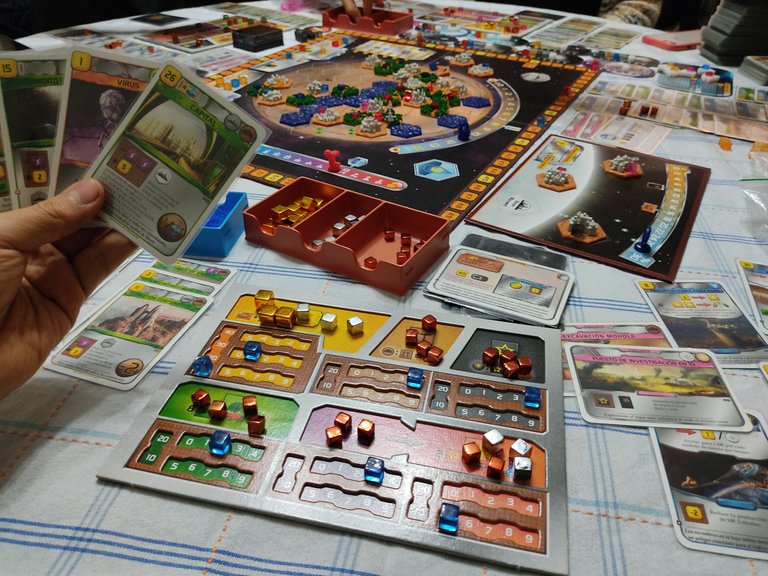 ---
Unlock! Timeless Adventures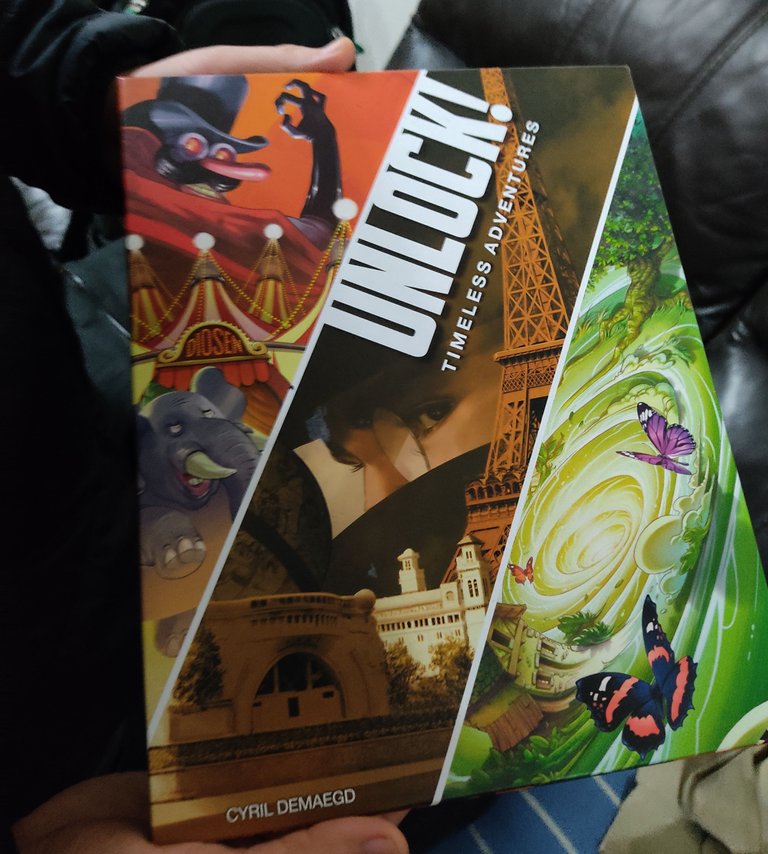 Juego de escape. Es un género en donde los jugadores de forma cooperativa tratan de superar al juego, resolviendo puzzles, uso de lógica y pensamiento lateral. En el escenario que jugamos, el juego incluía 3, nos ponía en una historia de viaje en el tiempo, tuvimos que intentar manipular el pasado para influir en el futuro.
Escape game. It is a genre where players cooperatively try to overcome the game, solving puzzles, using logic and lateral thinking. In the scenario we played, the game included 3, it put us in a time travel story, we had to try to manipulate the past to influence the future.
El juego como ya mencione es cooperativo, usa cartas y un plano principal; a su vez, se usa una aplicación oficial de smartphone. Las cartas se irán revelando según resuelvas los acertijos o te lo indiquen las cartas. Hay un tiempo limitado, y según como lo haga tu equipo obtendrás una puntuación de hasta 5 estrellas. Es realmente entretenido.
The game as I mentioned is cooperative, uses cards and a main plane; also, an official smartphone app is used. The cards will be revealed as you solve the puzzles or as the cards tell you to. There is a limited time, and depending on how your team does you will get a score of up to 5 stars. It is really entertaining.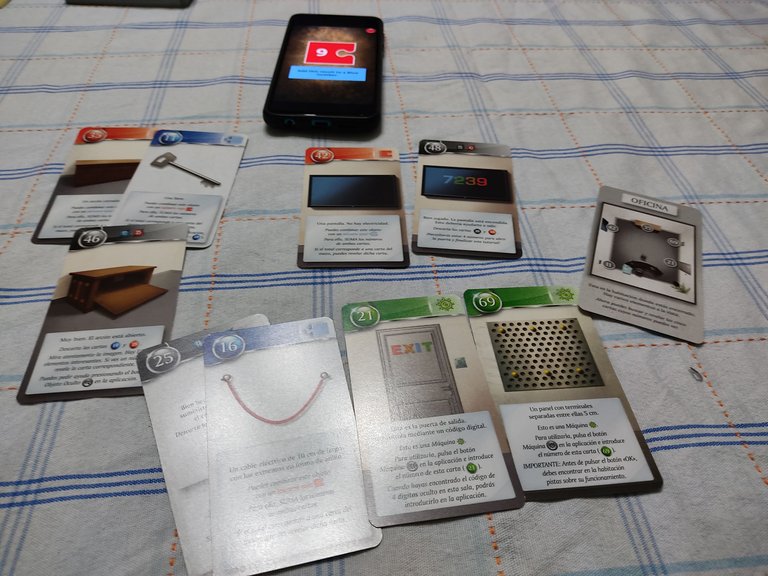 ---
Con ese último juego terminamos la sesión. Fue una experiencia divertida. Mi primera vez jugando Unlock.
With that last game we ended the session. It was a fun experience. My first time playing an Unlock game.
---
---