Reseña: The Breadwinner // Review: The Breadwinner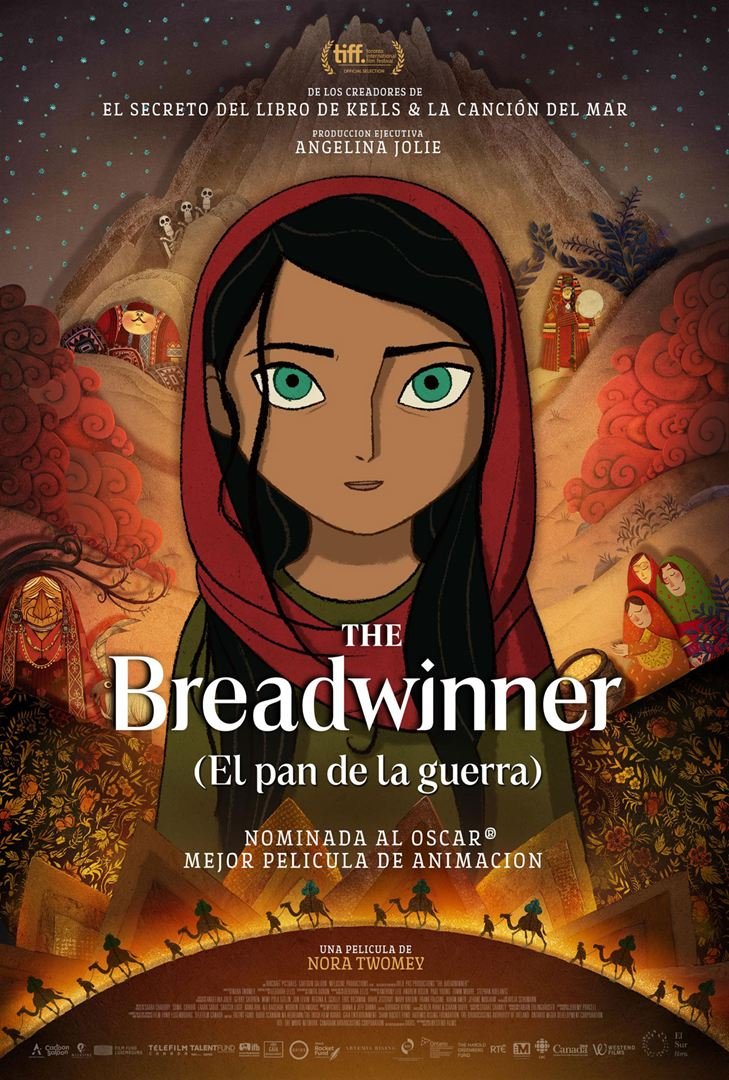 Fuente
En diversas partes del mundo hay niños en entornos negativos, en donde el hambre, la guerra, restricciones sociales, etc; ponen a prueba su deseo de vida; en esta película veremos un escenario parecido. Esta cinta animada fue estrenada el 2017, dirigida por Nora Twomey y producida por el estudio de animación Cartoon Saloon. Está basado en un libro del mismo nombre de la autora Deborah Ellis.
In various parts of the world there are children in negative environments, where hunger, war, social restrictions, etc; test their desire for life; in this film we will see a similar scenario. This animated film was released in 2017, directed by Nora Twomey and produced by the animation studio Cartoon Saloon. It is based on a book of the same name by author Deborah Ellis.

Fuente
Parvana es una niña de 11 años que vive con su familia en Kabul, Afganistan. Un día debido a un problema con las autoridades locales, su padre es arrestado de forma que pierden toda comunicación con él. Parvana y su familia constituida por mujeres y un bebe, deberán ingeniárselas para sobrellevar esa situación, en un lugar donde una mujer no puede salir a la calle, comerciar y otras restricciones. En paralelo, se irá narrando un cuento, que permitirá llenar de valor a Parvana.
Parvana is an 11-year-old girl living with her family in Kabul, Afghanistan. One day, due to a problem with the local authorities, her father is arrested and they lose all communication with him. Parvana and her family, consisting of women and a baby, must manage to cope with this situation in a place where a woman cannot go out on the street, trade and other restrictions. In parallel, a story will be narrated, which will allow Parvana to fill with courage.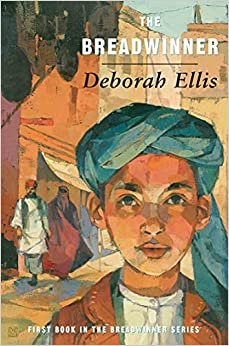 Fuente
Es una historia que si bien evita ser cruda y usar imágenes fuertes, narra una situación dura, generando una fuerte empatía con la protagonista; a su vez, intenta mostrar una especie de escape, mediante el cuento que se irá contando en todo el film.
It is a story that, although it avoids being crude and using strong images, it narrates a tough situation, generating a strong empathy with the protagonist; at the same time, it tries to show a kind of escape, through the story that will be told throughout the film.
La animación es peculiar, le da un toque original a diversos puntos de la película. Los demás aspectos técnicos son correctos. He de decir que no veo puntos realmente negativos a este título, tal vez lo que lo limite sea su trama, que si bien genera mucha sensibilidad al escenario narrado, es un tanto simple.
The animation is peculiar, it gives an original touch to several points of the film. The other technical aspects are correct. I have to say that I don't really see negative points to this title, perhaps what limits it is its plot, that although it generates a lot of sensitivity to the narrated scenario, it is somewhat simple.
Lo recomiendo a quien guste de historias con sensibilidad y busquen generar conciencia en el espectador.
I recommend it to those who like stories with sensitivity and seek to generate awareness in the viewer.
---
---