Little Nightmares Review - Cute, Bizzare and Creepy all at the same time!!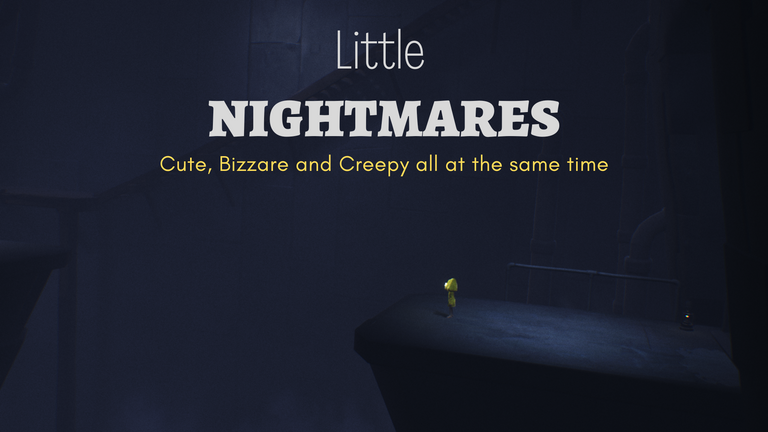 Meet Six, a nine-year-old girl trying to escape the clutches of a blind Janitor. She has to solve interesting puzzles sometimes using elements from her scene and while escaping the traps, deadly insects and the Janitor who tries to capture her while struggling to survive and living off of anything found along the way.
The very first thing that I loved about this game is the character design, I love her little yellow robe. She only has a lighter with her that lights the scene beautifully.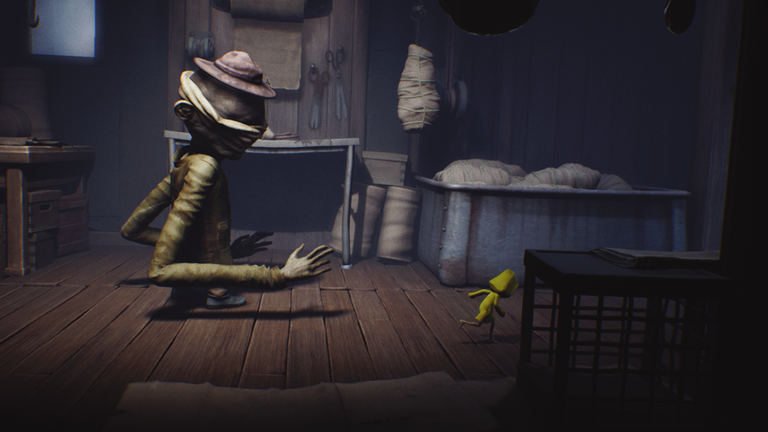 It is a 2.5D platformer and gives a vibe similar to limbo if you have played it. Its dark atmosphere and creepy elements along with the help of beautifully composed pieces will likely increase your heartbeat in some scenes.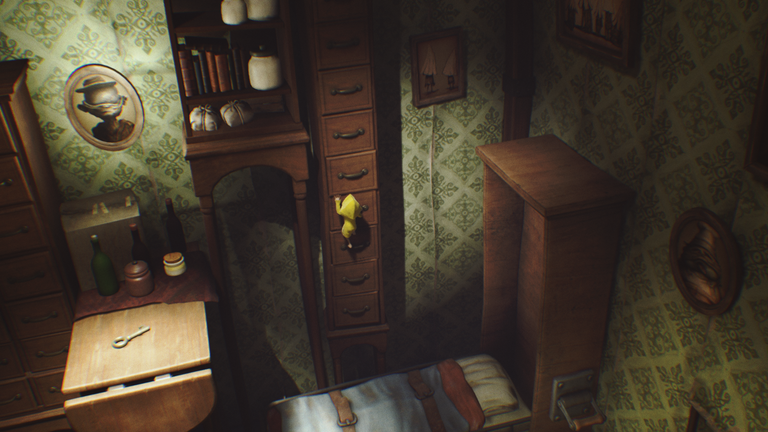 The level design is remarkable too. It is not too easy but not too challenging feels like a good balance. The gameplay on the other hand could have been improved further (Nevermind, I wanted a bazooka at some point in the game xD).
The horror elements in the game are not some cheap jumpscares but it utilizes its excellent level design, character design and sound design that makes a gloomy atmosphere.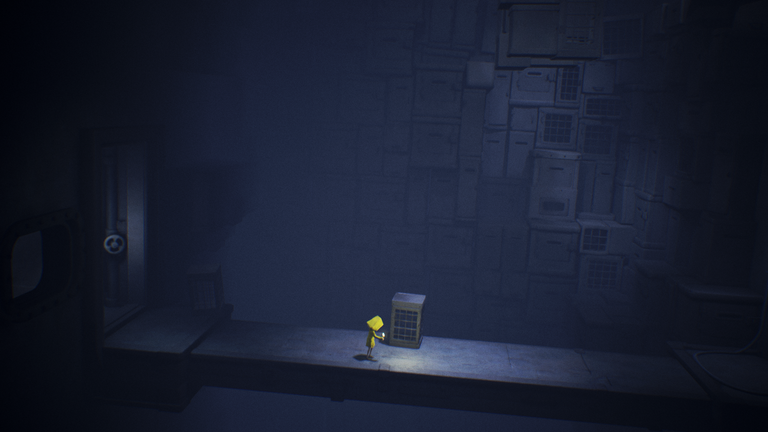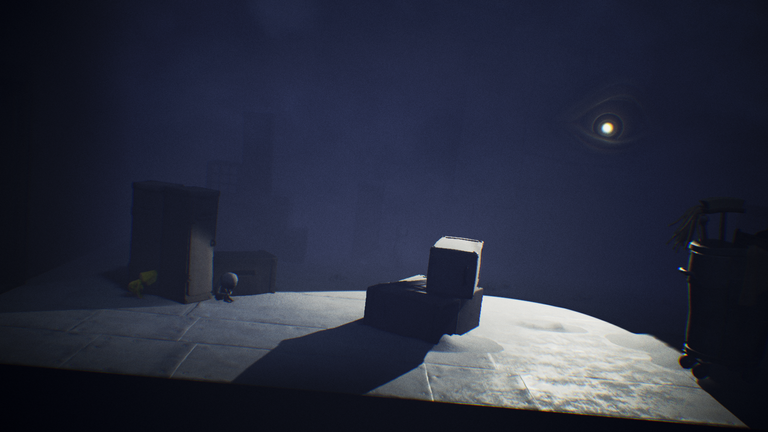 This game did a great job of making you feel weak and small where you have to run, and hide from huge creatures. The melancholy environment in the game is so effective and is beautifully done too with attention to detail.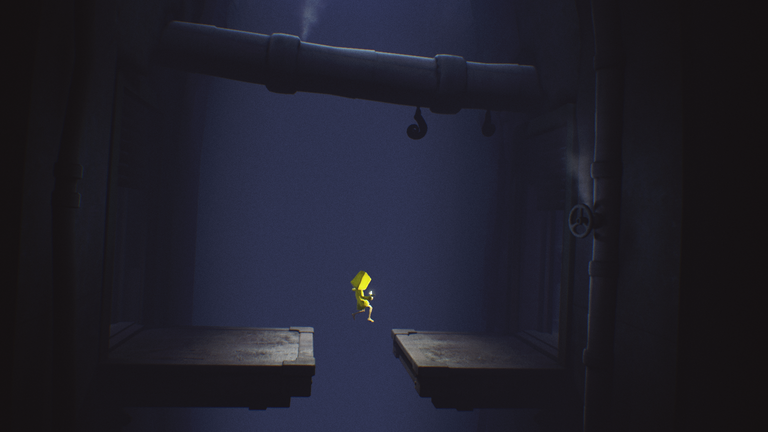 Well, I love to take in-game photographs and here are some of the well-timed shots that I took during my gameplay.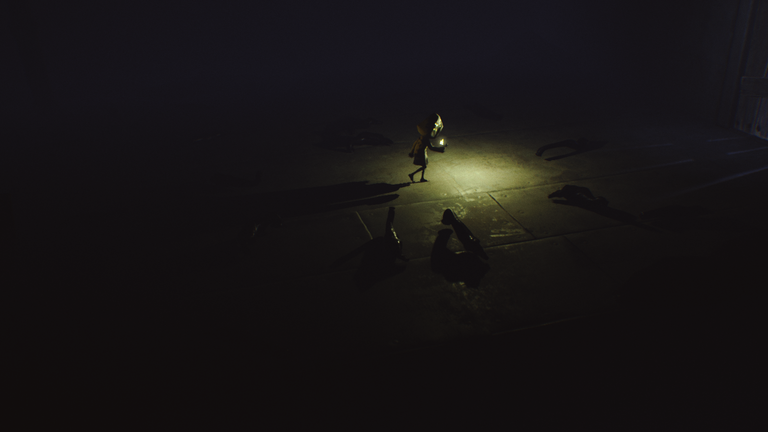 It is not a AAA title just an indie game as far as I know but they did a great job in their debut game. I am excited to finish it and will buy the DLC too if they have good reviews. I would also love to play Little Nightmare II in future.
If you looking for a shorter, more aesthetically pleasing and slightly challenging but not hard with horror elements and a good composition plus an interesting level design then, go for it without thinking about it twice.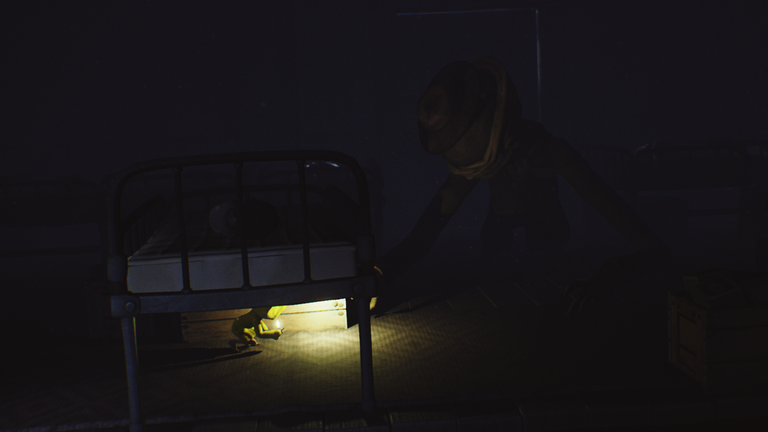 Thanks for reading...

All screenshots in this post are courtesy of me, @pravesh0 and are from the game: Little Nightmares.

---
---