DIY : MAKE YOUR OWN STYLUS PEN (SIMPLEST WAY)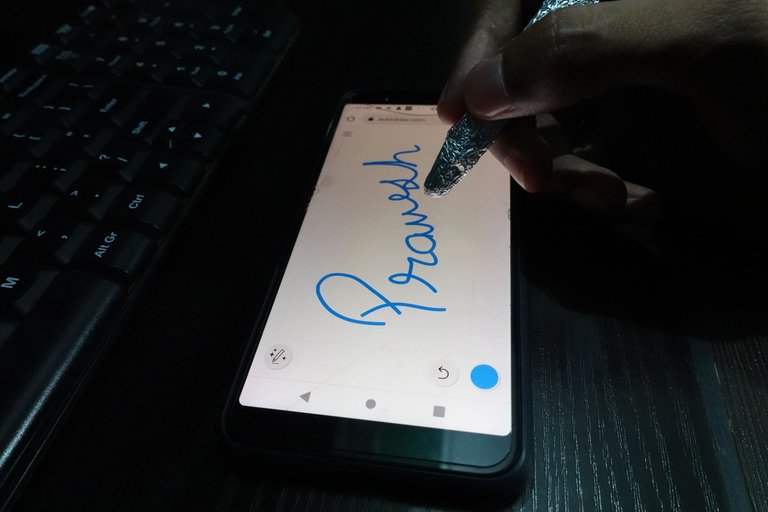 Last night a good friend of mine @queenstarr published a post creating a stylus pen for herself. I liked the idea but there was a little flow in the design. First, go and check her awesome post here.
Did you see it?
#6 Water in Bowl? Water was needed to moisten the tip of the pen. And I don't want to do anything with water. So, I modified the design a bit. Ergo this post came into existence.

Things you'll need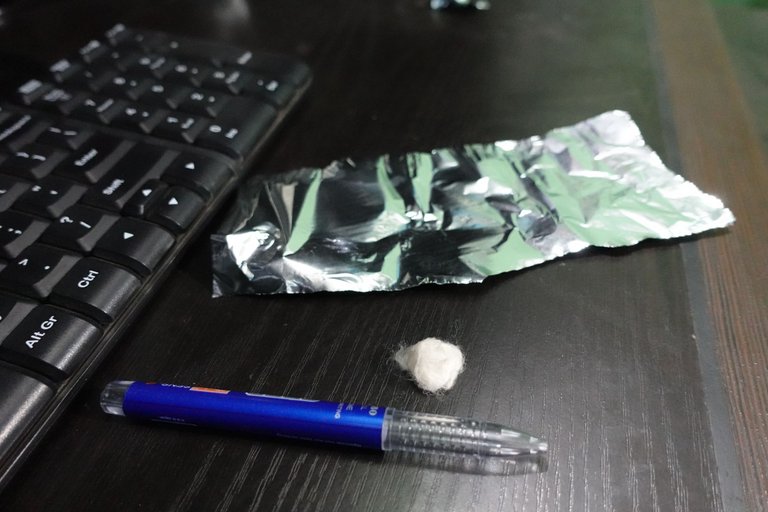 A Pen - Any pen doesn't matter the shape or size just a pen which you are comfortable holding.

Some Cotton - A small cotton ball to wrap around the tip of the pen.

Foil Paper - Just a basic kitchen foil paper. Nothing fancy.

A Cellotape (Optional)

Steps
First, you have to remove the ink from the pen if you haven't already. Take any ordinary pen.
Next, take a piece of cotton or wool and make a ball. Then wrap around the tip of the pen. Make sure to do it from the outside. Why we need this step is cause the touch sensor of screens responds to input after some area threshold.
Meaning if you touch with say the tip of a needle it won't register as a touch. Only when you increase the surface area of that needle tip then the screen will register it as a touch.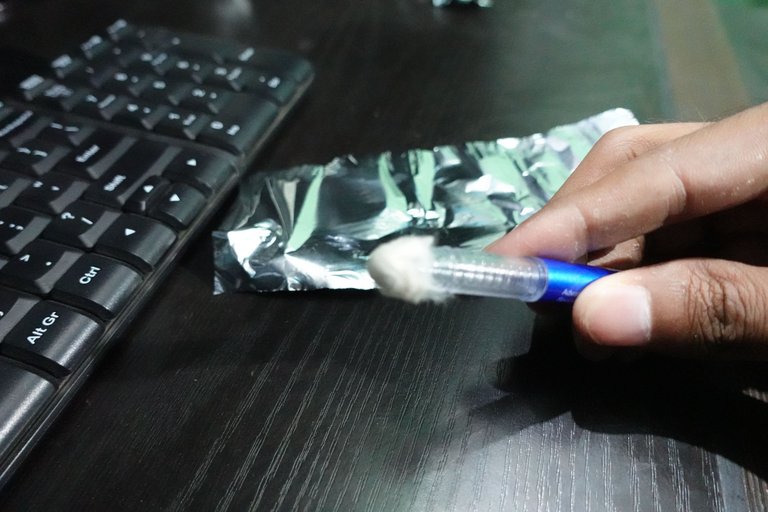 ---
Next, just wrap the foil over the pen holding that cotton ball in its place.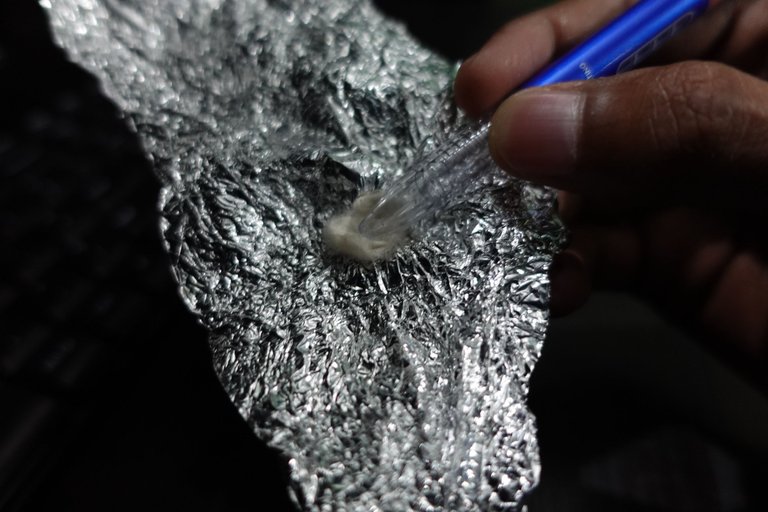 ---
You can also use some tape, just make sure to not place tape, where you going to place your fingers for holding the pen. Some part of your hand should be in contact with the foil paper for this to work.
---
Here is the demo showing the working of the stylus. Just ignore the handwriting. 😅
---
This is a stylus pen made by a lazy guy for lazy people. And do check out @queenstar's post too!
Time for a few tips:
Use a pen whose grip you like the most.
You can apply the same method with a pencil, crayon etc.
---
Let me know if you found it useful. And how can you improve it further? Constructive criticism is always appreciated. 🙂
Thanks for reading... ✌️

Note:
All the content is mine unless otherwise stated.
Photos are taken from Sony ZV-1 Camera.
Text dividers are from @cryptosharan.

---
---