Exploring New Establishments!
Things around are growing in an astonishing pace. From empty streets and barren lands to brand new establishments of food and entertainment, everything around is developing.
Yesterday, taking some time off the work I went out and about to explore what's budding new in architectural field.
Visiting Metro walk-Adventure Island seemed like a great experience.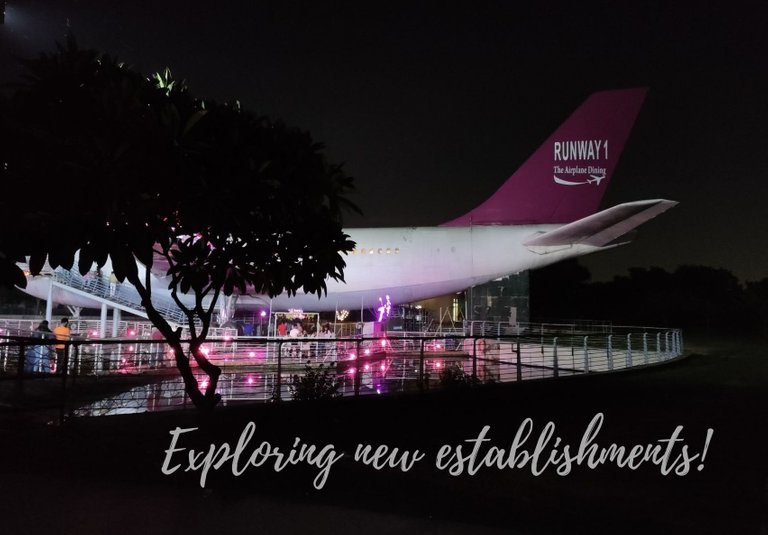 You must be wondering by the picture of a plane that how is it related to the subject?
Let's keep it a suspense for now and jump right into what metro walk has to offer.
Spicing up the old charm!
Being famous back in it's days, Metro walk- an entertainment complex with shopping centres, theatre, theme park and multiple food courts was loosing it's glory as people got many places now a days to visit and this complex started becoming lousy and less footfall bought in more loss.
But the recent developments bought in a new ray of hope and major crowd. what needed to be done was addition of new establishments. The days of glory are now back for metro walk.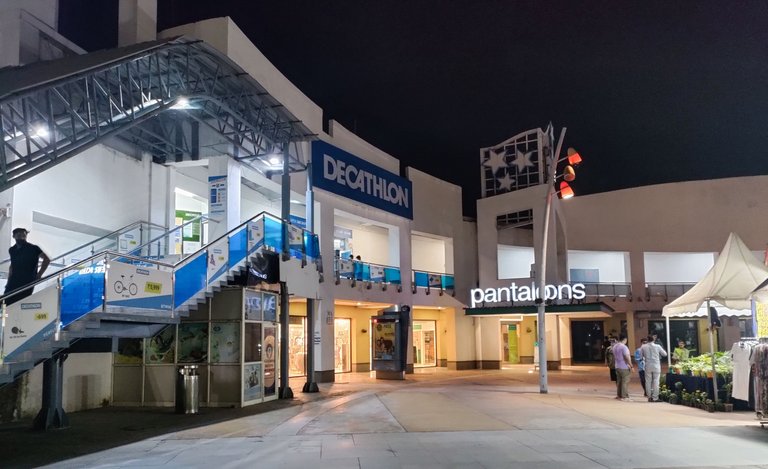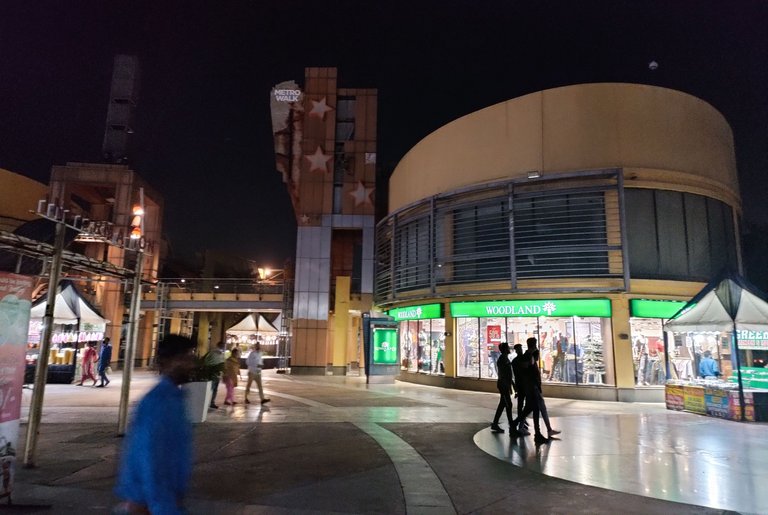 The place is designed in a way that after a huge parking and strict entrance checking you entrance checking you get into mid of cluster of buildings and Delhi's most famous theme park called adventure Island which are separated by an artificial lake.
The cluster of building holds different showrooms of clothing to accessories brand and certain branches of classic Indian restaurants. which are best for family gathering as well. The open area holds kiosks of different things from accessories to books and handmade stuff. You get the taste of almost everything.
We went there to shop for some gym clothing at Decathlon which has branches all over the world and has best quality clothing when it comes to sports.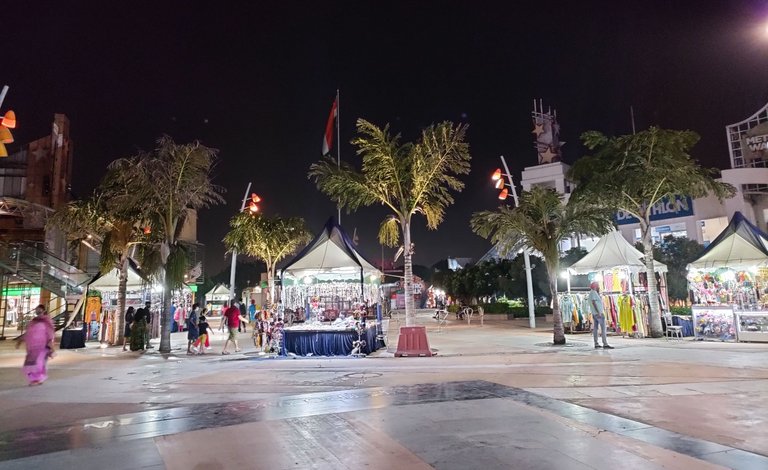 The kiosks were all lit up showcasing different products which were quite fascinating.
Earlier here used to be fountain but now the place is taken over by the kiosk. Maybe the management at Metro walk decided to remove the fountains by the kiosks. I believe this decision to be in favour of the complex financially and to consumers too as they can have a taste of these handicraft products alongside branded fashion stores also the huge lake was fulfilling the purpose of presence of water bodies too.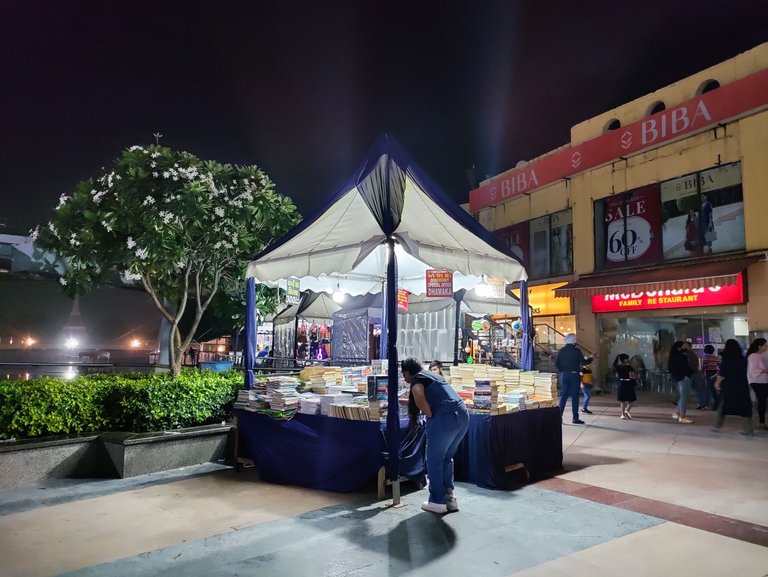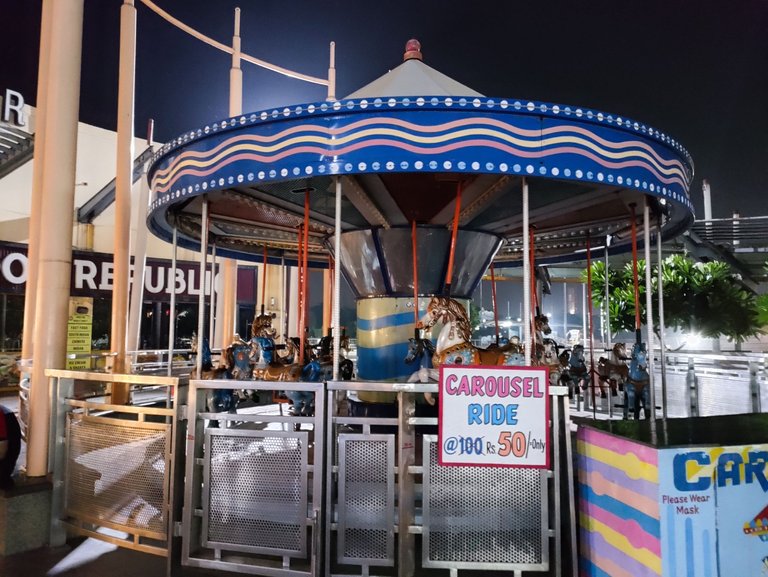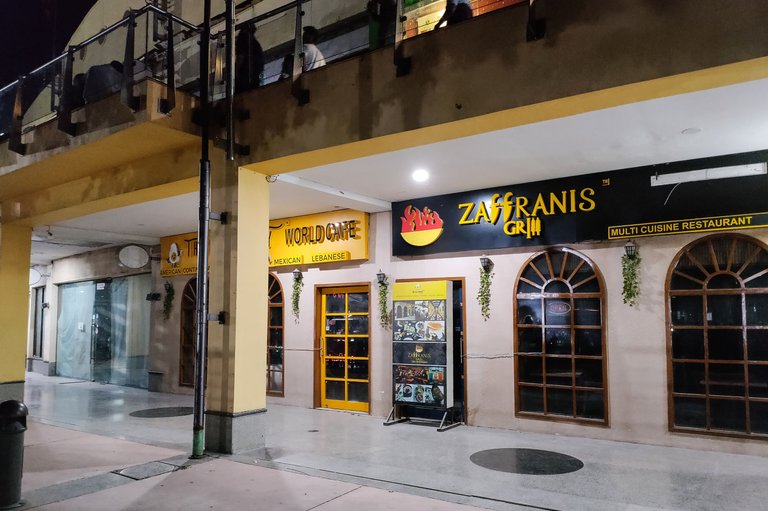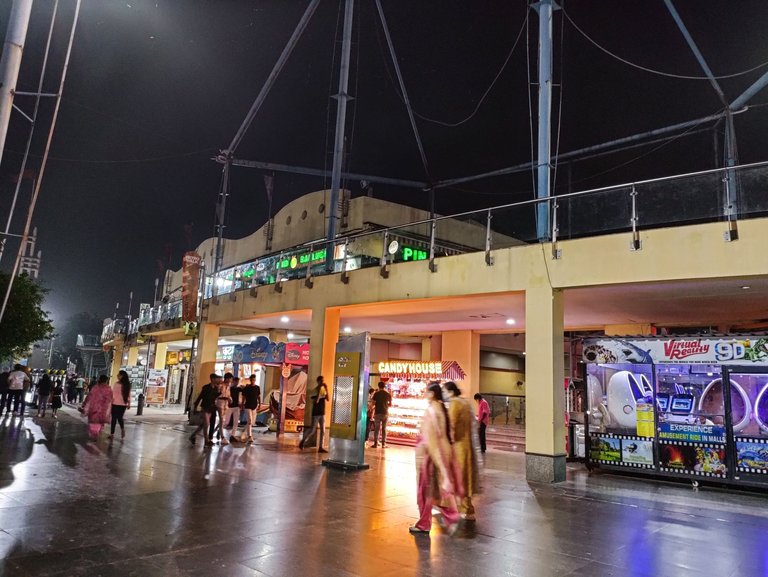 These cafe's offer live music and fresh beer too. They are best for friendly gathering moreover in upper floor there are couple of high end restaurants which are quite famous for it's taste and quality.
What a person needs for entertainment and food purposes are all present here. but there's a spice that needed since people were quite used to of already it has to offer. So, the new and improved thing was introduction of couple of dining places which will lure new footfall.
What's new brewing?
Restaurant on plane! Yep, you read it right. There's a restaurant inside the metro walk which is on theme of an airplane. How cool though?
What architecture would suit this theme, must be the question and the owner casually bought in an empty plane and said just add in the dinning.
So, the suspense during initial picture needs a break, here we go unfolding it, There's a beautiful concept and beautiful restaurant just by the lake which is actually a separator for the shopping + food complex and adventure island theme park. These days due to corona the adventure Island has suffered a lot financially considering it's immense popularity for more than a decade because even when I was in school we had several picnic to adventure Island and when I turned to college , I bought my friends here as well.
So, let's jump onto how this restaurant on board is working while we pass by the side of the lake to witness the glory of plane.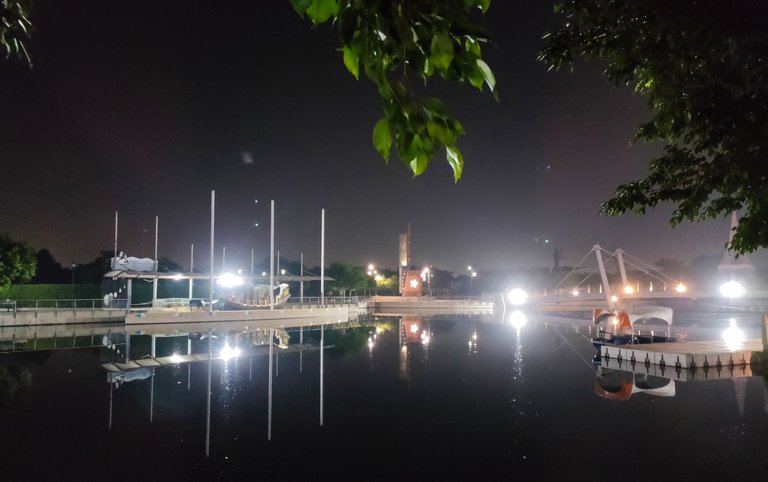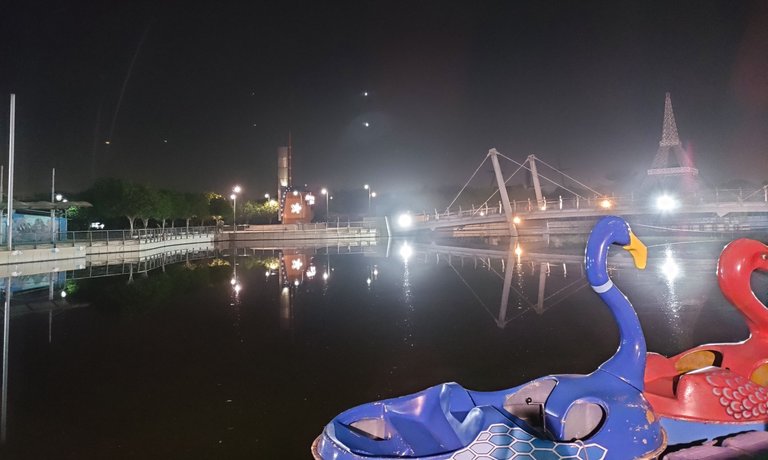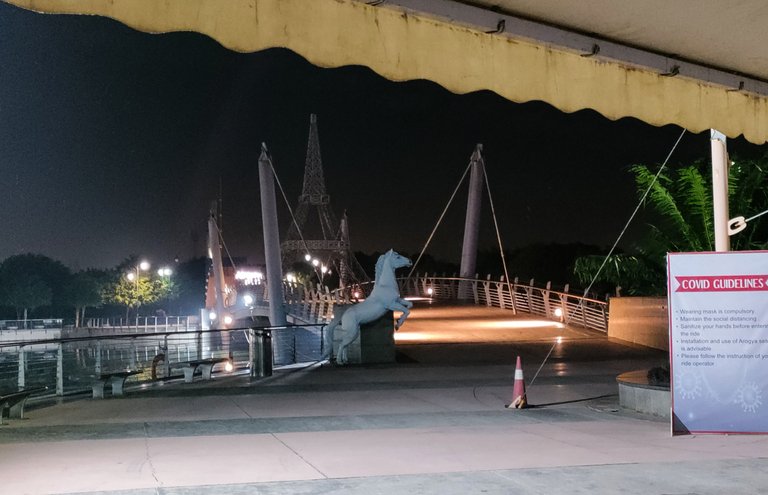 That's the bridge to cross the lake in order to reach for adventure island and trust me it is the most wonderful theme park ever. Right now it was closed temporarily.
We didn't knew that the plane restaurant will bring in so much of crowd that we would need a day prior booking to have a dinner there. So, unfortunately we weren't able to eat there maybe next time but what I witnessed from it's exterior was mesmerising and lucrative enough for anyone to visit there.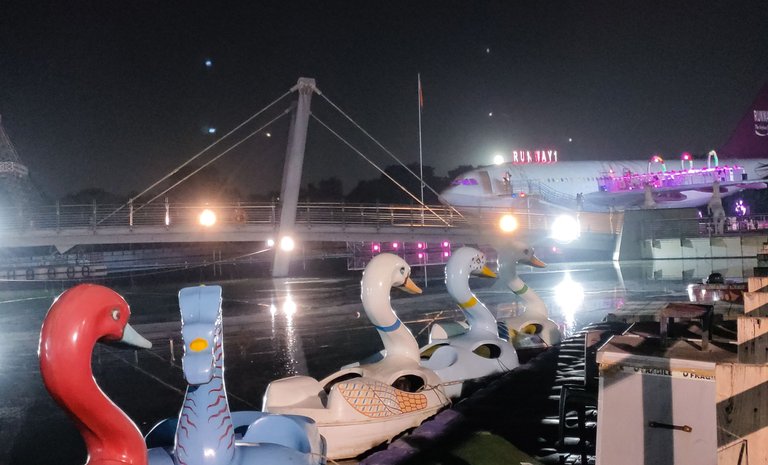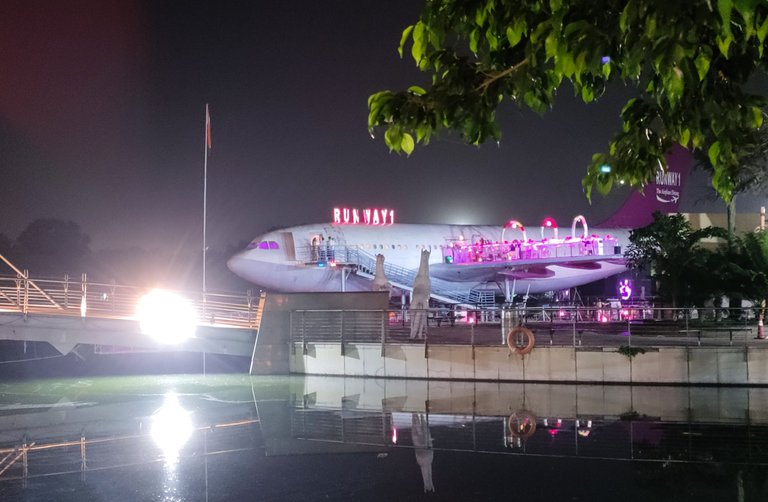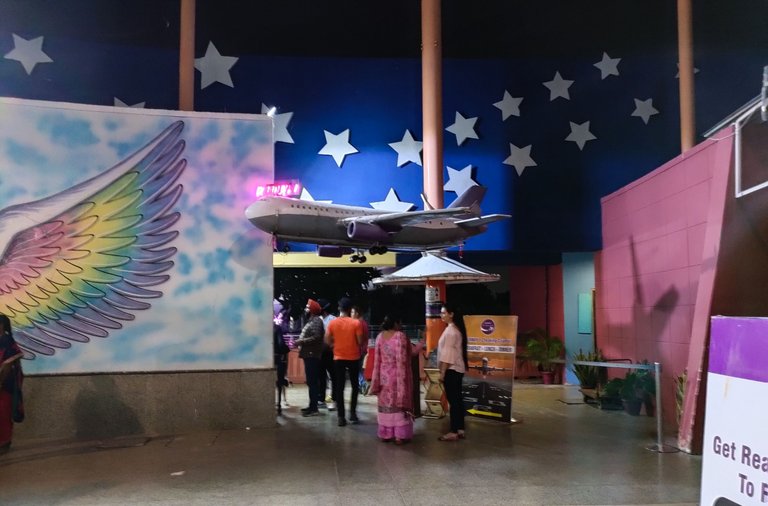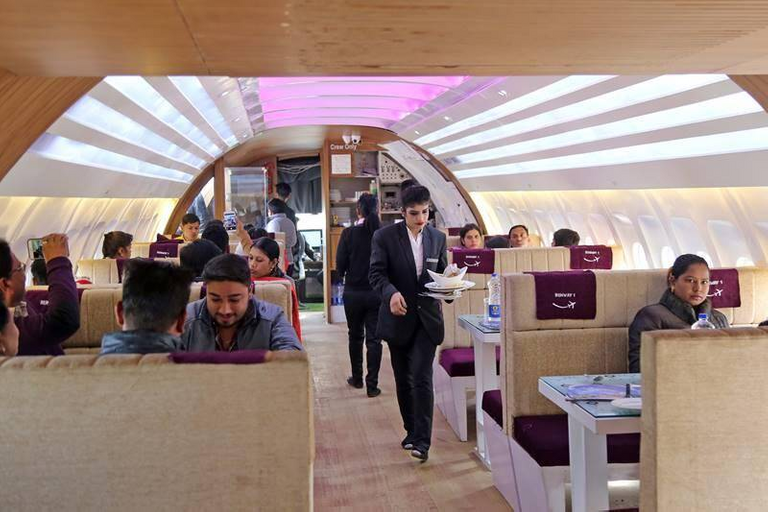 Src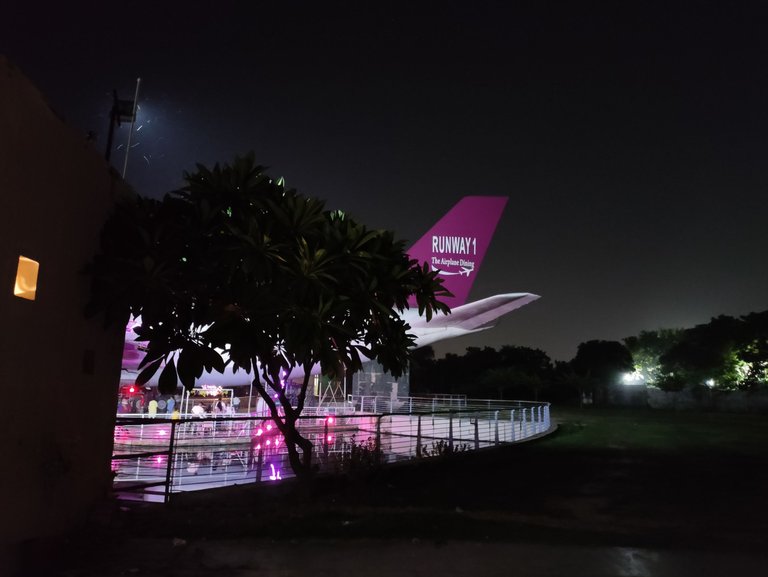 The restaurant is named Runway1 and it is wonderfully designed. I will surely show the interiors next time. But to fetch our hunger we went to another new food establishment which is called Bakers Lodge. It wasn't in metro walk but just outside it and the food was delicious and sweet restaurant owner who personally asked everyone about the food.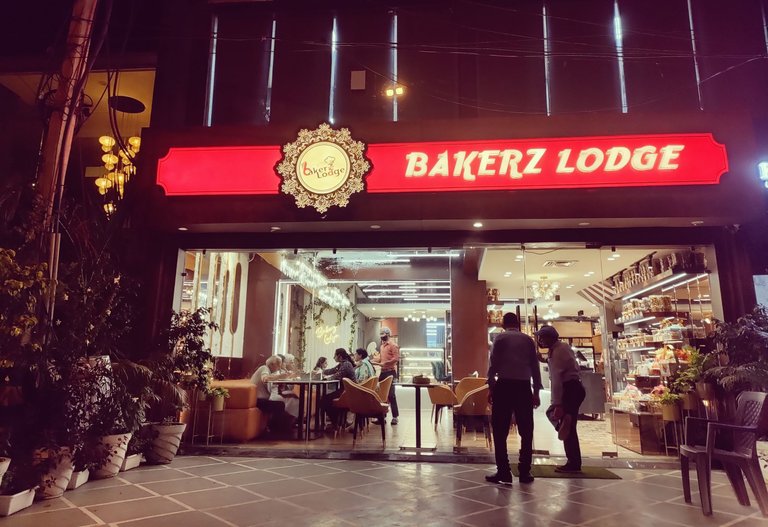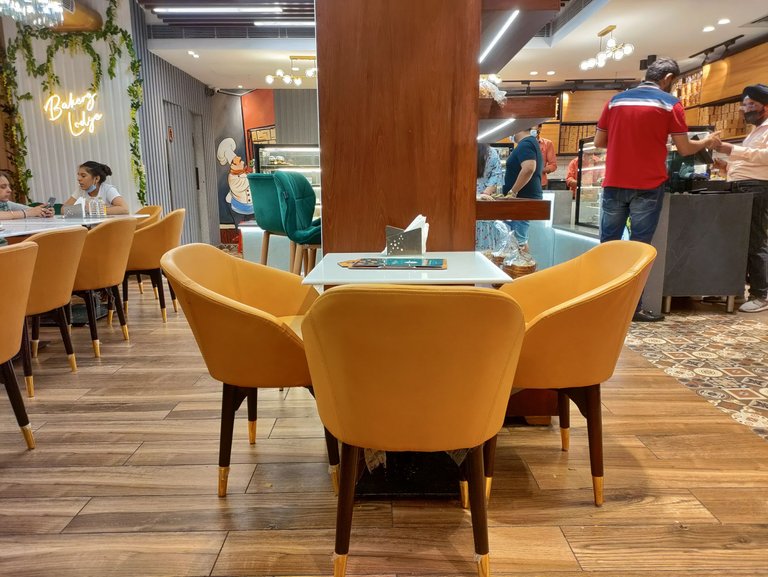 The interior of the restaurant was nicely done with pop of colours through the furniture. The modern style of architecture was surely visible.
When I told the owner that I am architect he took me around the restaurant and asked for couple of opinions and was quite friendly. I was happy by the respect given so helped him with couple of suggestions.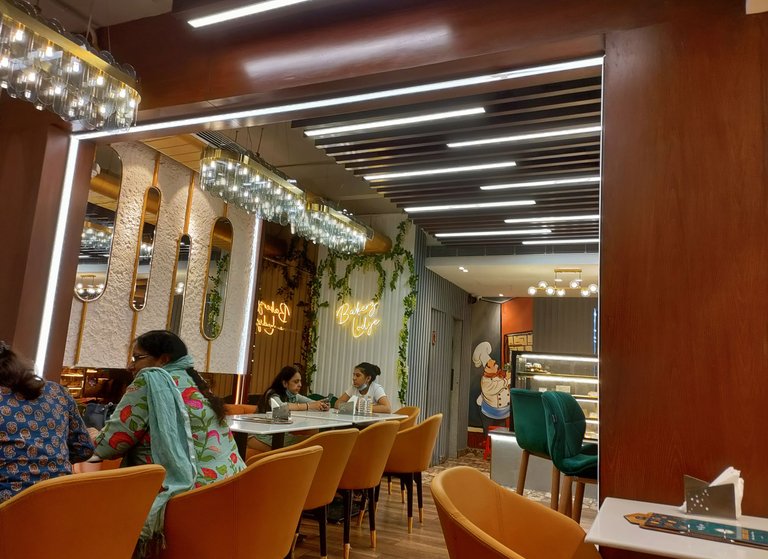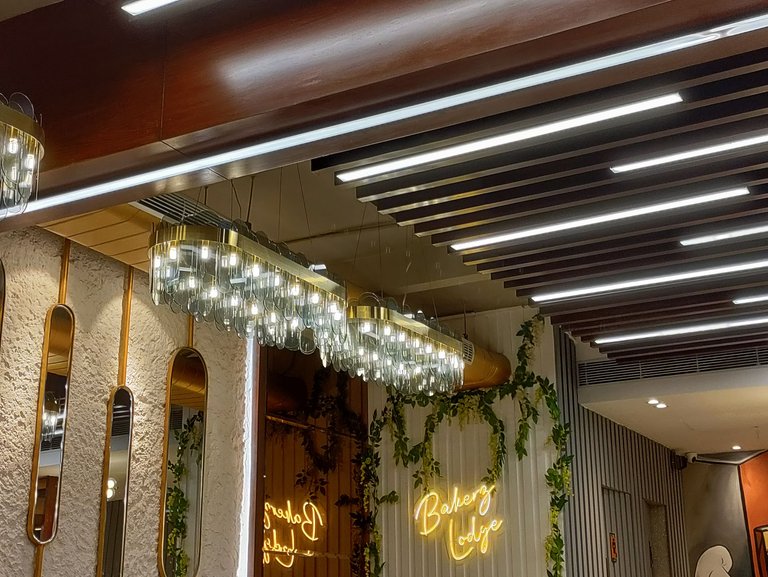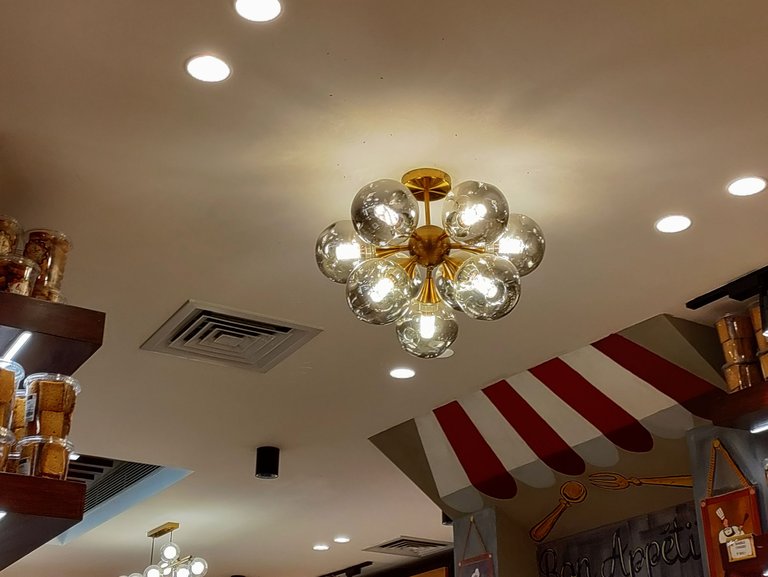 Personally, just loved the interiors but I felt like the lightings were overly done a bit , Don't know why but it felt that way. Otherwise the food and ambience was top notch.
New establishments adds up fresh flavours and it is always fun to visit and review there.
---
Have you been to new establishments recently?


---
---