Exploring 1 km Long Ambience Mall!
I have been visiting ambience mall since my high school and it is actually quite a common deal for us all. I always admire new things build around the globe and lately I was wishing to visit a mall which was in another county and beautifully designed.
Yesterday to have lunch, my family and I visited ambience mall. I then realised we have such a gem in my city and how little do I appreciate it.
Actually this mall is 1 km long on each floor and has all the international and domestic brands of retail.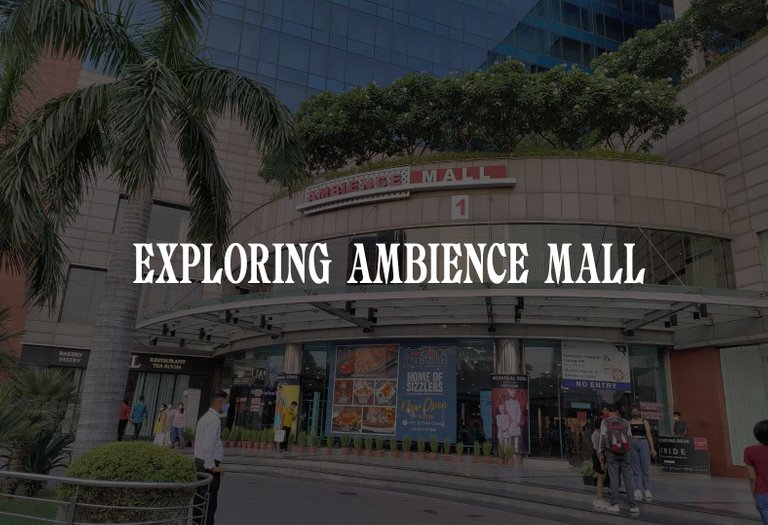 Ambience mall being granted Best Shopping Centre of the Year and "Most Admired Shopping Centre of the Year" awards.
Being one of India's largest shopping malls and one of the most famous shopping malls in Asia this was built and open for public in 2007.
It has branches all over India. There are around - branches in Delhi-NCR itself. I am visiting the largest one which is on NH- Gurgaon, India.
The name ambience is quite interesting and this mall shares wall with the 5 star hotel "Leela" and high end condominium at it's back side.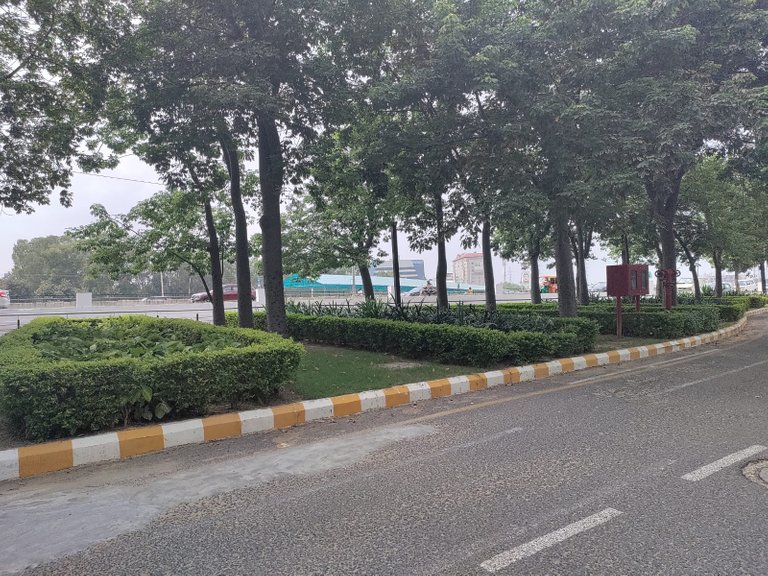 By the multiple lane highway stands the set of build structures which are the initial point of DLF's commercial buildings which leads to cyber hub. The landscaping round the mall was quite beautifully maintained.
With it's huge basement parking including the valet parking, This stands out as compared to many other shopping complex build at the same decade as it is.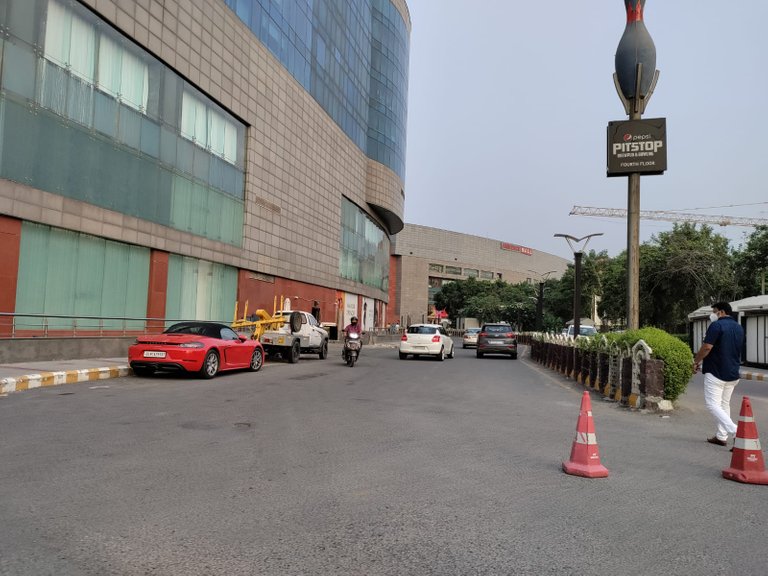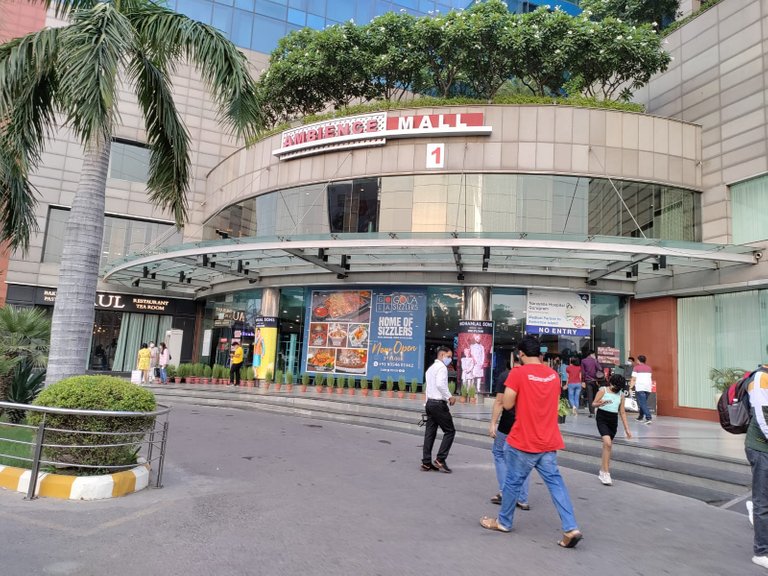 You just name a brand and I bet you'll find it here. Be it food industry or retail shopping.
Covering a huge 14 acre area, This shopping complex was made by ACHAL KATARIC ARCHITECTS.
The most important aspect in shopping complex is the functionality and of course aesthetics as people come here to enjoy and entertain themselves.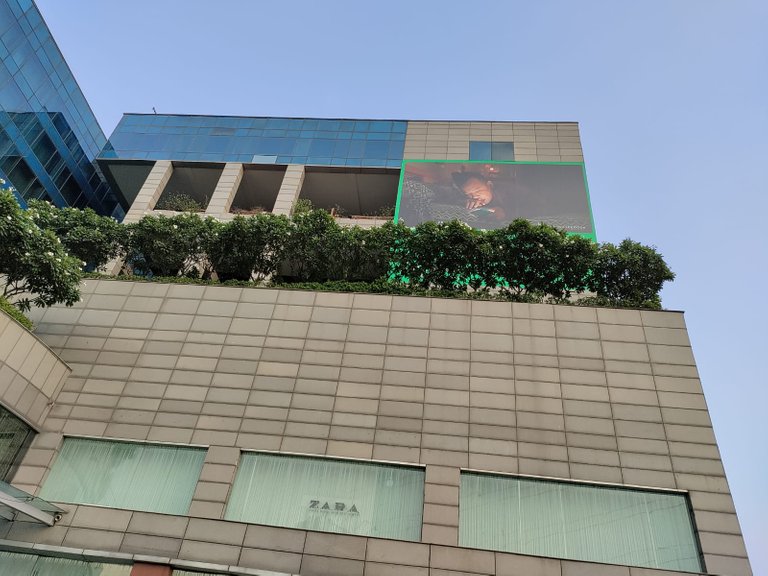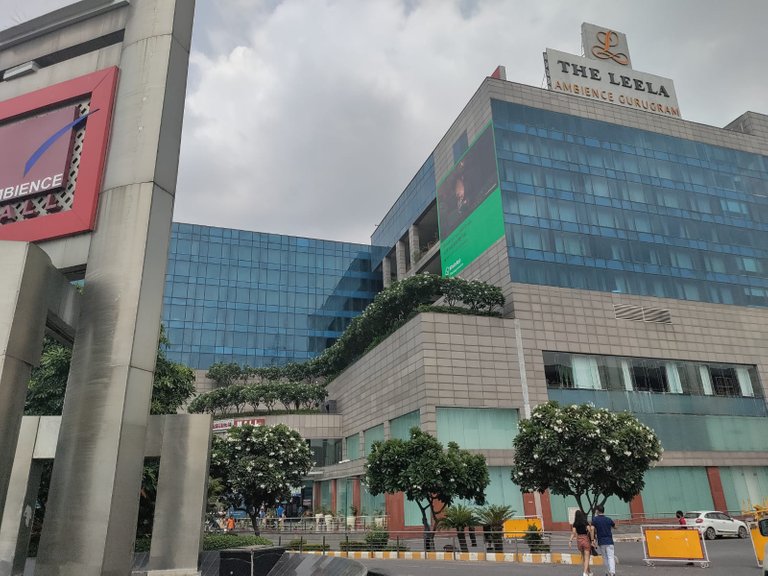 As obvious, there where multiple entry gates, Here in the pictures I have showcases just one, which is the main entrance.
Visiting ambience is like a full package, you are covered up on food, retail shopping, entertainment for kids and entertainment for adults.
The central atrium is 4 story high and has a beautiful translucent ceiling.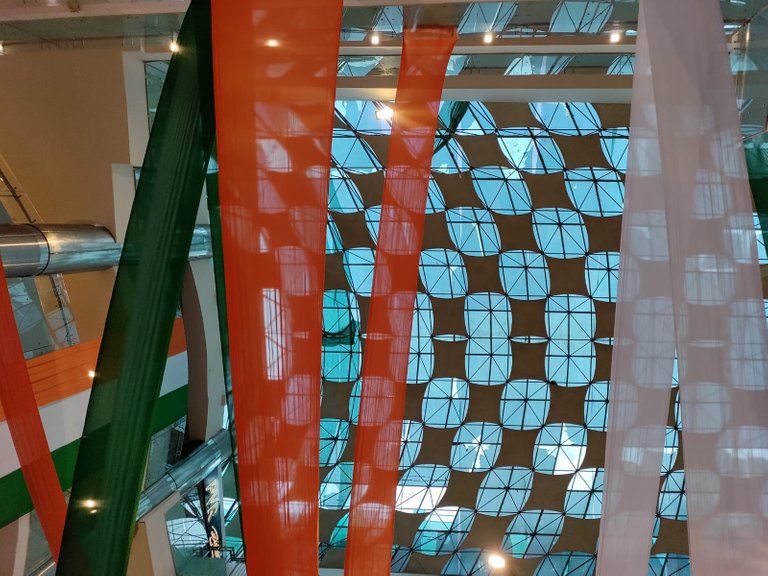 The temporary decoration of Tricolour cloth was depicting our national flag as 15 August - India's Independence day and they haven't removed the decorations
The frame of the ceiling was beautifully designed and placed in curvilinear form making enough room for skylight during the day.
As it was huge and specially known for km of space at every floor so the mall was divided into sections which made the functionality easy.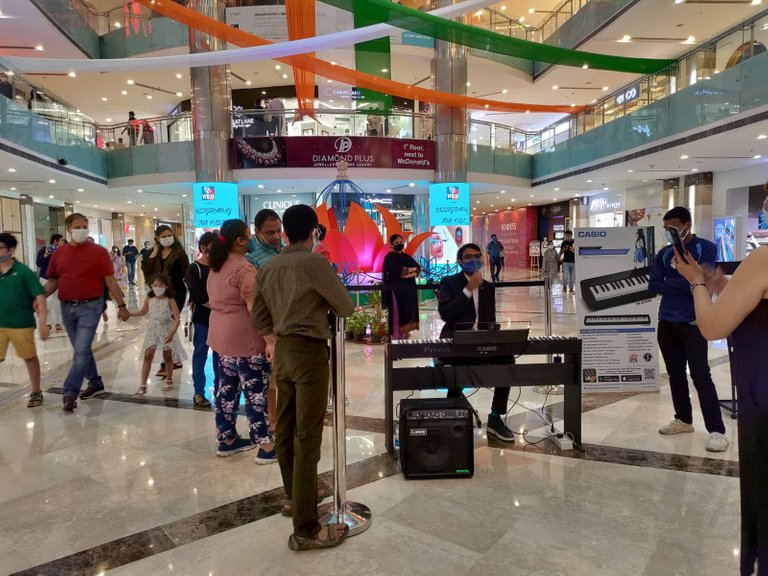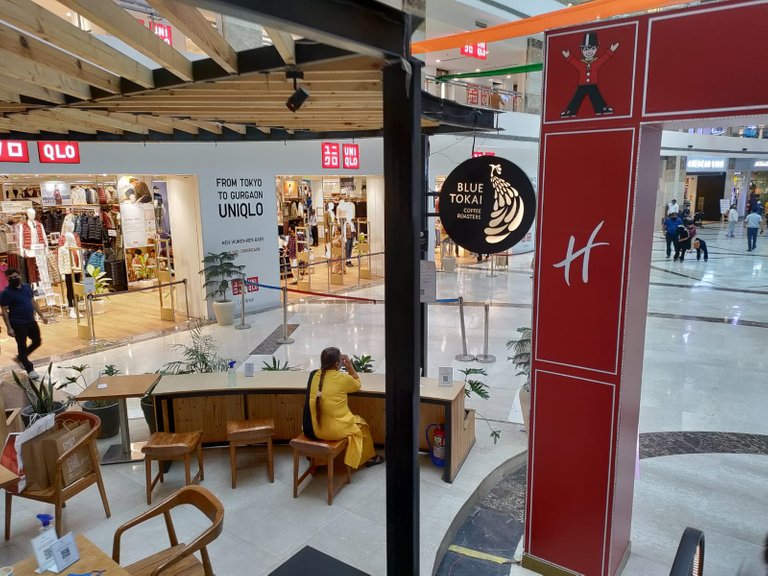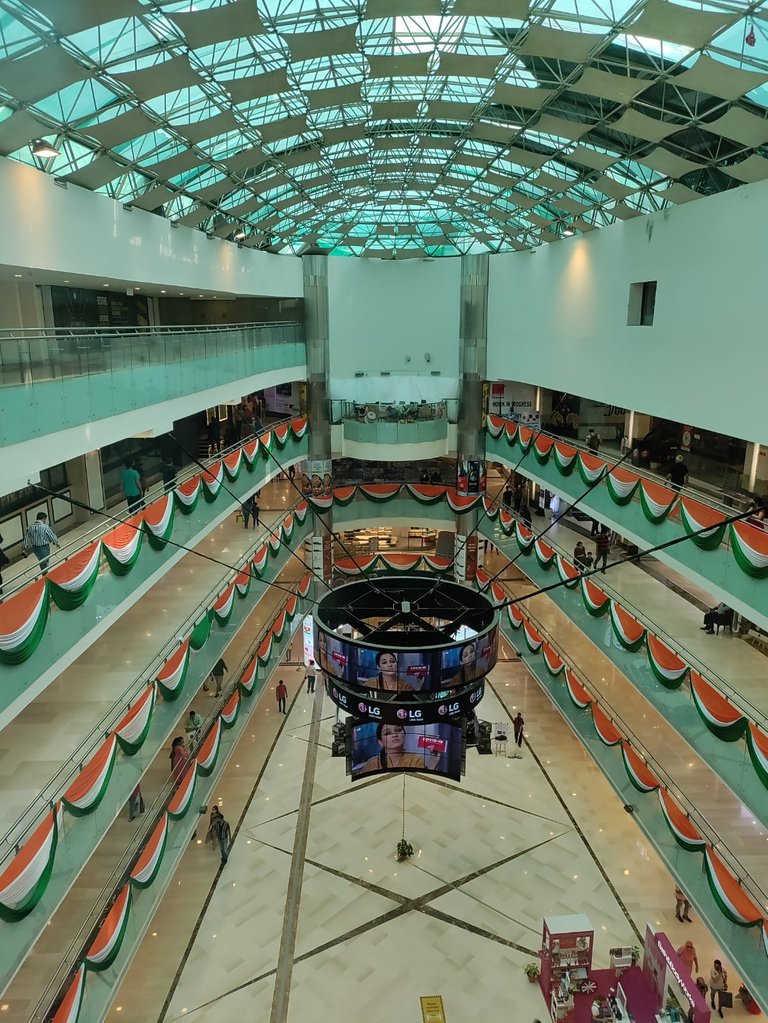 From Keyboard player to many little kiosks the central atrium was filled with such.
As shown in the picture, This section of the mall had much of retail shops of brands like zara, H&M, Sephora, Henley etc these had multiple floor of space just similar to a mini mall.
It is said to have around 36 Escalators,4 Capsule glass liftsand plenty of staircases.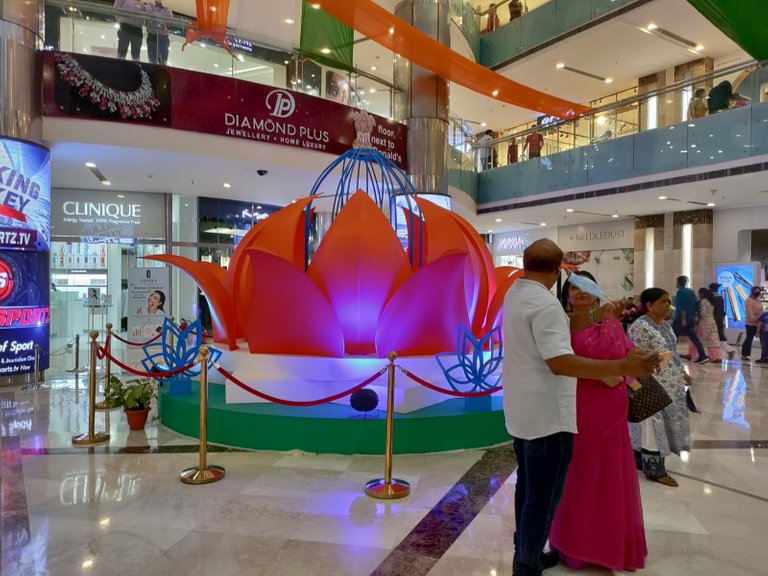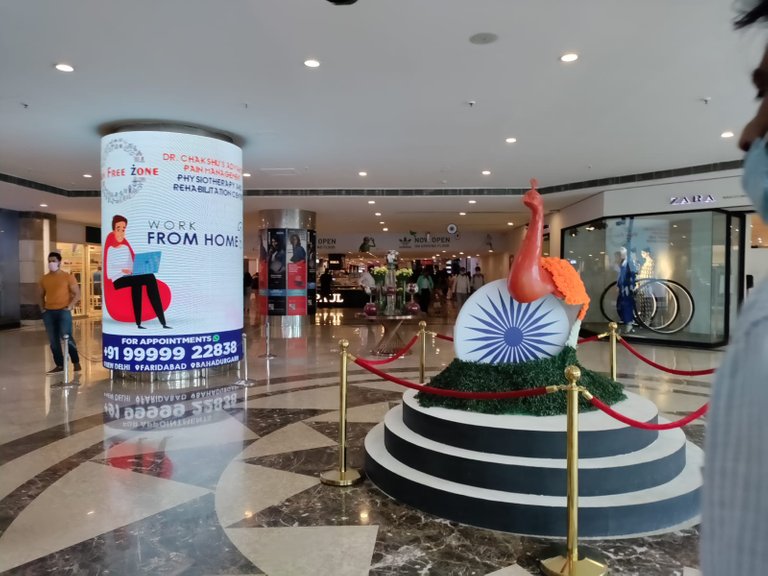 Apart from the shopping and the ambience, This mall has one of it's kind bowling and ice skating ring which is superb. Before covid my friends and I used to visit the ice skating and bowling many a a times.
There's an ultra luxurious PVR cinema hall which offers amazing experience of watching movie and great food.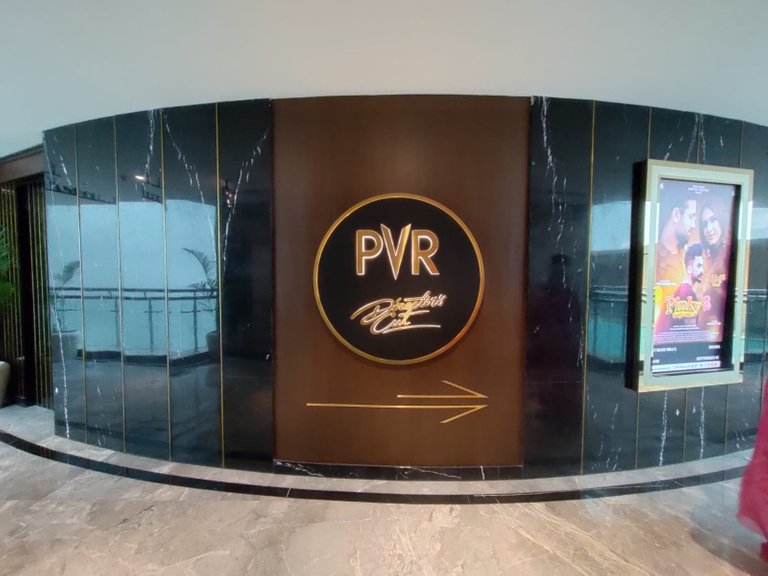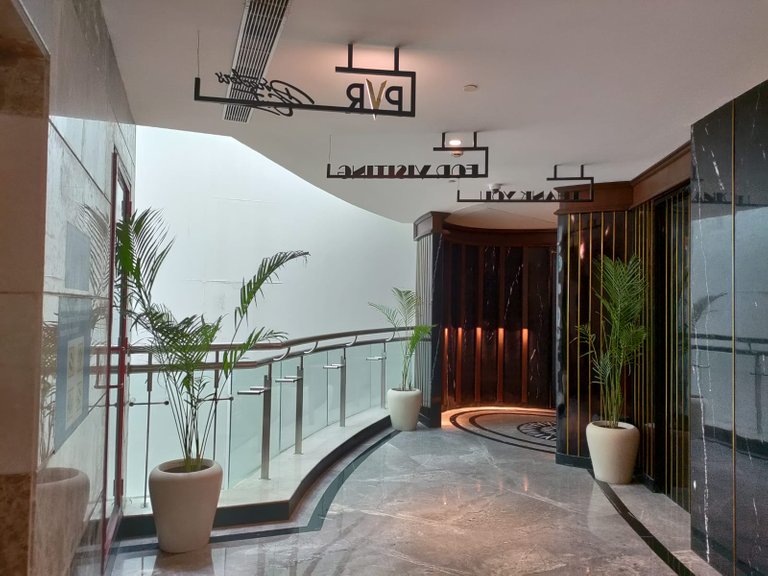 There we went to barbeque nation to have lunch, It was a great experience although I have been to this restaurant many a times but not to this particular branch.
We had great experience munching on our favourite food with family.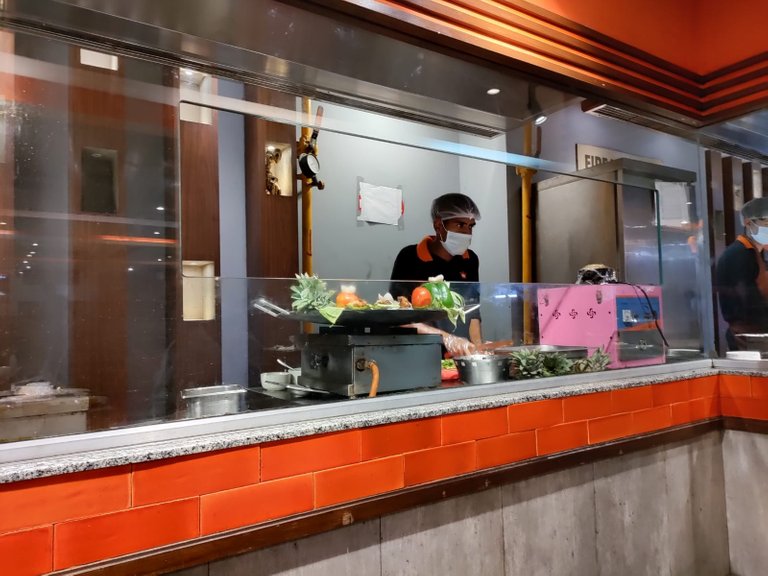 There were live stations of chefs and their assistance preparing food. which as great experience.
The food was delicious with great service.
There were plenty of restaurants in ambience mall also a regular food court as well which was quite spacious.
I would like to conclude with a picture of my couple of my favourite deserts-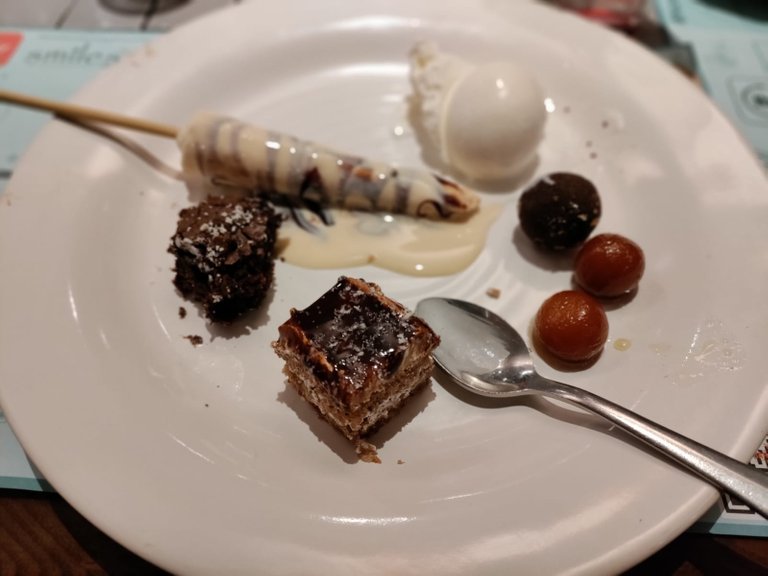 The place is quite wonderful, full of brightness and people showing up to enjoy their lives and also it caters a lot of employment in form of staff working there.
I could not include every aspect of this mall in a single blog as it's too wide spread I would come up with another post explaining more about this blog super soon.
Do you have exciting and interesting mall in your city? Do you like visiting there.


---
---