YOU THINK IT JUST HAPPENED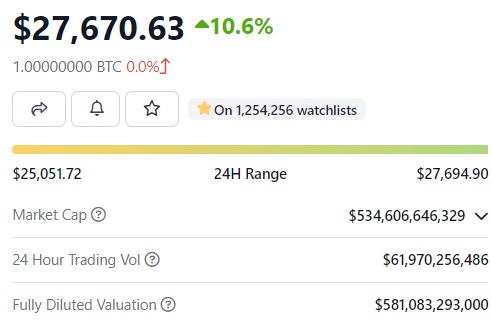 source
I think we are living in a period where the financial system is trying to put out fire every single day. We may never know what will happen next week. I have to say the pandemic has sped up a lot these days. When you have issues everywhere, somehow you will see the problem and you have to deal with it. Apparently banks collapsed are no new business. It has happened in the past and it will happen when relax comes to fruition.
It is just the fabric of ups and downs. You have to remain right in the middle. It does not matter where the financial market is heading you have to eat. So far banks in the US are feeling the pressure. Credit Suisse is feeling the malaise. The stock market is always reacting. Hard to discern what they will do since there is no easy money available.
At least there is some sort of bail out when things go sour. other than that it is Kaput. It is fascinating to see the money movement. Banks are going under when money is flowing elsewhere. I should say to other banks with big pockets. Nobody wants to take a hit when idiot makes mistake.
Investing is a risky business. I think it is riskier when a bank is the problem at the end. Glad many in the communities know well how to use the banking system.
What you see happening this week, signals what may continue to happen when you have #QE or #QT. The economy does not like to be control. I mean there is no way to move forward without control. Having low interest rate is a problem for easy money. You flip it the other way it is another problem.
We will witness more hiccups and bump down the line.
I have to say the role #cryptocurrency plays this week with many positive adjustment is showing you where funds are flowing. As you know money sitting with no intention is losing value. Always on the move is what the market is doing. You might recall earlier this year they were pressuring #CEX how to run their business. There is truth to that where they need proper regulation. At the same time they have issue with banking system that need way more help than crypto.
You have the shadow bank system running unregulated and they hold a lot of funds to do business in the banking system. It is extraordinary to go around and dissect the whole system to see who get the benefit. Always the wealthy. They make the policy and they continue to do so.
At least when you know a little, it helps to think better and find ways to move on accordingly.
This is why I see #BTC moving this way. it is a fulfillment of a rationale situation. There is a need, it fills the void. That void will continue to widen where everyone will use it for the benefit. It is happening.
Posted Using LeoFinance Beta
---
---