WHAT GIVE CRYPTO THE NEEDED BOOST LATELY?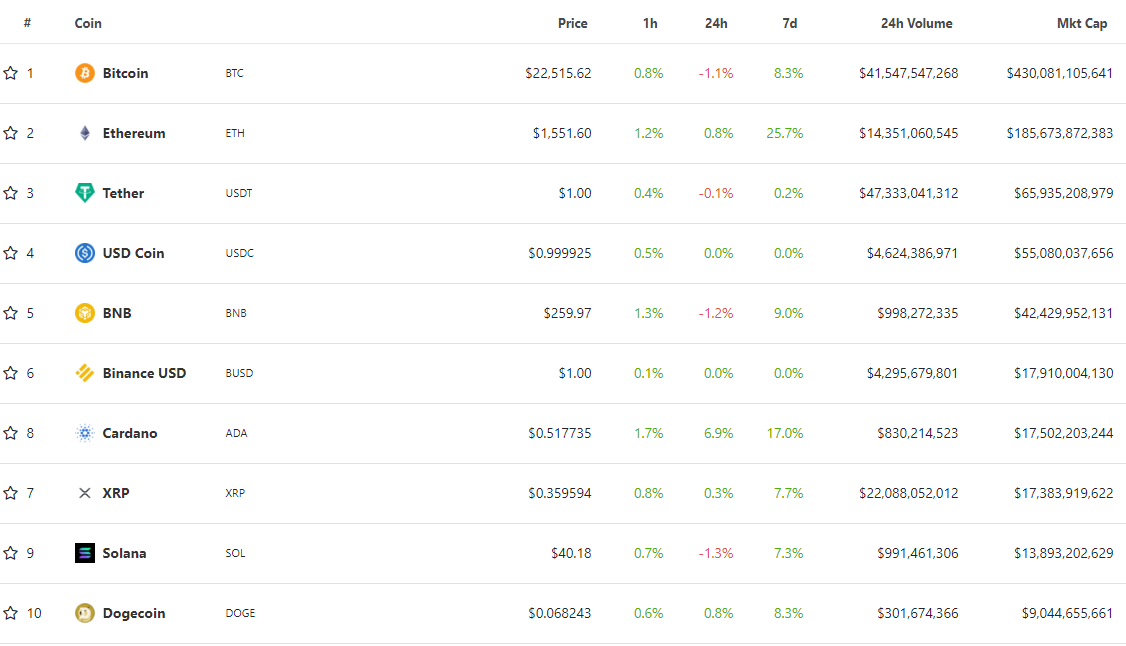 source
It could be hard to find one point to make a decisive objection to why crypto keeps coming back while the bear is still awakes. The situation is like a nonstop grinding, imposing it will on the financial market including crypto. The fear of losing value in any asset class reveals to be true everyday. I think in crypto you need to develop thick skin in order to absorb the mere performance of the market.
You can easily come to a resolution by pointing fingers at crypto wild volatility. For a moment you are right for doing so. But looking far enough and see what crypto stands for, you will crawl right back cause the real value in crypto will beat fiat any days. Right now a few fiat currencies are leading the market while the rest hardly getting by through inflation.
I was watching a video of senator Lummis pushing for a crypto bill with a bipartisan effort. She knew too well the power behind crypto. I was amazed how easy she can explain the finite number of BTC in existence. Hope she can relate that value in the capitol. Crypto needs holders. She even explain the term HODL (Hold On to your Dear Life). I guess she is hooked to what crypto represents.
When you look back every time crypto peaks, you see weak hands and investors sold for profit. This is not a bad recipe where this is what everyone is looking for. It gives me a windows like FOREX. Folks exchanges token to make profit. Not all tokens are created equal. I have a great example with Hive. Yes it is profitable depending on your approach but as a social behavior token, it will be tough for everyone to flip Hive. Unless you get in now at $0.40+ and flip it at a dollar.
Hive is more of a building block token. True value resides on the time you give the platform and prove yourself. I was having a thought today where I realize the price of Hive has never been the deal breaker. It is all alone the time and expertise you gain with Hive. I know many are thinking I am waiting till Hive reaches $3 and then I am gone.
Hive may not reach that milestone till 2024. What are you going to do then?
This is where you need to shine with Hive and most layer 2 platform. Build. This expectation can be seen where value builders work hands to hands with the community.
Hive is set for everyone to bring what they can do.
Hive is not for everyone but anyone can make it with Hive. I know one guy starting from scratch and now he hold more than 30k Hive power.
It takes years but the truth is in the blockchain.
Keep on vesting.
Posted Using LeoFinance Beta
---
---