THE CALM BEFORE THE CRYPTO STORM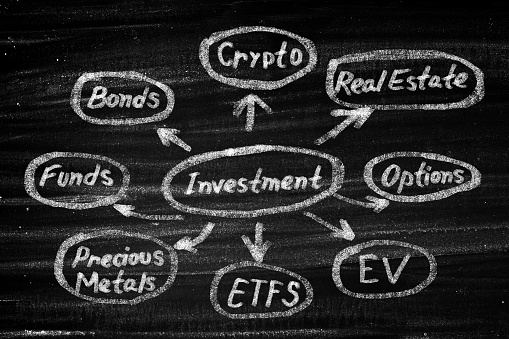 source
I like this saying in the HIve blockchain. I read it on a hiver profile and it struck me since then.
It says I come for the token and I stay for comradery. Hope I said it right. The spirit that instill in the heart of many in the community inspire everyone to stay here no matter the final result. It does not matter the real value you earn for each post. It is the value I get from comment and replies that make this place interesting.
I think the majority of diamond paws are writing everyday for the same spirit and mind. I was thinking about how crypto is changing Africa. How crypto is about to change South America. How Hive is changing many lives in here. This is mind blowing to see the perspective we see for long term cause. Few of us will pay little mind to the apparatus of having an exchange-traded fund (ETF) for BTC.
I know Canada already approve couple of them. As you can see it did not move the price the way we all expect it. So many companies in the US did apply. The guy in charge of the SEC is taking his time. To be politically correct, I do not think he has the final say as of yes or no for the ETF. No need to go further and speculate. Having Fidelity Investments pushing for one prove one point. As a guy watching and paying attention to this development, it signals you and I to stand still and watch.
Fidelity Investments is one company holding the base of the most 401k in the US. This alone speak volume knowing this funds cannot move easily since it is attached to retirement funds. It shows the process for ETF is not far. It shows the crypto sphere is beyond validity. To make matter worse #MTSR is packing on more BTC and it is paying huge dividend. September is quiet for many reasons. No need to jump around, the rest of the year will light the crypto space like never before.
We all should be happy knowing altcoins are no longer sitting on the sideline. Many gave up on BTC, amassing anything coming second, third, fourth and foremost anything smelling NFT. The power of holding your tokens and decide when to make a move bother the controlled ones. This is the way to go these days. Nature hates emptiness.
Sooner or later an exchange-traded fund will come in the US. As you know BTC will decide to grab another echelon. Lucky for us here, this is expected. We are already in the mind of it happening.
Timing always follow a set pattern where when it is really happening, be ready to stand on the way of the reward. Crypto space is getting more recognizable by the minute.
The SEC is maybe afraid for the dollar to lose more value. I think crypto is giving fiat currency another leg to stand till it is over. I think that is what taking so long. As more use case for crypto takes place less of a need for fiat demand. Someone did mention that in a comment recently.
@finguru stated really simple
That's true. Crypto is a better money system. It's faster, cheaper, and open to all. It's the future and there's no denying that.
Dumping fiat bit by bit for crypto every day.
The irony of all, Gary knows crypto too well. He teaches crypto for the past three years. I assume his stand is neutral but straightforward knowing the power it has for humanity. I guess he got dollars on his mind. Tough cookie to crack. We all can rest assured crypto will follow its root and prevail in due time. The ascension did start more than 10 years ago. If you are not a wealthy crypto holder yet, you probably saying, what take me so long.
No matter what will take place with BTC, it will help the whole system in the long run. Keep holding your best bet. After all 2021 makes everything clearer.
Keep believing in yourself.

Posted Using LeoFinance Beta
---
---