MAKE SURE OF THE MORE IMPORTANT THINGS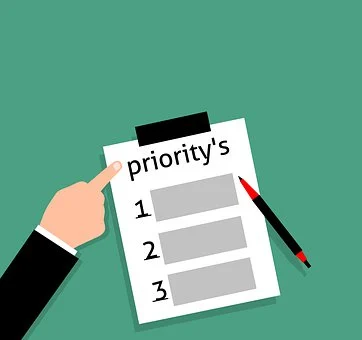 source
It could be cumbersome to come here and state the more important things in the lives of everyone. I have to say we all have a family close that we need to take care of. It takes a lot of effort to earn a living these days. It does not matter where you are, you have to lift your fingers, yourself to eat. For many food may not seem to be a big deal where others are thinking about tomorrow.
There was a time, since I have family in Venezuela, they have the money but they cannot find products to buy. Some have to work long hours in order to cover expenses. Some do physical labor while others may sit in front of a PC. It is still work. Since we are all here love this community, Hive, we spent a lot of hours to maintain this place.
This is why you see some earn more than others. No matter what you do your presence is necessary to attract the upvotes. I read a lot these days about use case for Hive. Posting in itself is the importance of maintaining the status of social media we hold so dear. We are doing a great job with the posts. I wish I can posts two times daily. It requires a great train of thoughts to come here and lay down your thesis.
Believe me the posts are read when they are well explained. I read a comment a while back, I can say a year ago. Serious folks post on Hive, Steem is for playground. I do not think the rivalry matters these days. We are so strong even people cannot come and think they will succeed with a little effort. Time will come where you can choose of your objective on Hive. I never can think without the effort of Hive-engine using #SMT ideas to bring layer 2 in action. So far it is moving quite fine.
Hive is starting to attract investors. It was delightful to read many posts about HBD. I think it is a token we need to emphasize a lot going on for the future of Hive. Sometimes it is good to have an open mindset. I could not once understand the utility behind it. With the effort of HBD stabilizer and the percentile to attract investors to hold it, it brings another dimension to the blockchain.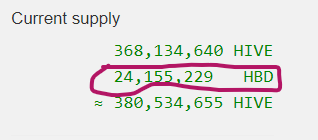 DREAM BIG
Having one billion worth of HBD is mind blowing just to think about it. We are sitting at $24+ millions. The cool part of creating HBD you need Hive to get burned. Hope I get it right. In order to get more HBD we need Hive. We need Hive price to continue to rise. That way bringing value to the ecosystem. In the long run Hive will continue to be deflationary cause of HBD creation. Keeping HBD close to the dollar will awake a sense of trust where we can establish a venue for HBD to go beyond the Hive blockchain where many exchanges need it cause it is back by Hive itself. Marvelous!
Actually it is not something that can happen overnight. It has to be a sequence of event putting in place that will force the community to bring value to Hive and HBD. Holding HBD in saving deliver a 10% interest every month on your holdings. It is not liquid but three days will not hurt the farm.
Hive power is bringing more. 2.8%+ plus curation, maintaining the system. Having a blockchain based stablecoin is something we need to put upfront. As long the peg remains subjective to the dollar and we are using it and we need it for everyday transaction, everything is possible while Hive is providing us a buffer for the blockchain to run.
I think the future is brighter day by day for all diamond paws. Holding is not just a saying, it is the word that keep on making sure we arrive at destination.
No wonder why one letter gets flip to punctuate the statement.
Whatever you do, you need to HODL on to something.

Posted Using LeoFinance Beta
---
---