LEO TOKEN A PSEUDO-BARGAIN READY TO ROAR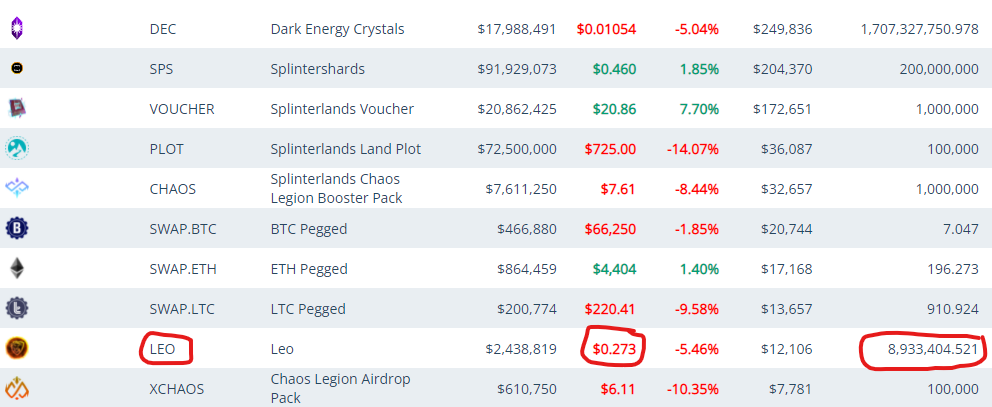 source
There is no denying for #Hive these days. It is getting hot in here. The community is starting to get really busy. Hard to put into prospective what is going on but you can feel the need for this blockchain to go to the next level. While in Hive-engine the main focus could be all over #Splinterlands, #leofinance is around the corner gathering speed to propel. I have a feeling everything is happening all at once.
It seems Hive in itself is going through a motion where the real price is not yet defined. It has been for so long we all knew the price does not reflect the true value of the blockchain. It is like a spring ready to rebound wherever there is room to jump. Somehow the true power of decentralization has kicked in.
Looking at Hive from the projection of one month or a quarter, you may not see this rise coming. It was about time we see the rise. It was something only holders can comprehend. Apart from Hive, #splinterlands, #leofinance is the next opportunity on the market. Usually selling Leo could get you quite a few Hive. Now it is the other way around. You sell Hive and you get a bunch of #leo tokens.
I may not know much of the other tribes, #leofinance has a foundation where the token value is connected deep in the #DEFI market. It is like a sleeping giant ready to wake up any moment. With the arrival of #Wleo, we have witnessed one leo was trading around the dollar mark. #cub token did push the value way high as well.
Less than 9 million in circulation, the momentum could shift easily for Leo and prove to be an eye opener for #polycub. Lately the time for 15 cents token is over for Leo or Hive. #cub itself has jumped close to 75 cents. Holding #Cub will allow you to benefit from the airdrop for a decent duration. While I was thinking about this surge from #Leo and #Cub, other diamond paws already planning for this moment.
Best case of action, have enough liquid to prepare for #CUB and #LEO. Liquidity in crypto is the way you can earn both ways. For many it is a learning curve and being part of this community will shape your experience for more to come. For that reason, I am holding my Leo and see how I can put them to good use later.
Actually one of the easiest way after posting you can earn leo, you can delegate to @leo.voter. Daily you will earn proportional to what you delegate. That way you can hold and wait for value to come your way. As I say this community is getting busier by the second. maybe we need another game like #splinterlands, it will be out of this world.
I need to spend time and learn that game. Unluckily the day has 24 hours on it.
Keep seeking and vesting in you.


Posted Using LeoFinance Beta
---
---