JUST ONE BIZ DAY LEFT IN JULY...


source
BTC has not been so disappointed. Now you might think I only see BTC to understand crypto. By default BTC is the token that gauge the market. Until another takes the lead this is how it goes.
While I see the positive since mid-month, it shows altcoins have a voice in the crypto course into the financial world. The minute you see this guidance I feel many altcoins persevere and want to dominate as well. Another notion I see every altcoin in some way is an extension for BTC. It is a lot easier to exchange them against BTC.
When the bear is well alive BTC is the place to be. BTC dominance dwindles down with a swing of the bull. Many in Hive do expect to see altcoins flourish for the rest of the year. It will be foolish to focus on all tokens during hard time. My focus is strongly toward #Hive and layer-2. Leading the march #Leo and now I see a great demand for #PHBD and BHBD. This is an enormous news knowing you need Leo to go back and forth in layer-2.
Another token that should merit your attention. It is #Polygon. It is affordable and we need it to run #POLYCUB. Going back to #HBD rise the other day, I think it is a good example to diversify HBD into DEFI via Leofinance. As you can see I am doing my best to remain in house, in community where support is strong.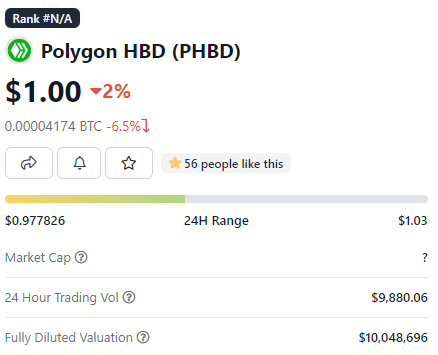 source
If there is one thing I learn crypto is great but community is far more greater and it is the backbone to move forward. I know July is loaded and it is the month I debuted in the blockchain. It has been five strong years and the learning never stops. July is dear to me. This is a positive month for crypto for the past three years. In the pic only three years since 2013 crypto has been really down in July. I am looking at the pic August looks ok, where September is not so okay. October is another welcoming month while November and December do close the year somehow.
This is all BTC, do not forget the market will follow what the actual situation gives it. Hive is in a good place, a new hard fork soon and the price seems to hold its ground comfortably.
The expectation is still cloudy knowing the financial world is so unstable.
The transition word will make place from inflation to recession. Now so sure how it will go. One thing I can be sure about, folks are buying less cause they run out of money.
Another rate increase is like throwing water at a fire. Got to wait for data to analyze if we are in for a soft landing. It is like we are flying blind. Do you see how easy it is to write in a gloomy way? Actually I see more positive in the market going forward.
Crypto is an indicator things are coming back slowly.
I must say this month of July BTC will not reach $13k as predicted.
I am not so sure August can handle as well.
You probably follow many companies released their third quarter results. Some of them not so bad compare to others. Amazon did just fine, just like Apple. Intel not so good. It is so much data crunch to see how the market functions. While the economy in the US shrank, we are not so sure where it will land. Again data can only tell. Amazon retail biz did take a hit while its AWS biz remain a positive.
Retail has to do with you and me hit hard by inflation. no wonder why Walmart is crying afoul.
The minute you have an ounce of comprehensible notion of the market you can steadily follow where crypto is heading.
Let's see how the weekend unfold. I am okay with boring crypto where volatility is low. As you know when you decide to hold you are in the game for a long haul. To keep it to prospective #Vexpolycub is a clear example. I want the building momentum to grow at the speed of time.
It will always rise and hopefully I will be around to cherish every drop of it.
By the way, keep it simple by vesting.
Posted Using LeoFinance Beta
---
---