HOW COME THE DOLLAR IS STILL STRONG ?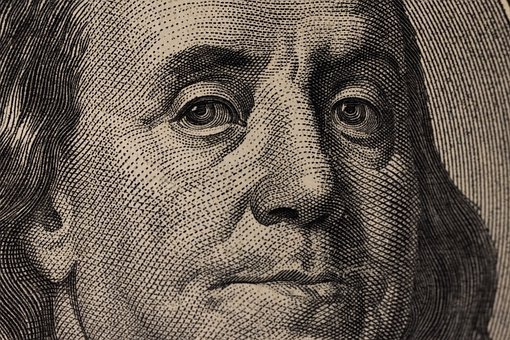 source
From time to time it is good to try our best to understand the ramification of the financial system and what drive certain terminology we hear everyday. Before I go further I read a nice post by Taskmaster4450 explaining the importance of having a strong Hive-backed dollar or Hive blockchain dollar. As you see before hand some were saying we need to get rid of it. But now it has been a way to balance the debt ratio for the blockchain.
Here is the post from our fellow diamond paw:
https://leofinance.io/@taskmaster4450/recent-run-in-hive-shows-the-need-for-hbd
I advise you to read it and find some good points to illustrate and make sense of your moment in this community. As always this is a learning atmosphere for all of us. We grow by completing each other. Since the dollar is still the most search fiat currency in the world, you might hear often the dollar is strong.
I get puzzled when I hear it. With inflation beating everyone at every angle, the dollar is not helping much. You earn it with your right hand, you have to spend more with your left. The term value has left the building with the nonsense printing that is going on. The worst case scenario, the printing is helping folks who do not need any help. Actually hard to fight this battle cause this has been the way for century.
While you might say the printing is helping the needy, inflation comes right back in the room to curve it. Here we go again circle round with the dollar. El Salvador should be the prime example by adopting the dollar by dropping their own fiat currency. This is getting too funny. They are not dropping the dollar, they add #Bitcoin next to the dollar.

source
This part could be sensible if you are not involved with crypto. Lucky for you the writing is on the wall. Better be safe than sorry. They are playing with both fiat and digital currency in case anything happen. Actually something is happening. As I was saying value has left the building long time ago. The dollar is living on borrow time. Buying the dip is the new norm. At least we know #bukele is buying. Who else is buying to curve the fiat currency erosion? Any fiat currency?
The reason the dollar is so strong, the other currencies trading against the dollar are so weak. Only few try to compete but they do not have the volume. Somehow they are playing cat and mouse with the dollar in order to survive. They do not want to be too strong so they do not hurt their economy.
The word control always come to mind. There you have it. A strong dollar renders their holding in dollar strong while a weak dollar favor business in the US. in that case they have to spend more.
Control will always pave the way if you do not pay attention to the elephant in the room. Production is what stimulate the economy. In parentheses a lot of exchanges stimulate the price of Hive in a short span. Have you seen it lately? Maybe it was meant to be. We can say the same for the dollar. Everyone needs it and the more the need the strong it gets. It does not differ the printing drama and as a whole weaken the true value of the dollar. At least for #Hive we know all the holders.
As you get that far you should have a relief that you hold some hard assets to put a break on that sliding inflation. Do not get me wrong we all need the dollar. Hope you are not holding the dollar in a bank for retirement. I think you know why. Holding #gold or any precious metals could make sense for many. Since 2010 things changed of what you can hold and maintain a safe heaven for your hard earn time you have been accumulated. I keep asking myself this simple question, why Tesla does not sell their holding in Bitcoin while Musk promoting #Doge we all know is a meme coin with no true purpose and infinite Doge.
Same thing for #Microstrategy, their balance sheet in Bitcoin is way bigger than the actual value of the company itself.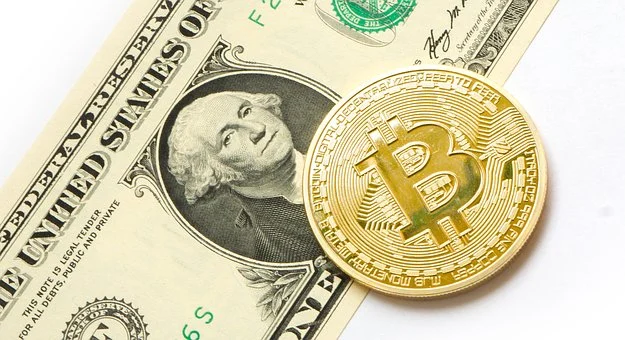 source
You can say from what you can read and understand cryptos have changed the view you have on asset class. Clearly you have a choice. You want to be able to see your asset, you are good to go. You want it to be digital, I am with you on that one. 90% of what you earn for the past 20 years had been all digital.
It does not bother to envision a world where everything turn digital even for your asset.
These days, many have been receptive to hold a portion of their assets digitally while other prefer something like a property or else. Crypto with less than $3 trillion in marketcap tend to change how asset is hold. #Hive itself is trending these days with a valuation of close to a billion dollar. I guess only a few are selling. The voice of holding has been loud and clear. It has resonate with the community.
If you have hold for the past couple years, Hive will reach $5, you can sense the true power of holding. By the way selling has its value as well if it is necessary to do so. By adding all these notions together, having #HBD around could help to alleviate the liquidity aspect of the community.
Spending Hive or spending HBD do not differ much. It helps to calculate value from a point of dollar and cents while Hive powered is generating interest.
2.90% or 10% tempting right?
Maybe next time you hear the dollar is strong, it suggests the fiat from other countries that do exchange with the dollar are weaker. This could be the reason the printing with continue. The debt will skyrocket to create more bonds and the repeat, rinse scenario continue. The dollar is still sliding to a pace not seen before.
Crypto is opening our eyes.
The red you see quite a few days this week were valued in dollar. Do you get the parallel?
One Hive is still one Hive, same for Bitcoin, it is still one Bitcoin while one dollar is maybe you tell me by now in a comment.
Make sure crypto open your grey matter as well.


Posted Using LeoFinance Beta
---
---