HEADING TO A RECESS ?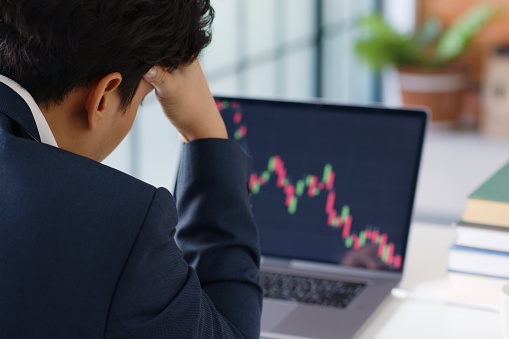 source
Watching crypto for the past 8 years, you get to see reality flashing by every day. Crypto is running 24/7 giving you the impression of the market sentiment worldwide. The sound of a recession may take the direction that is occupying the street. I do not think anyone needs to wait for a newscaster to say we are in a recession. Hard for many to even fill up their gas tank. As your business grows it is adamant that a recess is knocking at your door. The economy downturn is upon us. There are many facts to sustain that argument but long lasting inflation takes the top prize.
While the recession is taking space and situating, it does not stop investors to make a buck along the way, As long there is transaction there are ways to flip left and make a ROI to the right. Warren Buffet is investing heavily in petroleum. With its big pocket he sees the opportunity to align himself for long term growth down the line knowing in Europe there will be a constant need for petroleum. Even here in the US the constant flow shows the same merit. Since supply chain is not fully restored you ask yourself when will it go back to pre-pandemic?
The recipe for a recession can be based from what you see around you. At the same time the bear market is waving its paws all across the industry. Crypto is no stranger to this amalgam.
While you see and think of bear, we could have a short period of bull.
#Hive is no stranger to such circumstances.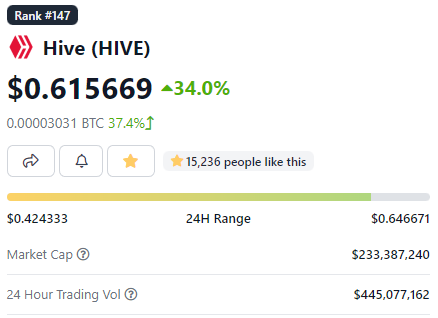 source
It is definitely shortcoming due to the effect of heavy trading all across centralized exchanges. This is in one word a Hive moment. Due to the reliable aspect of this blockchain you will see this outburst giving the impression it is sustainable. I could be wrong since Hive did that many times in the past. It could be a run for the holders to sell since the liquidity at the exchanges are getting crushed.
Understand the direction of crypto, you should value Hive for what it is or the value you see for what it portrays. Ask yourself is 61 cents is the right price to sell or Hive is worth more than that?
When tough gets going, happy for you to reason and make a subjective move.
I see Leo is running with the rise of Hive. You can follow the horizon and see the correlation between the communities. Even #polycub got a boost as well. Affirmatively a good vibe always brings the positive among all holders.
If there is a bull market, you can expect a bear market really close. Inflation tends to call on recession, deflation and soon soft landing. There are many more in between, just make sure you are not part of the negative statistic.
One way or another you need to invest in biz.
Posted Using LeoFinance Beta
---
---