DID YOU BUY THE OPPORTUNITY ?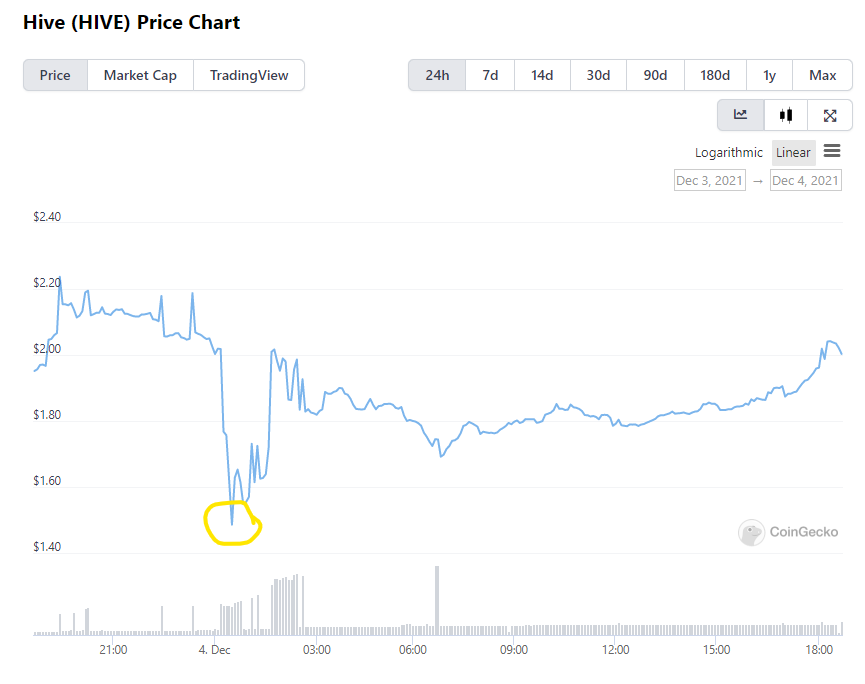 source
I think it makes more sense to divulge this enigma for everyone these days. Buy low and always sell high. We tend to do the inverse thinking the price will go higher. I clearly missed the opportunity since I went to bed. Frankly this market deserves 24/7 eyes to see anything that was going on last night. Even BTC reached in some exchanges low as $29k. It was orders that was on the book and the system filled them.
Many will say the dip in order to show how they will take into the occasion to buy more. This liquidation has to happen in order for everyone to breathe and restart the calendar. December will not be that flat. Hivers, diamond paws can see before the end of the day $2 is already on the book.
I did take hold of the opportunity while I was on the road.
The market has a tendency to correct itself while the holders will maintain status quo. #Bukele is making news and amassed more BTC. Lately the volume can make more noise than the price rise. Exchanges are making money no matter the direction of the market. This mentality should spread amongst us. We need to put ourselves in situation to benefit in crypto at any direction of the price.
Did you grab some Hive below $2? I saw it during the day at $1.70. Hive trading volume totaled could easily be $100 million. The use case is well alive. I am sure you read all the posts about #HBD liquidity and bring more HBD in the market to bring ample value to Hive. This is a serious example if everyone is onboard could sustain Hive and push the price easily to $10. Creation of HBD from Hive itself, deflate Hive amount.
Having an interest to hold HBD helps effortlessly for everyone to participate. That way Hive power is for curation and post. HBD is for the business side of the blockchain.
This is something second layer can think about and bring more eyes to the token.
10% or 2.80% time will tell if this will push Hive to the roof.

Posted Using LeoFinance Beta
---
---