CRYPTO IS ALREADY SUCCESSFUL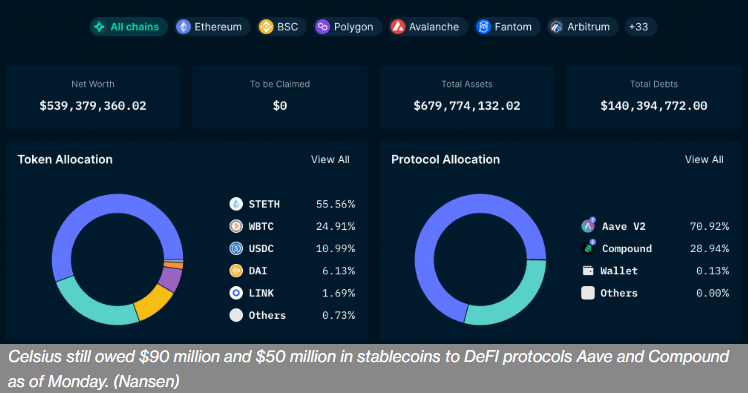 source
I am not going to call any centralized platform bad business by over promising and then now there are under delivered. When the bull market was going strong it was la vida loca in crypto land. The issue resides in over exposed asset and the bear shows up, making all transaction naked. #Celsius is no stranger to this apparatus.
Click on the source to see how they are finding ways to pay back and retrieve some of the funds they had over MakerDAO, Aave, SUSHI, etc...
This is why I say crypto is already successful. Yes they made a mistake not bulletproof their platform. As you can see they are retrieving by doing what they can do, to get the funds back.
If you have an open mind and ready to understand all the ifs and buts within crypto you can see why crypto is the future.
MONEY STILL POURING INTO CRYPTO
Some platforms with no relevant ways of coming back will disappear. The bear market provides us with laser eyes to see what is standing still. I think this bear market will hit NFT really bad. Not so true everything is down. Gaming so far find the best capital to grow when things get better.
Apart from #FTX helping everyone, #RUBIX is getting around $100 million to push its peer to peer and transaction in the blockchain.
Many more did find funding to grow their business. Right now it may be more affordable to get funds during the bear knowing the bull will accelerate more funds and use case.
The mindset in Hive community lately has been resolute. It is more about how to get ready to move forward. The stage of the economy has no more room to wriggle crypto. If it is getting bad so be it, this is the course of the bear market.
Soon enough the positive will prevail.
Posted Using LeoFinance Beta
---
---