CAN WE MOVE ALONG WITH JULY BEHAVIOR WITH CRYPTO ?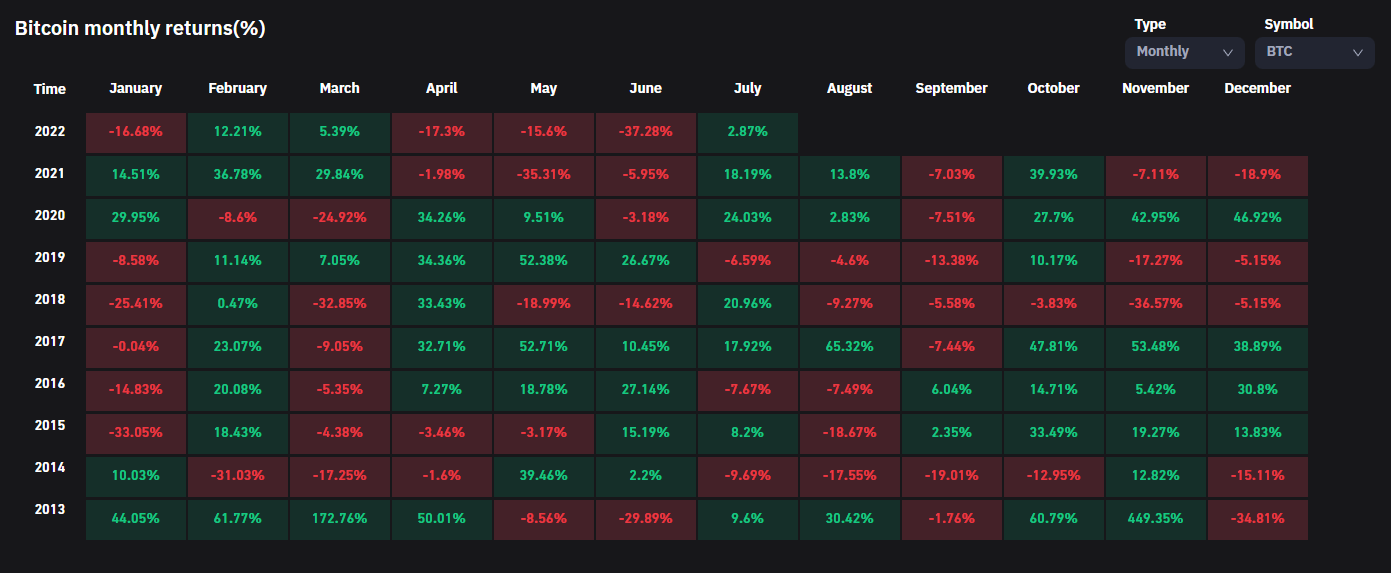 source
So far everything seems to stay the norm for BTC. It is at 2.87% for the month. It is gravitating toward $20k plus. It looks as if the worst is behind us for now. I maybe too early to sing the relief song with #Gold going back South at $1760. So it is time for gold to help the recession prone economy. It is weird to say that Gold is losing value cause of recession. I thought it should be the other way around.
Maybe I lost the point for Gold to be the asset to fight inflation and be recession proof. When rekt comes to town it touches everything including gold. I guess the dollar in the short term aspect has proved to be the king right now. Cash always brings the light when disaster strikes. For now there are cash packed everywhere waiting for the right moment to be injected back into the market. This is not new that gold has not changed just the price changes. This is idealistic the same point for crypto. The dollar value keeps changing but the intrinsic value of crypto like Hive remains epic.
This is why it is the best time to accumulate crypto with bear market.
The way the economy is behaving with low employment in the US, you can see where it is heading. It will bounce back. BTC shows it is possible to climb at the end of the year if inflation tempers. It is hard to slow production while demand remains hot. Finding the ground in this difficult time could be mind boggling.
Having Gold losing some percentage makes me realize everyone is on the same page with this spectacle of economy. It looks similar on paper but reality is telling a different story.
July has a tendency to be a month for recap and slow things down. It is vacation for many so expect a slow maneuvers in the financial market. At the same time crypto does not have any break since it is a parallel system with all users.
I am looking at Hive on the other side.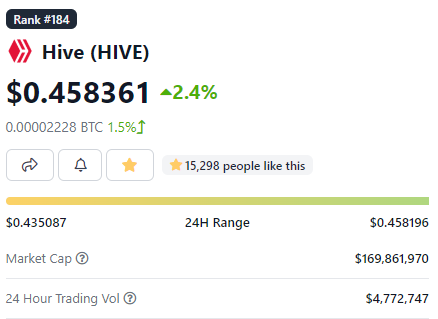 It does not let go of that price range for a while. Yes it moves up and down but back around 40+ cents. it is exceptionally convincing Hive is pulling something very soon.
As always I am waiting and expecting of whatever will come.
So far if you are holding like me in July, you should be in good hands.
Crypto market is focus on accommodating every holder for a long term cause.
It needs us to keep it going.
Ride along and keep on vesting
Posted Using LeoFinance Beta
---
---