BUCKLE UP HOLDERS, THIS IS ALL YOURS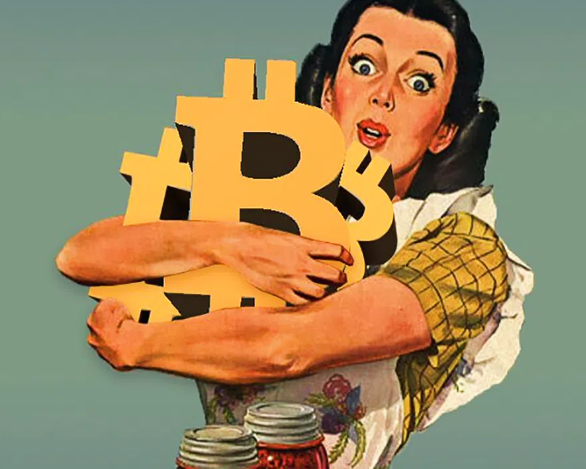 source
A while back the story of the crypto sphere, you need to hold 0.02 BTC to be part of the 5% folks in the world since we only have 21 million available. Last time I check that number in US dollar it was close to $2k. Today it is not even close to $500. If you miss the opportunity to get your 0.02 BTC, it is getting closer by the seconds. Usually taking about crypto play a big role not to forget the rapport BTC plays. It is a lot easier for me to buy BTC and then exchange it to Hive.
It may differ for many of you when you have to deal with crypto. BTC is important to understand and if possible have some in your portfolio. Altcoins will have to watch how BTC plays before they can run their own marathon. If you have read everywhere, only holders are keeping the market afloat. I never knew there were crypto tourist. I guess now I know what it means.
I have one calculus, when you know crypto you will never leave.
It is more of an approach to everyday investors not able to purchase crypto today. This week BTC is showing us there may be a new bottom insight. Not sure about it but it is clear there are more supply than demand. Yes there is way more BTC available than demand. One thing that is happening the holders real ones are buying in trove and put them in cold wallet.
If that is true, this effect will push the price down more since the transactions are one way. It capitulates the sellers getting less and the hodlers have one thing in mind, HOLD. The sentiment has been obvious cause the whole economy penchant does not help the trust process. I have to say crypto is growing among the folks who see fiat is getting beat by inflation.
I know 2022 is a boring year. It is getting ugly in the same token. Seeing your portfolio losing value can be deep touching you. IF you have the funds to invest, you know what to do. Happy to know many get used to daily cost average. Always buy the tokens you trust. The price action stands a little chance these days. As I mention the bottom is not clear yet.
You could say I am holding cash, no way for crypto. Any fiat currency expresses the same downturn movement. Have you seen the Euro? You may not see it clearly with US Dollar cause it is like in fiat world the last resort. I think crypto will revive the next step in the financial world. While volatility serves both sides, it is the switch that will propel crypto forward in due time.
There is no going back, keep on holding.
Posted Using LeoFinance Beta
---
---