ARE YOU TIMING THE MARKET ?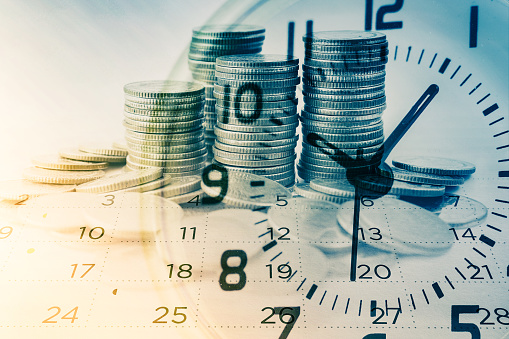 source
We are about to say goodbye to June. It is still a month with volatility going in one direction. Some become reclusive not willing to invest with the ideas of losing. Every day the market crypto or traditional are ready to advance. Depending where you hold your funds, you may earn large or lose small. The market will not stop for you. It will move forward for the same intention you have or not.
Opportunity comes in different shape and form. In crypto you can watch value moving up on Monday and pull back on Thursday. It is opportunity coming to you. Timing the market could be tough. While I am thinking at it, it is hard to time Hive thinking you need to get involved when it is hot. For the record Hive does not care for its value during a space time. It is up to you to find the right time to invest. Hive is fluid and you may never reach your goals.
TIME IS ALL ABOUT CRYPTO
This is why the approach should be daily cost average. You might ask yourself I have to wait till BTC reaches $9k and then I will invest eyes closed. The minute you think that way you put yourself into a circle where time will not favor your moves. Crypto finds way to parallel reality. There is no deadlines in investing. You can do it any day of the week.
I personally tend to reflect on what the market projects to move forward. Into the lifeline I make the move that can serve me long term.
I am not into short term glory. If it happens I will swing fantastically. I am boosting my leo position for the sake of what the community stands for. I have the same approach for Hive. It is about growing and preserving Hive power to enhance my earning. The time could have been better now.
While crypto look lost for many, many more are entering the market and grab whatever they can find.
I have been saying it will take time.
2022 is over with. 2023 has potentials worth waiting for. I have the deepest feeling crypto may show its worst hand before delivering us from the dip.
After all Hive grows into something we get accustomed to. Looking from afar crypto is something that has everyone fool if you are here only for the bull. It is cyclical. Your participation should be 365 and so on.
I am in a building mode for the past four year.
The majority of the time involves learning and earning.
I wish I can put the clock and find only the ups and kick the down to the curve.
After all experience pays dividend.
Keep vesting.
Posted Using LeoFinance Beta
---
---