[ENG-ESP] Battle Lion Angel / Angel León de Combate
Hello!
This work, "Battle Lion Angel", is the original of a previous version that I published for a contest.
Here I leave the respective link: Elamental Contest.
Made with Zbrush and Keyshot, this character has the typical attire of a warrior: helmet and a fantastic sword-scythe.
Behind and in the buckle of his belt, appears the face of a lion as his personal emblem.
Este trabajo, "Angel León de Combate", es el original de una versión anterior que publiqué para un concurso.
Aquí dejo el link respectivo:
Realizado con Zbrush y Keyshot, este personaje posee los atavíos propios de un guerrero: casco y una fantástica espada-guadaña.
Detrás y en la hebilla de su cinturón, aparece el rostro de un león como su emblema personal.




Here you can see the design through the different interfaces of the programs I used, Zbrush and Keyshot:
Aquí aparece el diseño a través de las distintas interfaces de los programas que utilicé, Zbrush y Keyshot: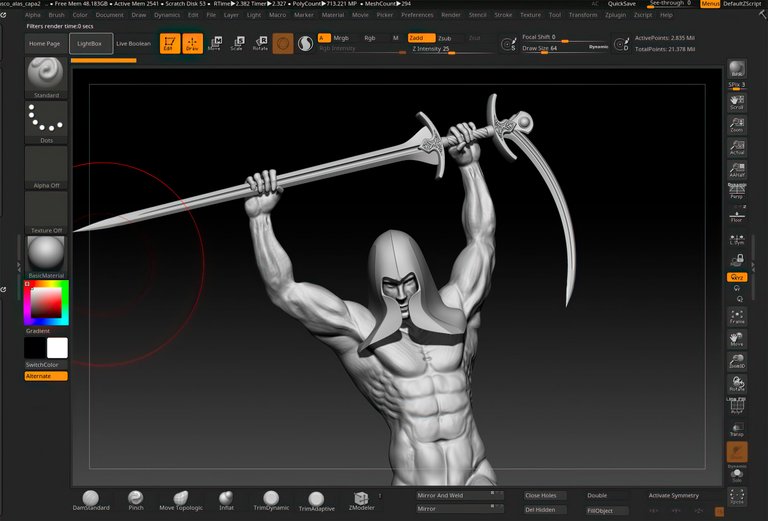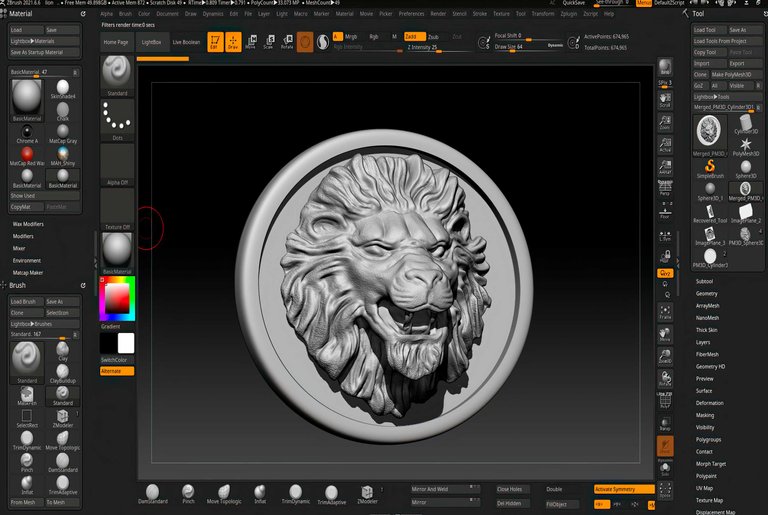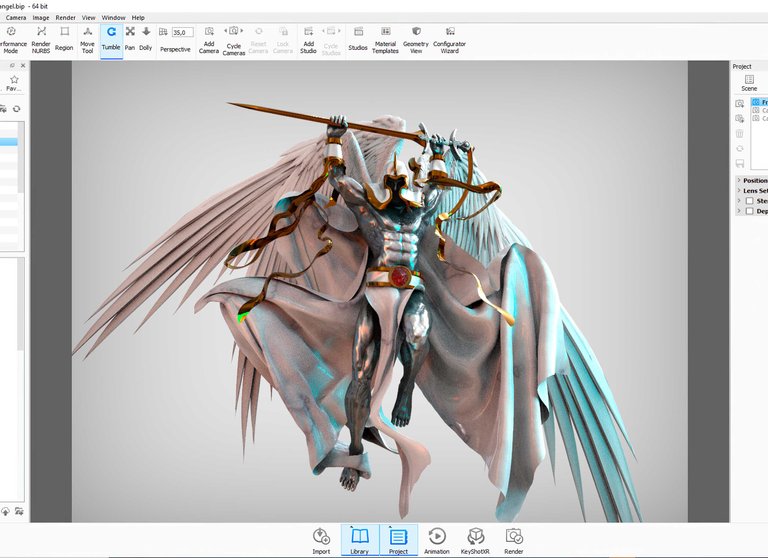 The following images show the lion emblem and finally the final result of all the work:
En las siguientes imágenes aparece el emblema del león y finalmente el resultado final de todo el trabajo: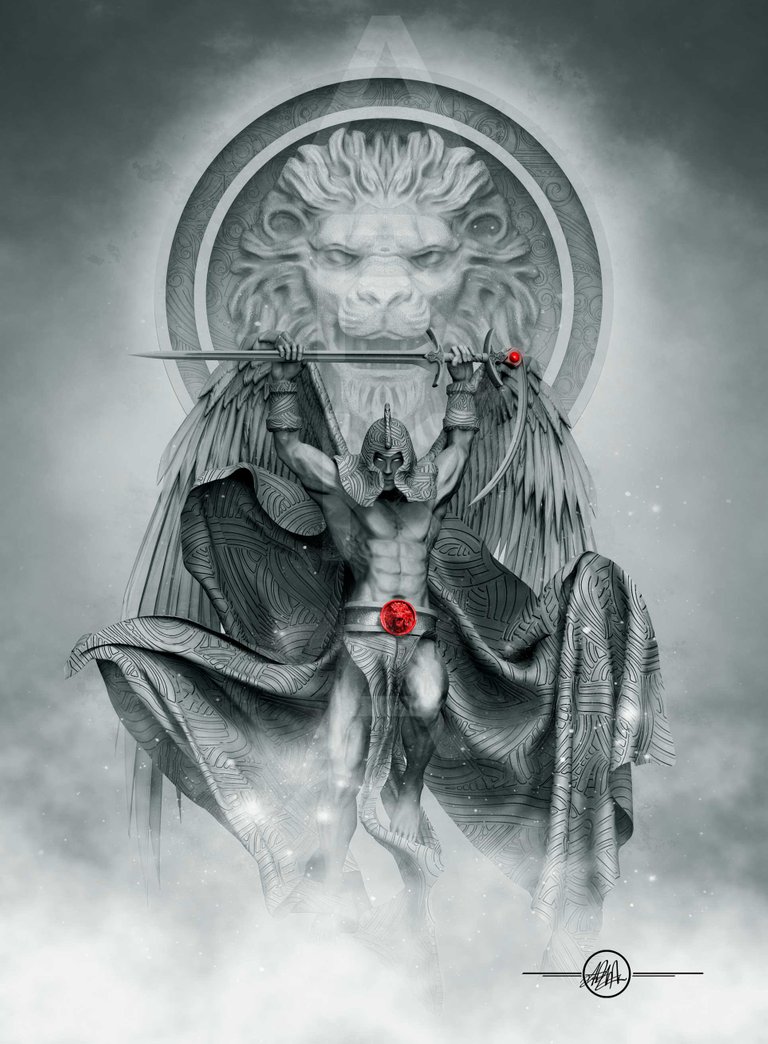 I hope you like it! / ¡Espero que les guste!

On facebook: https://www.facebook.com/photo.php?fbid=10225290234393974&set=pb.1565831384.-2207520000..&type=3

On instagram: https://www.instagram.com/p/CF8HxztlhUE/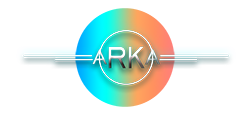 ---
---