[ENG-ESP] Alien Mercenary 2 / Mercenaria Alienígena 2
Hello!
This is "Alien Mercenary 2", which I made with Mandelbulb 3D, a free 3d fractal generator program and Zbrush.
First I made a 3d fractal and changed its color map a few times, then rendered them.
On Zbrush, I made the femenine figure with a helmet, metallic bracelets on her ankles and wrists.
She's holding a strange black sword, and dark energies flow from her bracelets.
A ring of light or maybe the glowing perception of a force field hangs over, surrounding her.
When I see her helmet and these dark energies emanating from her bracelets, it reminds me some characters from "The Incal", the apotheotic comic book of Jodorowsky and Moebius 😉.
¡Hola!
Esto es "Alien Mercenary 2", que hice con Mandelbulb 3D, un programa generador de fractales 3d gratuito y Zbrush.
Primero hice un fractal 3d y cambié su mapa de color varias veces, luego los rendericé.
En Zbrush, hice la figura femenina con un casco, pulseras metálicas en sus tobillos y muñecas.
Ella sostiene una extraña espada negra y energías oscuras fluyen de sus brazaletes.
Un anillo de luz o tal vez la percepción brillante de un campo de fuerza se cierne sobre ella, rodeándola.
Cuando veo su casco y estas energías oscuras que emanan de sus brazaletes, me recuerda a algunos personajes de "El Incal", el apoteótico cómic de Jodorowsky y Moebius 😉.

Here's the fractal / Aquí está el fractal: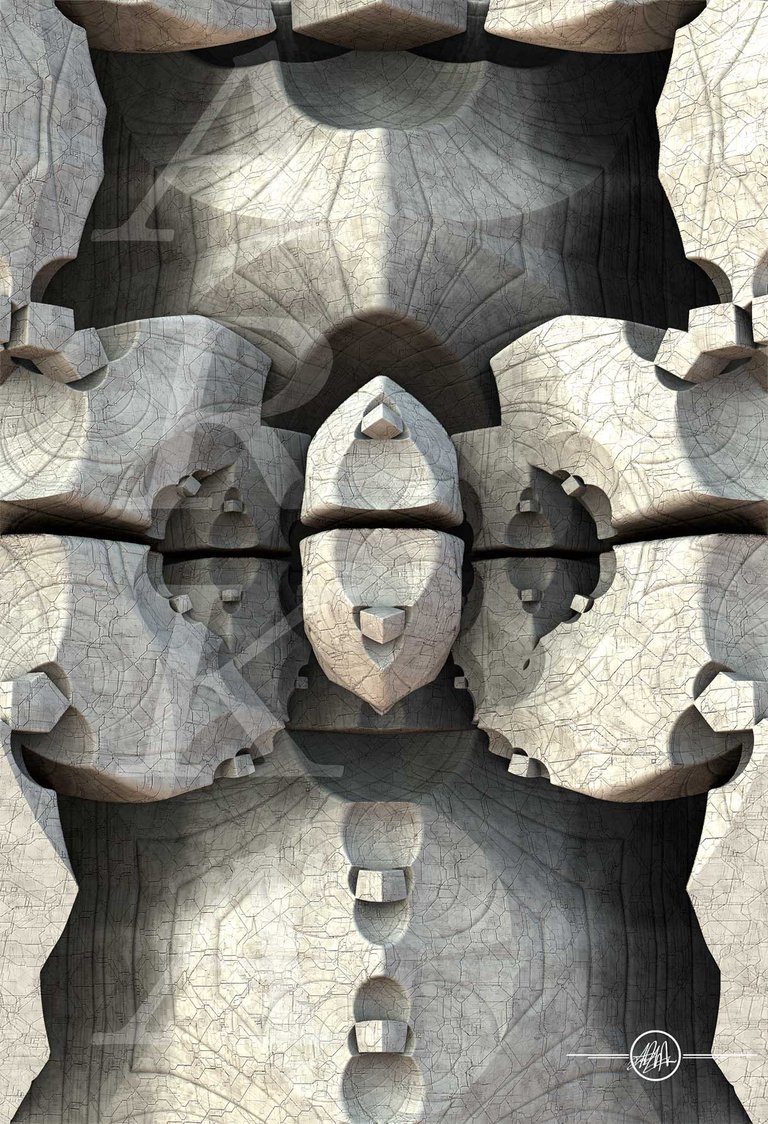 Here's the fractal and the 3d figure, the final result / Aquí está el fractal y la figura 3d, el resultado final: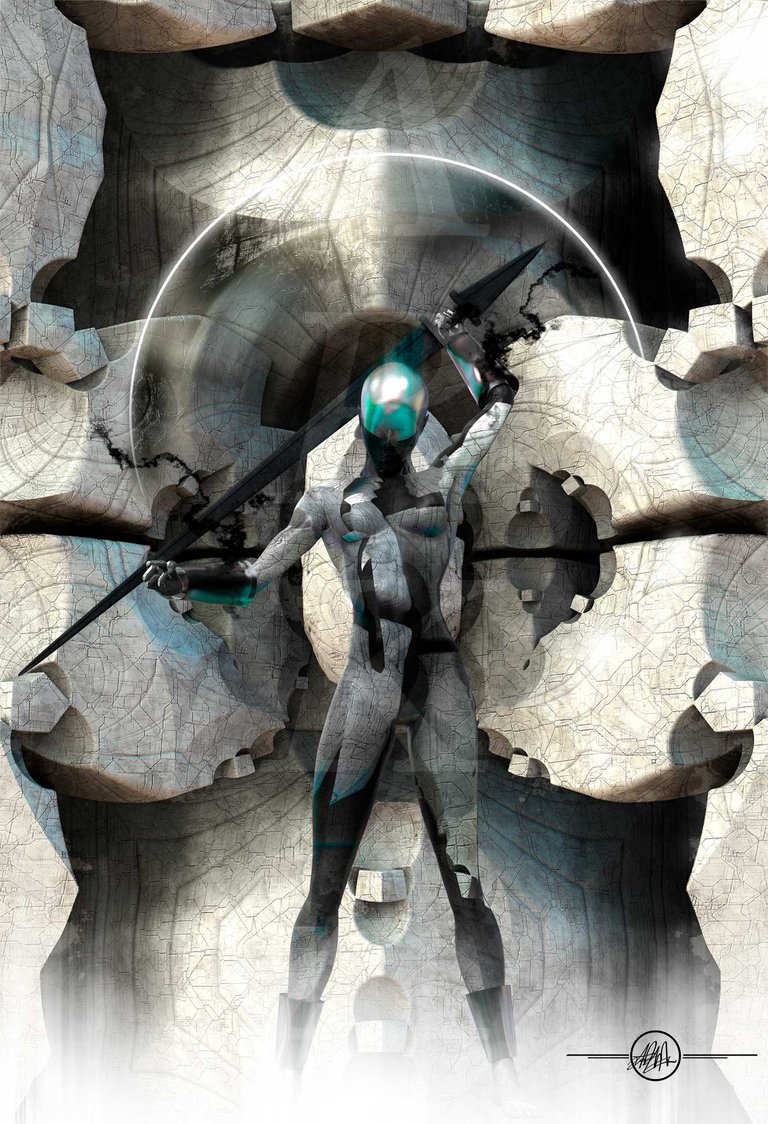 I zoomed it for detailed views / Hice un zoom para vistas detalladas: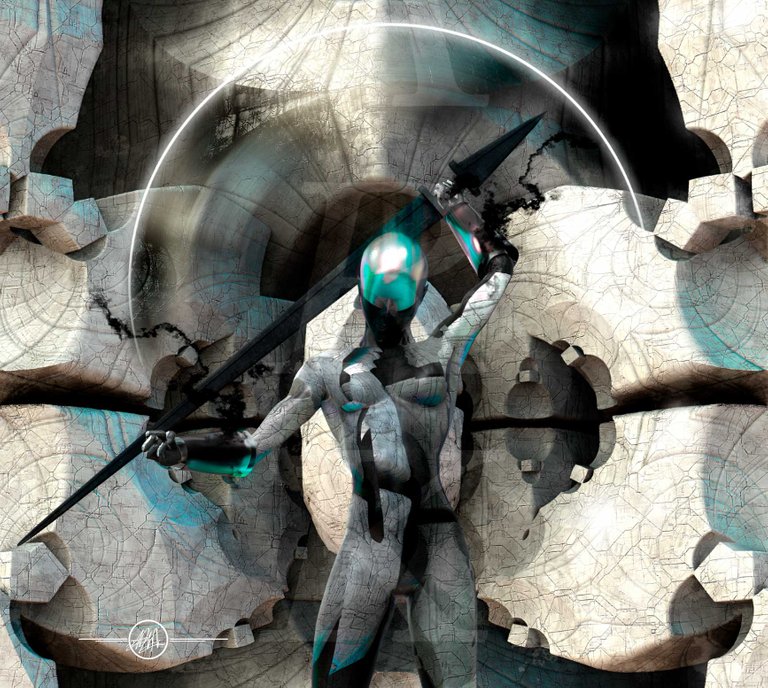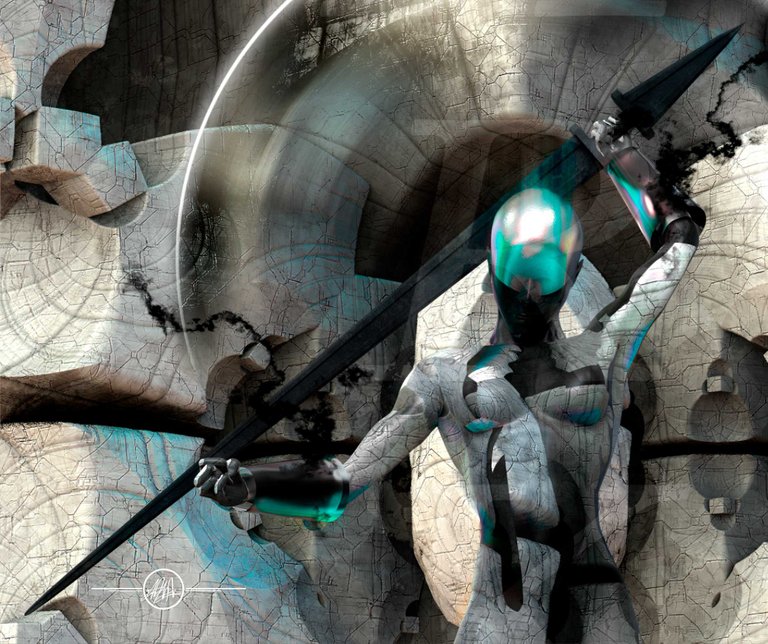 Here's another version with its respective images / Aquí hay otra versión con sus imágenes respectivas: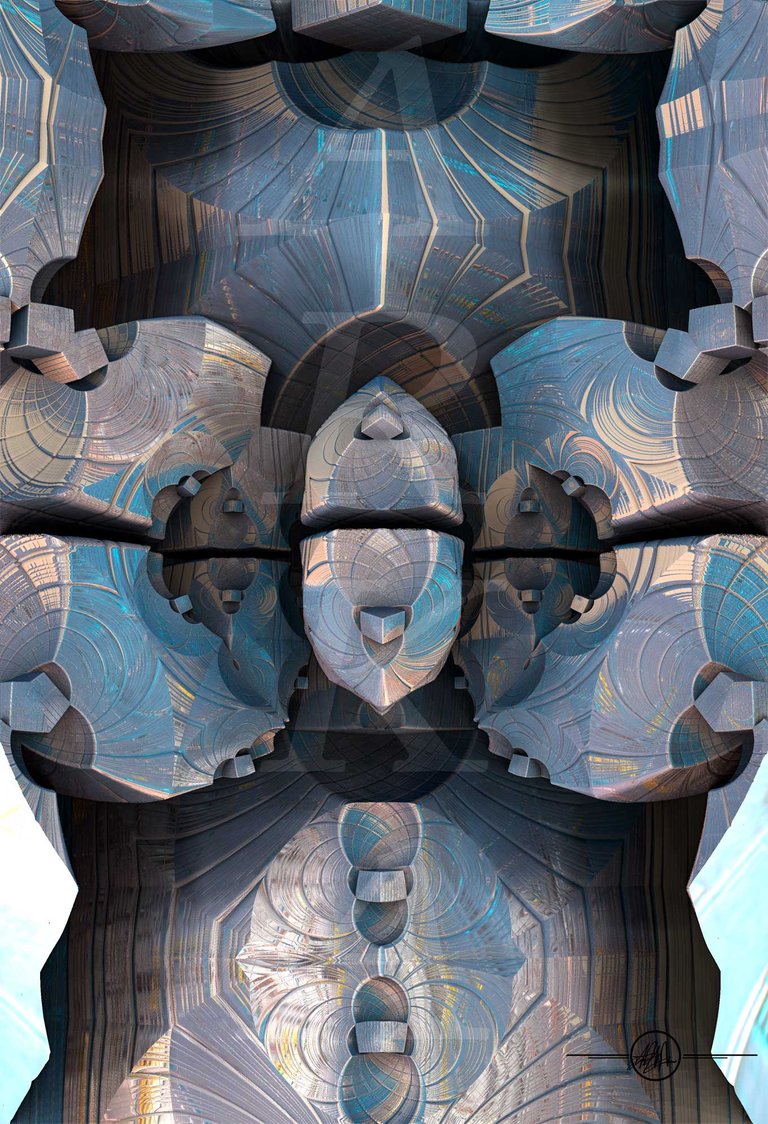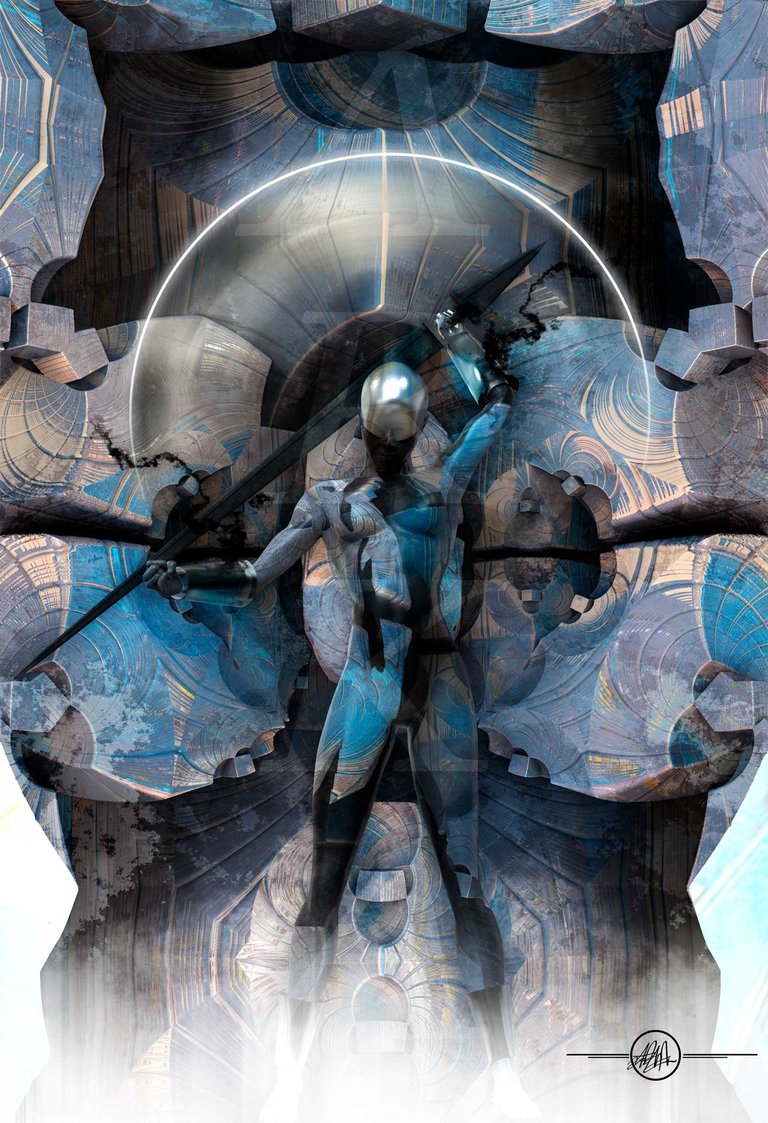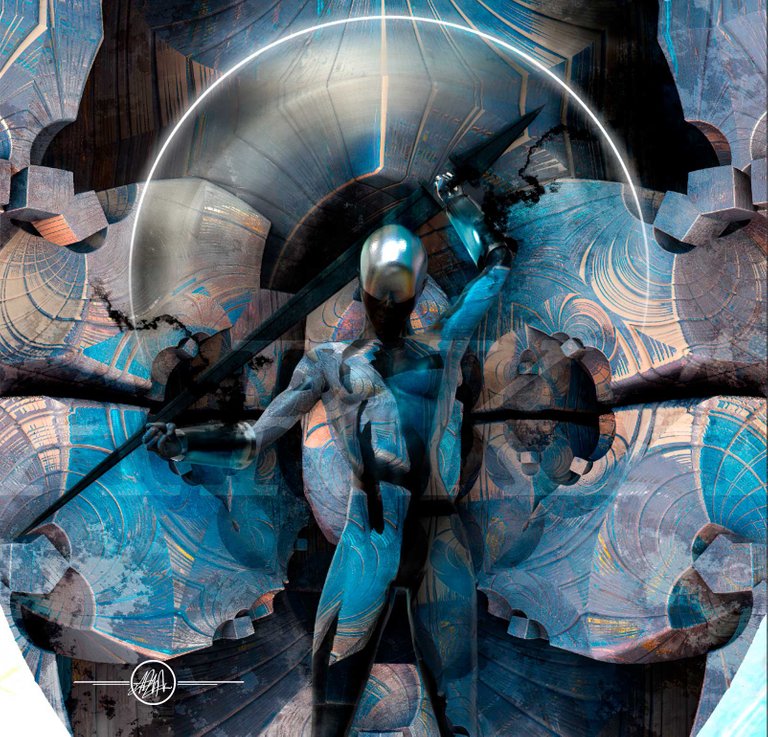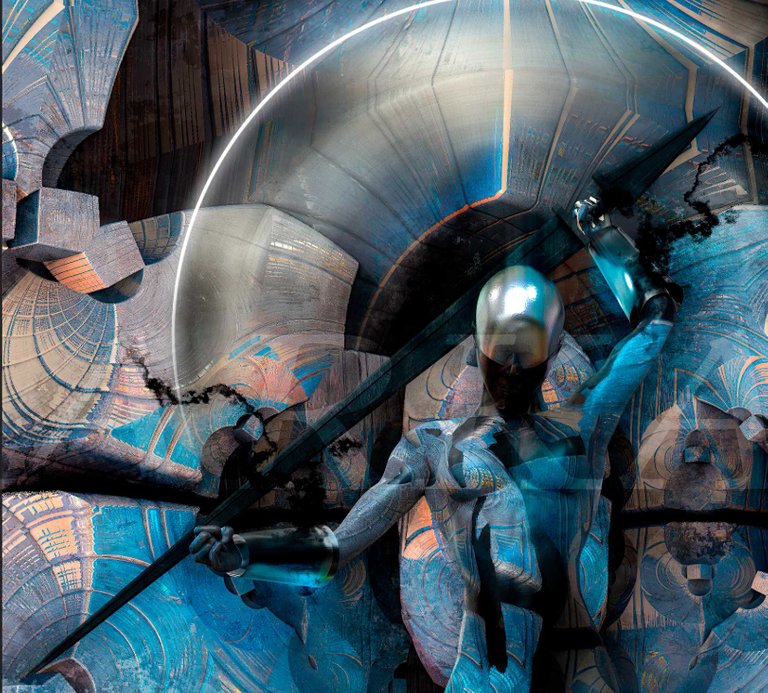 I hope you like it! / ¡Espero que les guste!

On
facebook
:
https://www.facebook.com/photo.php?fbid=10221119280042722&set=pb.1565831384.-2207520000..&type=3
On instagram: https://www.instagram.com/p/B7RLhI2FuEJ/
On deviantart: https://www.deviantart.com/politeumic/art/Sword-Woman-826849252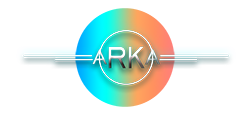 ---
---