Yay, I finally got my Stabilo set! New drawing!
Yay, I finally got my Stabilo set!
I had to wait and wait some more but this morning they finally landed on my table!
I bought this set months ago! Because of the Covid, I had to wait a very long time it seems but now that they are here, I am one happy little snek! Of course, I had to unpack them and take them for a test drive!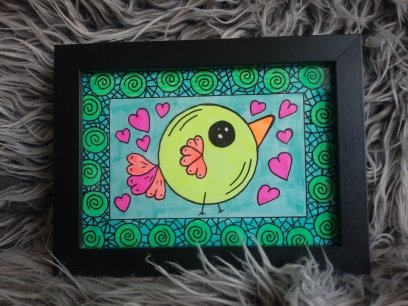 Neon makes me happy!
If you have been following me for a while, you know that neon colors are the bomb for me! For no reason at all, these bright colors tickle my brain is the perfect way! I can only smile when I see them. I know they are not everyones cup of tea but they sure are mine! Before, during and after drawing, I had this huge smile on my face! I am still feeling very bubbly and happy atm!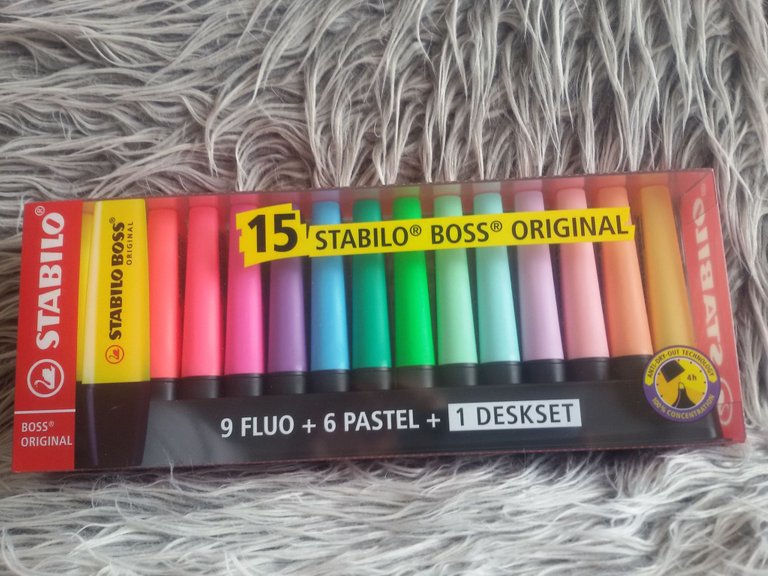 15 happy Snek colors!
15, omg 15 new and bright colors to call my own! I think the pack on it's own is already a piece of art! Okay, I know I am crazy but loooook at them being all kinds of pretty!
I have used the yellow, orange, pink and green from Stabilo before. Mostly for school work back in the days. I find it pretty hard to find neon markers. So, I ended up ordering the brand I know working well. Stabilo!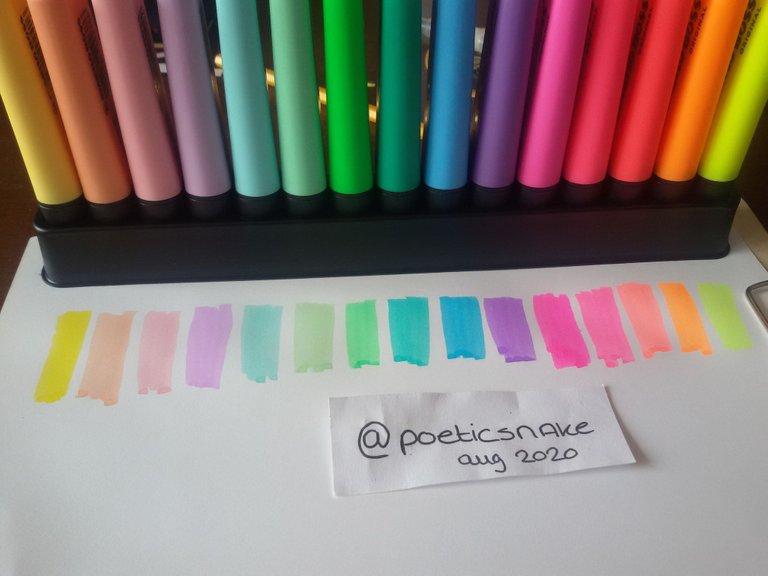 So, all excited, I started to try and get the lid of the first marker. Grrrrrr, I felt like I was being watched by hidden cameras because it sure as hell would not comes off. Same for the second and third marker. WTF! Okay, I took a breath and remembered that you have to twist the lid a tad. And tadddaaaa, I was set to go! I tried all colors one by one as you can see on the picture above! I picked this set because it also holds 6 pastel colors next to the normal neon ones! OMG like OMG! Even the pastels are so bright and neon like! I almost died smiling so wide!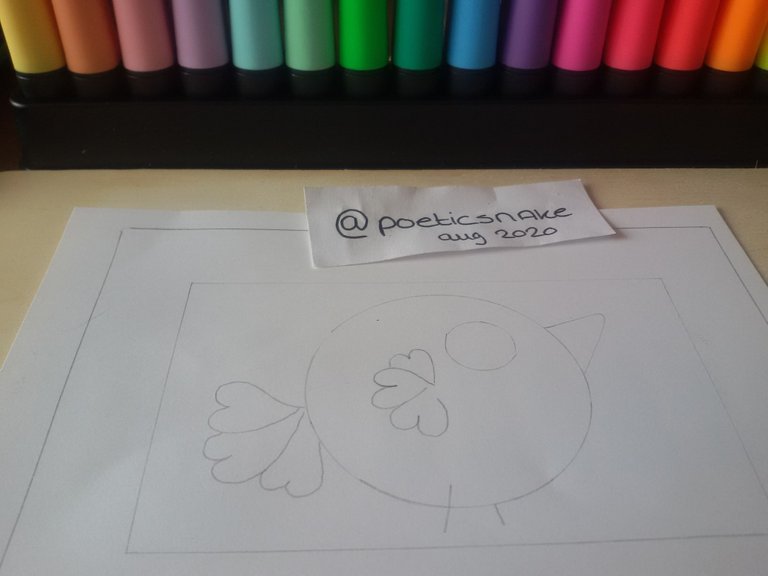 After holding them, cuddling them, kissing them and dancing around in the room for at least 45 minutes, it was time to draw! I like drawing little happy birds these days! Why? I dunno, I just do! So I made a quick set up with a pencil and ate 2 pink cookies because hungry!



Oh pretty yellow ball birdy!
How you make me smile from ear to ear!
I picked the yellow first because... BRIGHT! I can only say that even my fingers where happy while working today! Adding some orange and pink because why not! Bright colors, the world needs to be full of them! I suggest wearing sun glasses if you ever come to visit me in the future! I forsee, neon walls with doodles!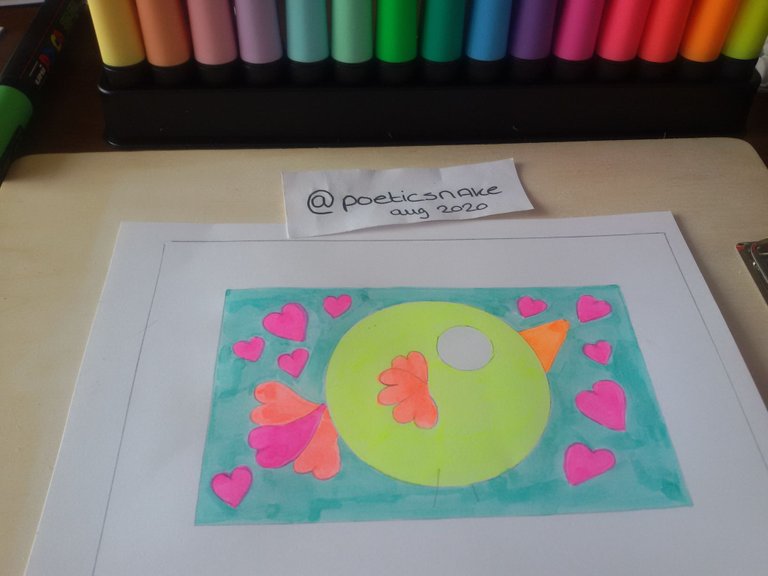 My heart bleeds pastel blue, only for you!
I used the pastel blue for the back ground behind the bird! The small hearts I made pink, because pink!
I must say that the pastels look better than I thought they would! I was kinda scares they would have no neon feel to them but they really do. You might not see it that well on the pictures but the pastels are brights as the sun. Okay, not that bright but a snel can dream right?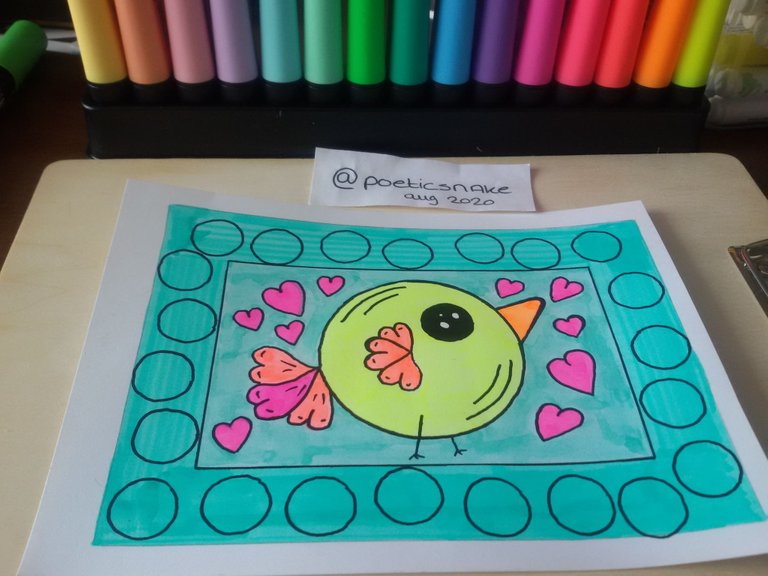 Enter Posca!
Time for Posca to walk into my drawing! I love the black markers from Posca! The inkt is amazing but sometimes you have to wait a bit for it to be dry! Instead of using a staedtler fineliner, I use Posca now for the lines in my drawing when they are NOT doodles. For my doodles I will always grab back to staedtler.
I have to work softly with Posca on this Ecoline paper though! If I push too hard it will scratch layers of the paper and that looks bad as in really bad!



Making a border!
I colored to border with a darker green to just be a tad different from the pastel blue around the bird! After that I added some small circles and went over the green in them with yellow to again, change the color tint a tad! Lucky, you can do this with Stabilo but not all colors will turn out great! You need to test that out on paper before you do it on your work! I added some lines and twirls and Tadaaaa... Time to frame!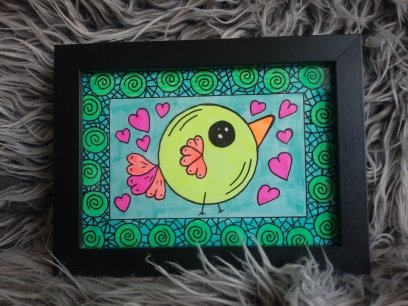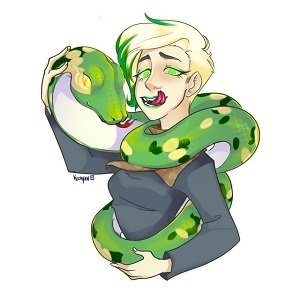 🍎 Cast your witness votes!
You have 30 votes. Make them count.
🍎 Follow me on Social Media
Twitter | Instagram | YouTube
Whaleshares | HIVE
Avatar created by @kookyan

---
---