My Rag-doll series #2 Pass!
My Rag-doll series #2


Today, I am showing you the second drawing/painting I made for my Rag-Doll series!
I would also like to mention that right now, I do like #1 again! I guess sometimes you can change your mind! LOL.
For #2 I wanted to try something different and not show much of the body and make the doll look more full at the same time! So, I made a heart toshow that the doll wants to be loved! I mean even broken things need love! She is begging for it really! Come and cuddle/love her NOW!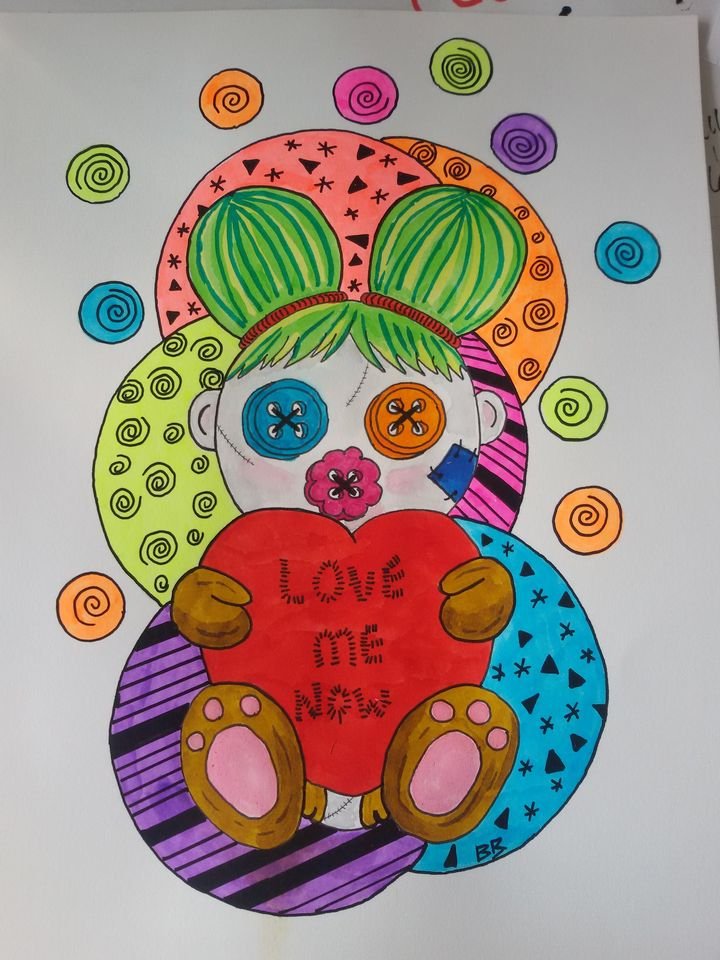 Materials.
I used my Ecoline Brushpens and my black Posca marker for the lining! I also used a a4 water color paper from Ecoline!


FAIL OR PASS!
This one is a BIG PASS for me!
I really enjoy looking at it! And I think my line work is a bit better as well! I also really love the new color I used for the body of the doll! I used grey and will keep using that color for the rest of the series! I will also change hair color and eyes/nose buttons in every drawing!
It has been a while for me to draw with brushpens! In the past, I always used them but I did feel a bit rusty! The more I use them again, the better I feel about it! I have been working so much with my Posca pens that I forgot how to really use the Ecoline markers! Doing this really reminded me that Ecoline has such bright colors! Sad fact about it do, it's not light fast! This means that in time the original drawing might start to fade! Hence, that I scan them all before I put them away in a dark, super dark corner!


The Progress!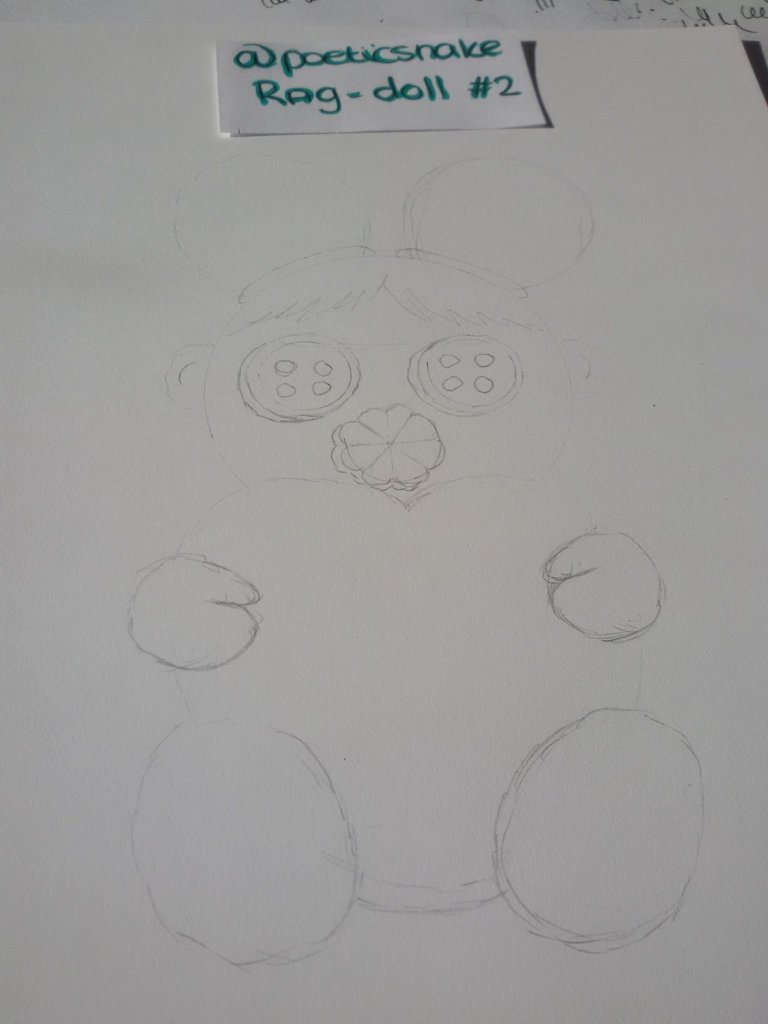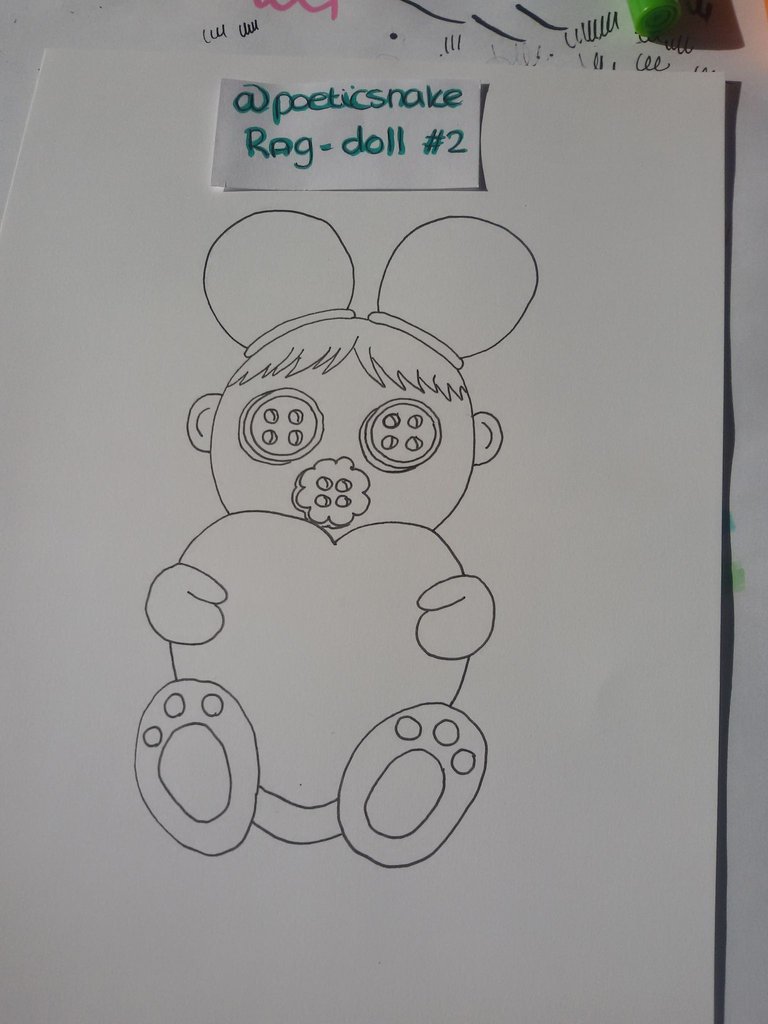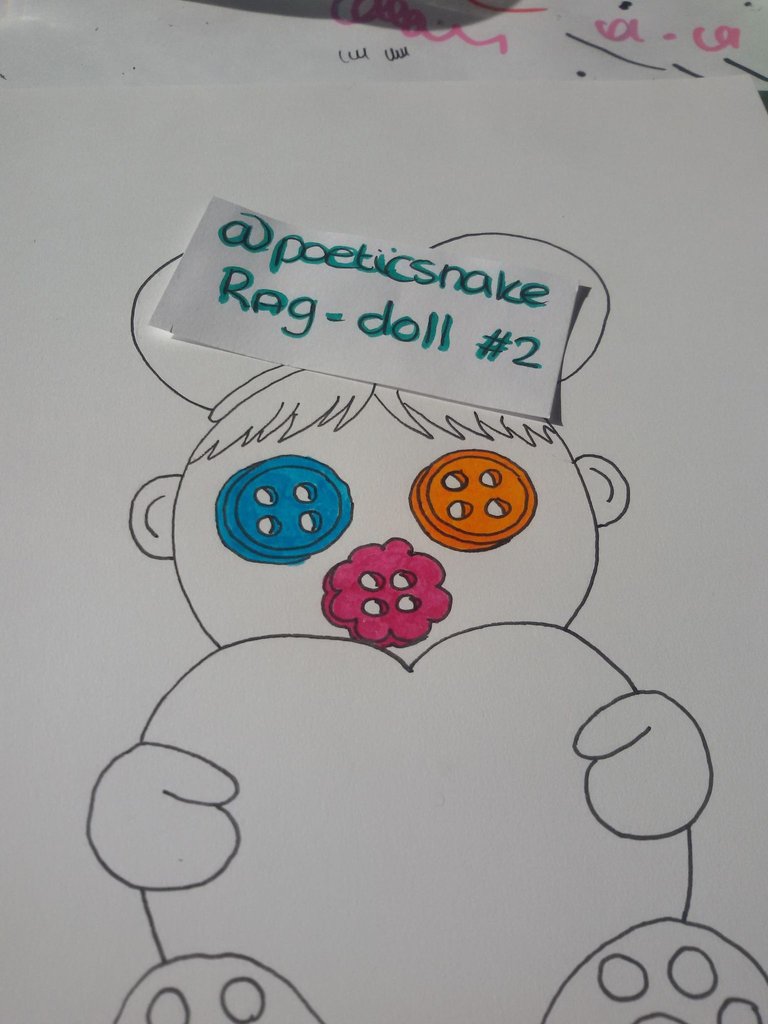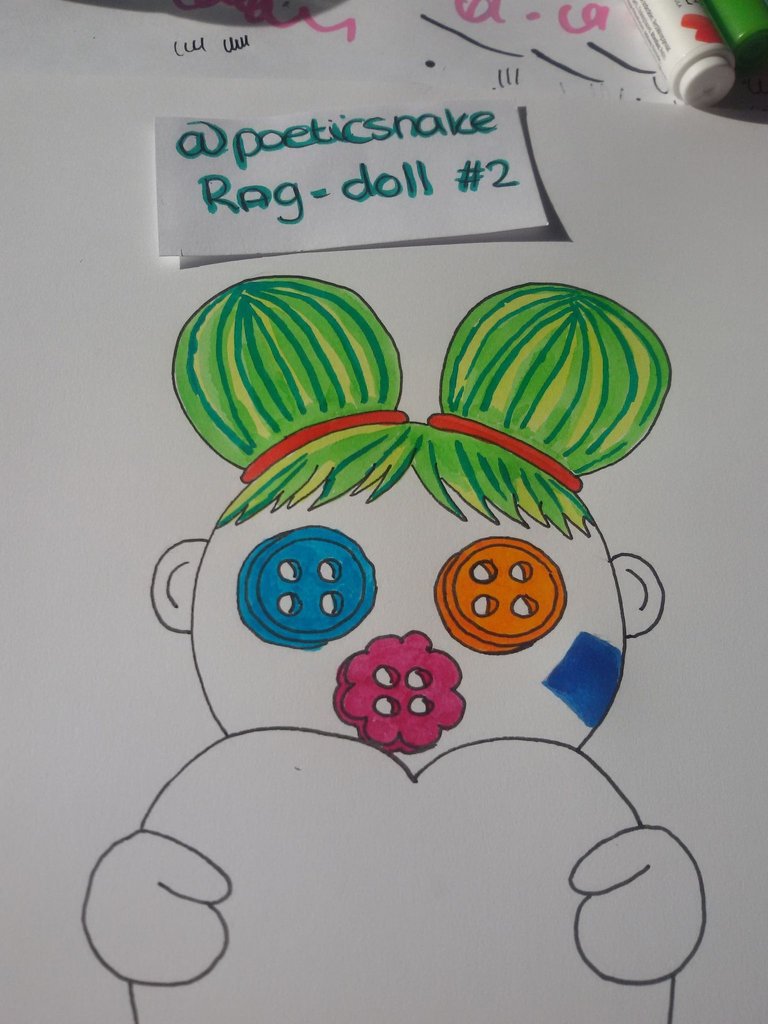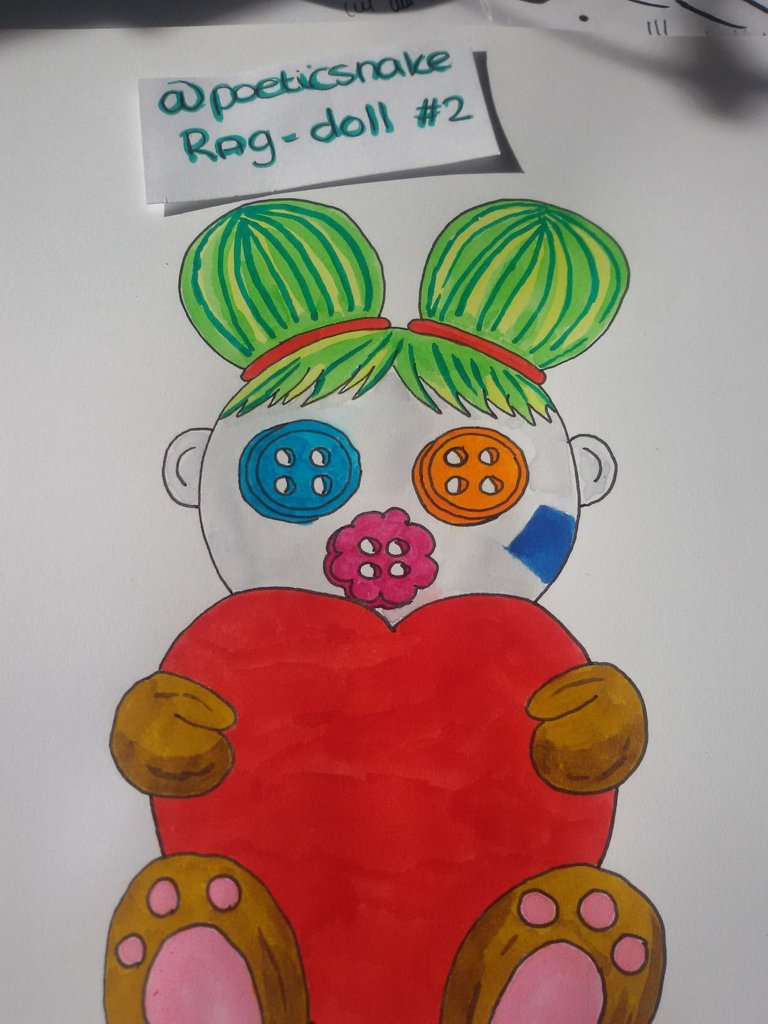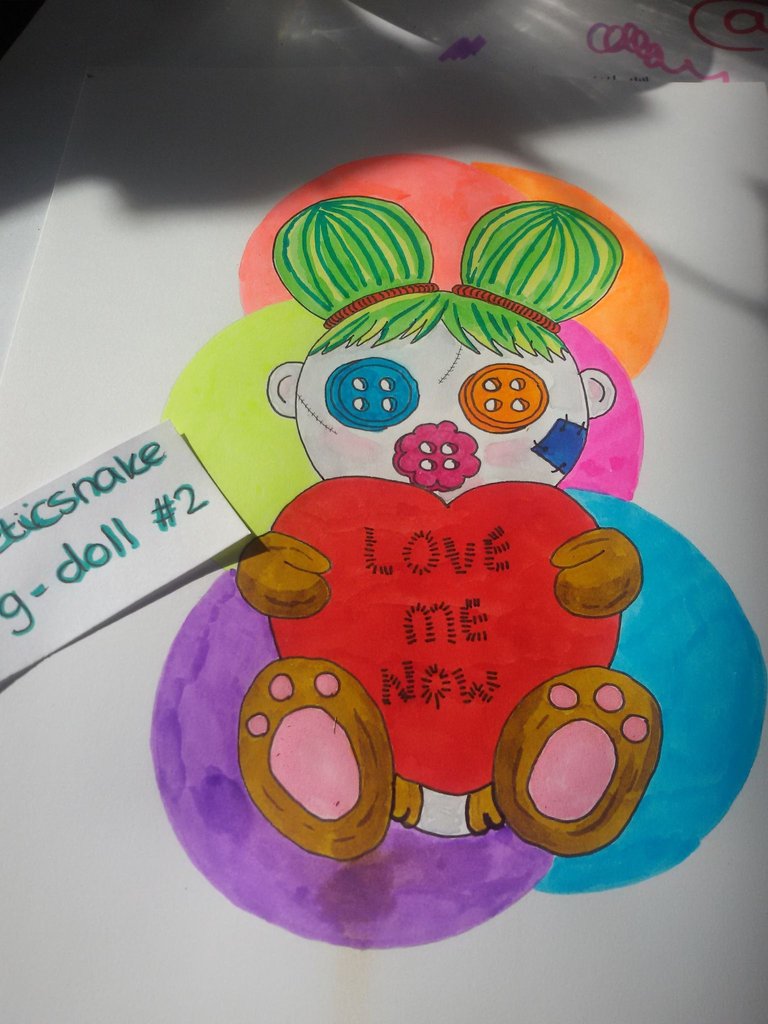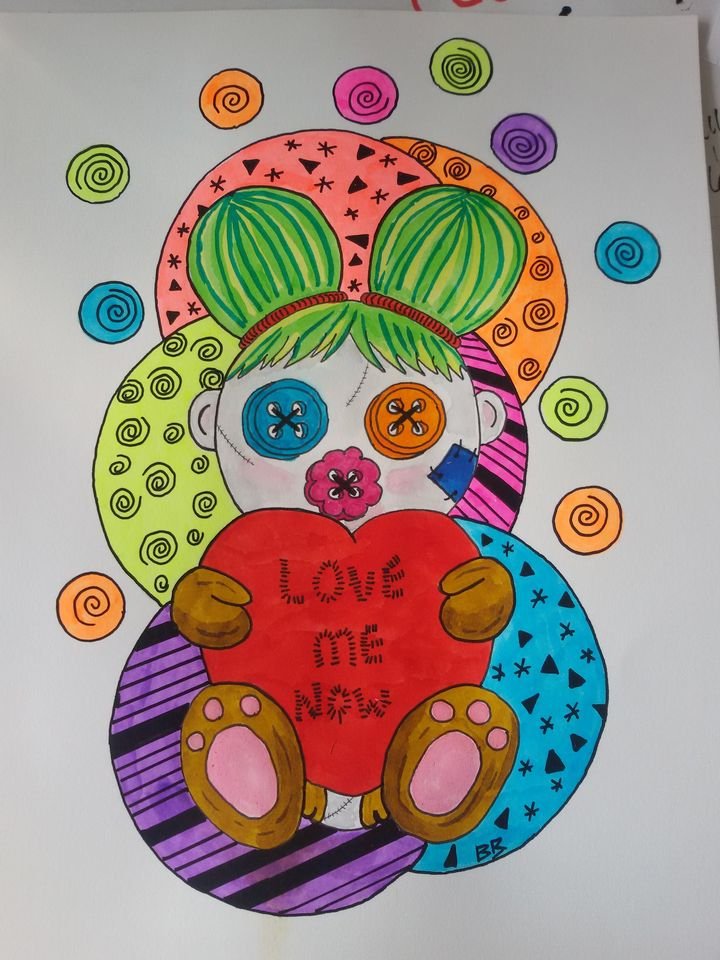 END conclusion!
I LOVE IT! I am happy and I really enjoyed creating this #2 doll! For the next drawings I am going to add an extra medium but still water color! I have a new set of it so, I really want to test them out! For some reason I do feel like I cheated with this doll! Why? Because of the heart! It takes away a lot of the body but I wanted to make it a tad easier on myself! So, I am not sorry about it! LOL
SECRET!!
I already know what #3 and #4 look like because I already made them! Muhahha and let me tell you, they are amazing! If you want to see those, you will just have to stay tuned for more of my posts!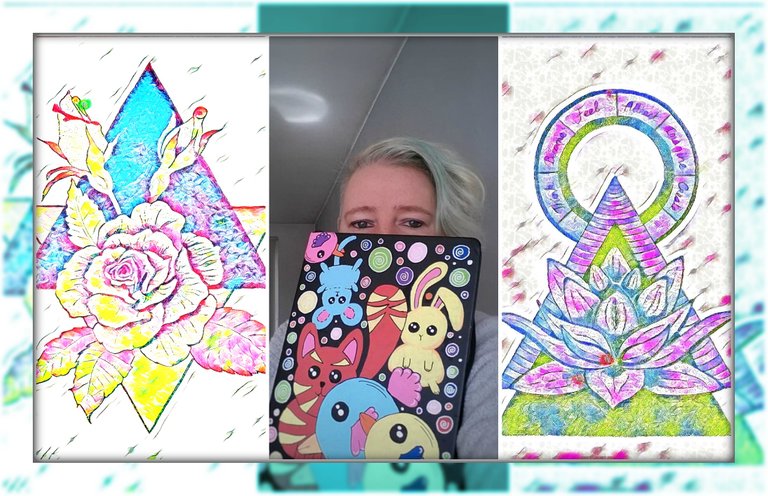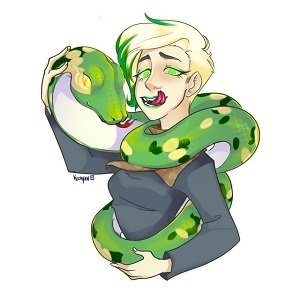 🍎 Cast your witness votes!
You have 30 votes. Make them count.
🍎 Follow me on Social Media
Twitter | Instagram | YouTube
Whaleshares | HIVE
Avatar created by @kookyan

---
---