My Rag-doll series #1 FAIL OR PASS?
My Rag-doll series #1


Do you ever have those moments where you can't sleep until you do what's on your mind?
I had that last week! I have been drawing for weeks now and this triggers a part of my brain I can't shut off! The whole day I had this idea to draw a rag-doll but for some reason I did not do it! Instead I worked on my sketchbook cover! BUT...When the time came to do the sleepies, I could not do the sleepies. During the day the idea had grown from a simple rag-doll to a series of dolls who are broken, messed up and looking for love! So, they turned themselves into teddybear rag-dolls who still look kinda weird!


In order for me to do the sleepies, I had to make a sketch! I grabbed a pencil and some cheap paper and made a quick sketch of what was on my mind and this gave me the rest to sleep! Of course, I woke up really early because I wanted to create the first doll! After some good morning coffee and a snack, I started!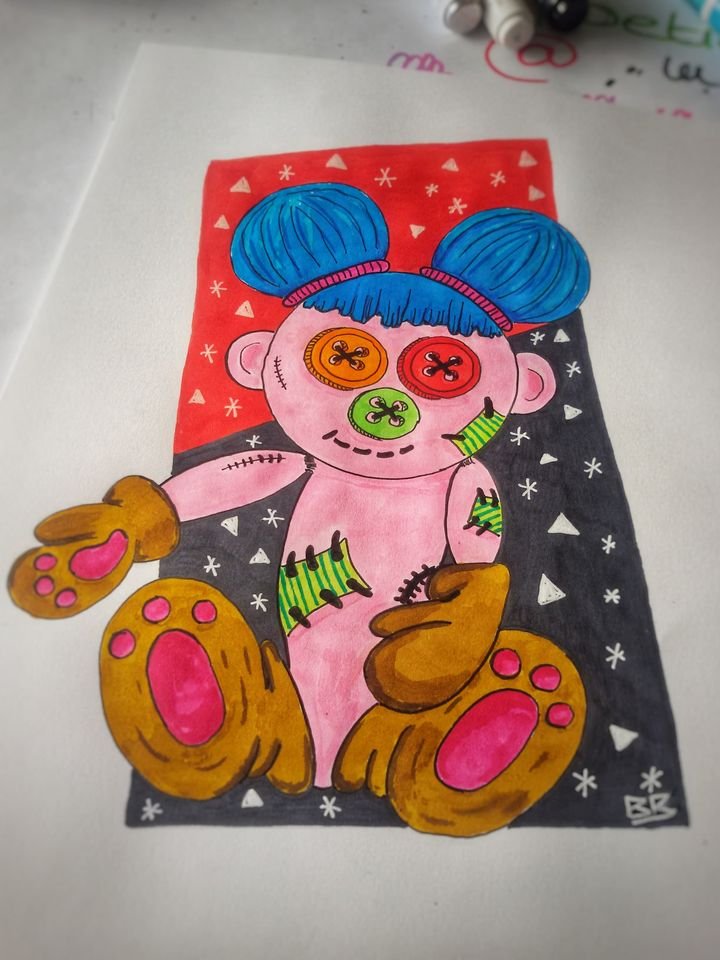 Meh, FAIL OR PASS!
I am not scared to share something I made which not makes me feel good! The start is always hard! The more you do it, the better it becomes! (Most of the time) I thought about starting with my #2 drawing but that would just be like mehhh even more! So, that being said, I am not 100% happy with the end result of this first doll! The ONE thing that I hate, yes, only one thing, but it's a BIG one for me, is the color I gave the doll! In my head this pink looked amazing! In real, when I look at the total drawing, It keeps reminding me of a pig!
While I really love the rest, this pink makes it a fail for me! BUT, I am not going to throw it away! NO NO NO, I am going to keep it! Because at the end of the series, it will be really cool to see the progress of growing into it! Do, I feel nervous sharing something I am not happy with? No, not really! I hate it when everyone makes it look like they never mess up, like there is never a mistake! Trust me, I make mistakes often! IN FACT, in order to create one (so called) perfect drawing or painting, I mess up at least 10 sheets of paper!


The Progress!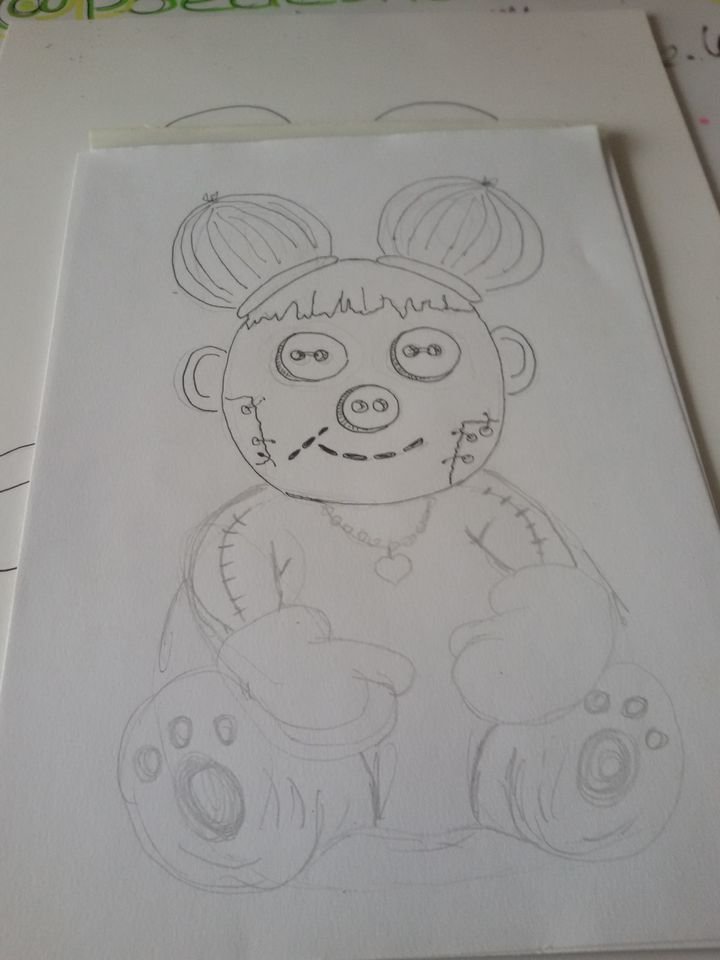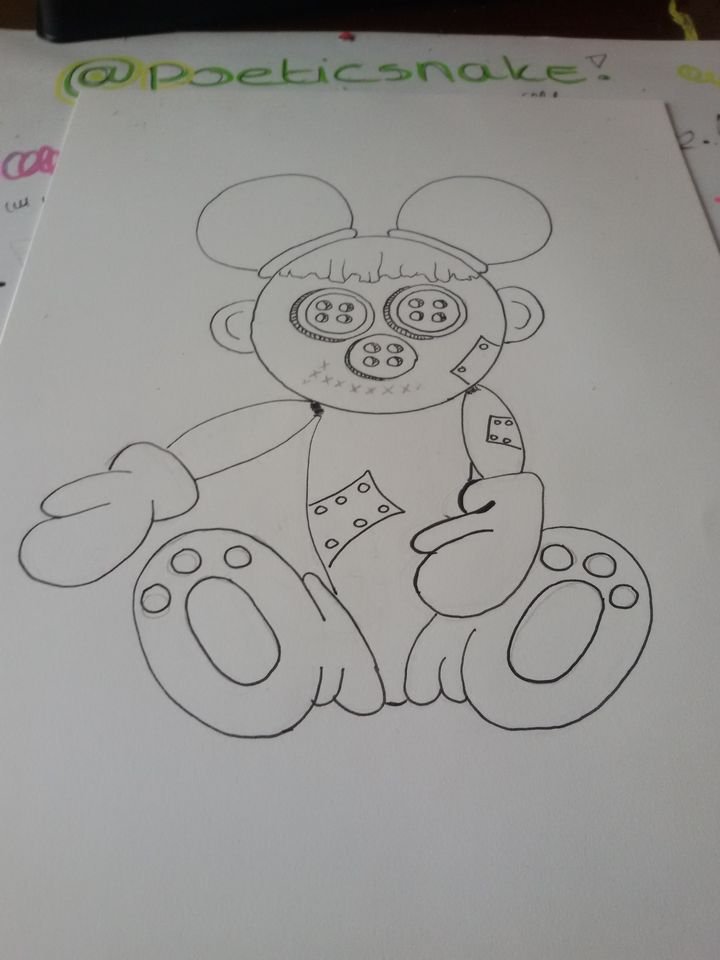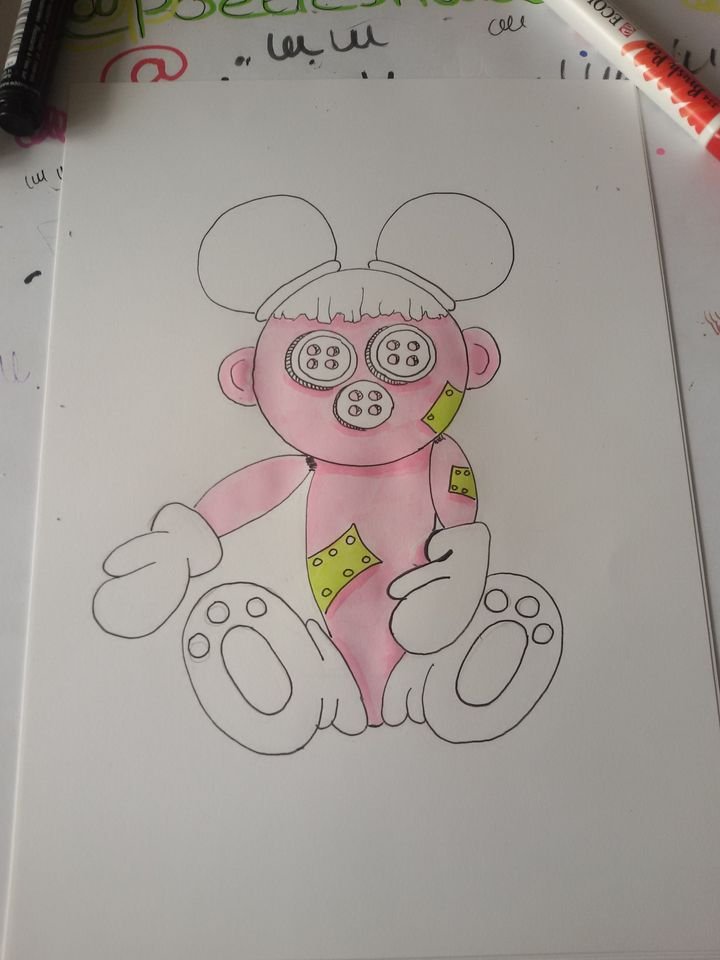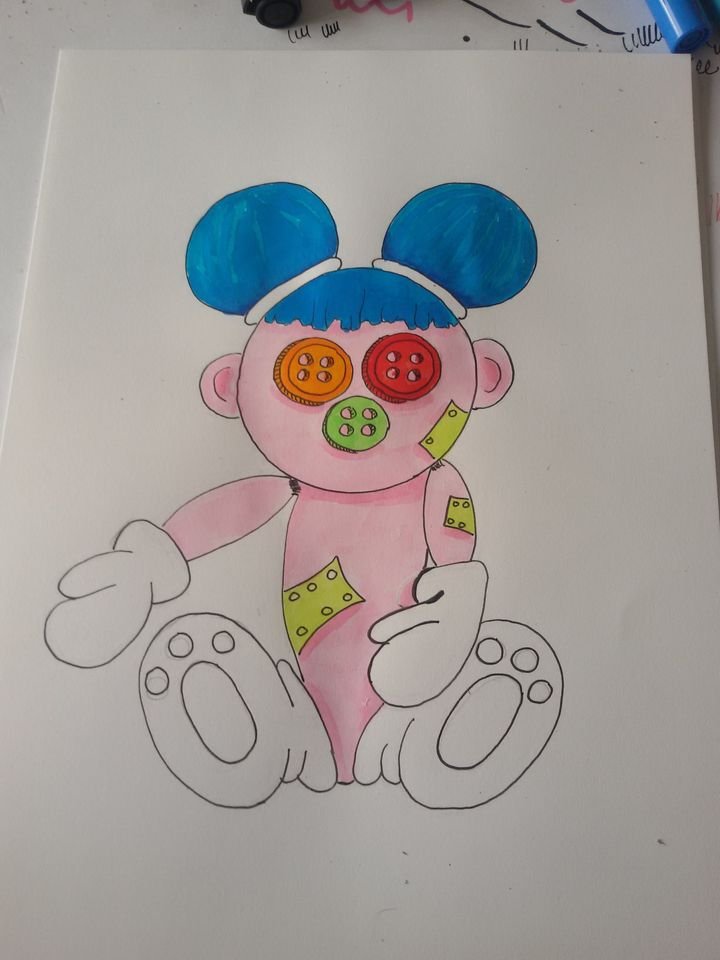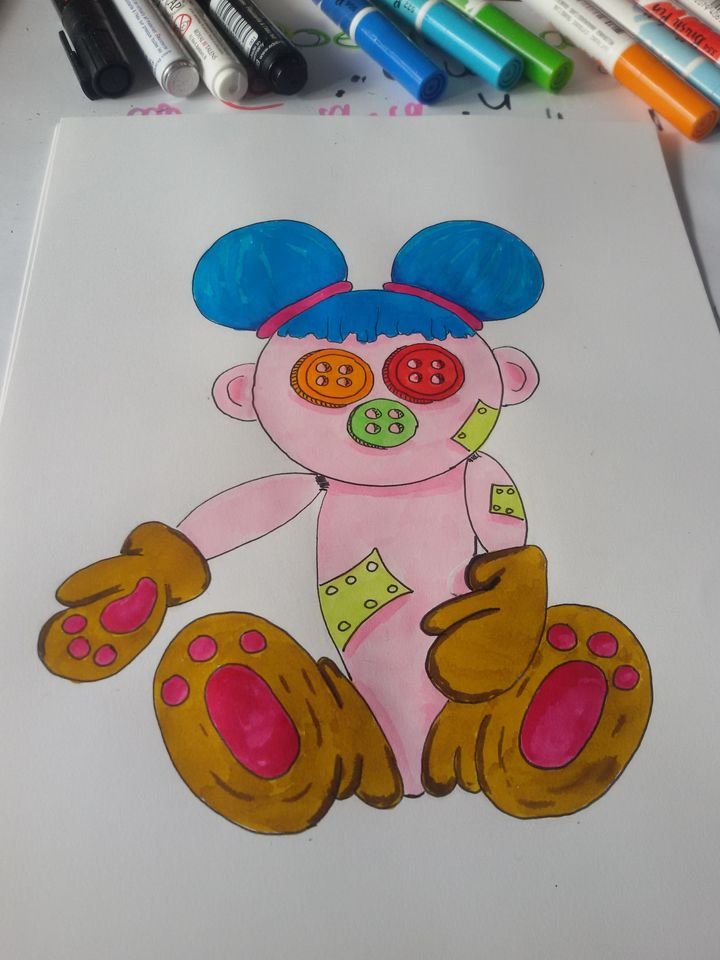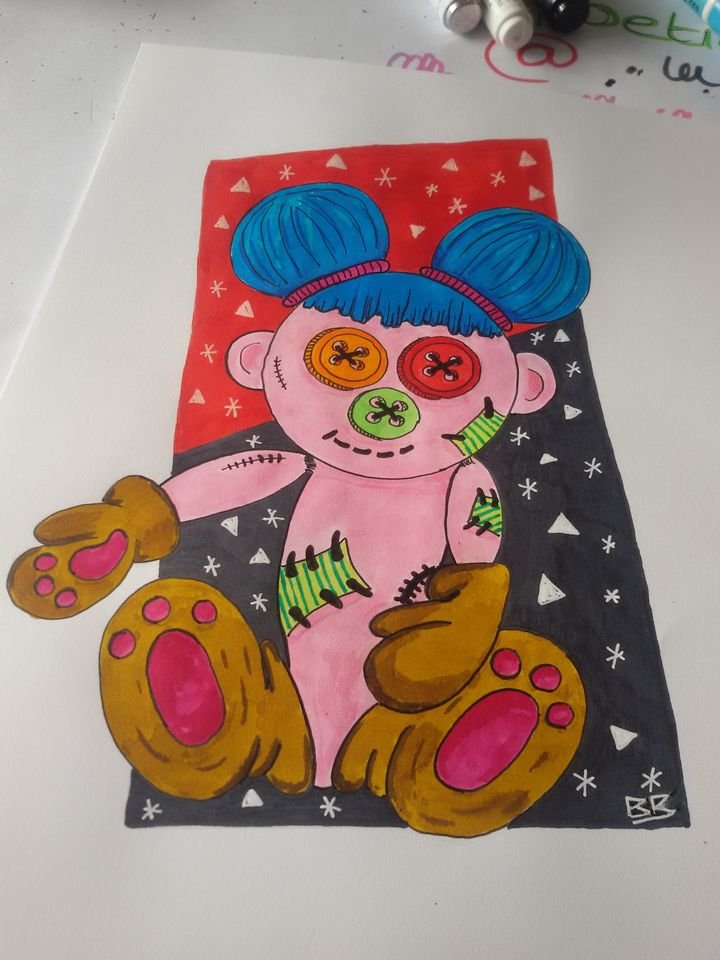 END conclusion!
While I might be happy with the end result, I am still really happy that I started! You learn from your mistakes! This I why I know I will NOT EVER NOPE REALLY NOT use this pink for the body again! :D
I am going to play around with the backgrounds by using mixed media! Water color, paint, pens, and just see what will happen!
SECRET!!
I already know what #2 and #3 look like because I already made them! Muhahha and let me tell you, they are amazing! If you want to see those, you will just have to stay tuned for more of my posts!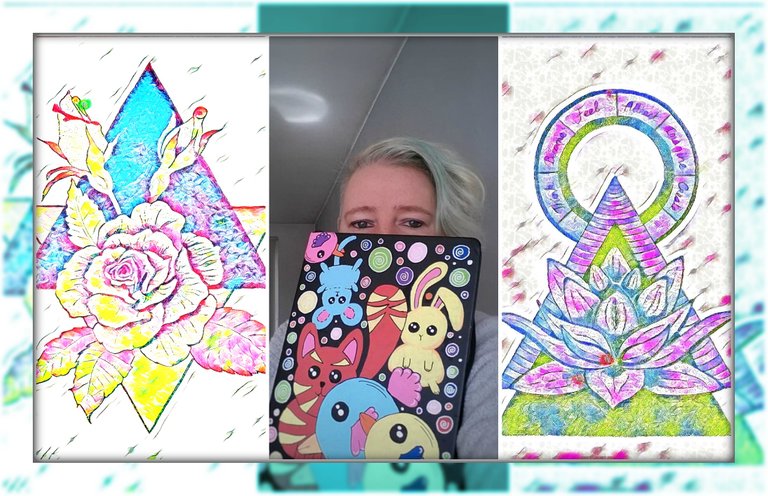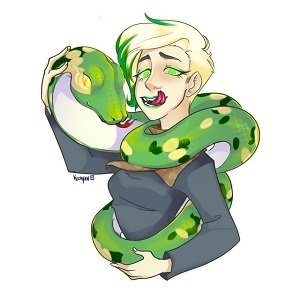 🍎 Cast your witness votes!
You have 30 votes. Make them count.
🍎 Follow me on Social Media
Twitter | Instagram | YouTube
Whaleshares | HIVE
Avatar created by @kookyan

---
---