Little birds for kiddies and adults!

I woke early today after a bad night of no sleep! For some reason, Summer came back for three days to pain us summer haters just one more time! It was HOT, too hot for me to normally sleep even with the AC! Anywho, I felt kinda down because I was so tired. One thing that always helps me find a smile is doing some art!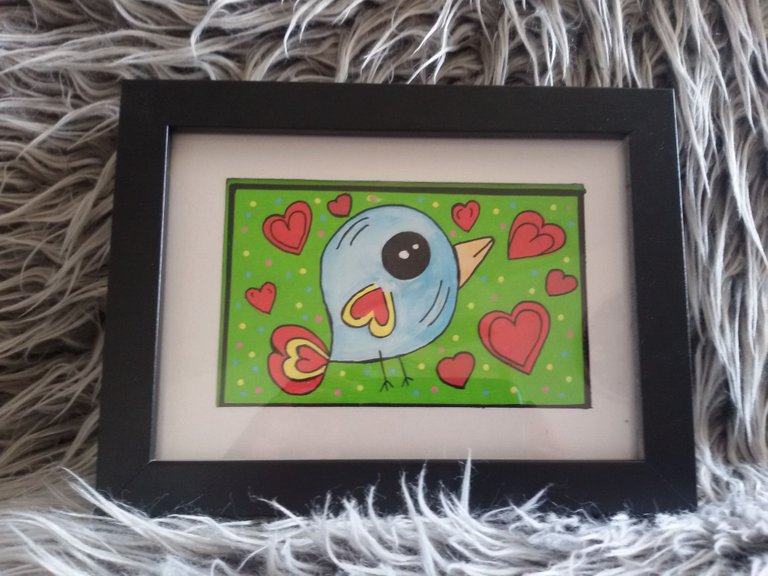 I wanted to try and draw small paintings with my Posca pens for a while now and today I made it happen. I used the most bright colors I had because I know most kids like them! At first I wanted to make these four paintings/drawings to sell in my Etsy shop BUT...... That went in a total different direction!
I made them on Ecoline paper btw! I was wondering if it would work and it did! I have no clue what Ecoline did with their water color paper but all colors I put on become super bright!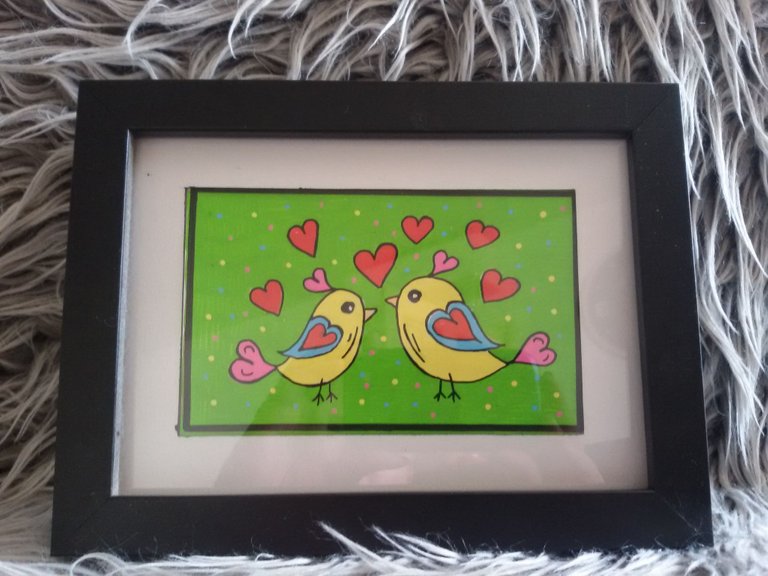 I am starting my Etsy shop very soon and I am working hard to get work to sell. If I don't start selling soon I will go bankrupt! No joke peeps, my art supppplies cost a lot! My own choice though, I prefer to have a really expensive Posca pen over a sandwich. I am kidding though, a bit but I really need to focus more on selling! It sure will make a difference for me!






So, when I was done with the drawings and took pictures to share around with family and friends my plan to sell them went poof!
You see, I showed them to my sweet mom and she ran to her sweet little neigbor and showed them while we were on the phone. When the neighbor saw them she was so happy and excited and said oh my god, those would look amazing on Letty's wall! Letty is their daughter and really a cute little thing! My heart melted, of course it did!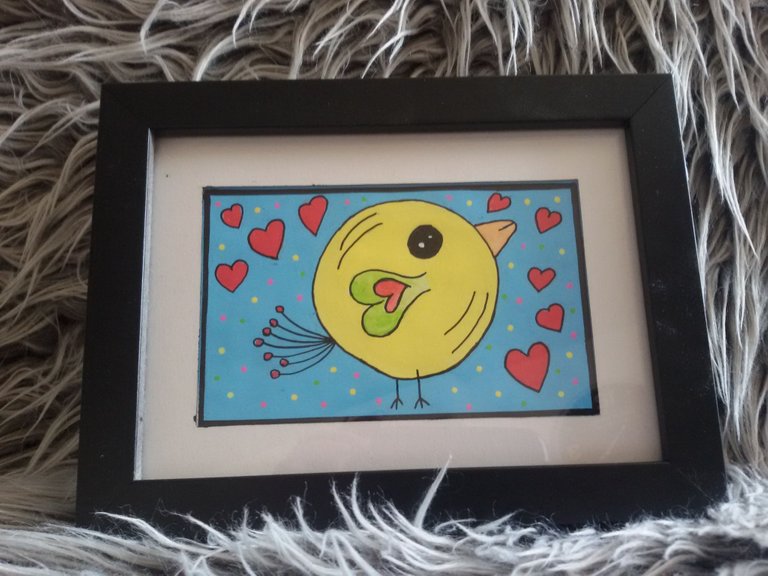 You see, Letty's mom and dad are not in the best position and buying new things is not something they can do often. They prefer food and clothes for their child! Bless them! So, I gave them away! Not one single doubt was hurt during that proces! I love to make people happy and I can always make new ones! So, these 4 birdy drawings will soon go from my city to theirs where they will bright up the life of a marvelous little soul!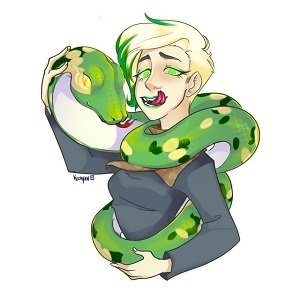 🍎 Cast your witness votes!
You have 30 votes. Make them count.
🍎 Follow me on Social Media
Twitter | Instagram | YouTube
Whaleshares | HIVE
Avatar created by @kookyan

---
---