THE BEST OF THE WEEK (# 13): Spiced banana loaf, Flan whit not egg, Vegan pizza dougth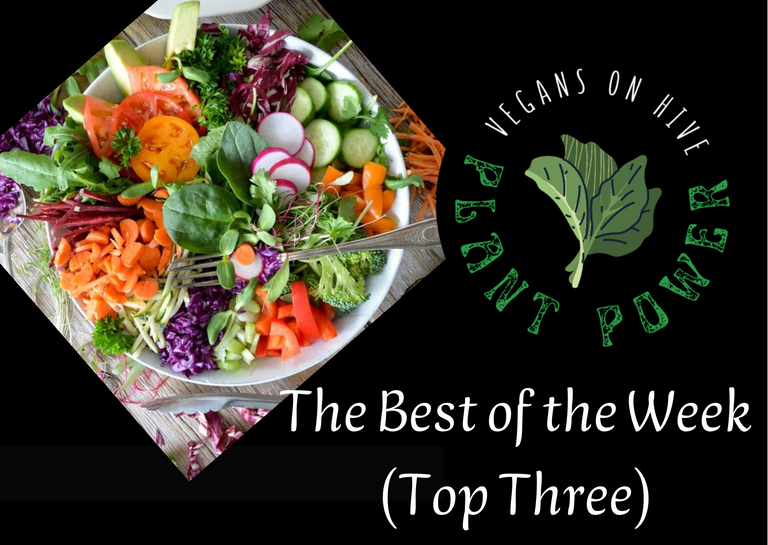 Photo by Nadine Primeau in Unsplash
Today we publish other edition of the special curatorship, which will complement the MEATLESS MONDAY; that we have called: THE BEST OF THE WEEK. Our intention with this post is to recognize the best of the best of the posts that you, friends of Hivers, share weekly in our Plant Power (Vegan) community, selecting the top three recipes from the previous week; which on this occasion corresponds to the period from Wednesday, August 31, to Tuesday, September 6, 2022.
---
Each of the selected publications will be reviewed in this curatorship, and in turn, its author will be awarded 0.5 Hive in order to give him/her a modest recognition for the excellence and quality of his/her work.

Having said all of the above, let's see which recipes are THE BEST OF THE WEEK in this edition

In general,
@shinecrystalline
posts are very complete, with beautiful photos and great recipes; and this week was no exception, since it brought us to the vegan community, a recipe for a vegan, spiced, delicious, sugar-free, gluten-free banana bread, an ideal recipe for everyone, with a great presentation; so she deserves to be in The Best of the Week.
https://images.ecency.com/p/4bEjbgCbFMvAGbwxD9CJfJUznpDy21P1gb5kciUwoKrnYbGbNVgJCYqgRrEjsJgQq3nWr2bdnLa2LxuUcHKYTMHx94zjqW5tBGfL8q7qrkr82Uuy3sr6se7G6s9xAeAm85pcGhrdqbARD2wymj1CexygdEsa9viqkaWUCSs7NhdNWsyhnv.webp?format=webp&mode=fit

Flan is a widely consumed recipe in various parts of the world, being a non-vegan preparation; but
@ela.muds
brings us a 100% vegan version with excellent results; which is why she is also part of The Best of the Week.
https://images.ecency.com/p/5s4dzRwnVbzGY5ssnCE4wXzkeAEXyVtgk1ApQTwHMTp6y5PvEo1yenn9Le3UA9qmxNAmK1UhHyLvyoqQ3Gjr1KtEHaXZizE6DbEkrGGTRFfy4qceBPYvf3ct1hy27wgDSSFTbSkWLtUYAqobkXNL5pkPfG8Az31KHrtqNTY.webp?format=webp&mode=fit

For the first time
@edwing357
publishes in our community, and he has done it with a wonderful vegan pizza recipe, in which beets take center stage, with a delicious result. In a very detailed post, he explains this good recipe step by step; which is why he deserves to be part of The Best of the Week.
https://images.ecency.com/p/NTy4GV6ooFRmaCXZ8UYgPhoud1kjiNX8QokLEZtbBKLuLWQ9yt7K3o4Fn14kqB8xZdFbQ27SkdWbUo1wwEd9bkGHaFWYUghdVYNoCWUNLUMU2vuR9vL5vQF18u67C3QZv2v3WyF4othNbG2oCKzRW9oyHMpFNNjirvW6sFo3.webp?format=webp&mode=fit

Below is the transfer made to each wallet, as a modest community recognition, to the extraordinary work done by these content creators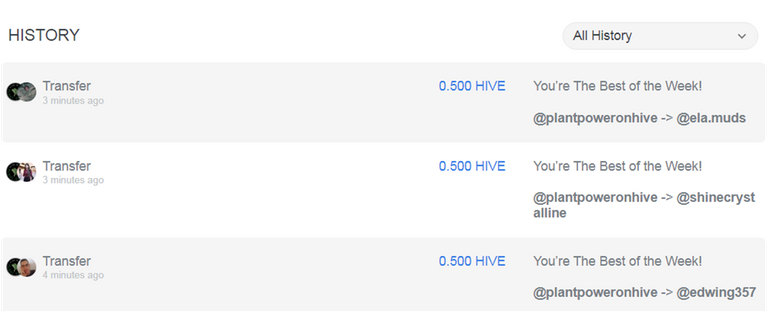 Delegations welcome!

Find our community here

Curation Trail
---
---