Hmm...another one where I can't choose...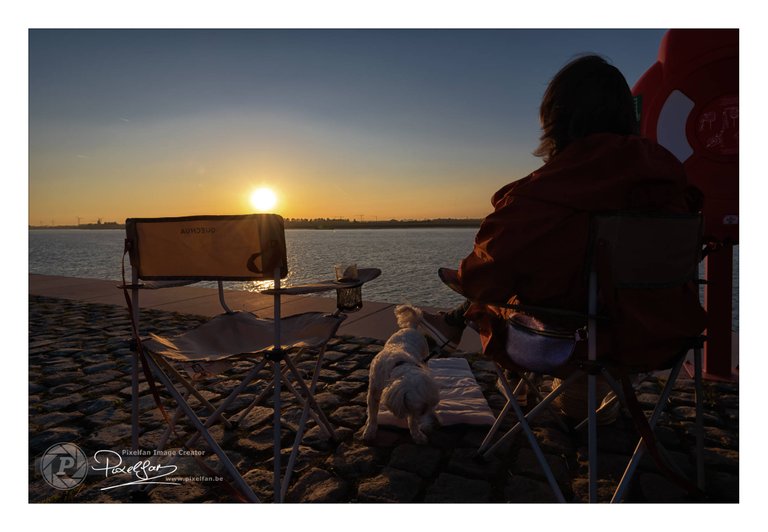 ---
Thanks to the climate change 😉, we in Antwerp can enjoy the sunset on the quays along the Scheldt much sooner than before. A little Snack, a not so little drink... what more could one wish for.
Ok, in all honesty I must say that the next day it was very cold and rainy.
But that also has advantages of course.
At least, I had enough time to experiment some editing of the above picture…
Some bleached effect…
---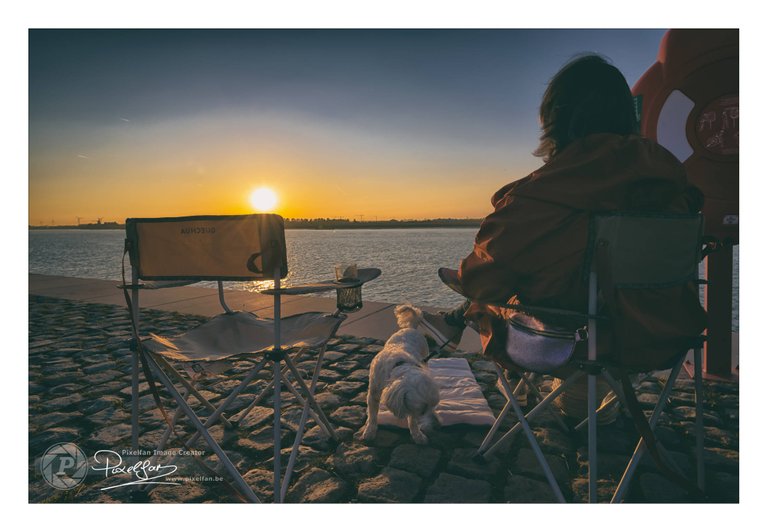 ---
And of course a color splash…
---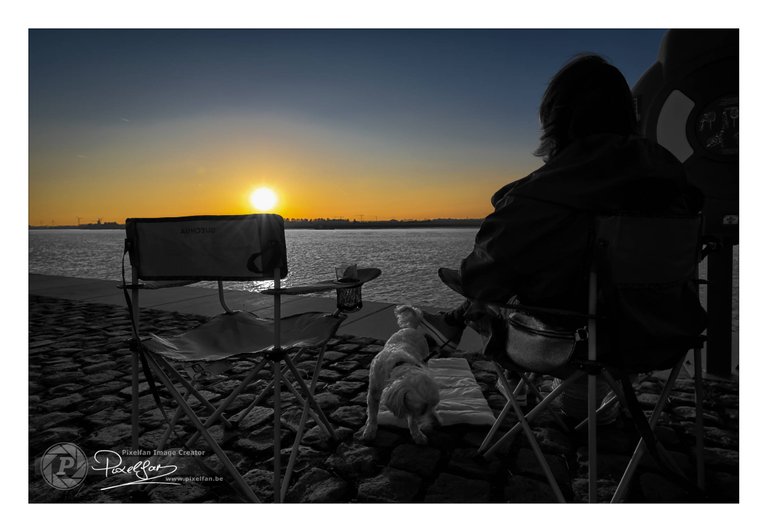 ---
Although I must admit I'm not really sure about that color splash… don't know why, but I think it not really "works"…
What is your favorite edit?
---
You liked this post?
Right you are 😉
Just follow me here to make sure you don't miss any new work. As you can see below, you will be in good company... my 3 skinny friends are waiting for you 😉


BTW: I will not ask you to upvote my posts… deep down inside you know you have to 😉
Curious to see my other work?
Although I spend most of my time here, you can also find me in other places… just take your pick…






---
---