Zucchini Spaghetti Recipe

Hello everyone
Especially my friends who love to cook.
Today I will share a healthy recipe with you again.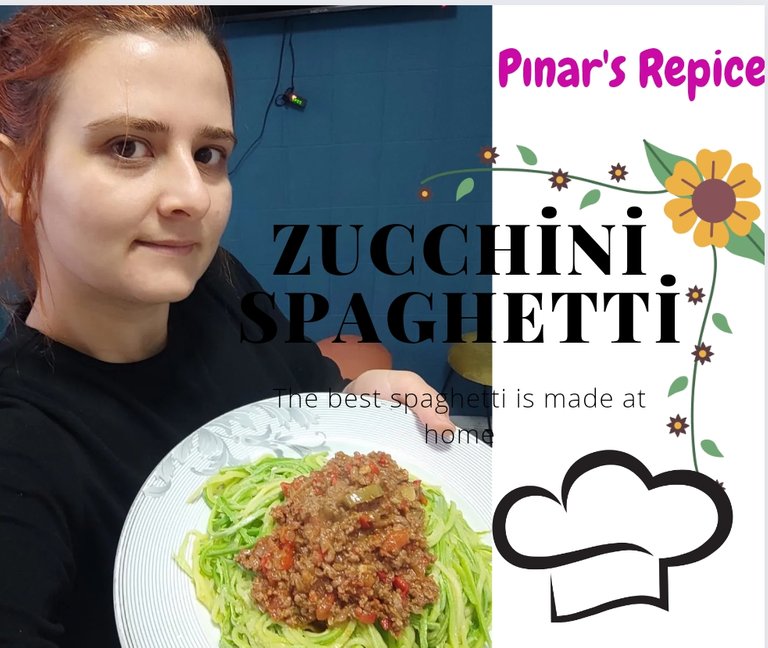 Zucchini spaghetti with minced meat sauce.
I haven't been eating spaghetti since I learned how to cook this dish.
It is really both a very tasty and a very healthy meal.
My beloved husband loves spaghetti pasta very much, but I couldn't cook it often because I didn't want to gain weight.
Thanks to the zucchini spaghetti, we solved this problem.
In addition, even people who do not like zucchini will eat the zucchini dish with this recipe.
Getting my little daughters and husband used to eating zucchini is a great success for me. Because zucchini is really a very useful vegetable for the human body.
Before sharing my recipe, I would like to tell you about the benefits of zucchini.
Reduces tumor and cancerous cells by preventing the proliferation of free radicals in the body. This is a very important benefit considering how much the risk of getting cancer nowadays increases.

Due to the small amount of oil in the pumpkin content, it is a complete heart-friendly.

Zucchini is a vegetable with a low calorie content due to its small amount of fat, so it is one of the top choices for those who want to lose weight.

Thanks to the luten substance it contains, it prevents eye diseases such as cataracts that cause blindness.

Zucchini helps to remove harmful toxins with urine and feces.
Zucchini strengthens the immune system against allergies experienced in the summer, and helps to increase the body's resistance against upper respiratory diseases.
These days we have to think about our immune system more than ever. This benefit alone is a very important reason for us to consume zucchini.
There are great dishes you can make with zucchini vegetables, which have many other benefits. Now I am sharing one of them with you.
A list of materials
For the zucchini spaghetti
Two long squash
1 liter of hot water to boil
salt
Olive oil
For Minced Zucchini Spaghetti Sauce
400 grams of ground lamb
3 medium tomatoes
1 medium onion
2 cloves of garlic
1 green pepper
1 red pepper
salt, pepper, chili pepper, thyme
olive oil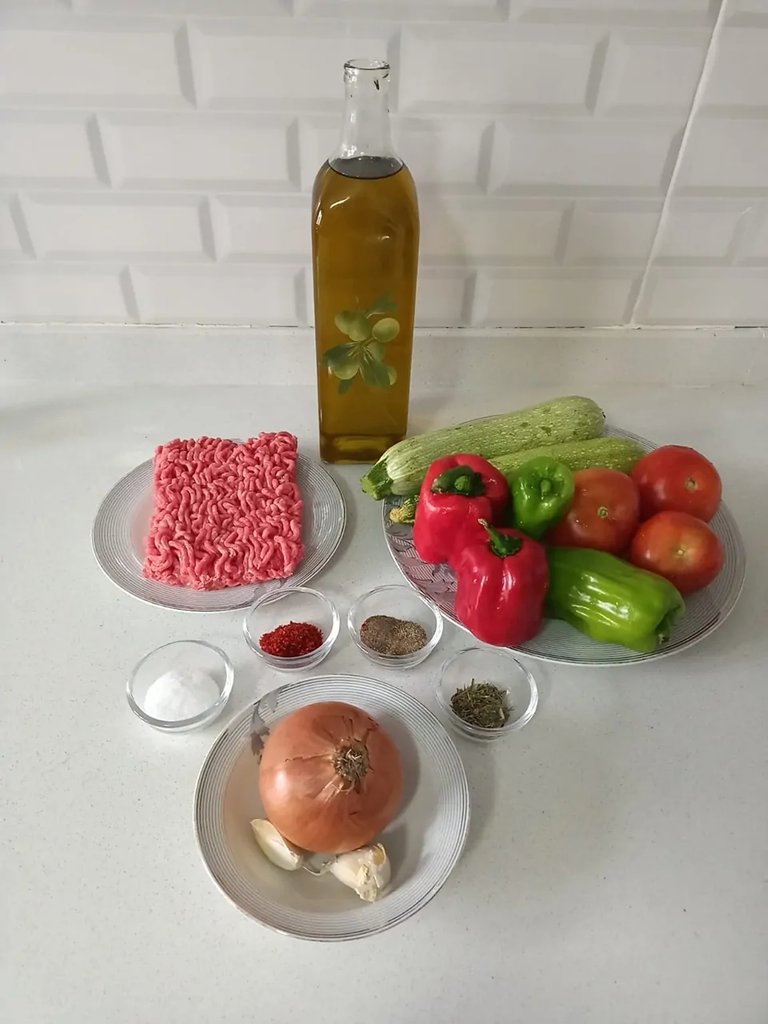 As always, we start our meal by chopping the onions.
We roast the onions, which we cut in a small way, with olive oil.
Then we add the ground beef and continue to roast.
After the ground beef is roasted, we add a tablespoon of tomato paste to the dish.
We are cooking our food for a while. Then we add the peppers. We also cook the peppers for a while. We peel the skins and add the tomatoes, salt and spices that we cut into small pieces.
Finally, we add half a tea glass of hot water to the meal.
We cook our food on medium heat for 5 minutes and low heat for 15 minutes.
Do not forget to check it frequently while cooking.
(I want to give you a little tip here. If you want to increase the flavor of your food, use organic ingredients as much as possible. I made the tomato paste I used in my meals in summer. I recommend it to you too.)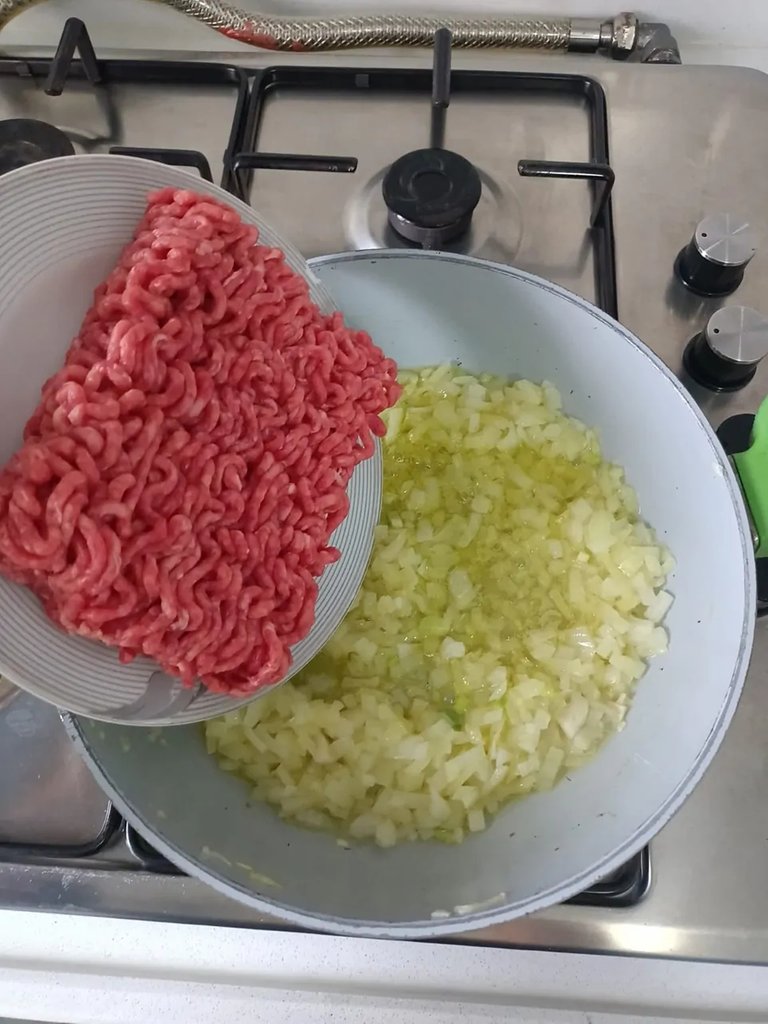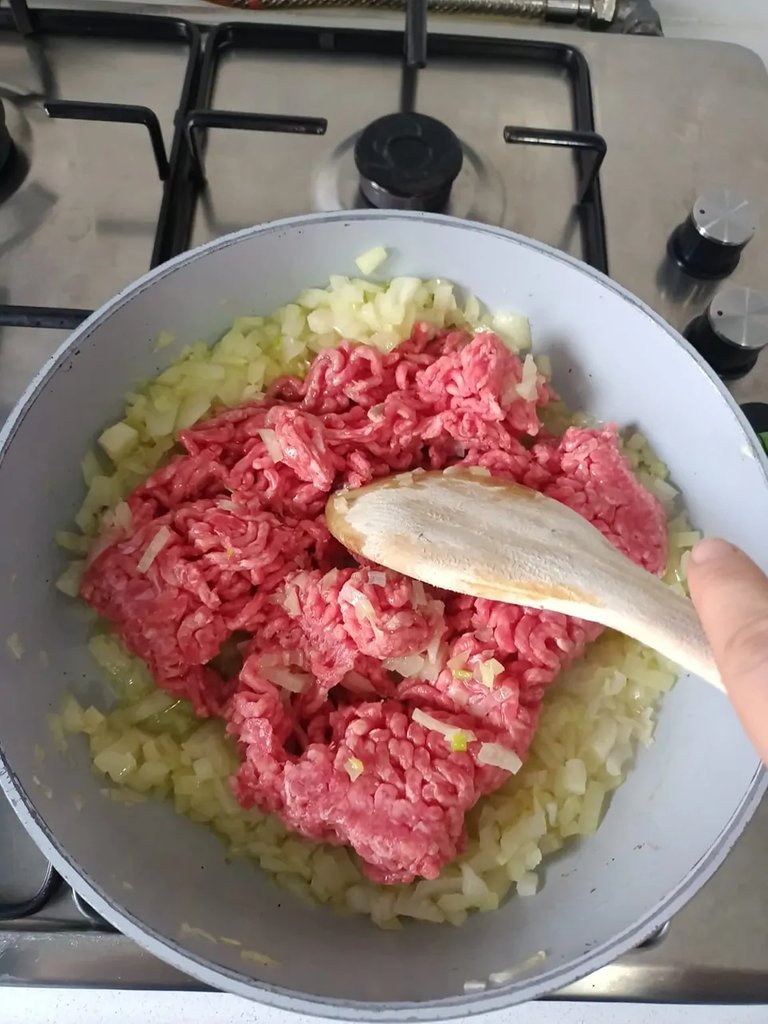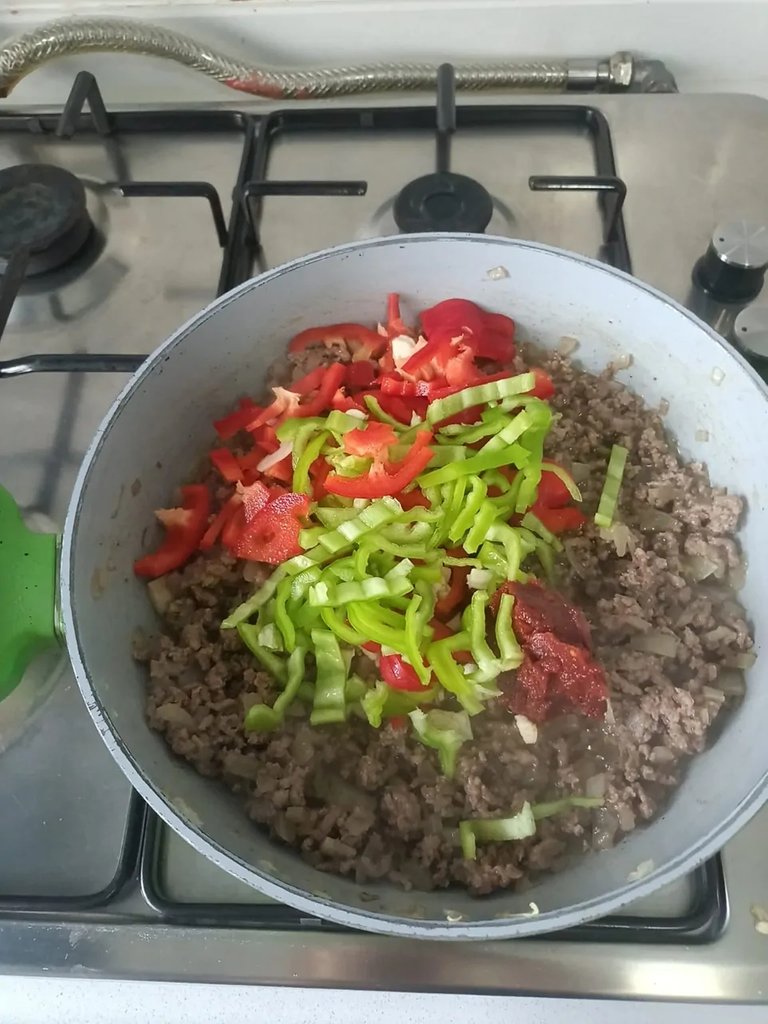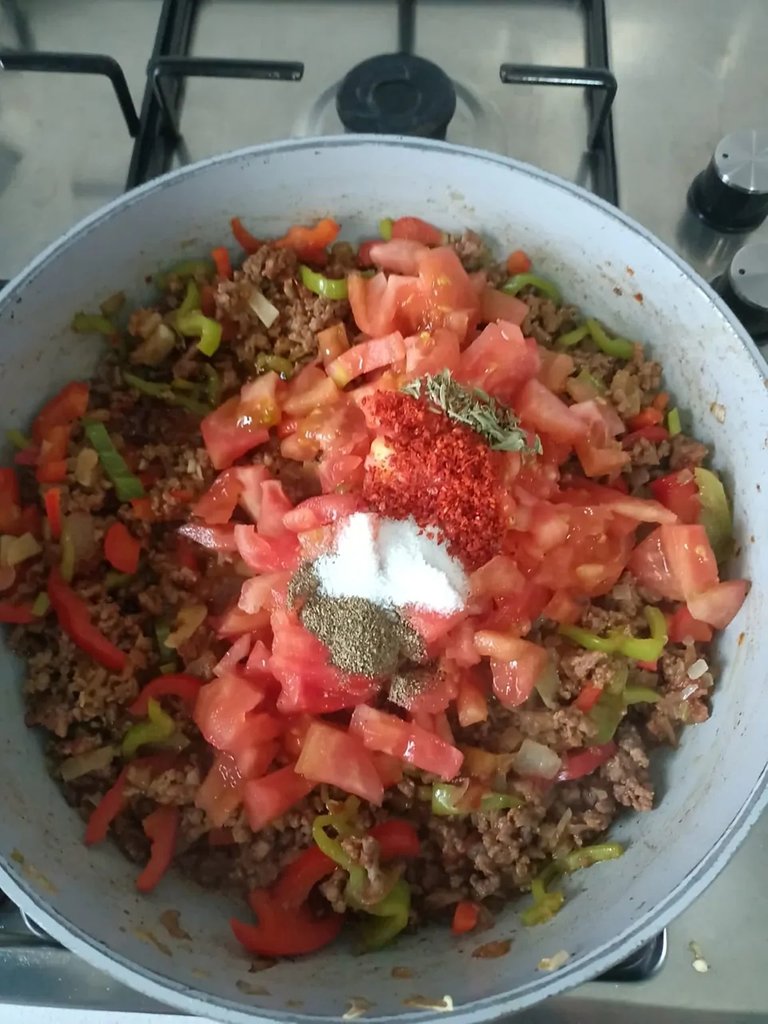 We prepared the sauce for our meal. Now we will prepare our zucchini spaghetti.
We wash our medium-sized squash well. We cut both ends.
We now need a special tool to turn our squash into spaghetti.
I have just met this apparatus. You can obtain it from the online shopping sites. I will share the photo of the apparatus with you.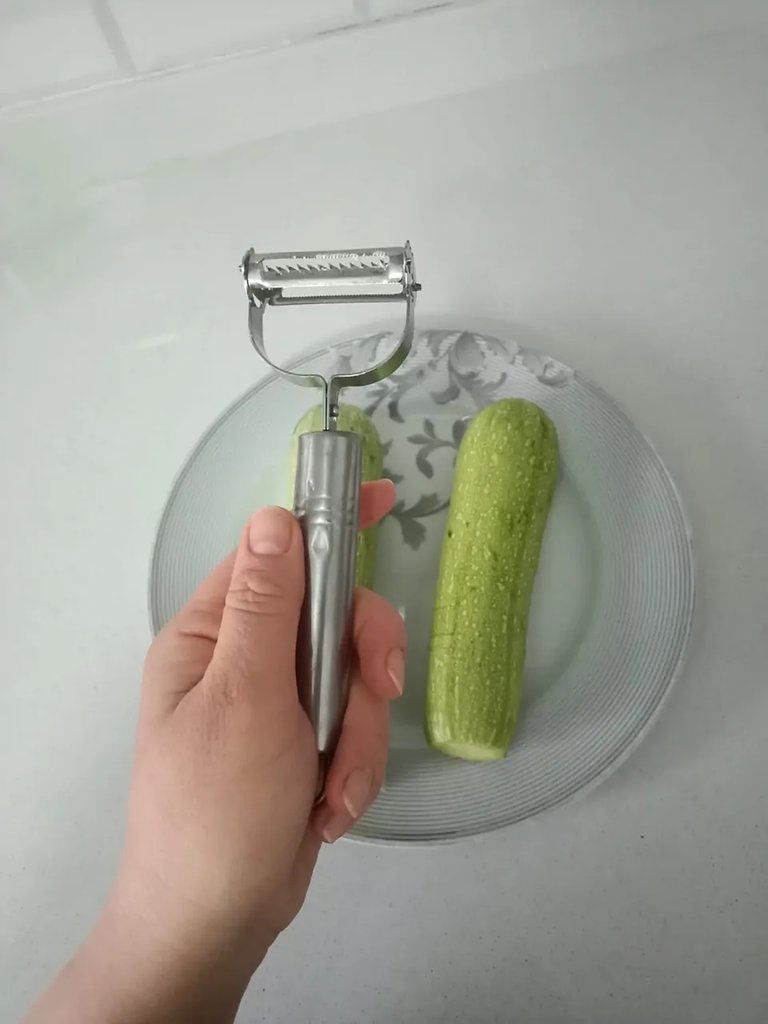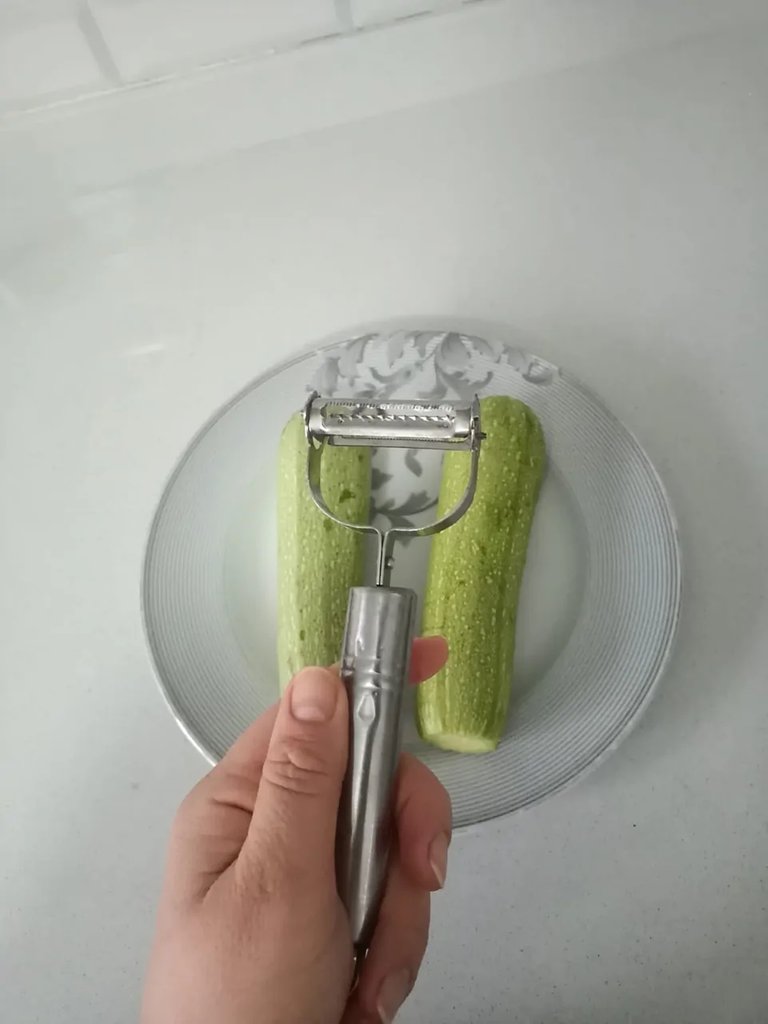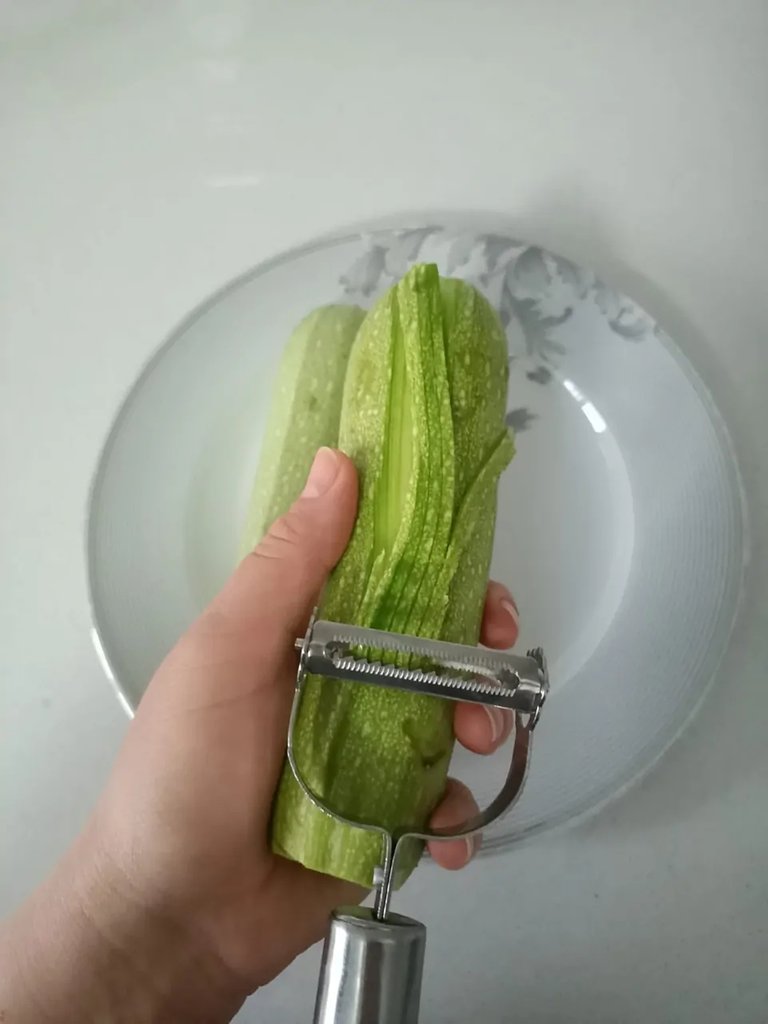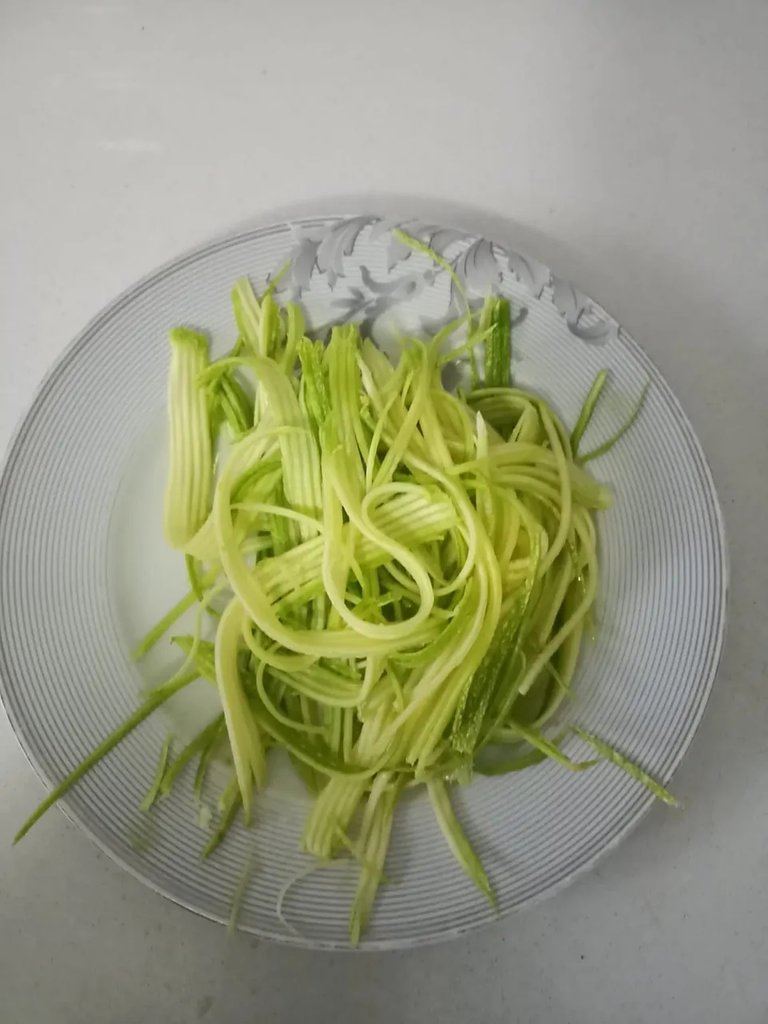 We turn our zucchinis into spaghetti with the help of an apparatus.
We boil 1 liter of water in the pot. We add some olive oil and salt into it.
Then we add our zucchini into boiling water. After 3 minutes, we take the zucchini out of the water and throw them in cold water.
Then we put our squash in a strainer and drain the excess water.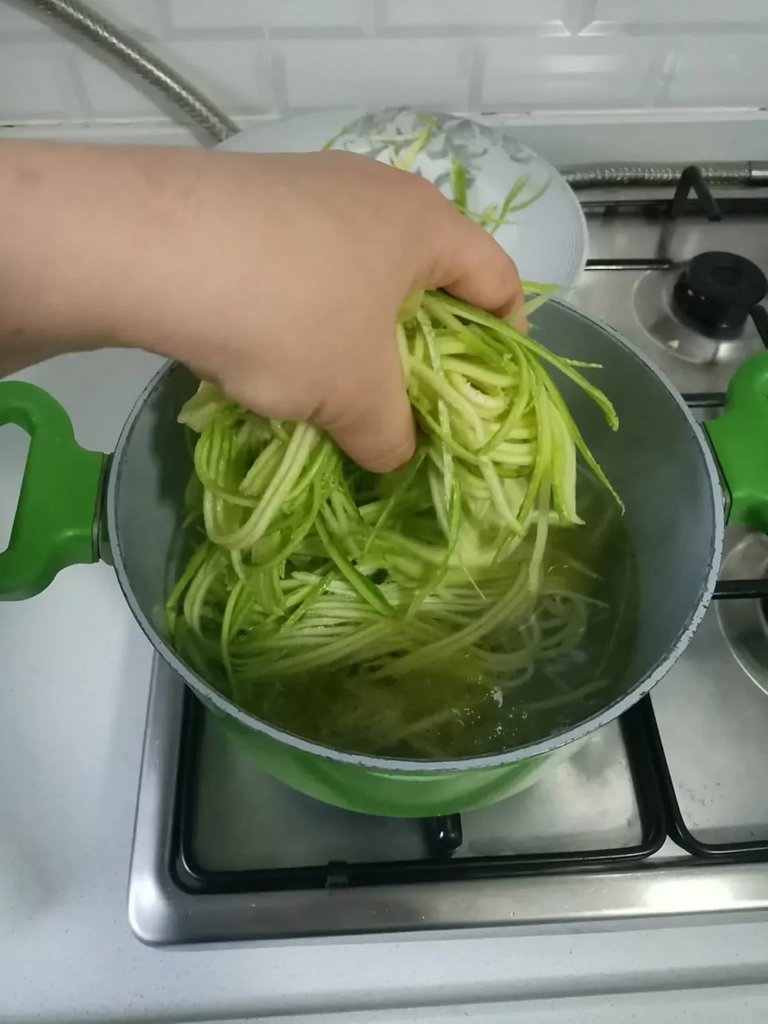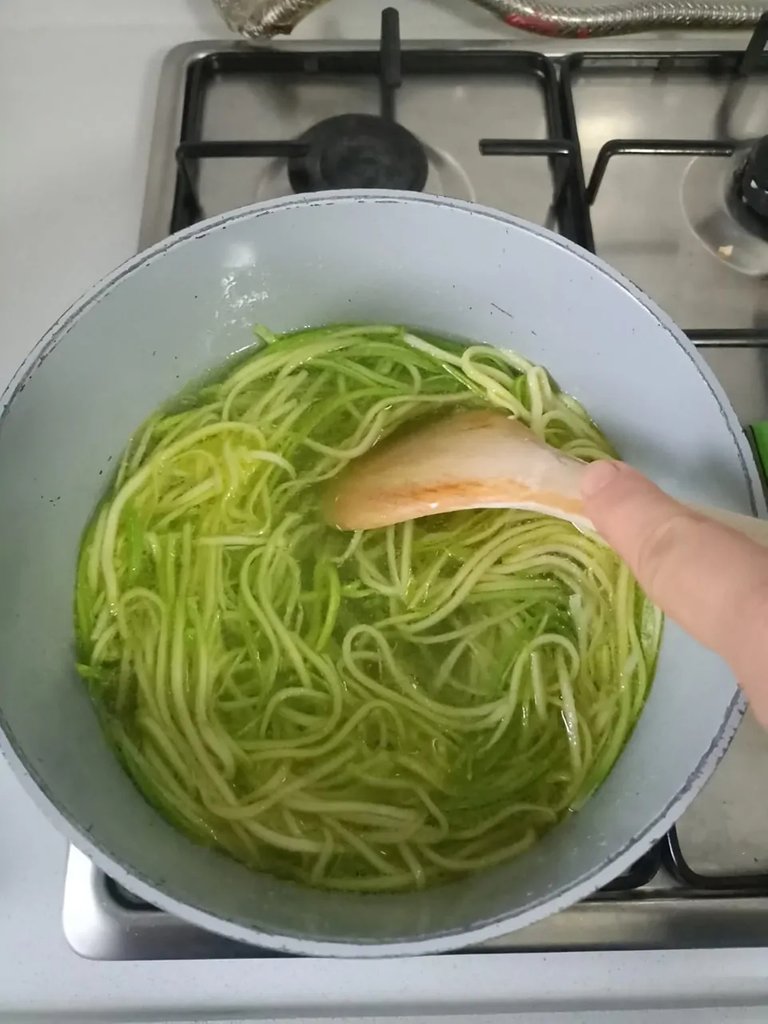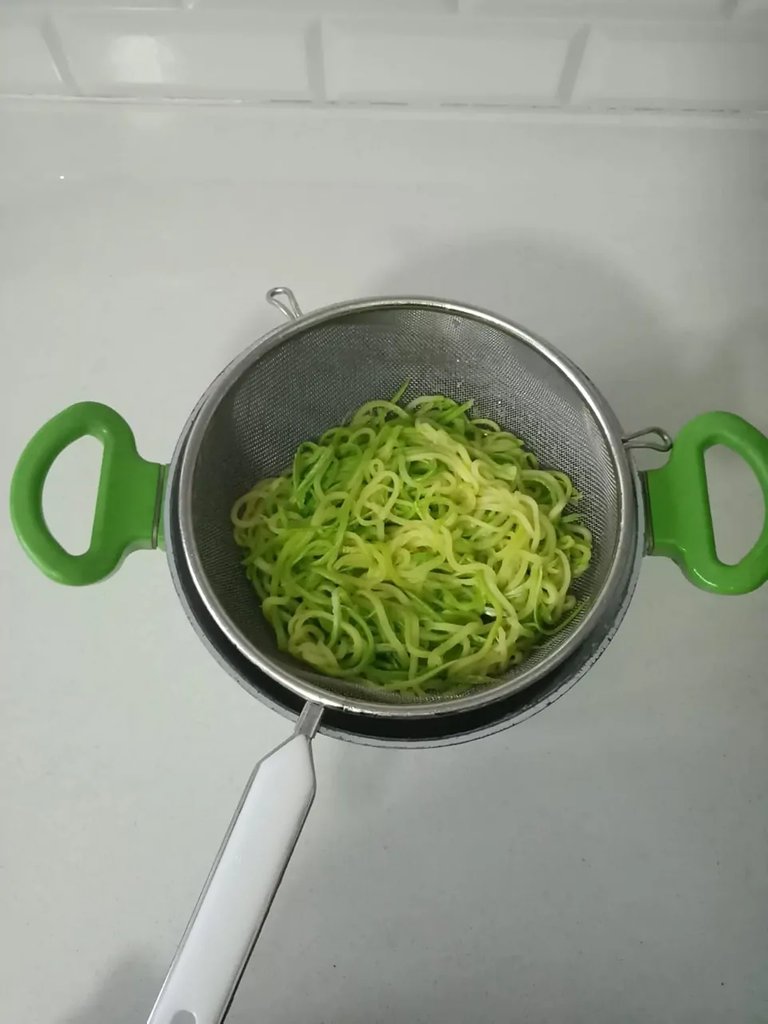 Our zucchini spaghetti and sauce are ready. Now we can prepare our meal for cypress.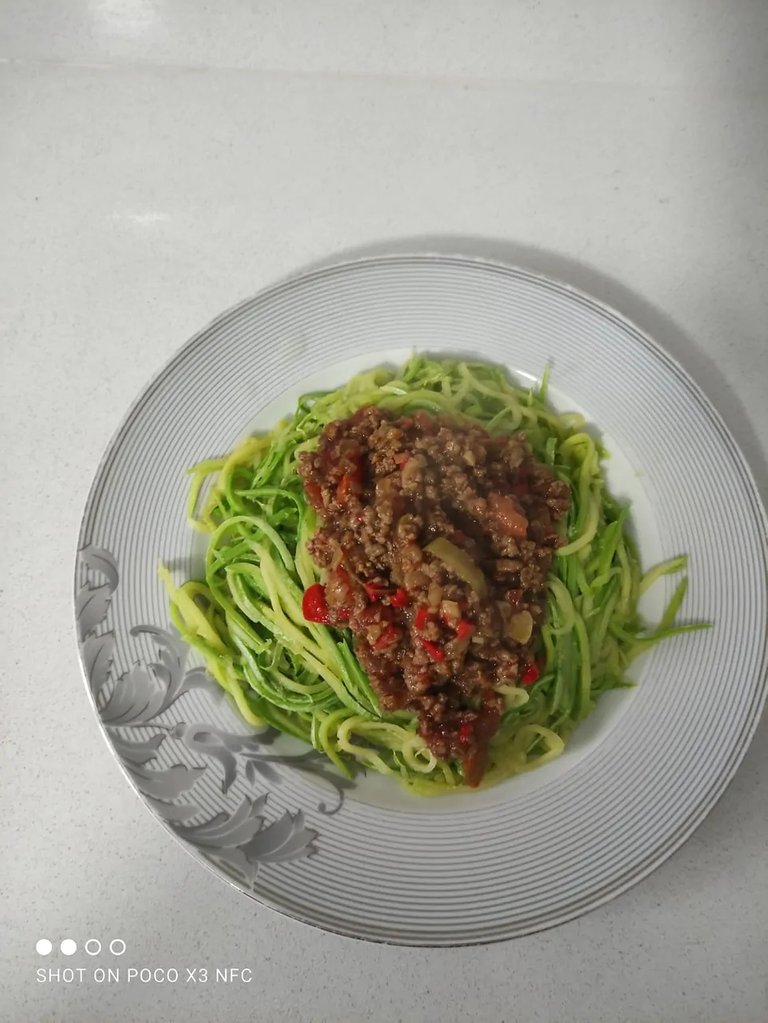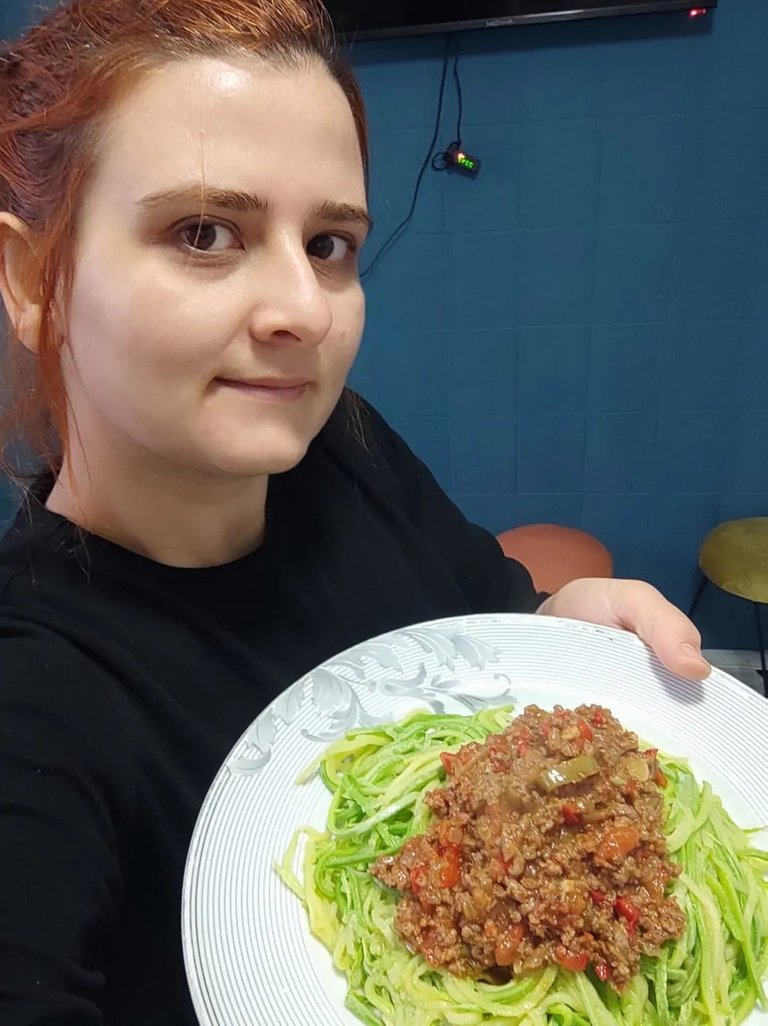 Finally, there is one more thing I want to add. When turning the squash into spaghetti, the interior remains.
I make a small appetizer with these portions. I recommend this to you too.
I grate the remaining zucchini pieces. I roast it in a pan with a small amount of oil and serve it by pouring garlic yogurt on it. So I don't waste any food in my kitchen.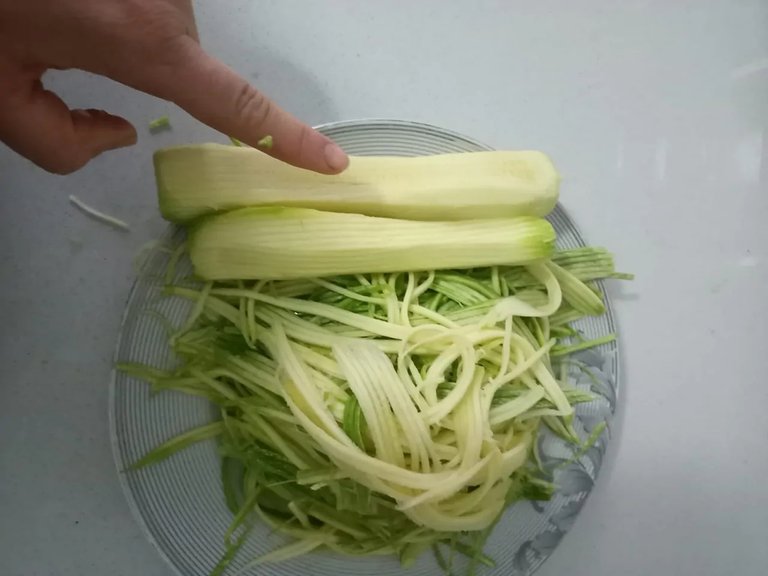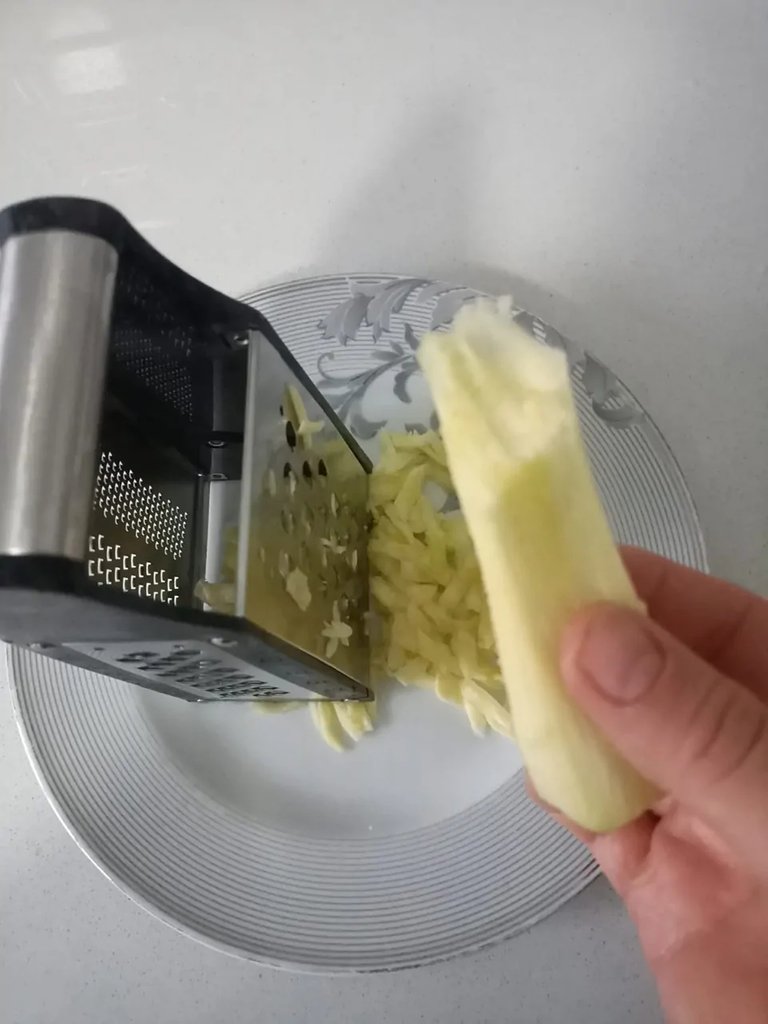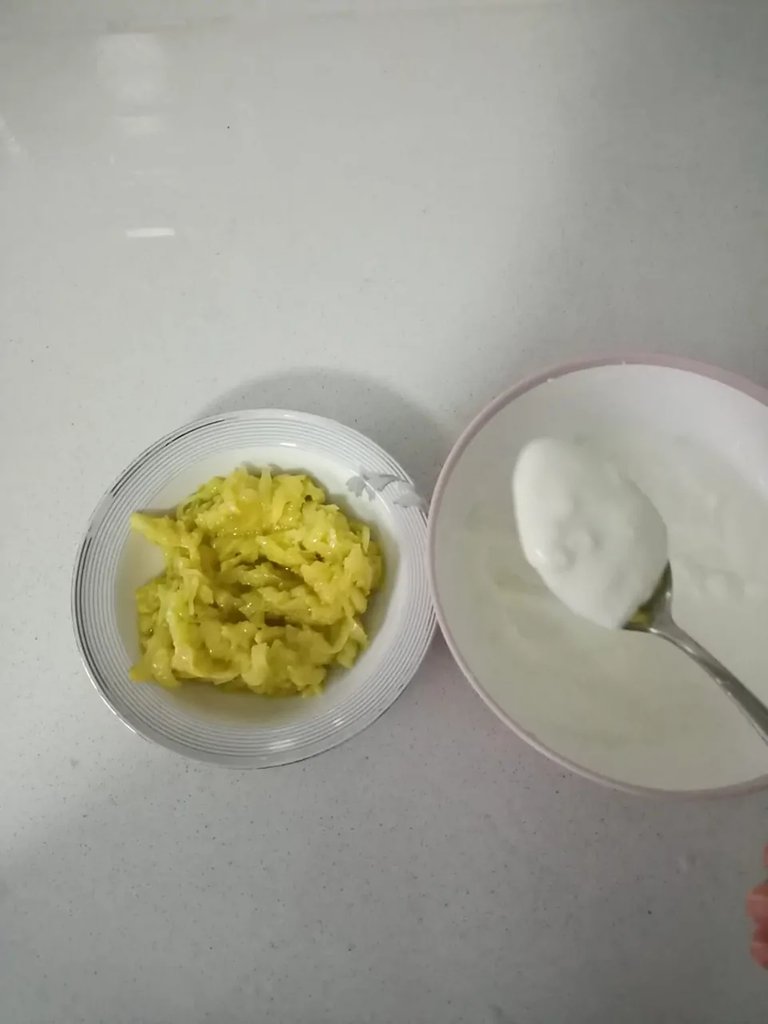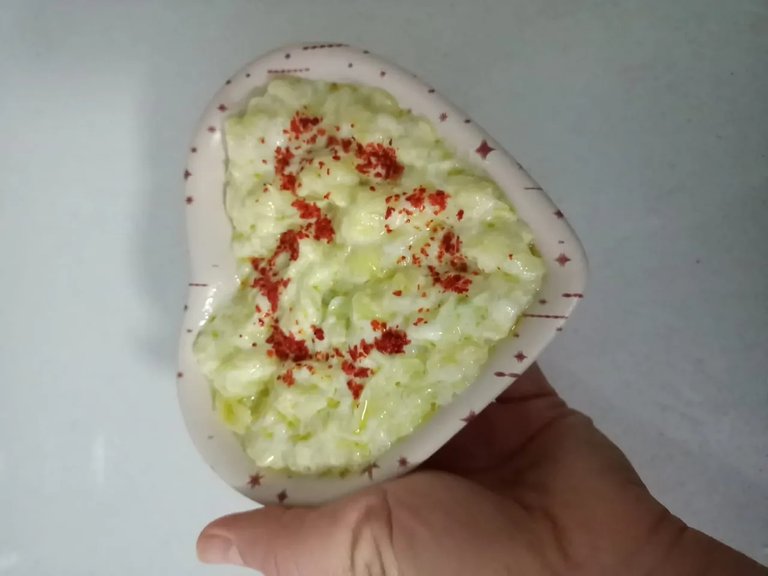 Thank you for reading my article.
Follow my meals and me lovingly.
Goodbye with love.
Thank you very much for your support.
---
---