The 🍊🍊 season Grapefruit 🍊 in the village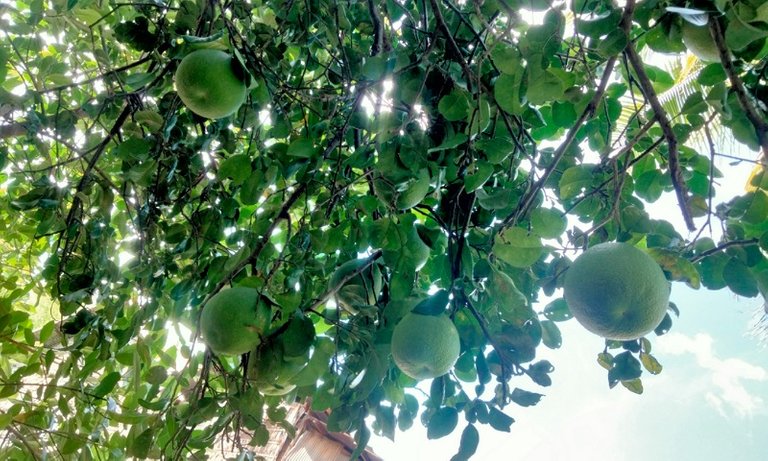 Hello Hive, Today I pick the grapefruit in the garden around my house. This is my grandma garden in house. She grows plants in the fence around her house. I requested her grapefruit for picking it to eat it. These grapefruits it is starting bear fruit and there are many trees in my grandma house. In October, cambodia it is flower and there are many fruits. These fruits it is big and you see in the picture as small as fruit. It begins to bear fruit twice a year. My villager like growing plants in house and garden or especially we take it to grow in the mountains because it is cool for growing.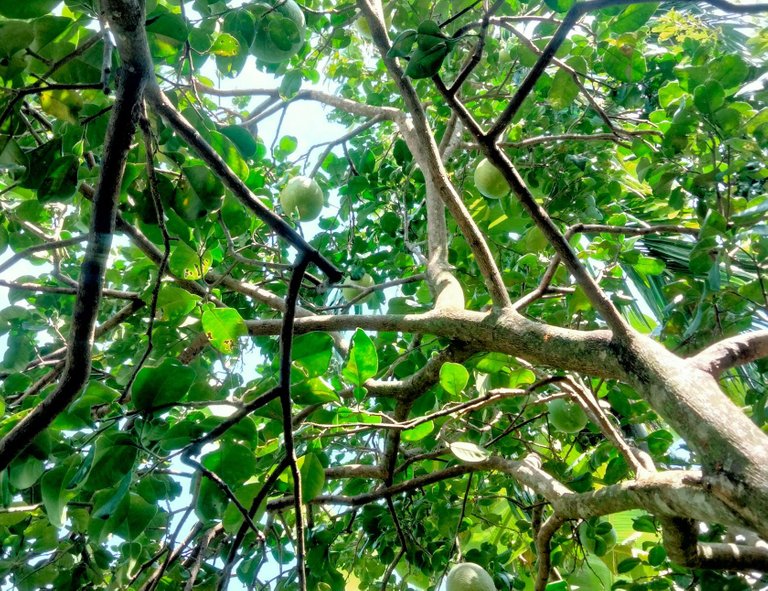 This tree it is tall and I climb on for picking these fruits. In the picture I take photograph by oppo A53 and there are many fruits in the brenches. In the tree there are many ants bite me and I'm really sick for those animals bite me.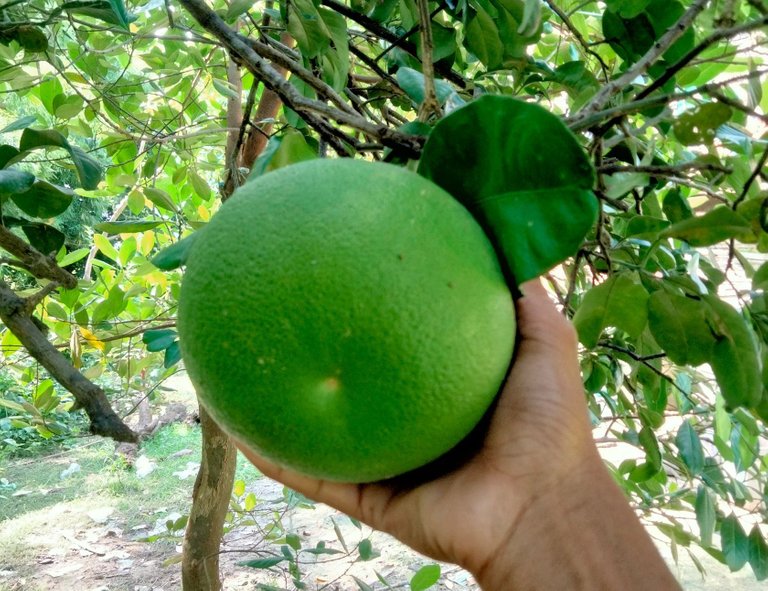 I picked this grapefruit and this grapefruit weighs half a kilogram. Sometimes I use R'sey for picking it far from hand and it is big than other oranges.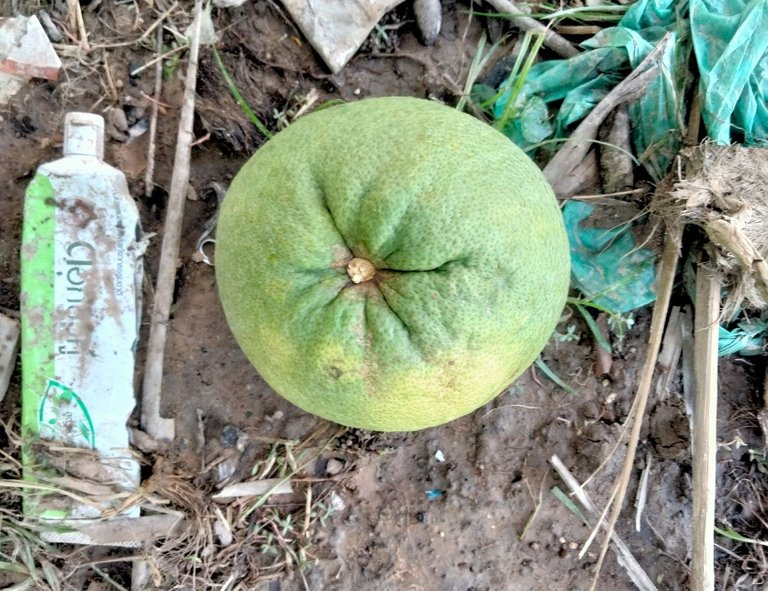 It is fall on the ground and now it is ripe for picking it to peel eat it. Every morning I always collect it for saving eat it. When it is ripe has colored yellow.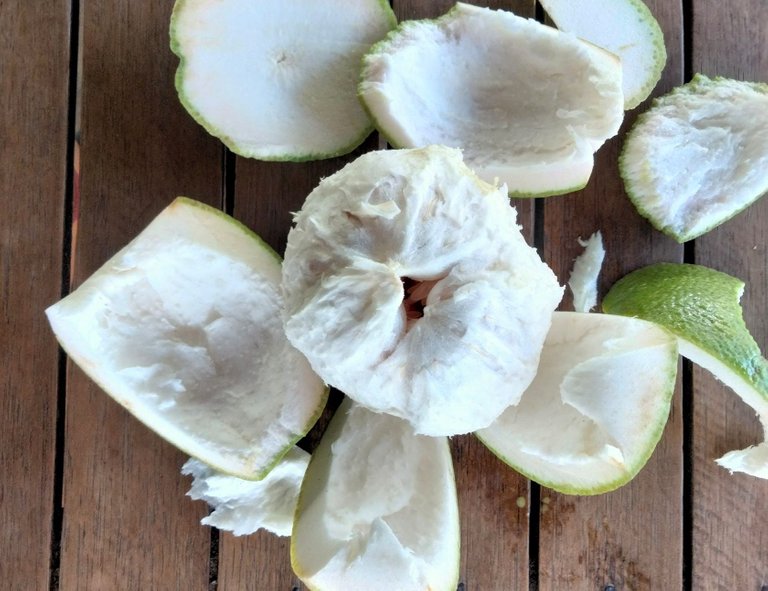 I put it in the bed. I use knife for peeling it and this grapefruit it has a thick skin. When there is a cold, the bark is boiled for bathing. It helps us breathe easier.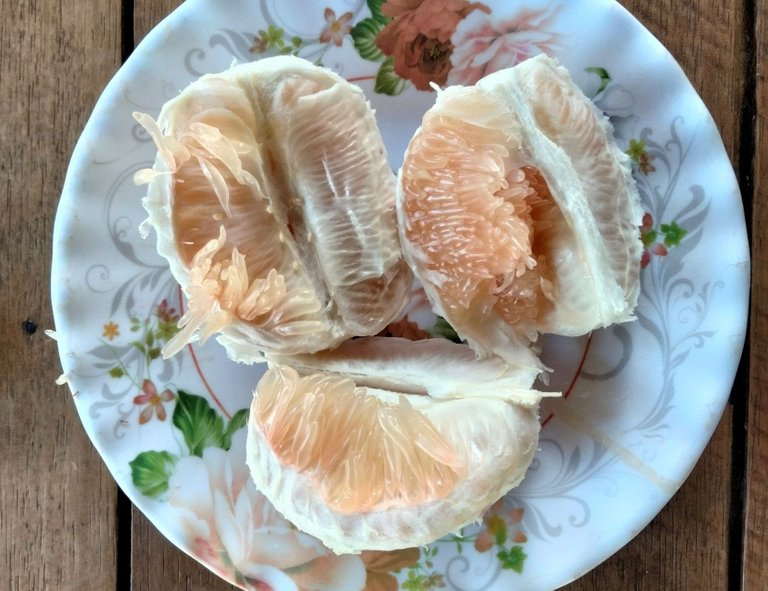 I put it in the plate and I ate it. It is delicious and it is sweet. We do not need to eat with salt because it is sweet. I could buy it for you eat it and you don't forget come here in my village.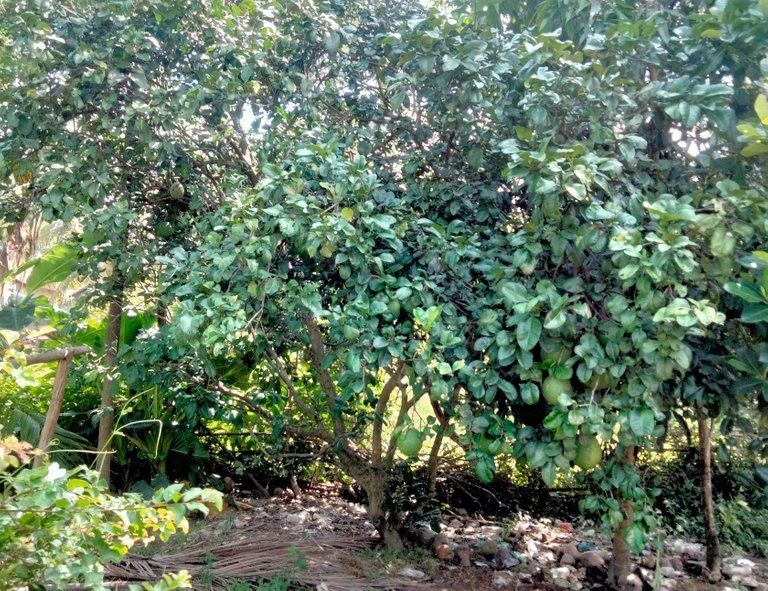 This tree it grows well and there are many fruits in the brenches.
Thank you for reading. Have a good day. Escape the covid-19. Stay home safe with family.
---
---