🏠The poor family and helped from government for building house 🏡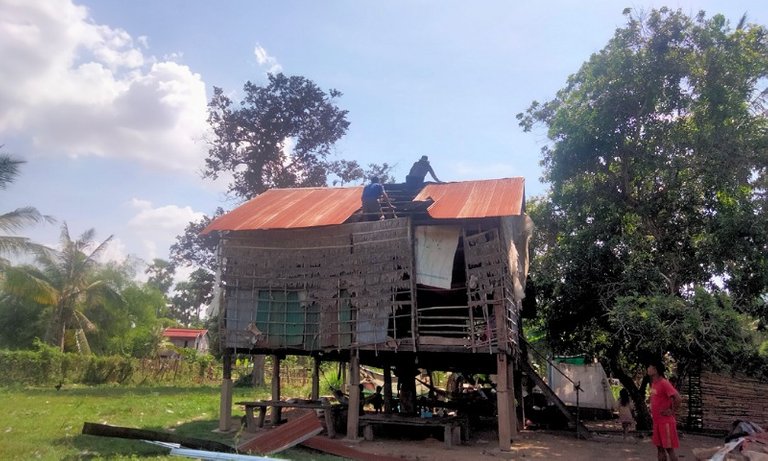 Hello everyone,This house is in my village and my neighbors are poor. I like come here for visiting him and he is not any children for support him. The house was dilapidated and the wind blew it open. People live here very poor and I sometimes report to authority for helping them. He stays alone and there are three children in the family. He takes care by neighbors in the village and he is sick rest in house. He is very sad person in the village. Their children work in abroad county. They don't send money for paying living everyday.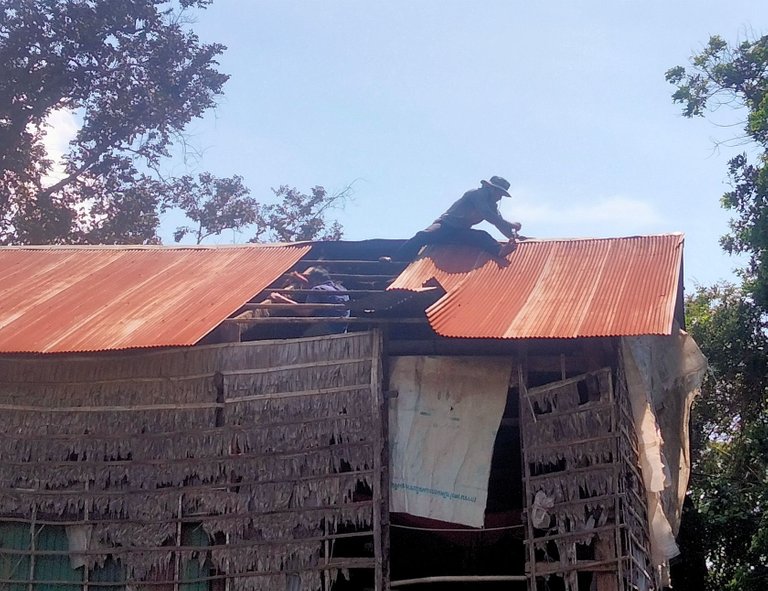 The villagers helped move the zinc to make new repairs. They use R'sey for make wall and palm leaves. It's very old for things using in house. This house I think it will be fall if owner house don't repair it.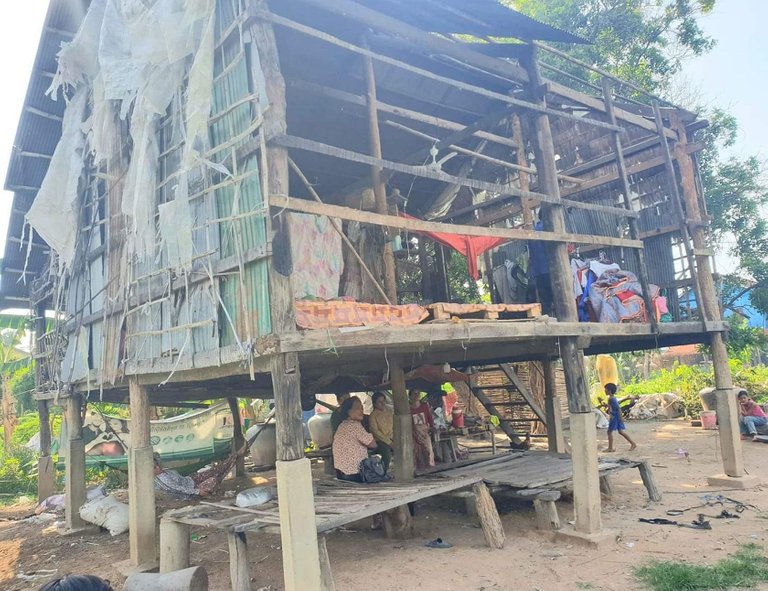 He moved it to place the zinc. It is six meters long and five meters wide. The owner is sitting under house. He doesn't have alot of property for living and he helped by government for building house.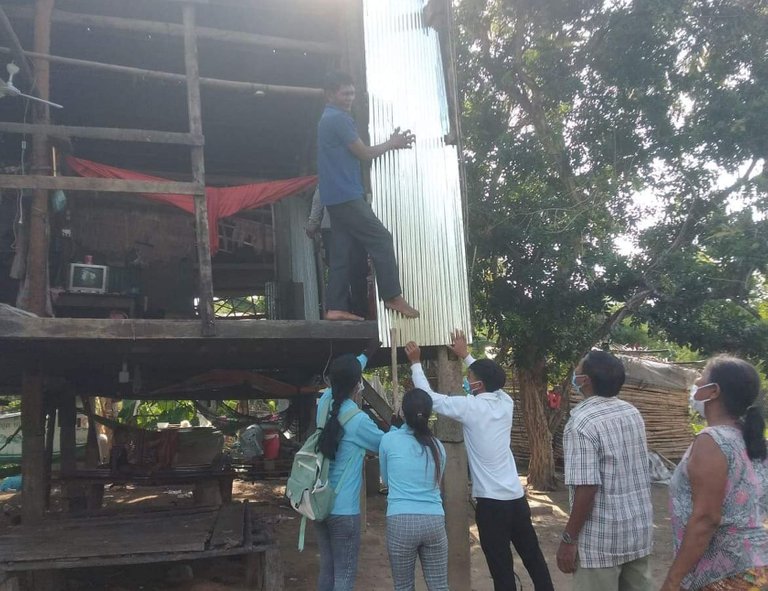 I helped build houses with the authorities, the village chief and the people living in the village. He is happy that the authorities think of him. They are seeing house for preparing zinc to put it. I lift the zinc and stand under builder.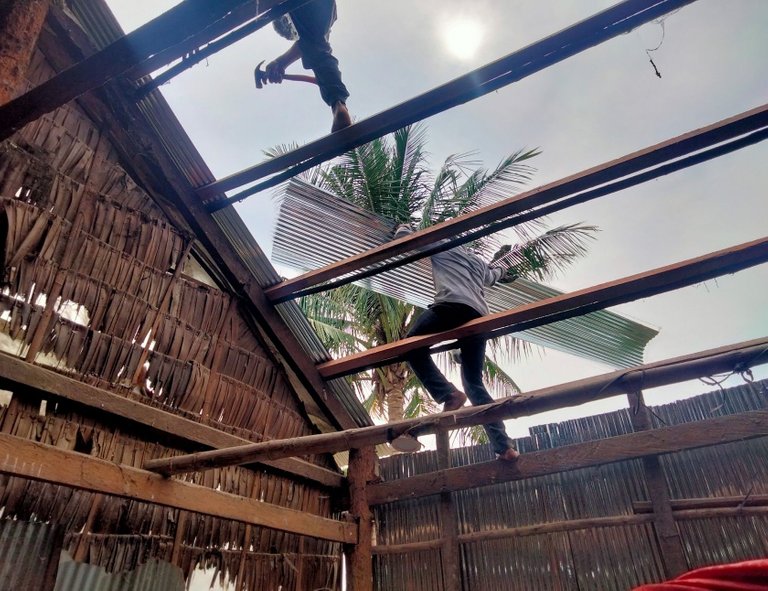 He climbed onto the roof to cover it. He lifts zinc to give another on roof put it. He is very hot under the sun for building it. Builder is not afraid falling in the ground. He is expert and he makes alot of houses in the village.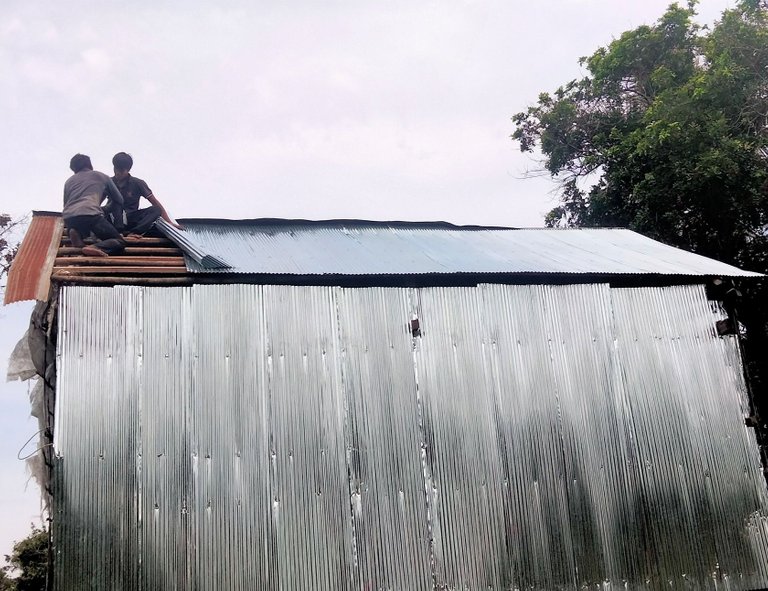 This house is already built. It looks like new and some places are not waterproof. This house it is tall and it is not big. Finally I hope you like my description.
---
---