🌾 rice is starting and see landscape there 🌾 🌆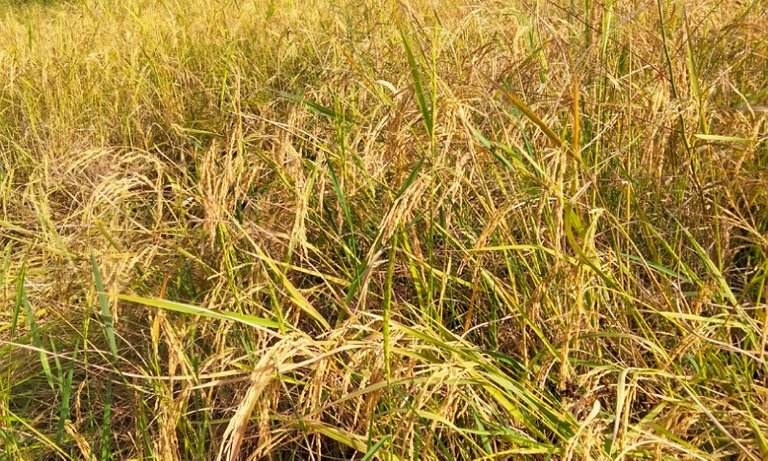 Hello everybody, today I walk in the rice field behind my home. In cambodia, rice is starting ripe and my villager are harvesting it. This rice called name romdule. My villager like doing it and rice is soft. They like eating it and sell it on the market. It's medium price and seven riel khmer in one kilograms.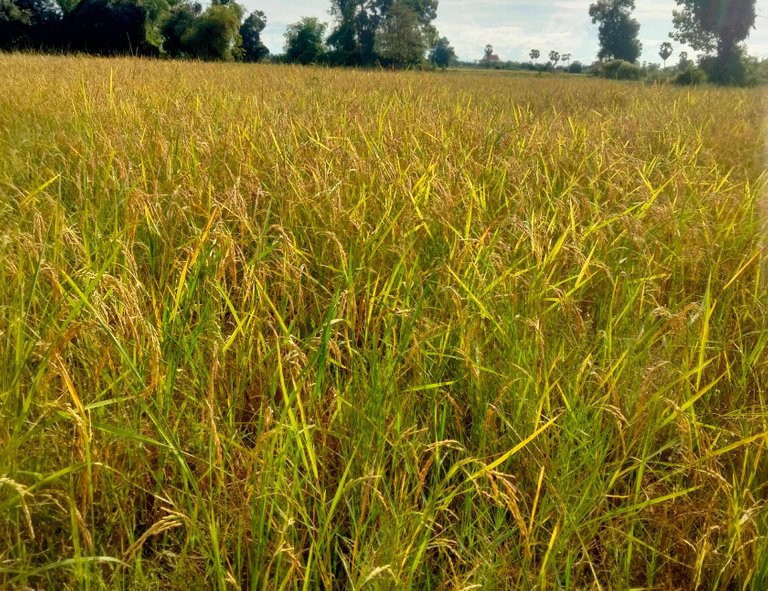 This month in here, we harvest it and there are many rice fields starting ripe. I see the landscape to make feel fresh and breathe air in the forest. I always come here to take care it and I will collect rice for support family and sell to pay with bank. My family are poor and I must do this rice for sell and I go to learn at political institute of pursat province.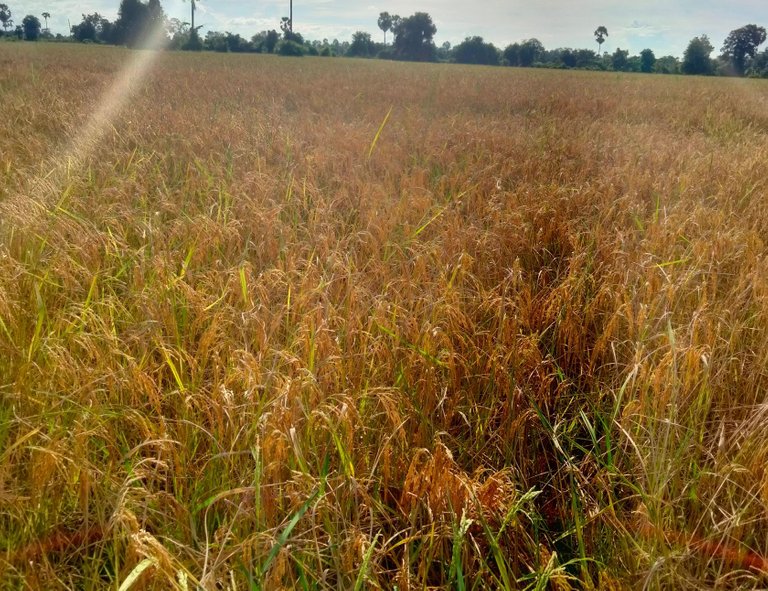 It's very hot and this season in cambodia, it is cool and rice is good for collecting everyone in the village. You see rice in the picture that I show you.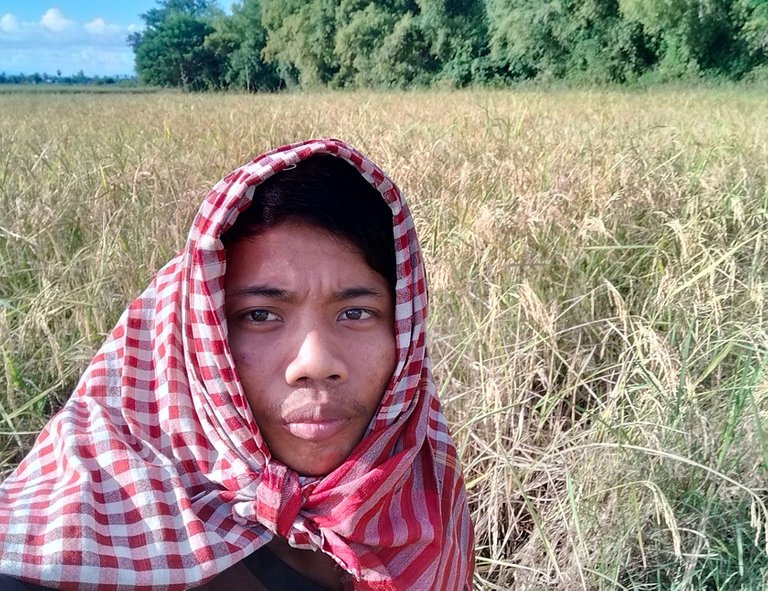 Sun is very light and I take photograph under sun. It's good weather and I wear scarf stand in the rice field.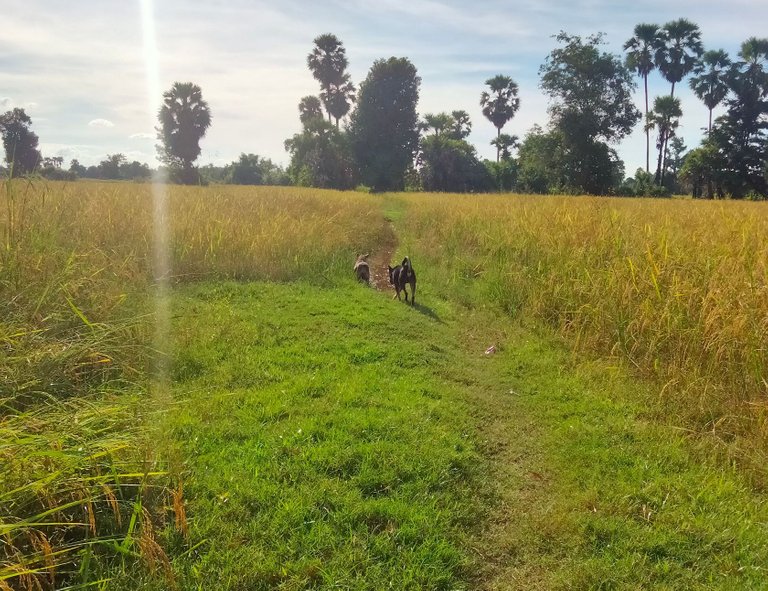 I walk with my dogs. I'm very happy when it goes out with me. It always runs with me and I like it them too. Sometimes it sees the animals in the forest. It shouts very loudly for me to see animal.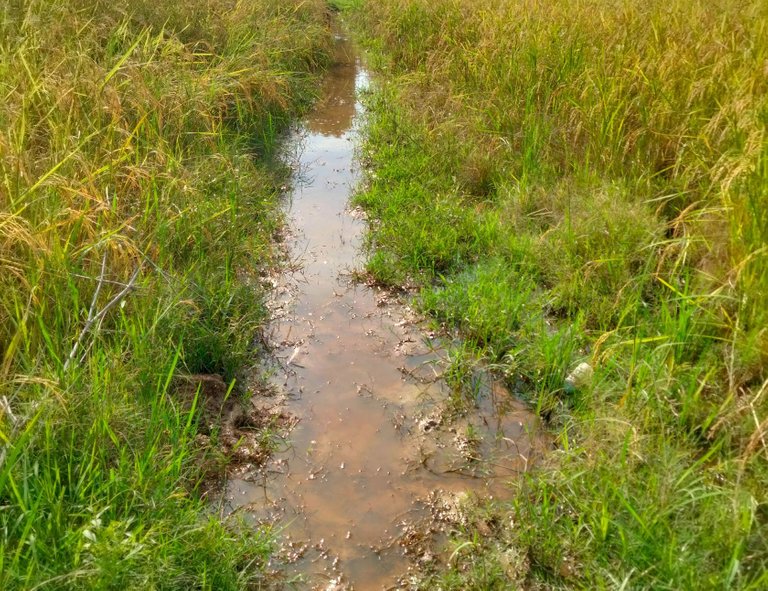 This road is soil and water is low. I across this road and there are alot of rices behind house. Rice tree is good for buffalo eats it and taste is sweet. I ever eaten it and take it to make sound to listen. I'm feel bored and I always go alone to think in activities for my life.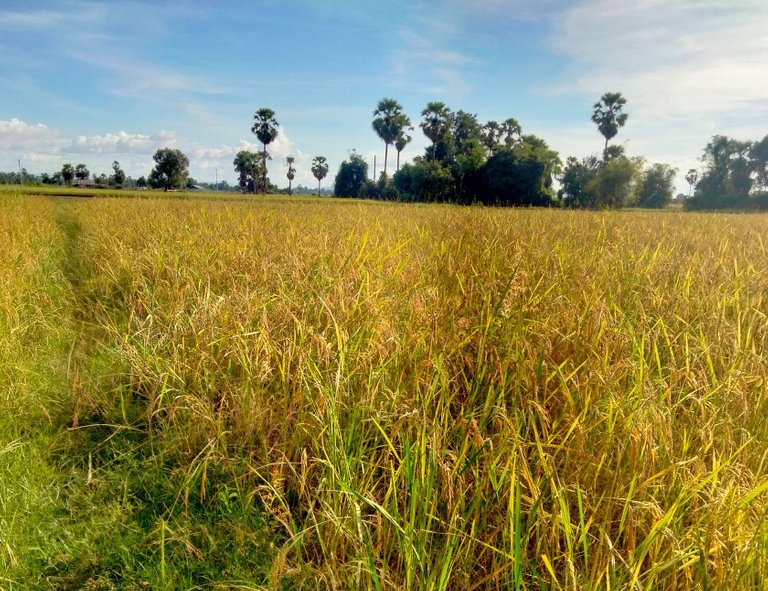 Rice is good for me and I'm a farmer and my parents are farmers. Finally I hope you like my description.
Thank you everyone for reading. Have a good trip. Escape covid-19. Stay home safe with family.
---
---