First day I study 💻🖥️ in the class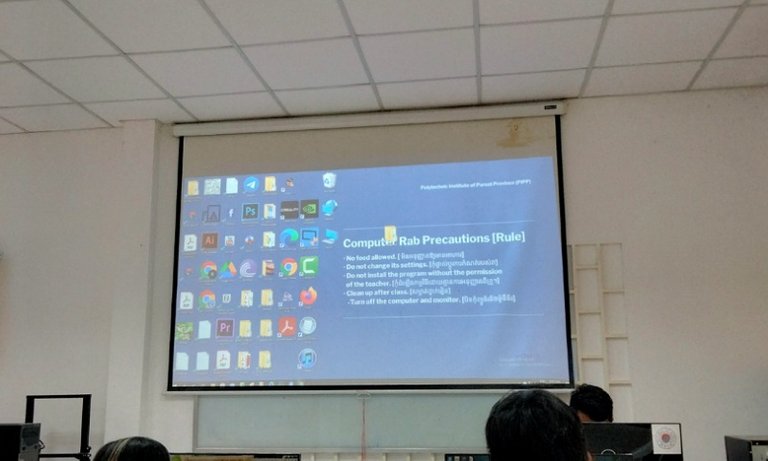 Hello everybody, today I go to school for learning of me and it's first day for meeting friends come from other village. I'm really happy for meeting teacher and friends. Now my school is starting open for students to learn and this is my class for study about IT. I have not learned for many months in study. My teacher is starting prepare about lesson for teaching him. I start to learn at 8am to 11am in the morning. I study five subjects for learn and after that leave school I go home . I ride motorbike for quarter minutes arrive home.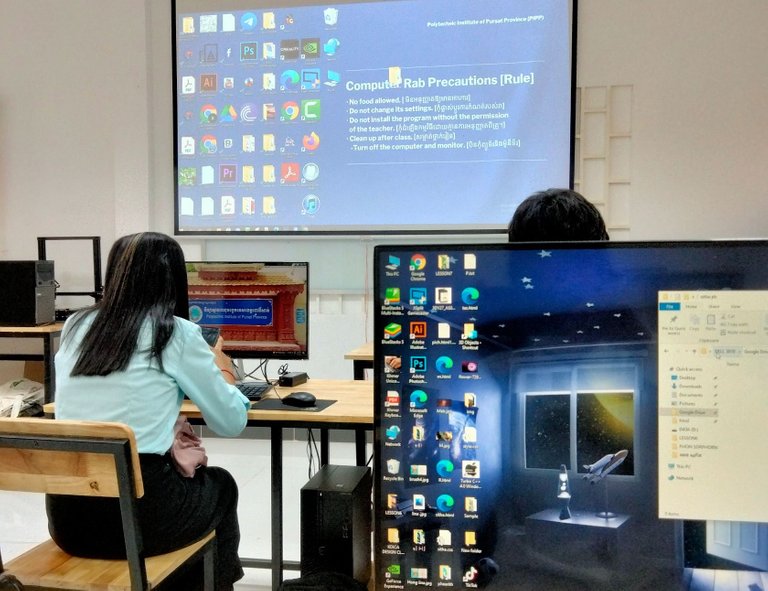 I opened the computer and I clicked the keyboard very slowly because I never write letter on it. I find the file for opening to learn. I forget the file store in it and I asked teacher. I think I forgot many lessons about learning this subject. My friends are listening teacher tell about code and he say how are you? I and my friends say I'm fine all together. He always shares knowledge for students because he wants me work in the state. He gave advise to all students in the class and we must stardy hard and work hard. We have just successful in life.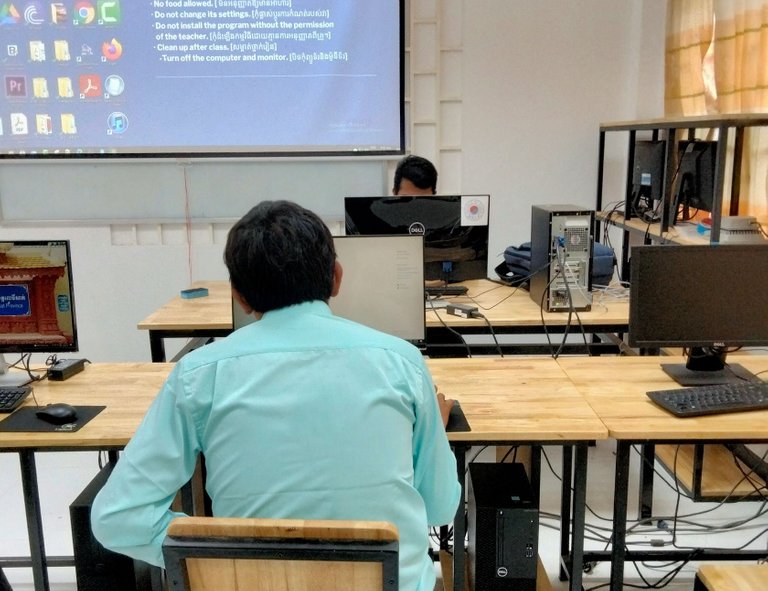 In the class I like writing about lessons with subject and we use computer for development code. Computer is enough for learn in class. There are twenty computers and twenty chairs. I learn with foreigner teacher and khmer teacher.
My like speaking english with him and he says very fast. I listen a little for saying me too. He is korean teacher and he stays in the city. Every morning he always goes school and help teaching students in class. He is friendly teacher for me Finally I hope you like my description.
Thank you for reading. Have a good day. Escape the covid-19.
---
---