Polish Landscapes - Springtime Flow
Hi Folks!
---
This is one of many shots I took during today's trip to woodland area known as Las Warminski forest reserve.
My goal was to capture the fresh greens of spring season and to gather a video material for new movie about 'How to master a panoramic shooting"
This shot is not a pano - a single frame of flowing river Lyna - little longer exposure, polarizing filter, tripod, wide lens - and of course - beautiful scene around, made this shot really nice in my opinion.
Stay tuned for more - soon I will post other amazing views of the Polish woodland springtime images.
It is late already, so only this one today - I was in the cinema, watching 'Viking' - I have some thoughts so I will post my own review soon - the movie is worth to say something about it.
Cheers!
---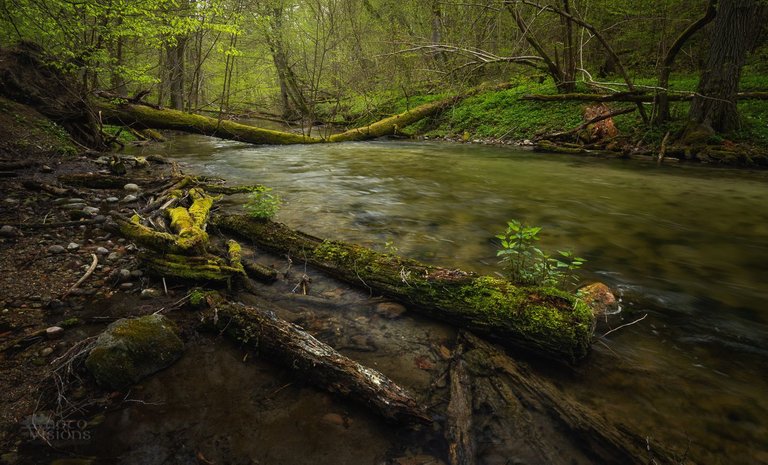 ---
---
---
---
Places to visit:
My YouTube channel: https://www.youtube.com/channel/UCW6Bp19byFzuxhFQwf8WjNQ
My web site: https://www.asphotovisions.com/
My insta: https://www.instagram.com/photo_visions/
My FB fanpage: https://www.facebook.com/AdrianSzatewiczPhotovisions/
My 35Photo: https://35photo.pro/adrianszatewicz
My 500px site: https://500px.com/photovisions_by_adrianszatewicz
---
Remember! Upvoting, Sharing and Following are the best way to show the authors that You like their work!


---
---