The Way Of Cats
My cats currently have four different water options spread throughout the apartment. This one gravity waterer is The Best One, though.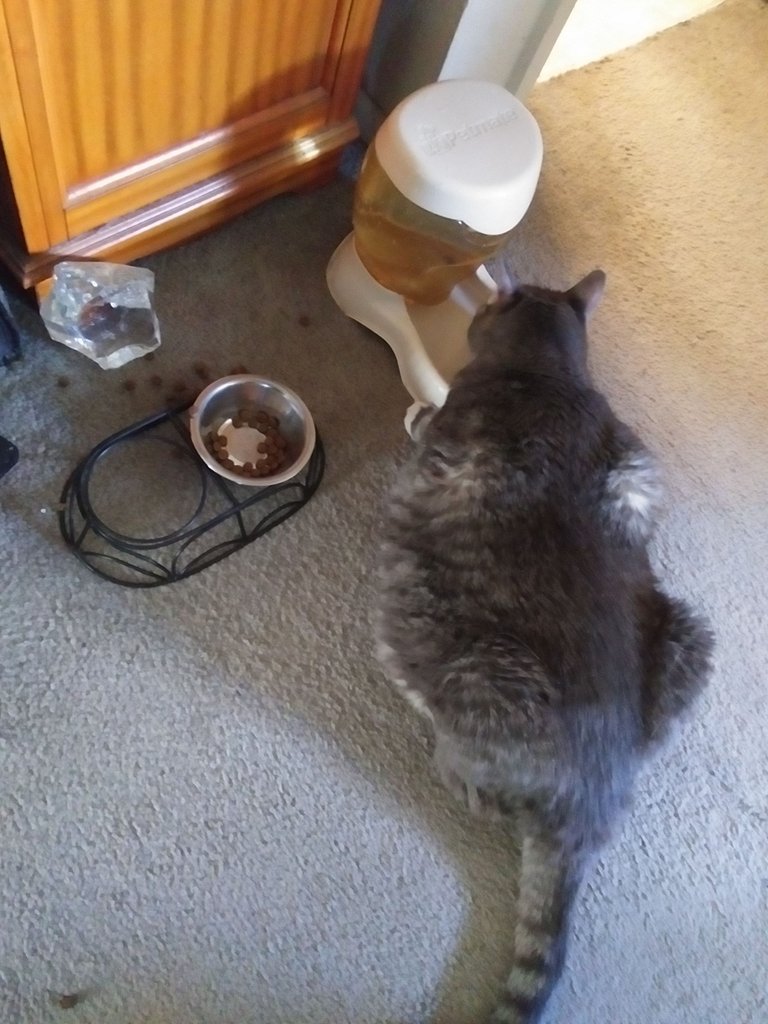 Yeah Yuan is a messy eater with kibble, he always ends up pushing some out the back end as he eats
This photo was taken right after Maggie had finished taking a long drink, and Yuan was waiting his turn to do so. I had committed a Crime and let it run to empty by mistake. You'd think it was their only source of water, but no. I promise we have others.
I don't know if it's the location of it (right in the middle of a high traffic, shared territory area), or the fact that it has a lower lip so they can crouch down like that to drink, or that it's the oldest one and so familiar, or perhaps something else, but it's definitely the one that gets used the most.
We also have the fancy water fountain: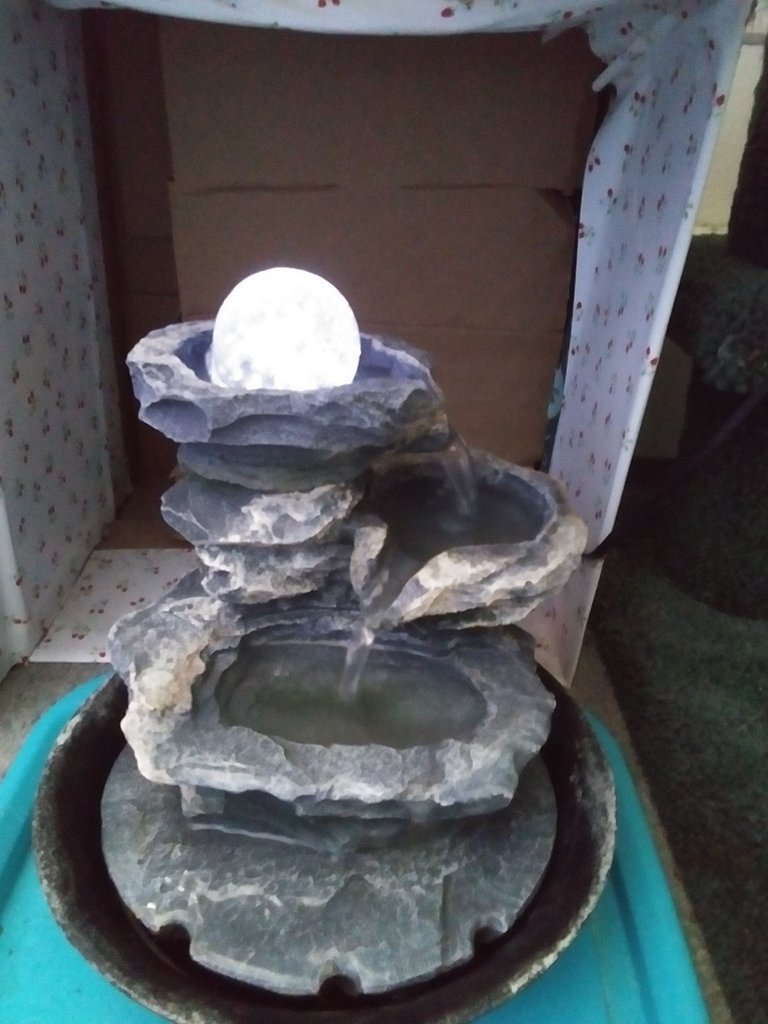 For a while, this was Maggie's main watering hole, and Yuan never touched it. Now since I put the Favorite gravity waterer out in the hallway though, even she doesn't use the fountain very much.
We have another gravity waterer in Yuan territory: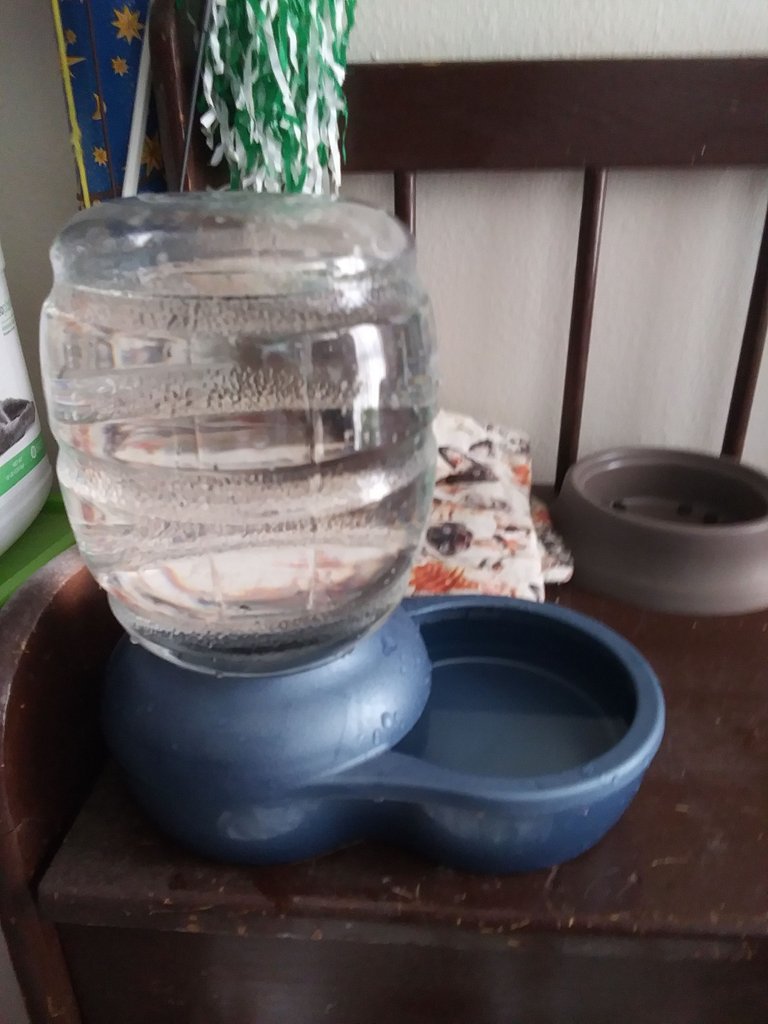 But this one isn't shared, because Maggie pretty much never goes up on the bench, so where's the fun in that?
Then we also have a regular bowl in the bathroom, where mostly Maggie but also sometimes Yuan like to hang out: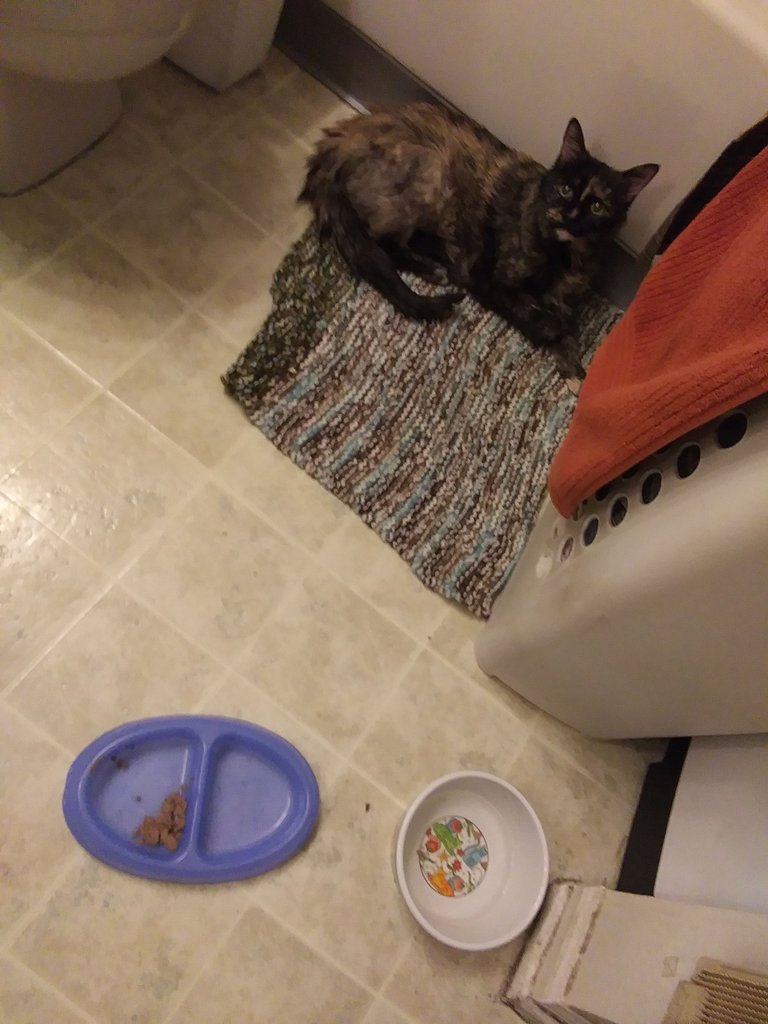 I do see her drinking out of that one (and see evidence of it after the fact; Yuan is the messy eater but Maggie is the messy drinker, and I'll find food bits in the water), but funnily enough she'll often drink a little out of the bowl, then go out into the hallway and drink a little out of the Favorite. Gotta spread your drinking around and mark your territory, I guess?
So yeah, this is one of those How Cats Are things that we silly humans kinda scratch our heads at, lol. Like when you buy a fancy cat tree and they want the box instead.
Do your kitties have a Favorite something even though there are other options?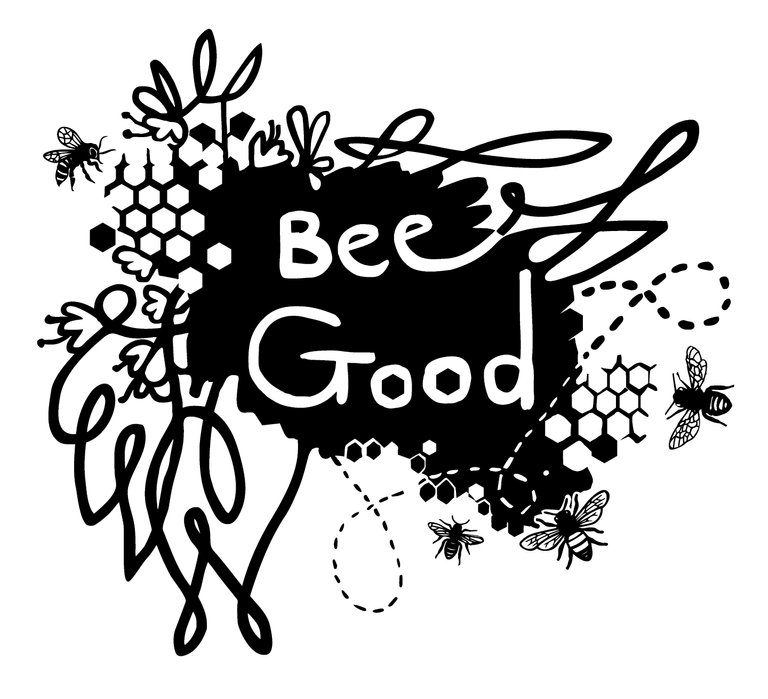 ---
---