Saturday Savers Club August Report
Hey SSC friends! I'm back with a progress report. It's only been 18 days since my last one since my reports were shifting so late in the month, but I wanted to get it back closer to the beginning of the month so here I am! Let's talk numbers.
Goal #1: Music Keyboard Funds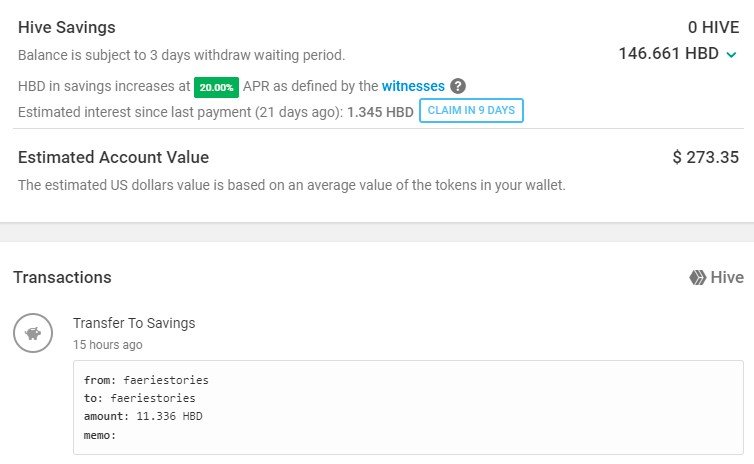 So I deposited another 28.855 HBD into my savings account over at @faeriestories this month, bringing me to a grand total of 146.661! My goal is 275 HBD, so I'm over halfway there now, yay!
Goal #2 of 200 EDS was completed last report!
Goal #3: Finish French Textbook
Once again I have to fess up that I haven't studied for a few weeks. Oopsie. I will get there, I just have been focused on other things, like finishing sorting through all that stuff from my mom's attic (almost done, really!).
I did a few small power ups throughout the month (since this week's SSC post was talking about participating in HPUD), but didn't hold them and wait to power up 'til the 1st. It would have been shy of earning a badge anyway, since I was focusing on my HBD savings. I have a soft goal of reaching 7000 HP now since I'm close, which I think is doable, but I don't want to add it to the official "goals" until and unless I hit my HBD goal. My original goals are the priority, anything after that is icing. :)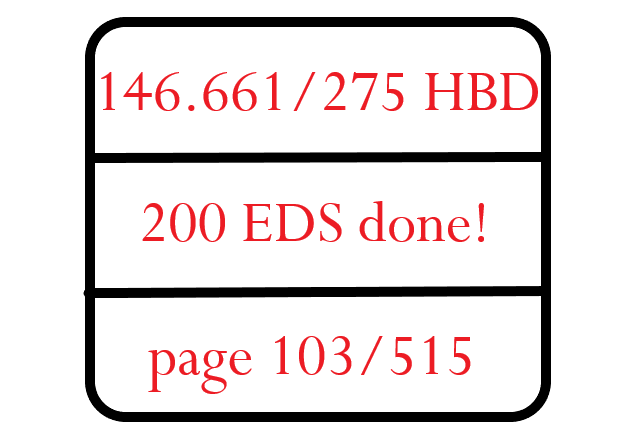 Thanks for reading and have a great savings week/month! :)
---
---