Cleaning Inspiration
Soooooooooooooooo I did a bunch of power cleaning of my apartment today. I did a load of dishes, cleaned some kitchen counters, vacuumed, scooped litter, threw out trash, changed bed sheets, folded laundry, AND did a petsitting job plus ran an errand. That's a lot for me, but I was inspired. What, pray, inspired me?
Nesting photo: look, a clean counter!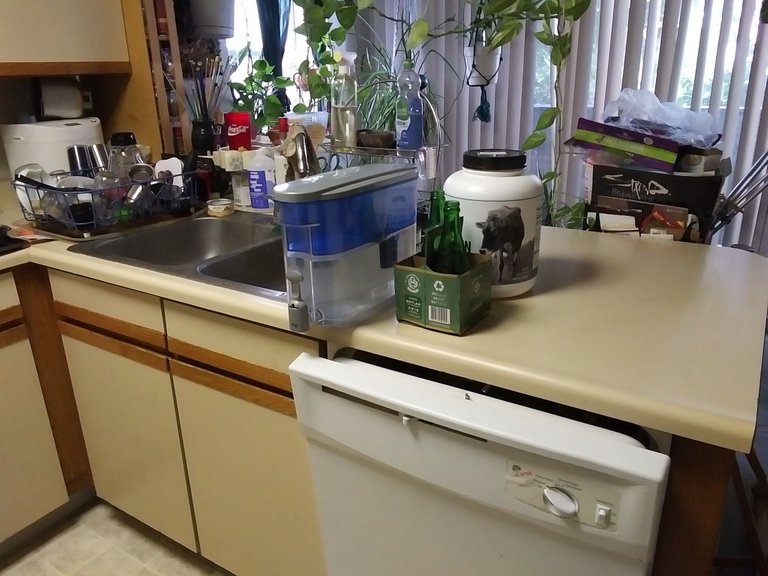 Well, I woke up this morning and saw a mouse just sitting in the dining-room-that-isn't-a-dining-room. Just sitting there. I moved to try and catch it in a bucket, but it (slowly) scuttled under Dudley the Dragon Tree (a big plant that is on a base with coasters; he went under the base). I called the super, and she said the exterminator was coming today anyway, so he'd come to my place, too. The theory is that, because they are finally repairing the exposed structural support beam in the garage that cars have been driving over for years and every time they did the whole building would shake - that the jackhammer that has been vibrating the whole building today scared all the mice out of the walls and into apartments. This is the first time in 14 years of living here that I've had one, though I know others in the building have had. I figure I have cats, and probably their smells scare off any mice; but the shaking building today was too much.
Anyway, as I was doing dishes waiting for the exterminator to come, I kept peeking around the corner and there it was, just lying next to the litterbox, dead. Or at least it looked dead; I wasn't about to poke it to check.
TW: dead mouse photo

yeah that's leaf bits from me repotting houseplants and making a mess recently plus cat litter on the floor; I promise not all of my floors are that dirty generally, lol
So the other theory is that it must have eaten the poison in a mouse trap somewhere else in the building, and just died here. I don't think the cats even knew it was here; it wasn't making any noise and I neither heard nor saw them going after it. I think it just died on its own.
So it was probably extenuating circumstances (shaking building) that drove it in here, but, nothing like seeing a mouse in your home to inspire you to power clean. And I did that. I am sore now, but I feel a lot better about how clean my apartment is. ;)
The exterminator guy came and took the carcass away and put a trap under my kitchen sink, just in case we get any more visitors, but hopefully not. He liked my cats and said he had two of his own - cat guys unite! :)
So that was my day. I was going to go to the post office, but I guess I'll do that tomorrow, lol. Have you ever been grossed out into cleaning all day?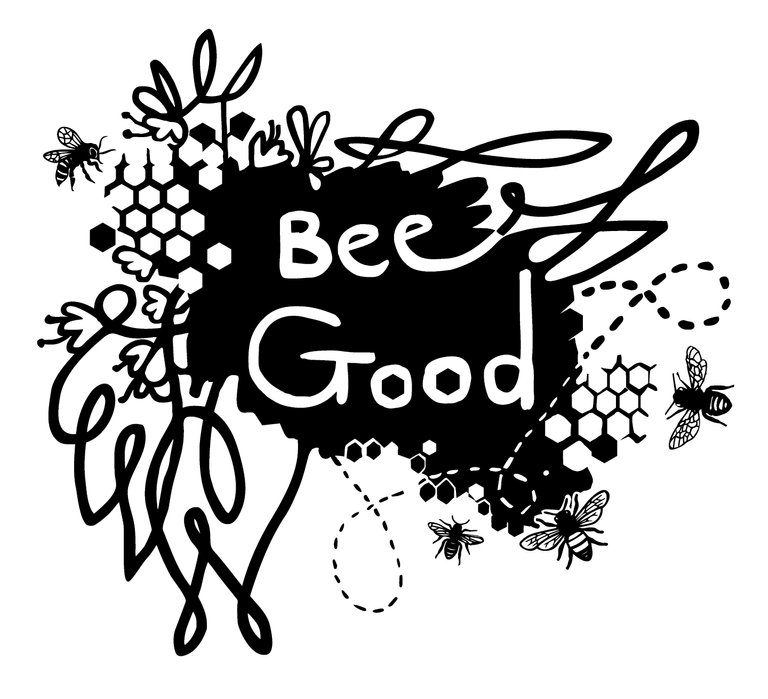 ---
---