PASSPORT COFFEE POASTERY ☕️☕️☕️
Hello everyone in the Cinnanmon Cup Coffee community. 😊
How is everyone today? I have had the opportunity to visit this coffee shop a few times, I found it quite interesting, so I decided to recommend it to you.
Do you often make coffee at home to drink? Or will you use ready-to-drink coffee? Personally, I like the strong scent of ready-made coffee, but I prefer the one that is ground from the beans. But if you grind and mix it yourself, it's too much of a problem, isn't it?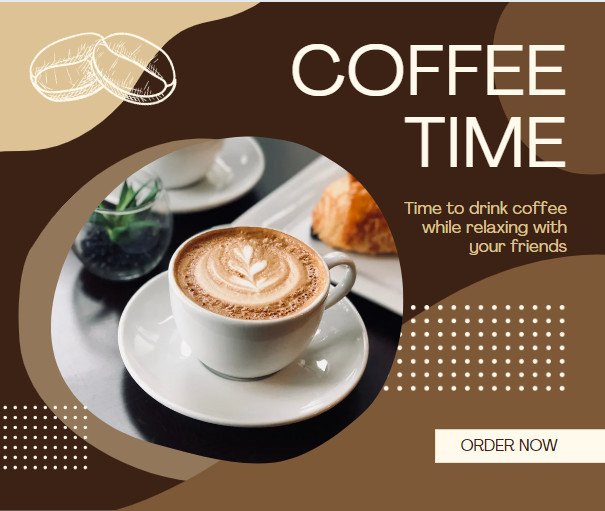 I found this coffee shop by chance during a meeting with friends, and it has become one of my favorite coffee shops. The shop is called Passport Coffee Roastery located at 03 Truong Thi 06 Street, Hoa Thuan Tay Ward, Hai Chau District, Da Nang City.
What is the first special thing you know? Here, the coffee will be roasted and ground on the spot, each stage from grinding, roasting, preparing, to the finished product, you can completely see it. Sitting and enjoying coffee, and smelling the aroma when roasting coffee, there is nothing better than that. This is a picture of the cafe's coffee grinder.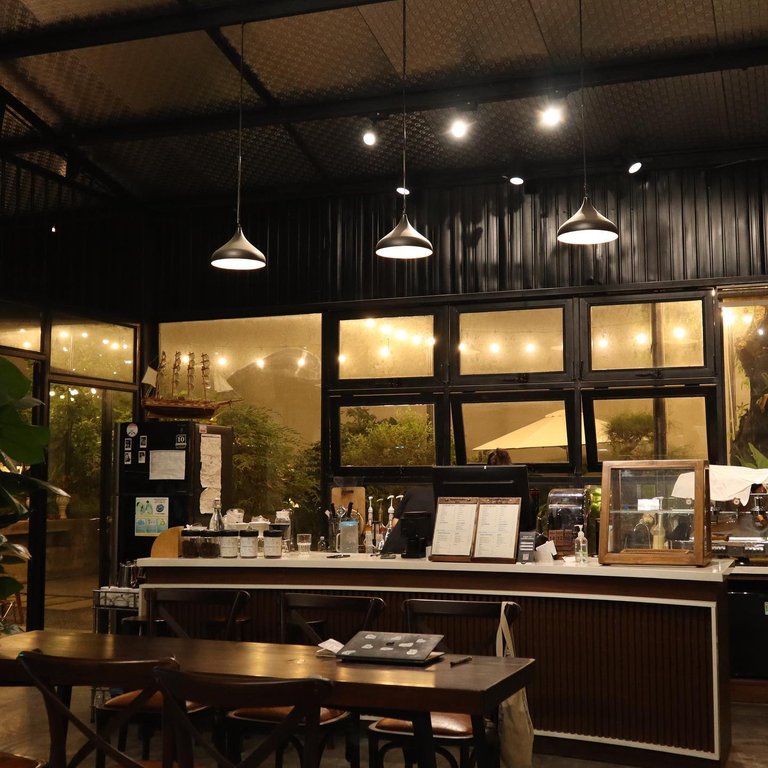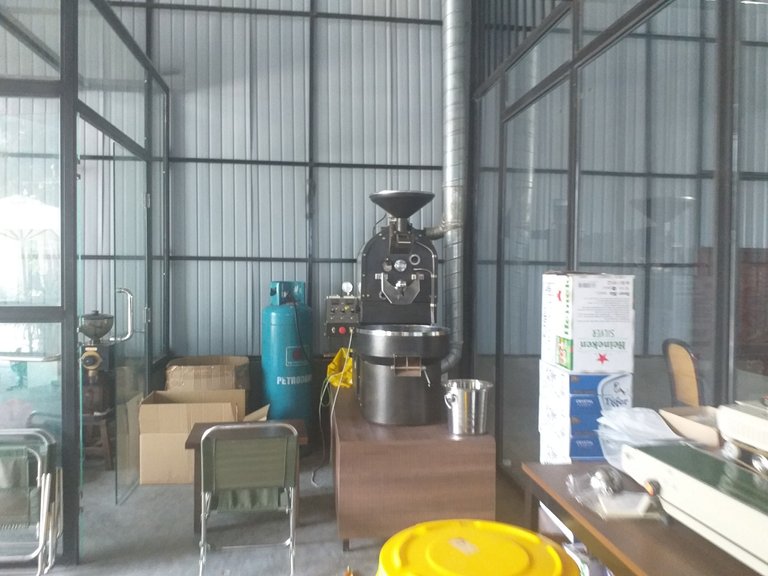 Previously, this place was a coffee roasting factory, later it was expanded and has tables and chairs to sit on.
Also because the coffee is roasted and ground on site, the shop sells packaged coffee that is ground directly from the shop.
And one more special thing is that in order not to affect the quality of the coffee when grinding, the coffee shop does not have air conditioning to avoid humidifying the coffee beans. Therefore, the entire space of the coffee shop is open space.
But you know, even when it's very hot outside and the shop doesn't have air conditioning, the space inside the restaurant is still very cool. That's because the whole place is covered with a lot of green trees, so it's not hot in the shop at all.
For those of you who have problems with your nose, can't stay in an air-conditioned room for too long, this is one of the good options, isn't it?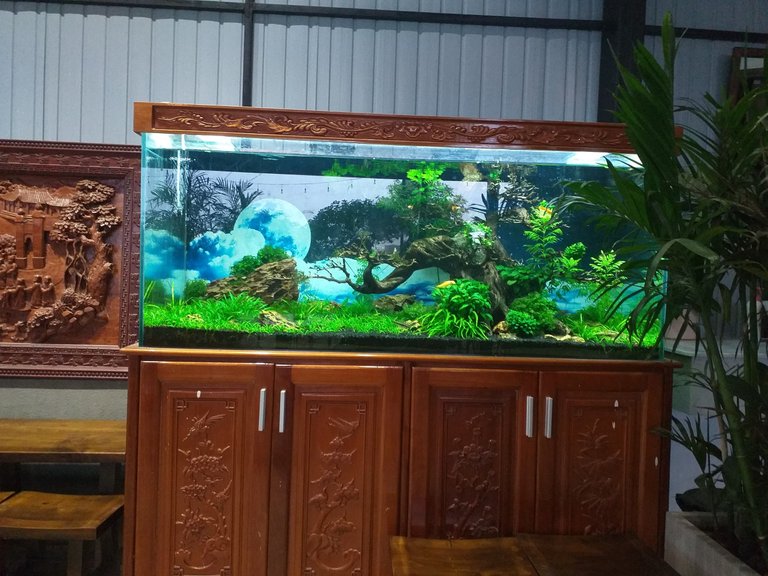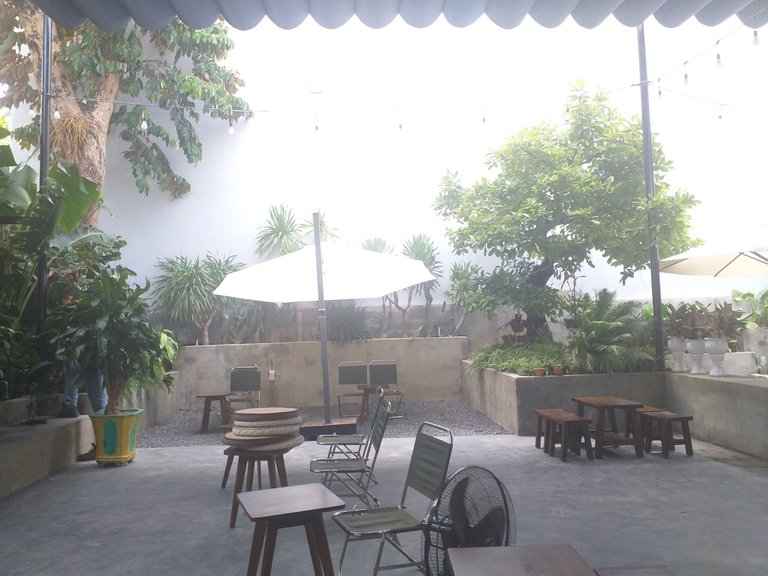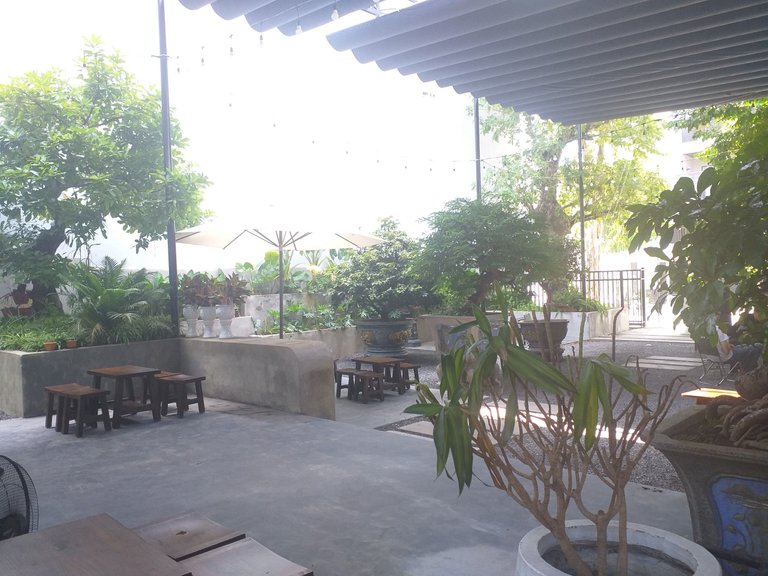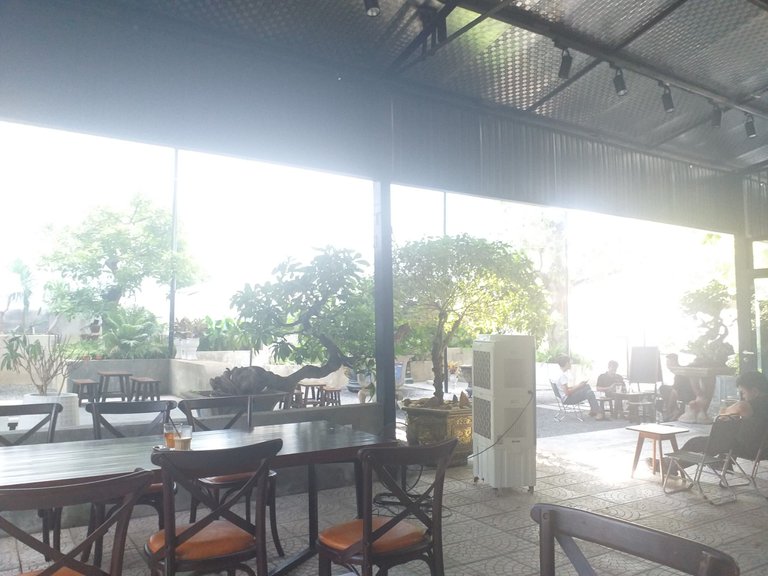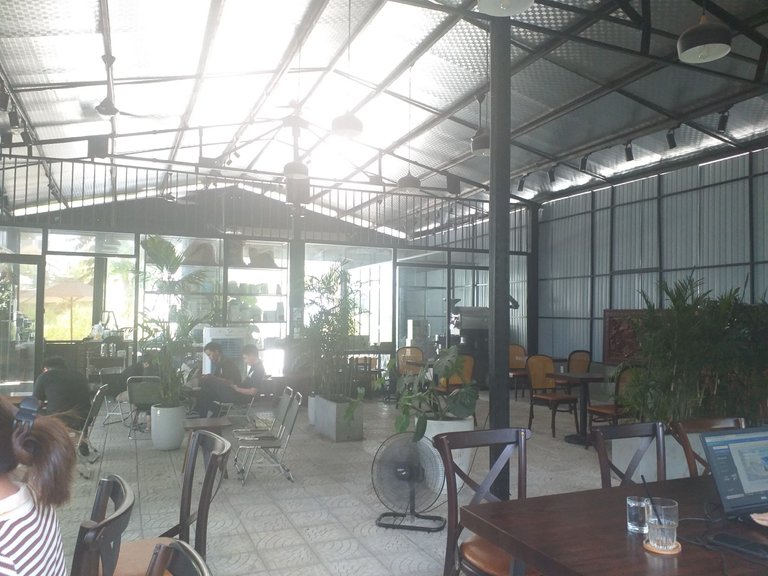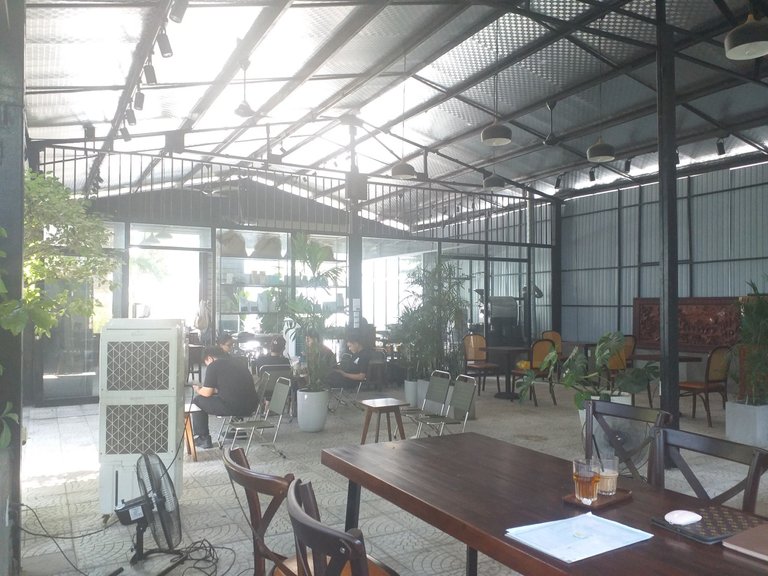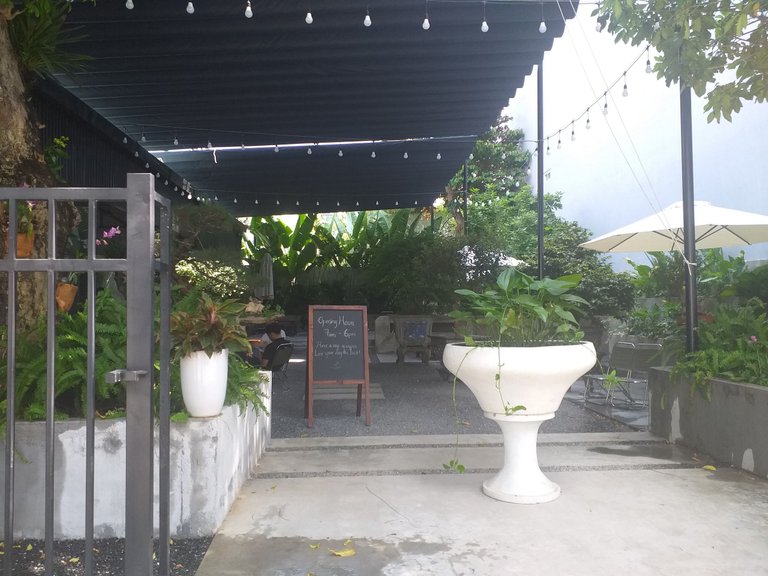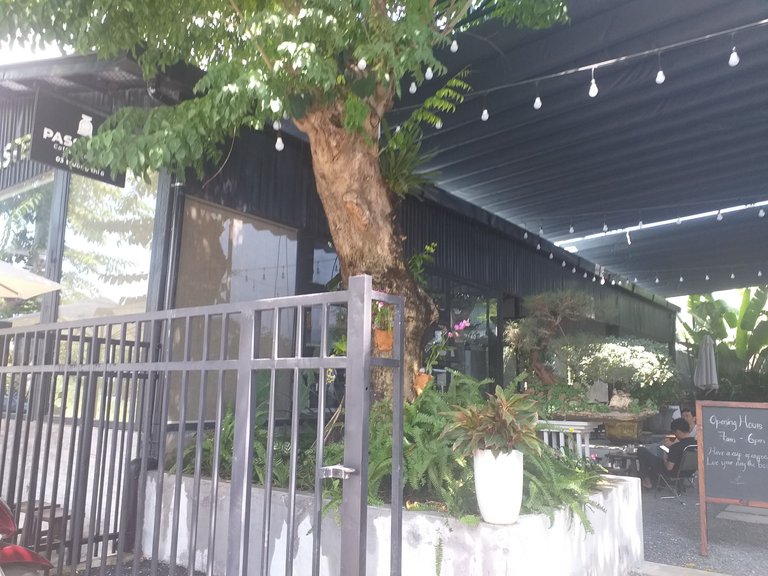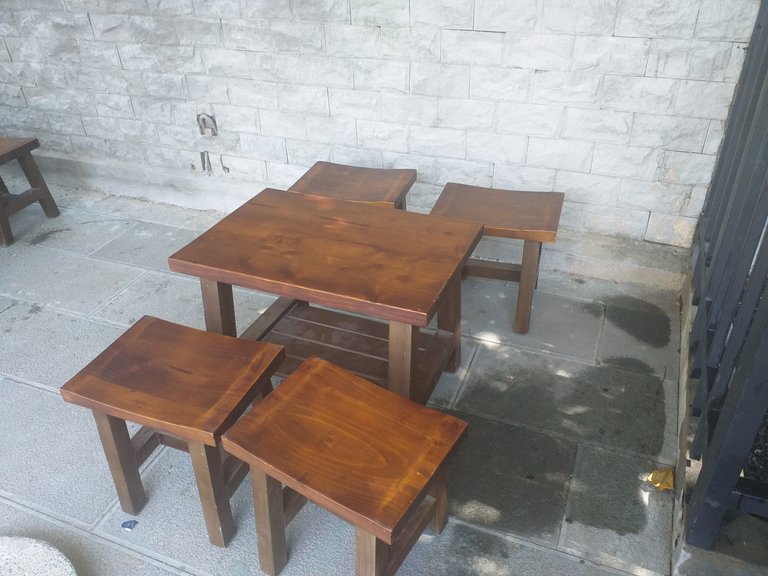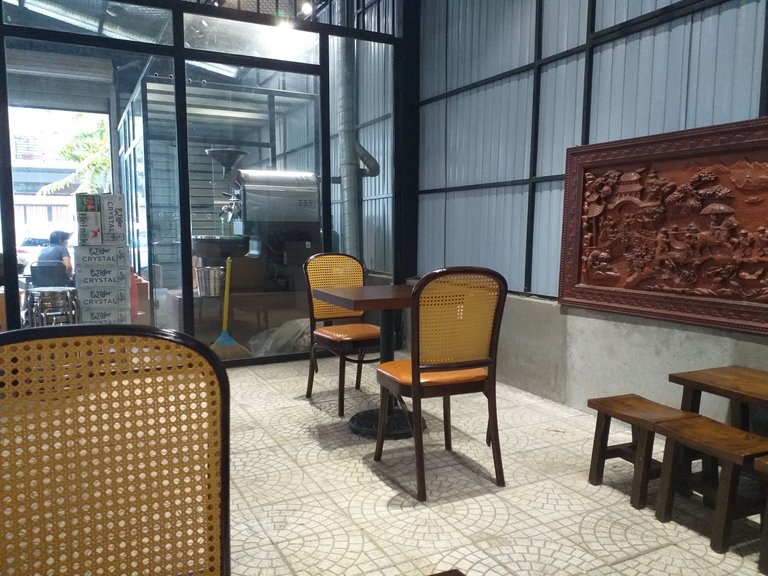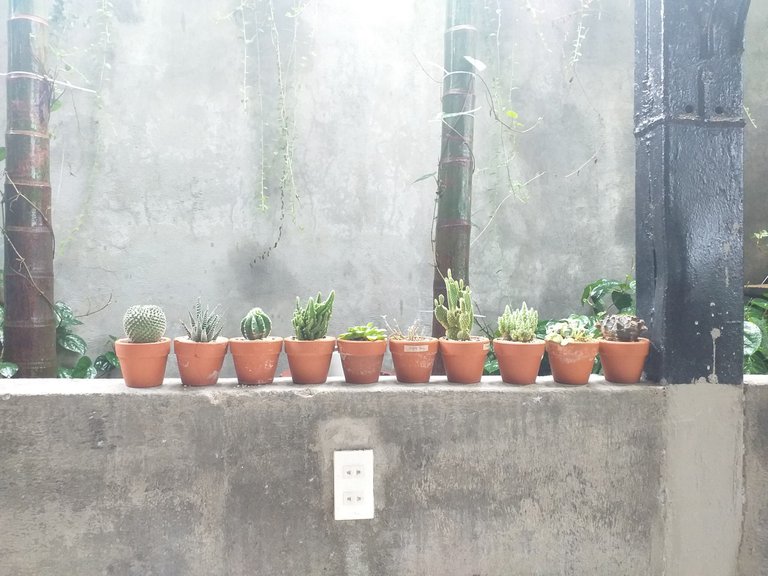 Next, we will talk about the bar's drinks. In my opinion, the price here is not too expensive, ranging from 20000 VND to 40000 about o,84$ to 1,68$ for many different types of drinks. Of course, the coffee of all kinds is what makes up the brand of the shop, in addition, there are also teas for you to choose from.
I ordered Bac Xiu, it is also a form of coffee, but the amount of coffee is less than milk, the strong aroma of coffee, the slight bitter taste mixed with the fat sweetness of milk is a perfect combination.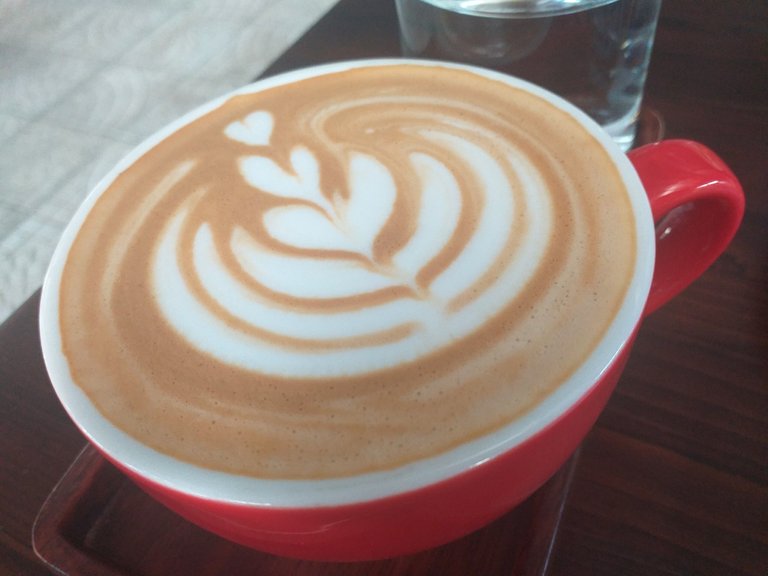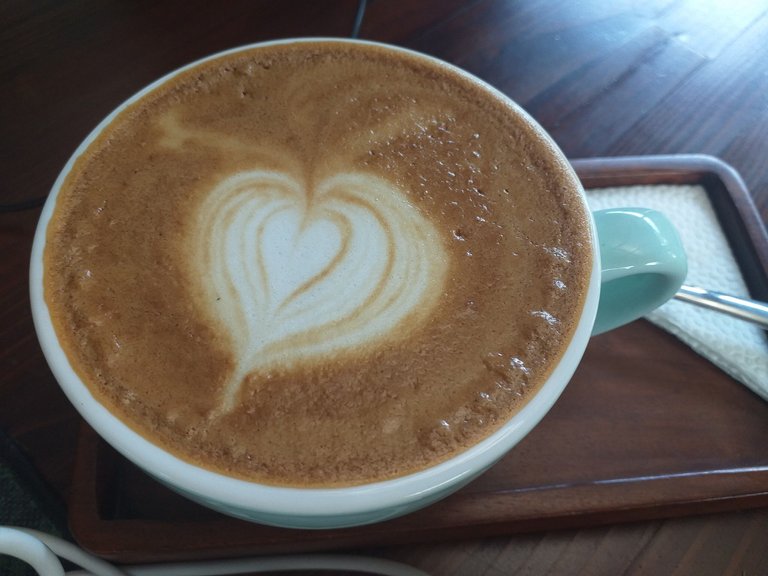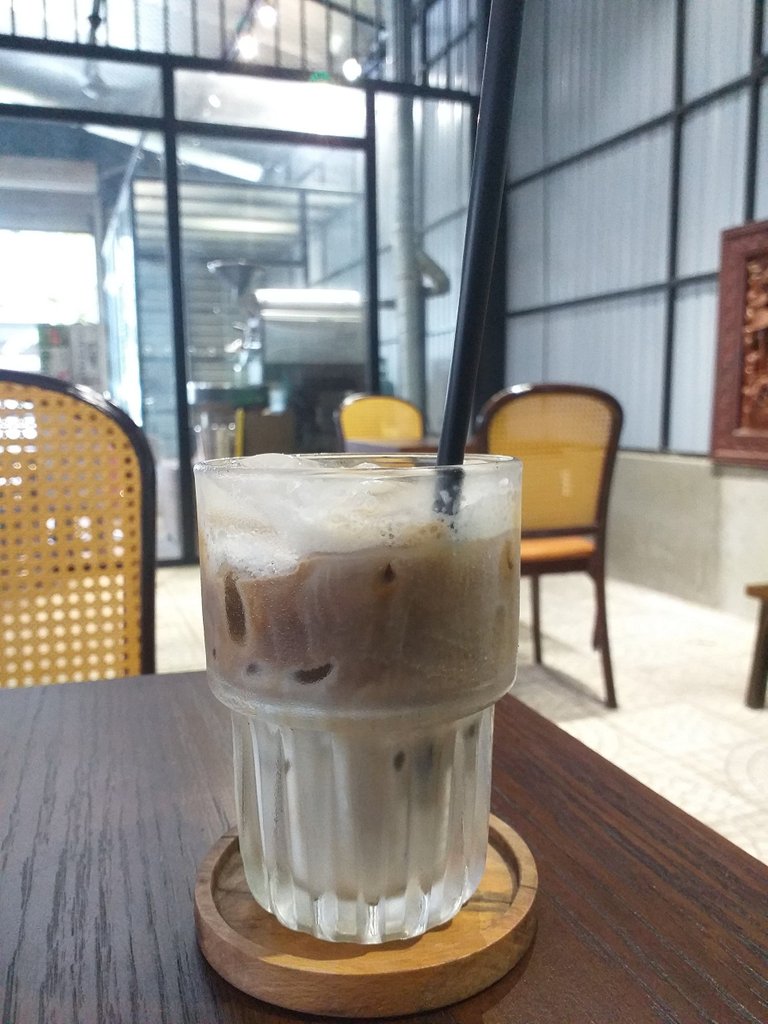 In addition, I also tried another type of coffee, called salted coffee. This is one of the most popular coffees in recent times. Bitter coffee taste, salty taste of salt and a layer of fat cream on top. Imagine, sitting in a green space, enjoying such a delicious drink is so wonderful.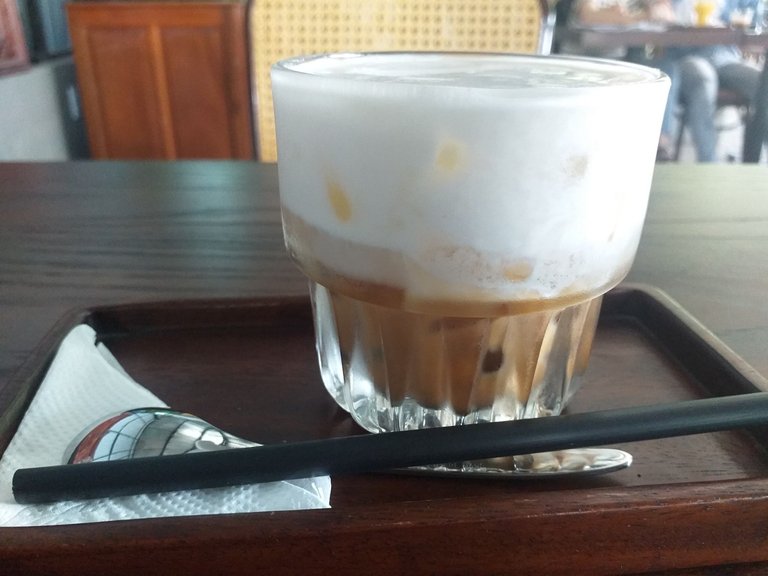 Another thing that I really like about this coffee is the staff. It can be said that this coffee shop is one of the shops where the staff are both cute, attentive, and dedicated to customers that I have ever been to. When the water on your table runs out, the staff will bring you more right away.
Thereout is that this coffee shop is very close to the airport, convenient for those who come to enjoy before boarding or waiting for friends to arrive at the airport.
For me, this space is very suitable for meeting partners, or working. I often bring my laptop here to do homework with my friends.
I will definitely visit the shop again in the future because this is a good choice in that price range.
Hope you have a great week of work and study. See you all in the next posts. 😍

---
---