IKIGAI GARDEN 🌱🐱☕️
You might appreciate a cafe with a natural aesthetic. Hello everyone, today I'll show you around a brand-new coffee shop. The coffee shop is situated in an alley and is ornamented with numerous green trees, which drew my attention because they were so extensively covered. In the sweltering summer, this may be a good rest stop.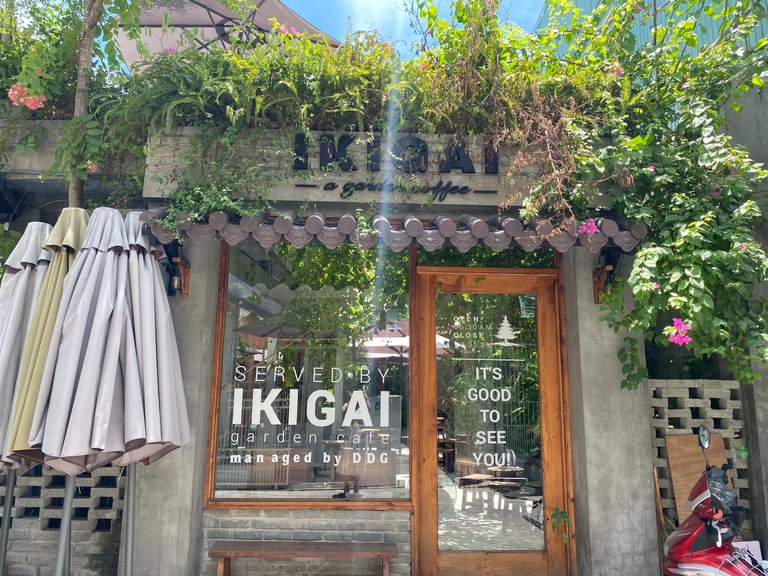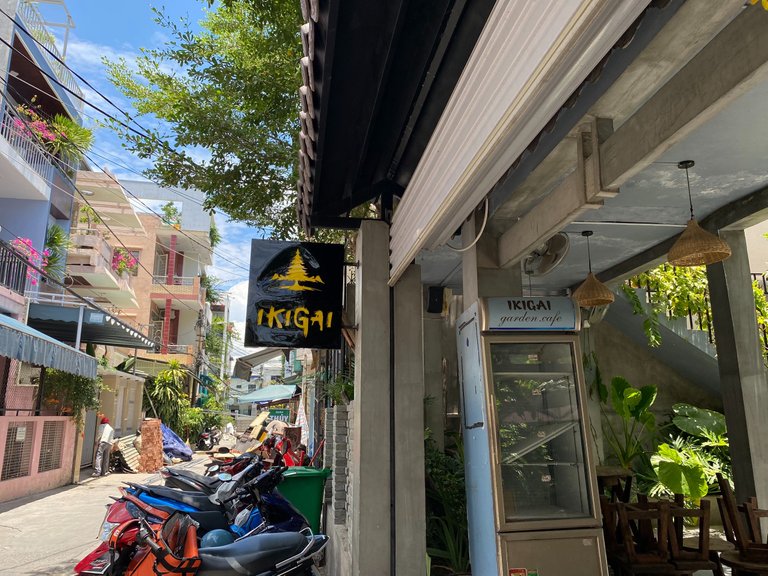 The coffee shop, named as IKIGAI GARDEN, can be found at 218/08 Dong Da in the Thuan Phuoc ward of the Hai Chau district of Da Nang. Despite being in an alley, it is not difficult to locate this coffee shop.
The coffee shop has two floors and a very spacious interior. Depending on your preferences, you can sit anywhere in the open or closed areas of the lower level. A bartender and a few seats are located inside the enclosed area, which is glass-enclosed so that you can see everything going on outside. While seated here, you can see the bartender working while noticing the room's lingering coffee scent. I really like this design since even though it is a contained place, you can see everything. Even though it's pouring, don't you think it's interesting to be sitting here drinking a hot cup of coffee? It's raining outside as I write this piece. It is really wonderful to watch the raindrops fall as though giving the tree branches a bath.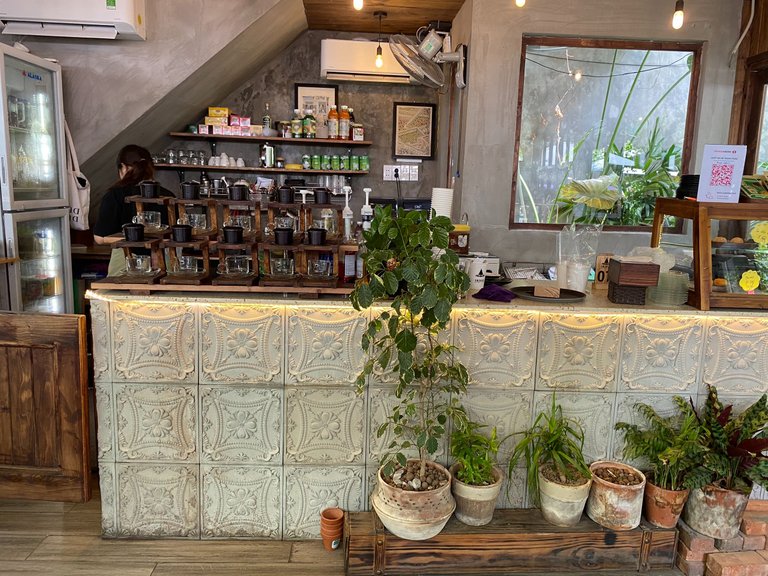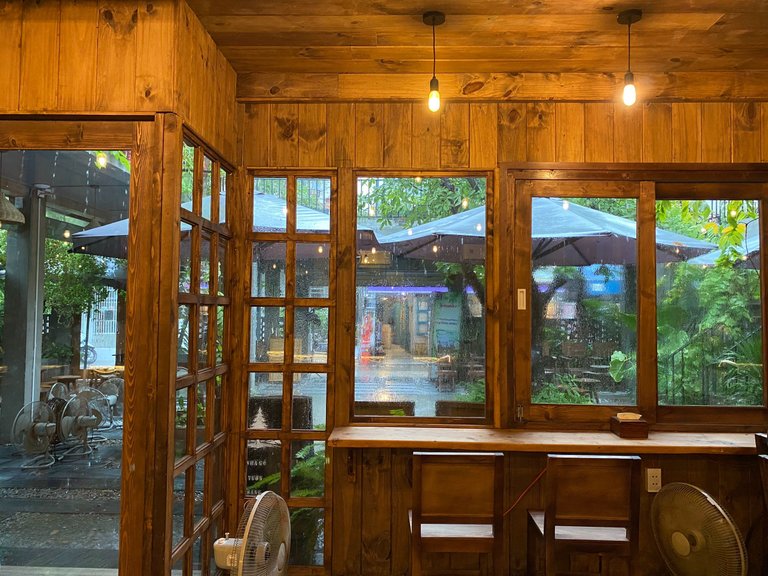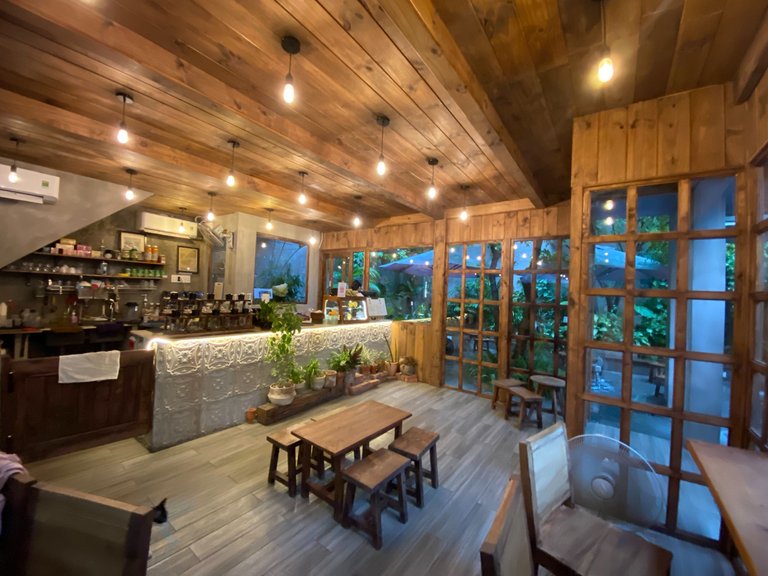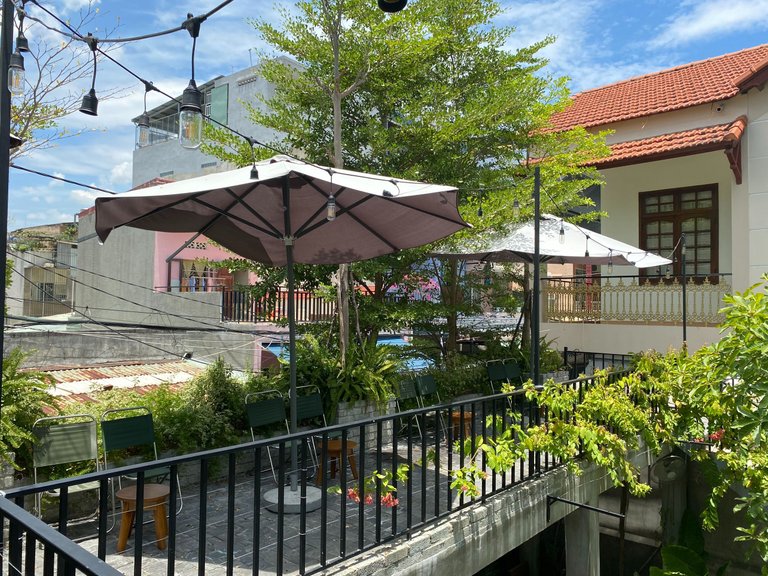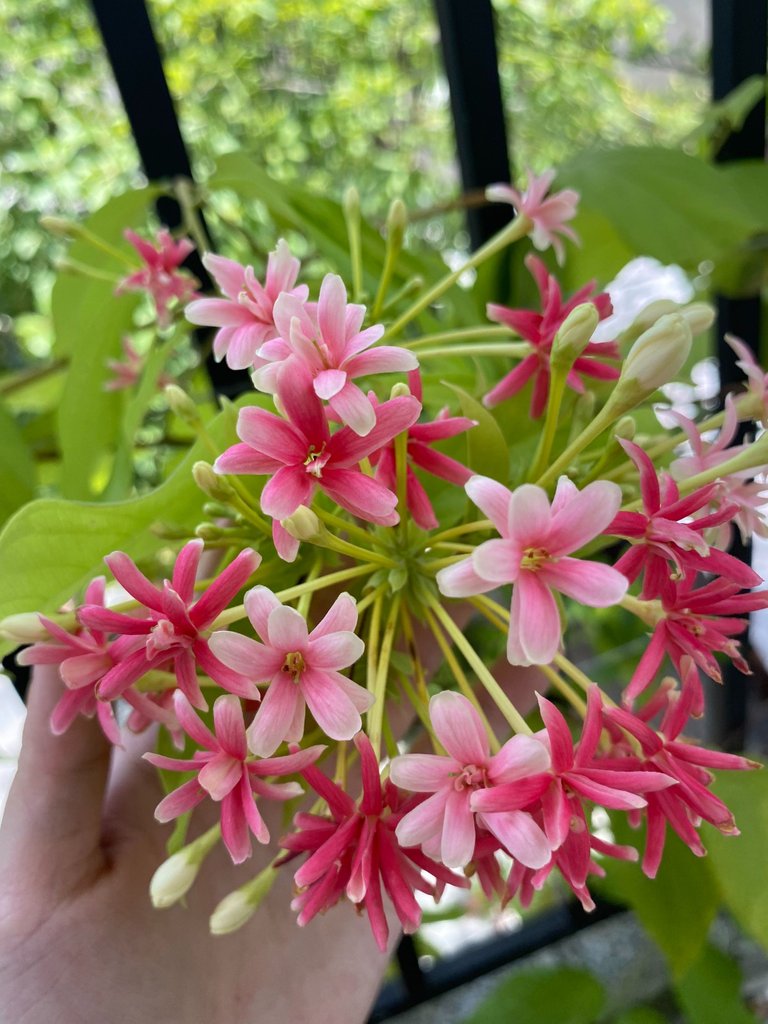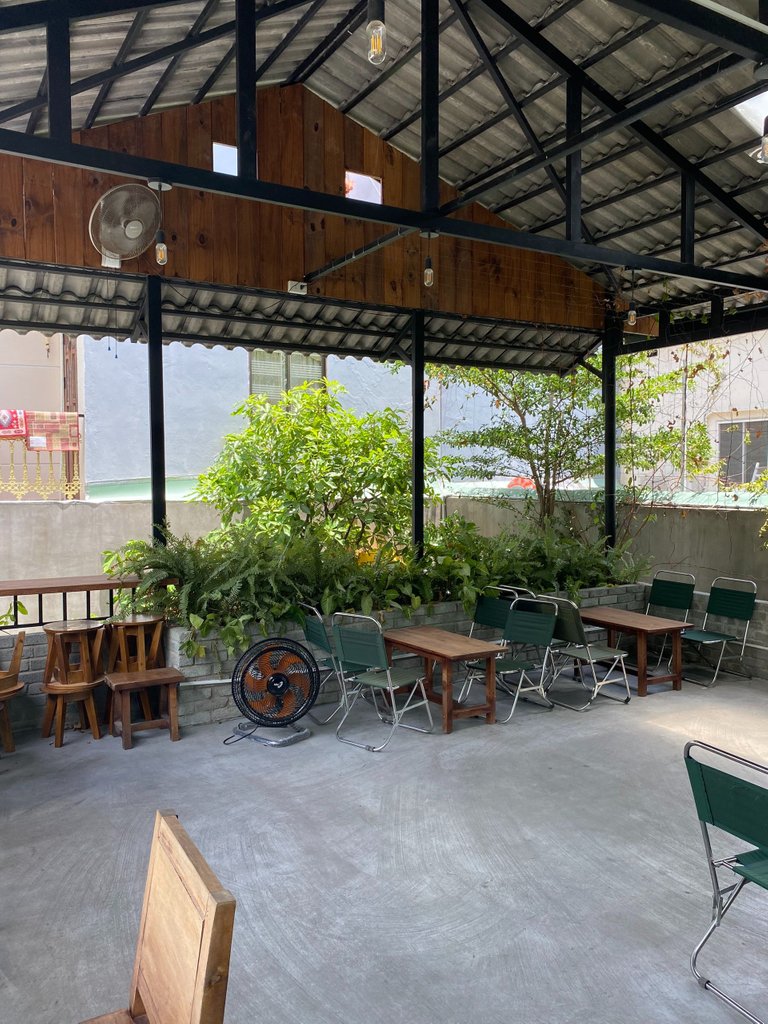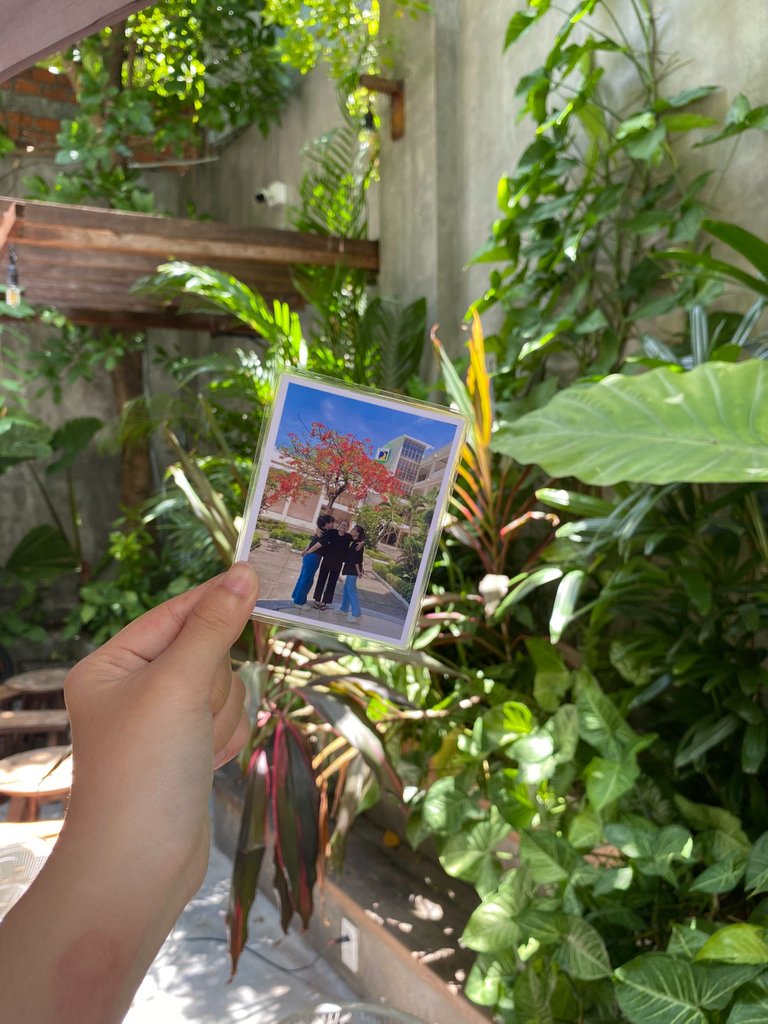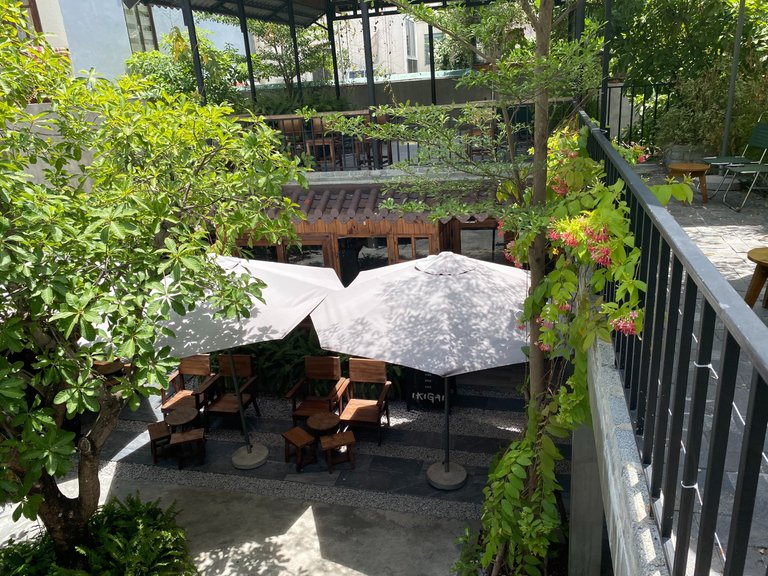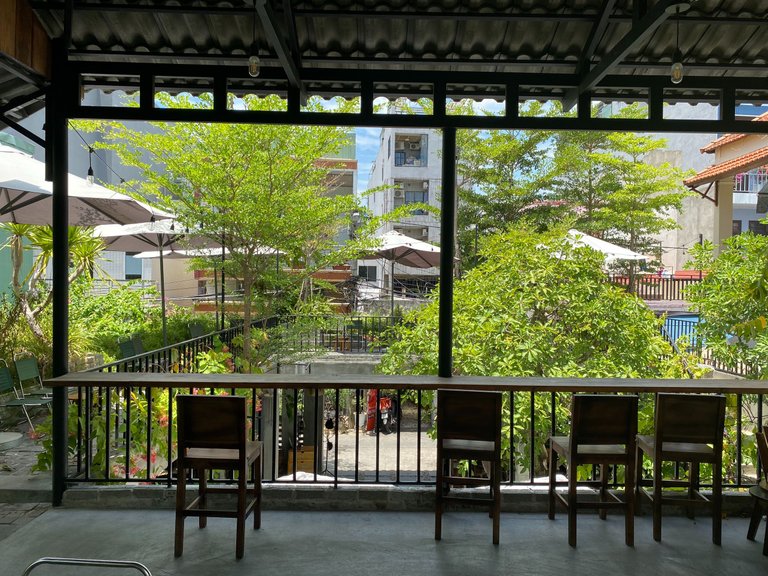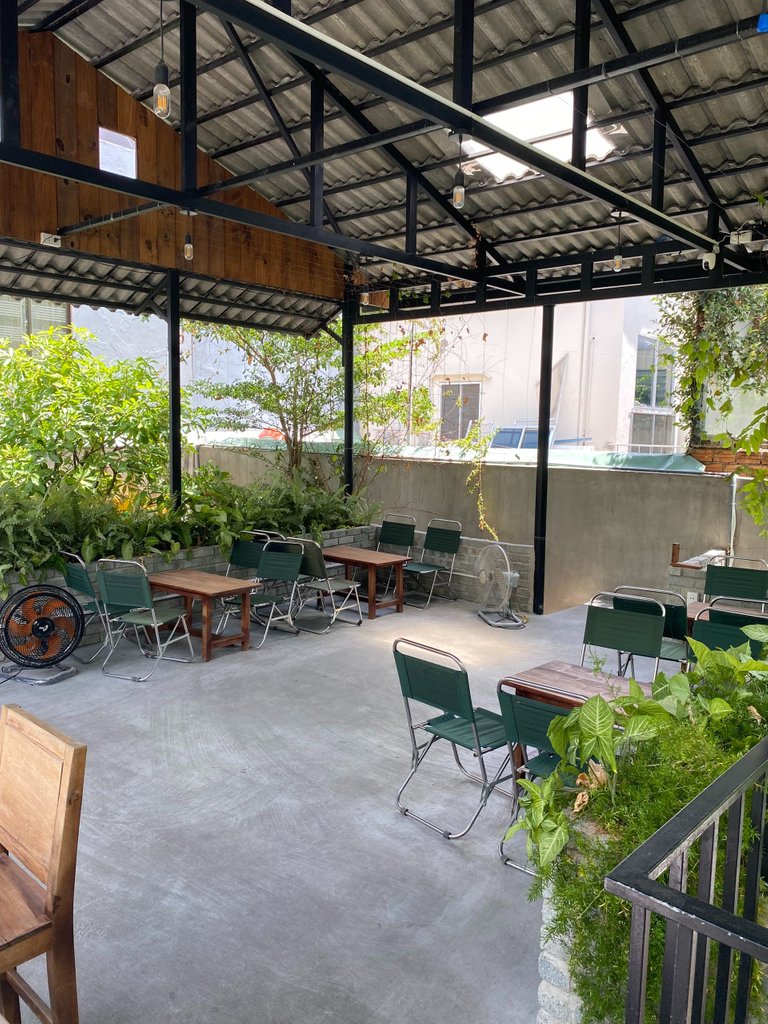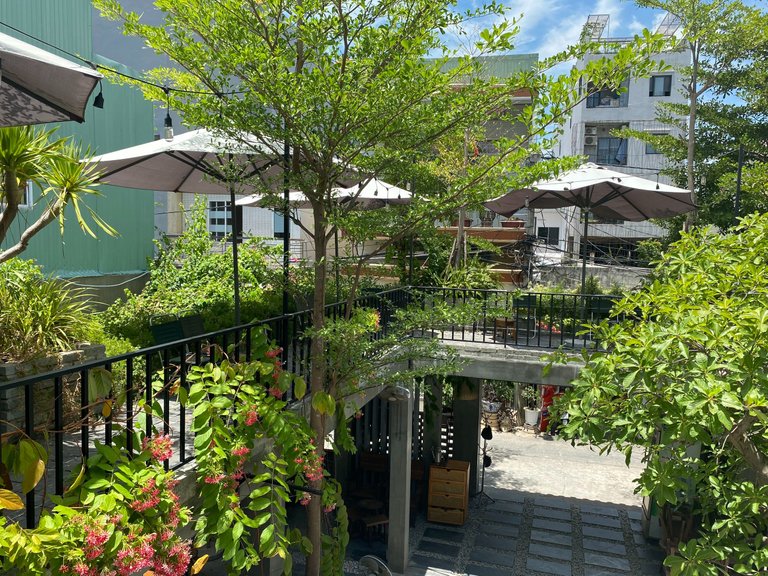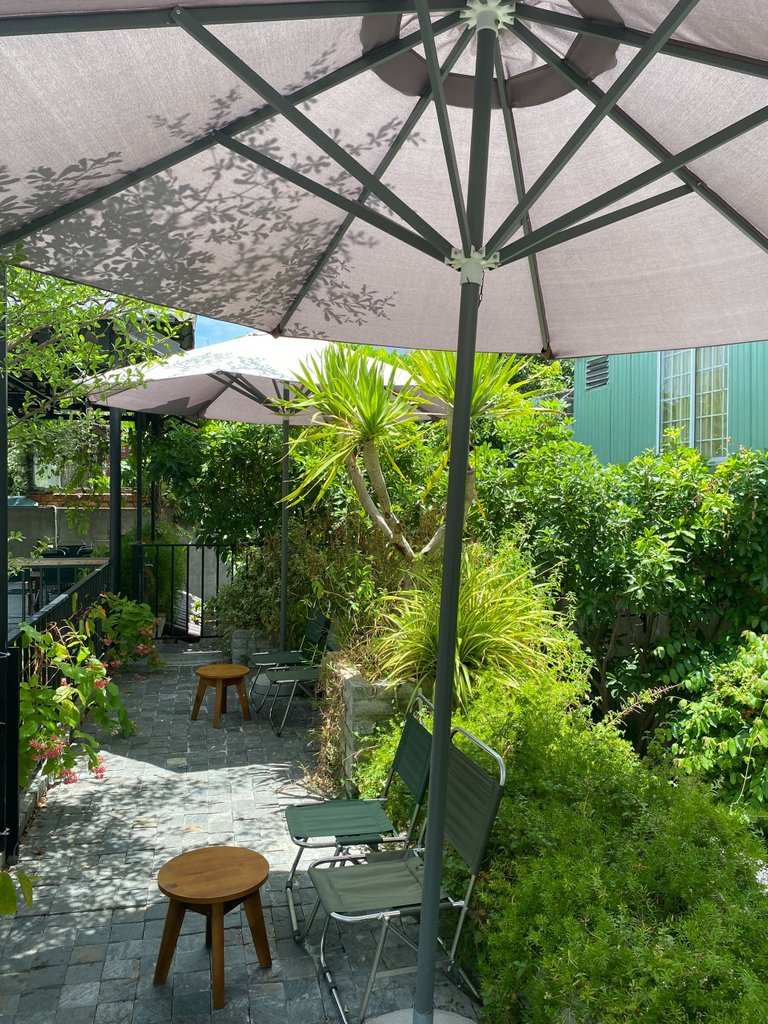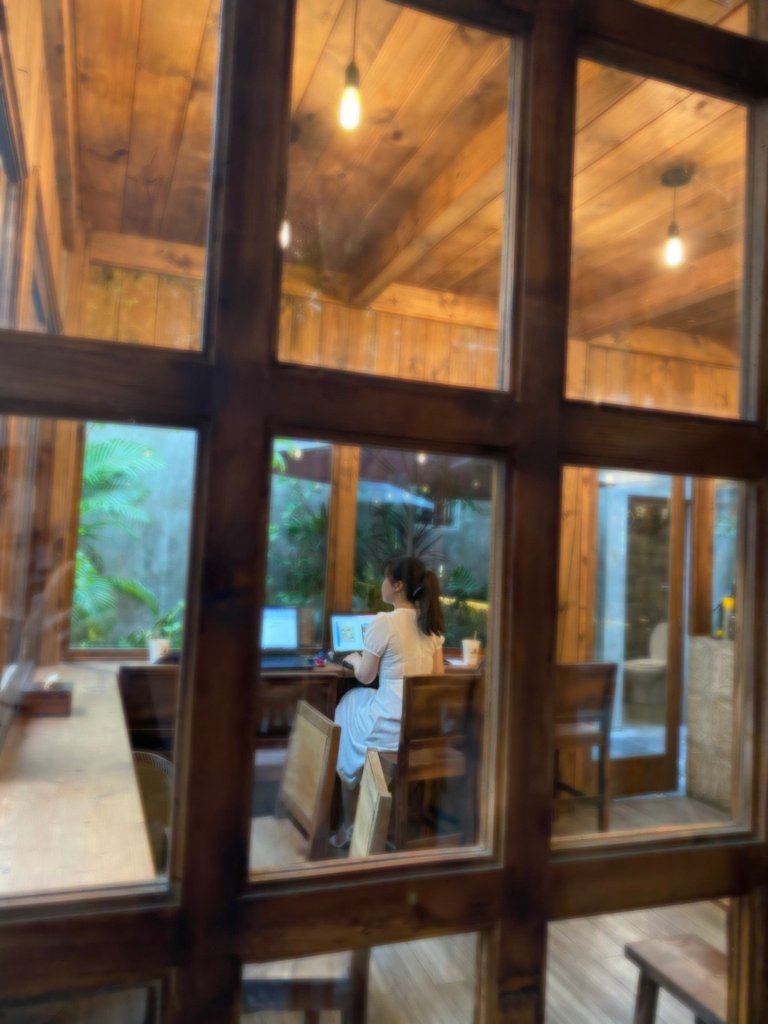 Regarding the outdoor area, even without an air conditioner, the air is consistently cool and fresh. With verdant trees in every nook, the area resembles a tiny garden. In the middle of the yard are perennial plants and attractive plants that are placed up against the wall. You will have to climb the steps to get to the second floor. There are two stairs inside the store that are designed to be easily walked and descended by customers. In the open area upstairs, which is also how it was designed, you may sit and take in the expansive view. The scene is absolutely lovely, particularly in the evening when the shop lights up.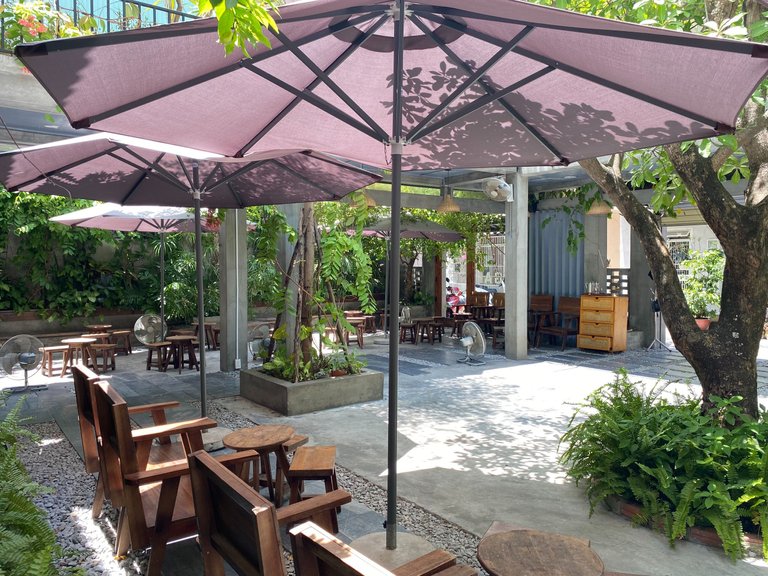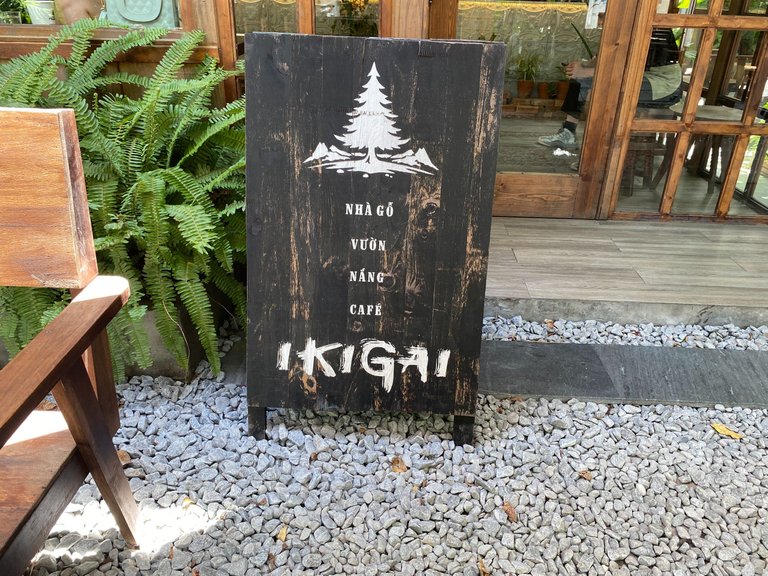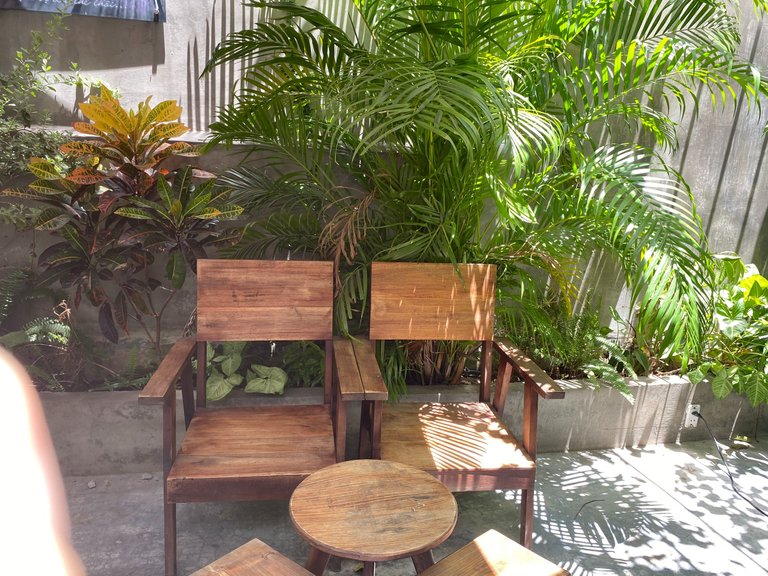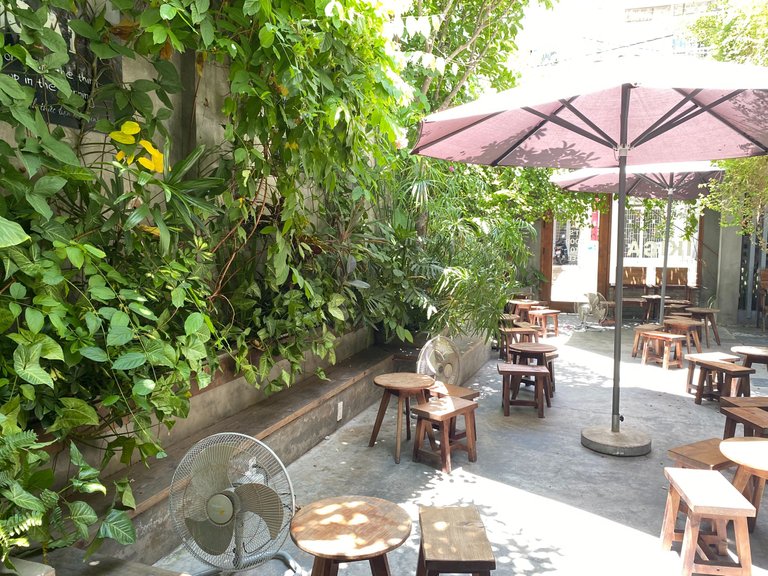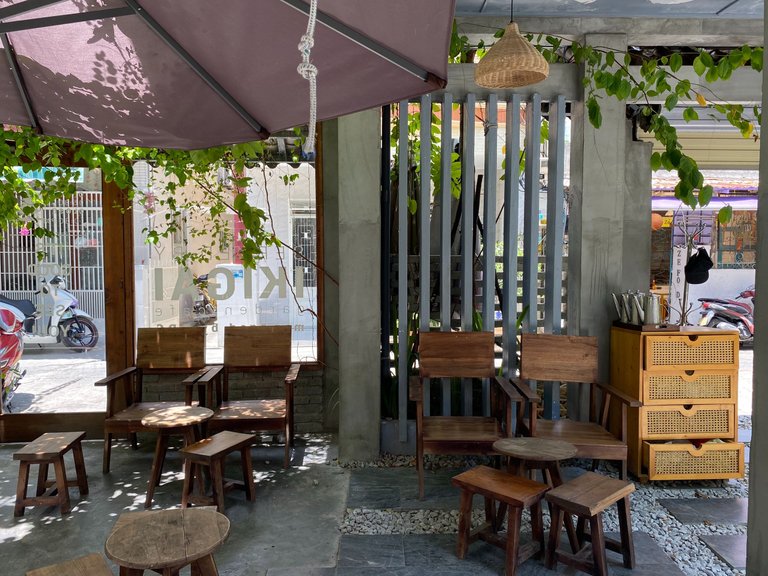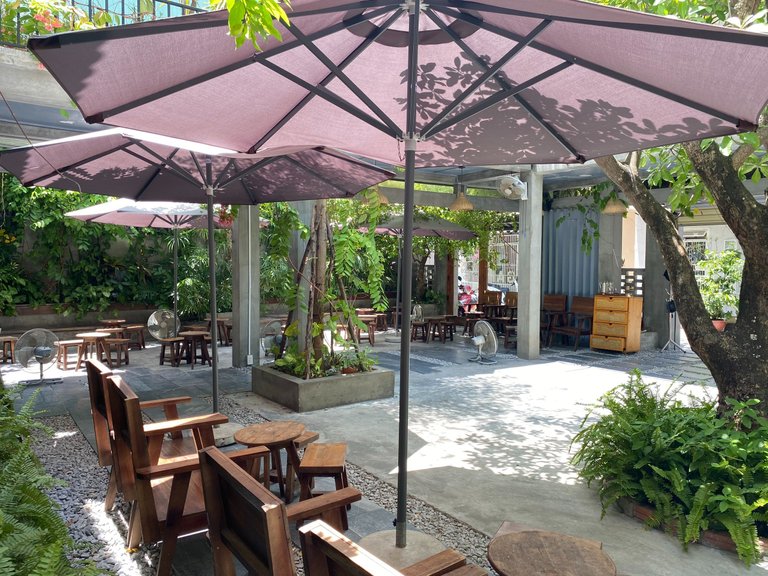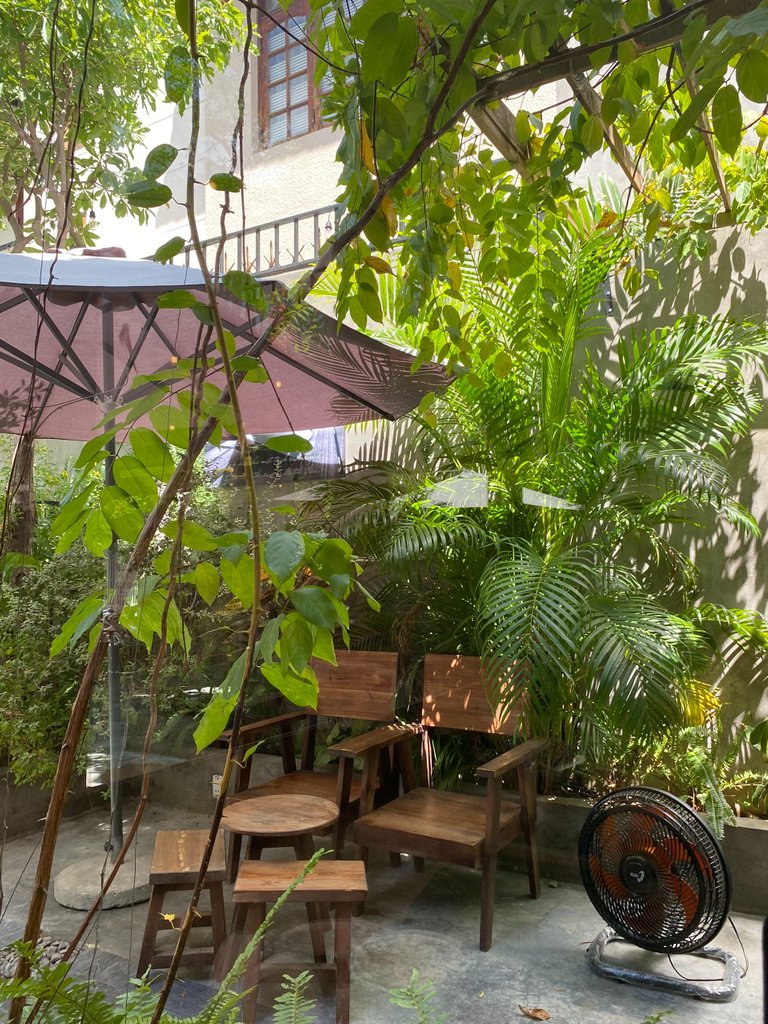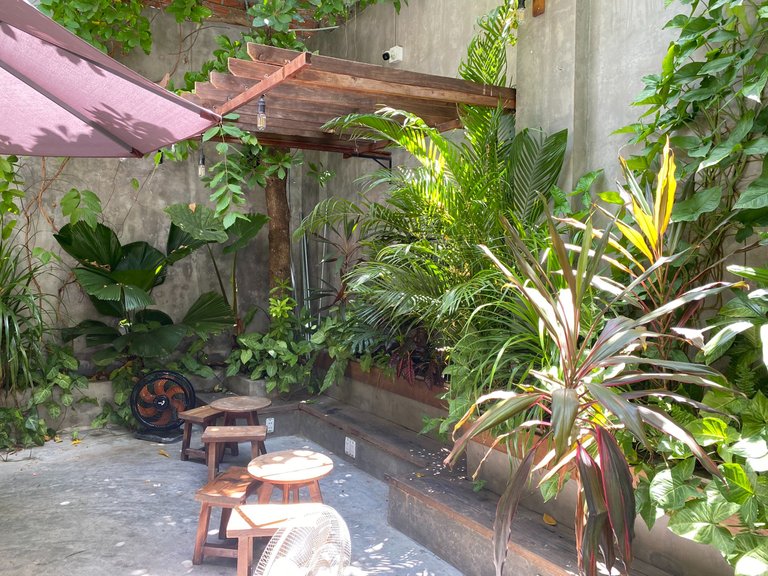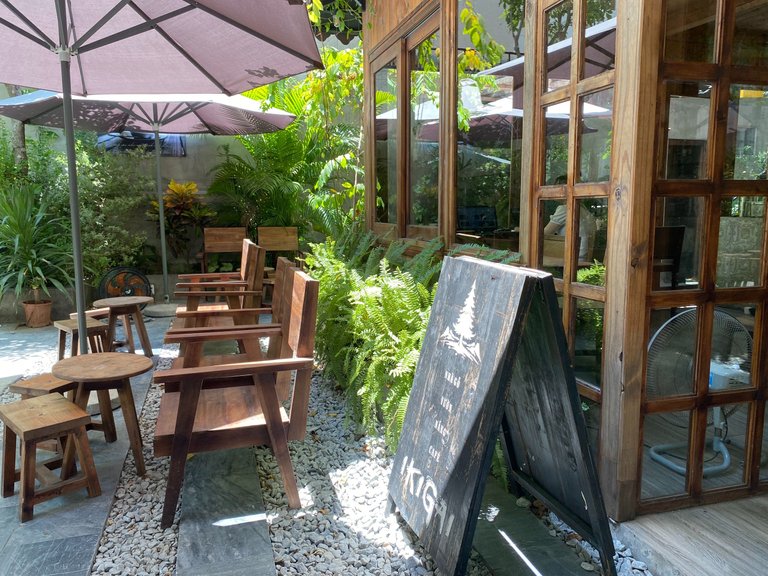 The coffee shop offers a selection of drinks in addition to cakes. Prices range from 25000 VND to 41000 VND, about 1.07 to 1.75 USD. For such a lovely space, the cost is actually fairly reasonable. Suitable for everyone who comes with family or friends to drink coffee and chat together.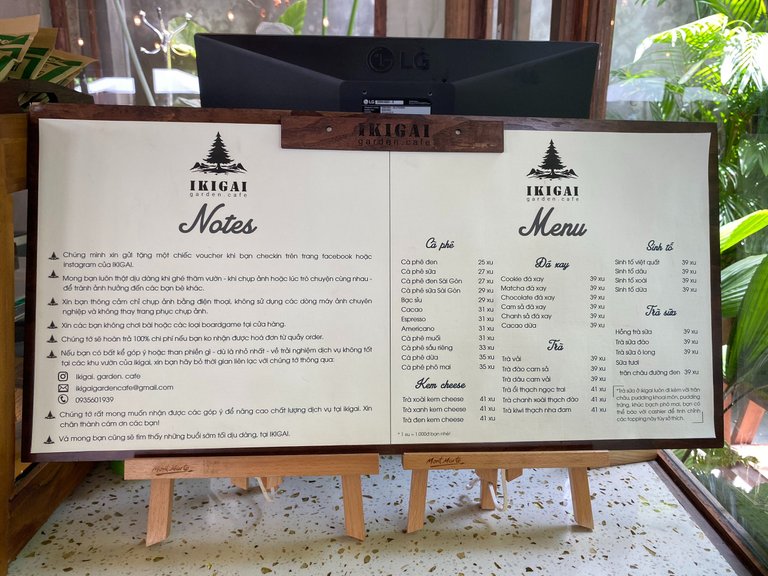 I ordered a salted coffee for myself to enjoy. And its delicious taste makes me unforgettable. Strong aroma, bitter taste of coffee, a little sweetness of milk and salty taste of salt, everything blends together to create a wonderful taste. Another thing that I like about IKIGAI is that the bar serves drinks from paper cups and straws, which will contribute to avoiding plastic waste that pollutes the environment.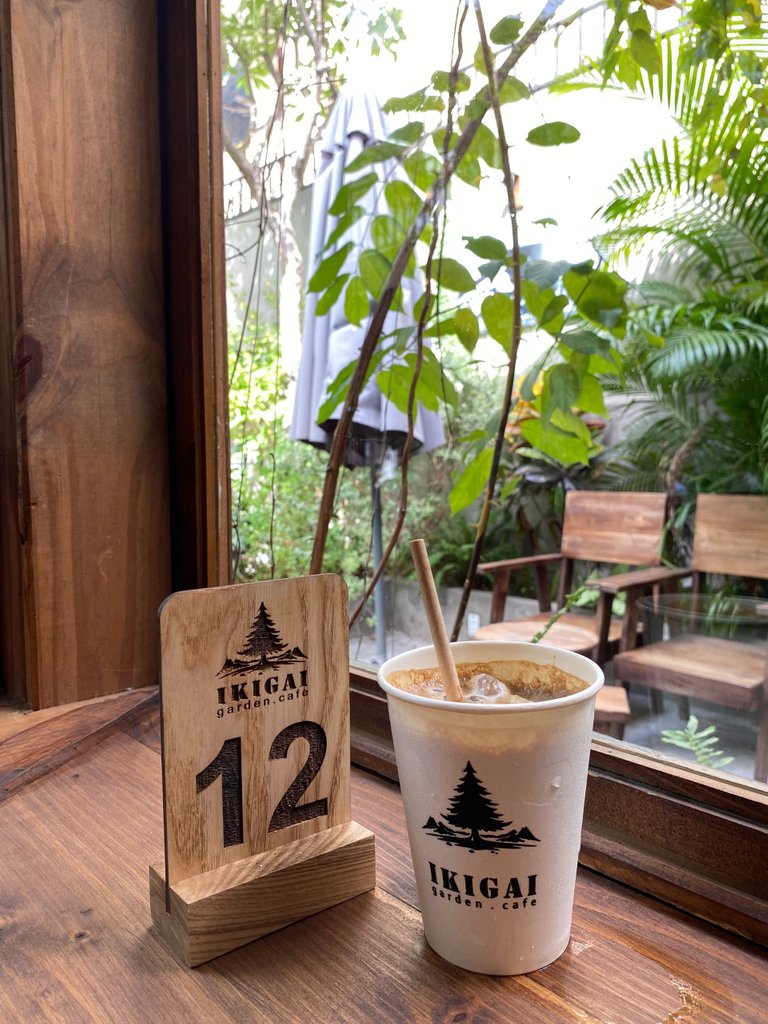 Drinks are delivered rather quickly once you place your order, and the staff is very friendly. A small black and white cat is also present at the coffee shop.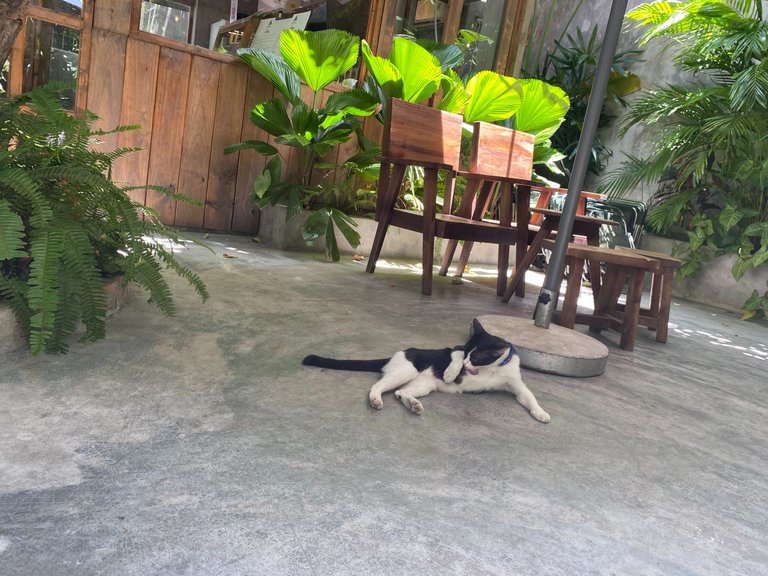 In the morning and evening, the coffee shop is typically busy. Most of the people that come here to visit are young, but there are also a few middle-aged visitors who come in the morning to get coffee.
I felt fantastic after my time at the bar, and I'll definitely invite my family and my friend to come back next time. I'll see you all at the upcoming places.

---
---