Mysterious and greyish Edinburgh [ENG - ESP]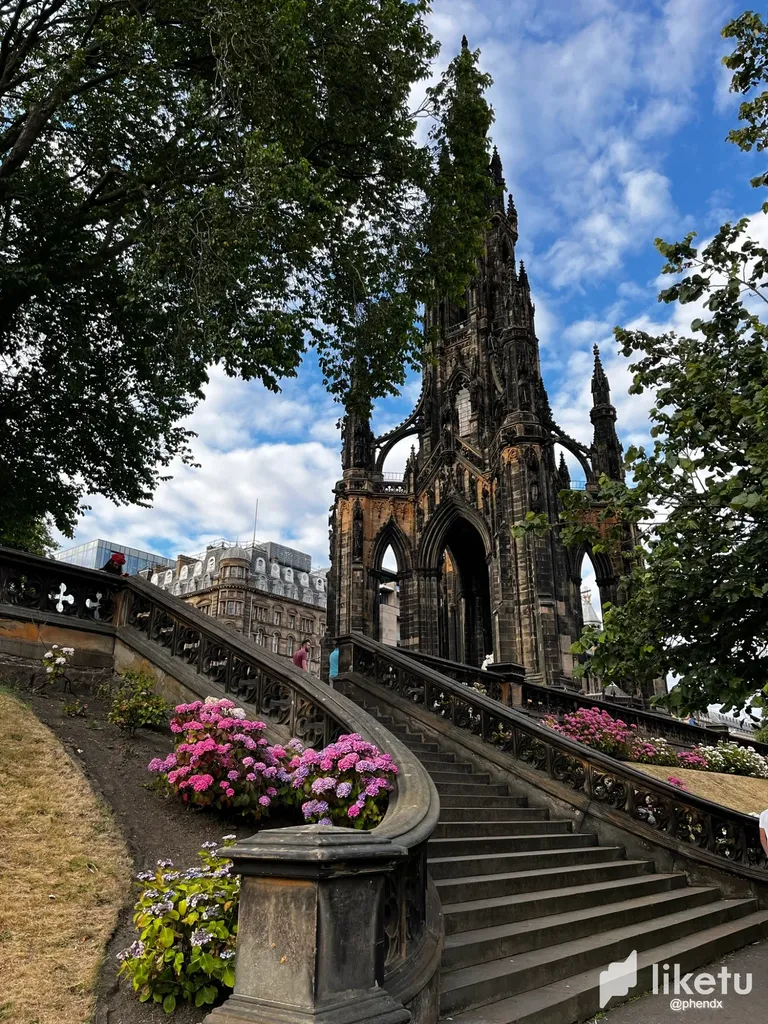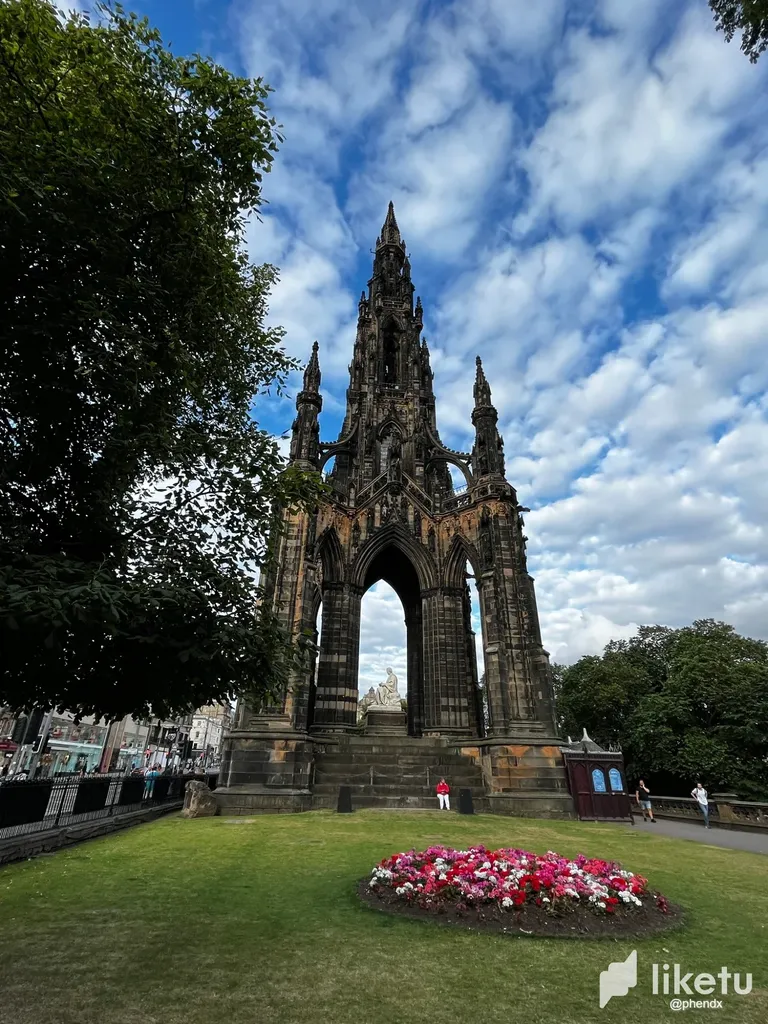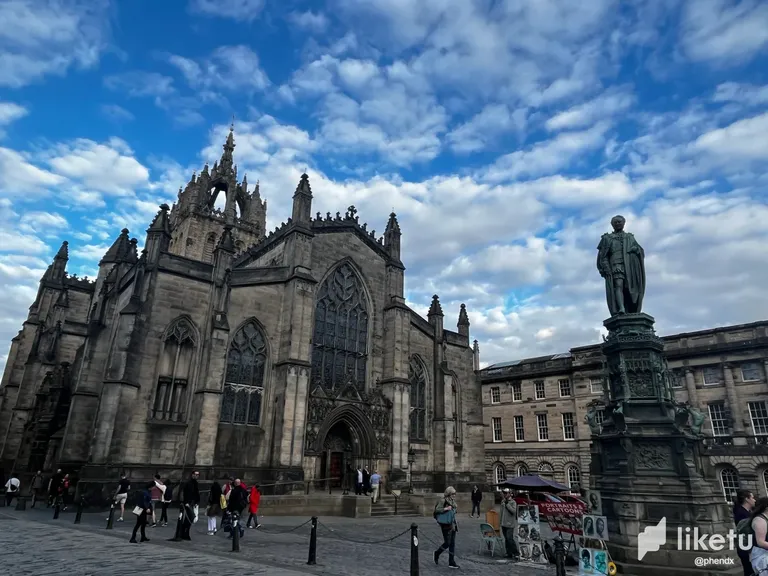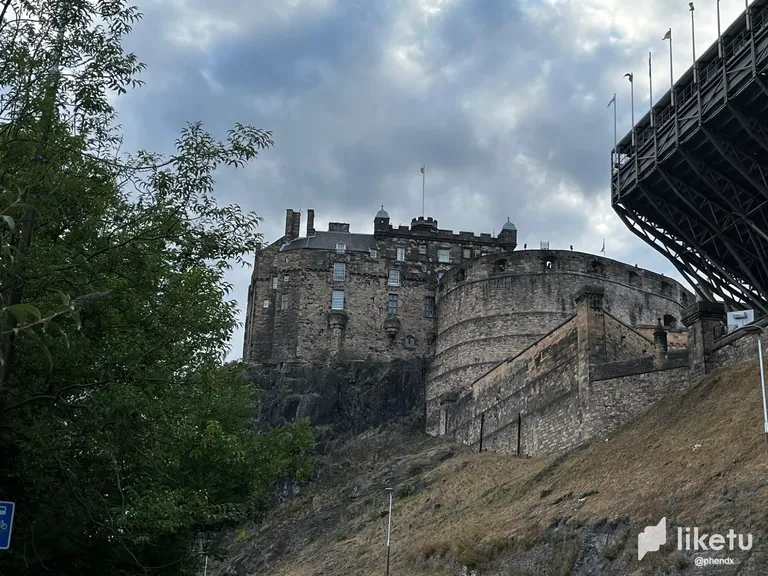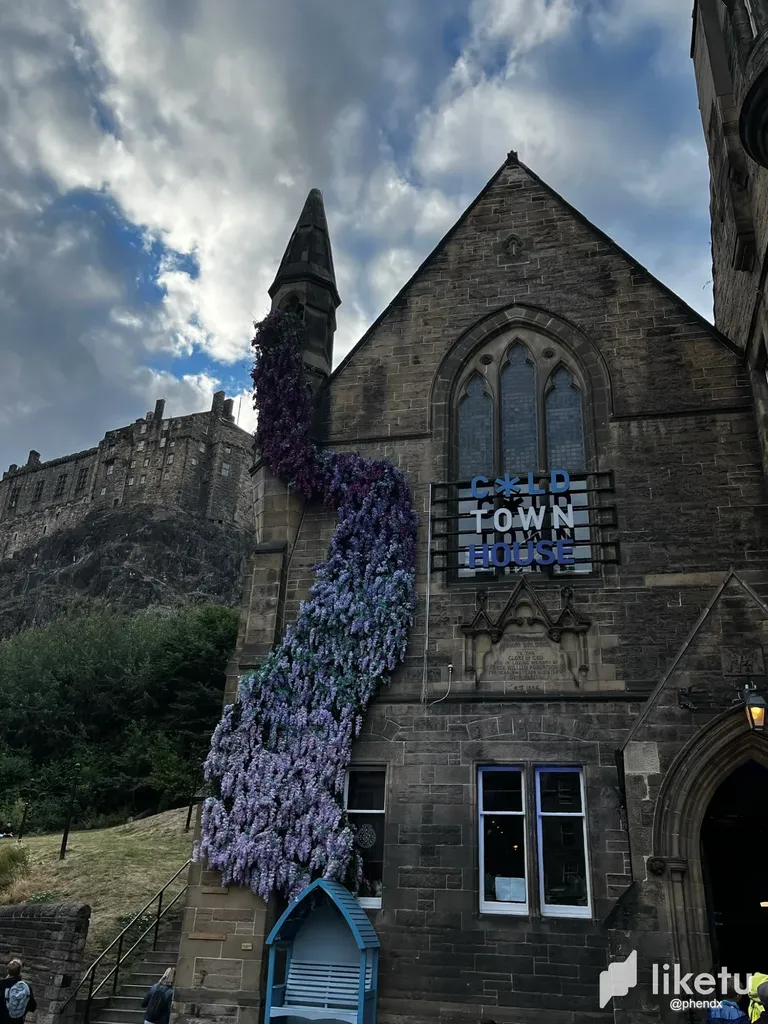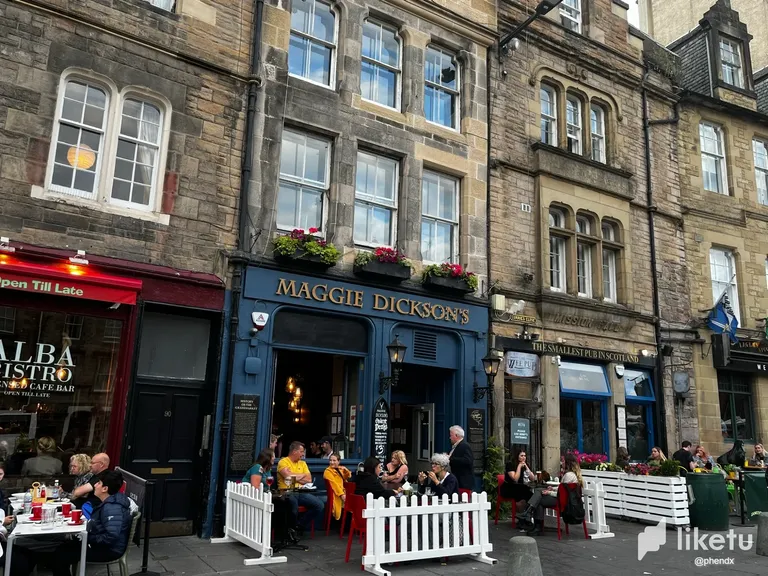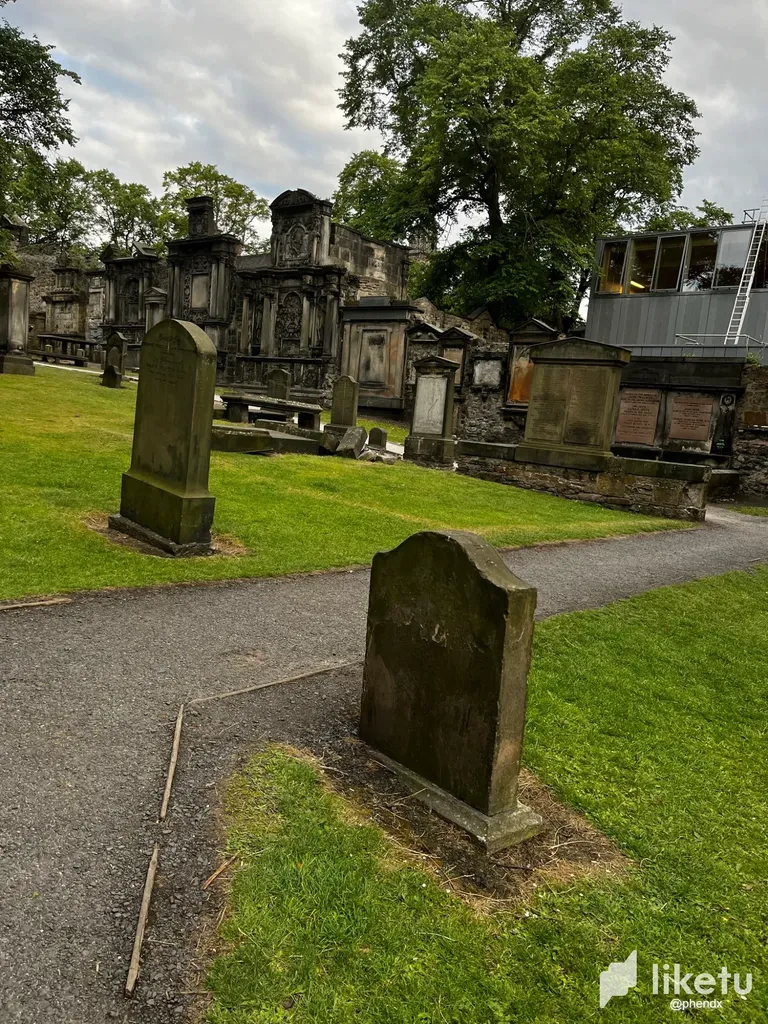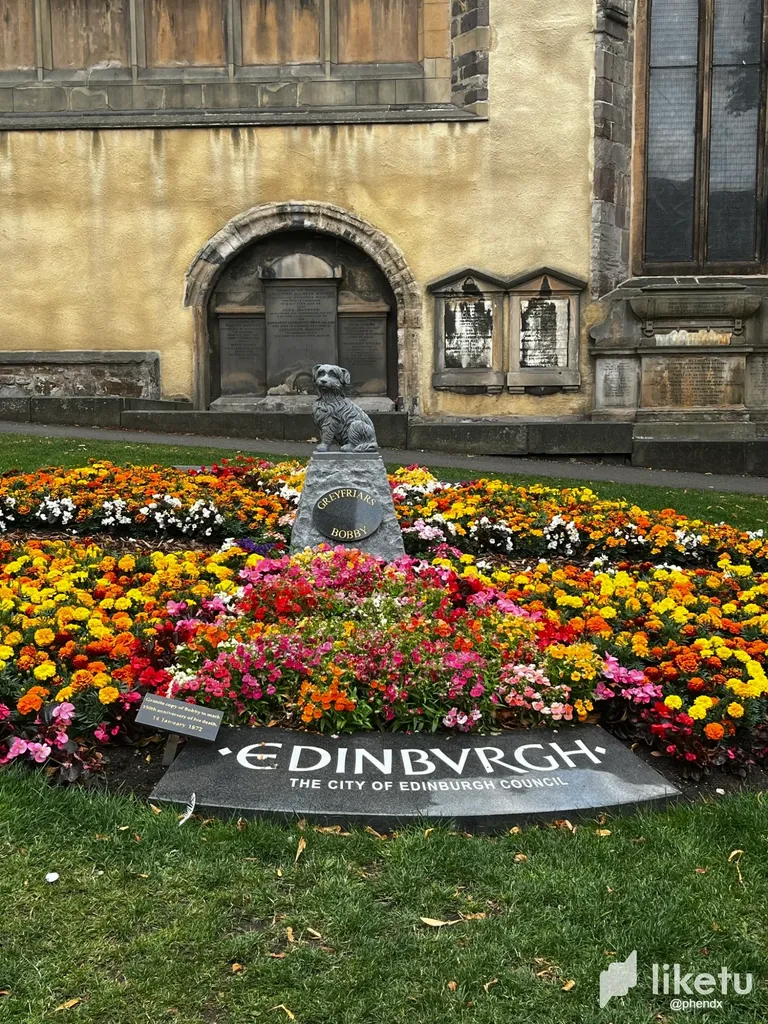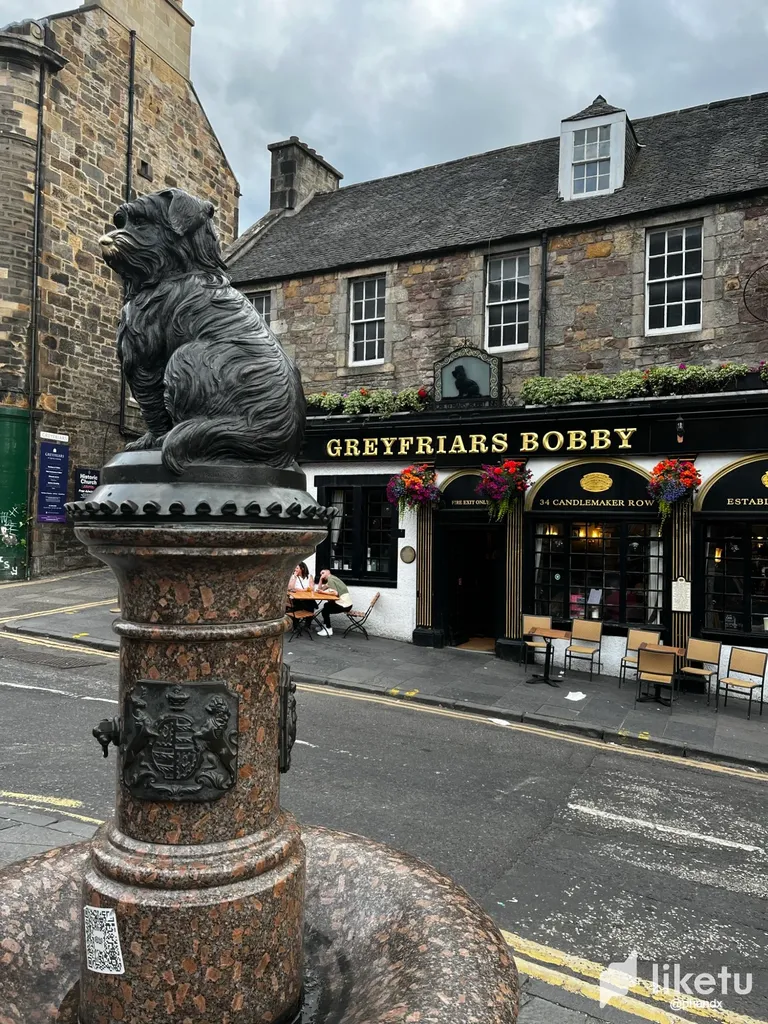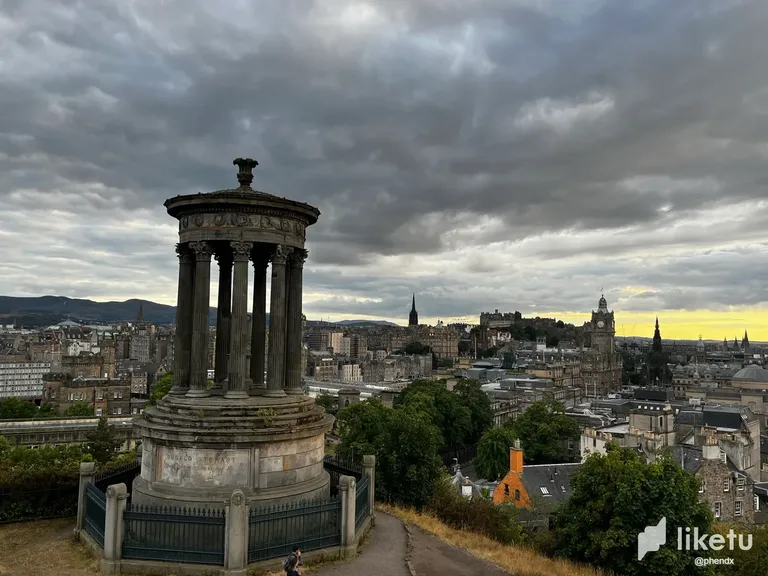 Mysterious and greyish Edinburgh
---
What to say about Edinburgh that hasn't been said before?!
This is, probably, one my favourite cities on Earth. Even more than London, and that's a lot to be said...
It's impossible not to fall in love with the fascinating contrasts that this place has to offer; it's a city that's split into two, with a medieval and mysterious side that's incredibly captivating and then, modern and residencial area. I still can't find words that describe how wonderful this place is and how the overall vibe is simply jawbreaking.
Your first glance of Edinburgh might be the Scott Monument, that you can appreacite in the first two pictures. It's stunning. Just like that, stunning with its 60m height and wonderful gothic architecture detail-oriented. It's a memorial for sir Walter Scott, a famous british writer, and it can be found right in the middle of the city. It's definitely worth it to take some time to appreciate it and walk around it.
Edinburgh is also known for it's very characteristic architecture and buildings, you can totally get lost taking a look at the different churches, monuments, streets and shops. Everything in Scotland's capital city has a very particular vibe that will make you feel like you're walking into the medieval times. From Calton Hill and its gorgeous sights (which you can appreciate in the last picture), to the many flowery decorations into the houses and shops, you will be constantly amazed by everything you see.
This pictures are from the second time I visited Edinburgh... and damn, everything was so wonderful, I felt as astonished as the first time I was there.
---
Two random facts that I love about Edinburgh:
Do you want to be a personality in there? Well, my mate, you need to have a bar with your own name. Every single pub you come across that has been named after certain person, means that there's a great story to be told.
Check out one of the pictures and you will see a huge sign in a pub that says "Maggie Dickson". You might be wondering who she was... Well, Maggie Dickson used to be an Edinburgh citizen three hundred years ago and at a very young age, her mother had arranged a marriage for her. Maggie did get married, but her husband left her just a couple of years after; she left the town to start her life from scratch. She fell in love with another man and got pregnant, but after trying to hide it from everybody, unfortunately it all ended up on a death child after giving birth.
She was found guilty, not only on adulthood (because even though her husband had abandoned her, she was still legally married), but also on the crime of hiding her pregnancy. She was condemned to the gallow... and to the surprise of everybody, she survived after being hanged. There were a bunch of people that wanted her to go through all that again, but she couldn't be condemned for the same crimes over again. And that's how she became known as the "half beheaded"! Now, the pub that's right in front of where the gallow used to be is named after her. Amazing, right?!
Another thing I love about this place, is how cinematic it all looks. From the decoration of several places to the point in which you feel like you're part of the medieval times. But, to be honest, it's quite random to be walking across the city and then, from one moment to another, find yourself in the middle of a graveyard...
Yup, graveyards everywhere.
Still, it might be scary with the million horror and ghost stories that are being told, but it's actually what makes Edinburgh so special. Everything seems to be taken out of a movie... even semataries...

[ESP]
Edimburgo misteriosa y gris
---
¿Qué decir de Edimburgo que no se haya dicho antes?
Esta es, probablemente, una de mis ciudades favoritas en la Tierra. Incluso más que Londres, y eso es mucho que decir...
Es imposible no enamorarse de los fascinantes contrastes que ofrece este lugar; es una ciudad dividida en dos, con un lado medieval y misterioso que es increíblemente cautivador y luego, un área moderna y residencial. Todavía no puedo encontrar palabras que describan lo maravilloso que es este lugar y cómo el ambiente general es simplemente asombroso.
Tu primera mirada a Edimburgo podría ser el Monumento a Scott, que puedes apreciar en las dos primeras imágenes. Es impresionante. Así de simple, impresionante con sus 60 m de altura y su maravillosa arquitectura gótica orientada a los detalles. Es un monumento a Sir Walter Scott, un famoso escritor británico, y se encuentra justo en el centro de la ciudad. Definitivamente vale la pena tomarse un tiempo para apreciarlo y caminar por él.
Edimburgo también es conocida por su arquitectura y edificios muy característicos, puedes perderte totalmente echando un vistazo a las diferentes iglesias, monumentos, calles y tiendas. Todo en la capital de Escocia tiene un ambiente muy particular que te hará sentir como si estuvieras caminando en la época medieval. Desde Calton Hill y sus hermosas vistas (que puedes apreciar en la última foto), hasta las muchas decoraciones florales en las casas y tiendas, todo lo que veas te sorprenderá constantemente.
Estas fotos son de la segunda vez que visité Edimburgo... y joder, todo fue tan maravilloso, me sentí tan asombrado como la primera vez que estuve allí.
---
Dos datos aleatorios que me encantan de Edimburgo:
¿Quieres ser una personalidad allí? Bueno, amigo, necesitas tener un bar con tu propio nombre. Cada pub con el que te encuentras que lleva el nombre de cierta persona significa que hay una gran historia que contar.
Mira una de las fotos y verás un enorme cartel en un pub que dice "Maggie Dickson". Tal vez se pregunte quién era... Bueno, Maggie Dickson solía ser ciudadana de Edimburgo hace trescientos años y, a una edad muy temprana, su madre había arreglado un matrimonio para ella. Maggie se casó, pero su esposo la dejó solo un par de años después; ella dejó la ciudad para comenzar su vida desde cero. Ella se enamoró de otro hombre y quedó embarazada, pero después de tratar de ocultárselo a todos, desafortunadamente todo terminó en un niño muerto después de dar a luz.
Fue declarada culpable, no sólo de la mayoría de edad (pues aunque su marido la había abandonado, ella seguía casada legalmente), sino también del delito de ocultar su embarazo. Fue condenada a la horca... y para sorpresa de todos, sobrevivió tras ser ahorcada. Había un montón de gente que quería que volviera a pasar por todo eso, pero no podía ser condenada por los mismos crímenes una y otra vez. ¡Y así fue como se hizo conocida como la "medio decapitada"! Ahora, el pub que está justo en frente de donde solía estar la horca lleva su nombre. Increíble, ¿verdad?
Otra cosa que me encanta de este lugar es lo cinematográfico que se ve todo. Desde la decoración de varios lugares hasta el punto en que te sientes parte de la época medieval. Pero, para ser honesto, es bastante aleatorio estar caminando por la ciudad y luego, de un momento a otro, encontrarte en medio de un cementerio...
Sí, cementerios por todas partes.
Aún así, puede dar miedo con el millón de historias de terror y fantasmas que se cuentan, pero en realidad es lo que hace que Edimburgo sea tan especial. Todo parece sacado de una película... incluso los sematarios...

---
For the best experience view this post on Liketu
---
---