Christmas spirit takes over Madrid [ENG - ESP]

Christmas spirit takes over Madrid
---
No wonder that Christmas is a very important celebration for Catholic countries, but I never expected this huge exhibition of creativity, amusement and wonderful lights throughout the entire city.

Wherever you go in Madrid, Christmas spirit has taken over it and you will see beautiful decorations that will leave you breathless! These Christmas lights spectacle has started on November 24th and will be kept on till January 6th, and since then, the city has received thousand and thousands of tourists that walk every single day in all kind of streets, willing to be amused by what the Spanish capital has to offer.
---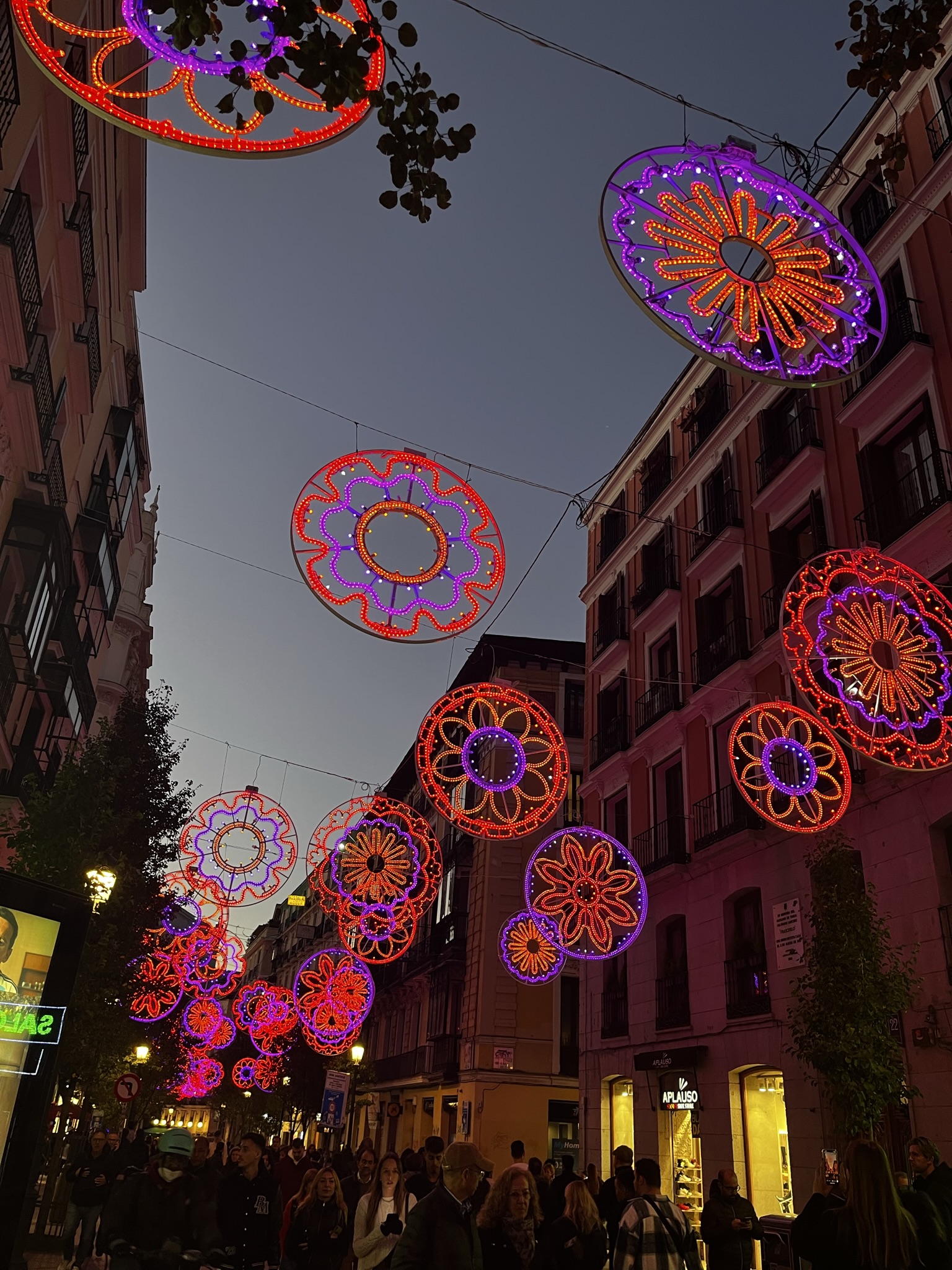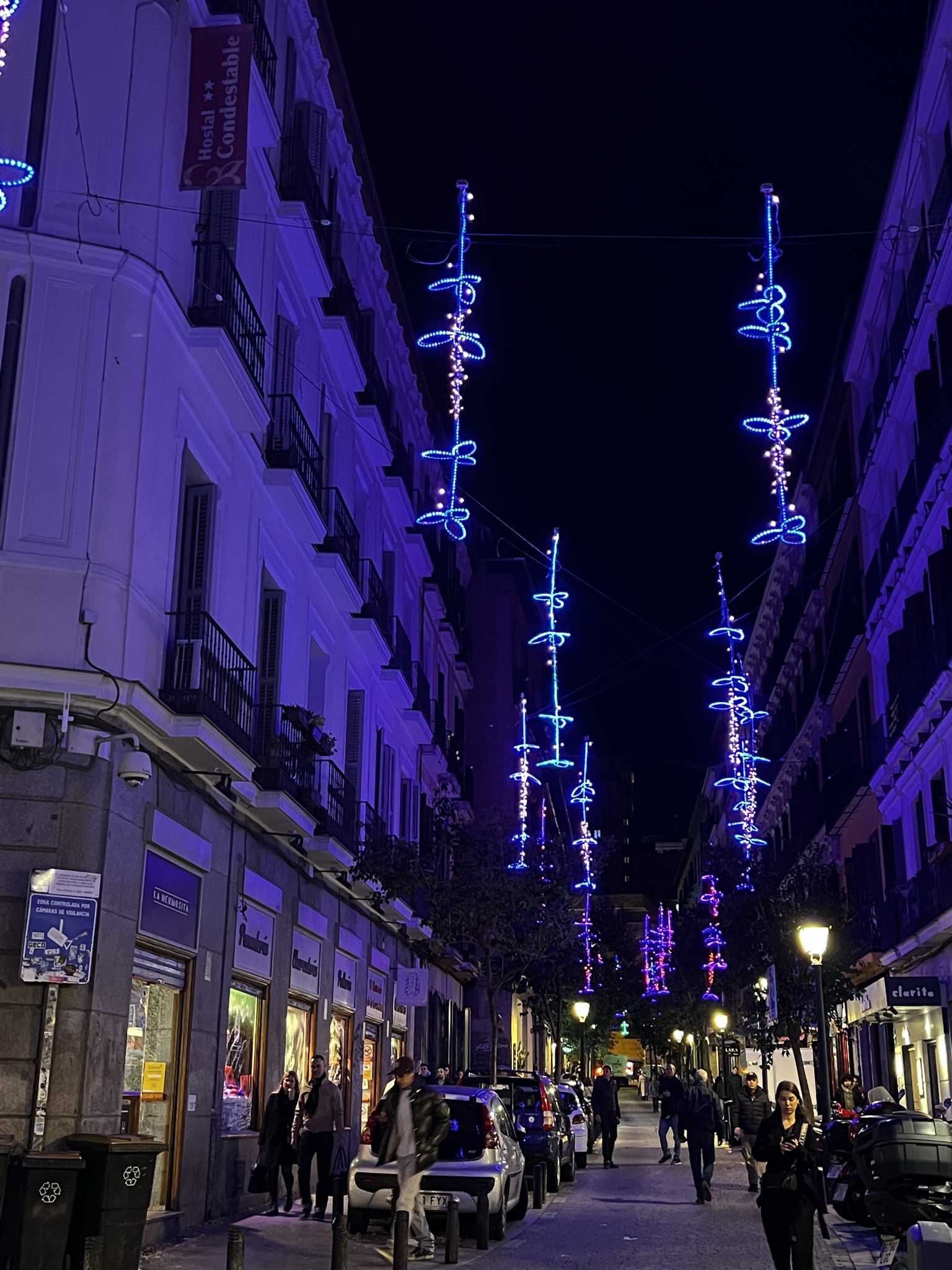 ---
All streets are decorated, no matter how small or untransited they are, every single one has its own Christmas sparkle.
One of the decorations I liked the most, is this tree in Opera station, right next to Madrid's Opera building. It's incredibly wonderful and the entire corner is illuminated by those red and blue sparkles. Right next to it, there was a guy disguised as a bear for the little kids to take a picture and enjoy.
---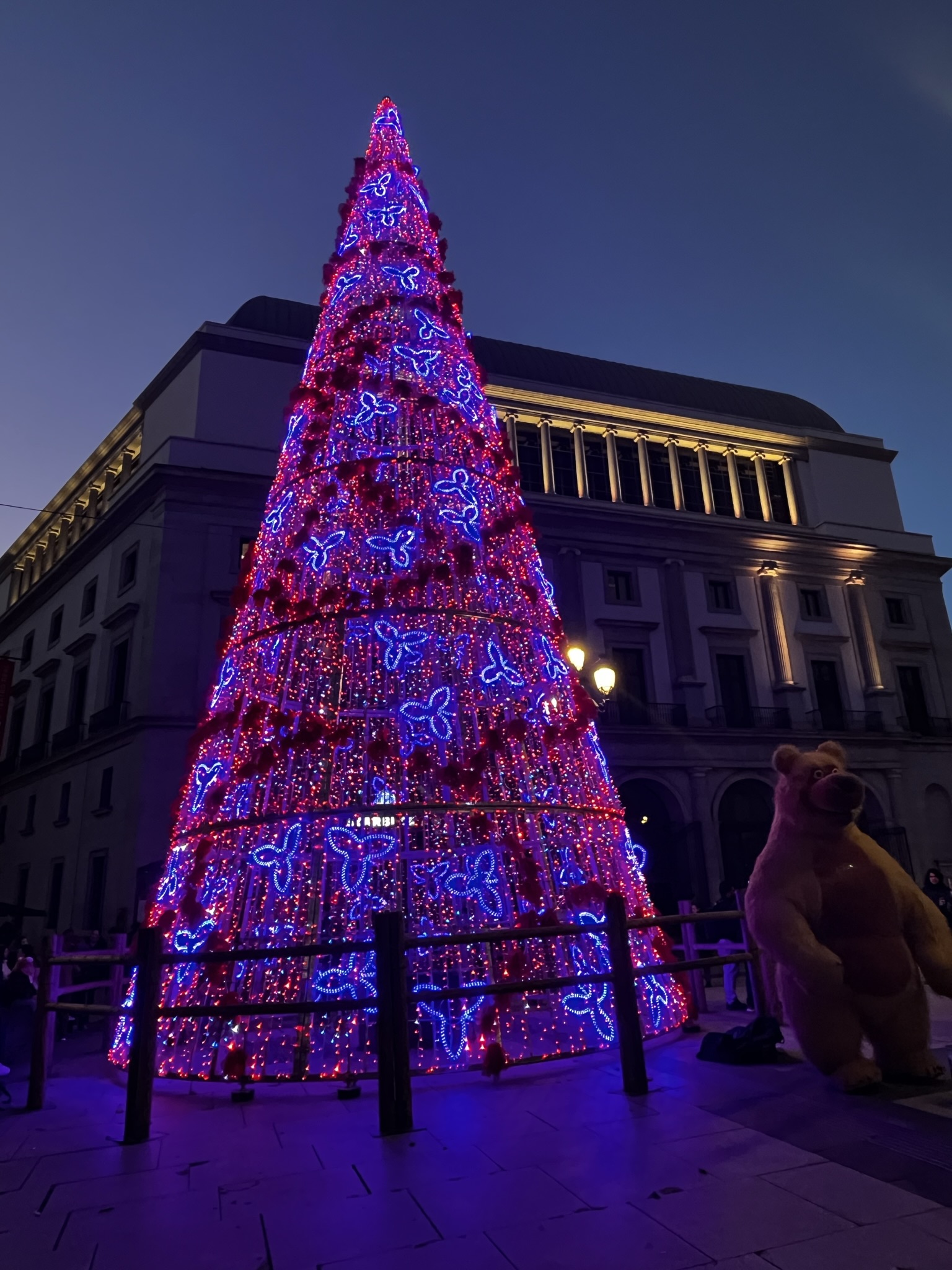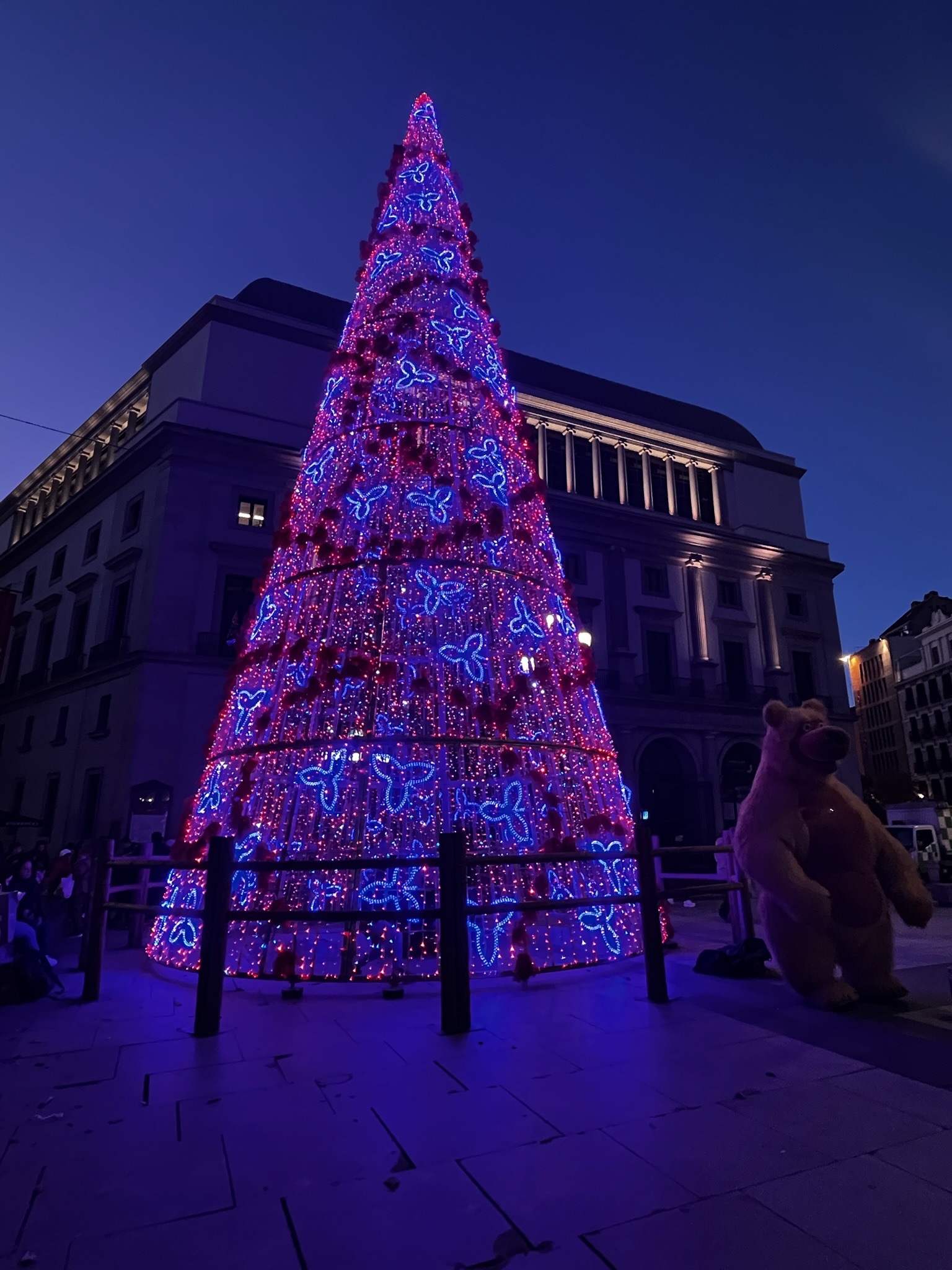 ---
If you head to Plaza España, one of the most important squares after Plaza Mayor, you will see different representations of the biblical passages. I saw these camels and another one of Maria holding Jesus, for example.
I believe this place was the one that was incredibly crowded, mainly because they have built a place for you to go ice-skiing! As if it wasn't cold enough in Madrid right now, you can now ice-ski in the middle of the city, lol.
---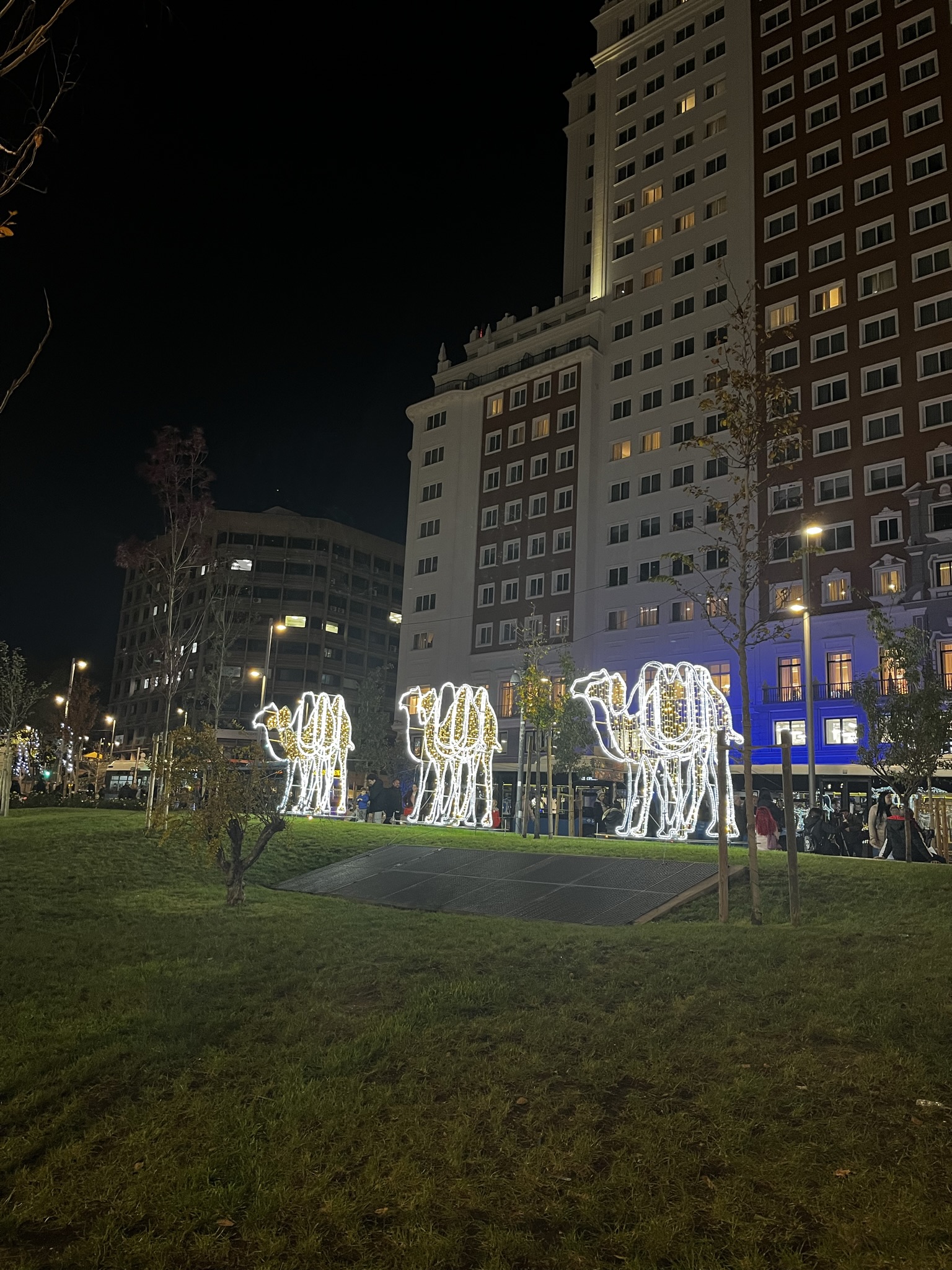 ---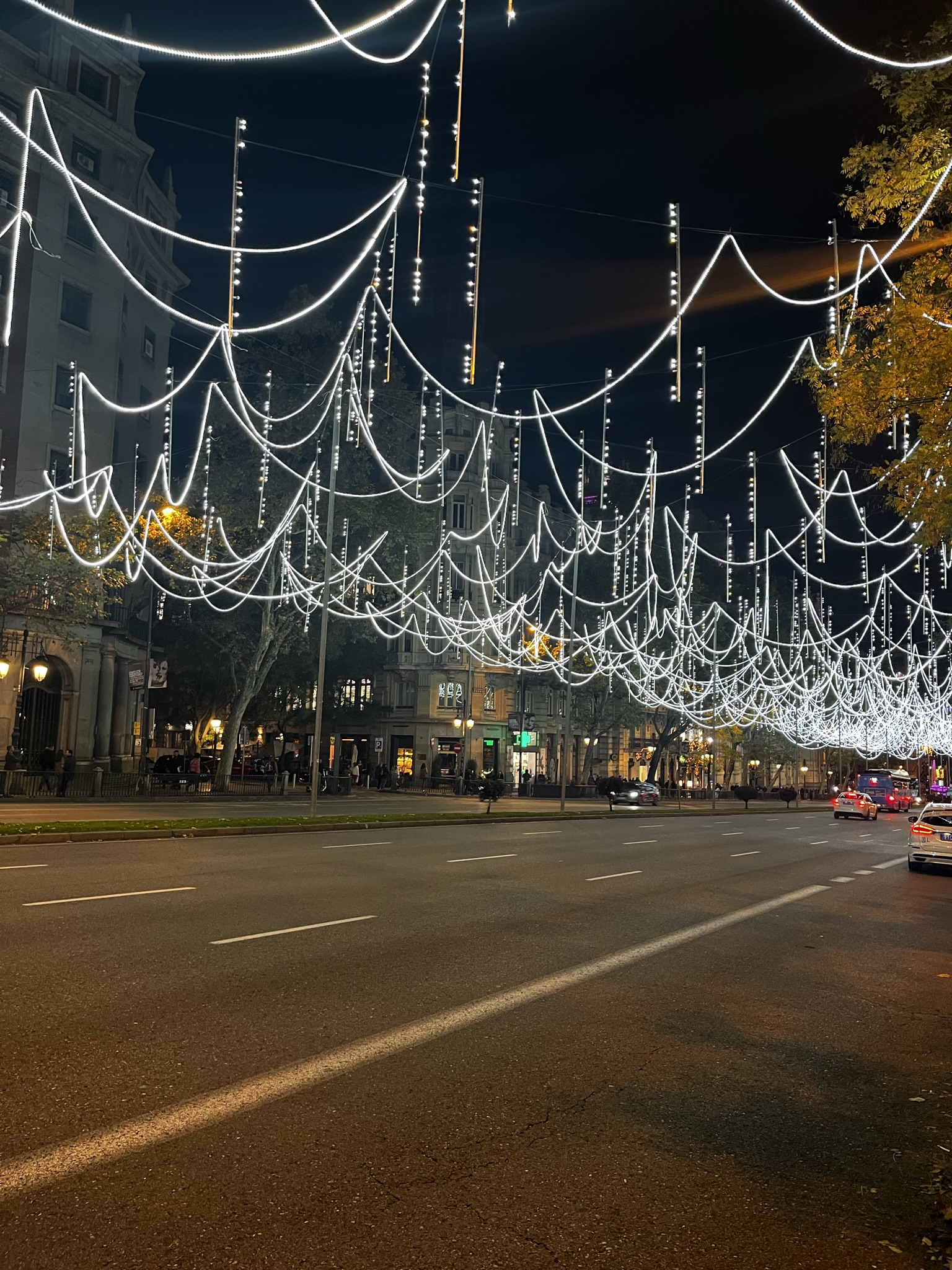 Every single important avenue has it's own theme, this one is in Alcalá avenue, close to Puerta de Alcalá. This emblematic highlight of the city is unfortunately under maintenance! So if you come to visit, you will see the Puerta all covered up due to restoration processes... hope it gets back to normal soon!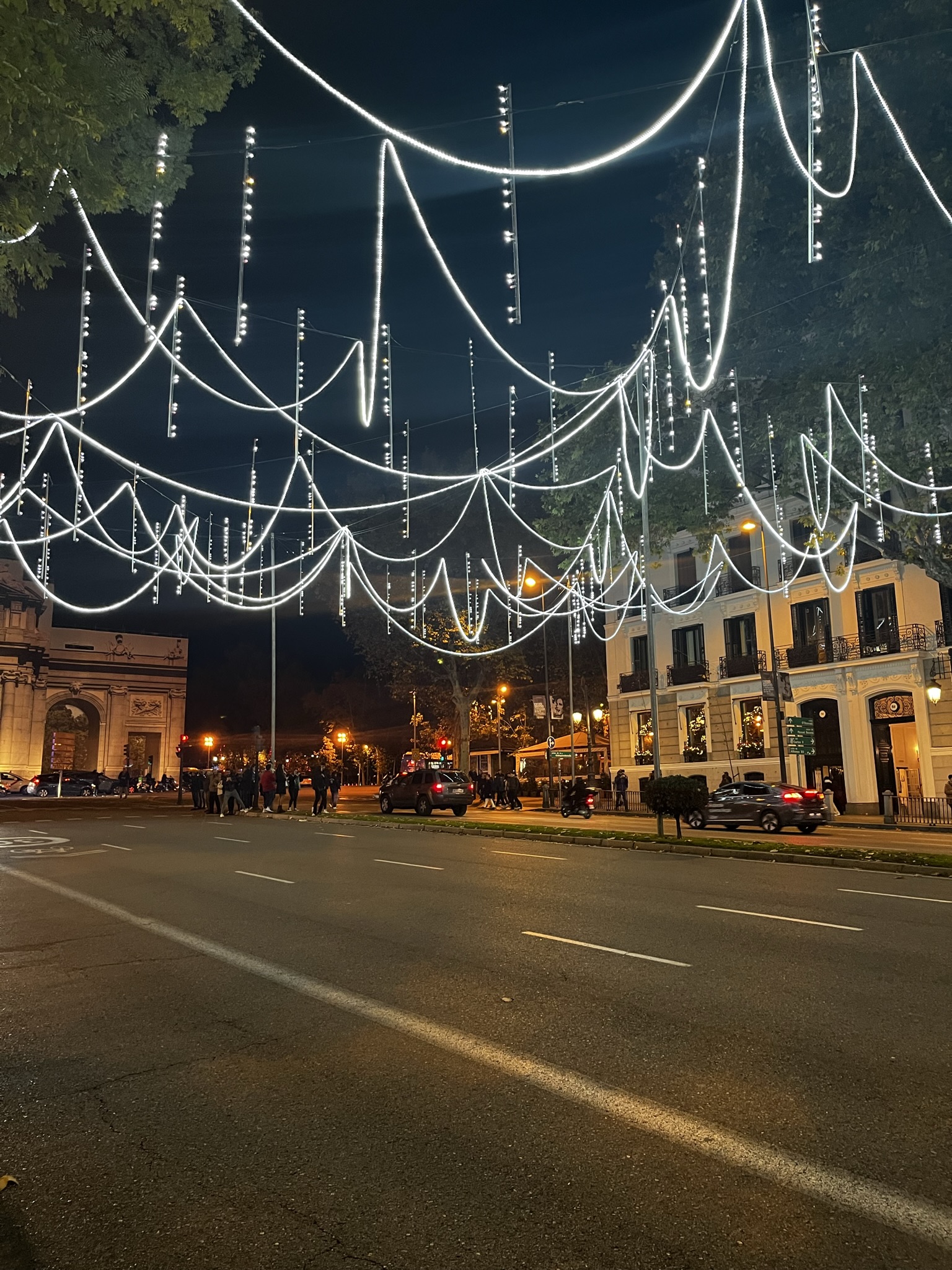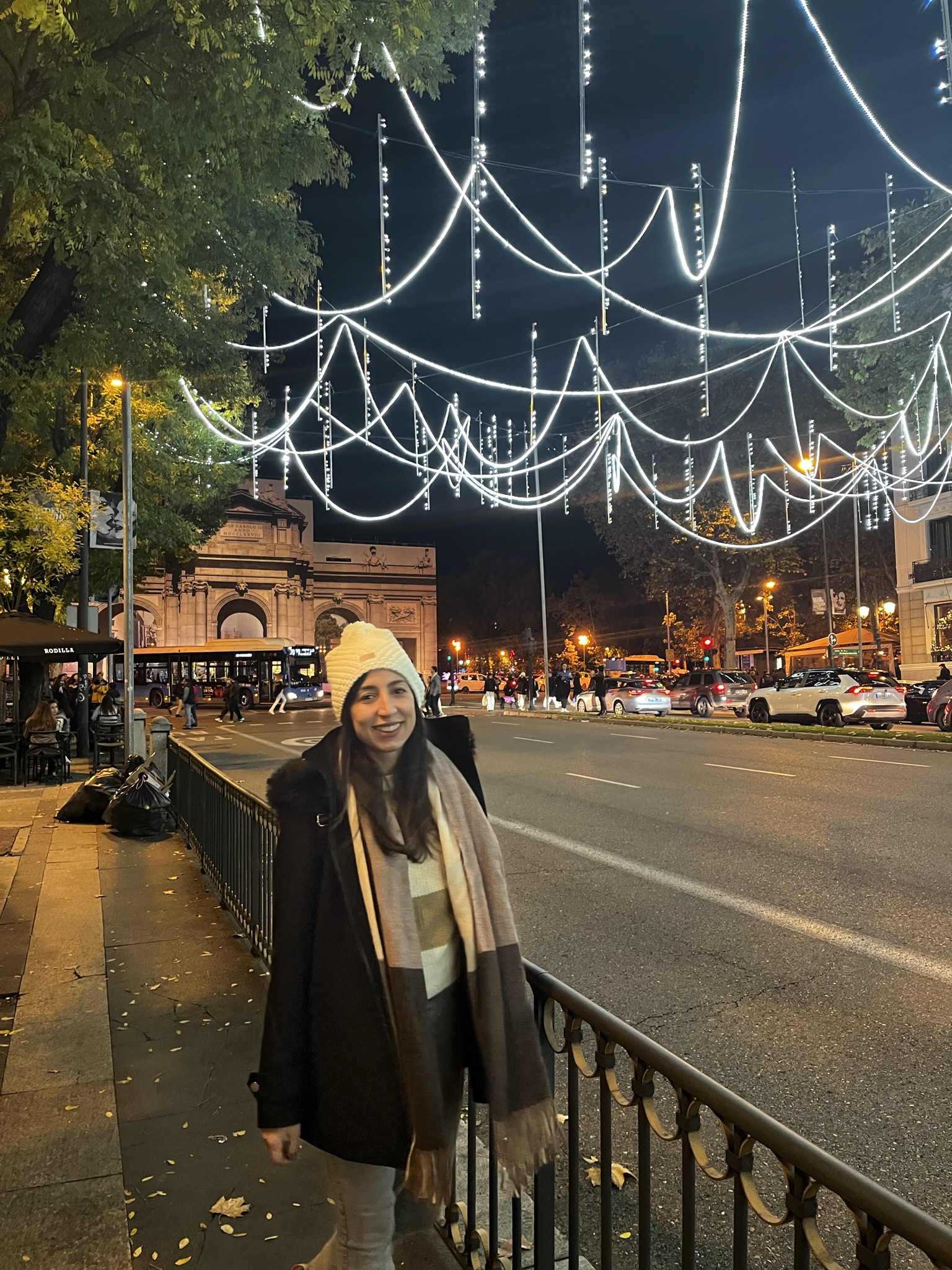 ---
Right in front of Puerta de Alcala, you can find the biggest part that the city has to offer: Retiro park. To be honest, I find this place incredibly beautiful and it's even more impressive to see how wonderful it has become for this Christmas spirit time!
They have placed this stunning light-trees in several places, it has some japanese resemblance for me and they can be found with different light colours all along the park.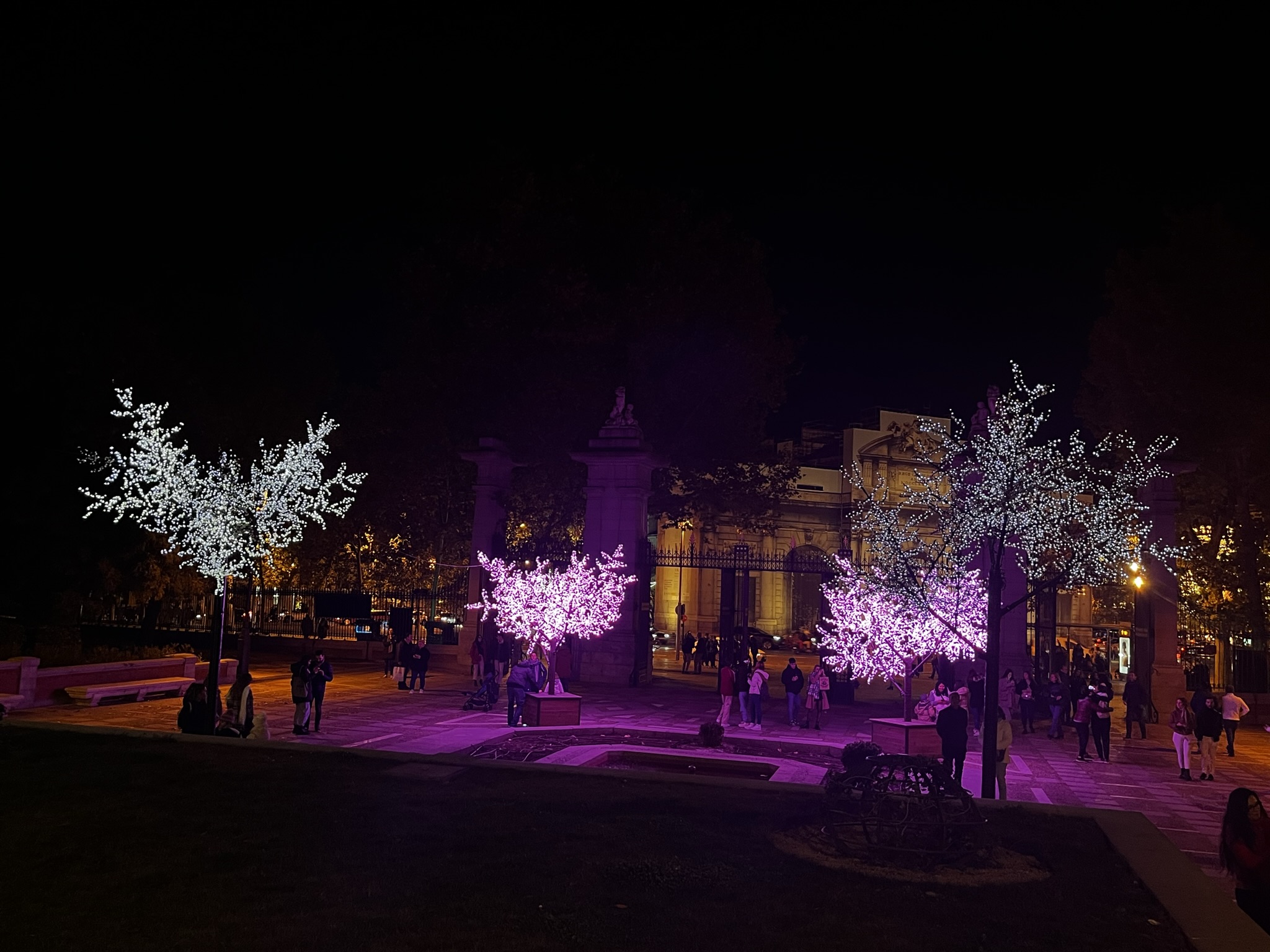 ---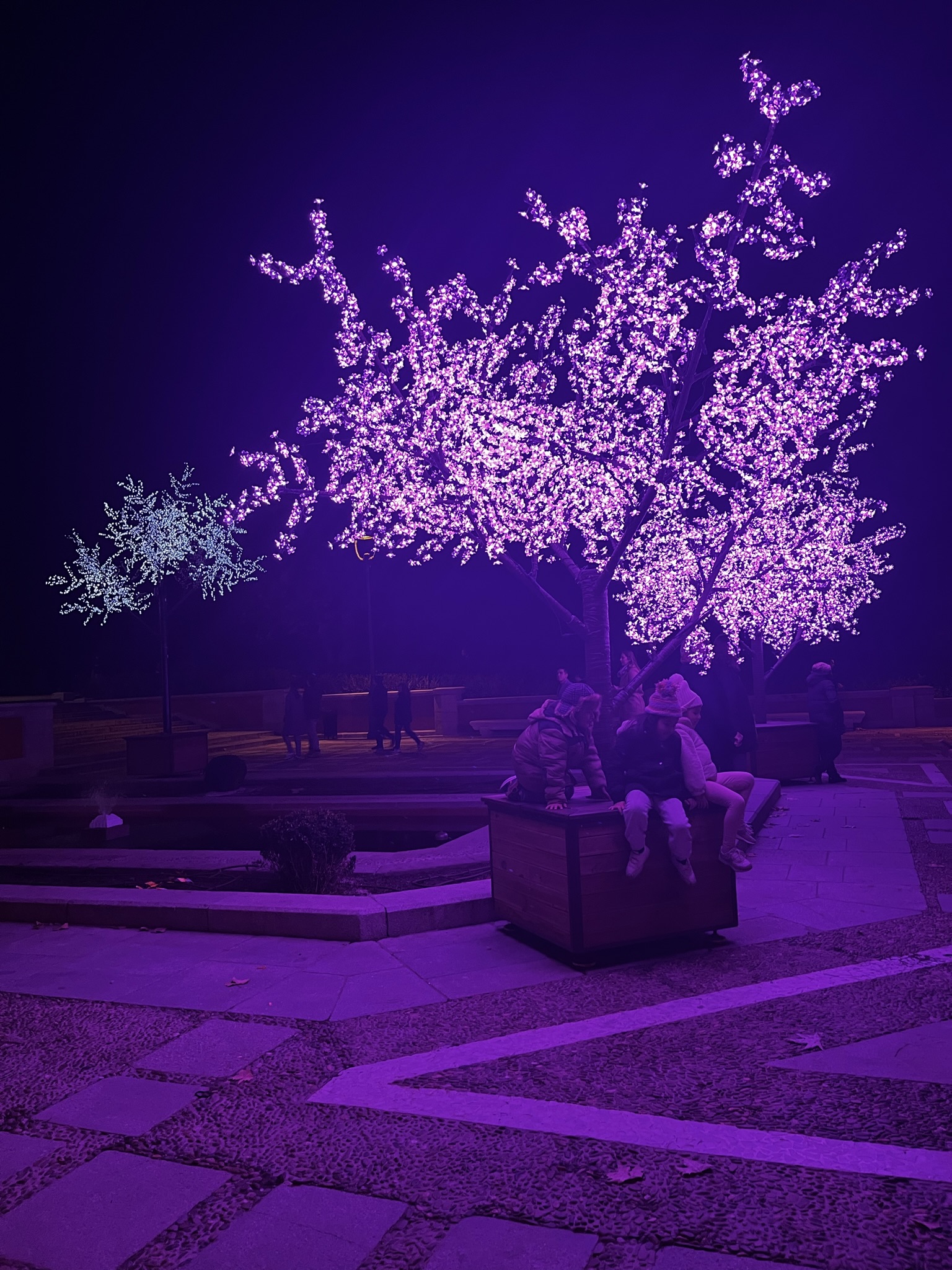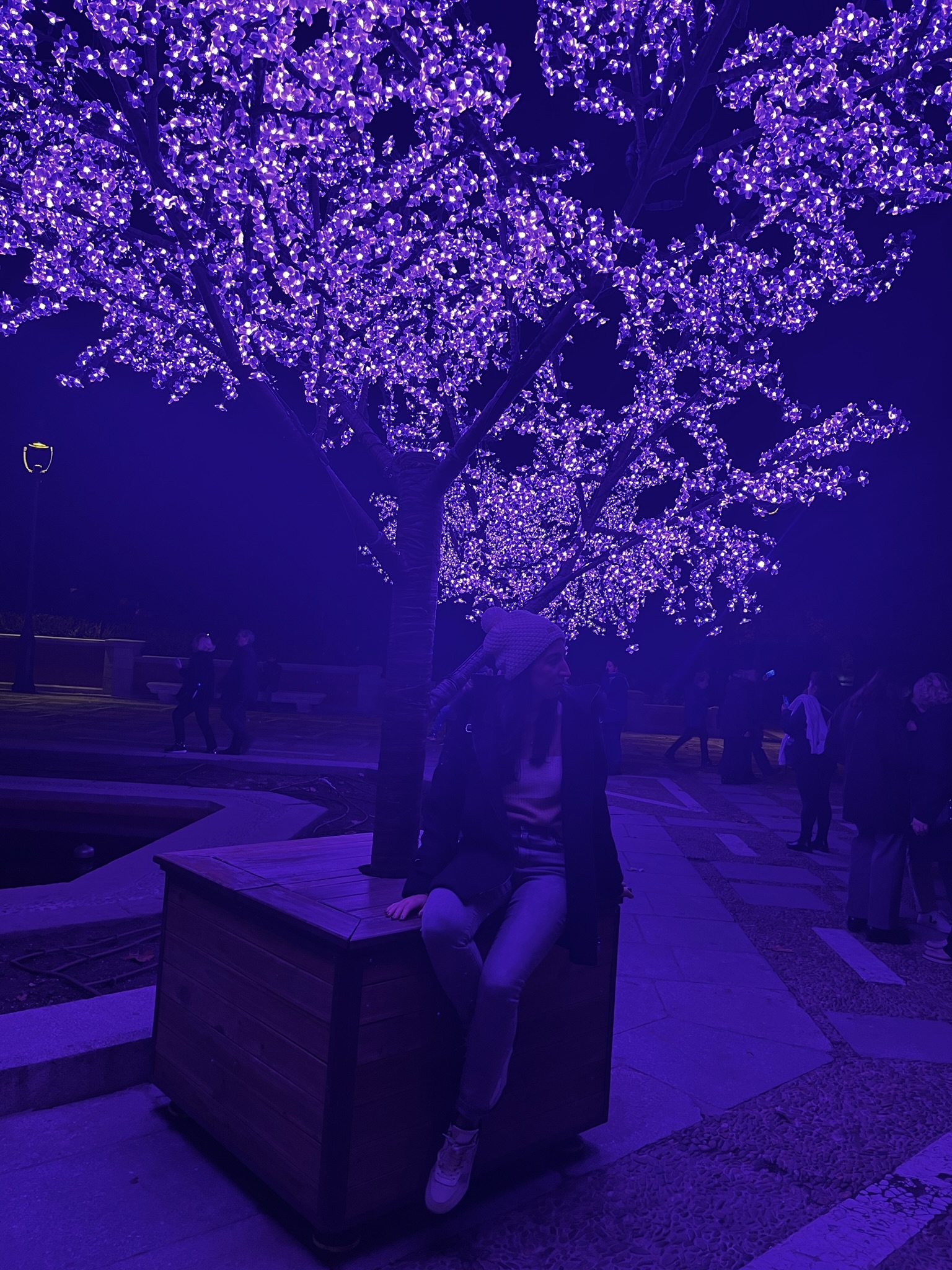 ---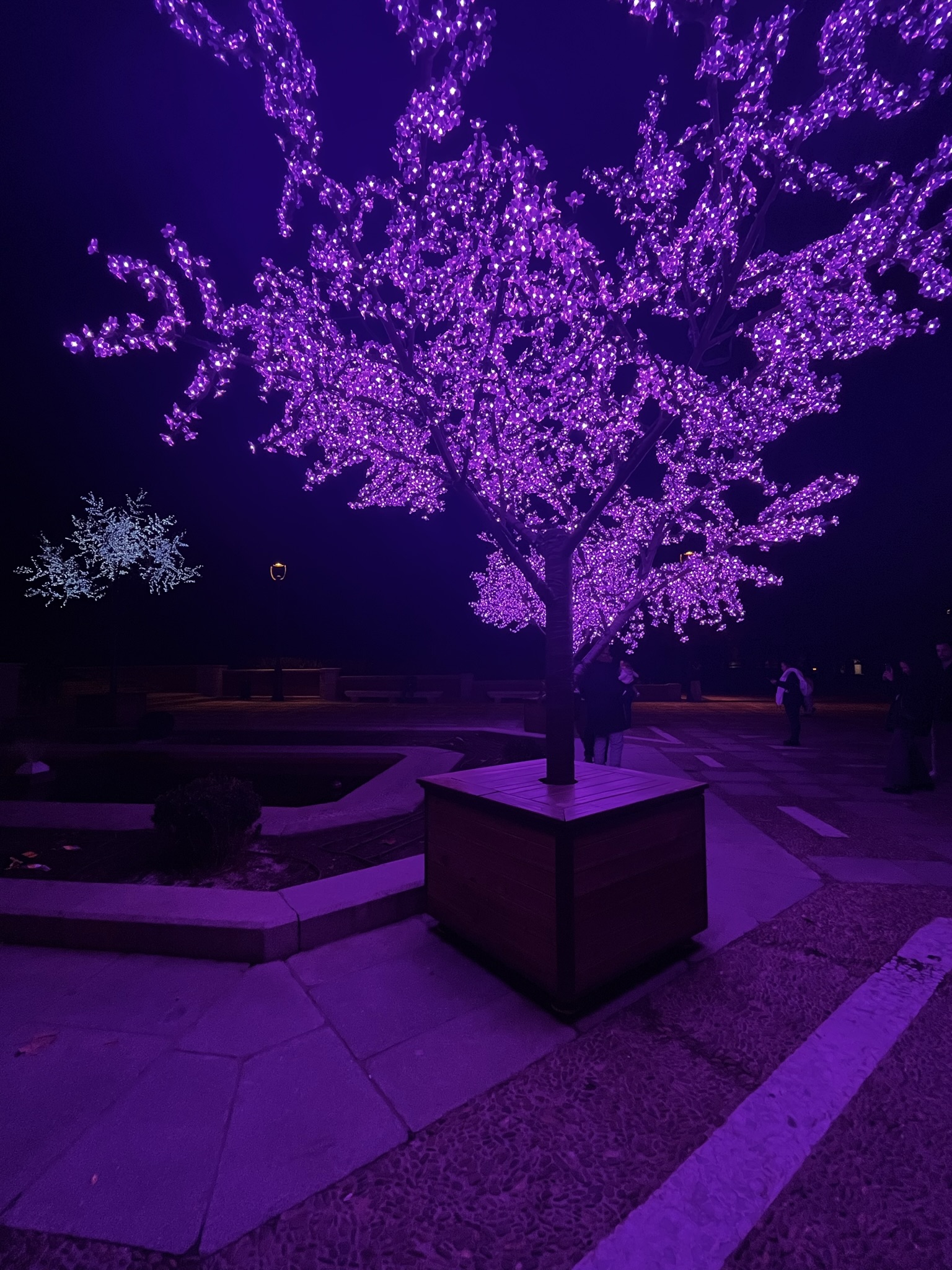 ---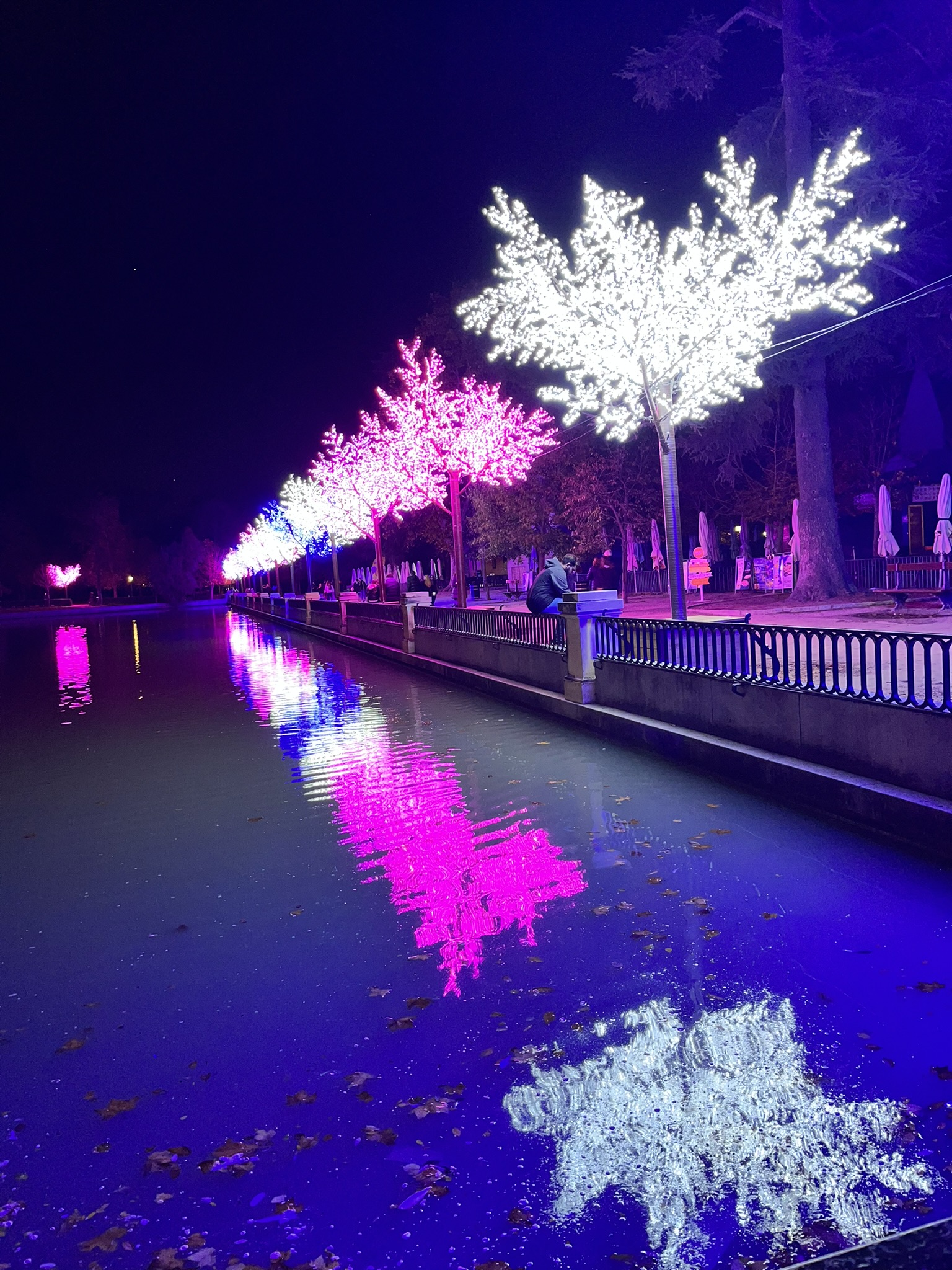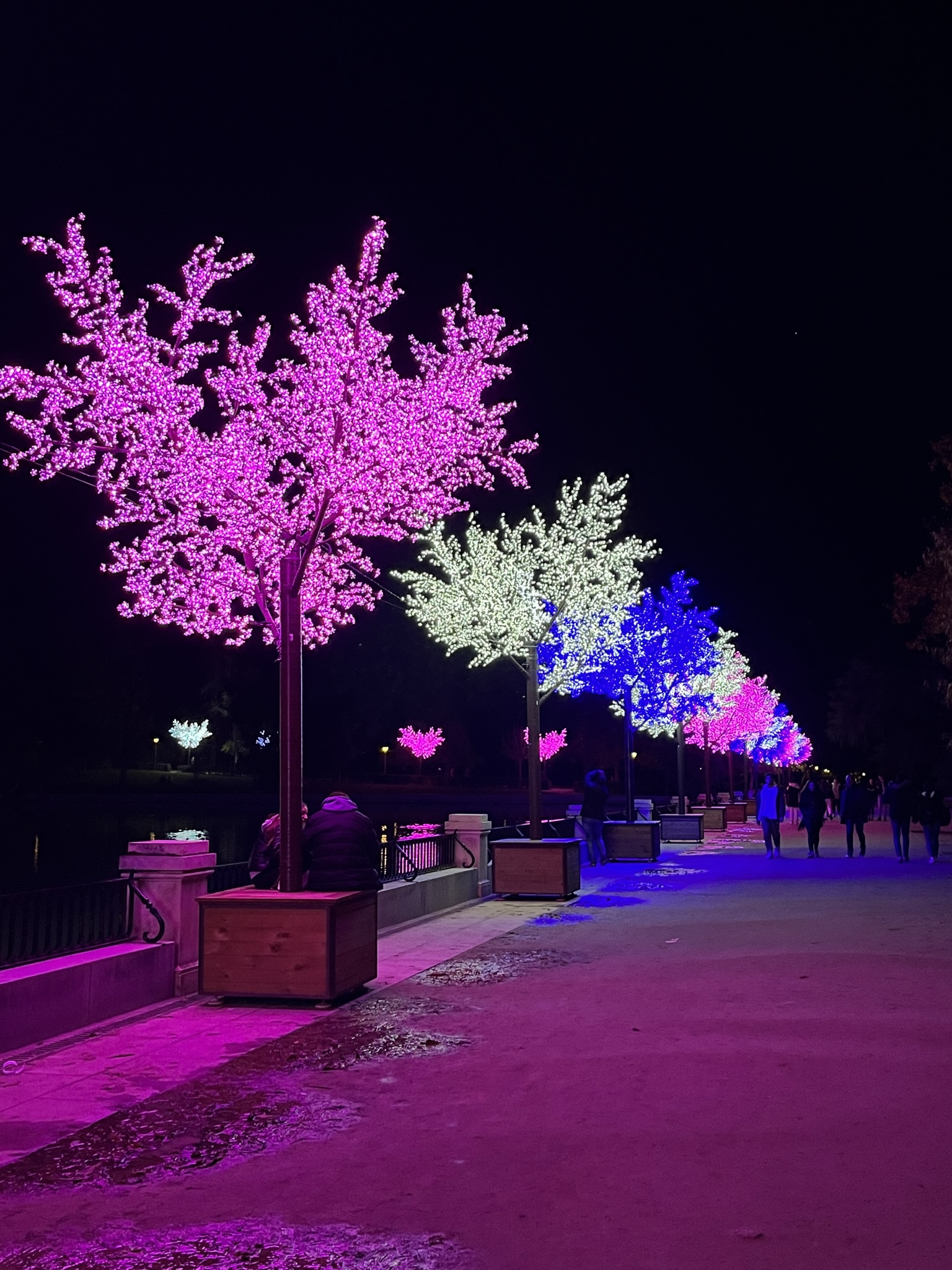 ---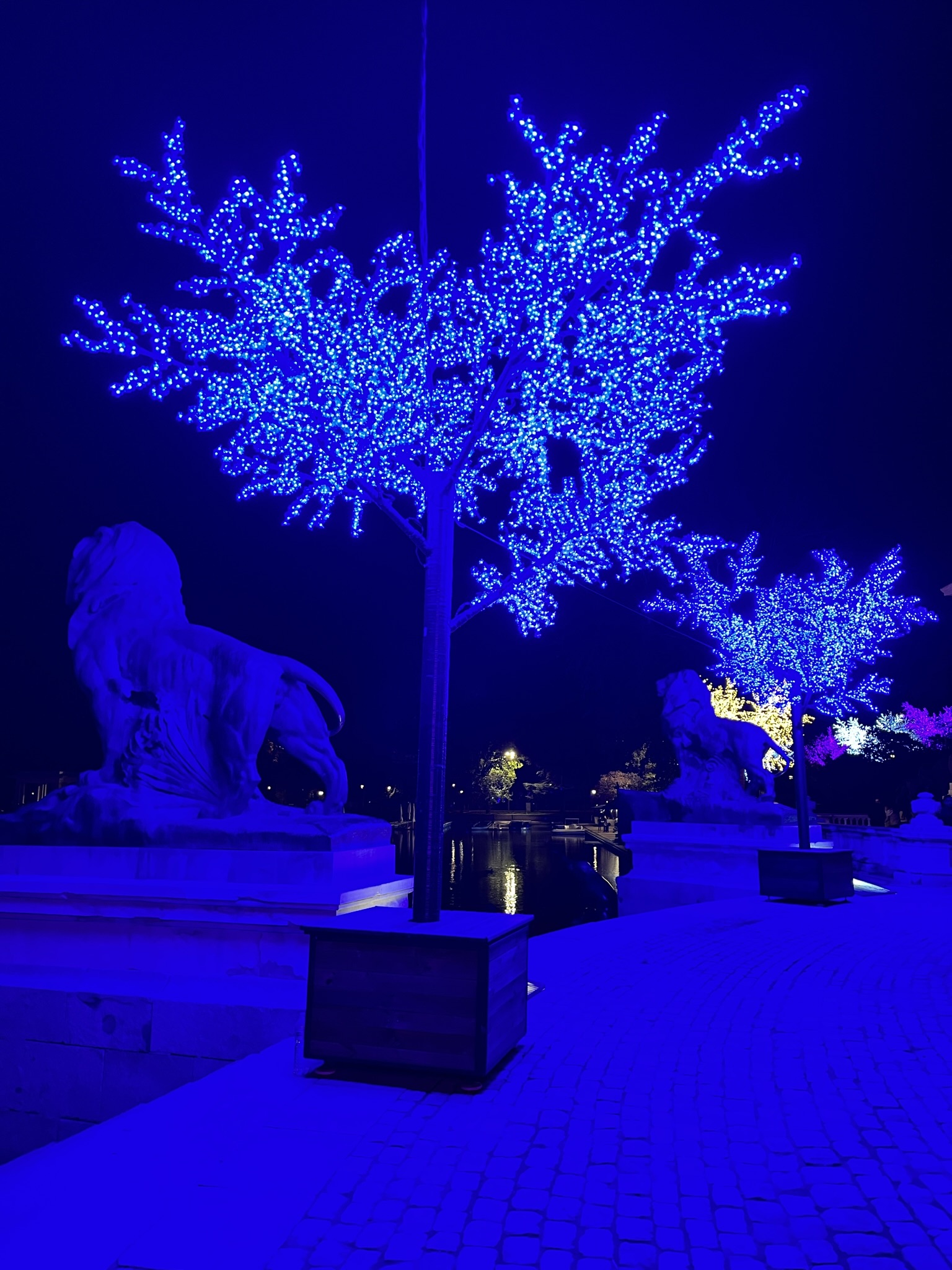 ---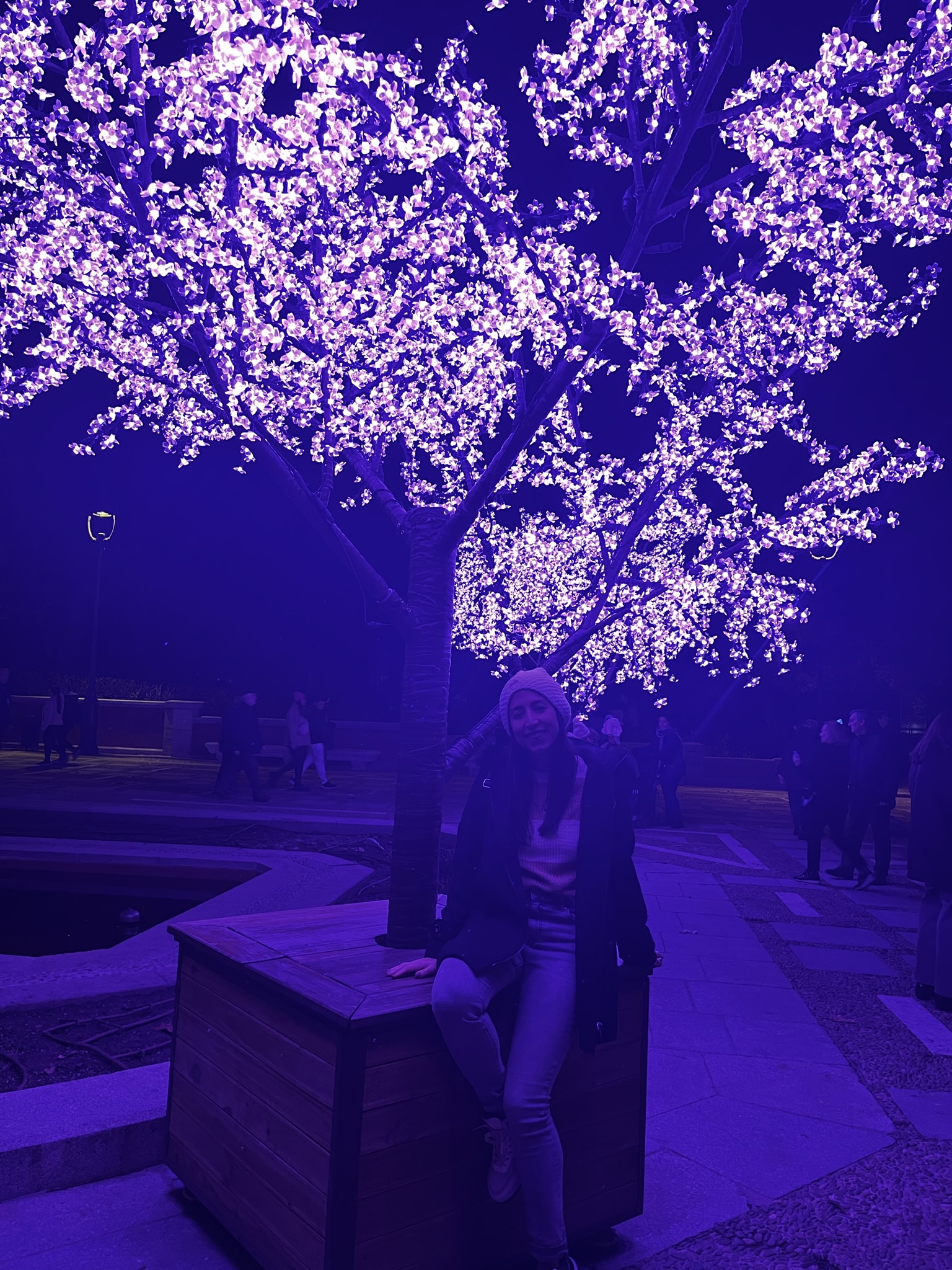 ---
But it's not only streets that have been decorated! Several stores have also been part of this idea and some of them have made a really, really good job!
This is by far one of my favourites, this is Hermes store. It's almost impossible to visit that place, since it always gets so crowded! But it definitely is really impressive how nice that building has been decorated... and in fact, you can see the huge crowd in the picture!
---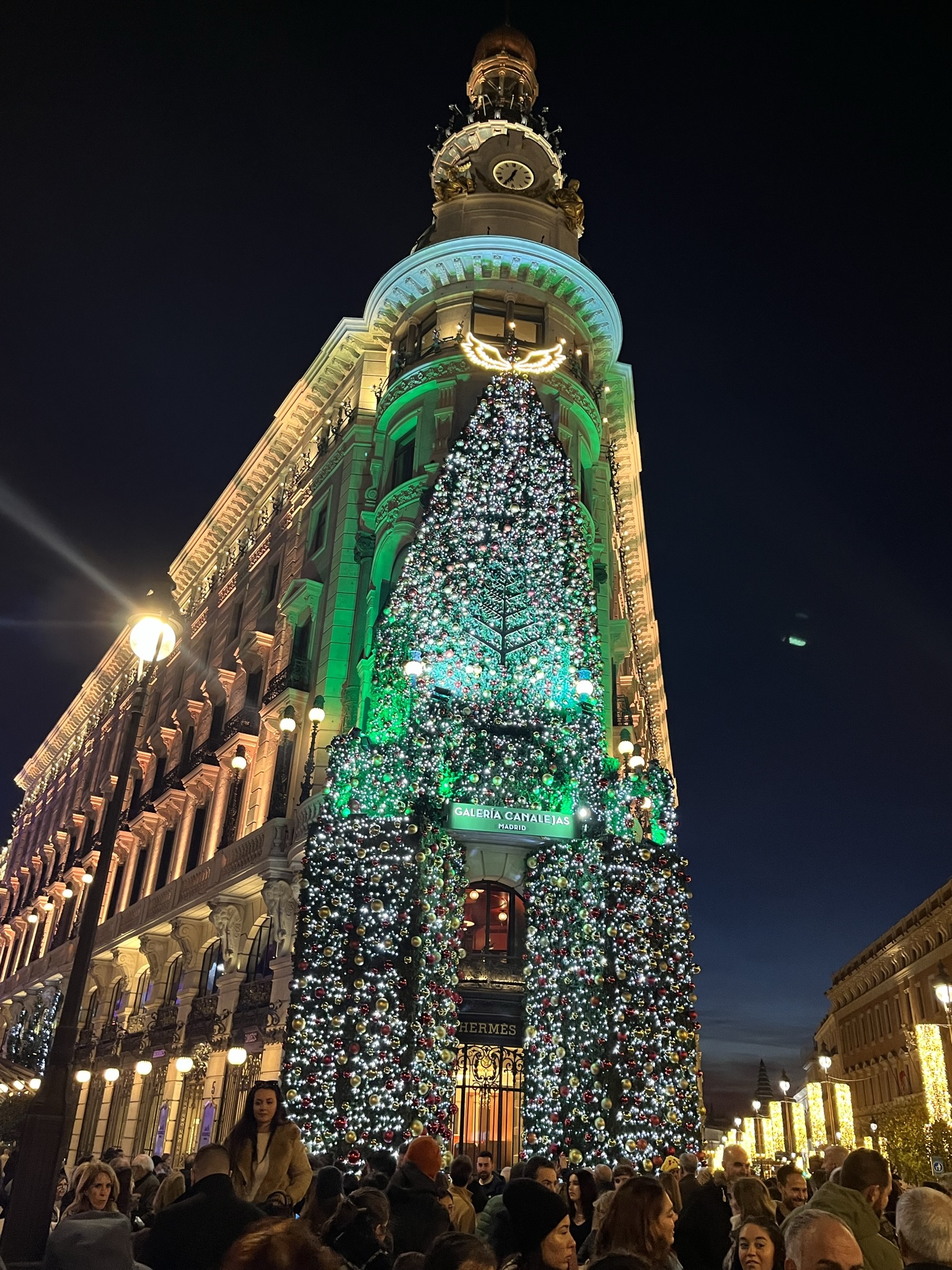 This is the very traditional spanish store, El Corte Ingles: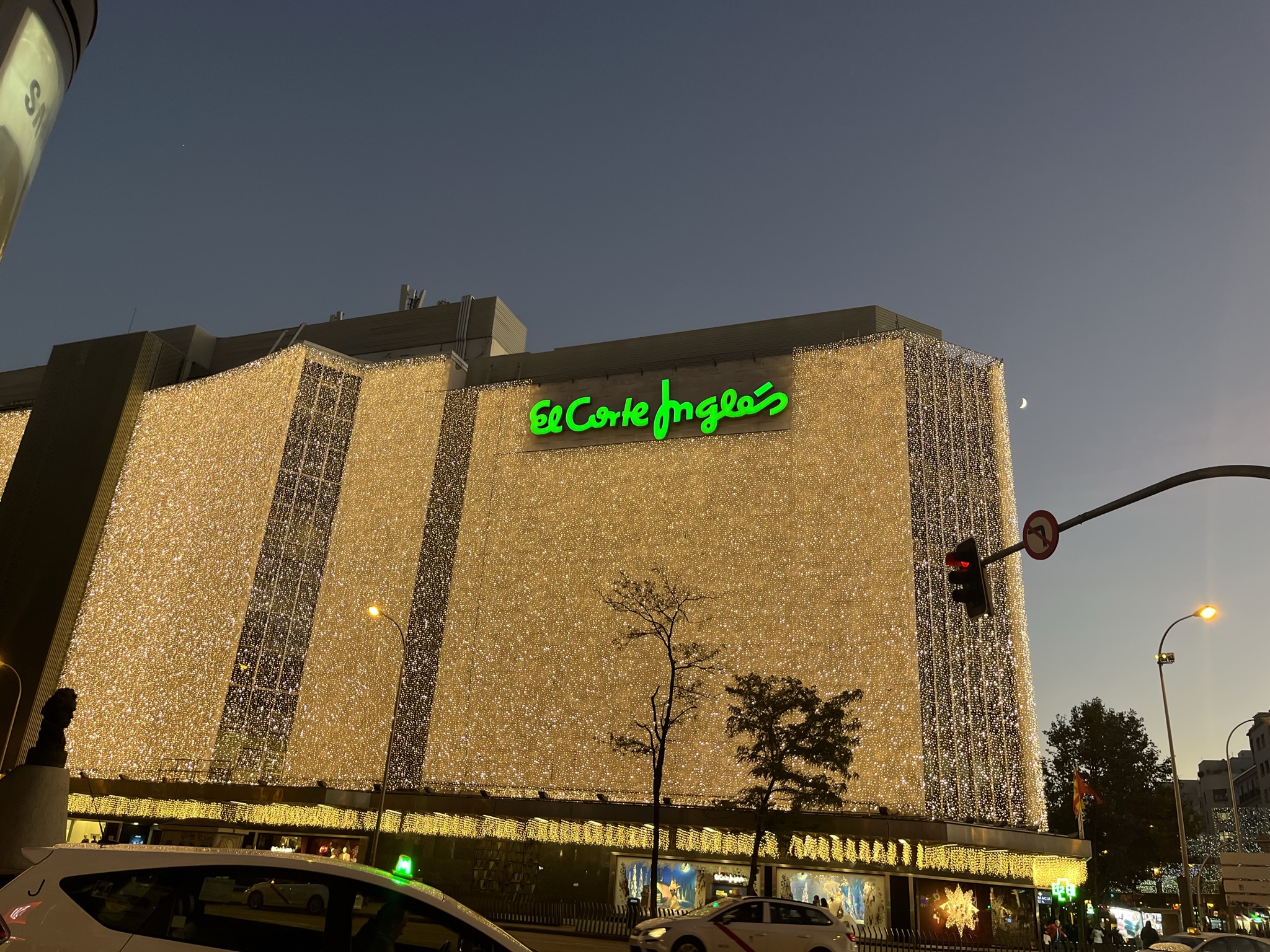 But hey, small merchants have also been part of the Christmas spirit!!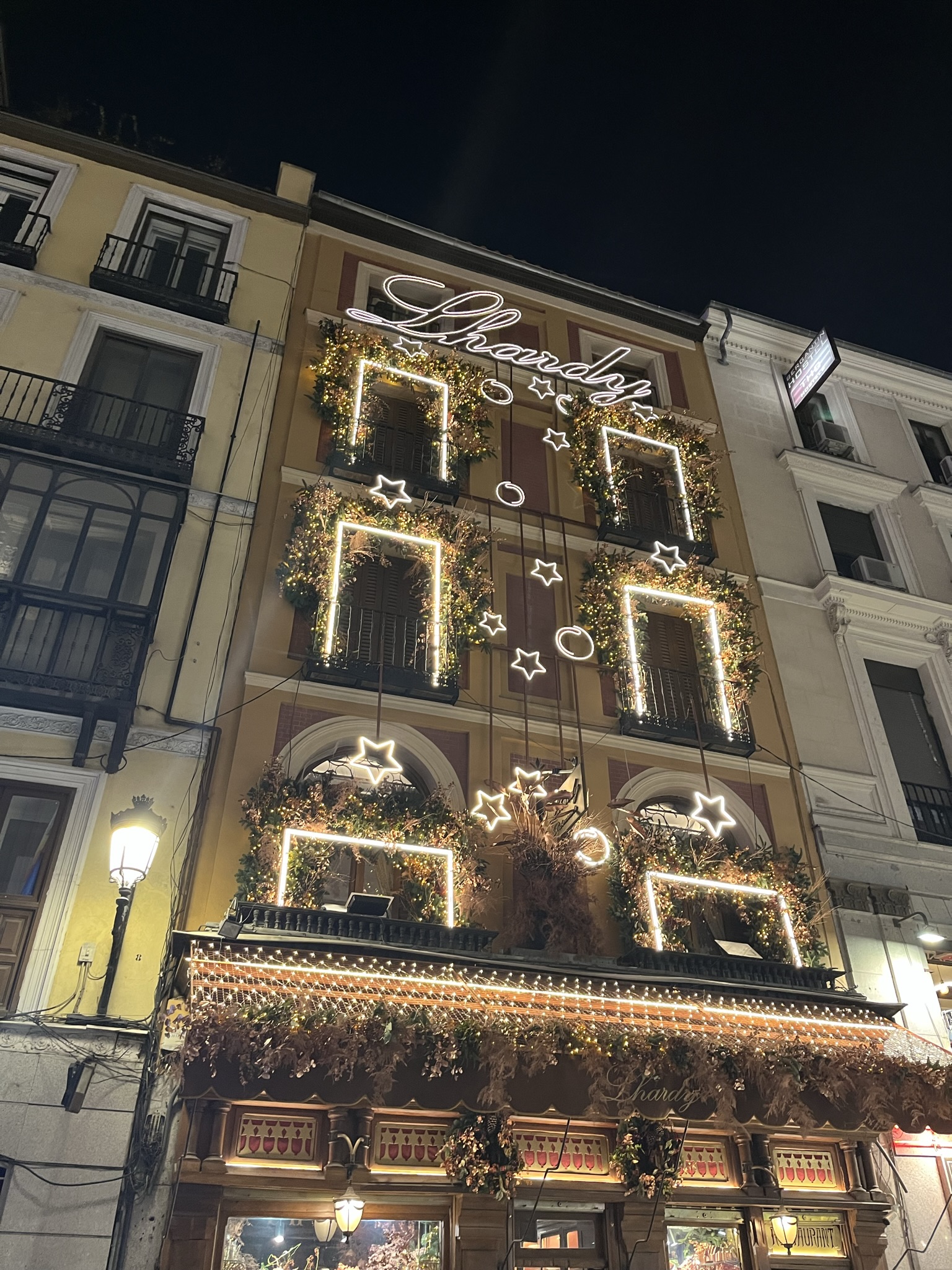 Right where all the luxury and high-fashion brands have their shops and where hotels like Four Seasons can be found, this is what the street looks light. Wonderful, right?!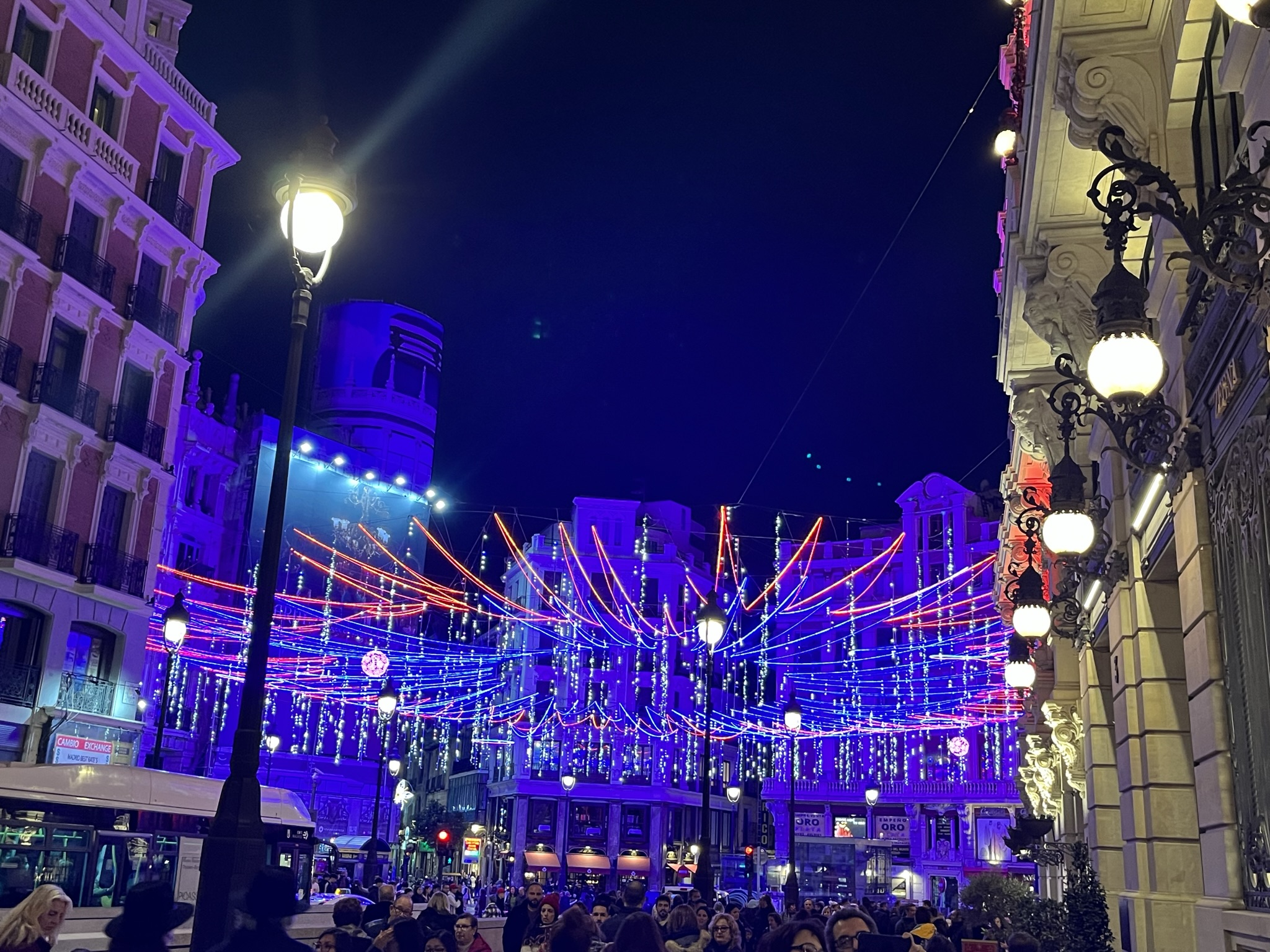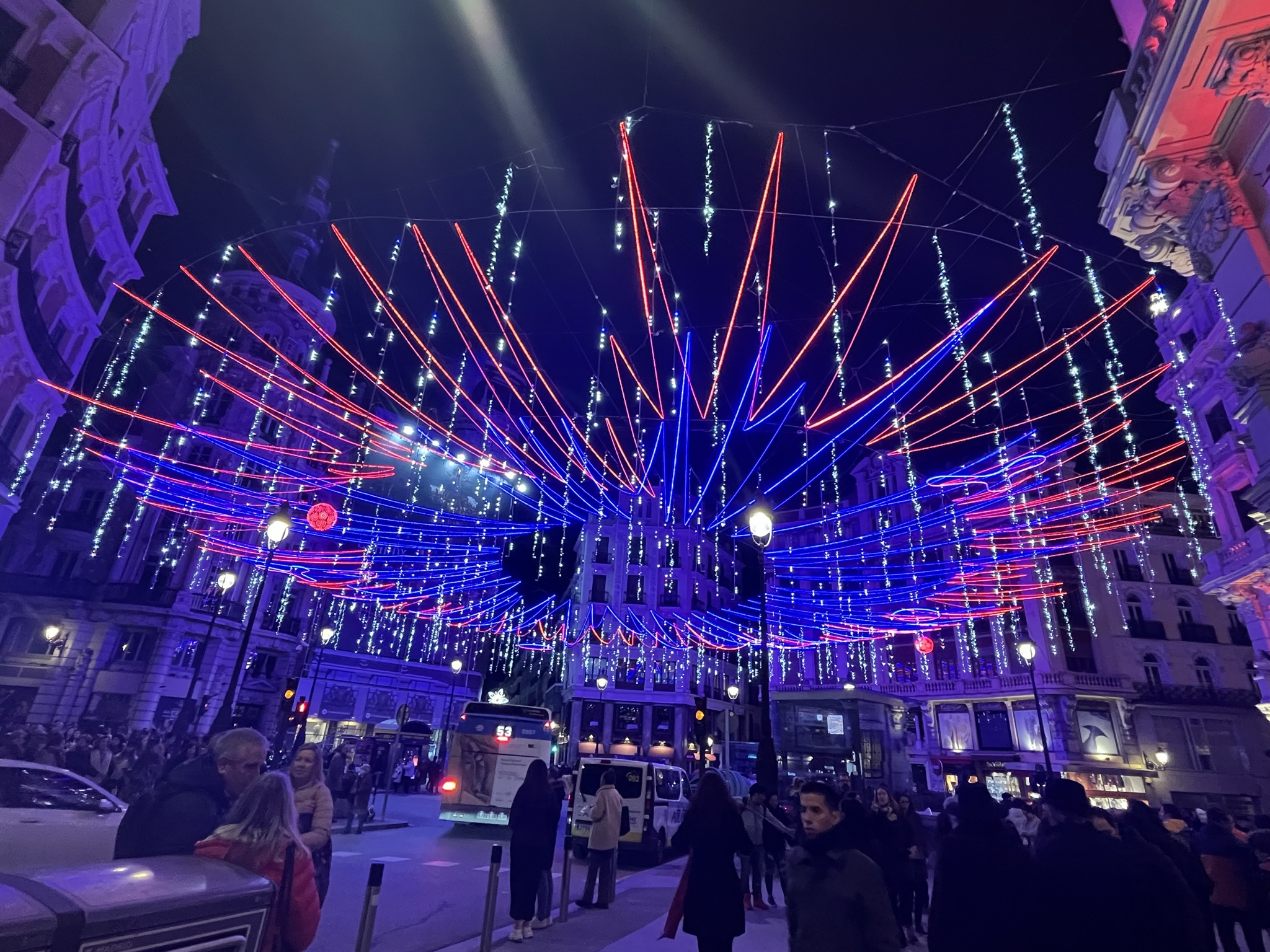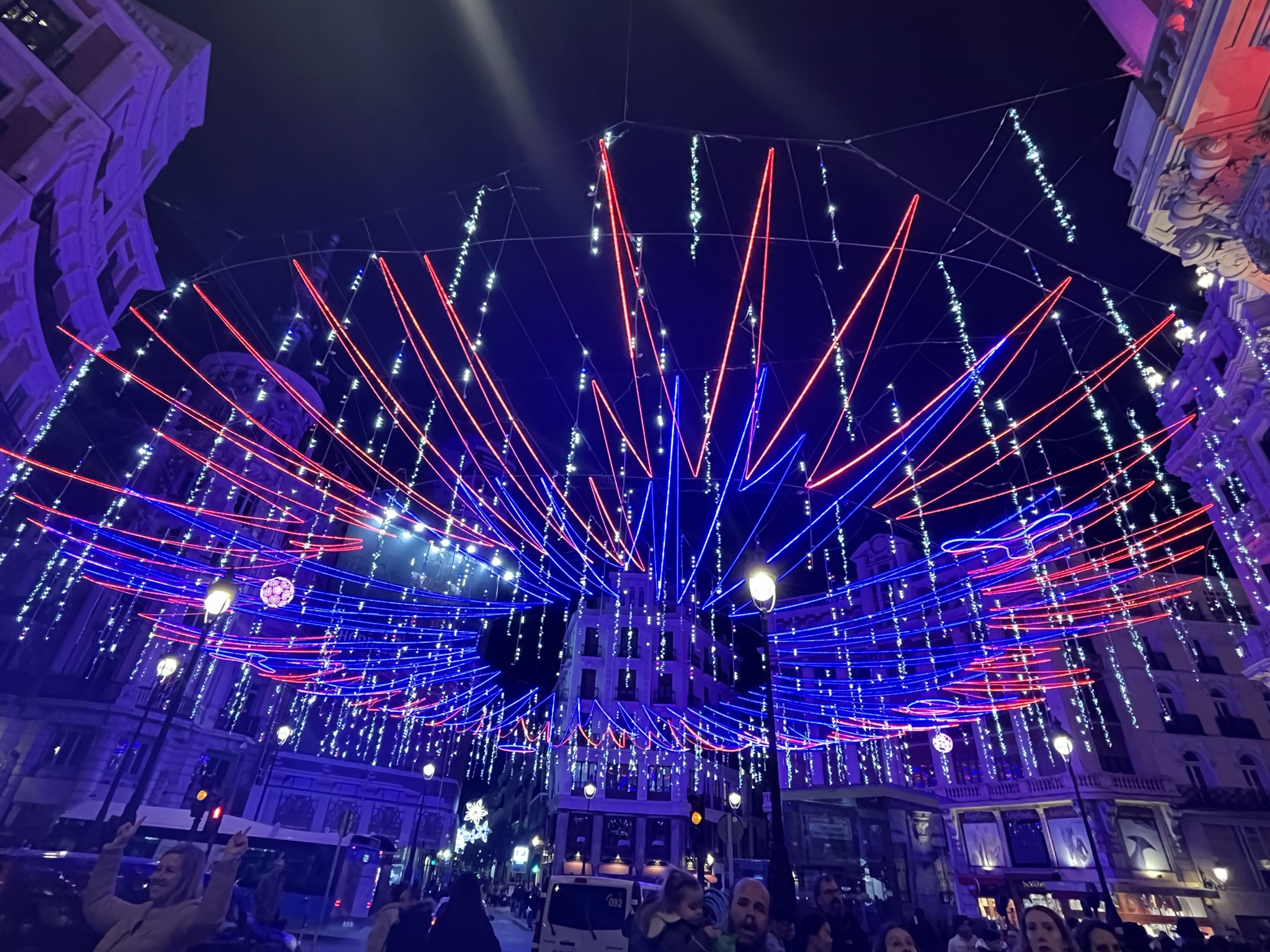 ---
Another of my favourite spots is Puerta del Sol, where they have installed a huge Christmas trees. And by huge, I mean it, I think it's not smaller than five or six metres high.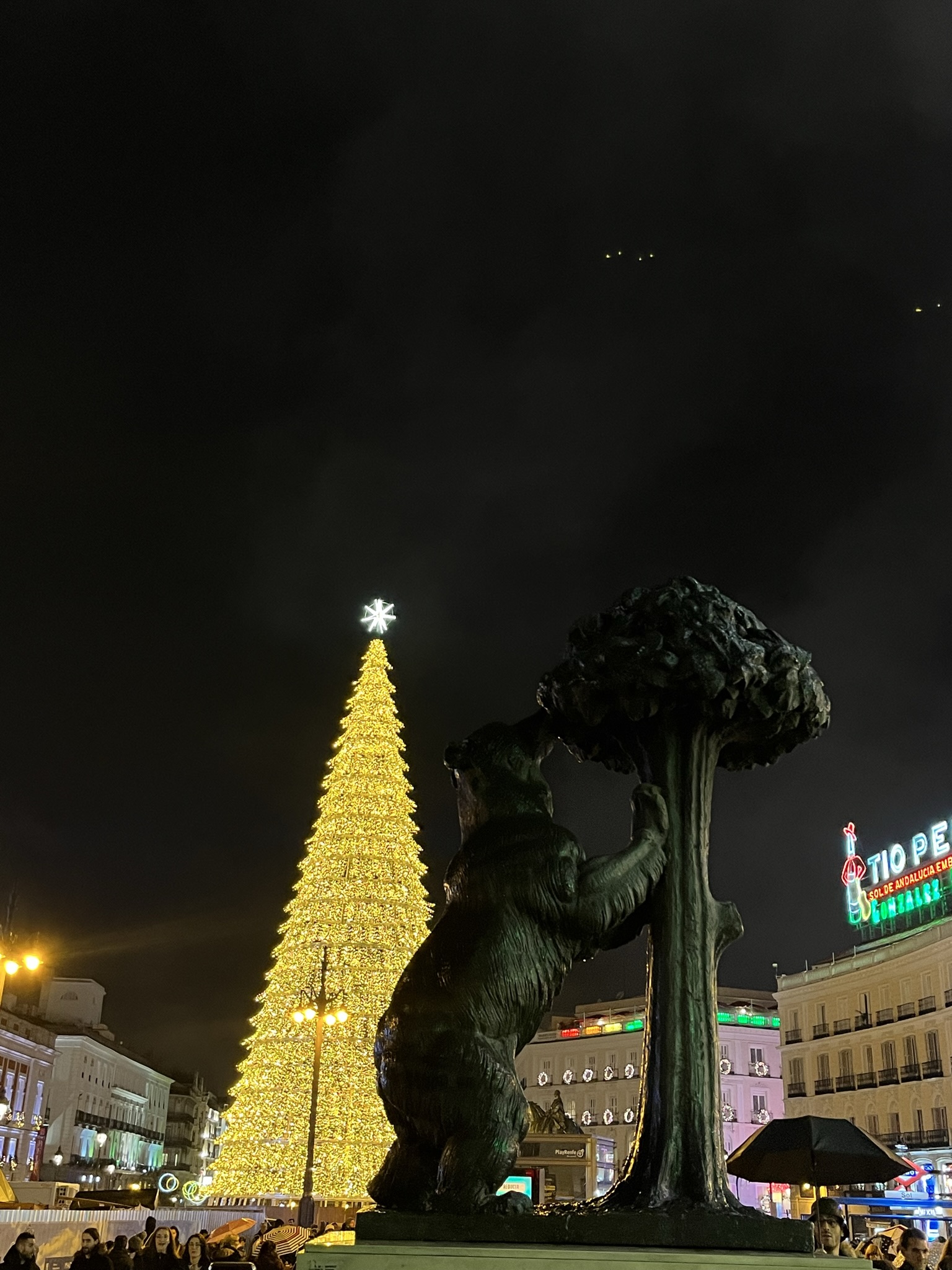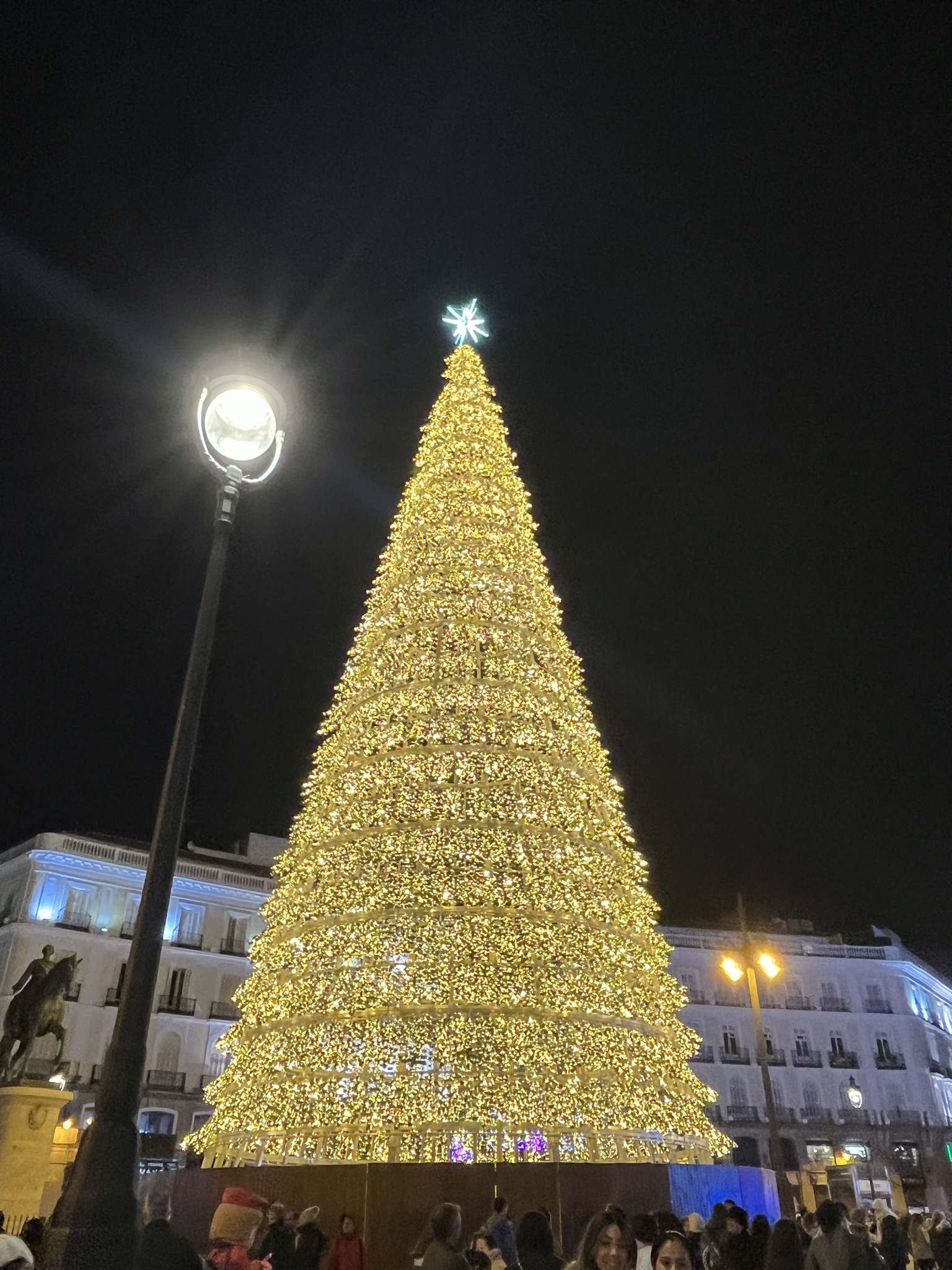 On the right, you can see the very famous statue "El Oso y el Madroño", that had been undercovereed for restoration for several months. It's good to see it back on this special time of the year!
And these are my friends and I on the day they turned on the huge Christmas tree! We weren't expecting to see it, as they were saying that it wasn't supposed to be turned on!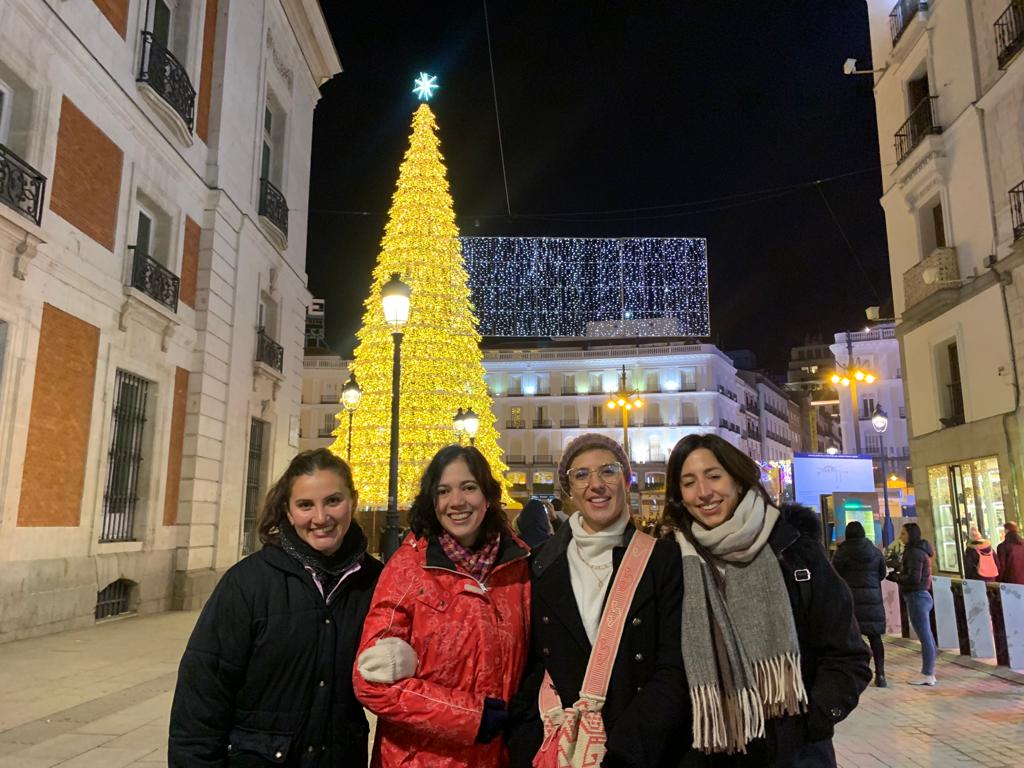 Yes, it's always freezing. Always.
---

And finally, Plaza Mayor. One of the most significant places in Madrid.
It has a wonderful silver-lighted christmas tree, small Christmas markets and all sorts of decorations along... It's really worth it to go there and take a look, although, of course, it's always incredibly crowded!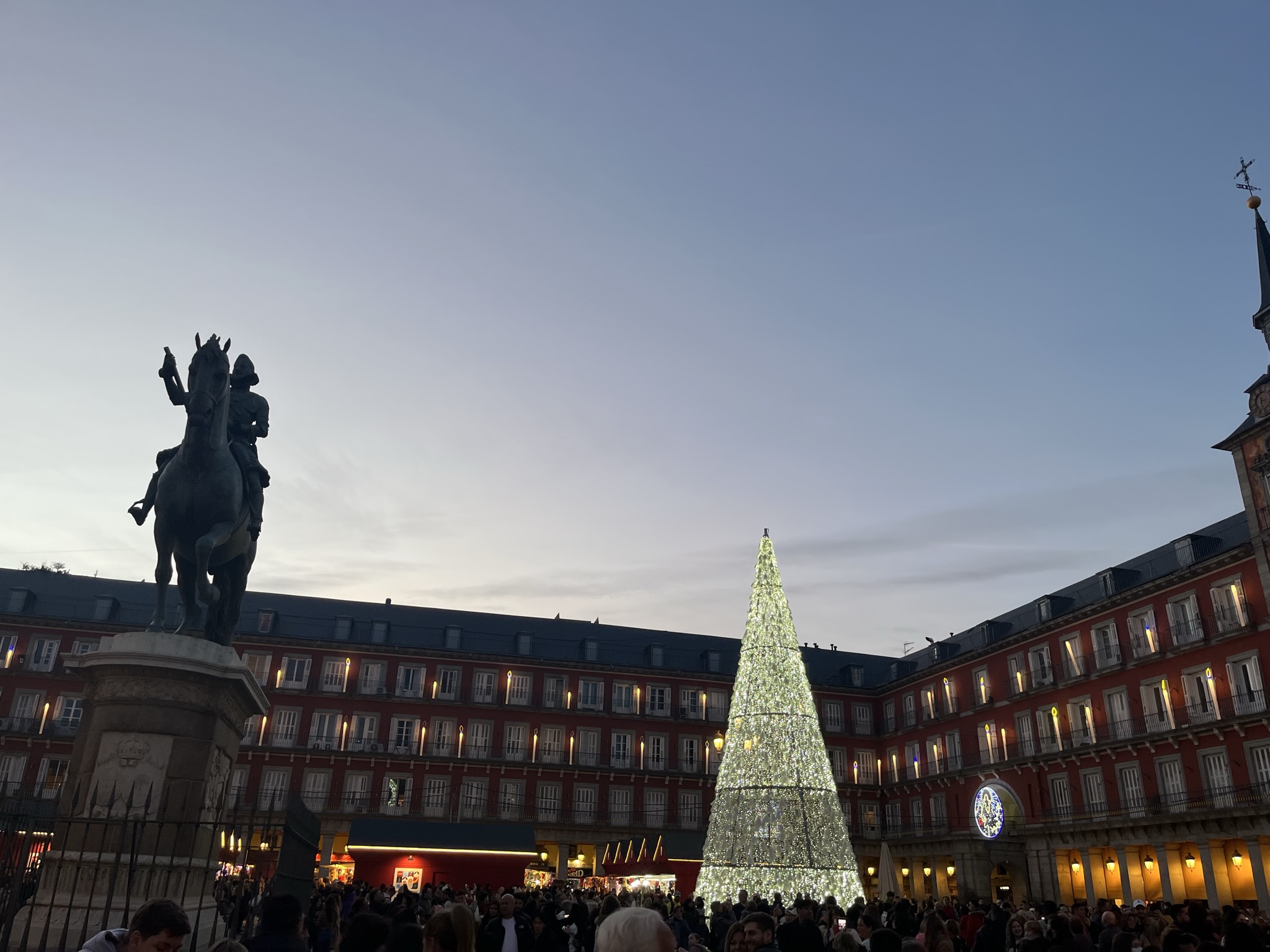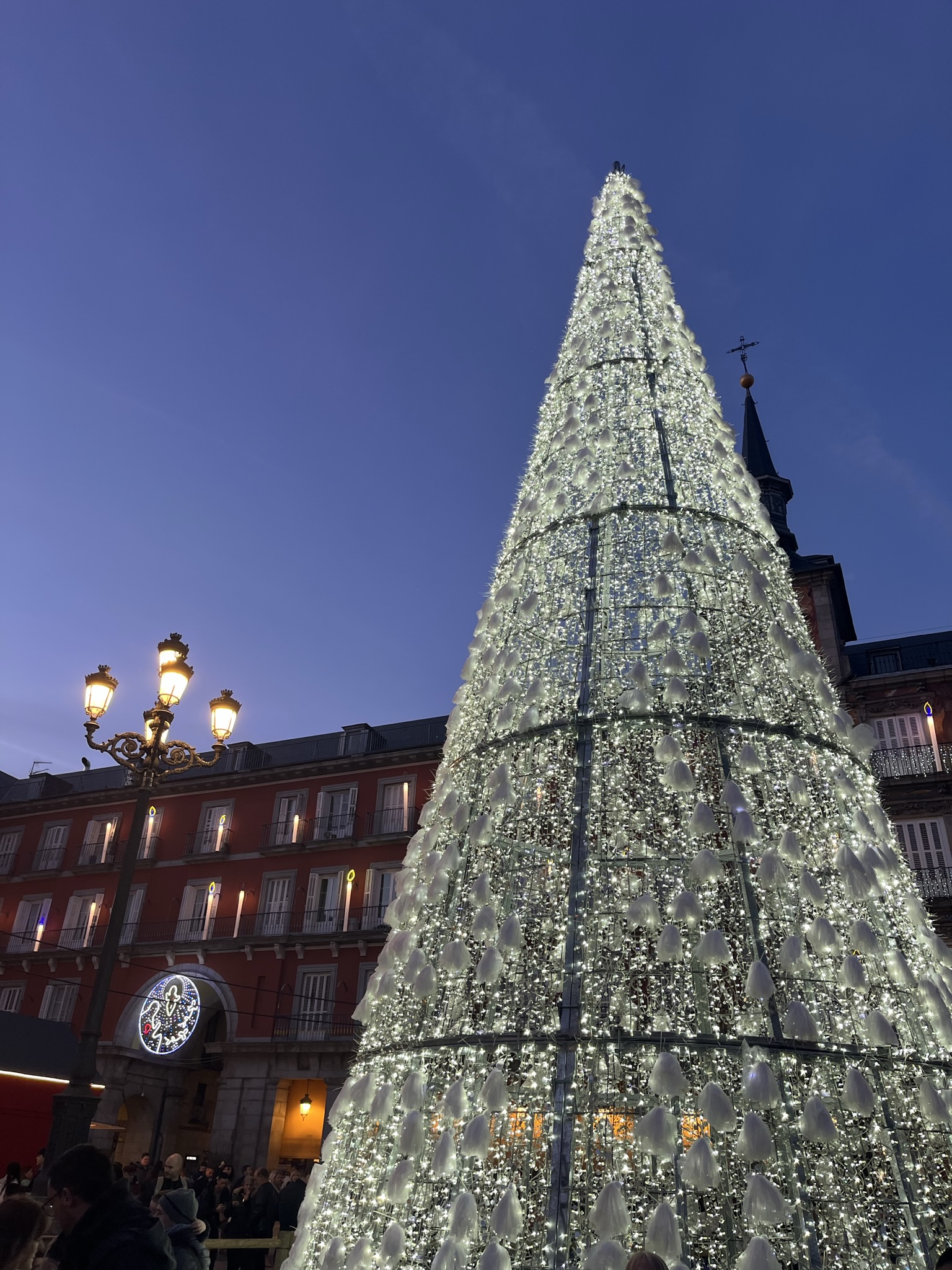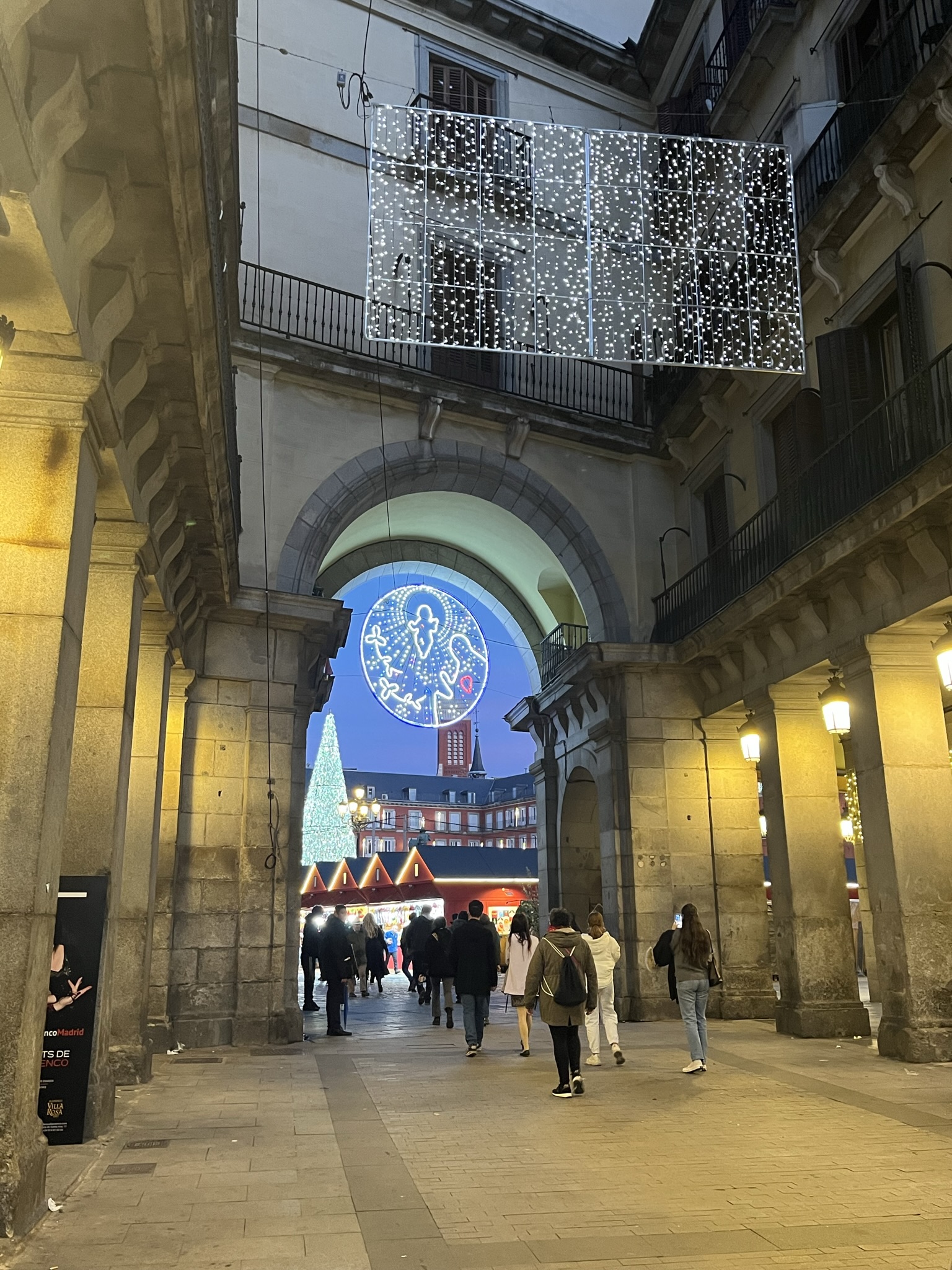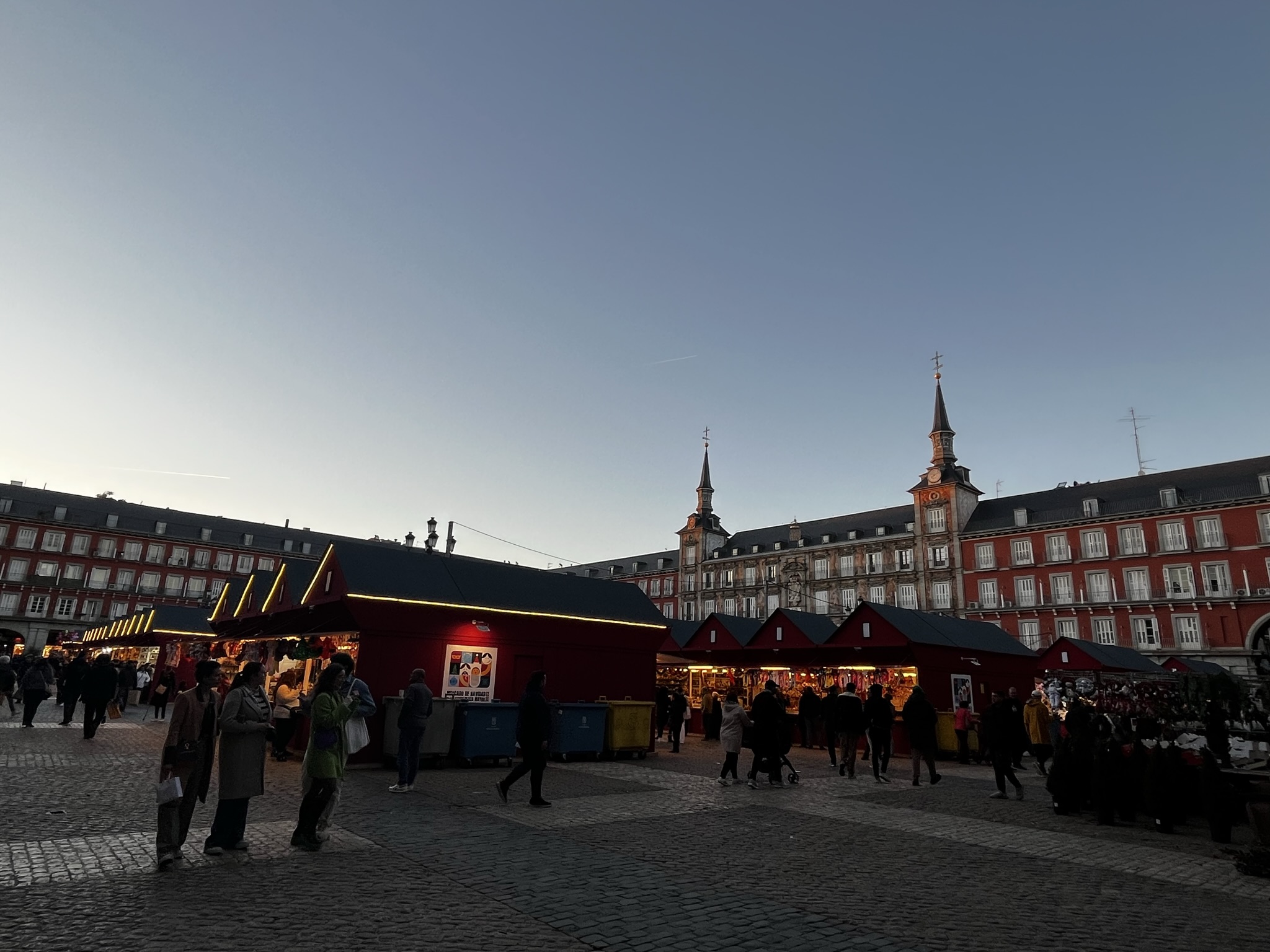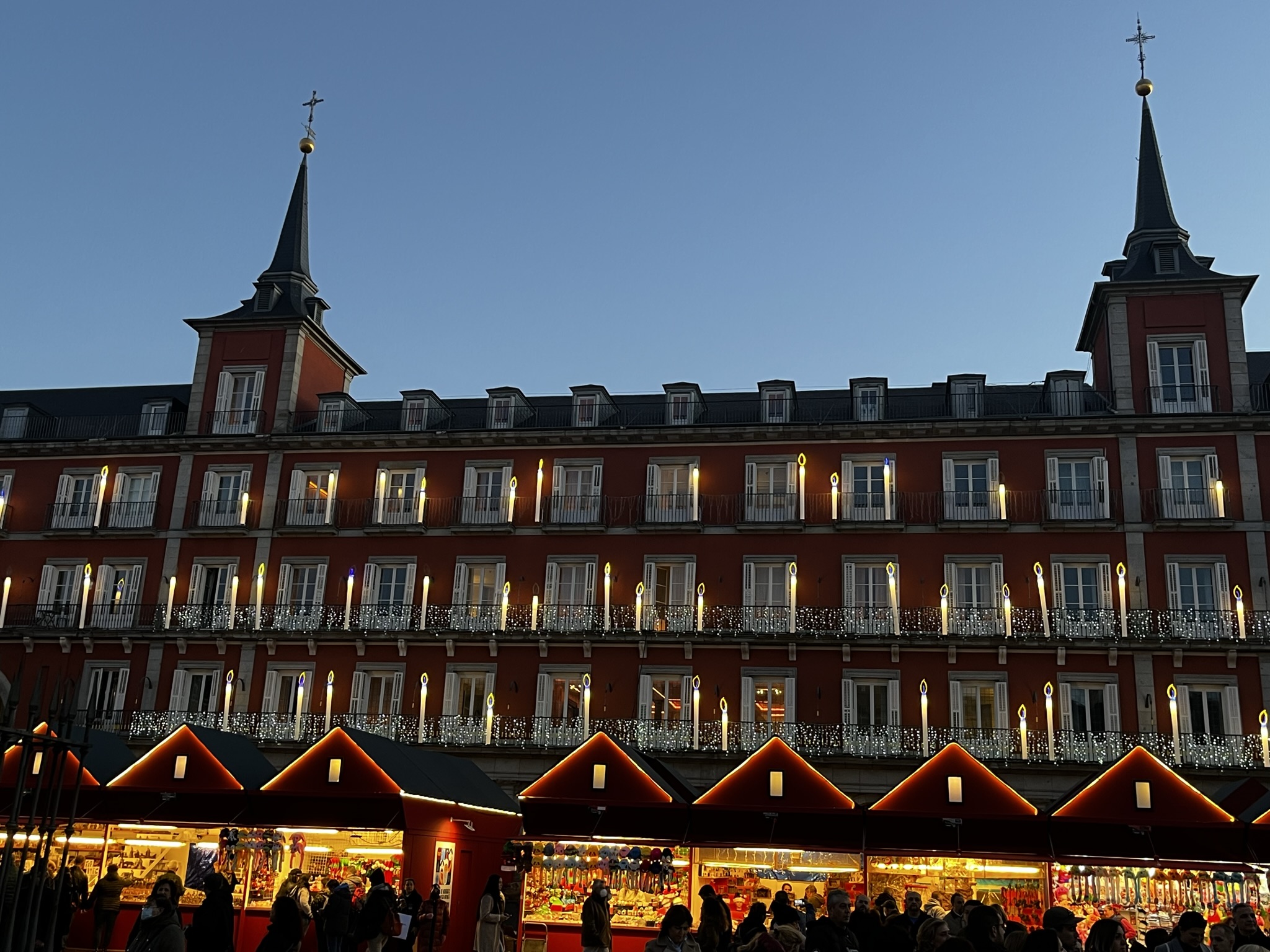 ---
Hope you enjoyed it and thank you so much for going through my post!



[ESP]
El espíritu navideño se apropia de Madrid!
---
No es de extrañar que la Navidad sea una celebración muy importante para los países católicos, pero nunca esperé esta enorme exhibición de creatividad, diversión y maravillosas luces por toda la ciudad.

¡Dondequiera que vayas en Madrid, el espíritu navideño se ha apoderado de él y verás una decoración preciosa que te dejará sin aliento! Este espectáculo de luces navideñas ha comenzado el pasado 24 de noviembre y se prolongará hasta el 6 de enero, y desde entonces la ciudad ha recibido a miles y miles de turistas que pasean cada día por todo tipo de calles, dispuestos a divertirse con lo que hacen los españoles. el capital tiene para ofrecer.
---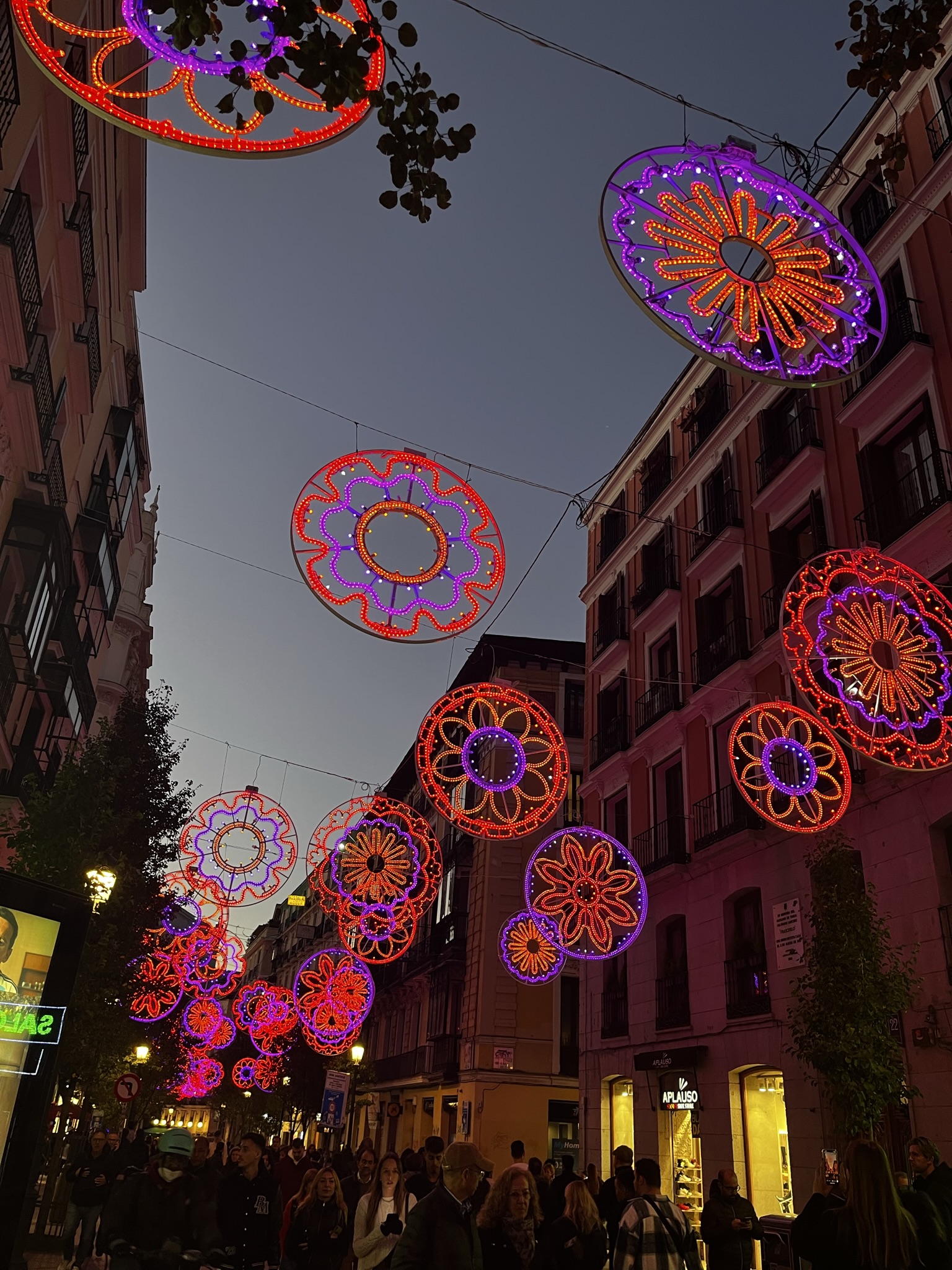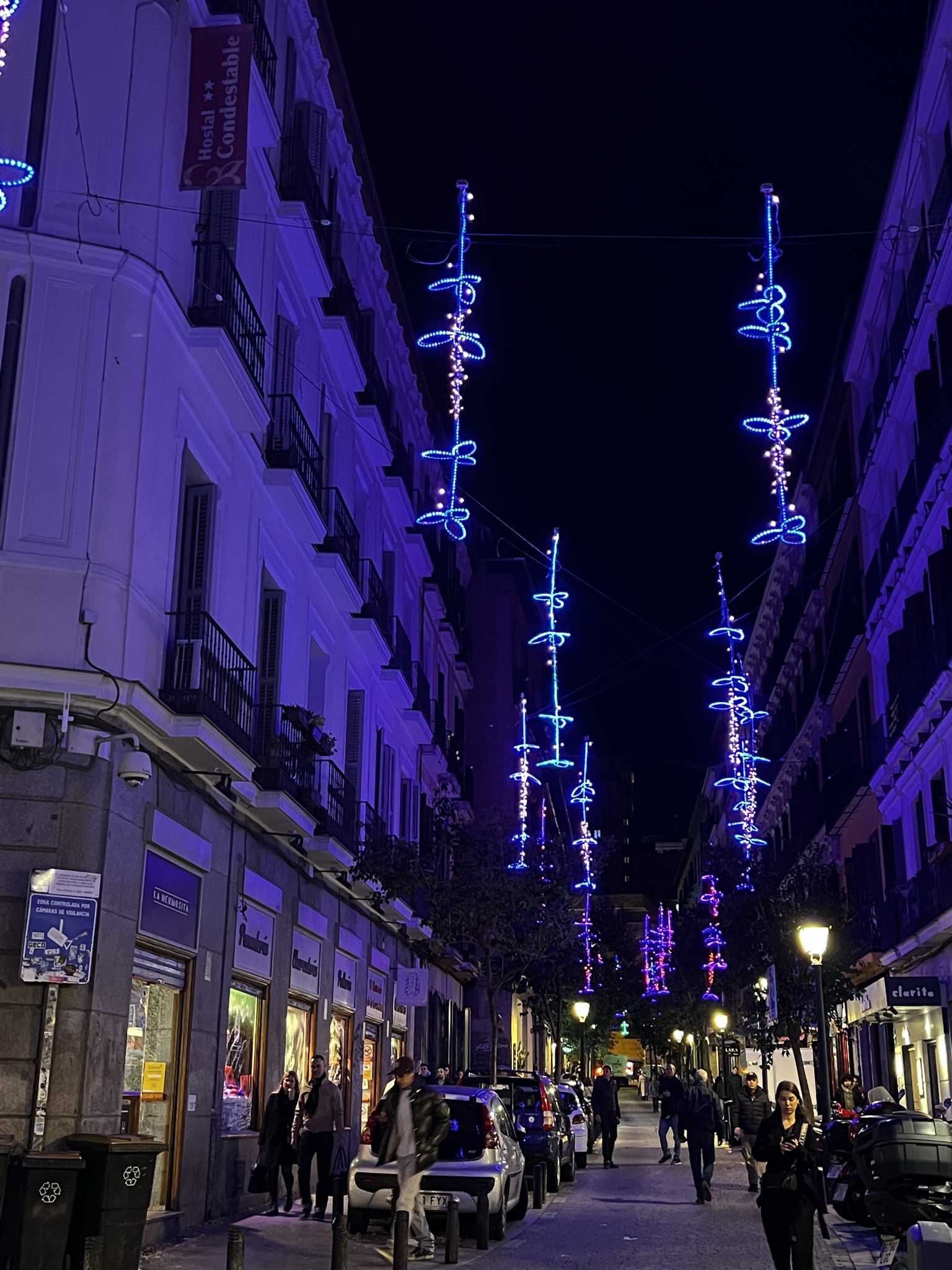 ---
Todas las calles están decoradas, por pequeñas o poco transitadas que sean, cada una tiene su propio brillo navideño.
Una de las decoraciones que más me ha gustado es este árbol en la estación de Ópera, justo al lado del edificio de la Ópera de Madrid. Es increíblemente maravilloso y toda la esquina está iluminada por esos destellos rojos y azules. Justo al lado, había un chico disfrazado de oso para que los niños pequeños se tomaran una foto y disfrutaran.
---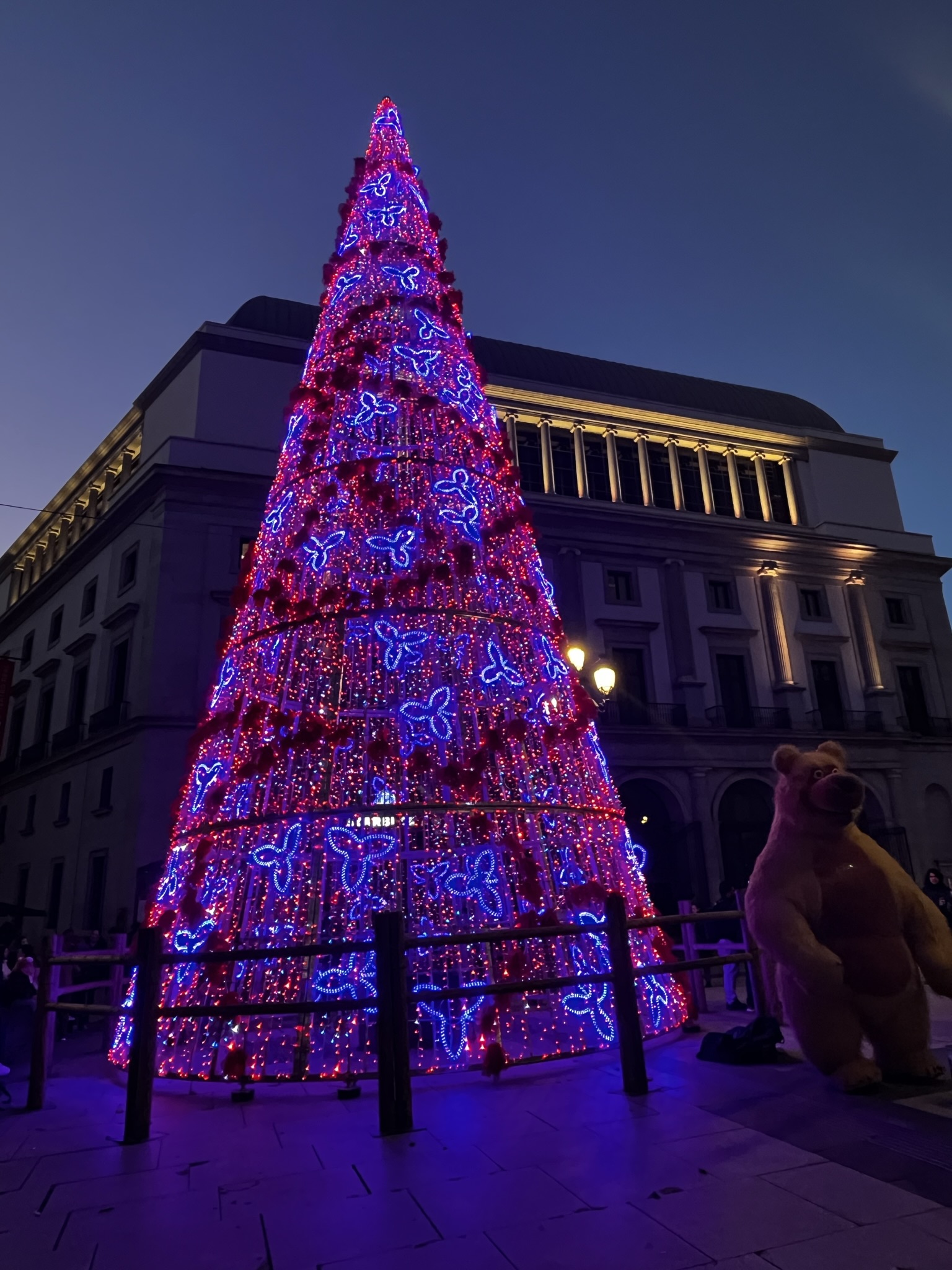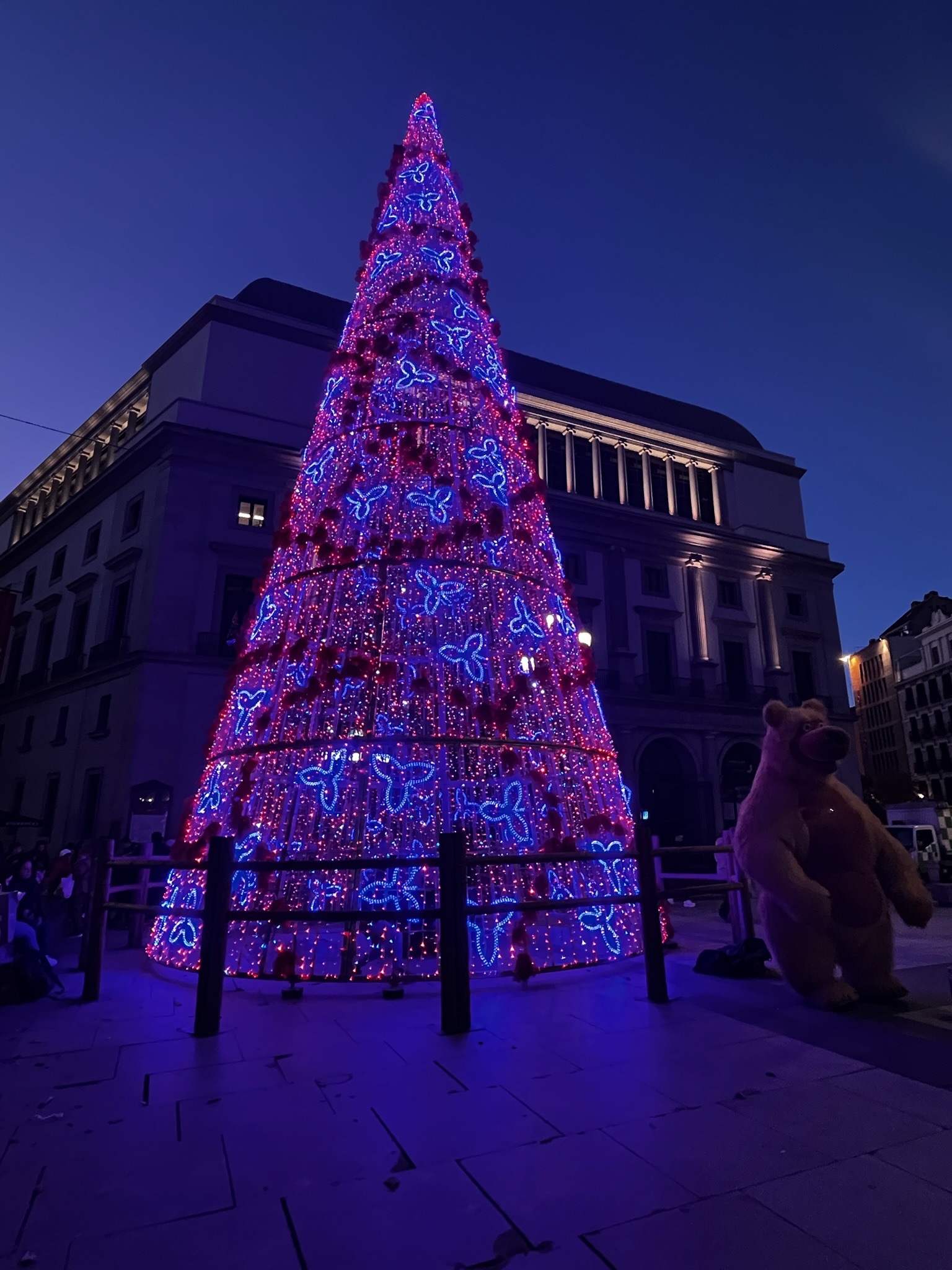 ---
Si te diriges a la Plaza España, una de las plazas más importantes después de la Plaza Mayor, verás diferentes representaciones de los pasajes bíblicos. Vi estos camellos y otro de María cargando a Jesús, por ejemplo.
Creo que este lugar fue el que estaba increíblemente lleno de gente, ¡principalmente porque habían construido un lugar para que practiques esquí sobre hielo! Como si no hiciera suficiente frío en Madrid en este momento, ahora puedes esquiar sobre hielo en el centro de la ciudad, jajaja.
---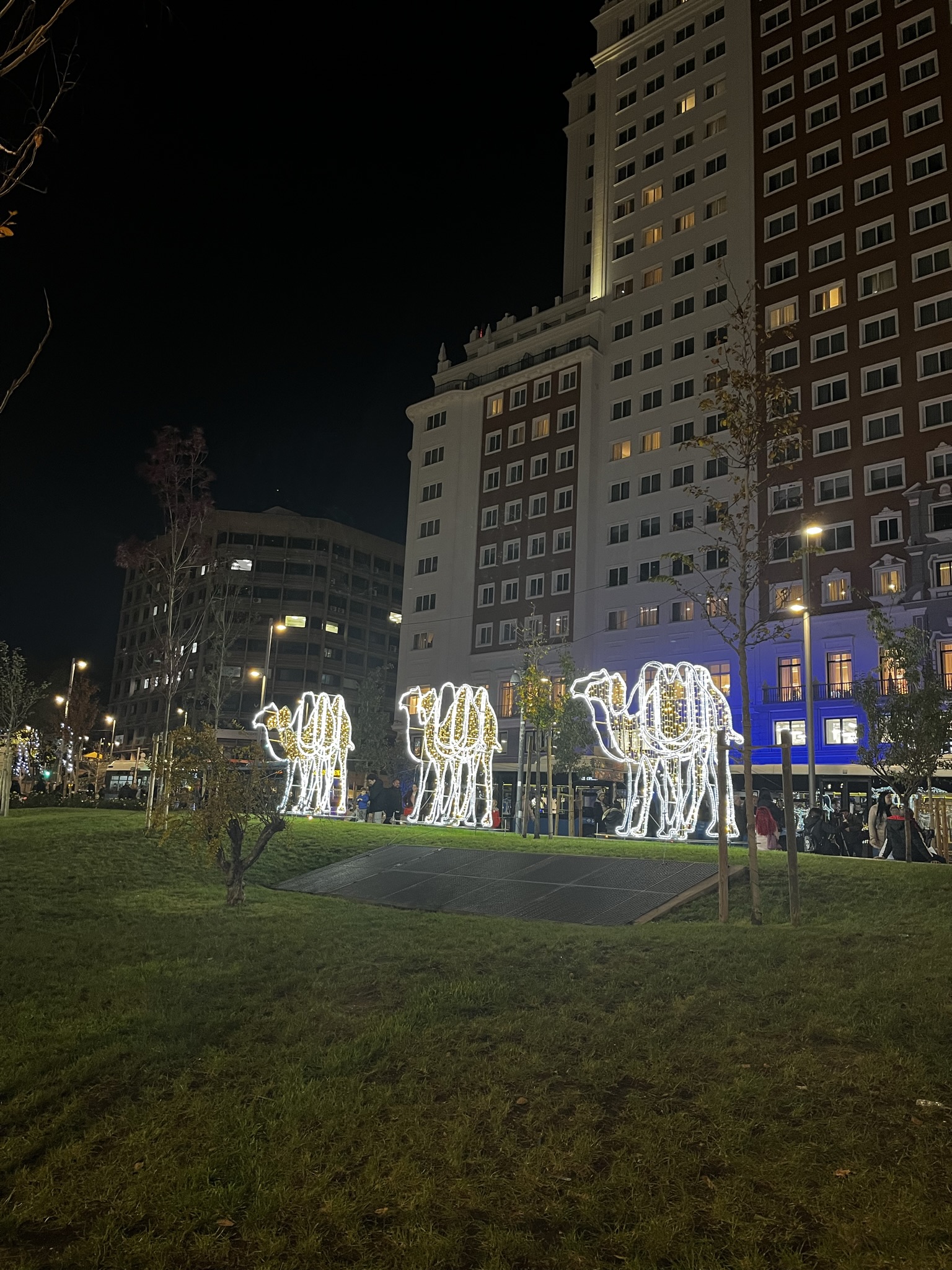 ---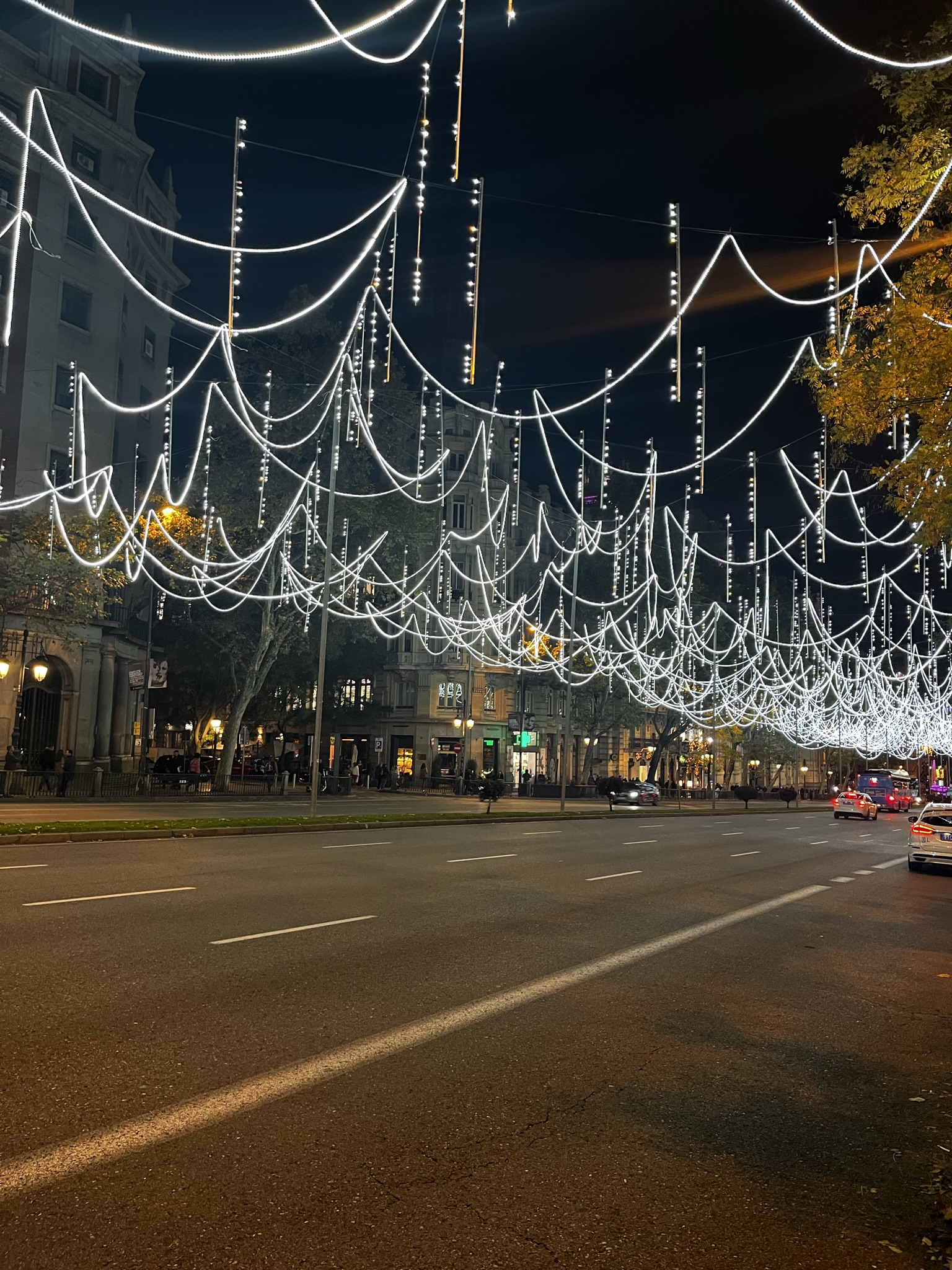 Cada avenida importante tiene su propio tema, esta está en la avenida Alcalá, cerca de la Puerta de Alcalá. Lamentablemente, este lugar emblemático de la ciudad se encuentra en mantenimiento. Así que si vienes de visita, verás la Puerta toda tapada debido a los procesos de restauración... ¡espero que pronto vuelva a la normalidad!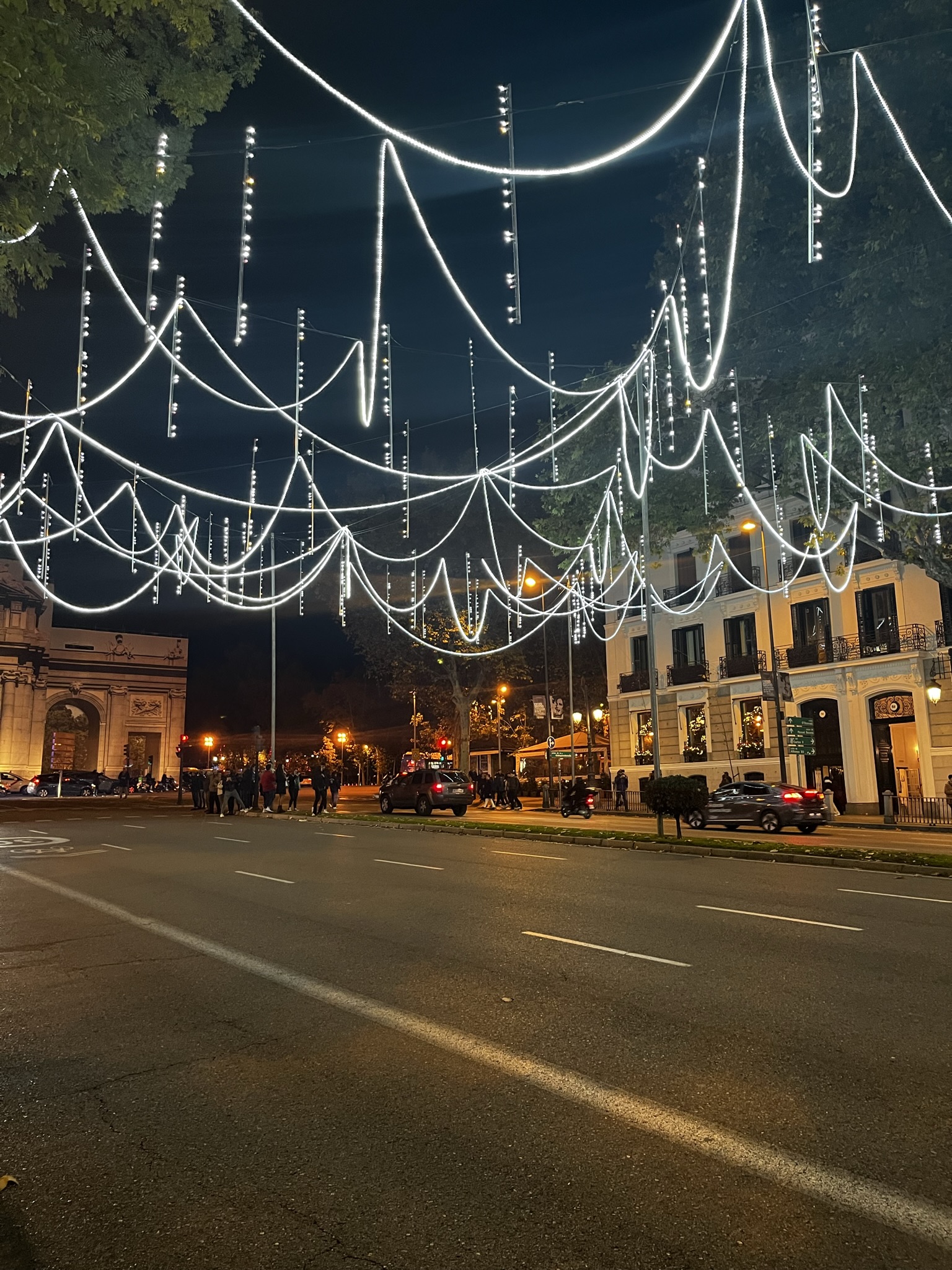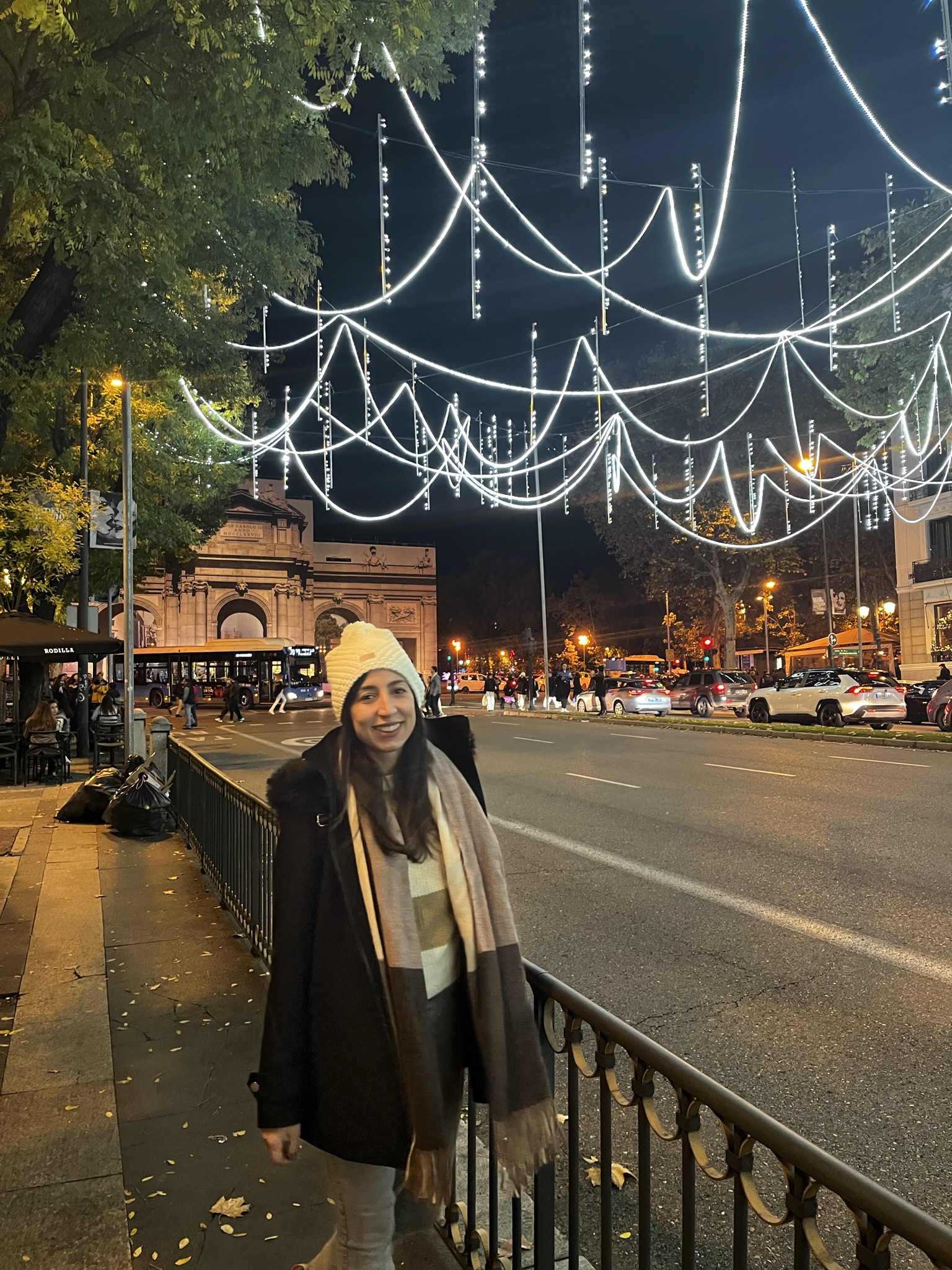 ---
Justo enfrente de la Puerta de Alcalá se encuentra la parte más grande que ofrece la ciudad: el parque del Retiro. Para ser honesto, encuentro este lugar increíblemente hermoso y es aún más impresionante ver lo maravilloso que se ha vuelto para este tiempo de espíritu navideño.
Han colocado estos impresionantes árboles de luz en varios lugares, tiene cierto parecido japonés para mí y se pueden encontrar con diferentes colores de luz a lo largo del parque.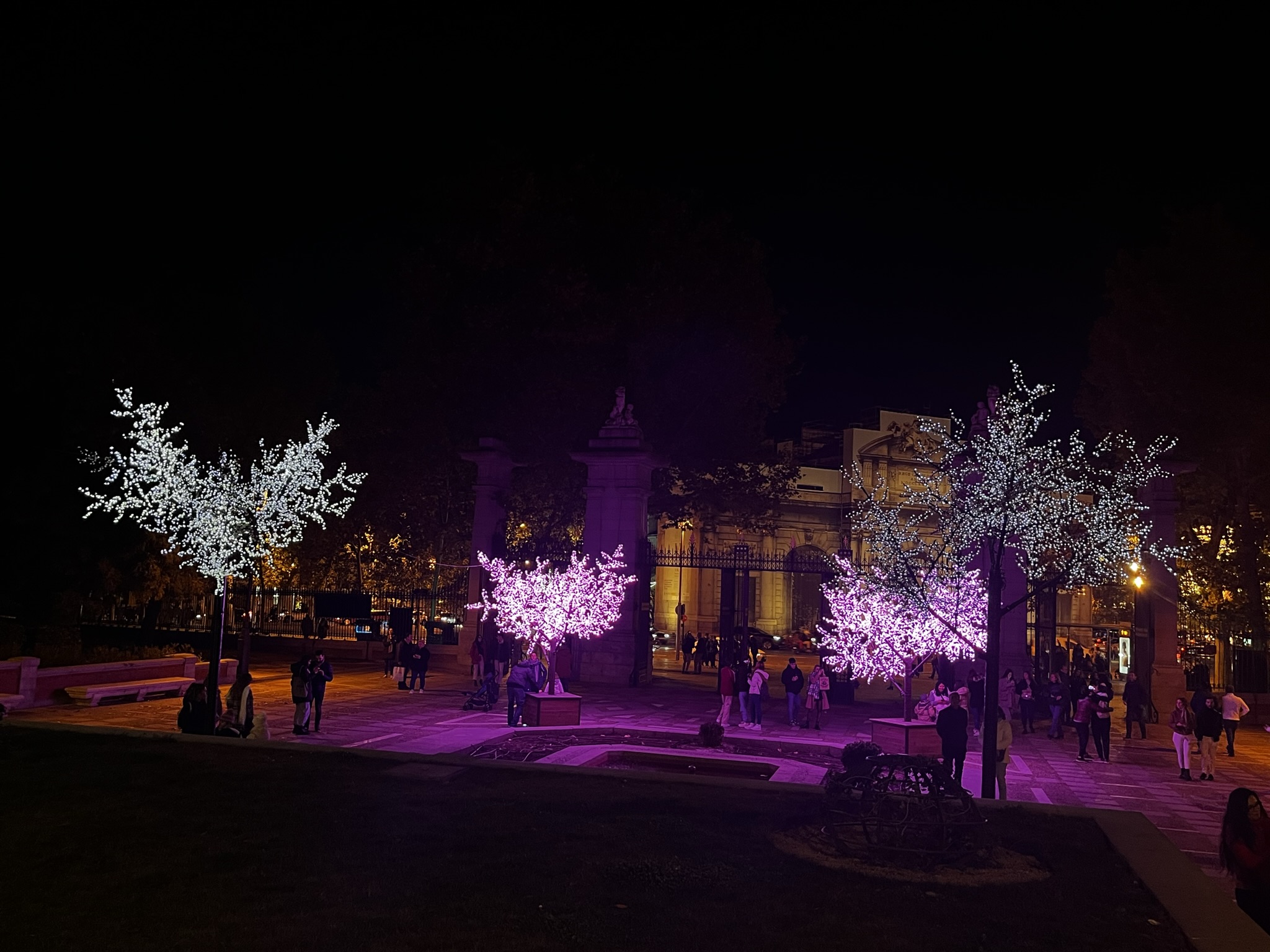 ---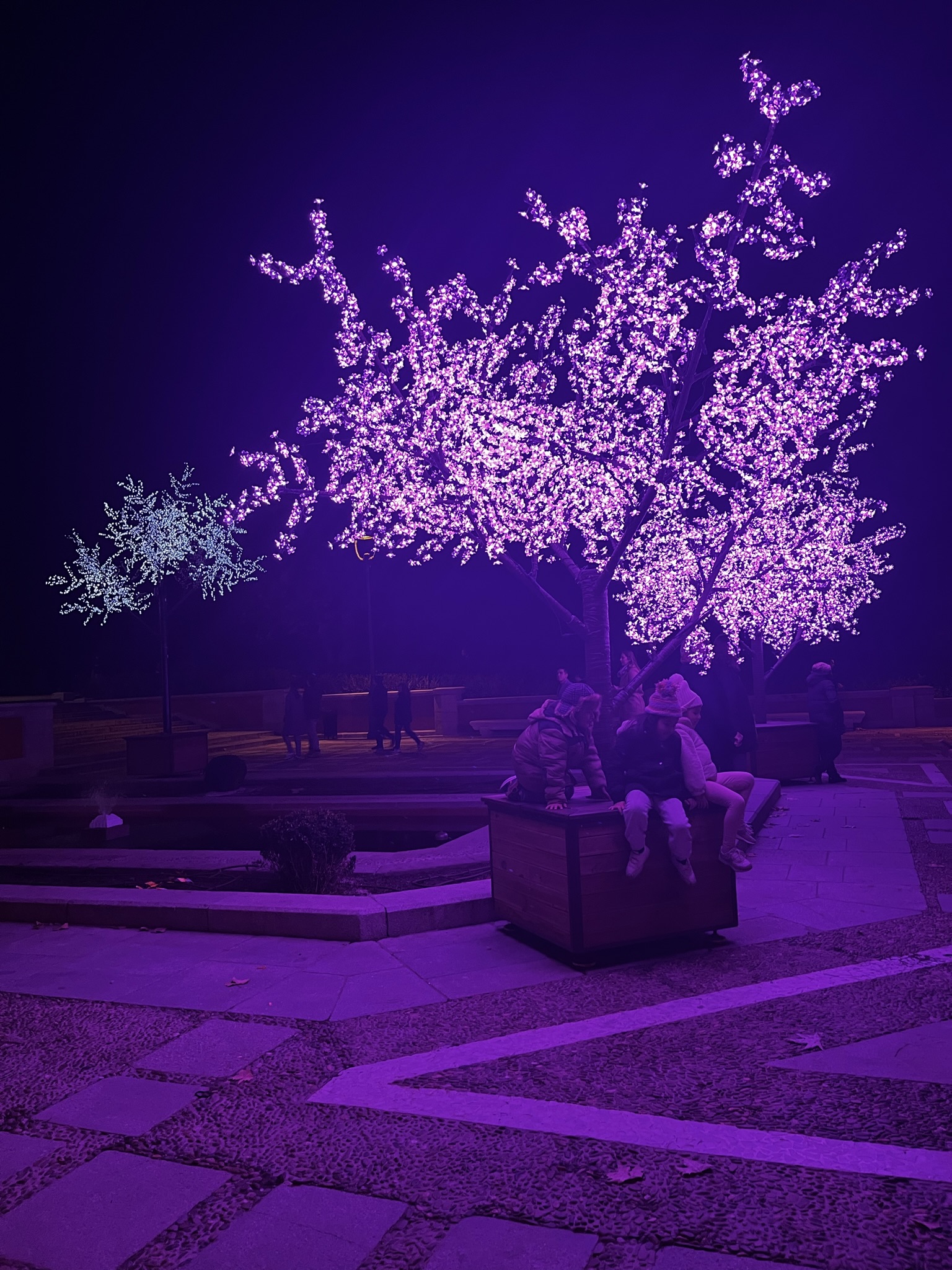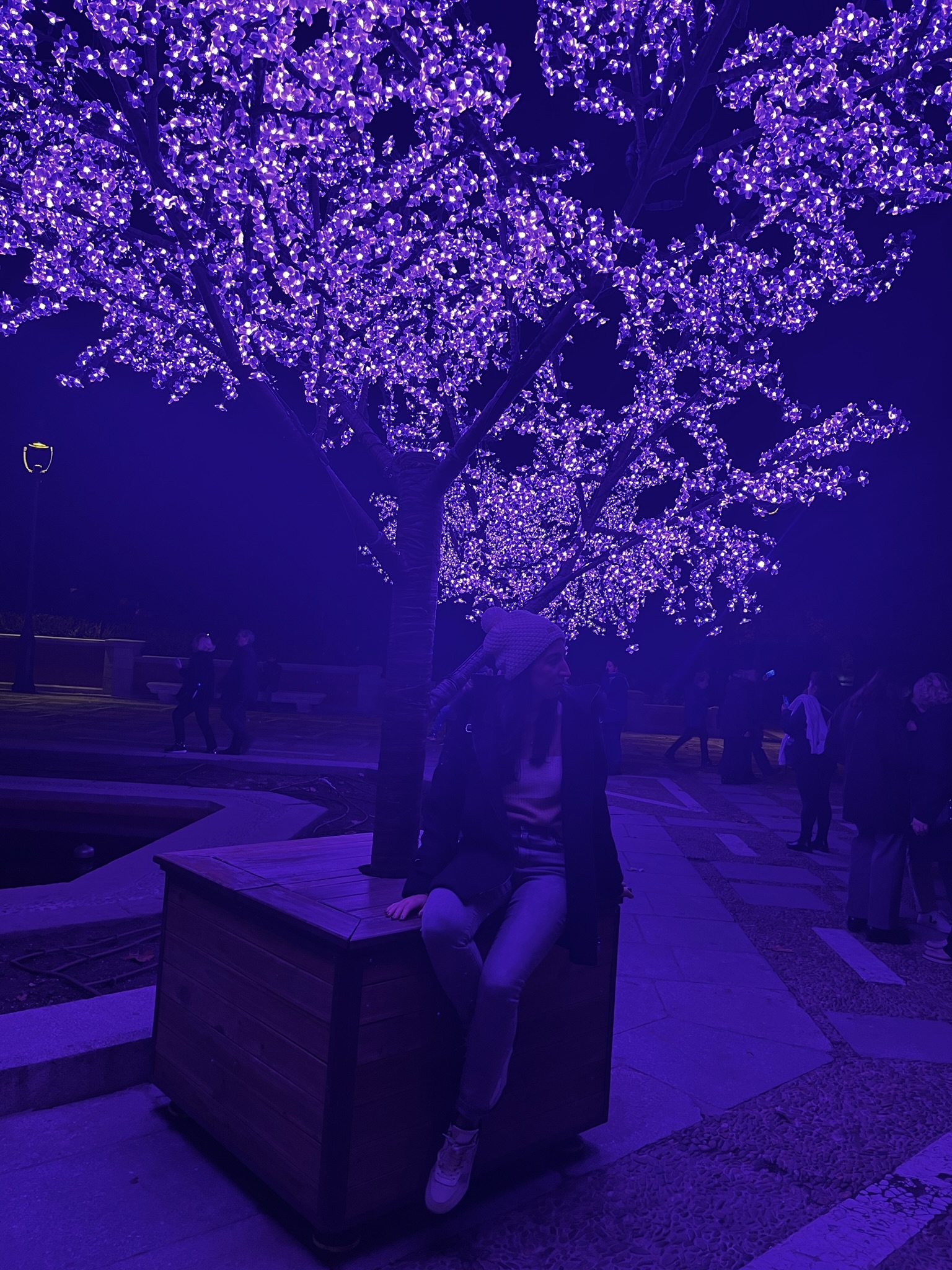 ---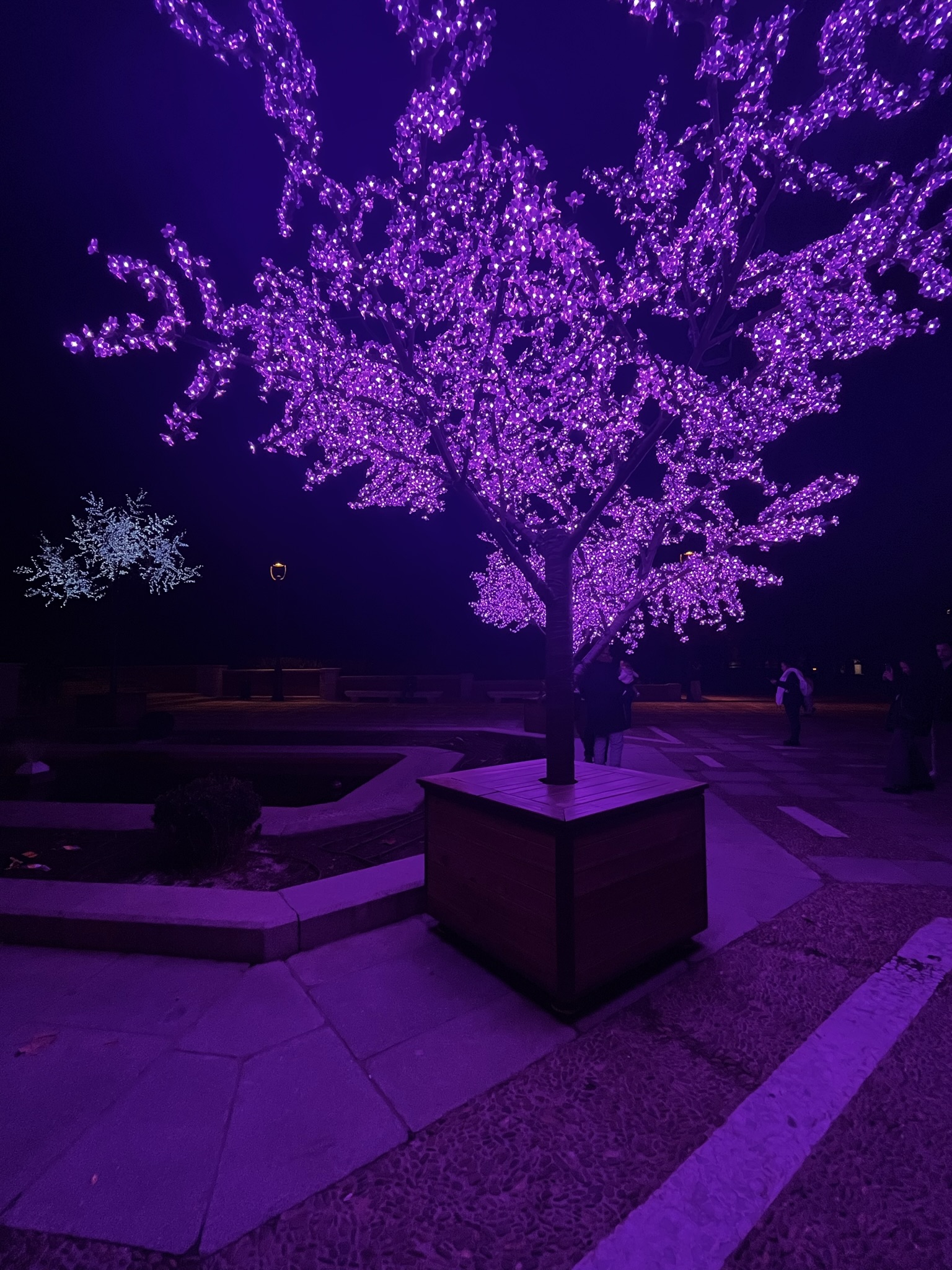 ---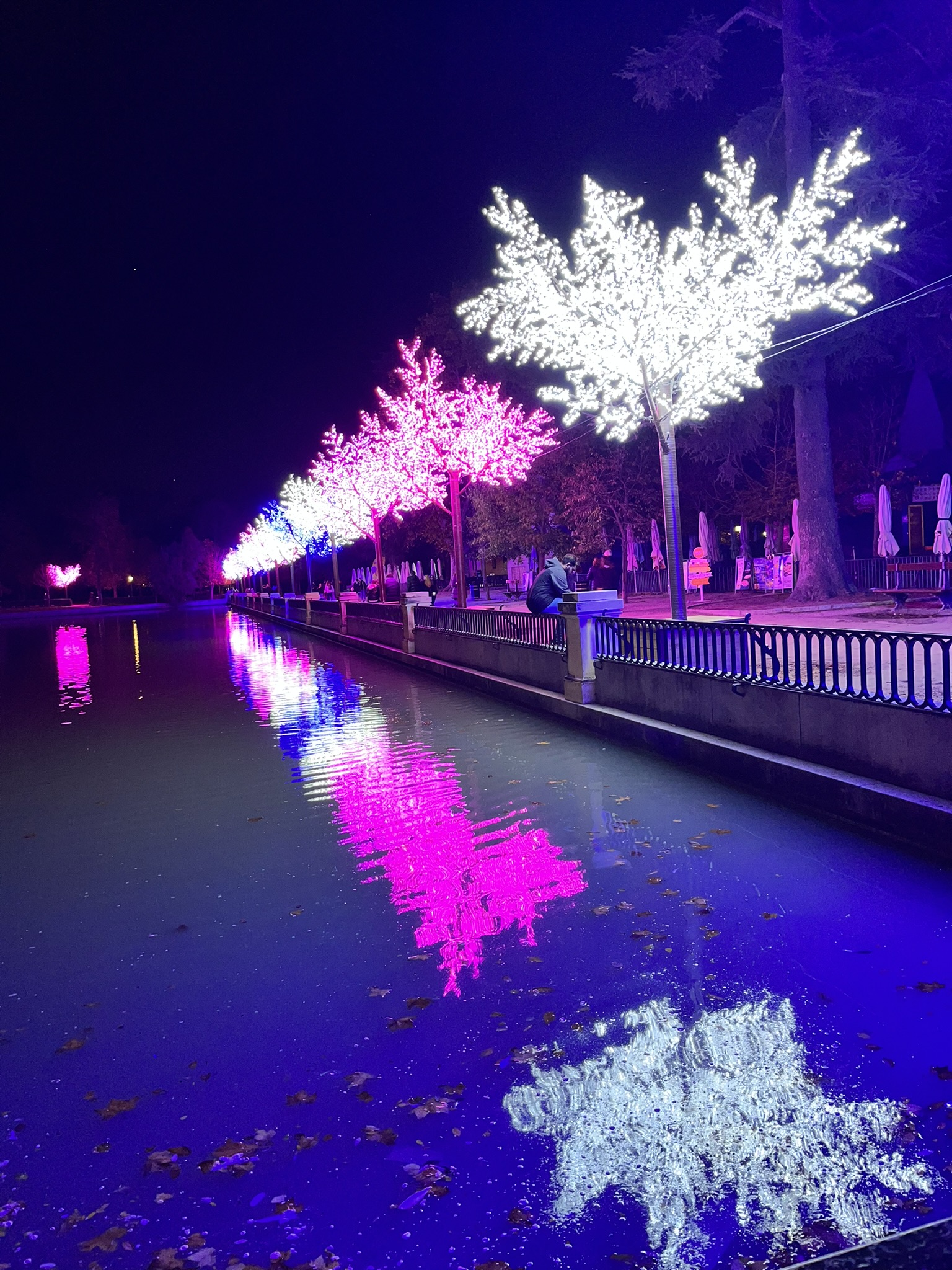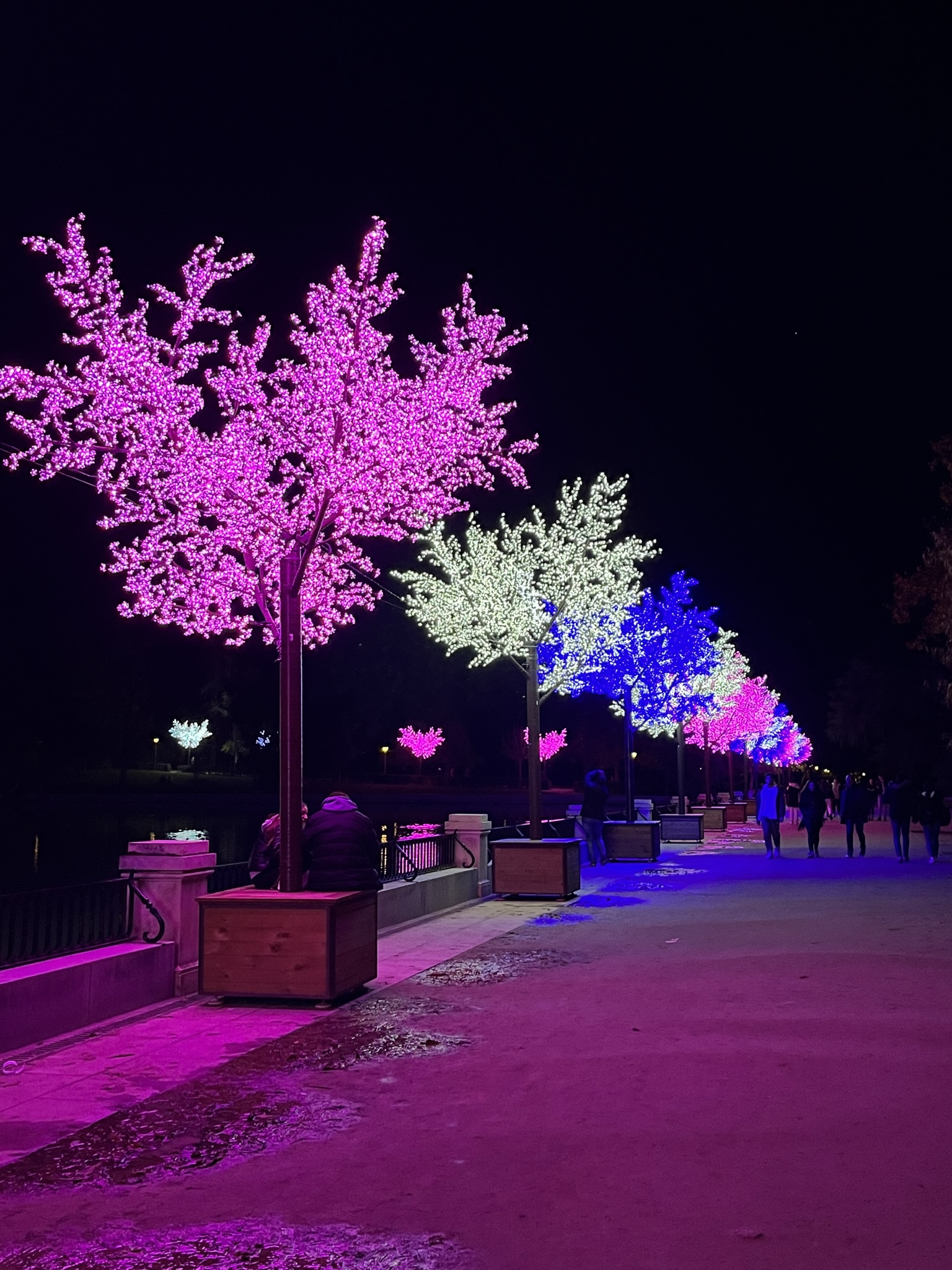 ---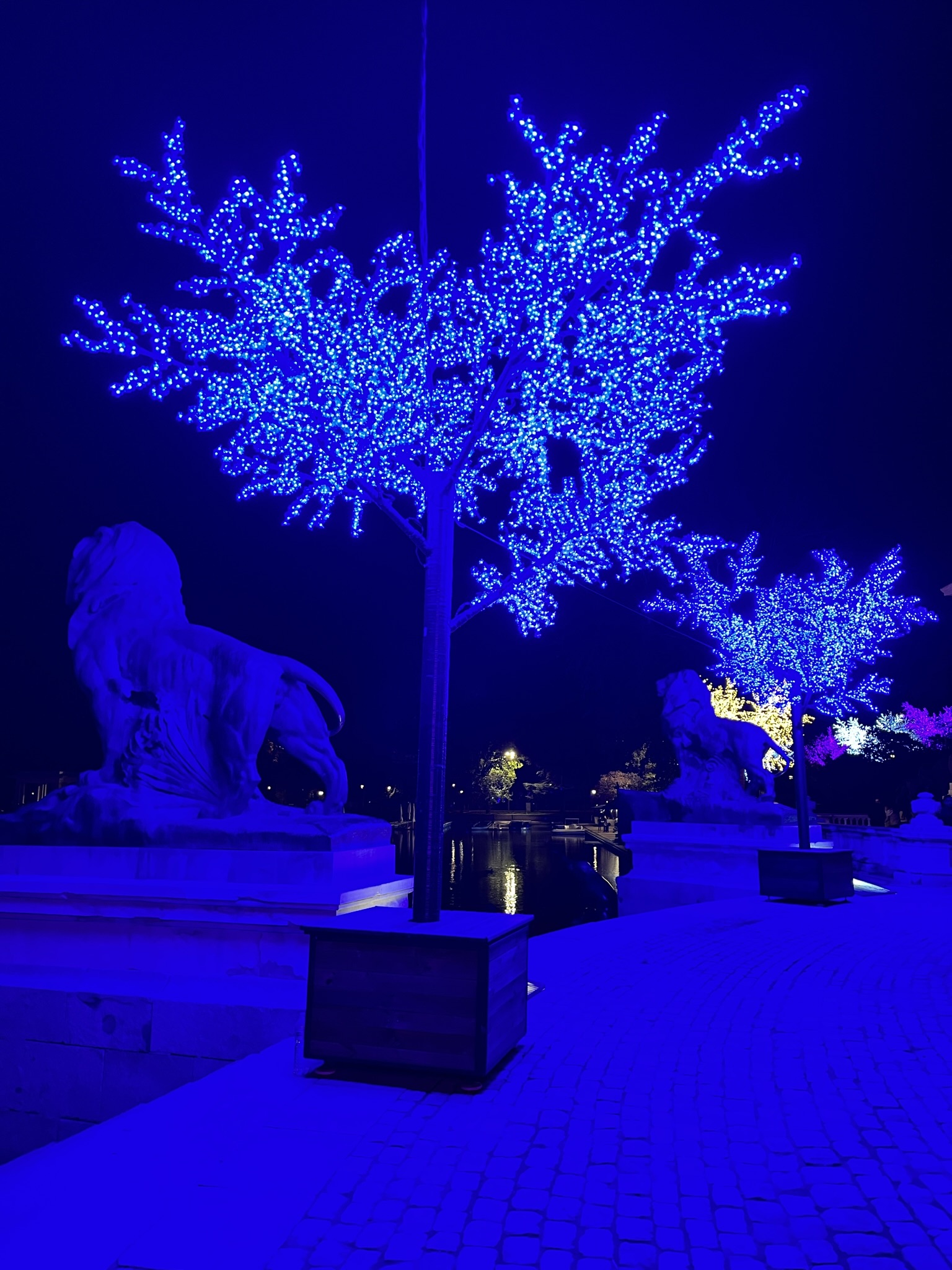 ---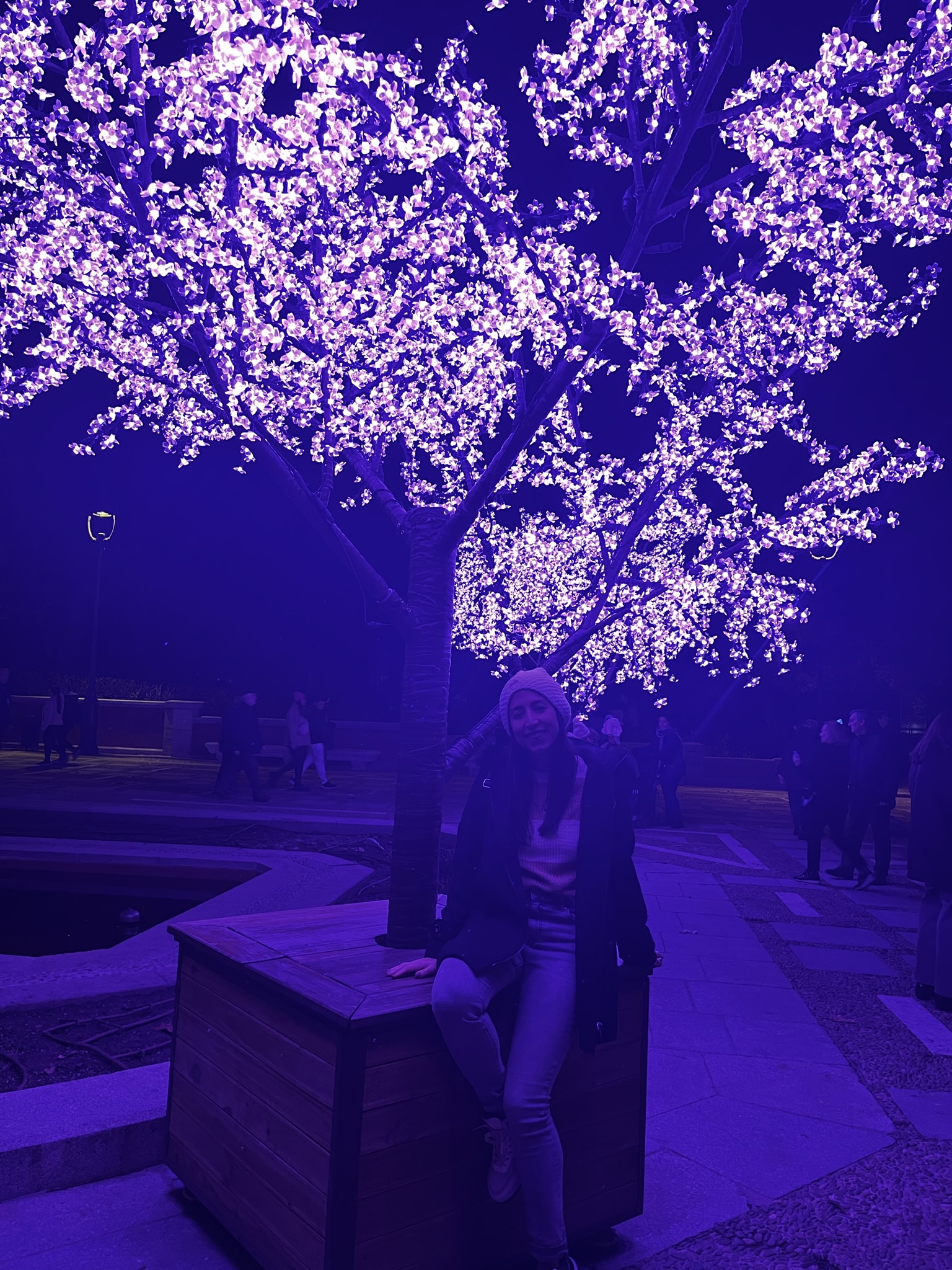 ---
¡Pero no son sólo las calles las que se han decorado! ¡Varias tiendas también han sido parte de esta idea y algunas de ellas han hecho un muy, muy buen trabajo!
Este es, con mucho, uno de mis favoritos, esta es la tienda Hermes. Es casi imposible visitar ese lugar, ¡ya que siempre se llena de gente! Pero definitivamente es realmente impresionante lo bonito que ha sido decorado ese edificio... y de hecho, ¡puedes ver la gran multitud en la foto!
---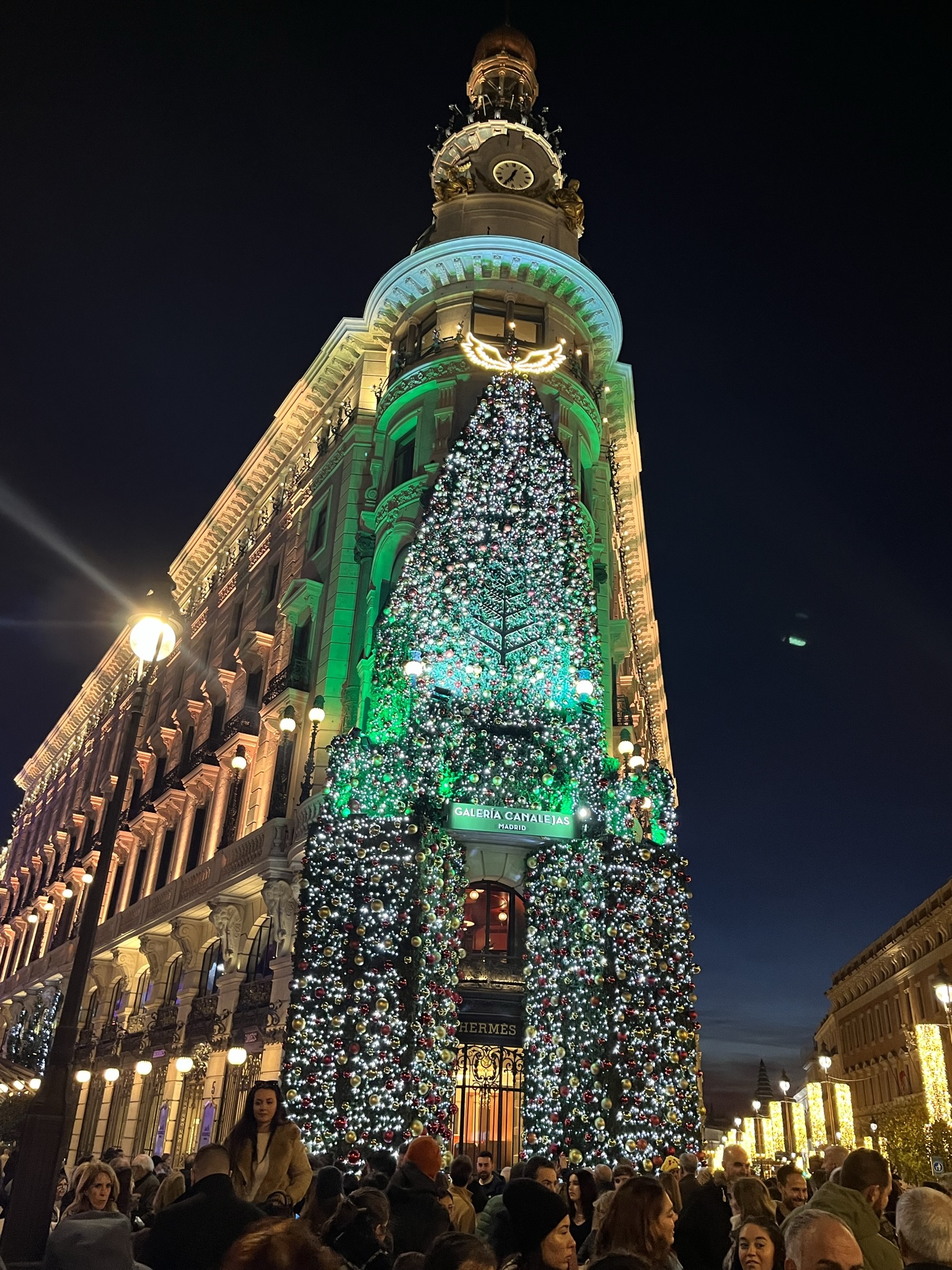 Esta es la tienda española muy tradicional, El Corte Inglés: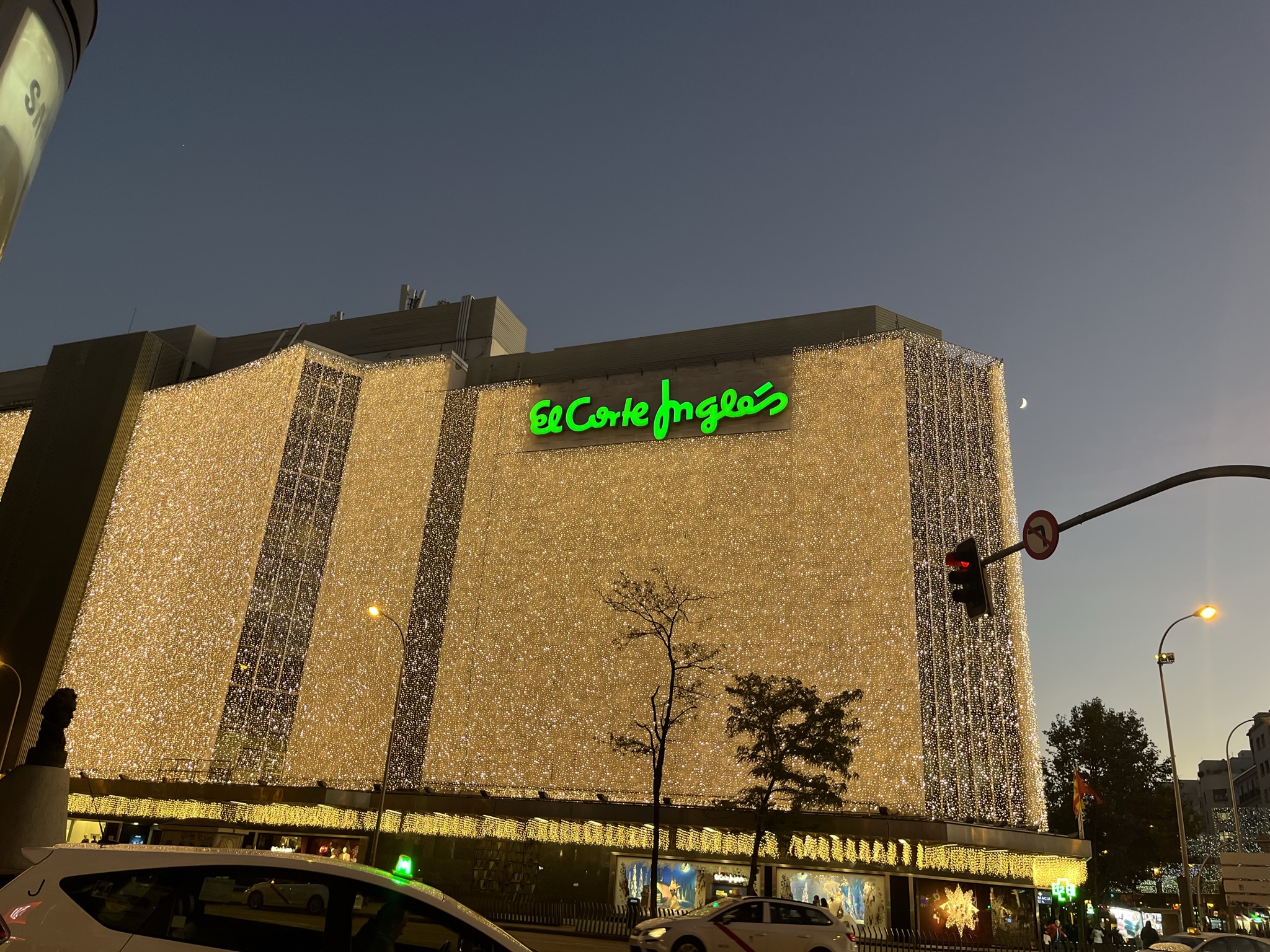 Pero bueno, los pequeños comerciantes también han formado parte del espíritu navideño!!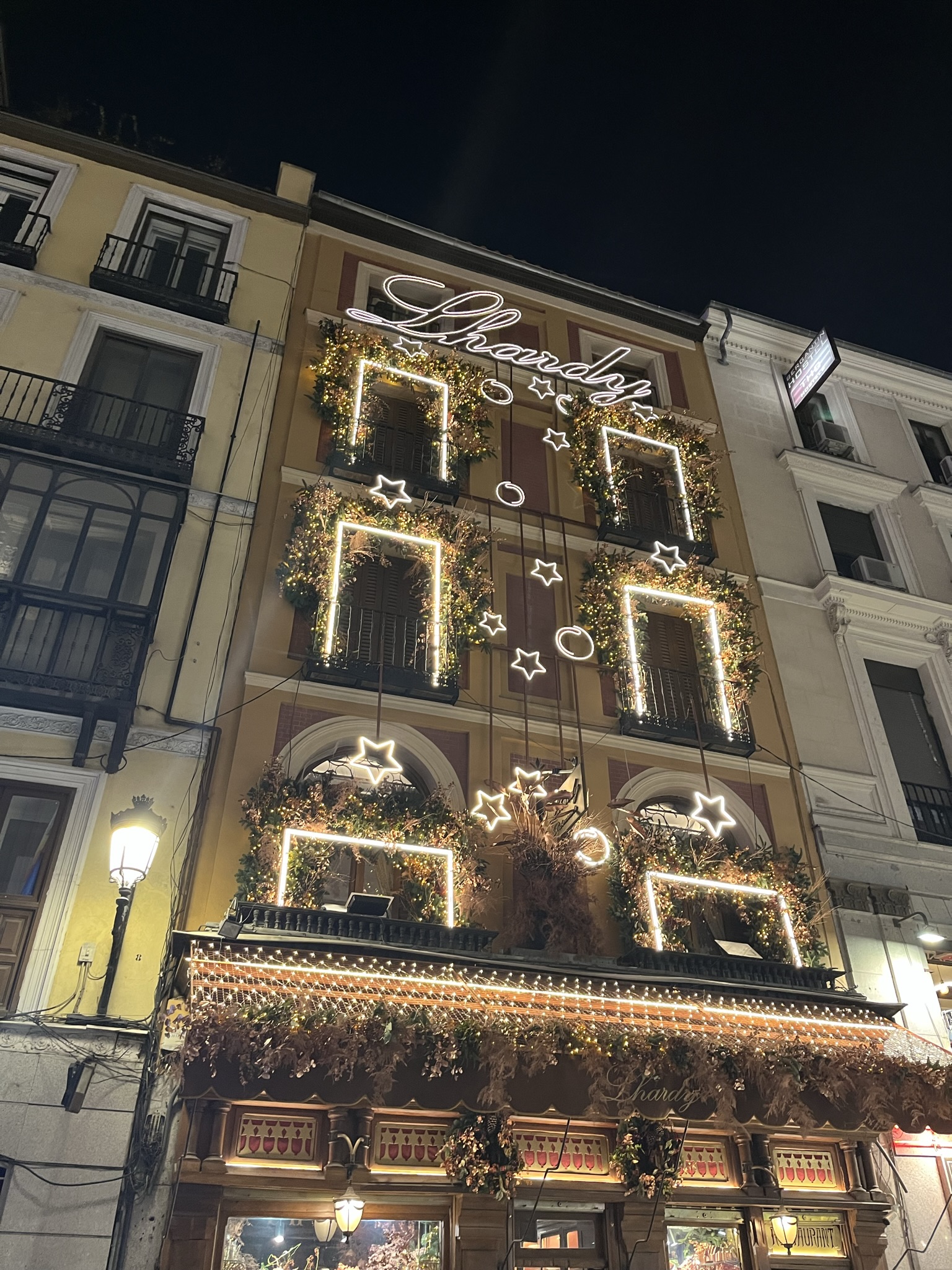 Justo donde todas las marcas de lujo y alta costura tienen sus tiendas y donde se encuentran hoteles como el Four Seasons, así luce la calle. Maravilloso, ¿verdad?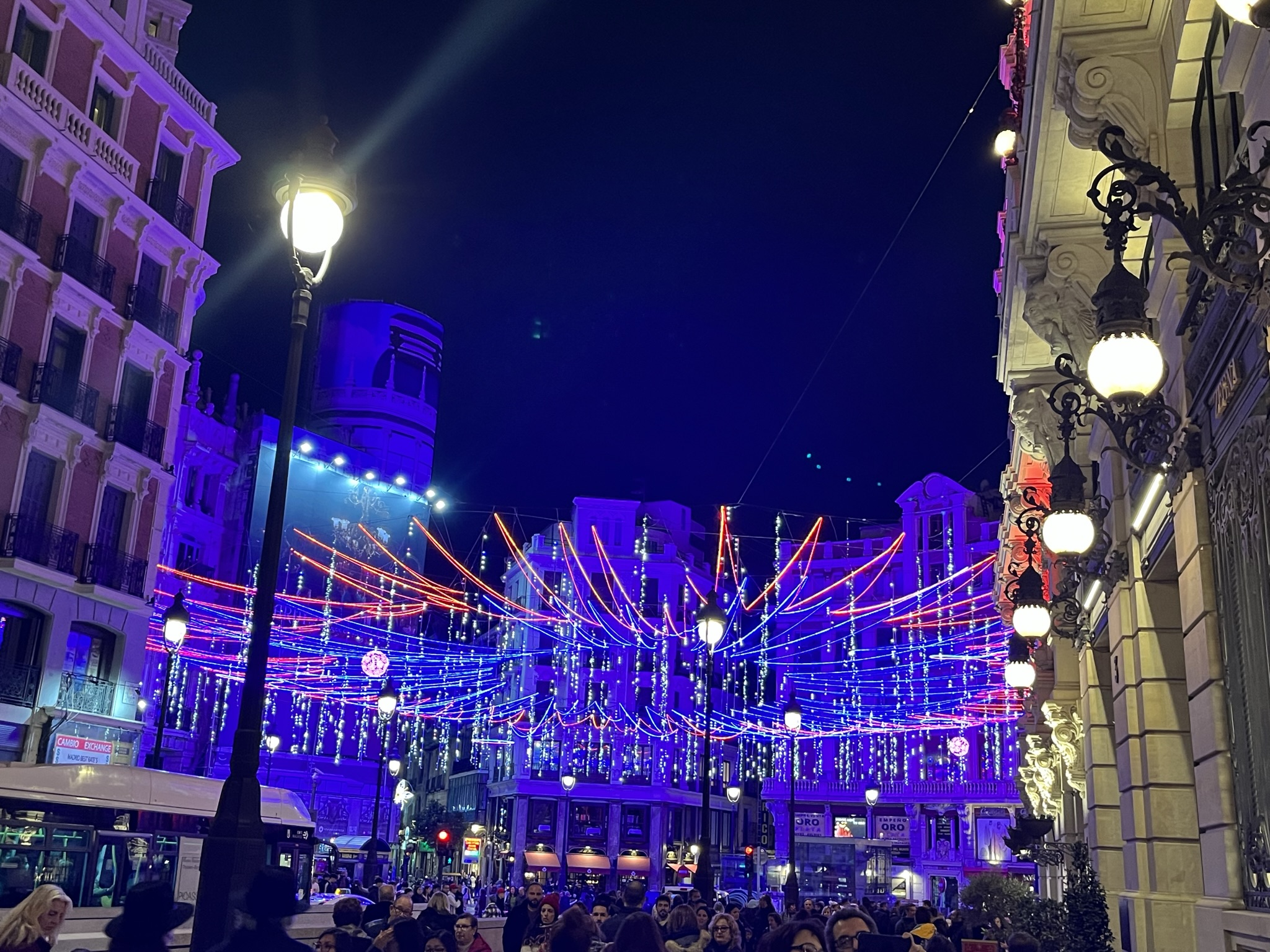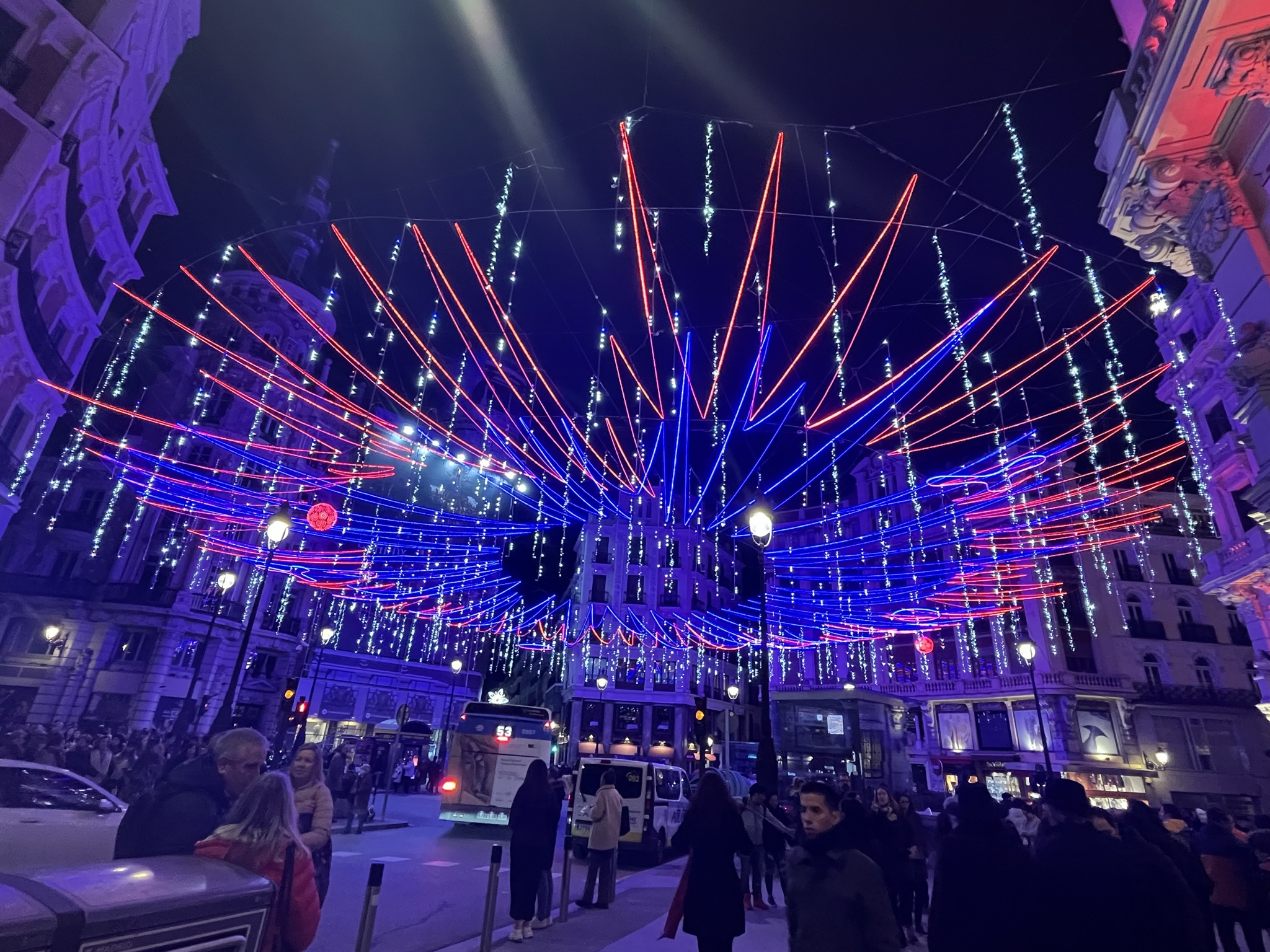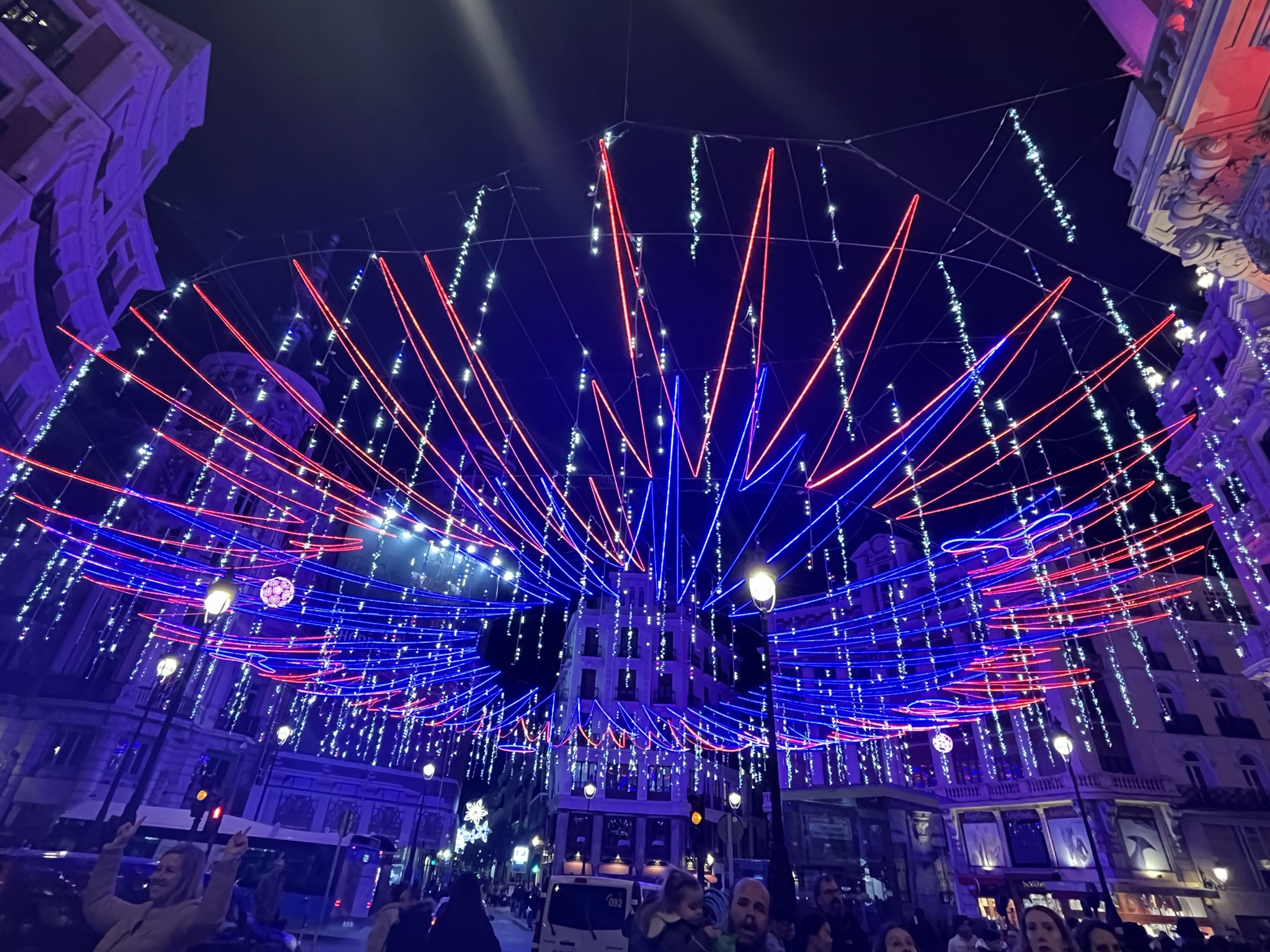 ---
Otro de mis rincones favoritos es la Puerta del Sol, donde han instalado unos enormes árboles de Navidad. Y por enorme, lo digo en serio, creo que no es más pequeño que cinco o seis metros de altura.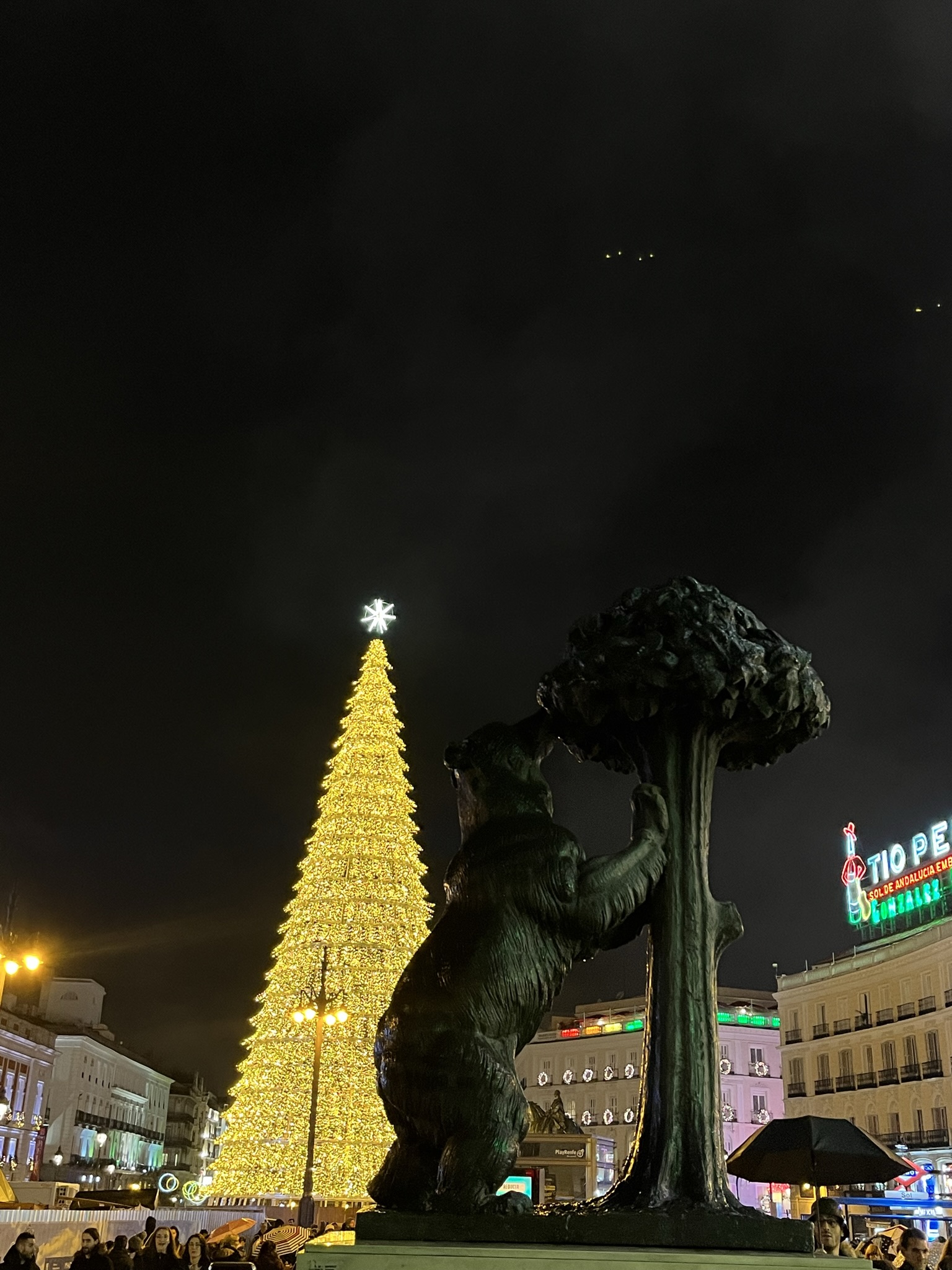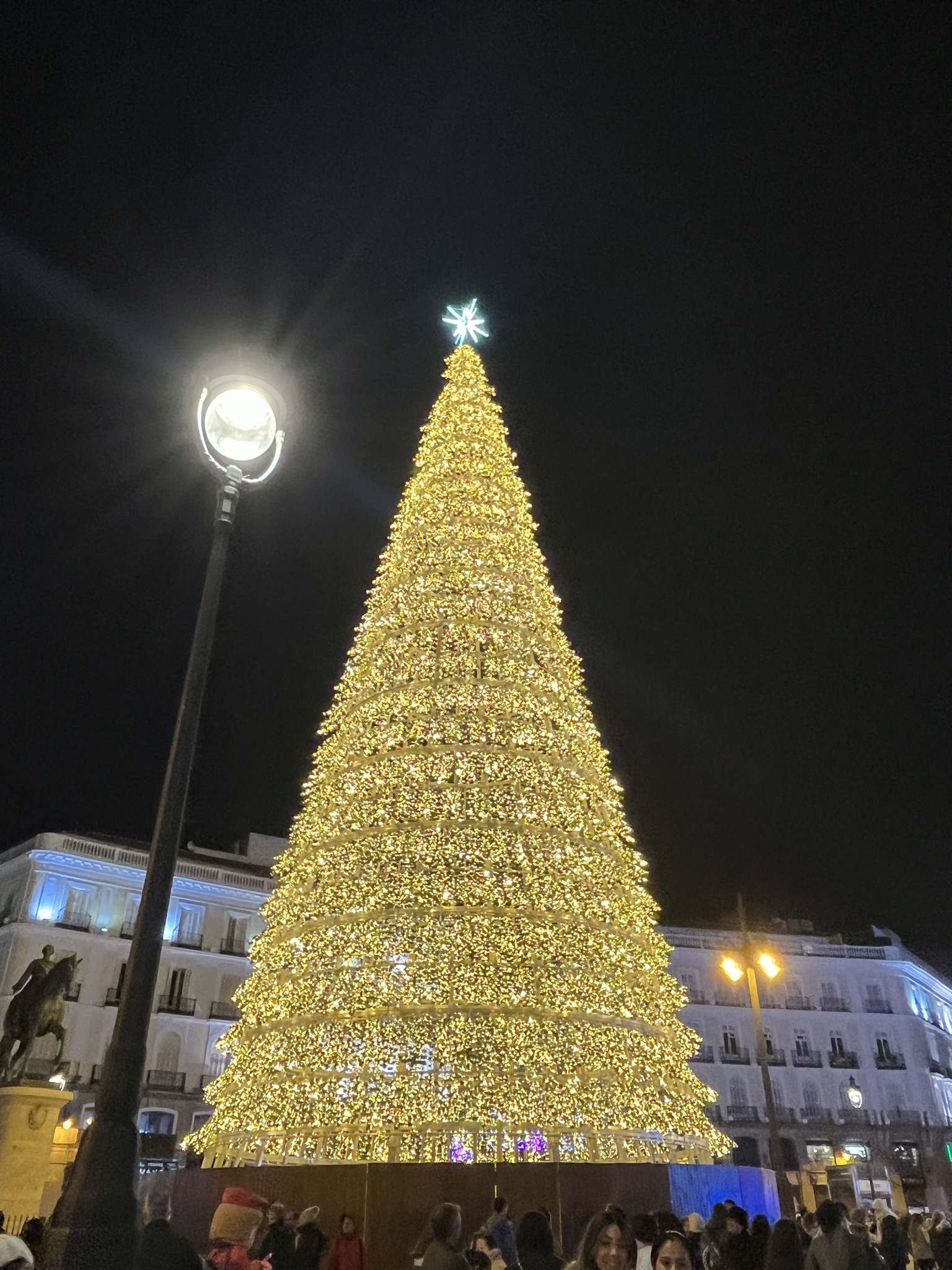 A la derecha se puede ver la famosísima estatua "El Oso y el Madroño", que estuvo bajo cubierta para su restauración durante varios meses. ¡Es bueno verlo de nuevo en esta época especial del año!
¡Y estos somos mis amigos y yo el día que encendieron el enorme árbol de Navidad! ¡No esperábamos verlo, ya que decían que no se suponía que debía encenderse!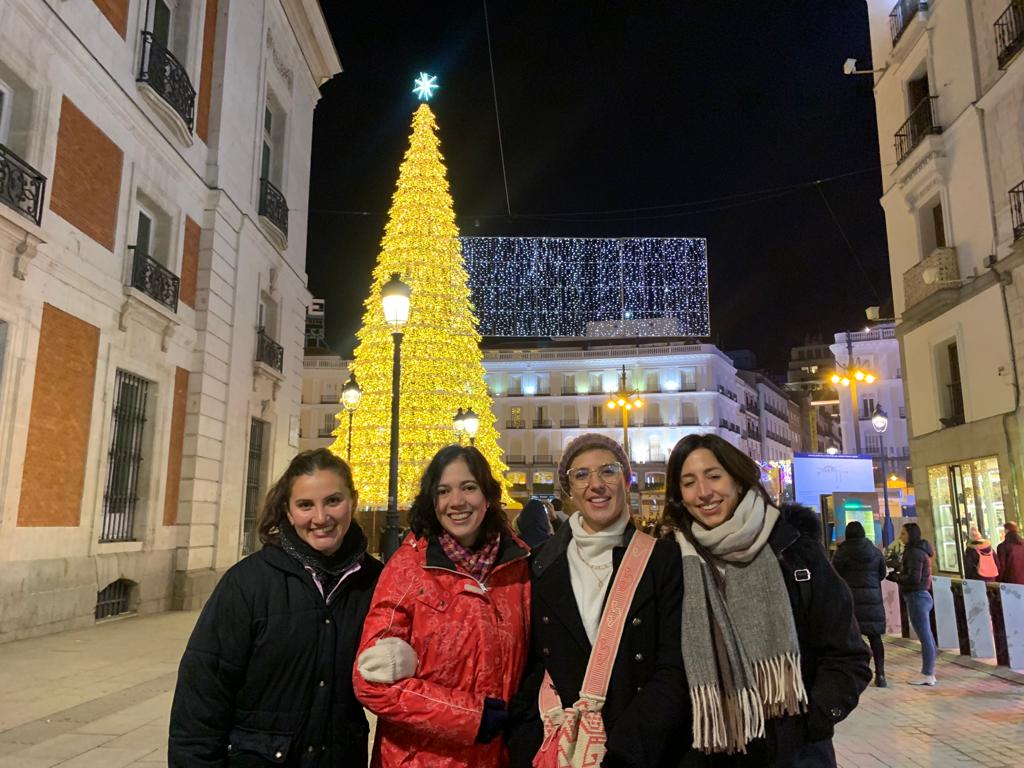 Sí, hace frío. Siempre hace frío.
---

Y por último, la Plaza Mayor. Uno de los lugares más significativos de Madrid.
Tiene un maravilloso árbol de navidad con luces plateadas, pequeños mercadillos navideños y todo tipo de decoración a lo largo... Realmente merece la pena acercarse a echar un vistazo, aunque, por supuesto, ¡siempre está increíblemente lleno!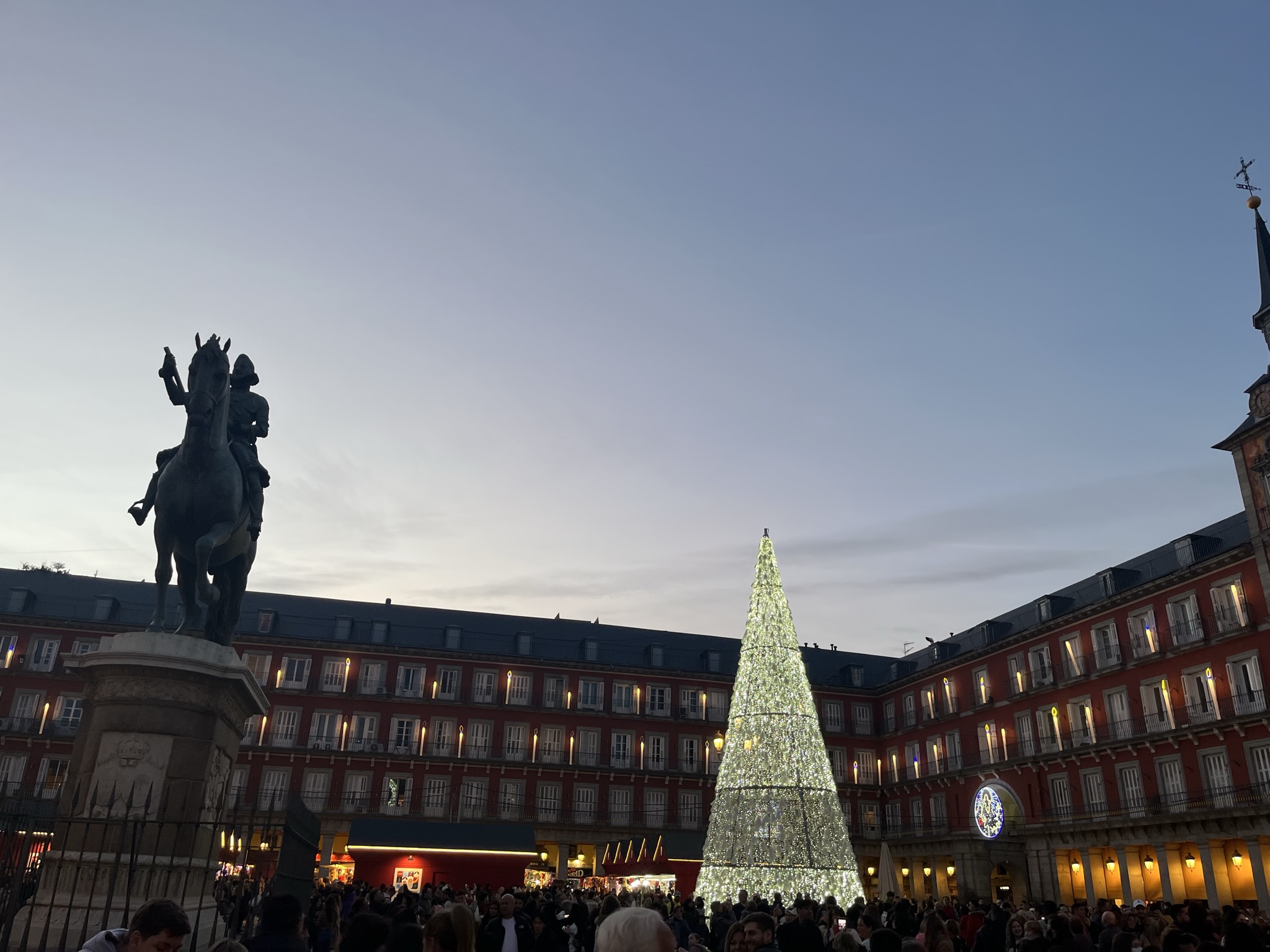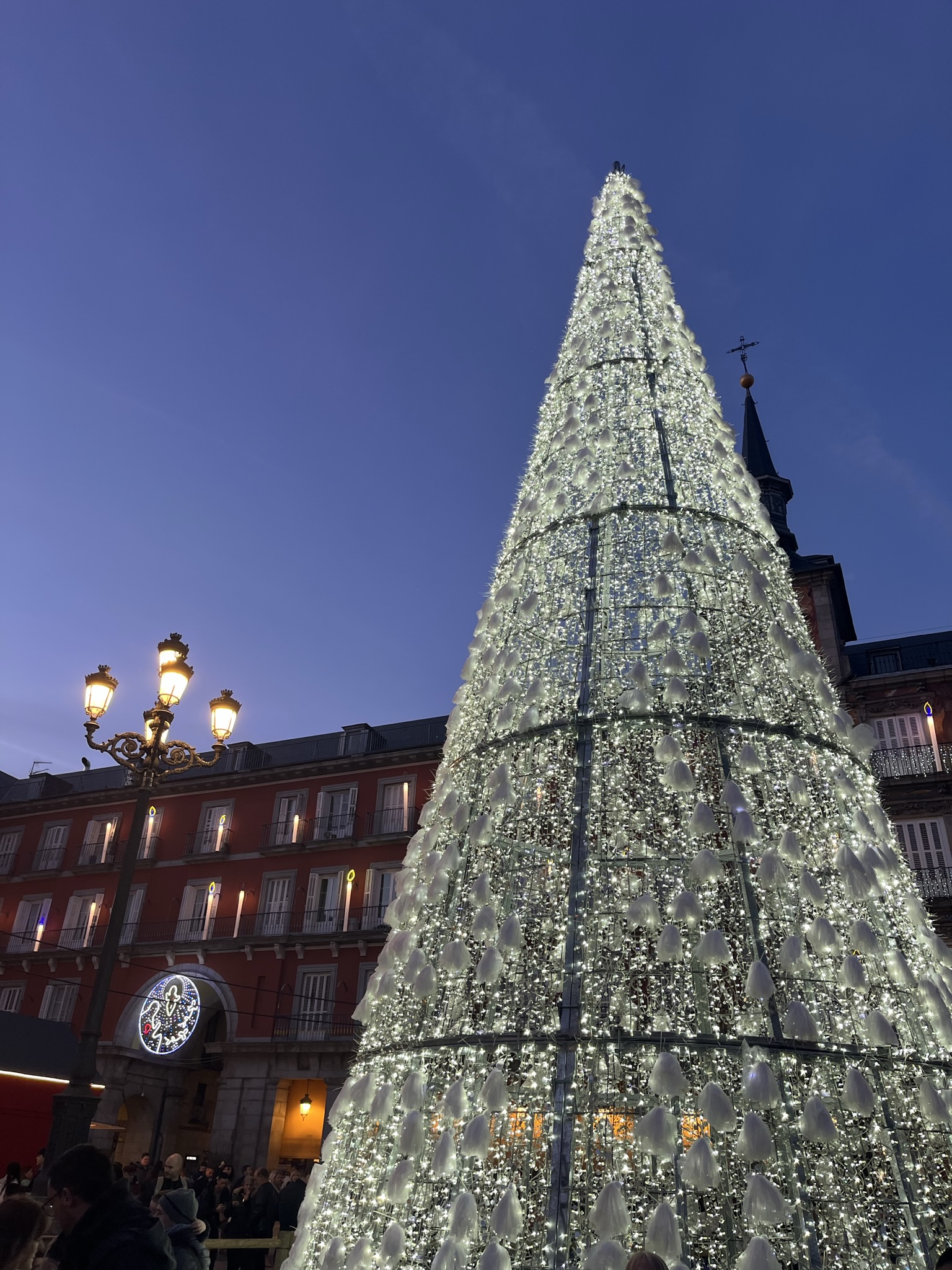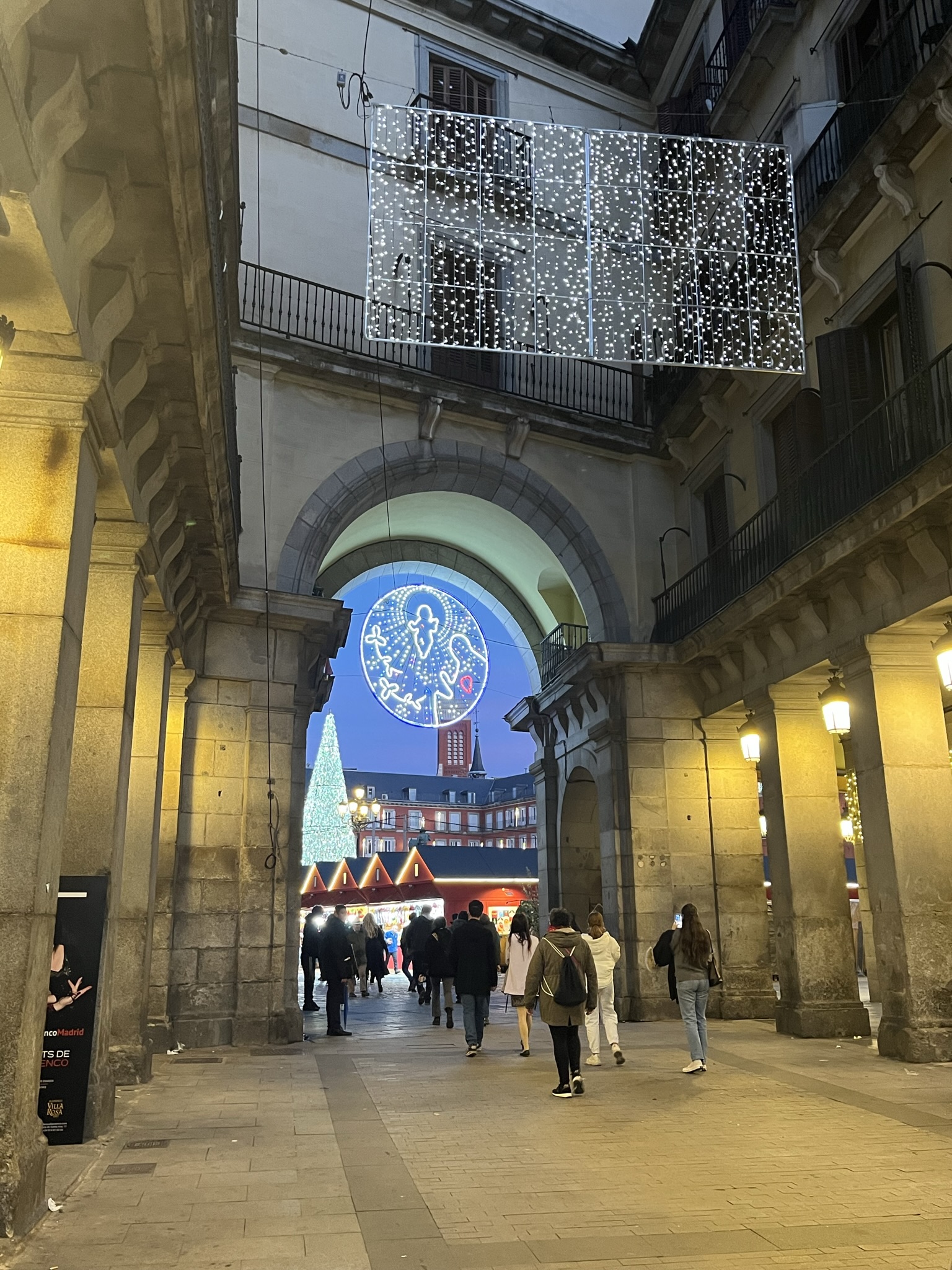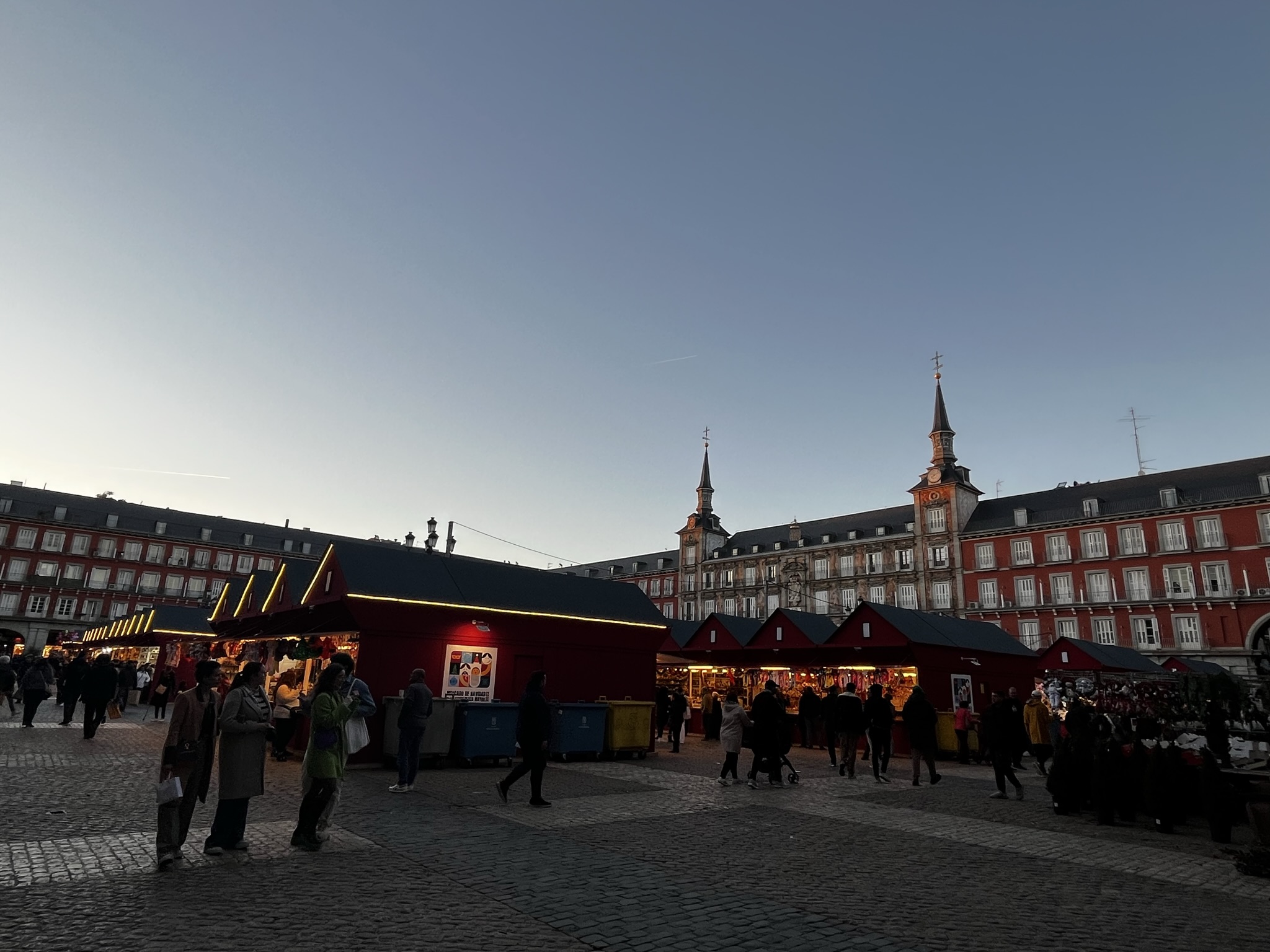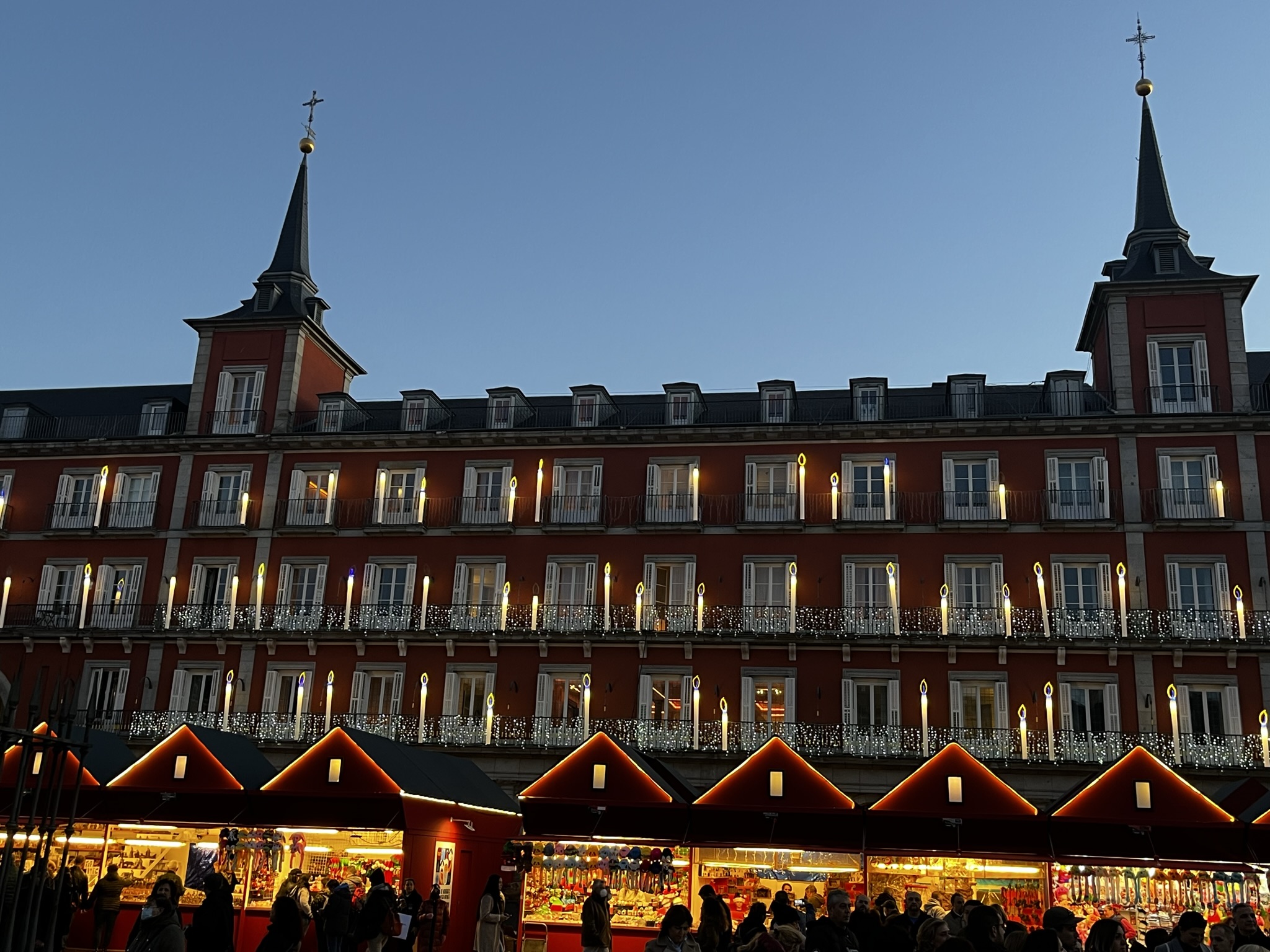 ---
Espero que lo hayan disfrutado y muchísimas gracias por leerme!



---
---