Stir-fried frog with lemongrass and chili
Hi guys. It's me again. 😊 How are you all doing? Although I just joined Hive a few days ago through my friend's recommendation I have really found interesting things here. Especially I have known many dishes with quite simple but equally attractive recipes as restaurants from some friends on Foodie bee Hive, and I can't wait to learn from them. And I came here to share some interesting things in my daily life. I think Hive is an invisible string that connects us closer together. 😊 Do you think so? Follow me to explore together.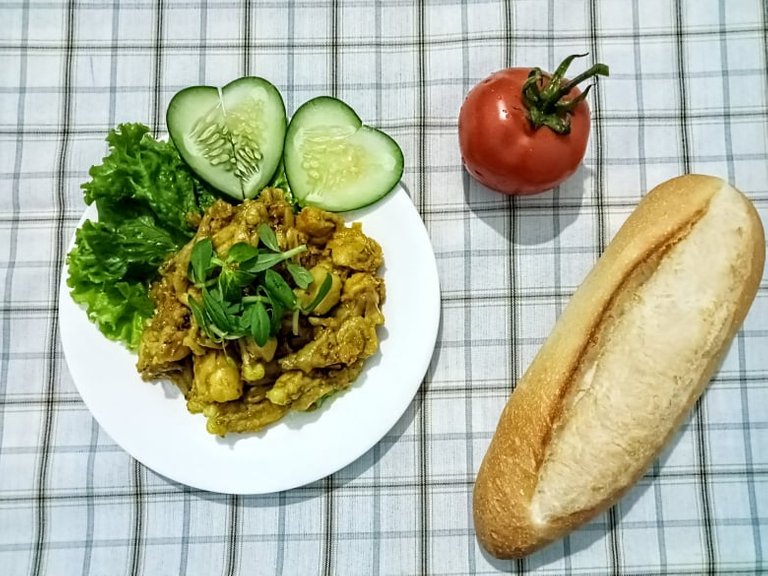 Field Frog season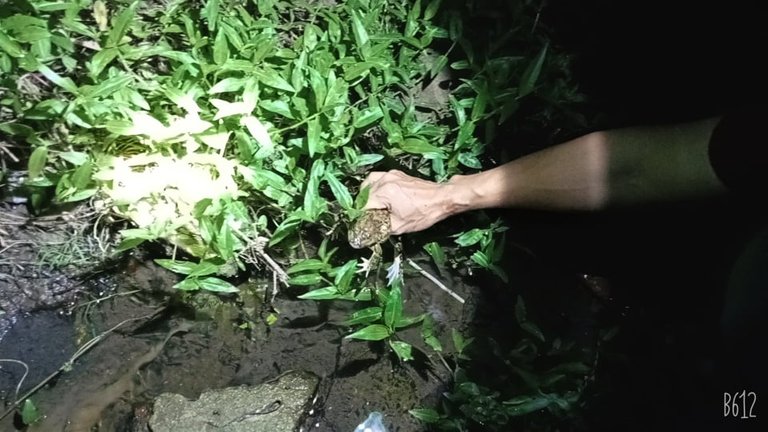 Winter is once again approaching. It has been raining cats and dogs these days. There is drizzling rain sometimes. But I really like this kind of weather because the weather is neither too hot nor too cold. 😊 Not only do I like this but also everyone in my neighbourhood likes also. This is because we can make a lot of money from catching frogs and selling them in the market. We all know that frogs had to hide in caves, under trees during a long period of heat just to wait for the rainy season to come. At that time, everyone in the village invited each other to catch them. Frogs appear a lot in the fields near my house. The whole area is filled with the sound of frogs croaking. There are so many frogs that we can't eat them all. That's why we decide to sell in the markets. I really like the atmosphere of frogs hunting with everyone. we just need a head torch and cloth bag to be able to ready for the hunt. It seems very easy to get field frogs, isn't it? 😊 And making food from them is not as difficult as you think such as frog cooked with bamboo shoots, the fried frog with dough, the fried frog with butter, the fried frog with fish sauce, etc... One of the popular dishes from frogs that I want to share with you is the stir-fried frog with lemongrass and chilli. What are you waiting for? Here we go. 😆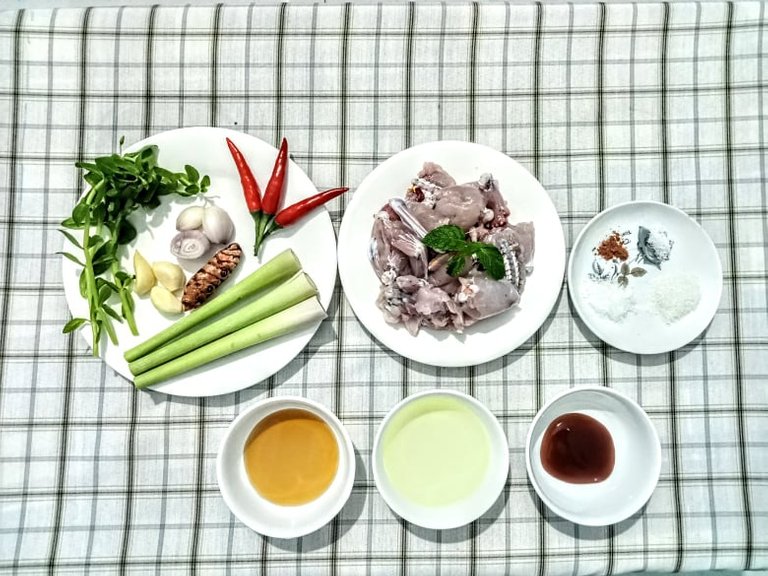 1. Ingredient
2 Frogs ( ~300gram)
3 Lemongrass plants
3 Hot chilli pepper
3 Shallots
3 cloves of garlic
1 Turmeric root
Floating Enhydra
2 teaspoons oil
1 teaspoon monosodium glutamate
1 teaspoon Sugar
1/4 teaspoons salt
1/2 teaspoons Fish sauce
1/2 teaspoon Oyster sauce
1/4 teaspoons five-spice powder
1/2 a cup of water
1 pan
1 spatula
2. Food preparation
Skin, washing and cutting the frogs into small pieces ( for me I don't skin the frogs because their one is really delicious)
Mincing lemongrass, shallot, garlic, turmeric and chilli
3. Cooking
Put oil in the pan and heat it, then add the minced mixture; saute them until starting to get browned and the vegetables are very aromatic.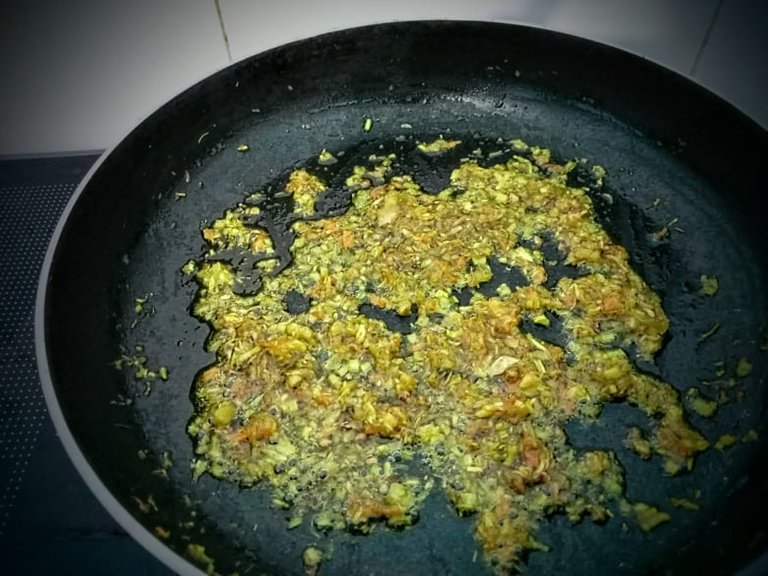 Next, put the frog in the pan and then add 1/2 a cup of water.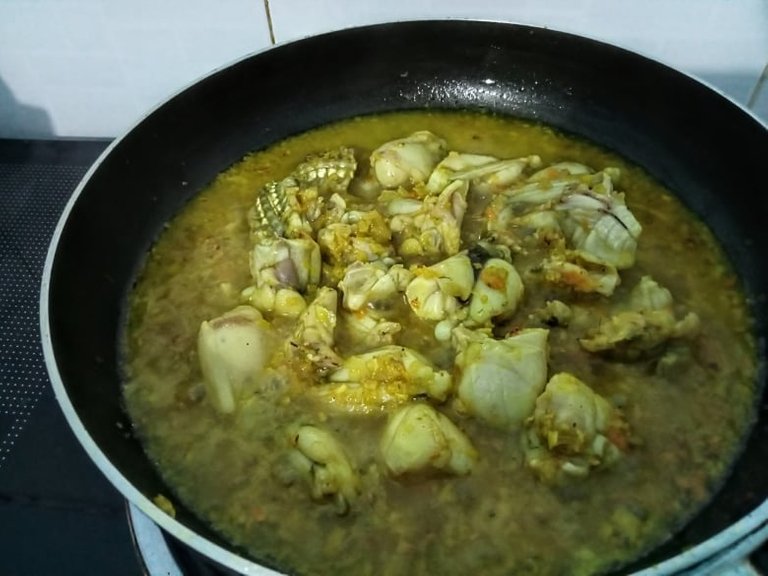 Stir-fired over high heat and stir constantly for 5 to 10 minutes.
It seems pretty simple, isn't it?
TA-DA. This is my result.😆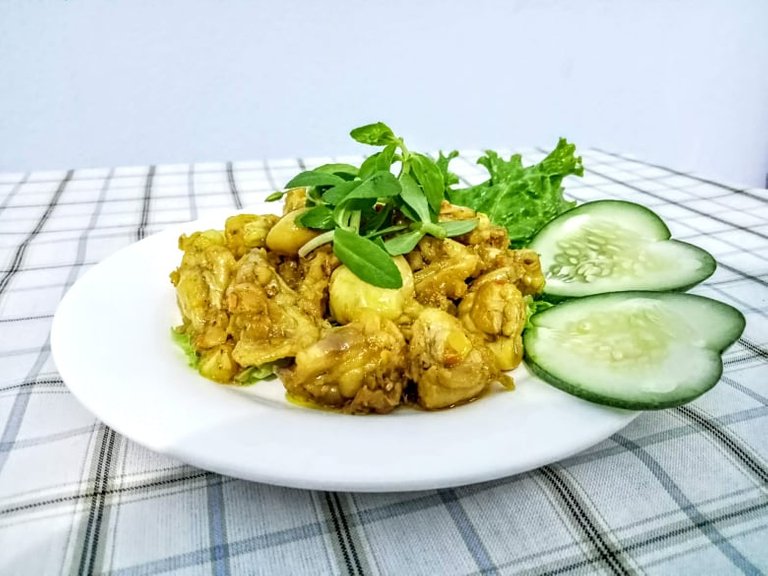 It will be better when served with bread. This dish is usually used to make lunch, dinner or even a light snack, and you will also easily get it in most restaurants in Viet Nam because it's really amazing. I hope that more people around the world will know about this dish in the future. I'm here if you have any question about this dish and looking forward to learning more from your interesting posts. Wish you have a great day.😊
---
---