Braised pork with shallots-number one choice for rainy day menu
Hi everybody. How are you guys? In my place, the Covid-19 pandemic is breaking out again. We are forced to limit movement, avoid crowded places and always wear masks when leaving the house. All of these are good for the individual in particular and the community in general. In particular, it will limit the spread of disease. Even so, we can still go out to buy food. That's why I can't share the outside fun with you guys but instead, I'm going to show you how to cook delicious, nutritious, and very easy-to-make food from familiar foods in our lives.
Do you still remember my beloved kitchen? Today I'm going to go into the kitchen and make a dish from pork - an ingredient that's pretty easy to find at any market or supermarket in your area.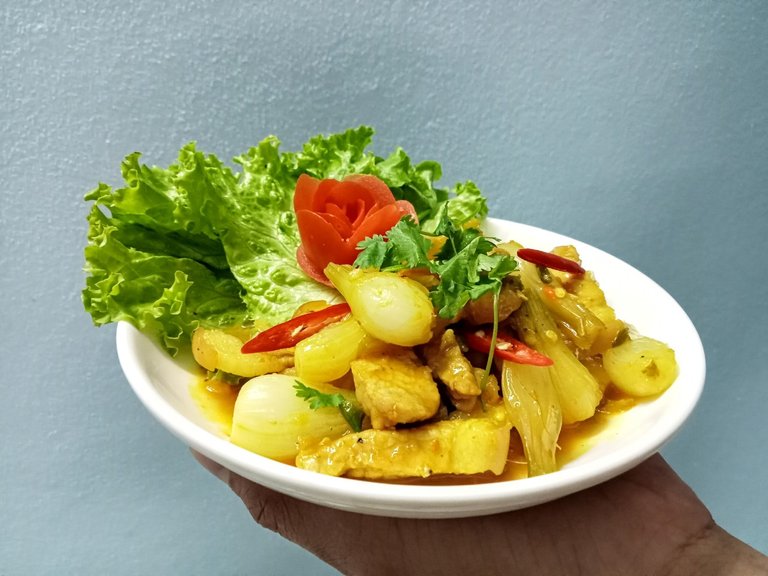 The ingredients for this dish are also very simple. Take a look at the detailed ingredients table below for more thorough preparation.
| No | Ingredients | Quatity |
| --- | --- | --- |
| 1. | Pork | 200gr |
| 2. | Shallot | 300gr |
| 3. | Hot chilli peper | 2 |
| 4. | Garlic | 3 cloves |
| 5. | Vegetables and tomato | decorate food |
I chose the meat in the position of the pig's thigh to make this dish. You can also choose other positions to work. The dish will be delicious when the piece of meat is fresh and does not smell bad, not bruised.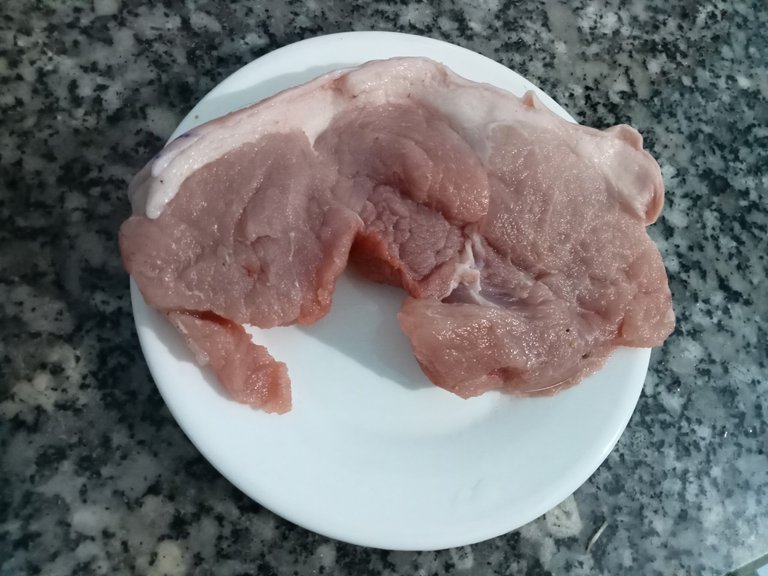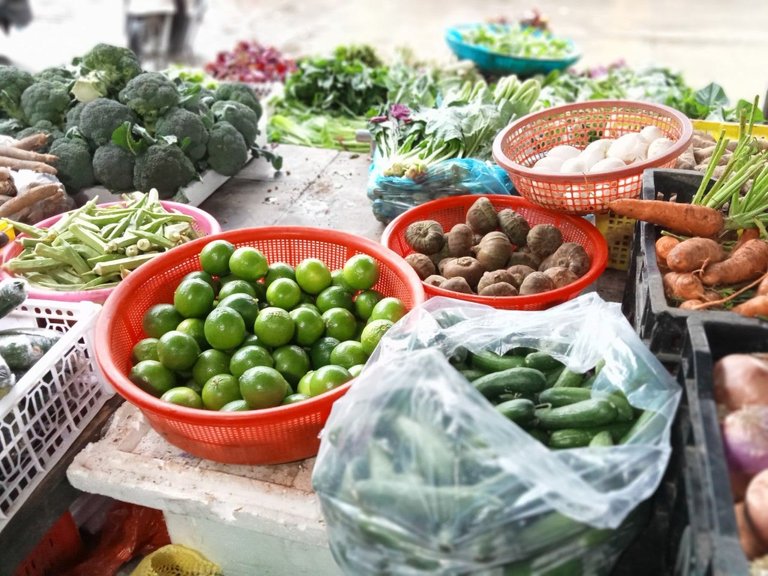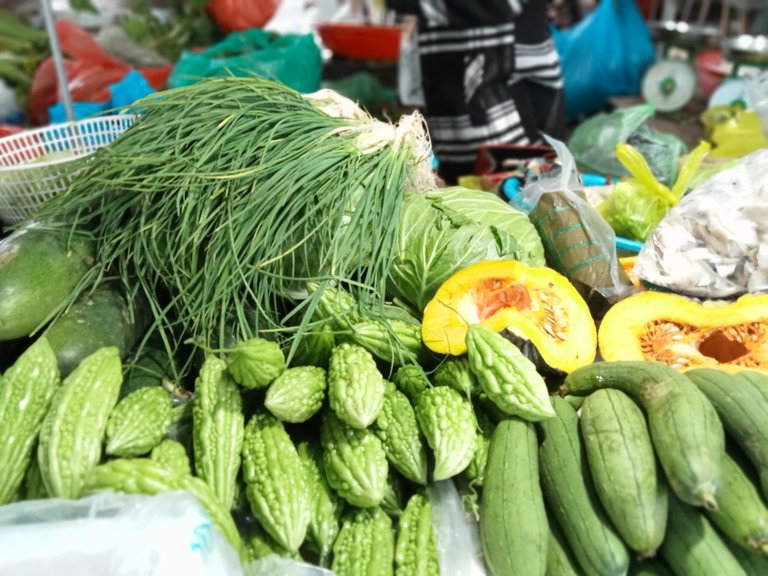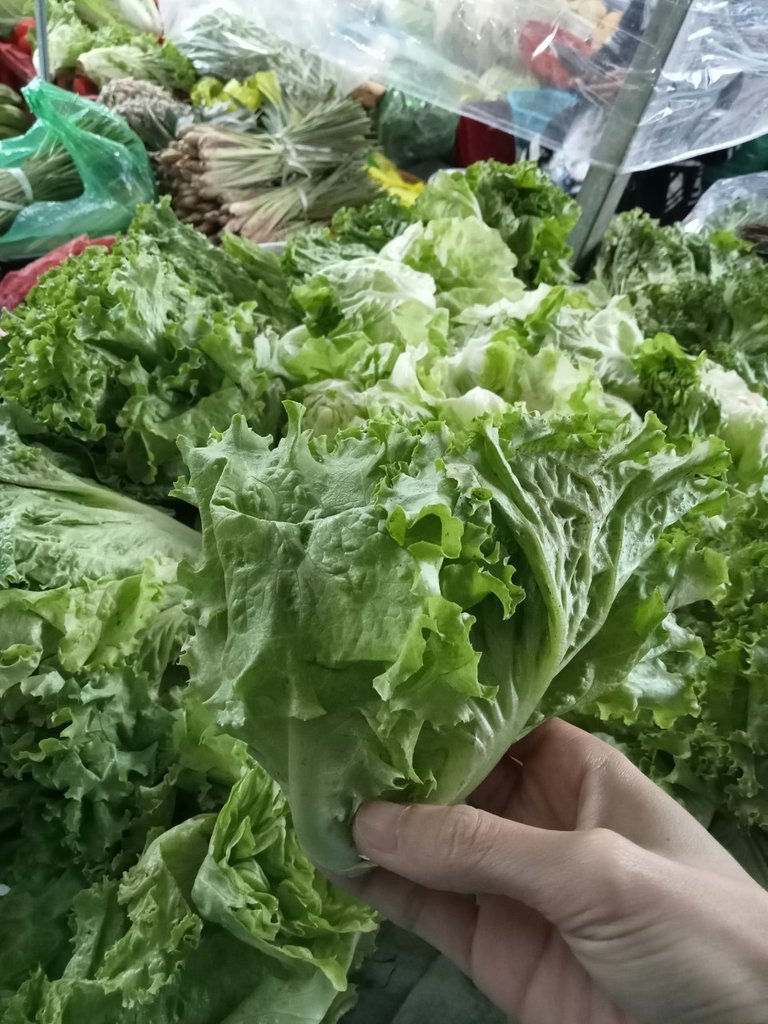 Food preparation
Wash the pork and then cut it into 4cm lengths.
Cut the roots of the Shallot then peel it and wash it.
Mince garlic, sliced ​​chilli, wash vegetables and tomatoes to decorate the dish more attractive.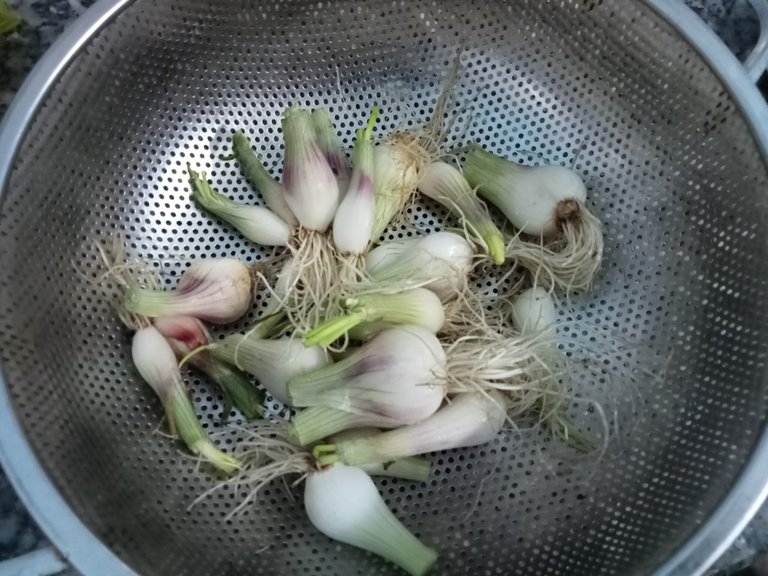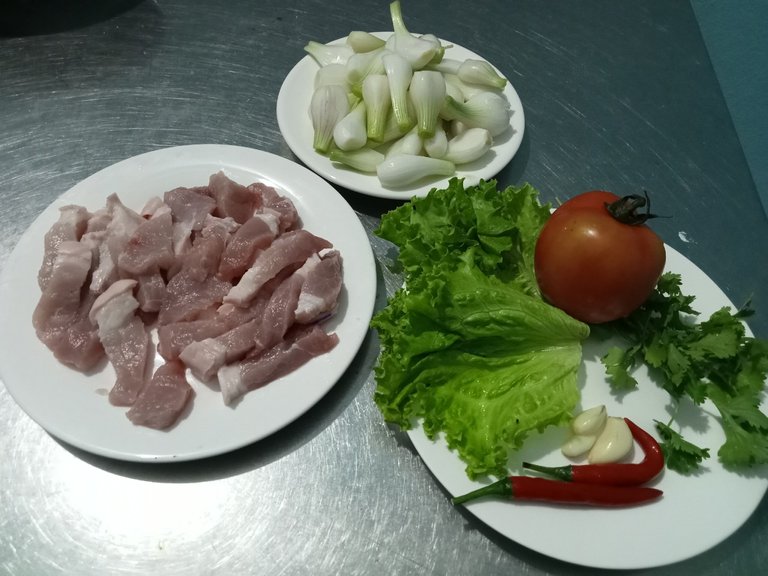 Cooking
Before cooking, season the pork with spices: 1/2 teaspoon salt, 1 teaspoon sugar, 1 teaspoon MNS, 1 teaspoon oyster sauce, 1 teaspoon sate, 1/4 teaspoon five-spice powder, 1/4 teaspoon pepper, 1/2 teaspoon of fish sauce and sliced ​​chilli. Then stir well and marinate for 15 minutes.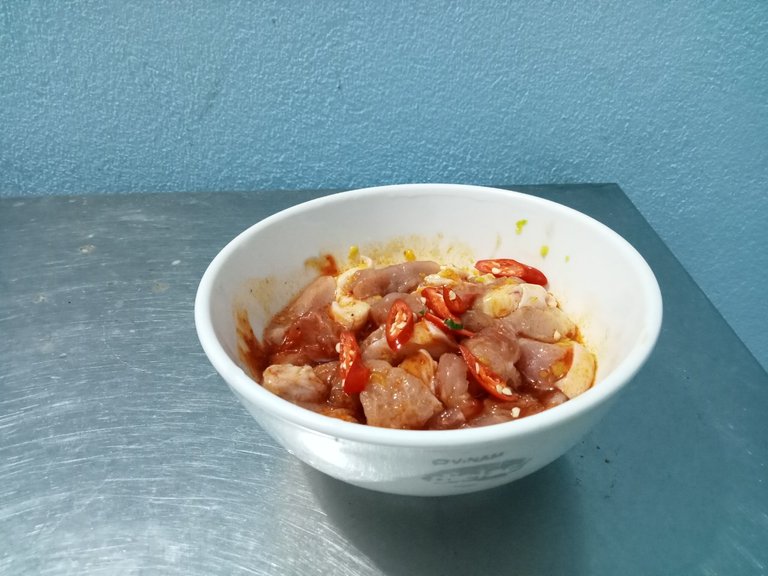 Put the oil in the pan and heat then add the garlic until fragrant and the garlic turns brown, then put the marinated pork in the pan. Add 1 cup of water and cook for 5 minutes.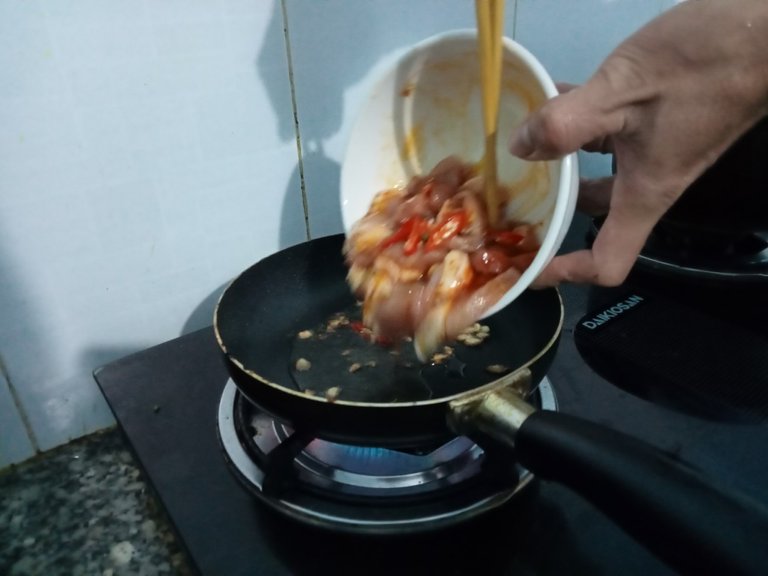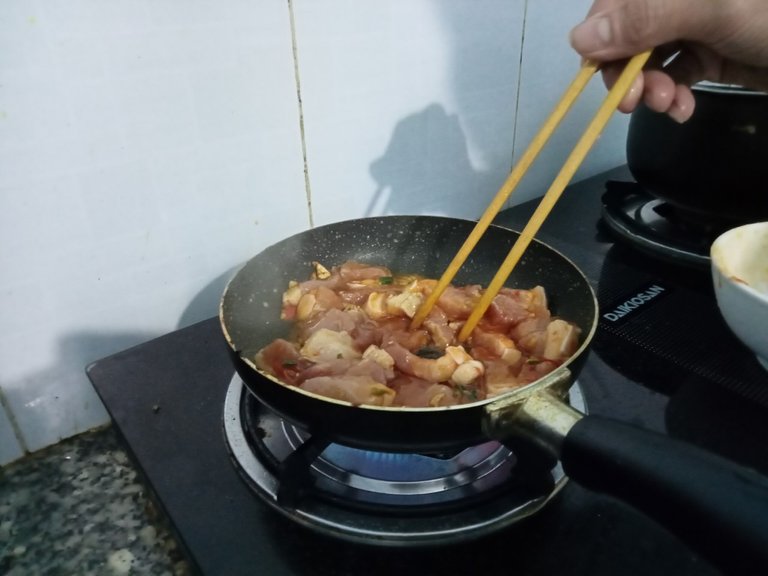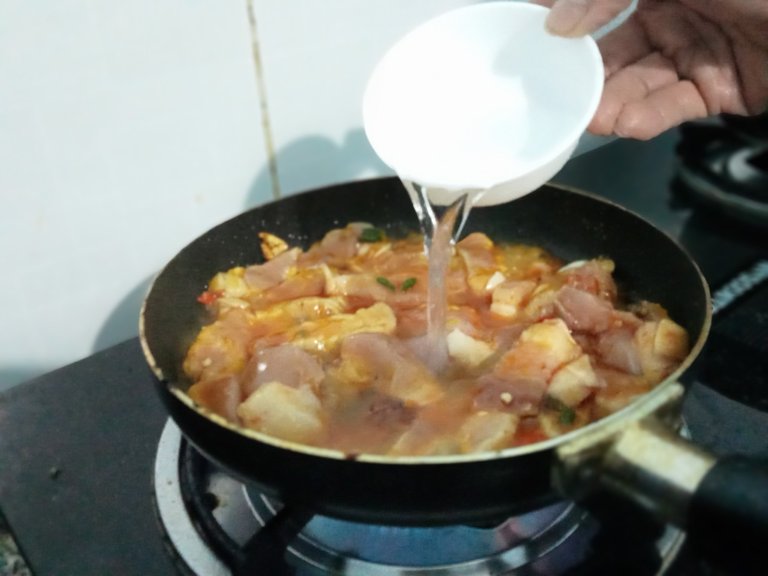 Then add the onions and stir for 10 minutes on low heat.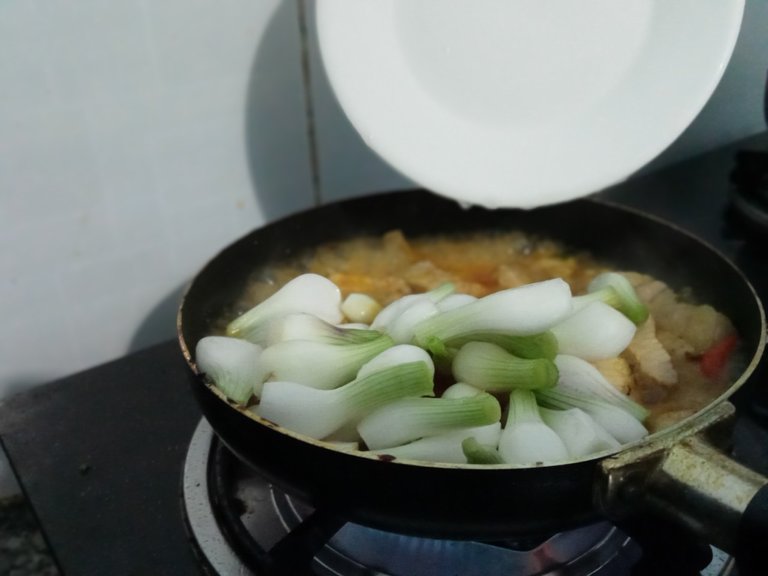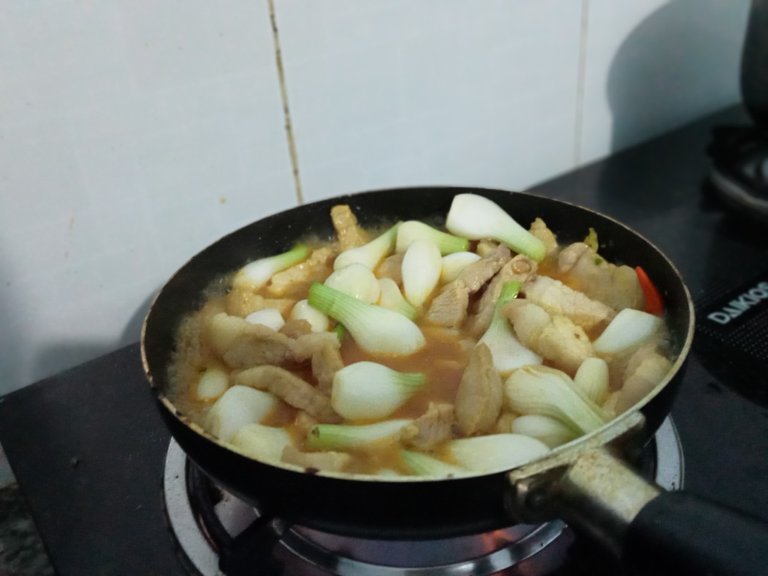 And here is my finished dish.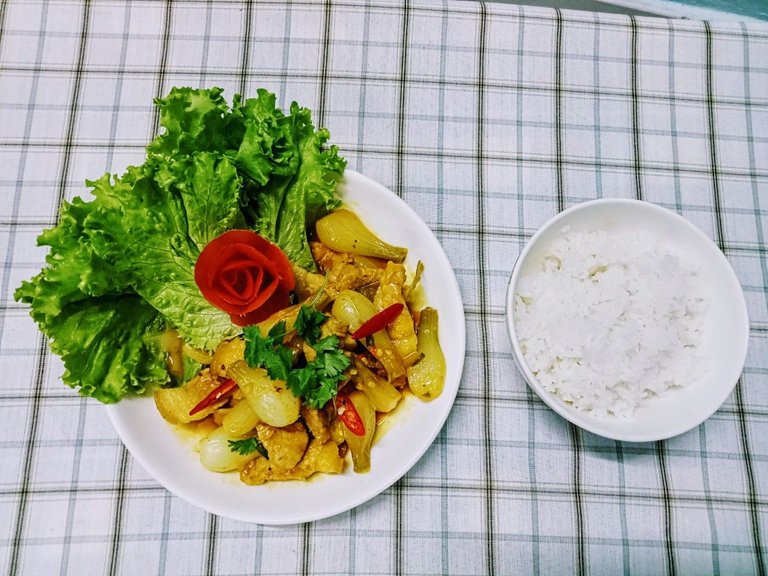 The dish is made by many housewives for family members because it does not take too much time to prepare and the ingredients are quite easy to find and not too expensive to make such a great dish. Every time I cook this dish I always cook a little more rice than usual because my whole family loves the savory taste of this dish. Although there is only one plate, it can eat many cups of rice. Better to eat in this chilly weather. Hope the dishes that I have shared with you will help you to be less confused in planning your menu for the day. If you find them interesting and useful, please follow me to stay updated with interesting dishes in my future posts. I'm here if you have any questions and look forward to your interesting posts.

Thank you very much for taking the time to read my post and have a warm night!
---
---