Banana - a familiar fruit in our life makes many great dishes
Hi everybody. How are you guys? Today the weather is quite nice after days of continuous rain. I still go to the market to buy fresh food to make meals for the whole family like every day. Of course, the main meals of the day are always carefully prepared by me as you can see in my previous posts. Today I will not do that anymore, but instead, I would like to introduce to you a dessert that is eaten after main meals or can be eaten in tea-time or supper.
---
Sweet banana with coconut gruel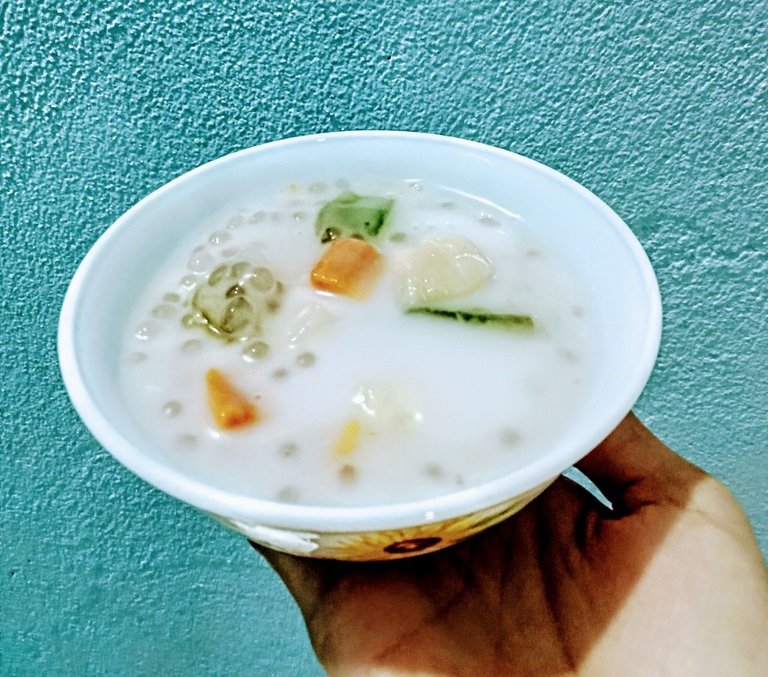 Banana is a fruit that I love to eat. That's why I'm always researching and learning to create unique and delicious dishes from bananas, instead of the usual way of eating bananas, which is just peeled and then eaten. There are many dishes prepared from bananas. Today I would like to introduce to you a dessert whose main ingredient is bananas. Especially if you are a person who likes to eat sweets, do not miss this dessert. Come with me to the kitchen and make it right now.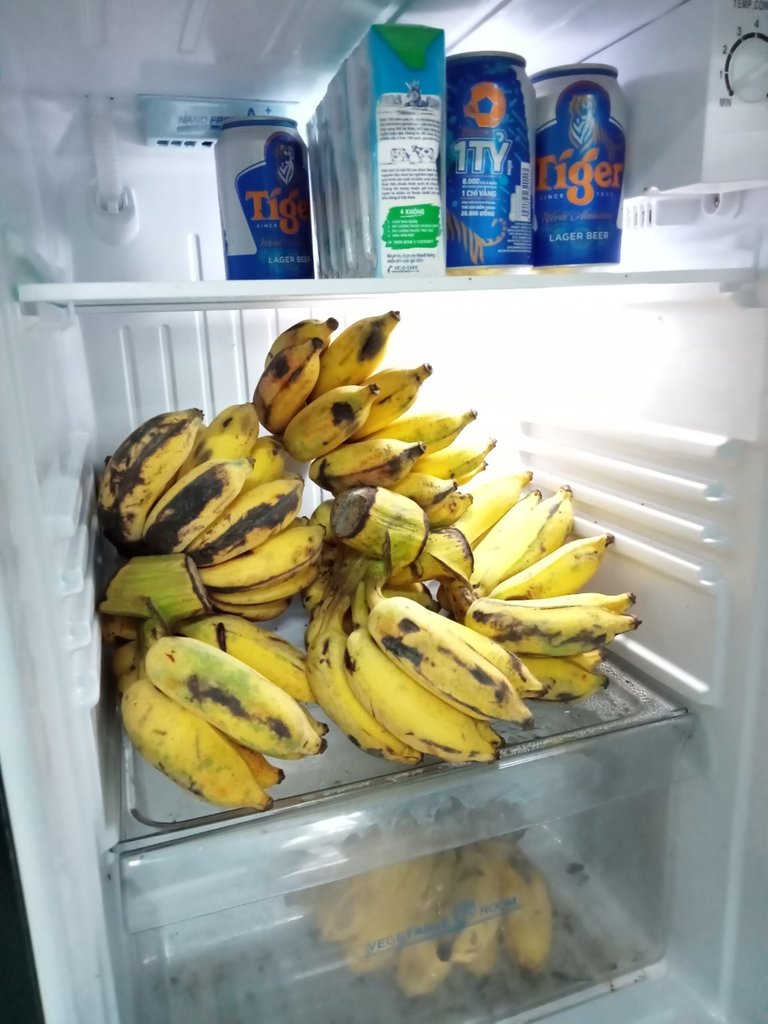 We use porcelain bananas to make this dish. To choose delicious bananas, we should buy ripe yellow ones because the riper this banana, the sweeter it will be, which makes the dish more delicious. Avoid choosing crushed fruit. Especially the ones with dark spots on the skin are very delicious. I know these things because I was shared by the banana seller and the important thing is that I ate a lot of them. Below is a detailed table of ingredients for this dessert.
| No | Ingredients | Quantity |
| --- | --- | --- |
| 1. | Porcelain banana | 10 |
| 2. | Coconut milk | 500ml |
| 3. | Sweet potato | 2 |
| 4. | Tapioca Flour | 50gr |
| 5. | Tapioca Flour | 30gr |
| 6. | Sugar | 200gr |
| 7. | Salt | 1/2 teaspoon |
| 8. | Pandan leaves | |
There are several ingredients made from tapioca flour in this dessert. I want to include pictures of the ingredients here so we can capture them more clearly.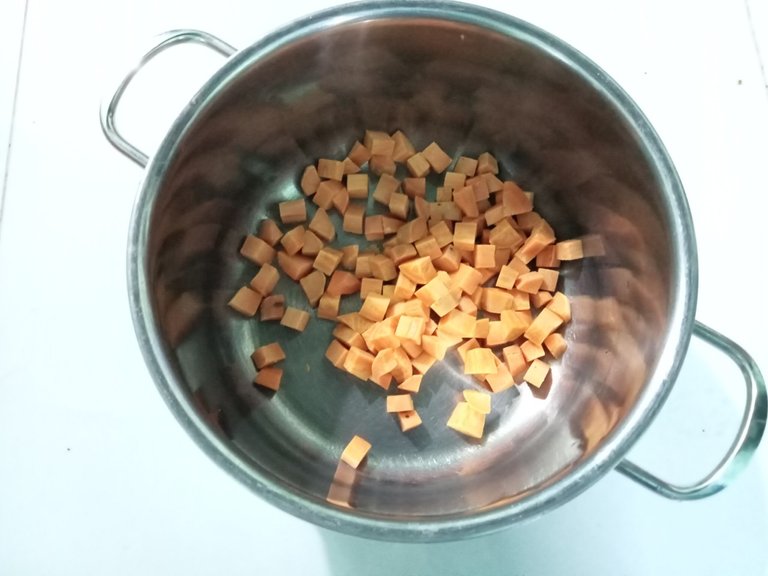 This is sweet potatoes.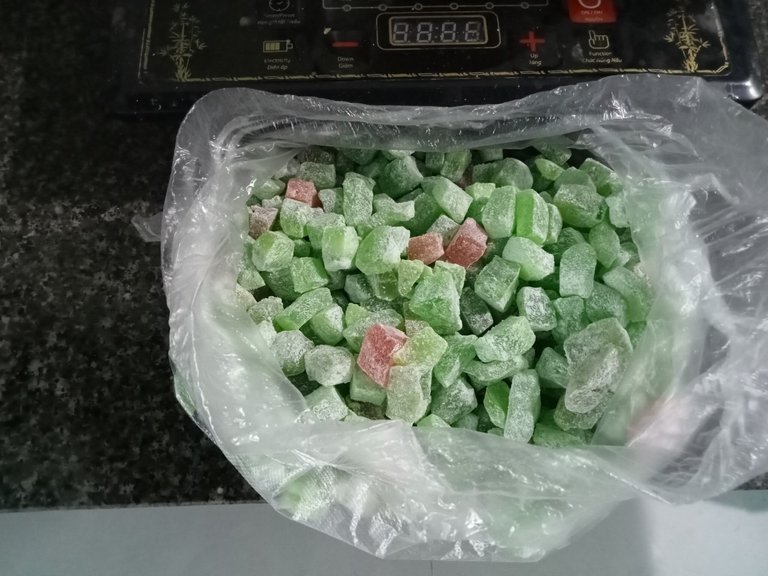 This is made from tapioca flour. I didn't list the ingredients above because it's not necessary. I liked its color so I added it myself.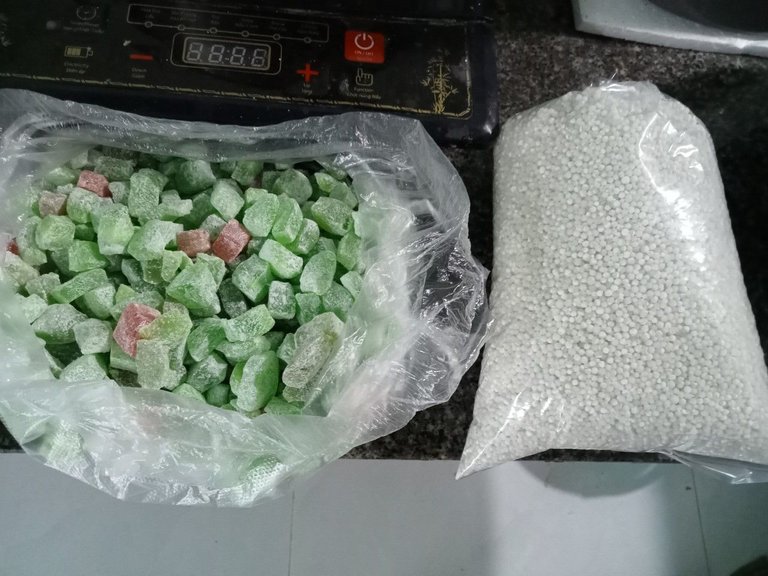 The one on the side is also made of tapioca flour. In my place, we call it Bang flour. I don't know what you call it. That's why I wanted to include the image.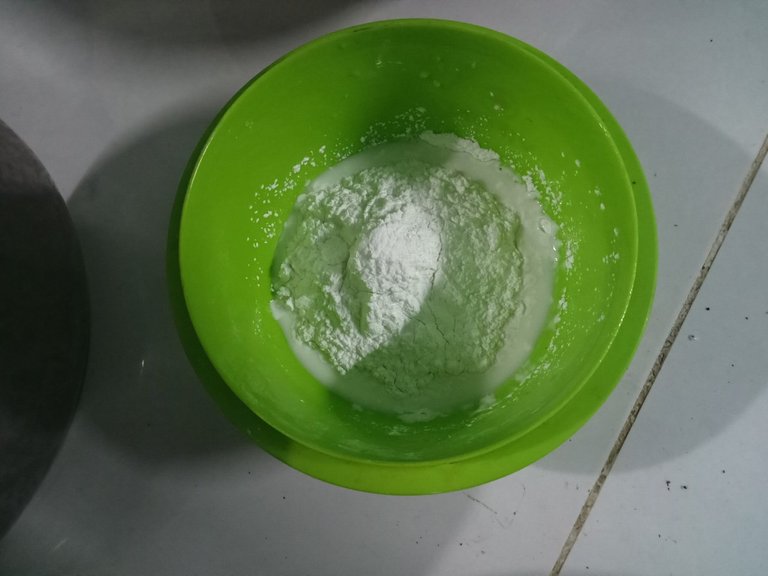 This is also tapioca flour.
Food preparation
Wash sweet potatoes and cut them into 2cm squares.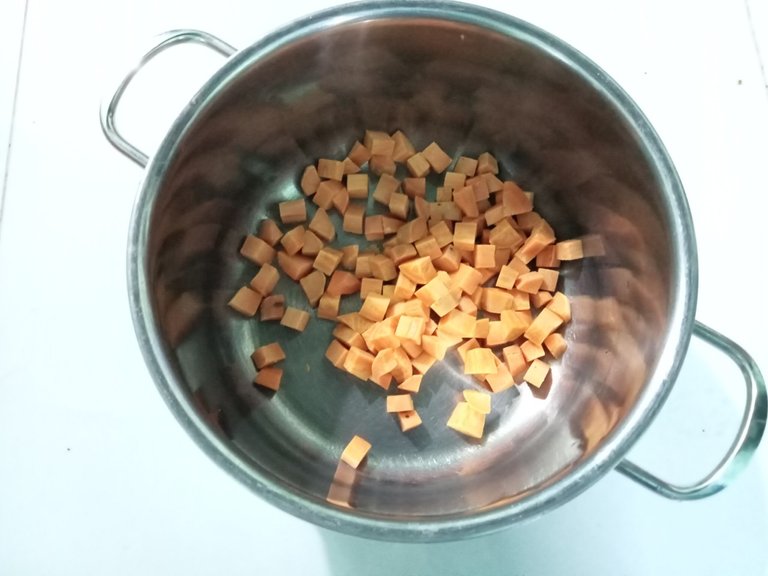 Peel the bananas and cut them into cubes.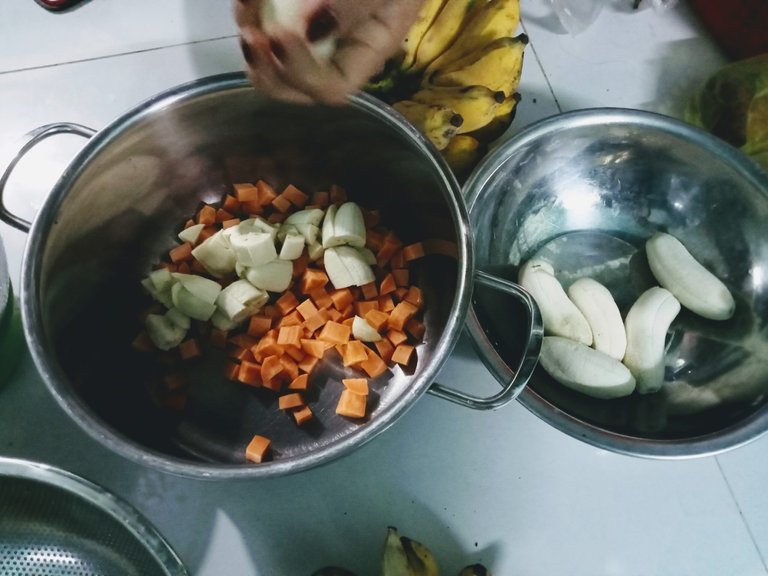 Cooking
Put the bananas, sweet potatoes, and tapioca flour in the pot one by one, then add water to cover the ingredients.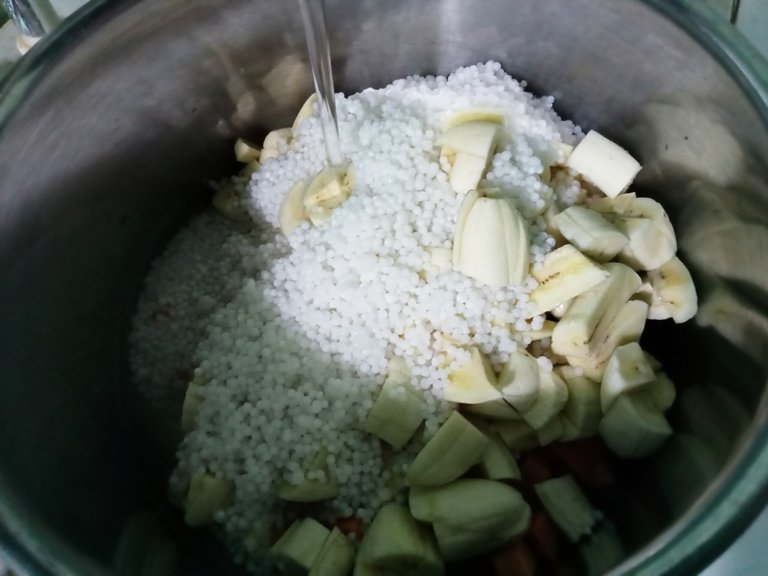 Put the sugar in the pot and then put the pot on the stove and cook until it boils, then turn off the heat.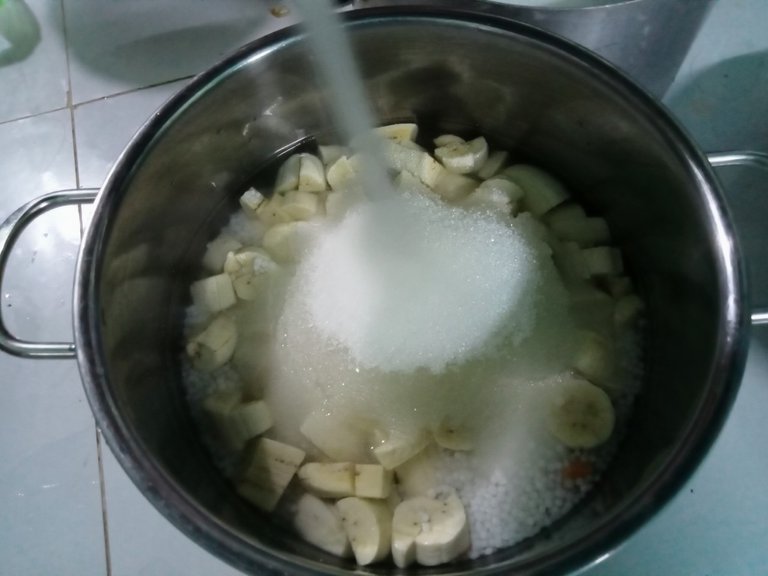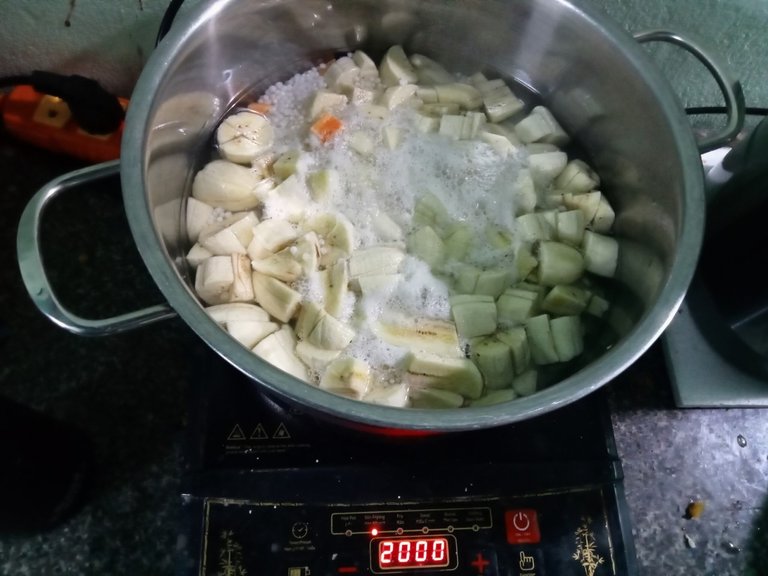 While waiting for it to boil, prepare another pot to cook the coconut milk.
Put coconut water, salt and a few pandan leaves in a pot and put on the stove.
Mix tapioca flour with a little water and put it in the pot. Wait for the mixture to boil then turn off the heat.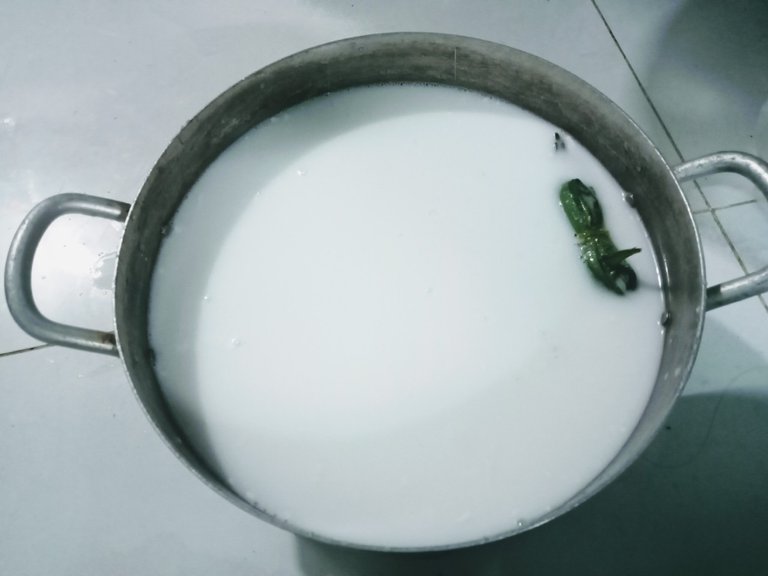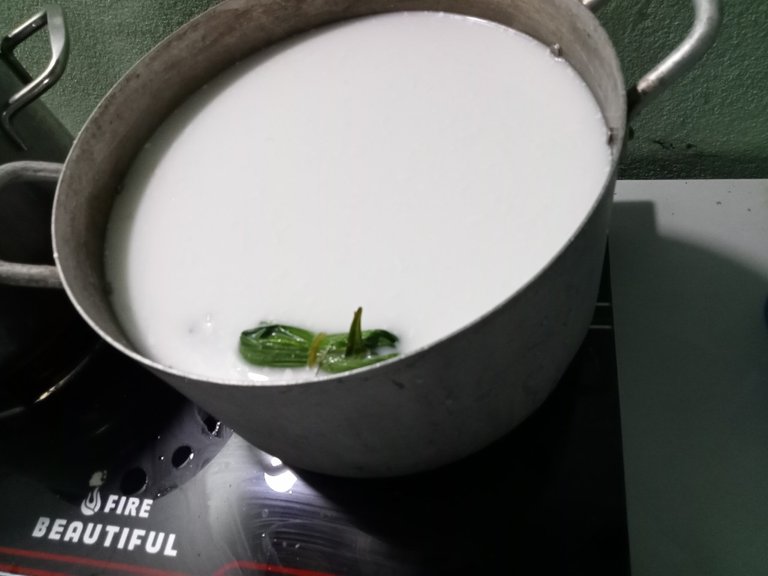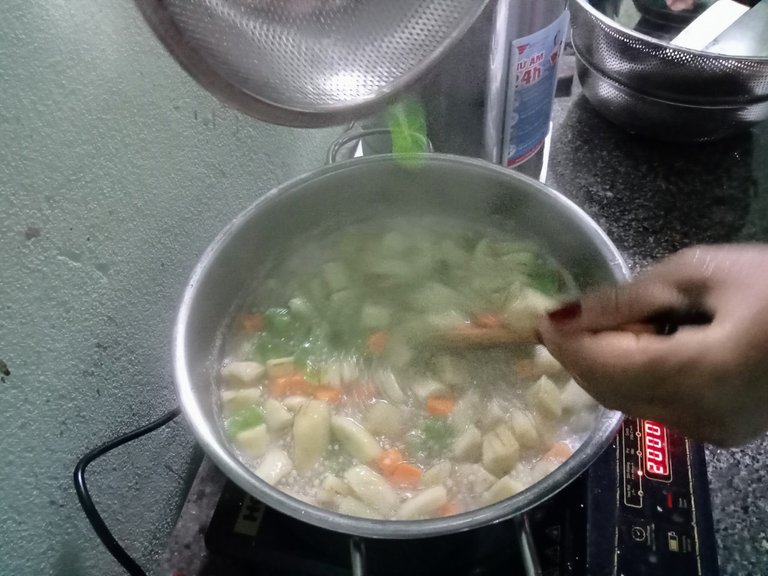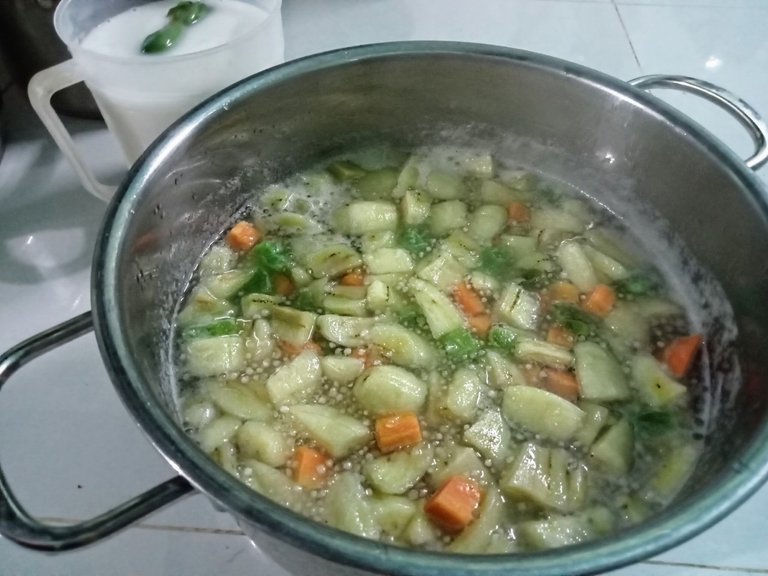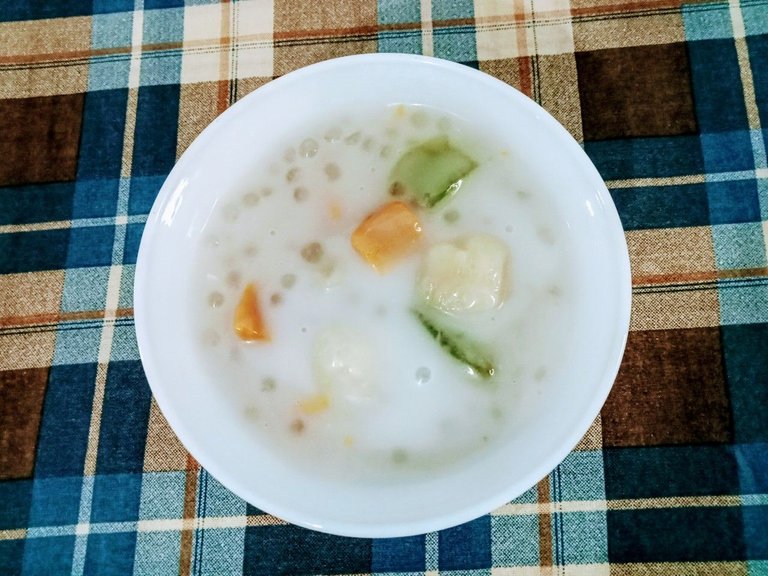 The last thing to do is mix the two together and enjoy.
This dessert will taste better when we use fresh coconut milk, and what better than to use it in this kind of chilly weather. Although this is a side dish, it brings a lot of great things to our body. Try and bring it to our loved ones to enjoy this delicious dessert. I'm here if you have any questions about it.

Thanks very much for taking the time to read my post and have a warm night!
---
---