WHY THE USE OF MULTIVITAMIN IS VITAL DURING HEAT PERIOD // LIFE OF A LIVESTOCK FARMER.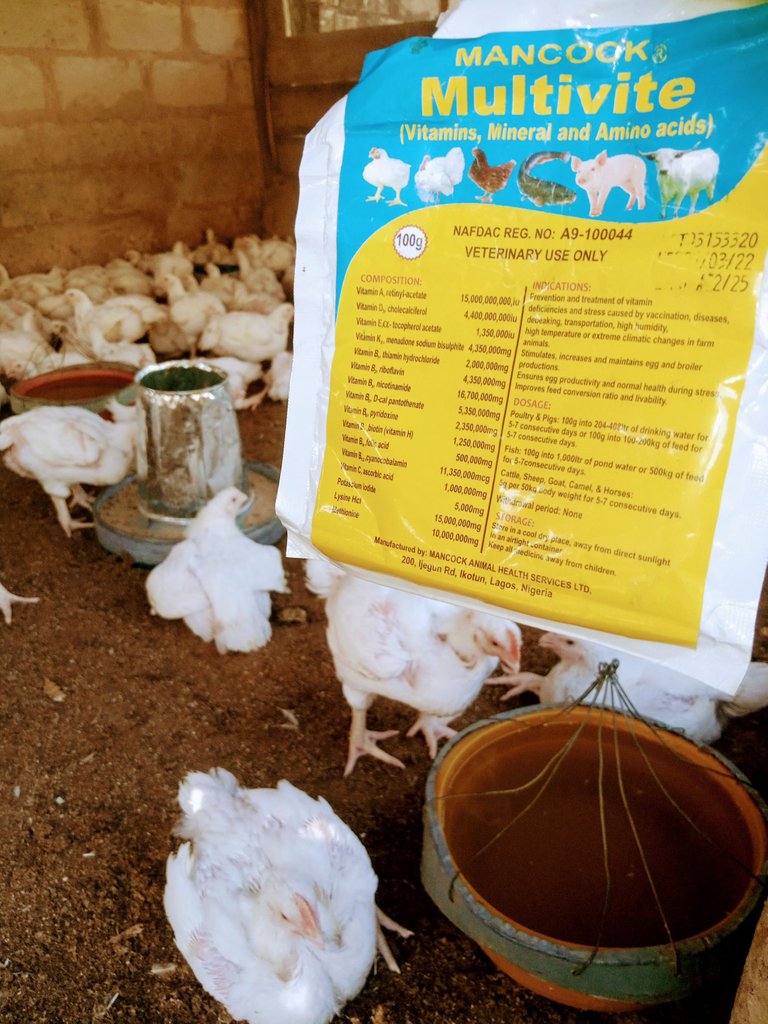 We are in the period of heat again which is that time of the year known as harmattan in Nigeria. It's a period of heavy sun, heat, dust and dryness. All these have effect on Broiler birds if care isn't well taken. It might even cause mortality rate in the poultry farm. A lot of things need to be put into place if you want your Broiler birds to survive this trying time.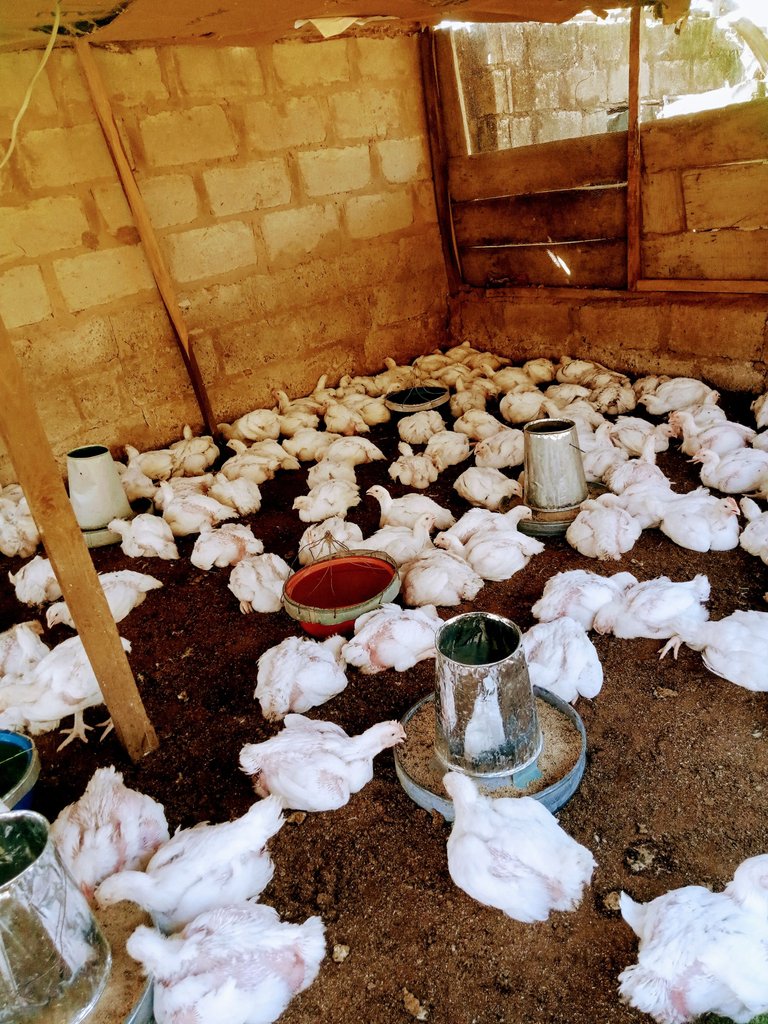 The use of miltivitamin.
This is the period that the birds need more of shade than cool breeze, though breeze is all needed but shade is needed more. But one thing is also important for these birds during this heat period which is the use of miltivitamin. I am not someone who likes given birds orthodox drugs but I feel using miltivitamin for birds during will assist the birds to control heat stress. When heat stress isn't controlled adequately,it might result to the birds developing high temperature which might leads to stroke, paralysis or even death.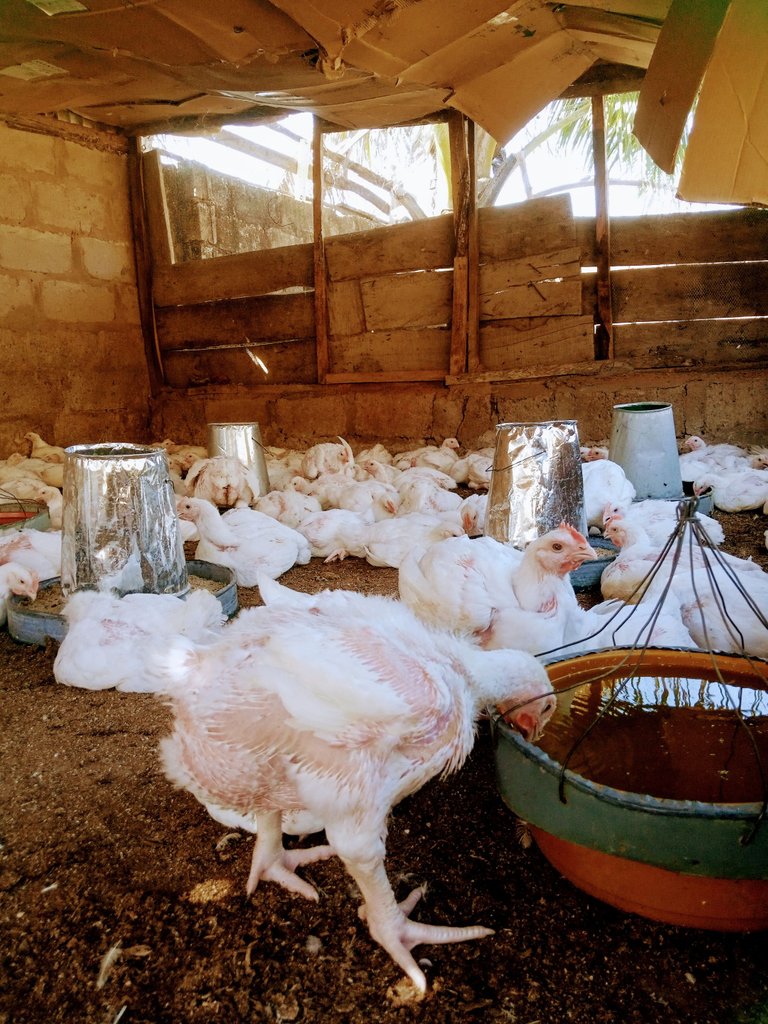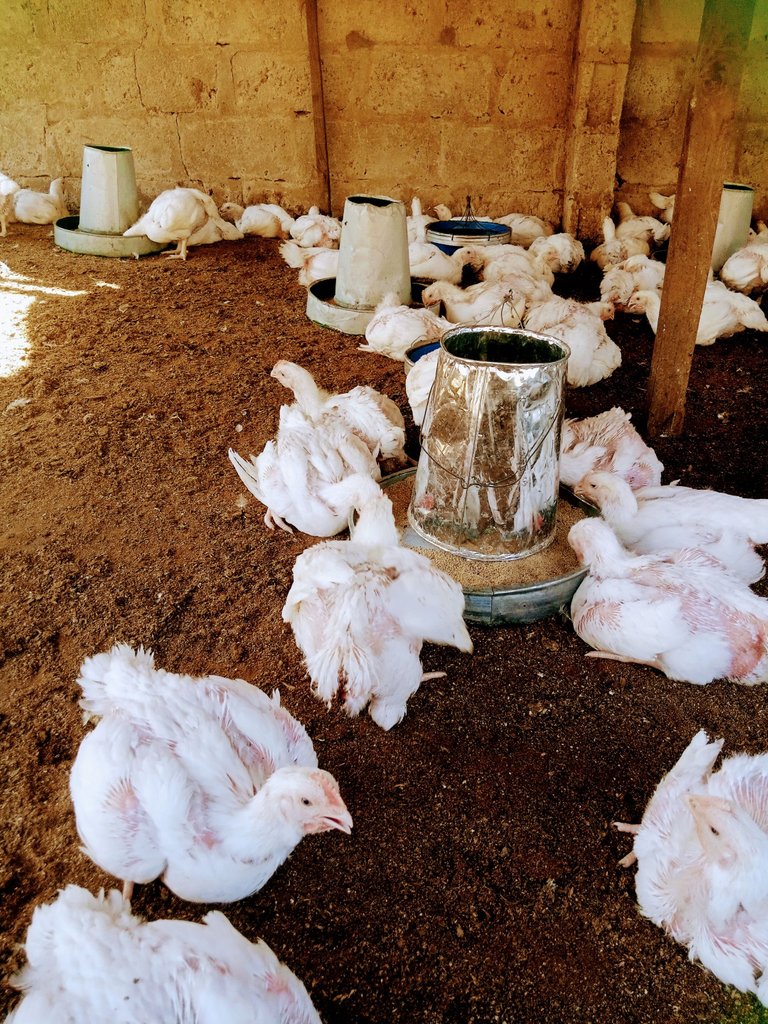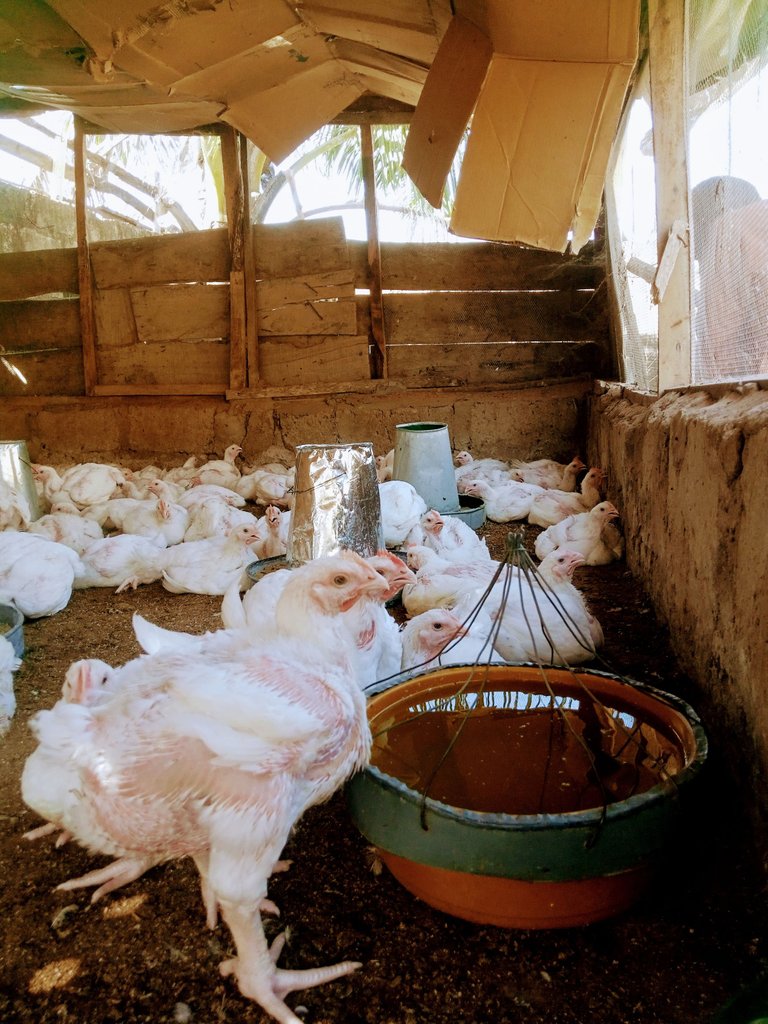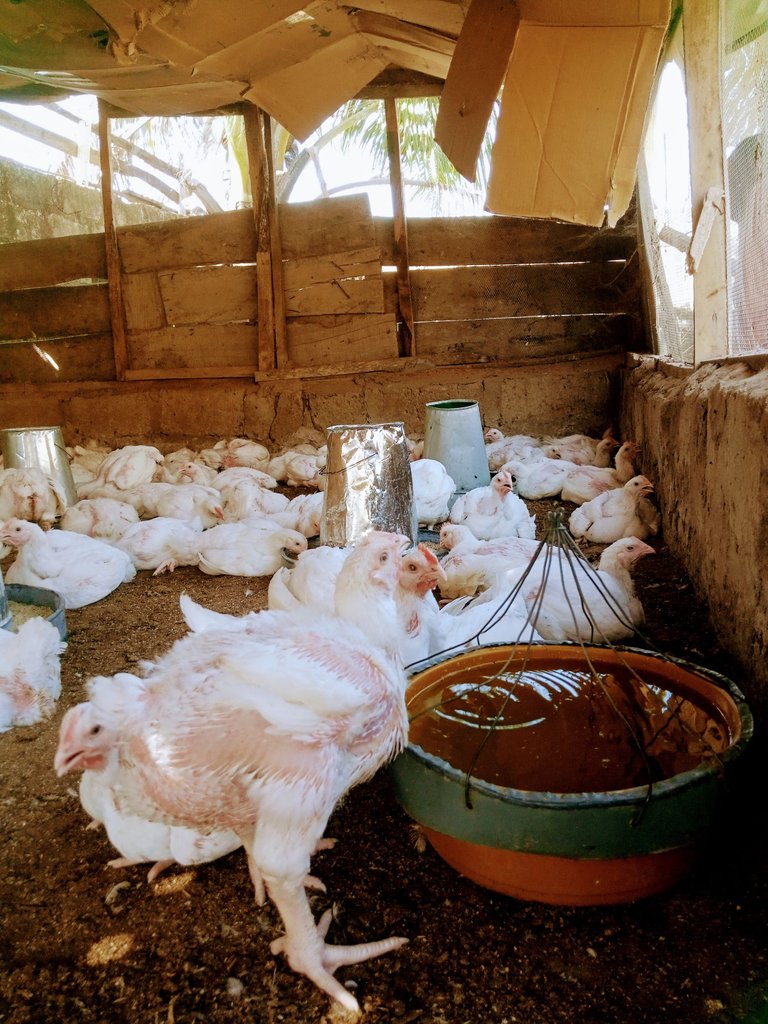 The miltivitamin is in powder form which can be mixed into some water then they can be given to drink. Aside to control heat stress,it helps to ease their digestion.
---
You can click below to view some of my projects.
PART ONE OF THE BROODER PEN CONSTRUCTION:- CLICK HERE👉🏻SOURCE
PART TWO OF THE BROODER PEN CONSTRUCTION:- CLICK HERE👉🏻SOURCE
PART THREE OF THE PROJECT,THE BIRDS ARE NOW 2WEEKS PLUS:- CLICK HERE👉🏻SOURCE
Also thanks to @balte , @schlees and @satren for their upvote. I really appreciate.
---
Thanks for stopping by to view my blog. Please do have a wonderful day ahead.@peterale cares🤭
---
---