MY 7 WEEKS WEIGHING AVERAGE KILO OF 3.7KG WHICH IS A GOOD DEVELOPMENT // LIFE OF LIVESTOCK FARMER.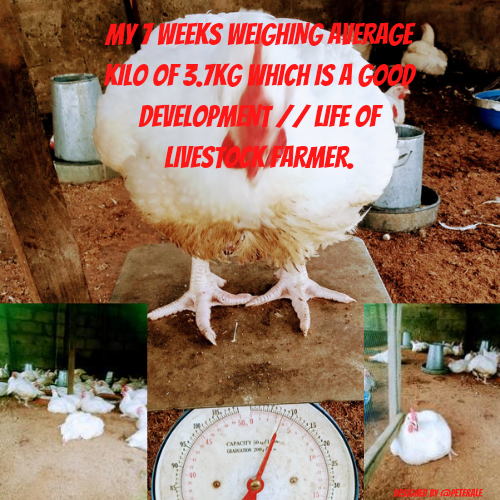 How do you know your Broiler birds are really developing very well aside the fact that you do the needful to take care of them by feeding them and given them enough water. Broiler birds are fun of 3 things, the feed alot, drink water a lot and they passes out faeces a lot. Every of their doings are in excesses.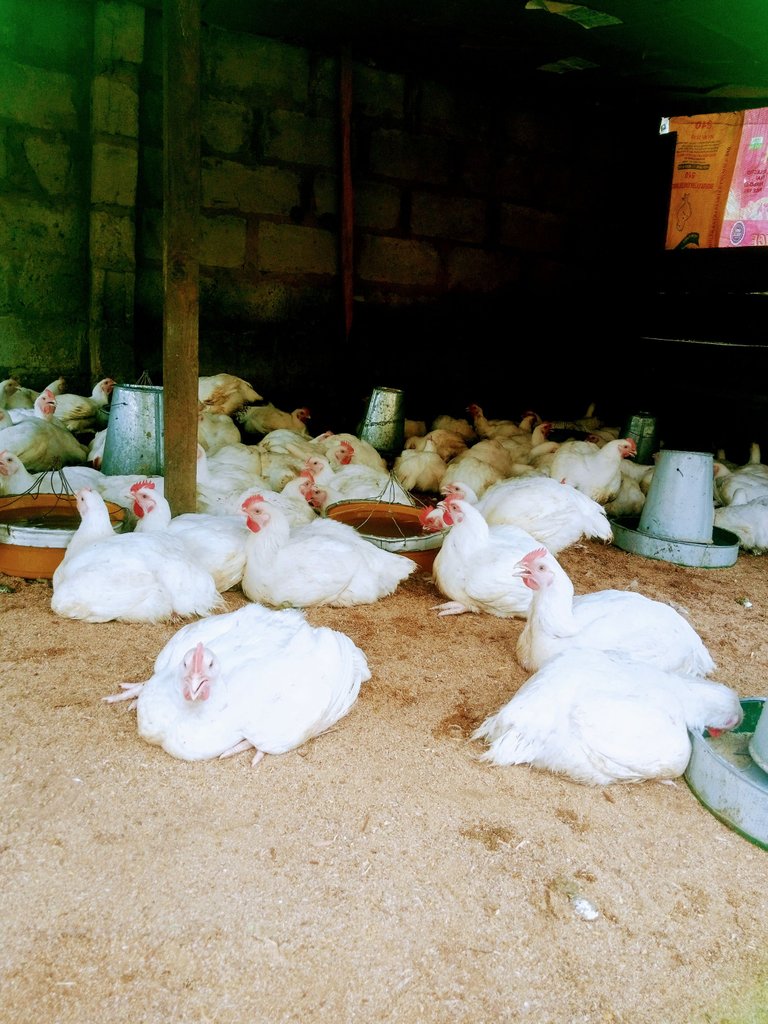 Meanwhile, doing all these for them do really amount to something,that's their weight. A these really help them to accumulate steady rate of weight as they grow older. They were 7 we're weeks 2 days ago. That's in Thursday.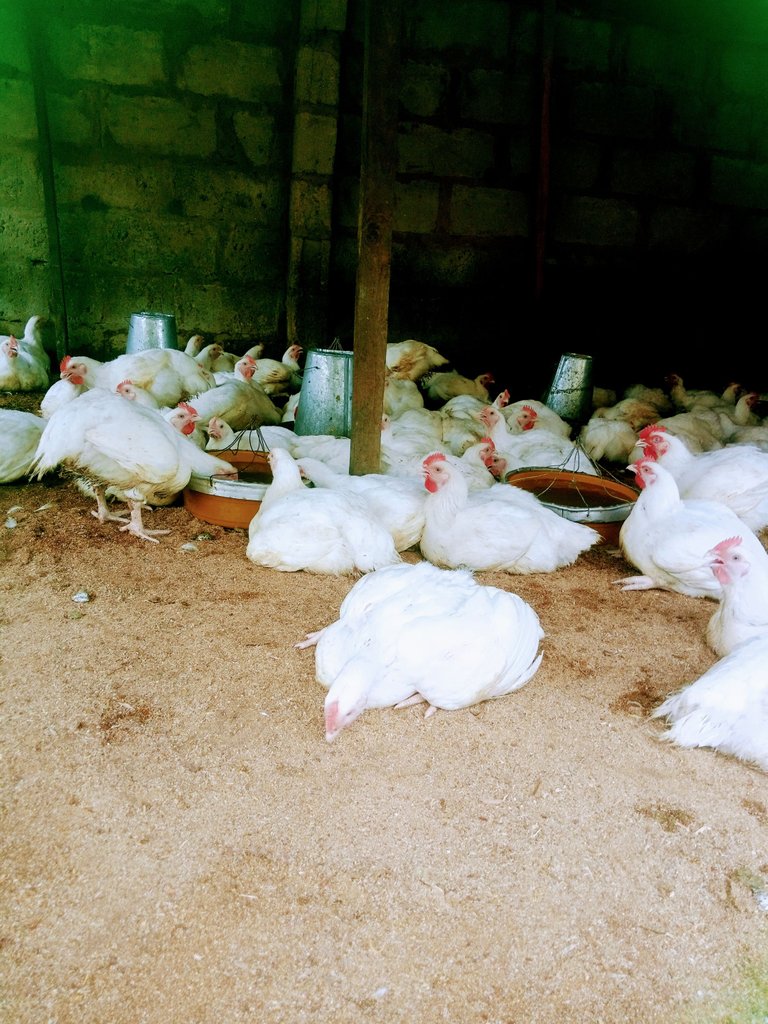 Their average age for both male and female birds presently is 3.7kg for their combined weight. Presently they are consuming almost 100liters of water per day and 1 bag of feed in 20 hours.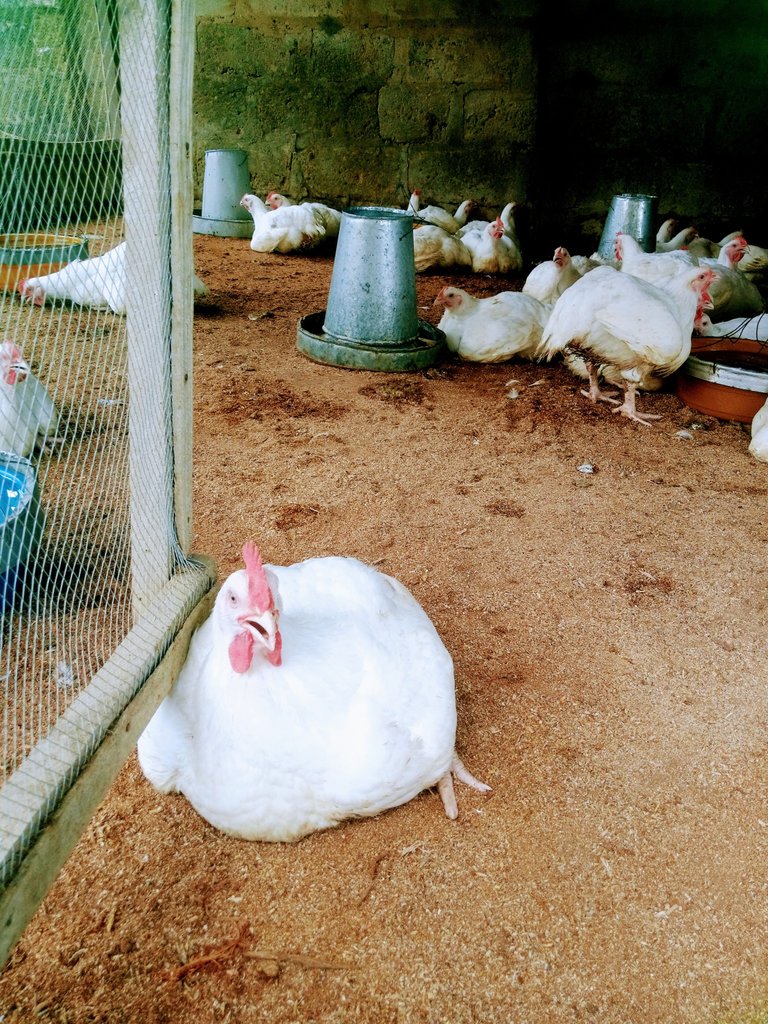 ---
All thanks to @felixxx who initiated and sponsored the below project. You can click below to view the projects.
PART ONE OF THE BROODER PEN CONSTRUCTION:- CLICK HERE👉🏻SOURCE
PART TWO OF THE BROODER PEN CONSTRUCTION:- CLICK HERE👉🏻SOURCE
PART THREE OF THE PROJECT,THE BIRDS ARE NOW 2WEEKS PLUS:- CLICK HERE👉🏻SOURCE
Also thanks to @balte , @schlees and @satren for their upvote. I really appreciate.
---
Thanks for stopping by to view my blog. Please do have a wonderful day ahead.@peterale cares🤭
---
---