MAKING WAY FOR MY NEW DAY OLD BROILER BIRDS // LIFE OF A LIVESTOCK FARMER.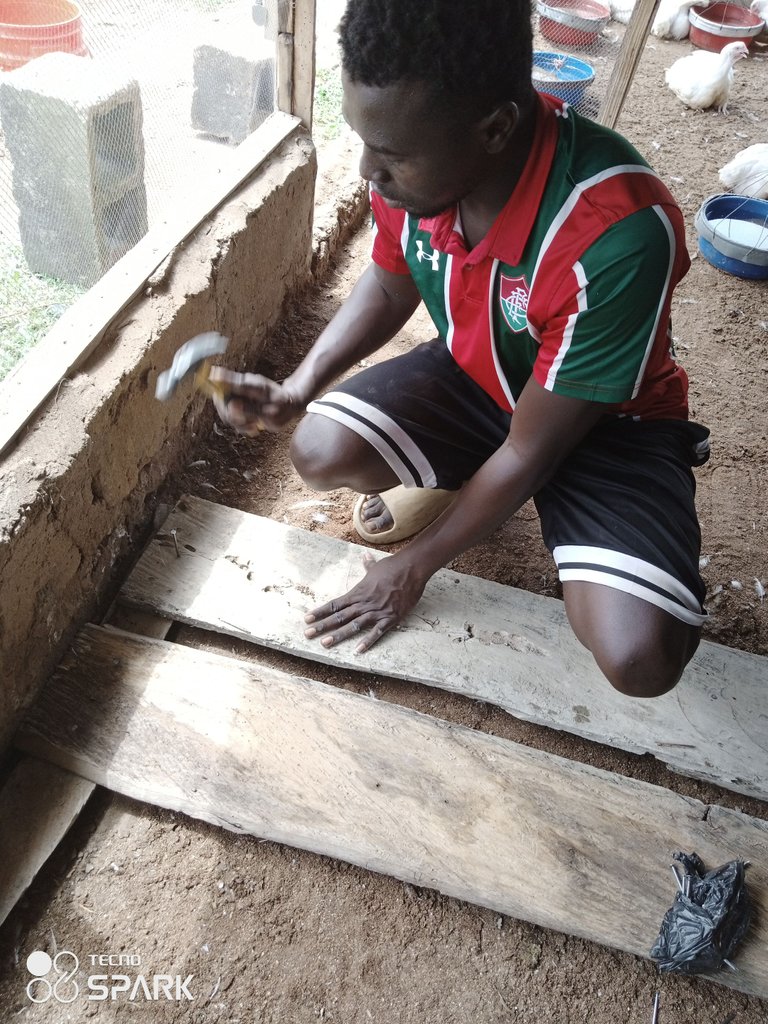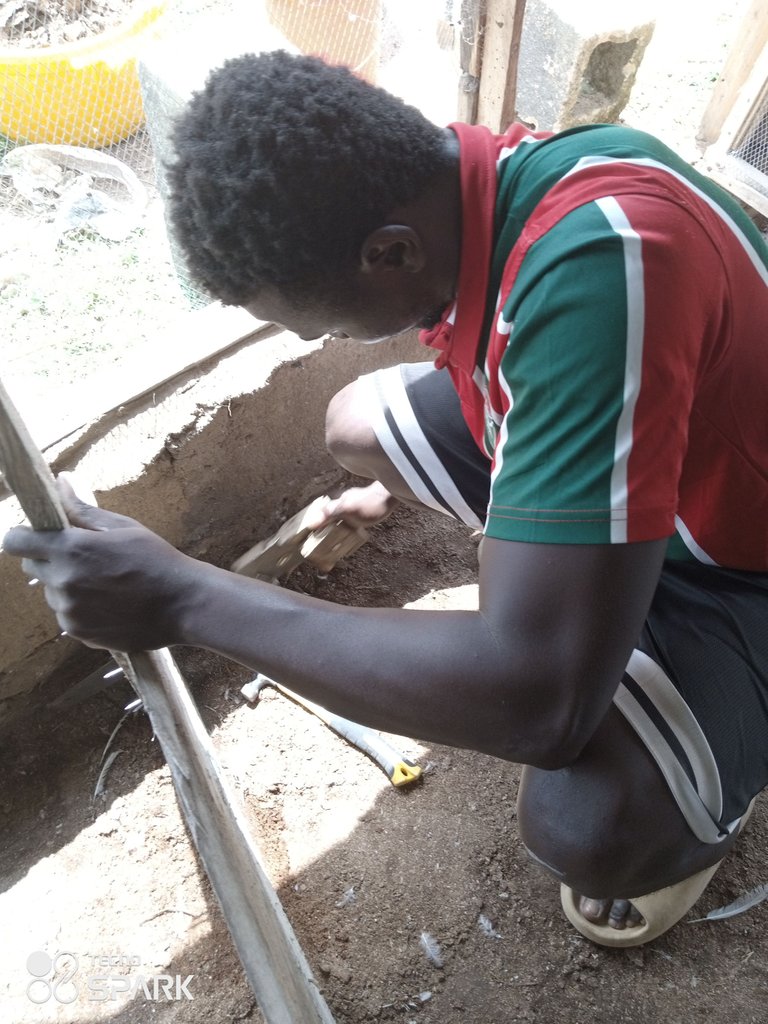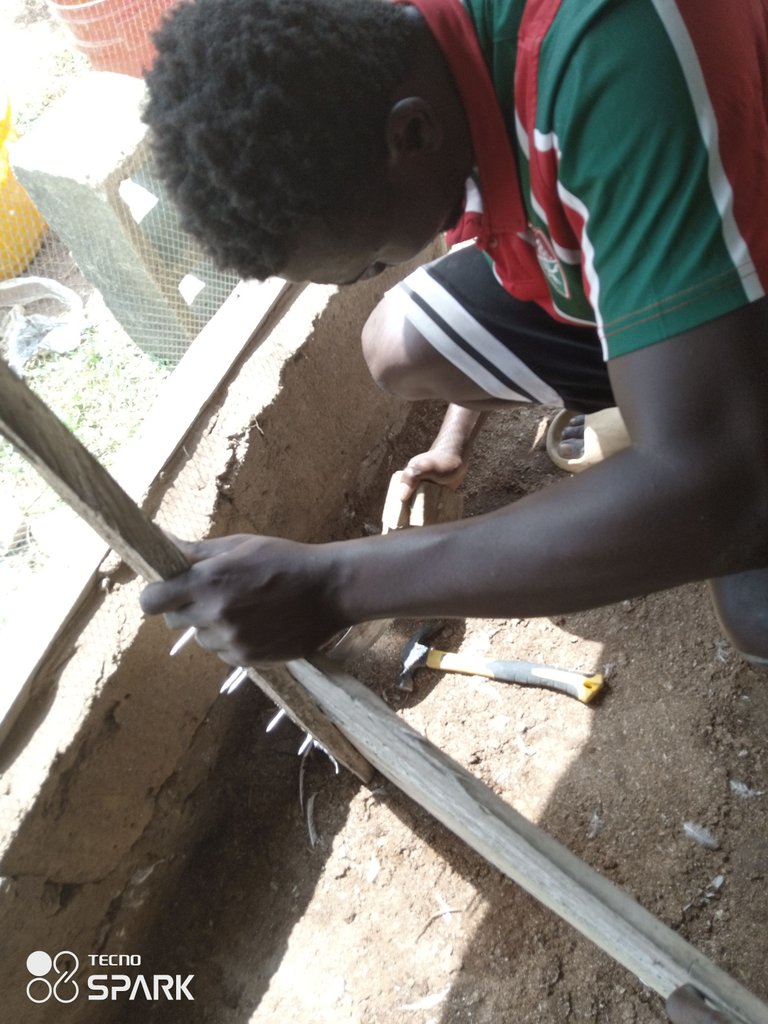 As the saying goes "government go and government come but civil servants remain " same applies to poultry pen business, some birds go and some birds come but my poultry will still remain the same, remain where it is. Have moved on some of my birds on business level and I have enough space for the rest which I already have plans on how I am going to trade them. As you all know that rearing birds deal with time, if at all any space of time is wasted there will be lapses rearing these birds. So I thought for a while that its time to bring in another day old birds but no space for them, so I made plans of dividing the space I have into half or make use of the 1quater of the whole pen for brooding since I now have lesser birds available at hand presently.
---
TOOLS USED
SAW
HAMMER
TAPE RULE
3INCHES NAILS
PLANKS
MYSELF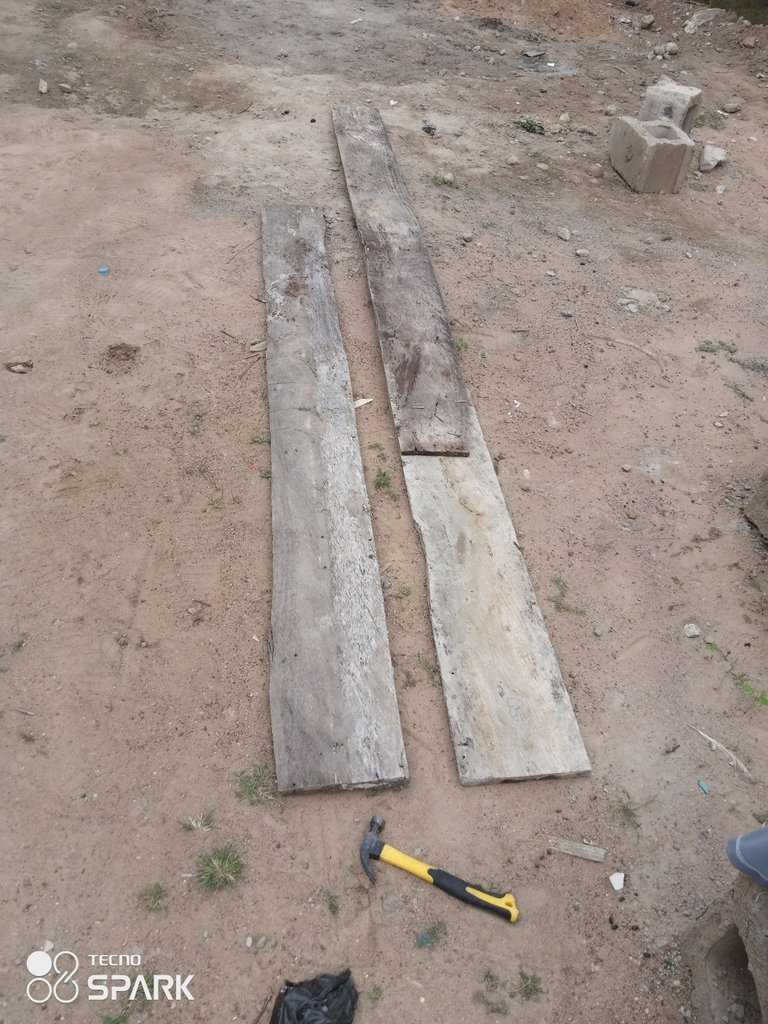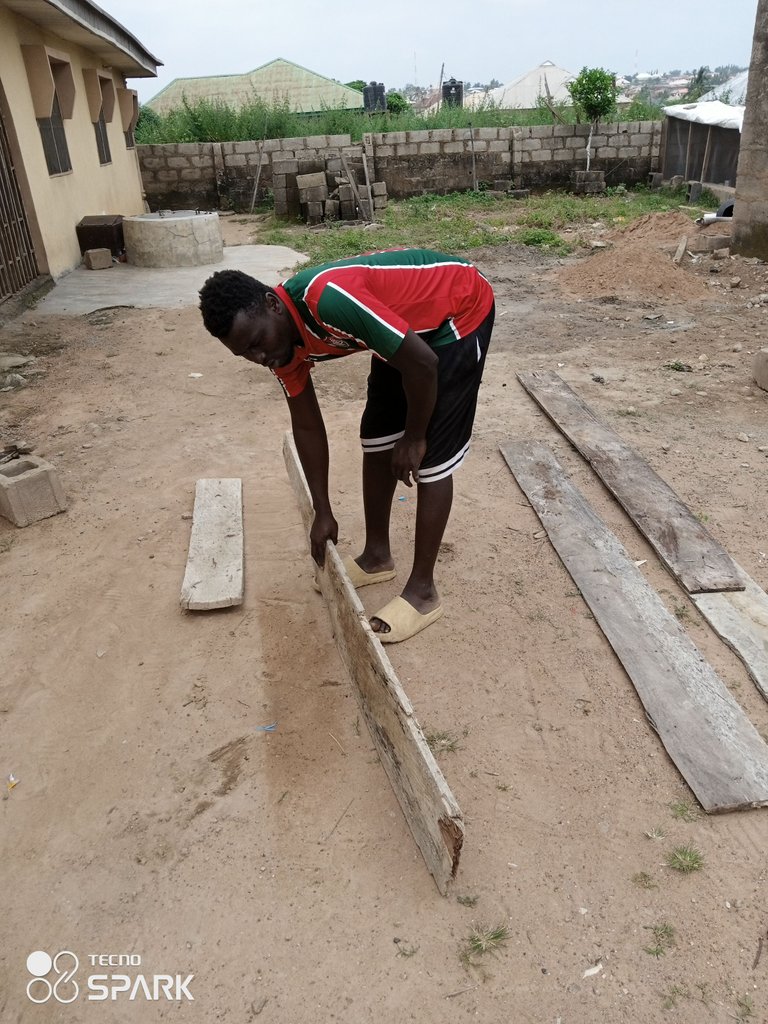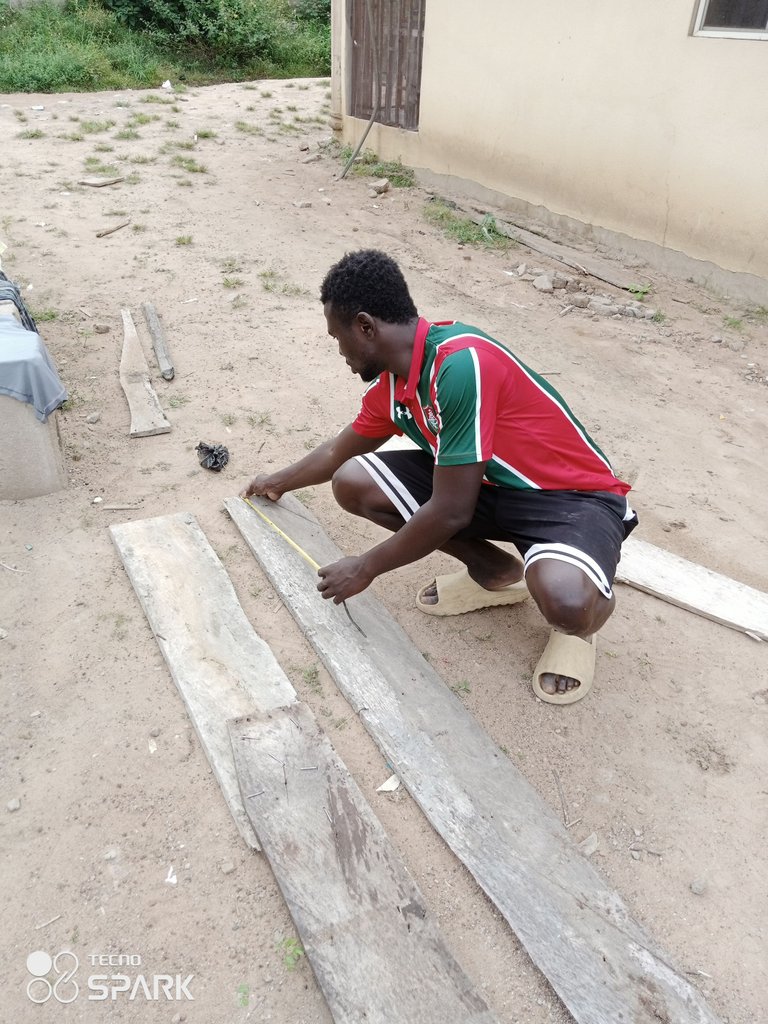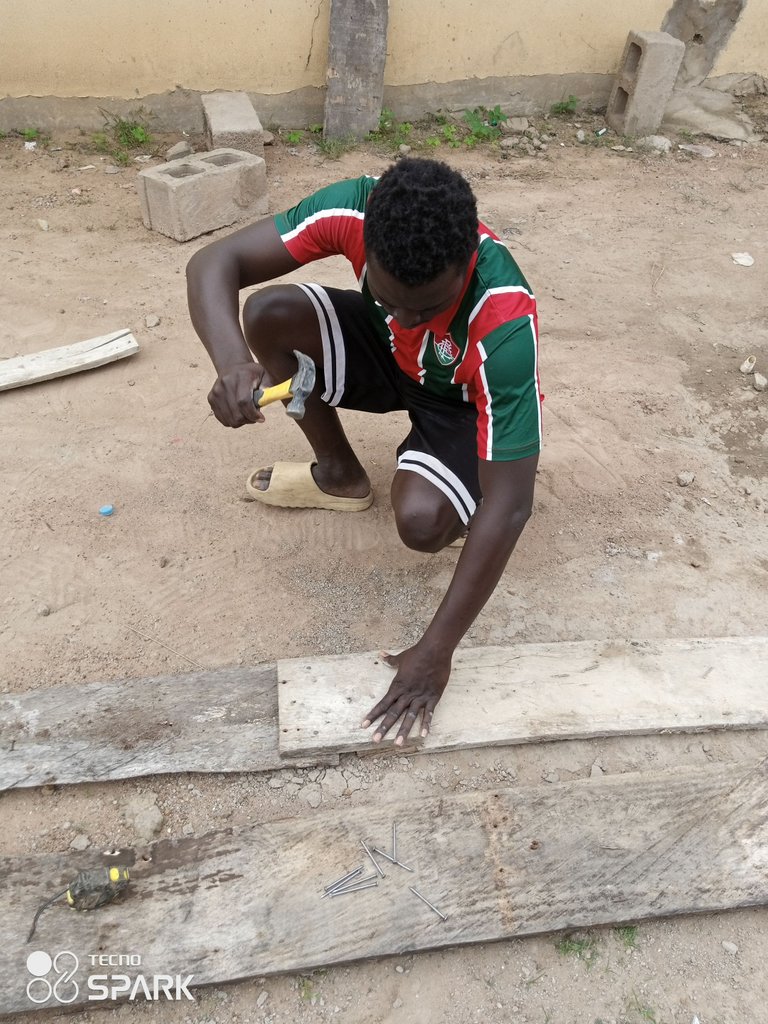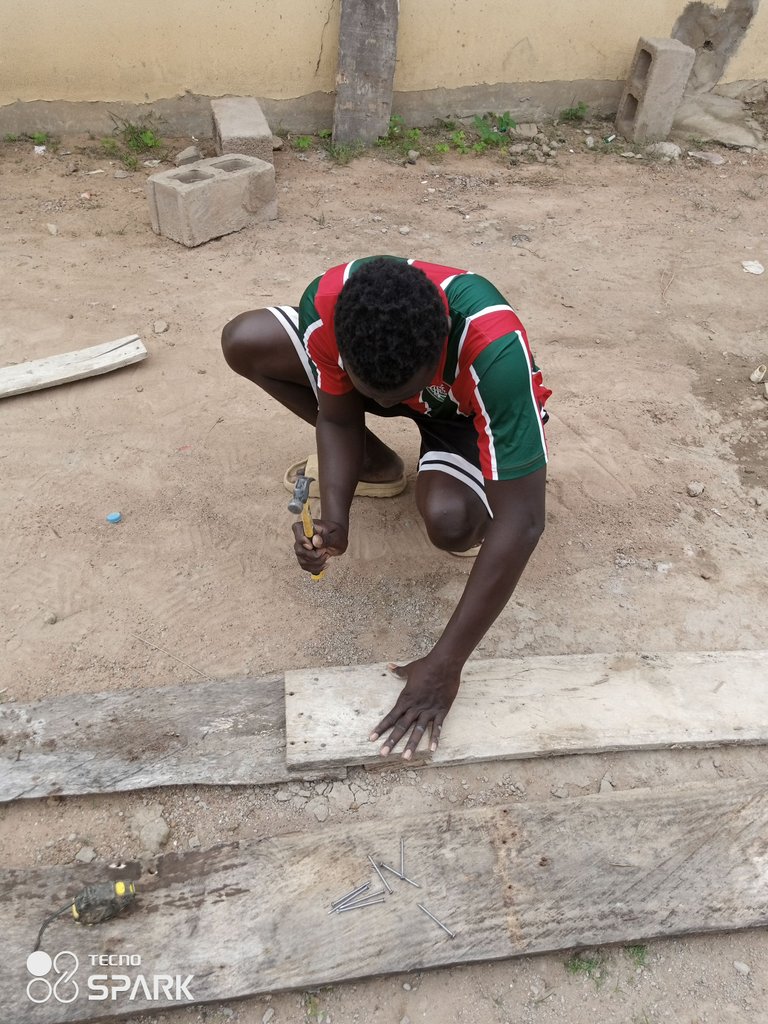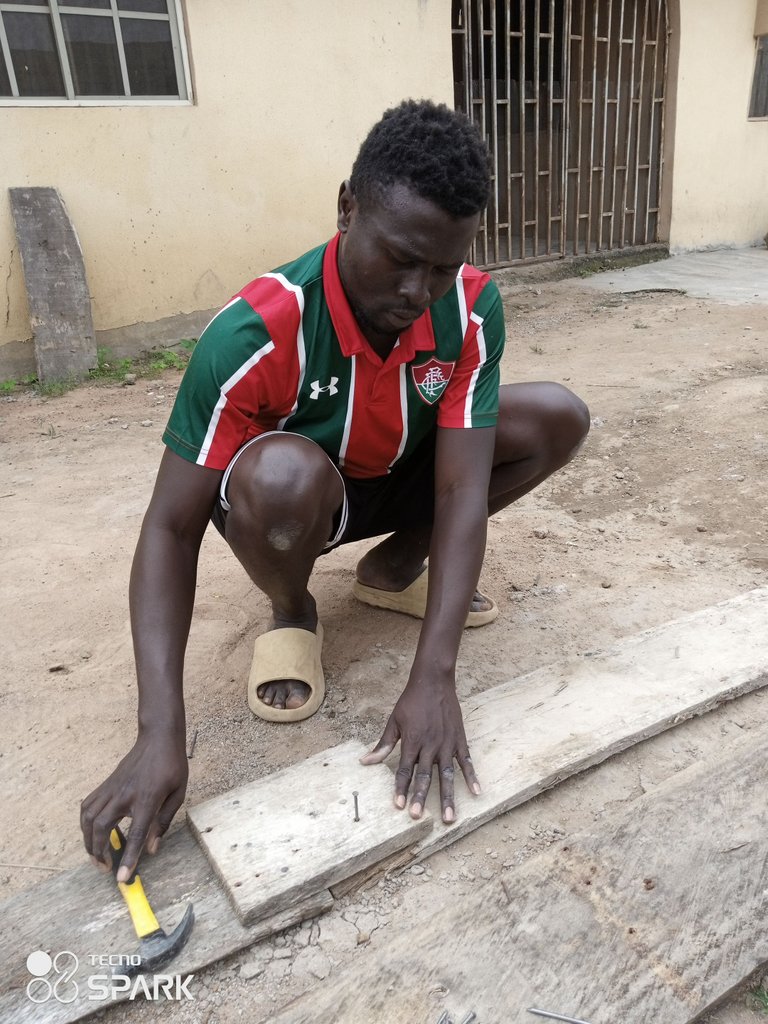 So I got two 1 by 12 plank which measured must at the length of 143 length of measurements. Though the 1 by 12 plank I got from the sawmill are used ones but which they cant give me the exact length of 143 that I needed so I had to join some length of another plank to give me the exact length that I wanted.
---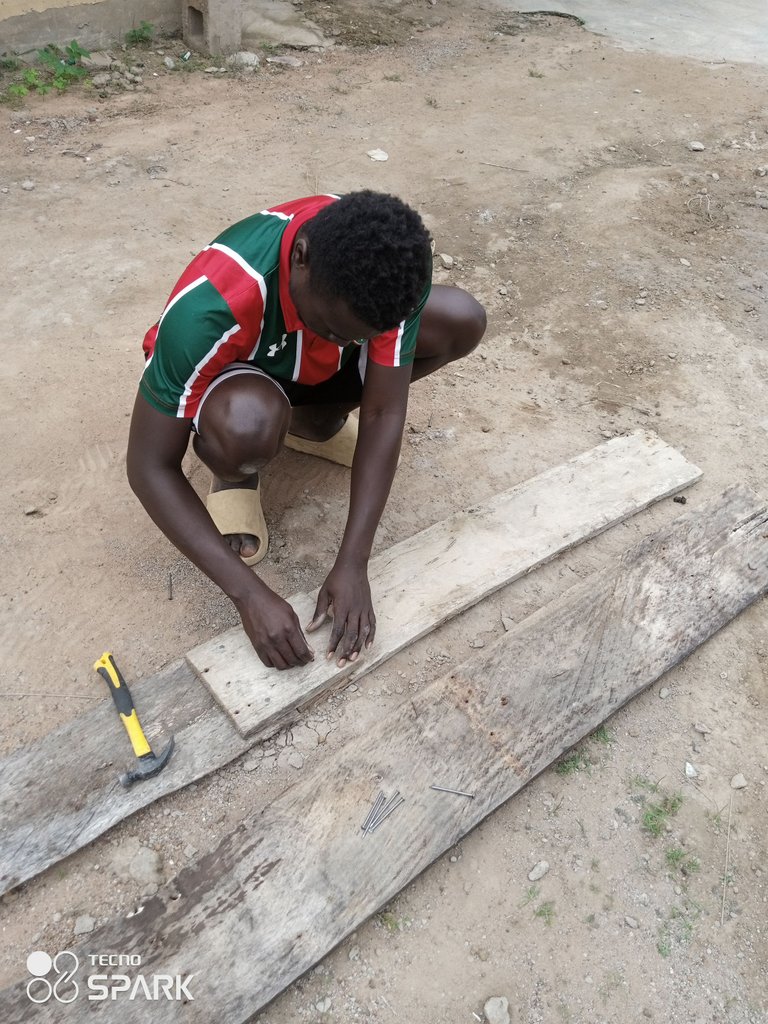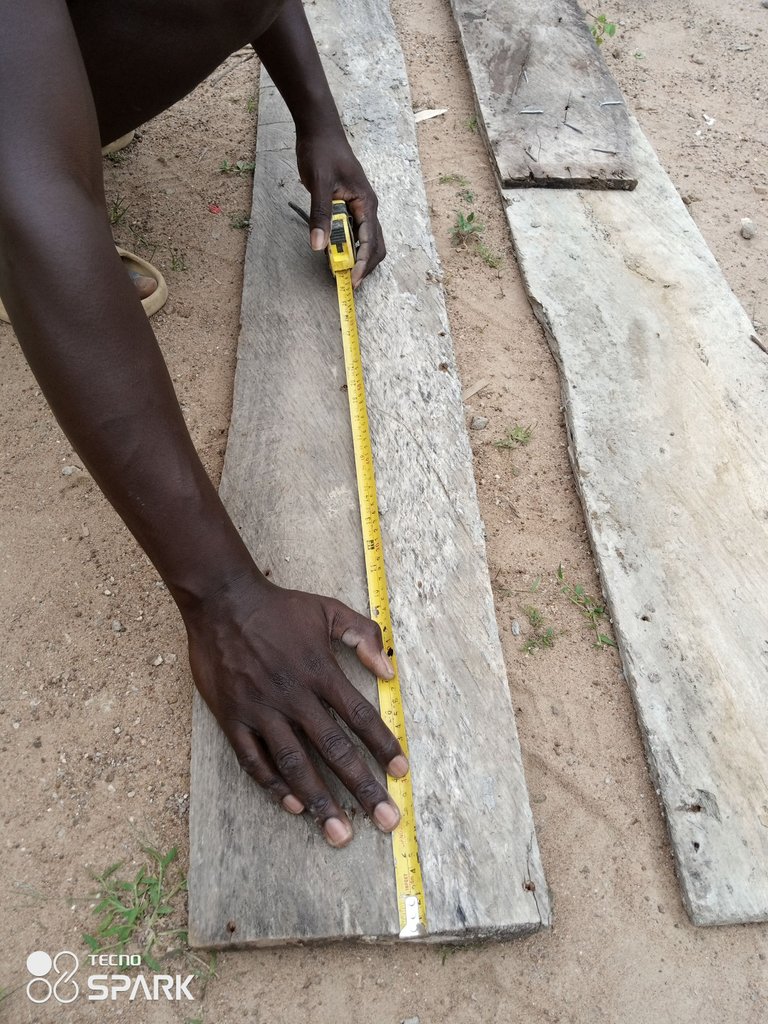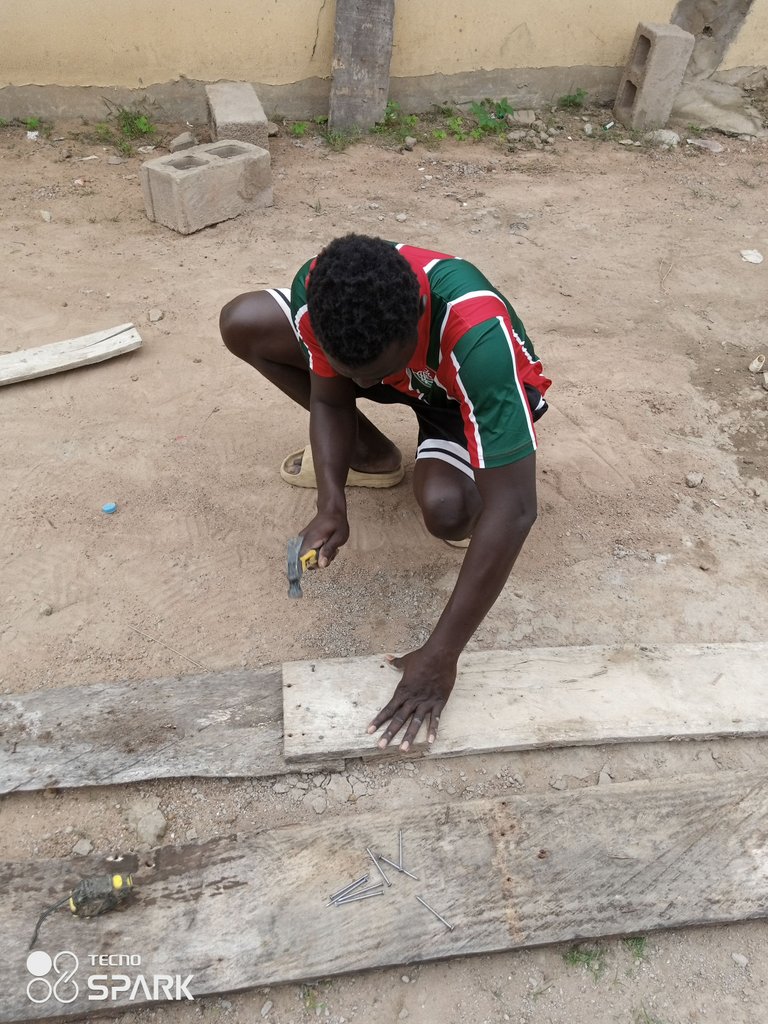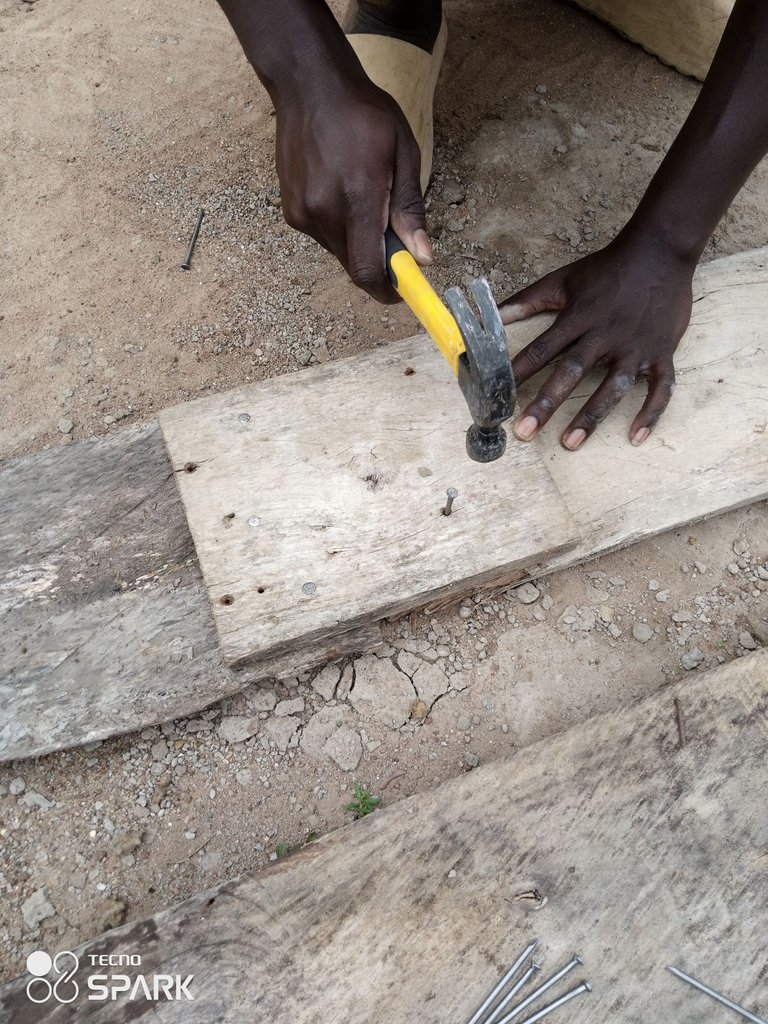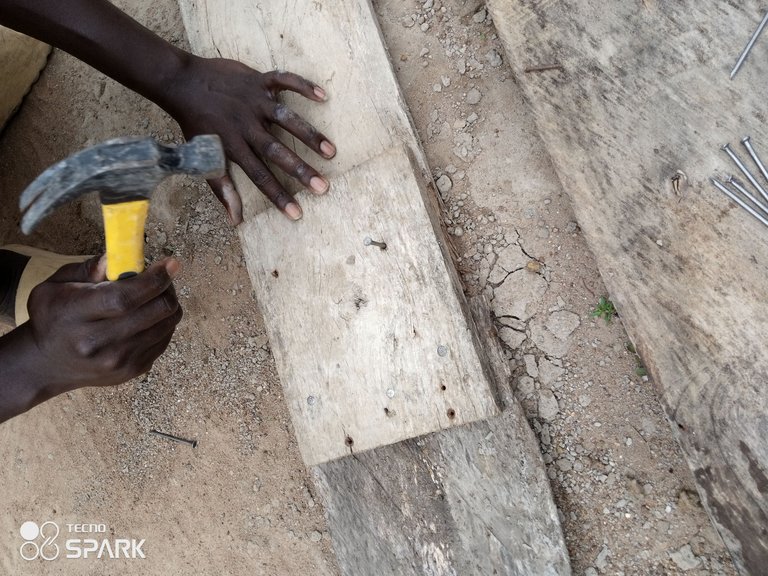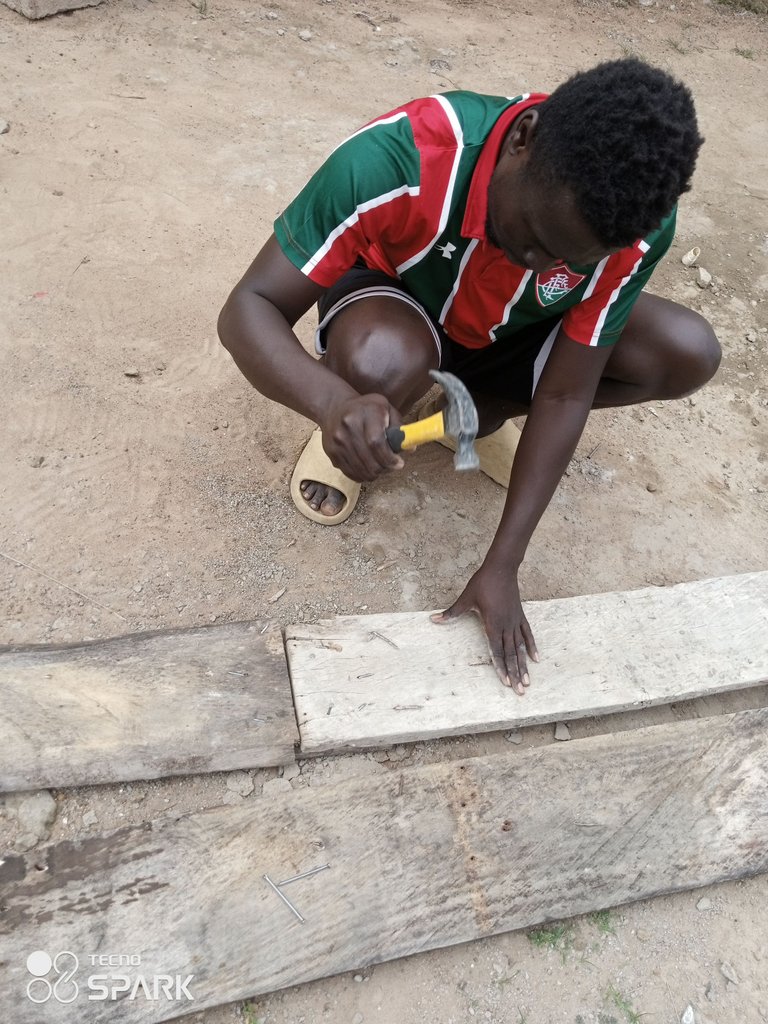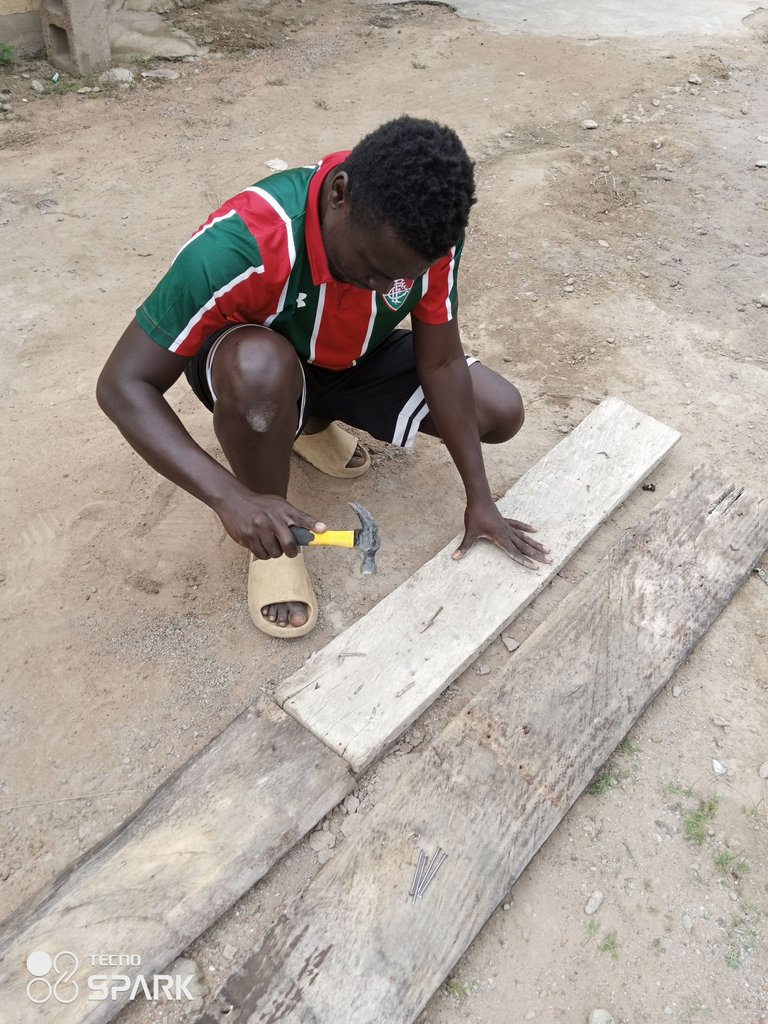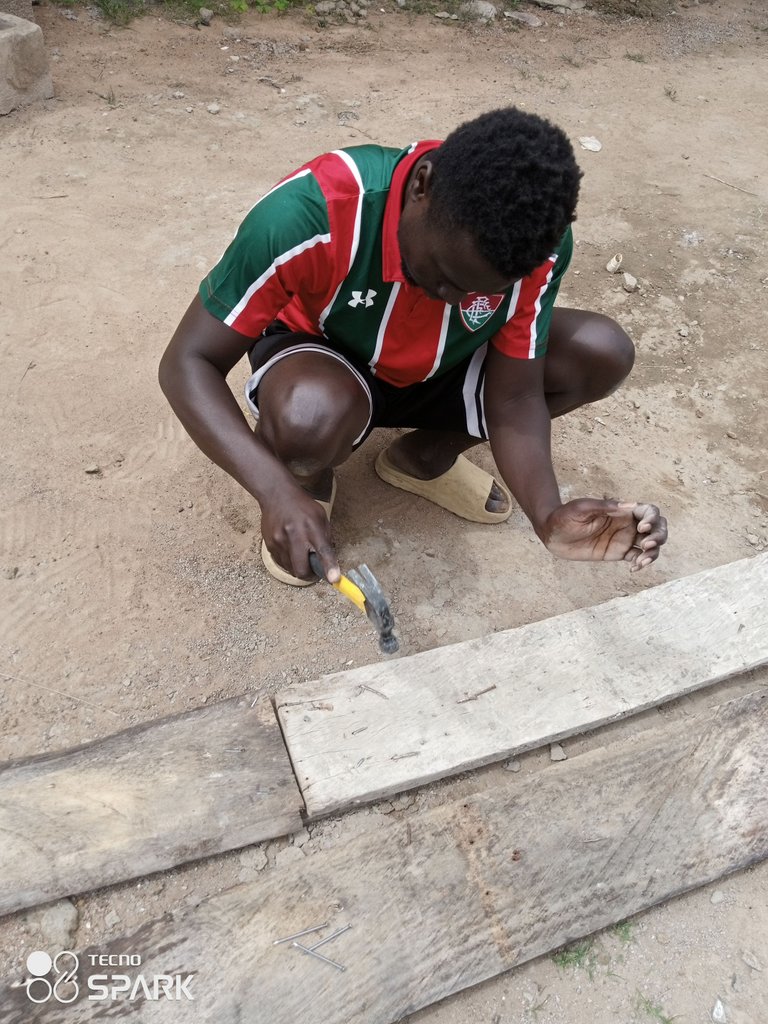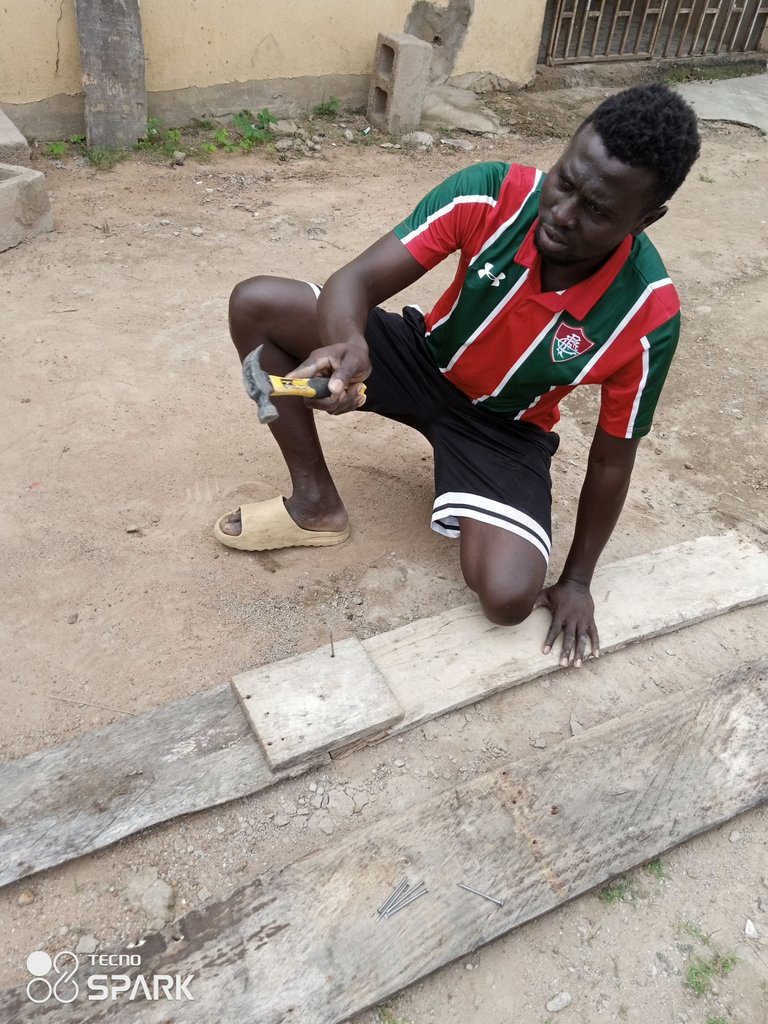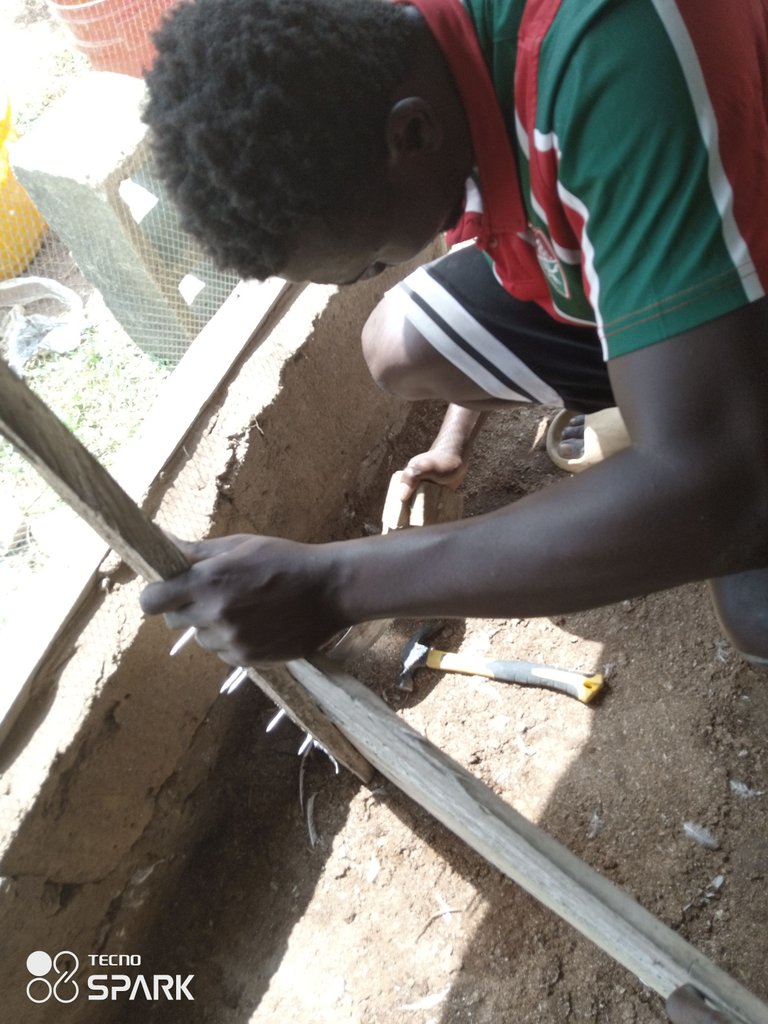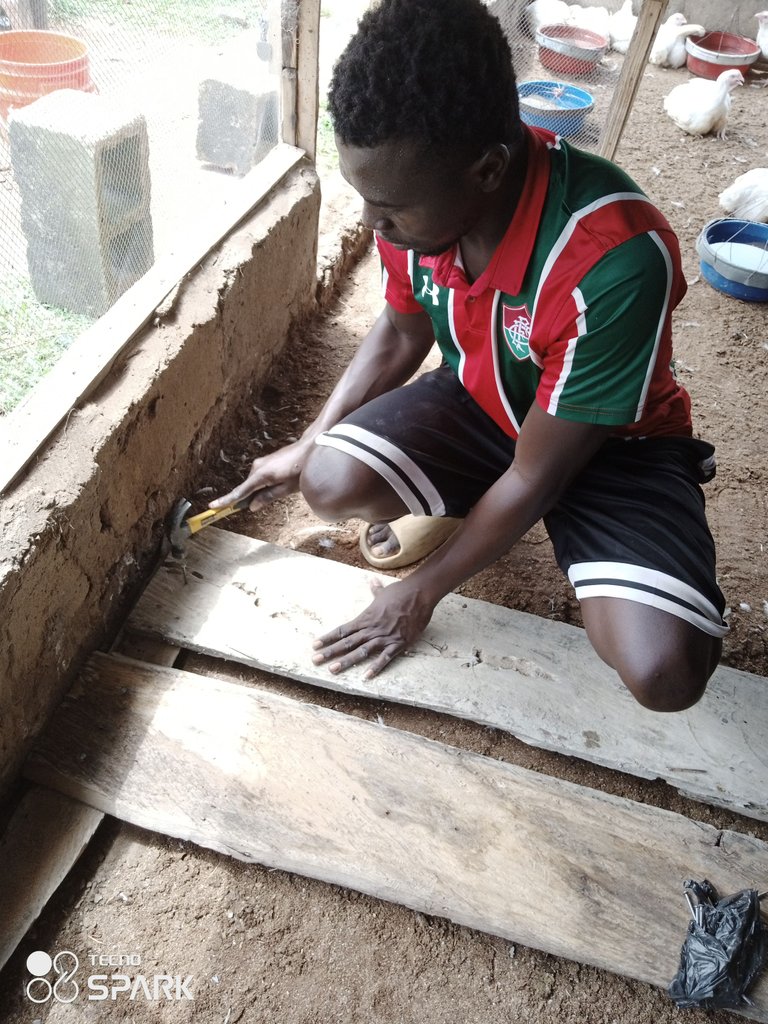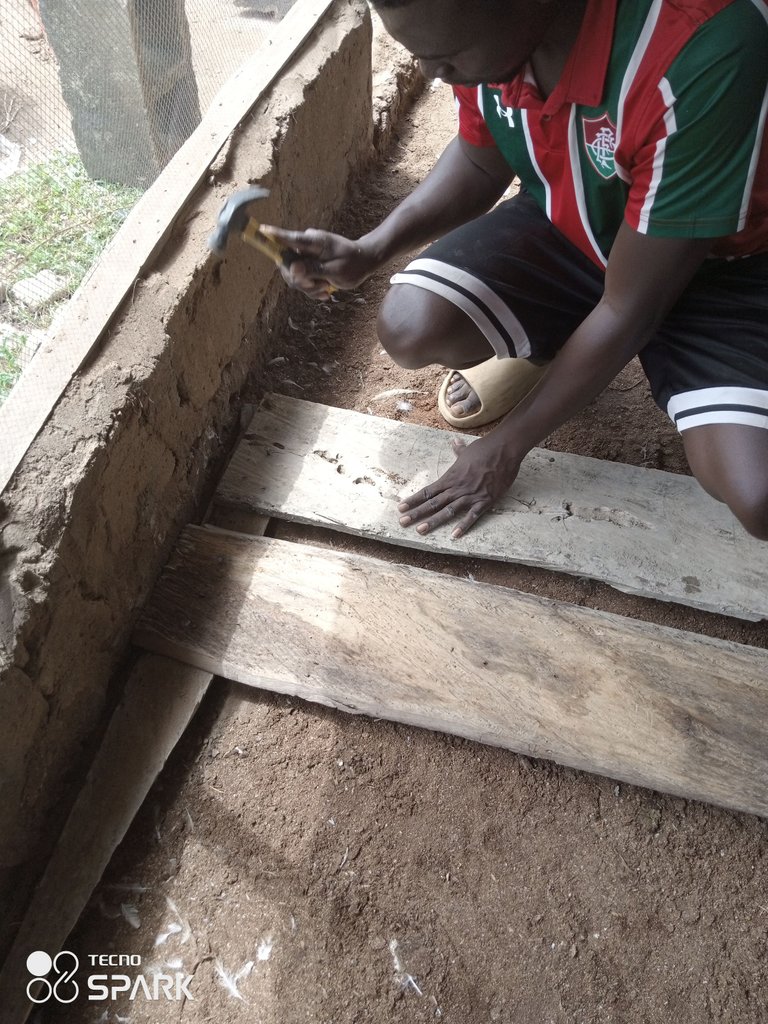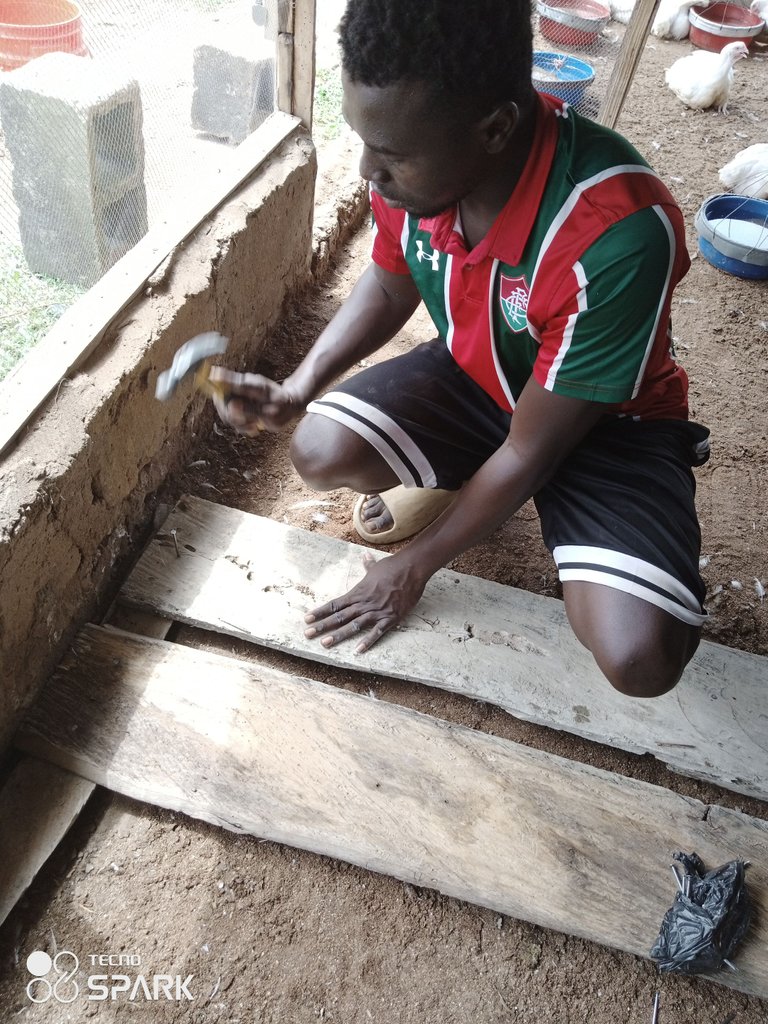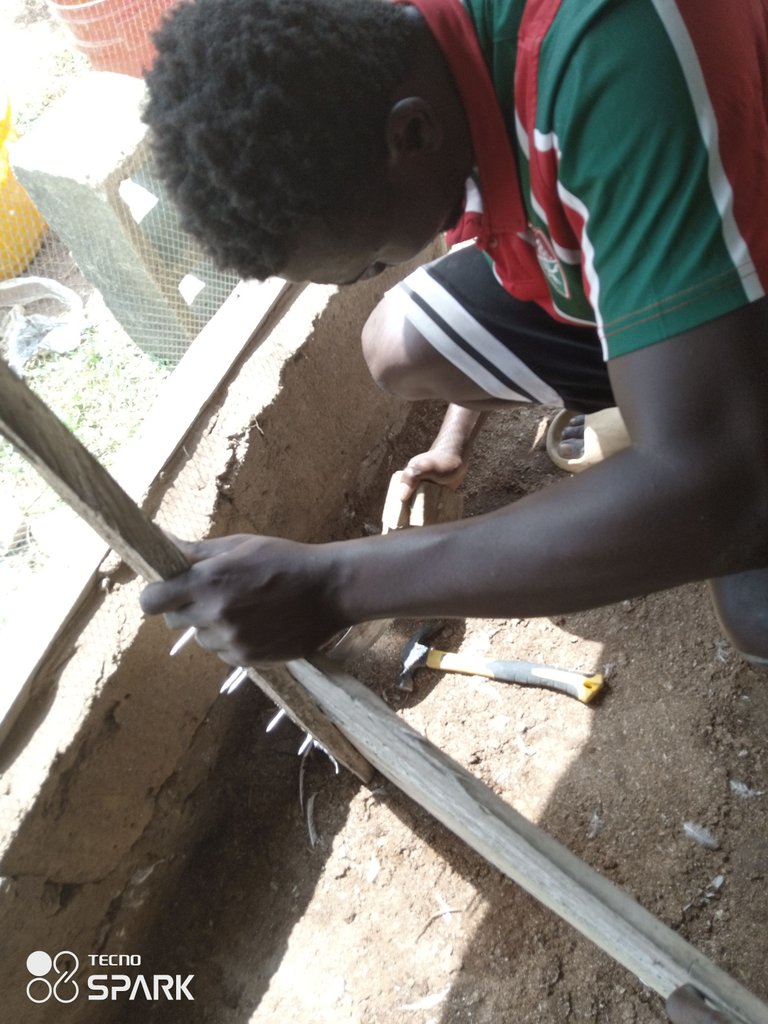 Though there seemed to be a kind difficulty here due to the already laid blocks being not in shape, so I had to cut off a part of the plank so that 1 by 12 planks can fit into the already calculated space of 143feets.
---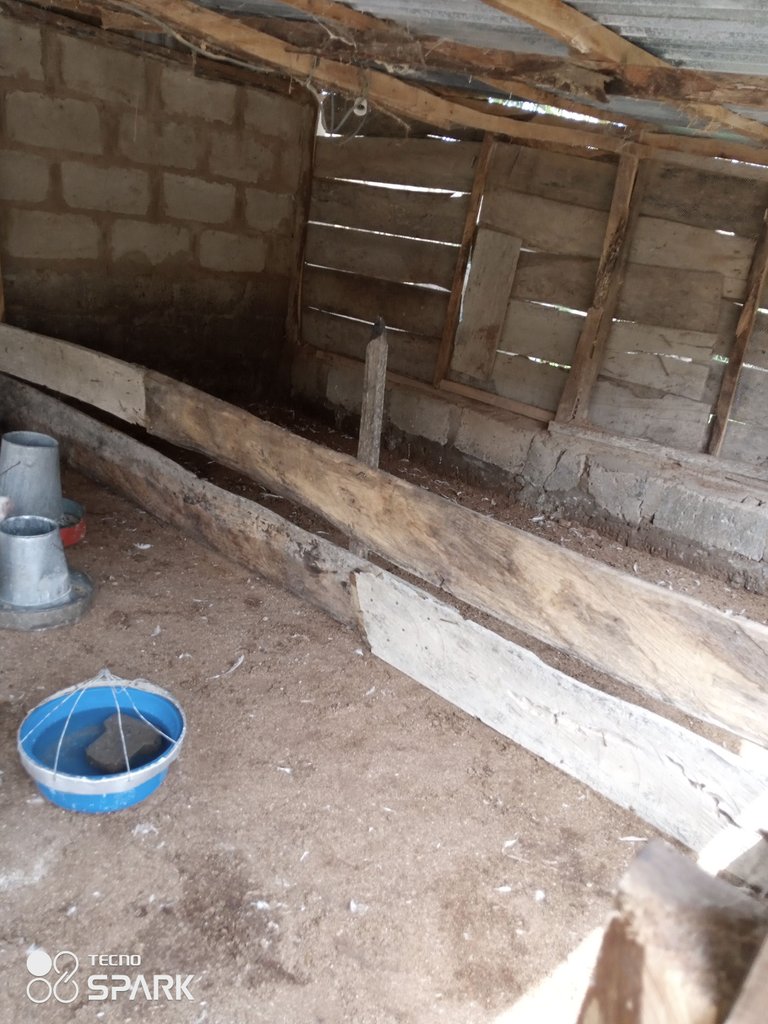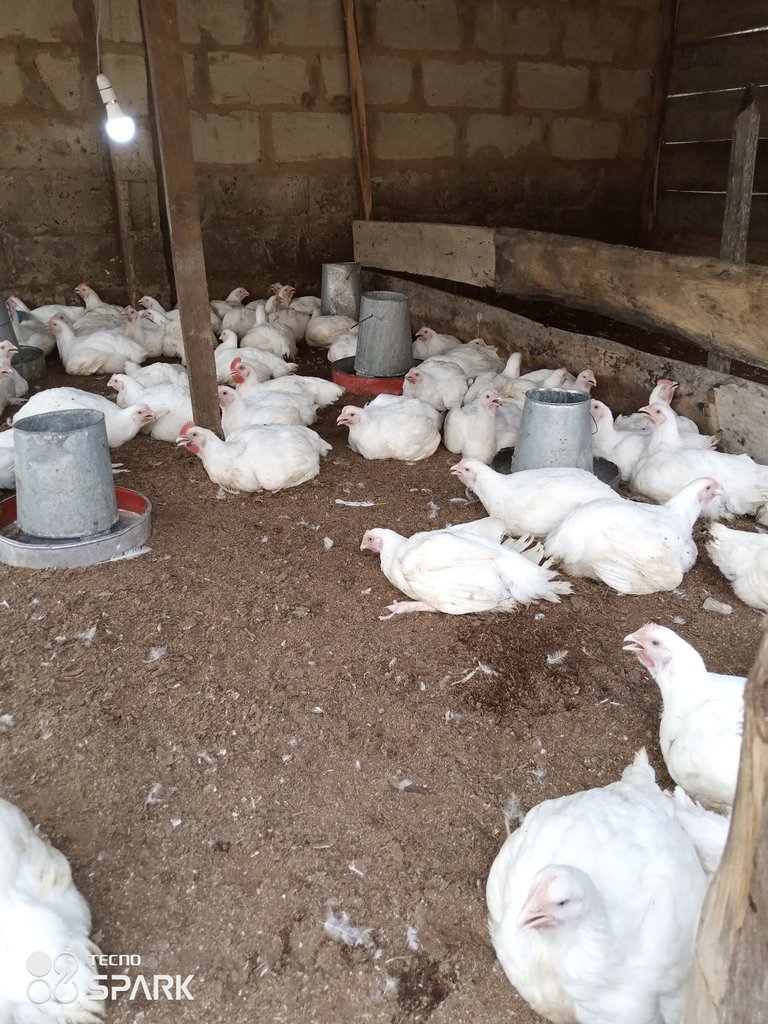 So after I have placed the plank in the space the smaller part like a room will be for brooding the birds while the other larger part will be for the already grown birds, that is where they will be till they will be disposed.
---
Thanks for stopping by to view my post. Do have a wonderful day ahead. @peterale cares.
---
---