I HAD BOILED YAM WITH FRIED EGG SAUCE WITH DRIED FISH AND MEAT FOR BREAKFAST THIS MORNING.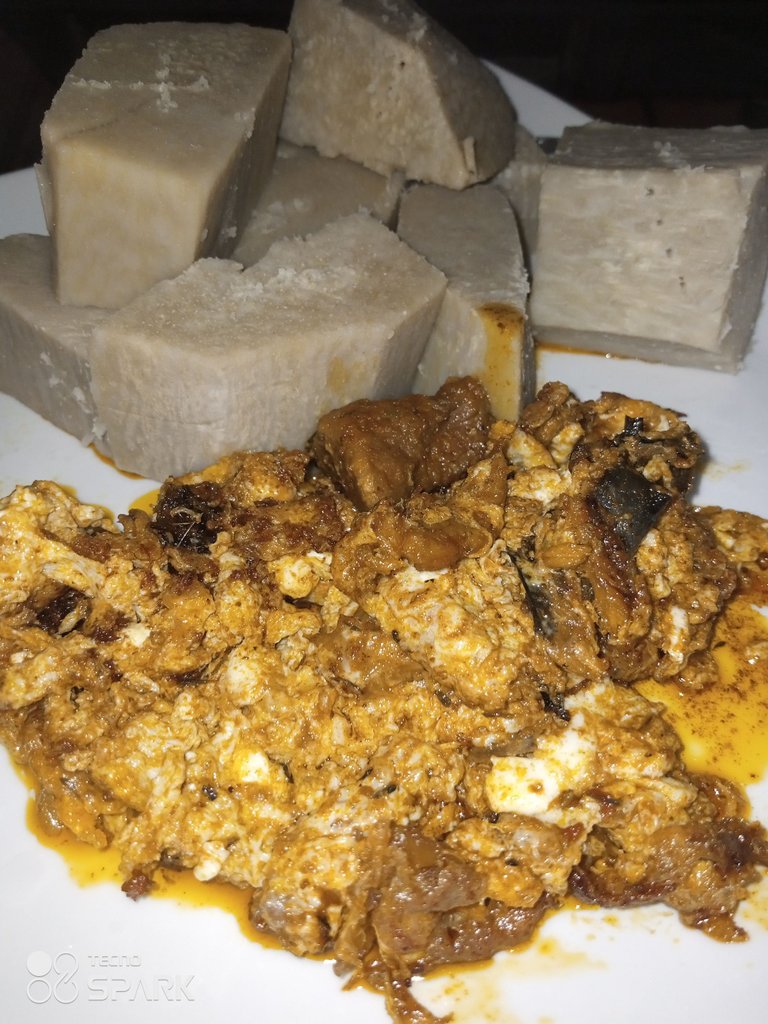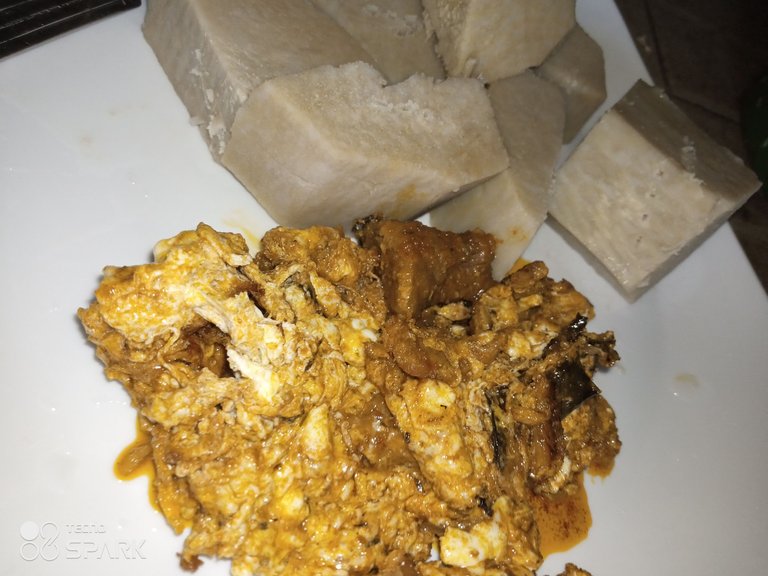 Apparently,this is what I ate this this morning,yam with sauce fried egg with already cooked stew that has smoked fish and meat in it. It was a quick meal which I think would march my taste this morning.
---
STEPS HOW I PREPARED THE YAM ABD EGG SAUCE.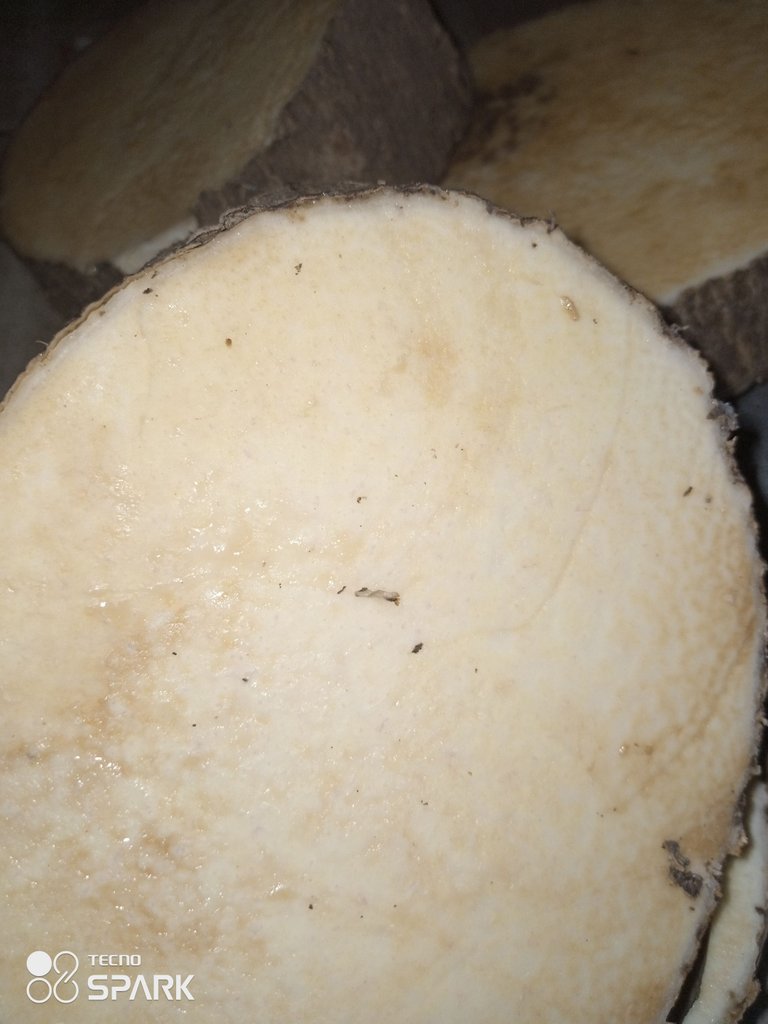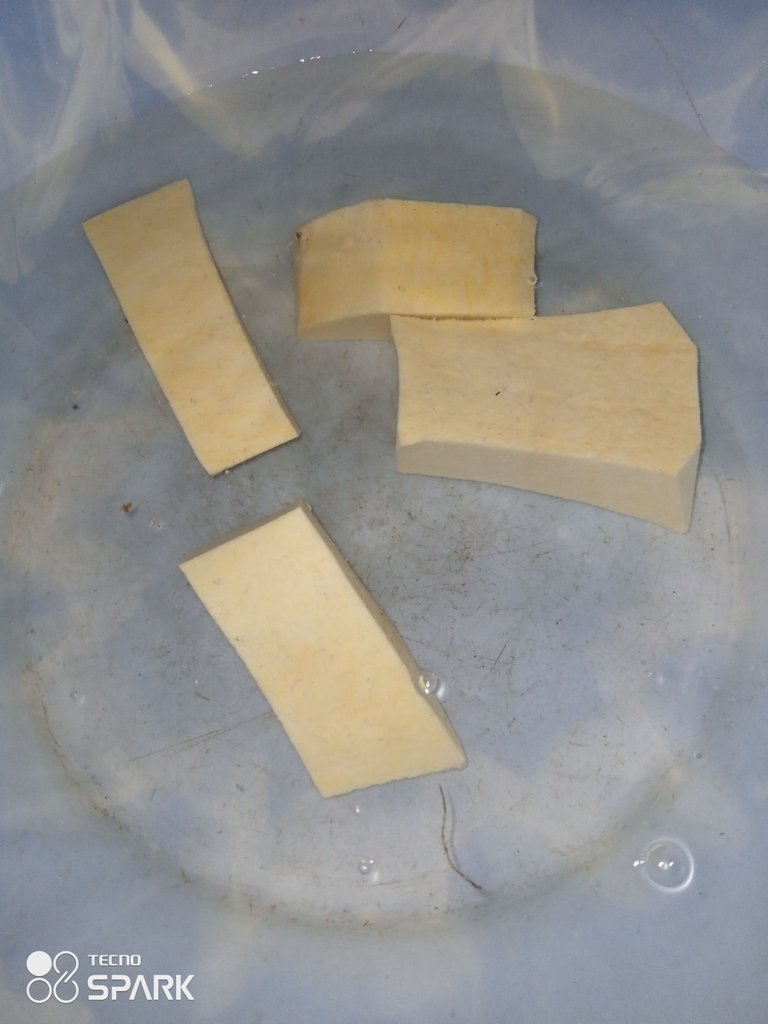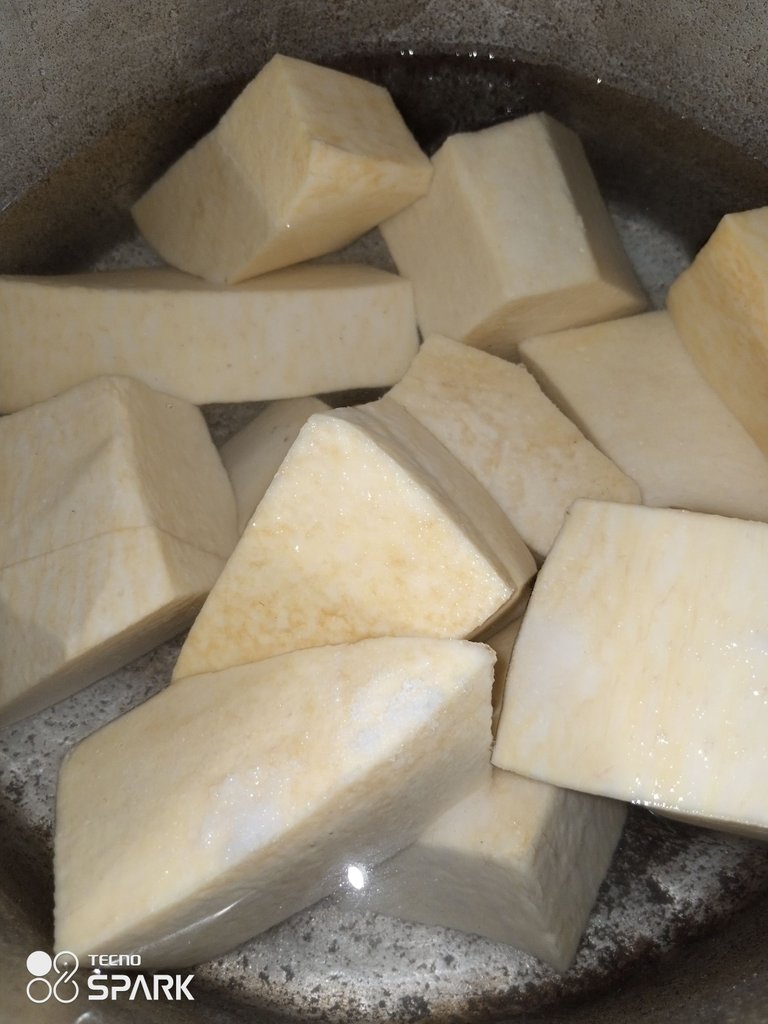 The steps to prepare this yam isn't something that should proffer a problem in getting it done. What needs to be done is just peeling the yam,dice it and put in the pot to boil it.
---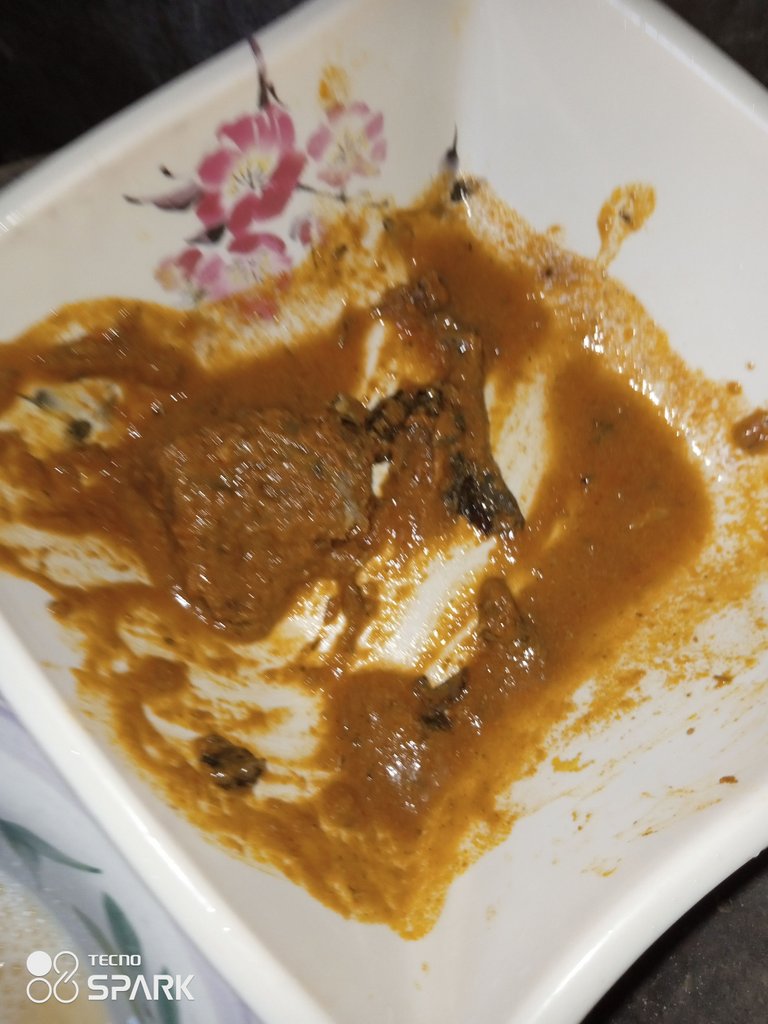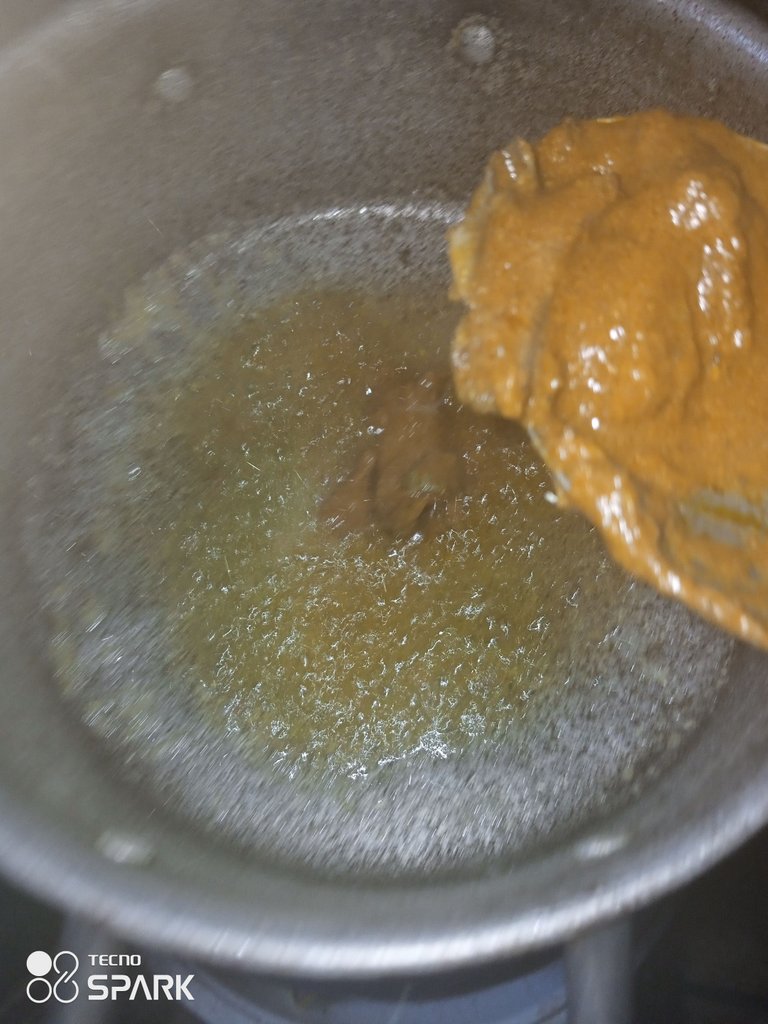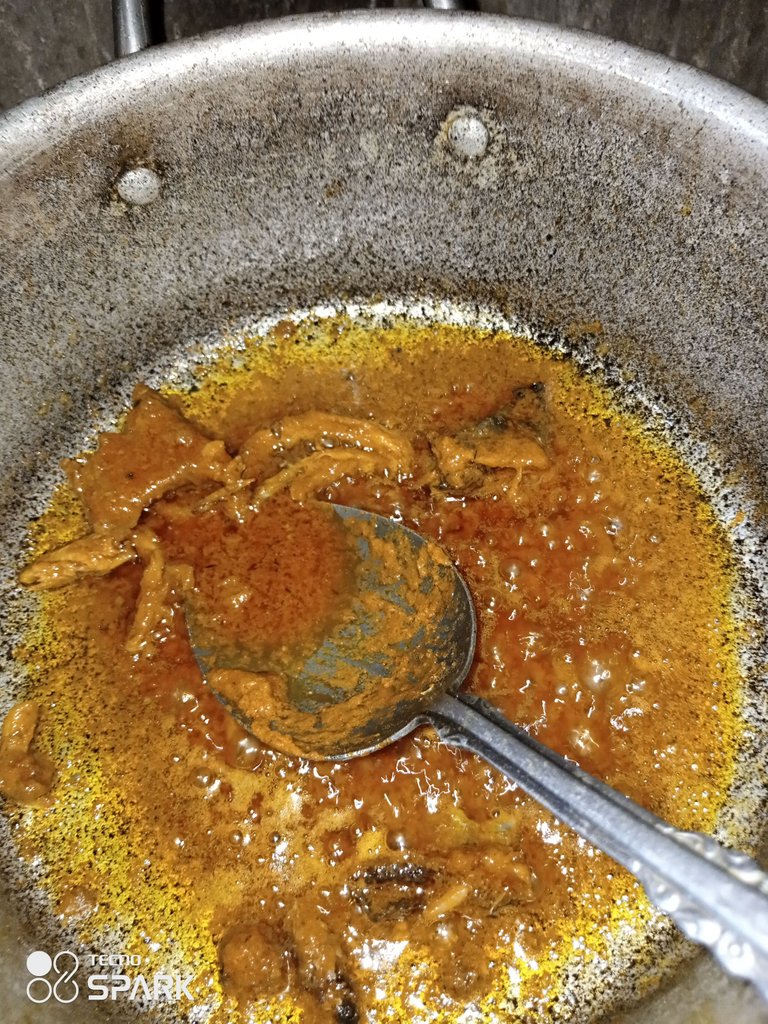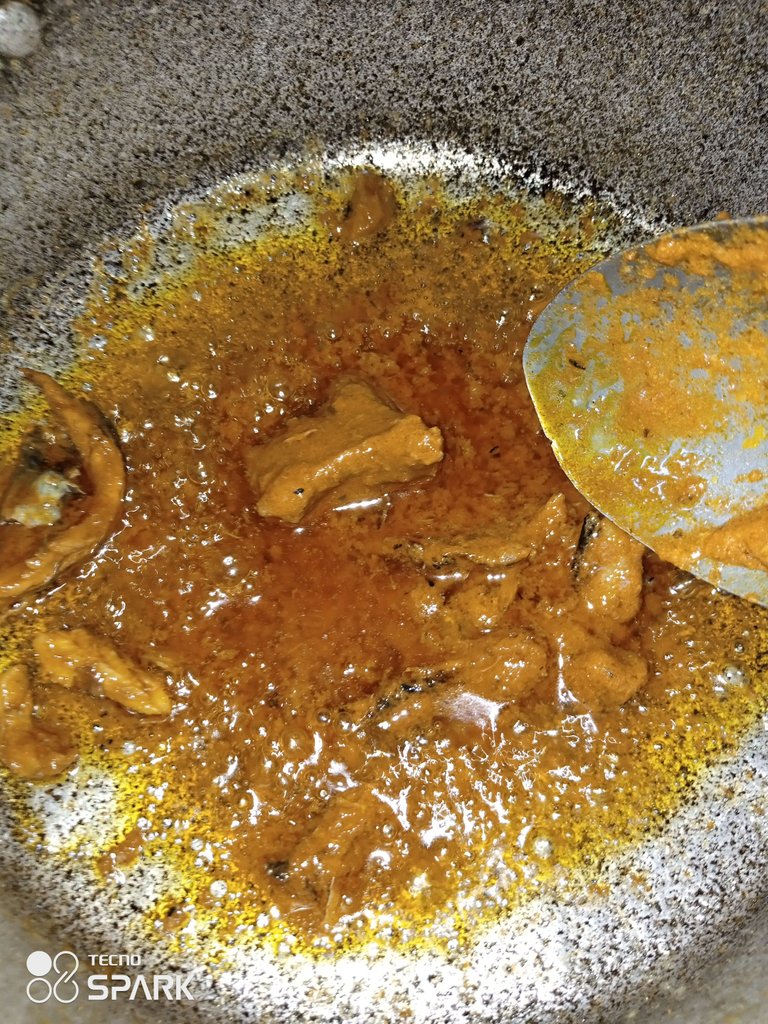 This is how I made my egg sause though I already have the already cooked stew sauce which I used after I poured the groundnut oil inside the pot. After that,i allowed to the stew sauce to be fried for some minutes before I added the whisked the egg.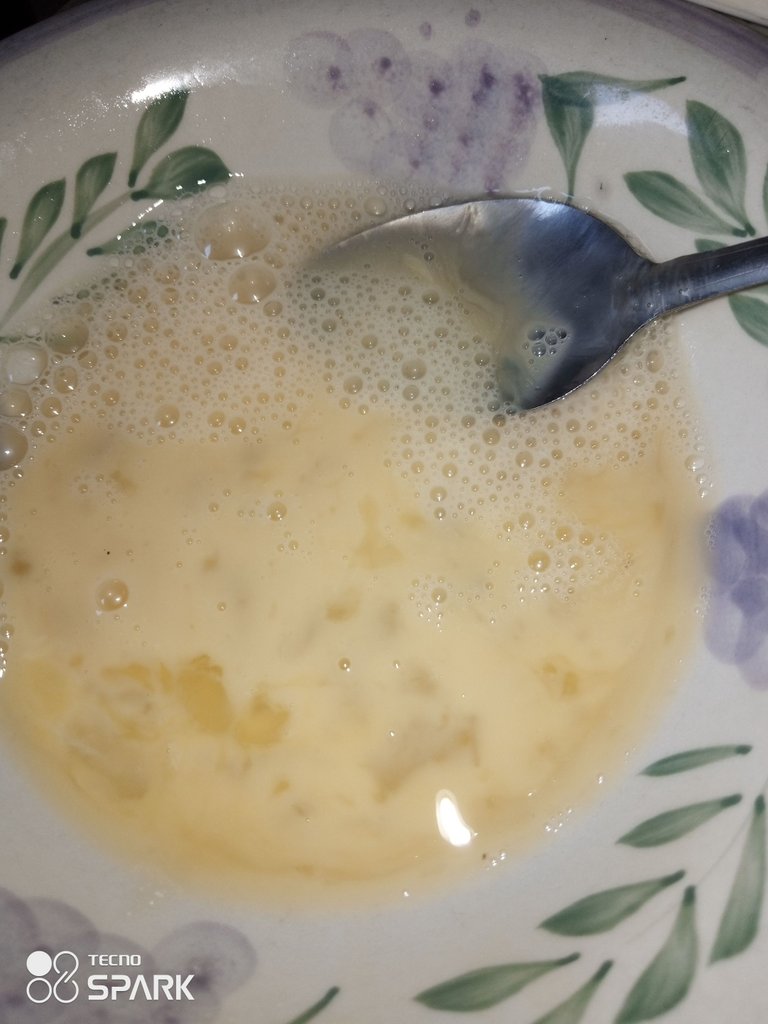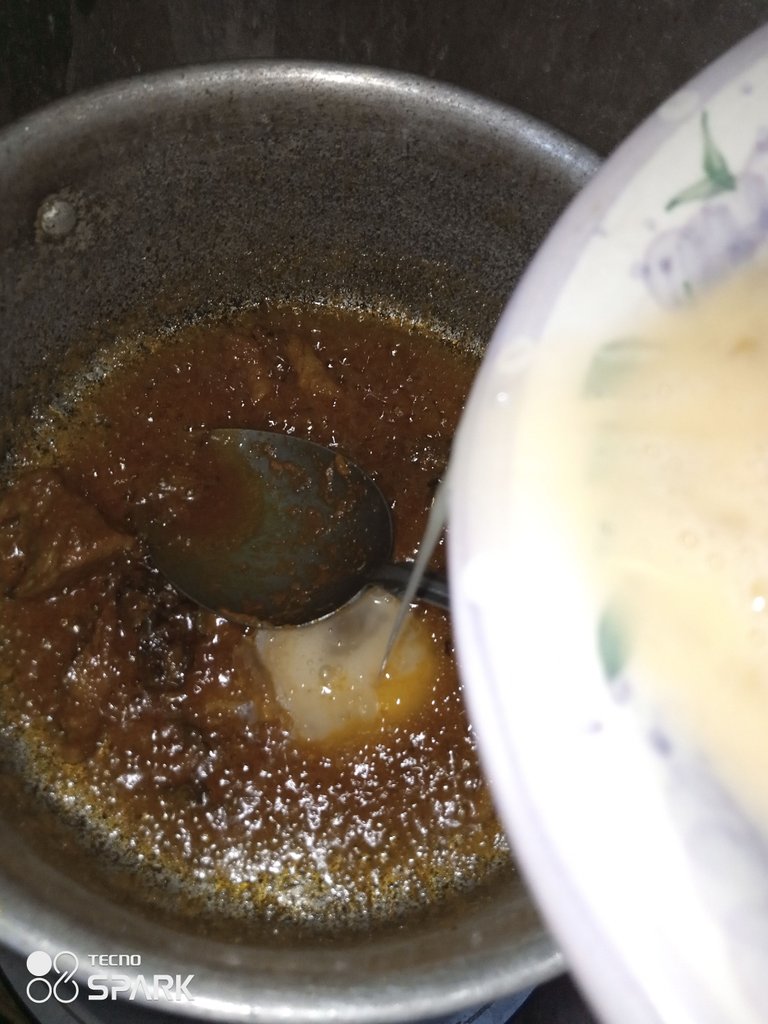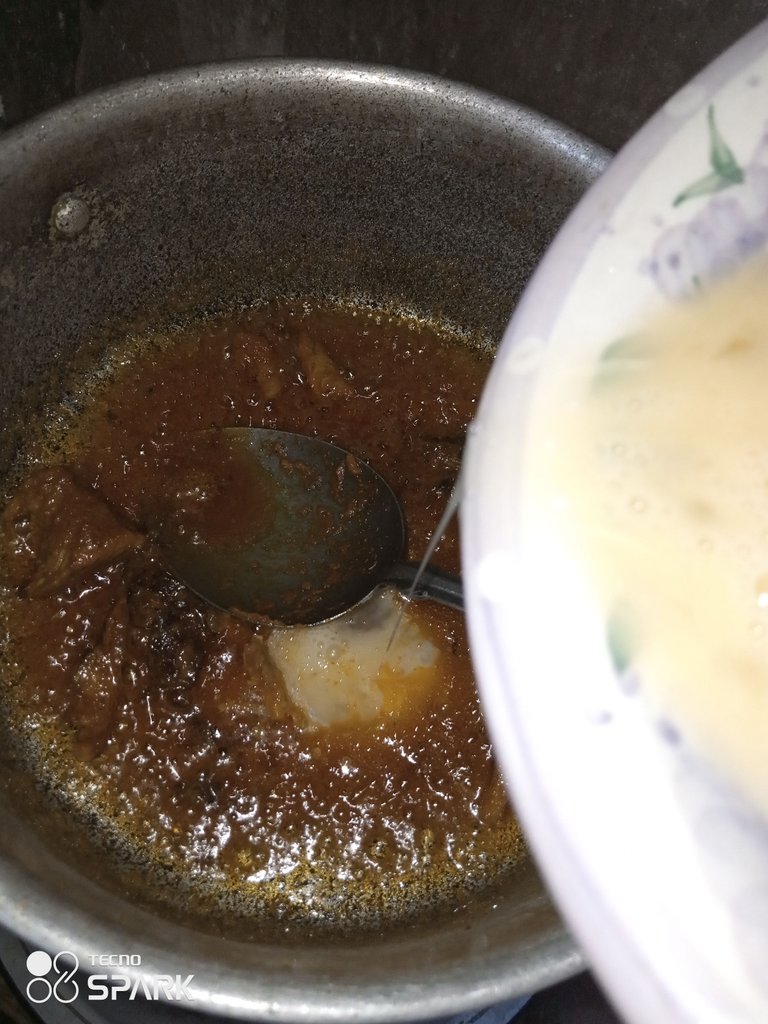 Finally,the last step is to por and add the whisked egg inside the fried stew sauce and allow it to be fried a little bit.
---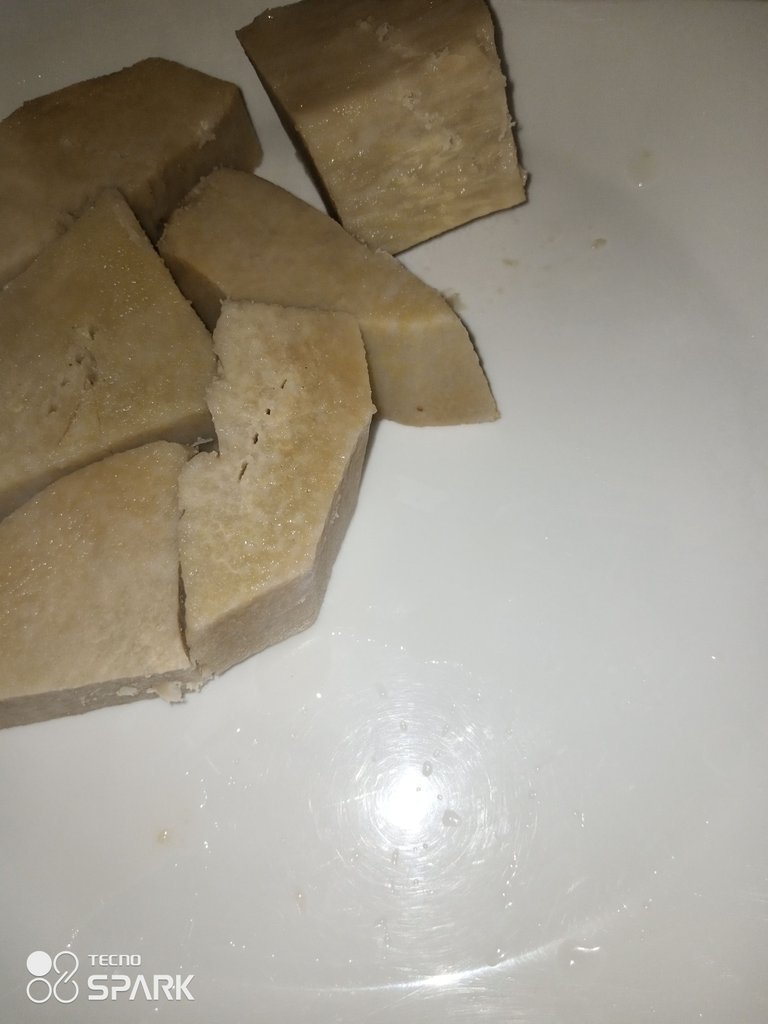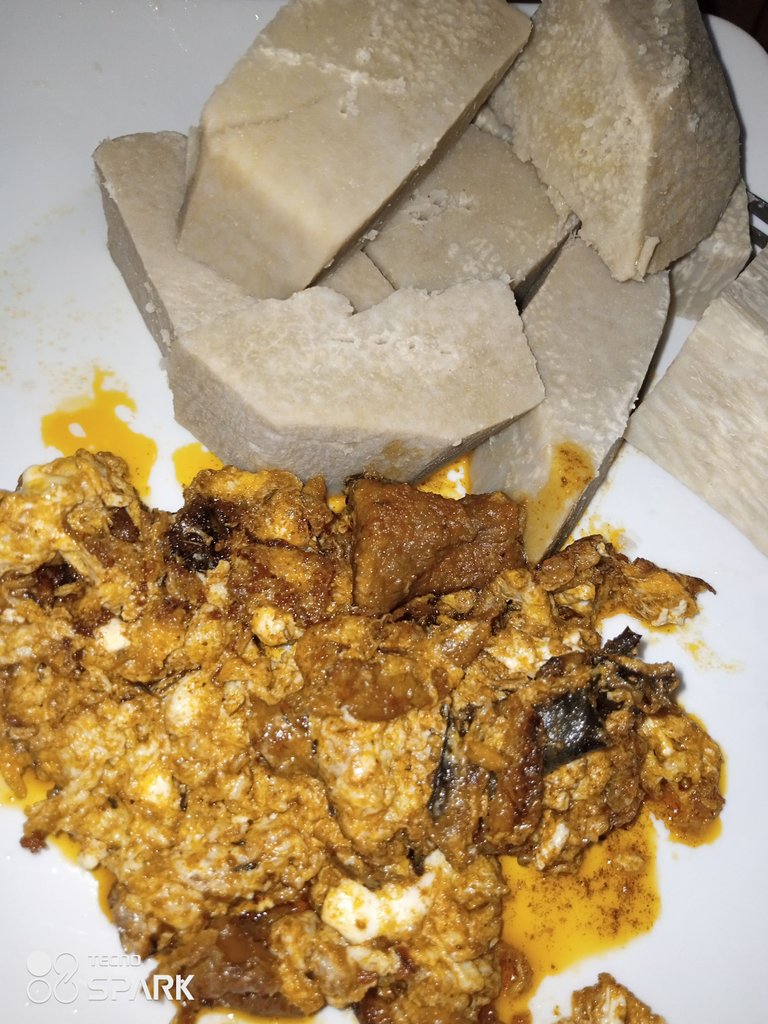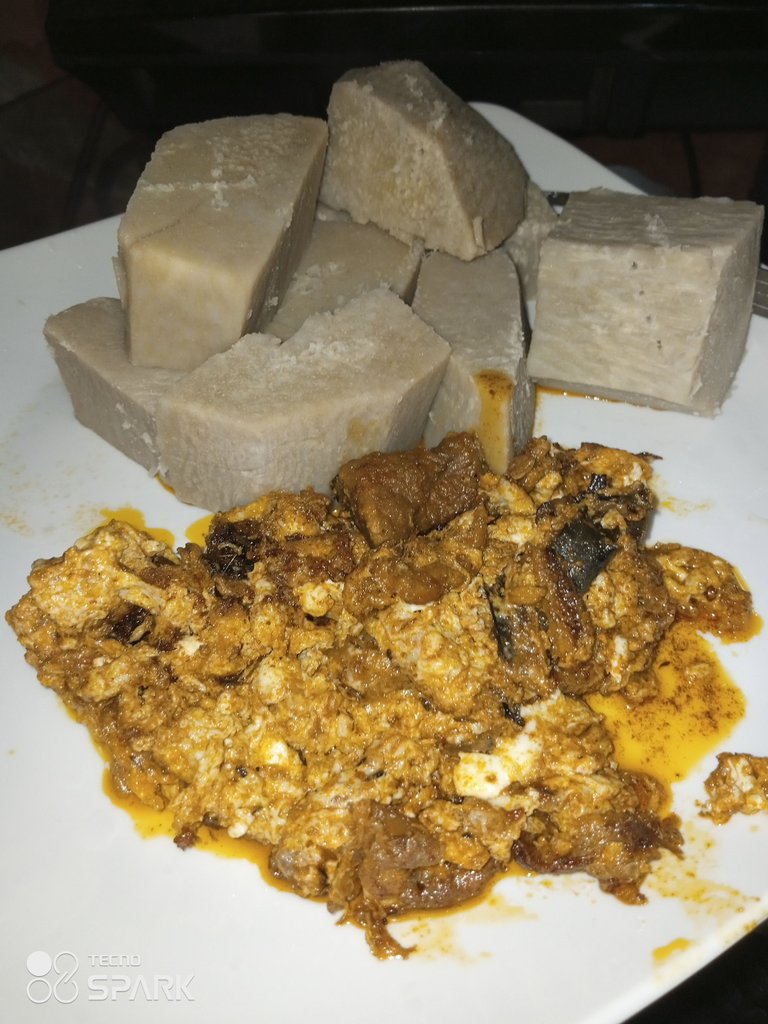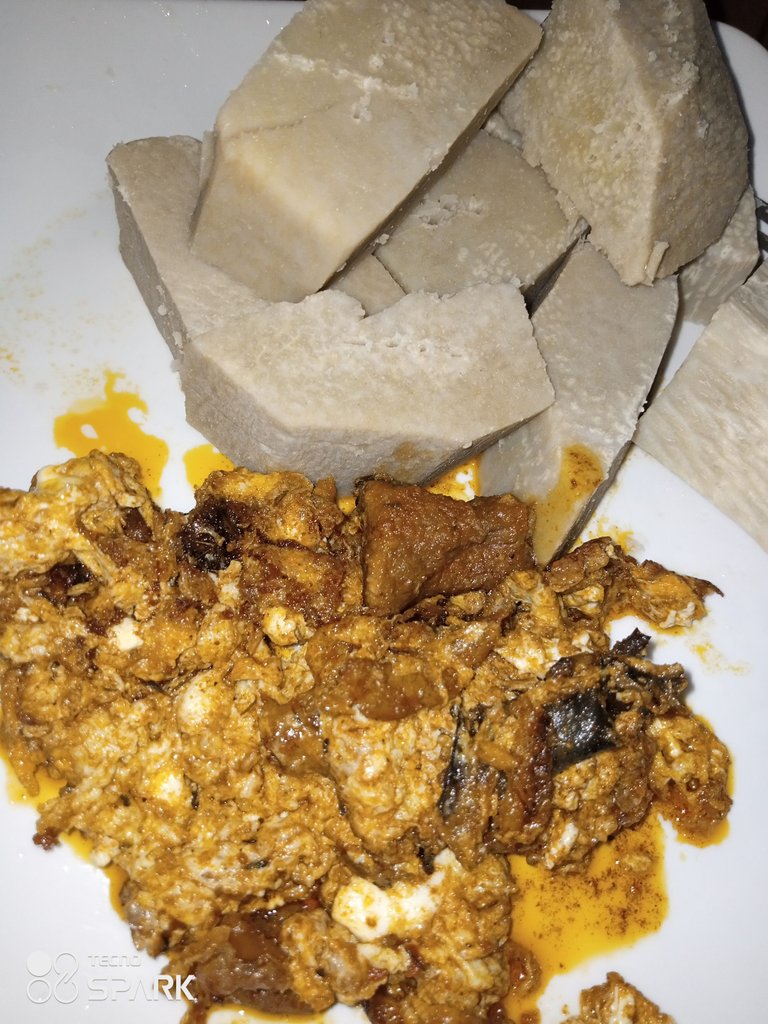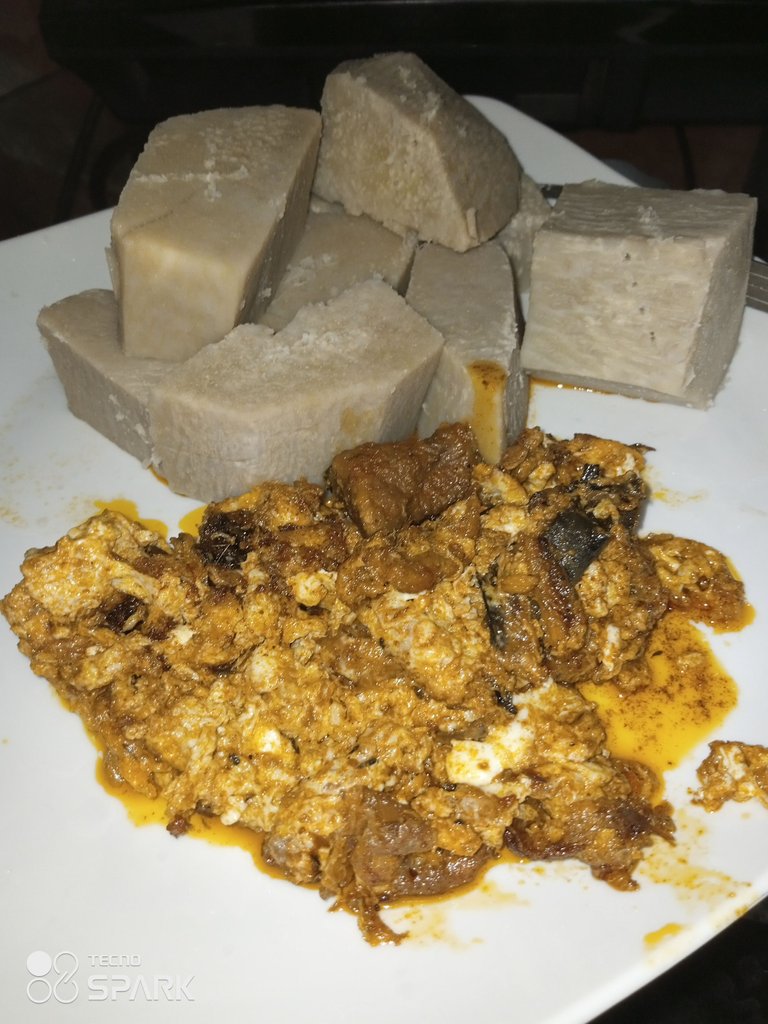 Yeah! Break is ready ,you can join me. Yummy!.......😋
---
THANKS FOR STOPPING BY TO VISIT AND VIEW MY BLOG. HAVE A WONDERFUL DAY.@PETERALE CARES🤭
---
---