HOW WASTEFUL CAN THE TRAY FEEDERS BE? // LIFE OF A LIVESTOCK FARMER.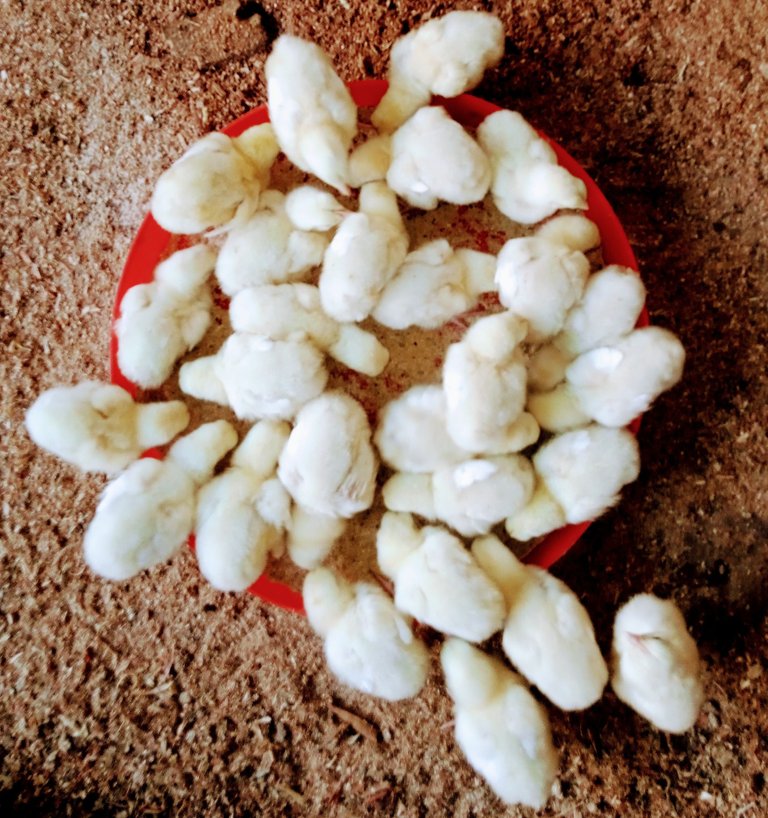 The tray feeders are flat feeders for day old Broiler birds. It's necessary because it's the best feeders to use for them because they are still babies. But this feeder comes with it own disadvantages to the of owner of the birds and the birds themselves. How..........?
It wastes feed in the sense that the day old birds feed from inside the tray and at the same time they drop their faeces into the feeders. In lieu of this, this mess up the remaining with no choice other than to throw them away. That's the loss and disadvantages to the owner.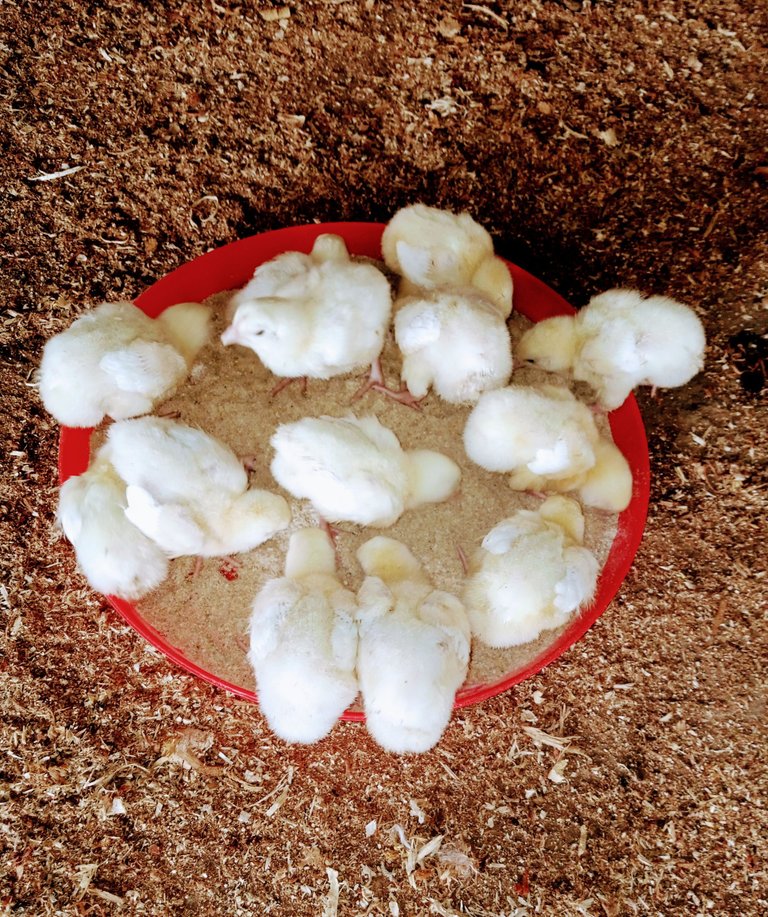 Likewise for the birds, when they pick from where they drop their faeces. This may cause chronic respiratory disease to the birds. That's disadvantage it's serving the babies Broiler birds.
---
All thanks to @felixxx who initiated and sponsored the below project. You can click below to view the projects.
PART ONE OF THE BROODER PEN CONSTRUCTION:- CLICK HERE👉🏻SOURCE
PART TWO OF THE BROODER PEN CONSTRUCTION:- CLICK HERE👉🏻SOURCE
PART THREE OF THE PROJECT,THE BIRDS ARE NOW 2WEEKS PLUS:- CLICK HERE👉🏻SOURCE
Also thanks to @balte , @schlees and @satren for their upvote. I really appreciate.
---
Thanks for stopping by to view my blog. Please do have a wonderful day ahead.@peterale cares🤭
---
---